Walmart Shoppers Say These Are The Best Frozen Meals at the Store
Save time in the freezer aisle: start with these fan favorites.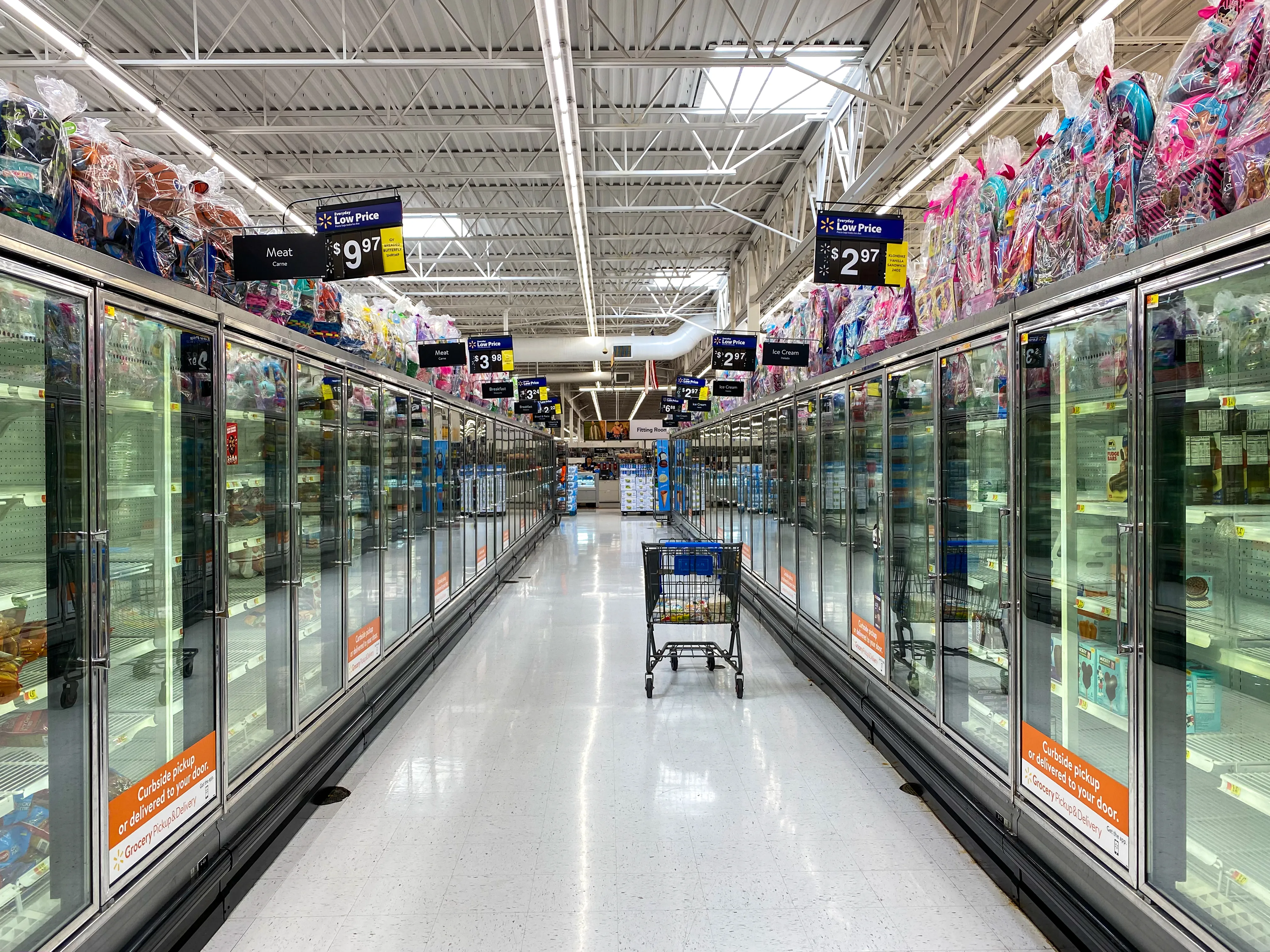 Superstores and frozen meals already have a lot in common: they are both inherently easy. In one trip to Walmart, you can snag groceries, home decor, books, gadgets. And in one microwavable minute, the same is true for a frozen meal; without spending virtually any time or energy, you wind up with everything you need.
It would follow, then, that a frozen meal from a superstore is perhaps the easiest dinner option out there. Walmart's selection of frozen meals is vast, and far from unexamined. There is no shortage of online opinions about microwavable meals from the mega-grocer, and we investigated the robust message boards with a mission in mind: determining which of the many options is the absolute best.
Read on for our roundup of what Reddit users are saying the top five frozen meals are, then be sure to check out our list of the 6 Best Groceries To Buy At Walmart Right Now.
DiGiorno Ultra Thin Crust Pizza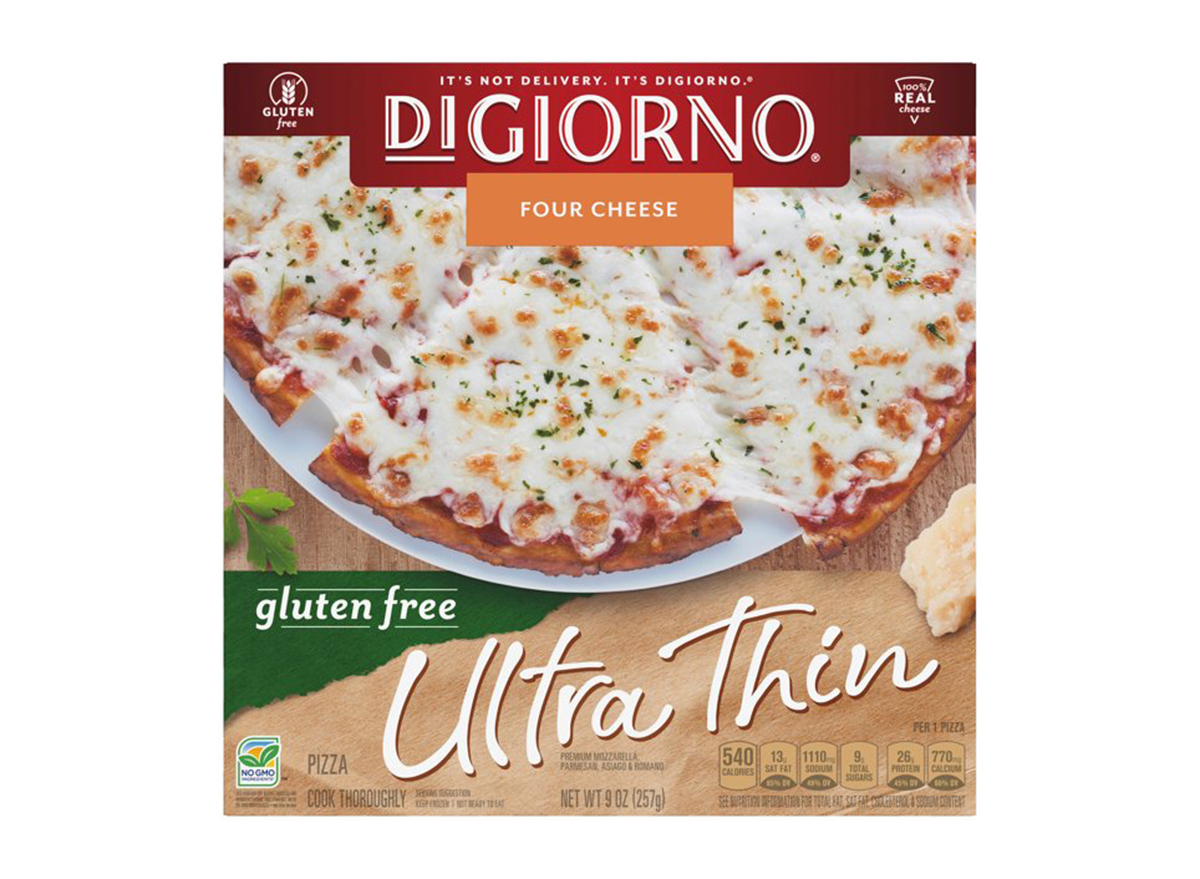 This frozen pie gets points for ease—it may not get simpler than heating up a pizza—but fans also tout its health value.
As u/happyburger wrote on a thread devoted entirely to the best frozen meals, "DiGiorno Ultra Thin pizzas are amazing! 560 calories for an ENTIRE PIZZA and they taste great and do not feel skimpy or low-cal at all."
There's some variance here: DiGiorno makes their thin-crust pizzas in pepperoni, four cheese, supreme and more. Yey while the calorie counts may differ slightly between flavors, u/happyburger is not wrong. All of the thin crust options from DiGiorno's are impressively low-cal.
Amy's Frozen Bowls, Mexican Casserole
As an overall brand Amy's is a hit in the freezer aisle, and fans specifically point to the Mexican Casserole Bowl as a favorite.
"Amy's makes a line of Mexican bowls for <380 calories and they're the tastiest frozen food I've ever had," writes u/BurmecianSoldierDan, who was echoed by many commenters who passionately agreed.
"Amy's is the beeeeest! Most meals are decently low calorie (~300-400) and the food is delicious," says u/thepsycholeech. "There's also a nice variety."
Birds Eye Voila! Shrimp Scampi
Similar to Amy's, Voila is a frozen food brand that inspires loyalty for its entire product line. Many Reddit users spoke generally about their adoration—for example, u/-picardy-third- says, "They're mostly reasonable calorie-wise … We make them when we don't feel like making a full meal – all of the ones I've made have veggies, protein, and starch so I call it good!"
Specifically, though, the Shrimp Scampi received a virtual call out.
"I just recently tried Voila shrimp scampi," wrote u/​​BooksAreAddicting. "180 per serving and 2.5 servings per bag. They're super easy to make too, most just say dump everything in a pot, add some water, and then they're done in 15 mins or less."
MorningStar Spicy Black Bean Burgers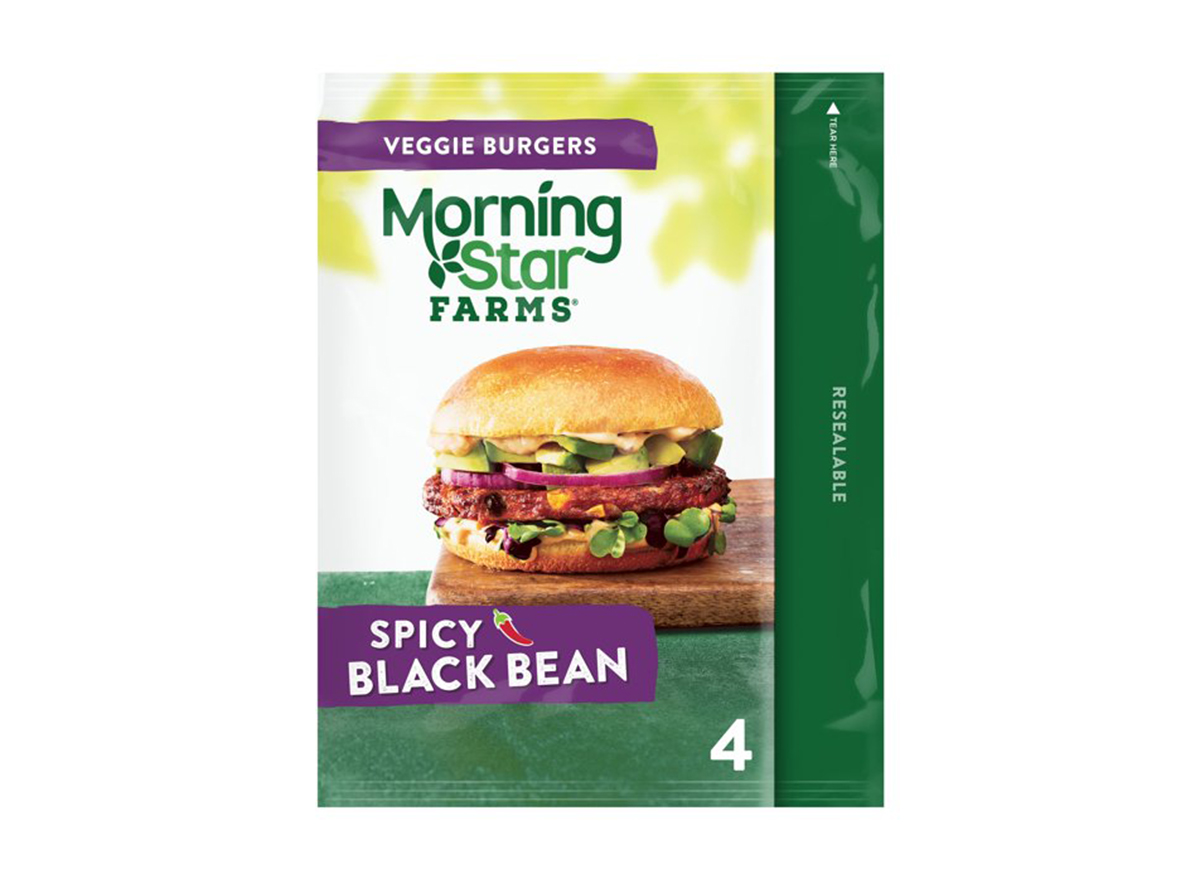 6254a4d1642c605c54bf1cab17d50f1e
These burgers, which are apparently legendary, are getting called out on multiple frozen meal threads.
Reddit user u/paradoximoron says that they build their favorite weekly dinner around the meatless patties. Meanwhile, u/sohcgt96 says, "Not a vegan personally, but I will say MorningStar spicy chipotle black bean burgers you can get at Walmart are really, really damn tasty. I do like a good black bean burger when I want something different."
Lean Cuisine Sesame Chicken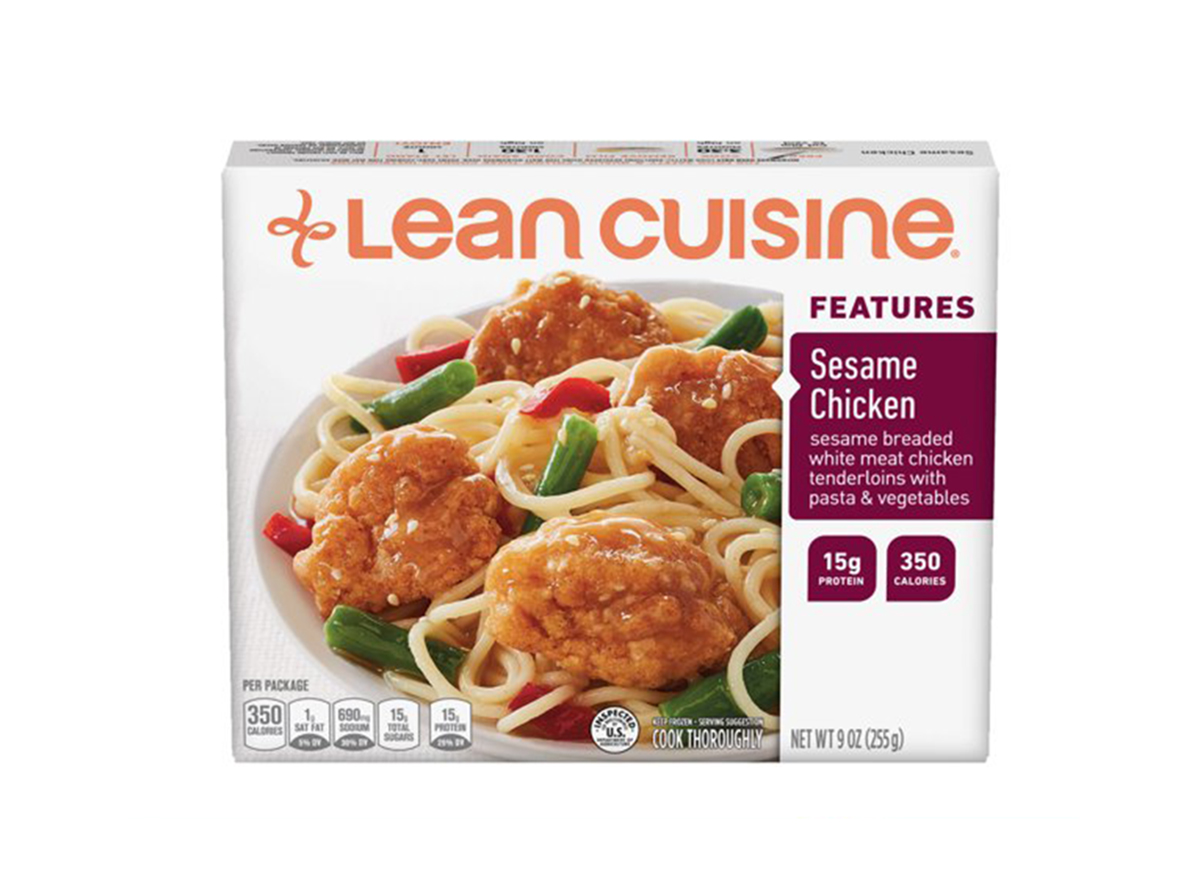 Is it even possible to do a frozen meal roundup without including an offering from a low-cal frozen king, Lean Cuisine? Their sesame chicken meal, which retails for under $3, got a lot of hype on the frozen dinners subreddit, with users piling on comments confirming that it is their favorite of the Lean Cuisine line-up.
According to u/vxcta, the key here is texture. "Chicken had a nice texture, noodles had a nice texture, veggies had a nice texture, everything was nice & flavorful."
And, pro tip: a couple of users chimed in to add that this dish can be taken to the next level by adding any number of different soy or hot sauces.
For even more Walmart tips, read these next:
Former Walmart CEO Says Shortages Are Unlike Anything He's Ever Seen