18 Ways Celebs Lose Weight Fast
Need to lose a few pounds fast? Here's how Hollywood's elite gets red carpet-ready in a hurry.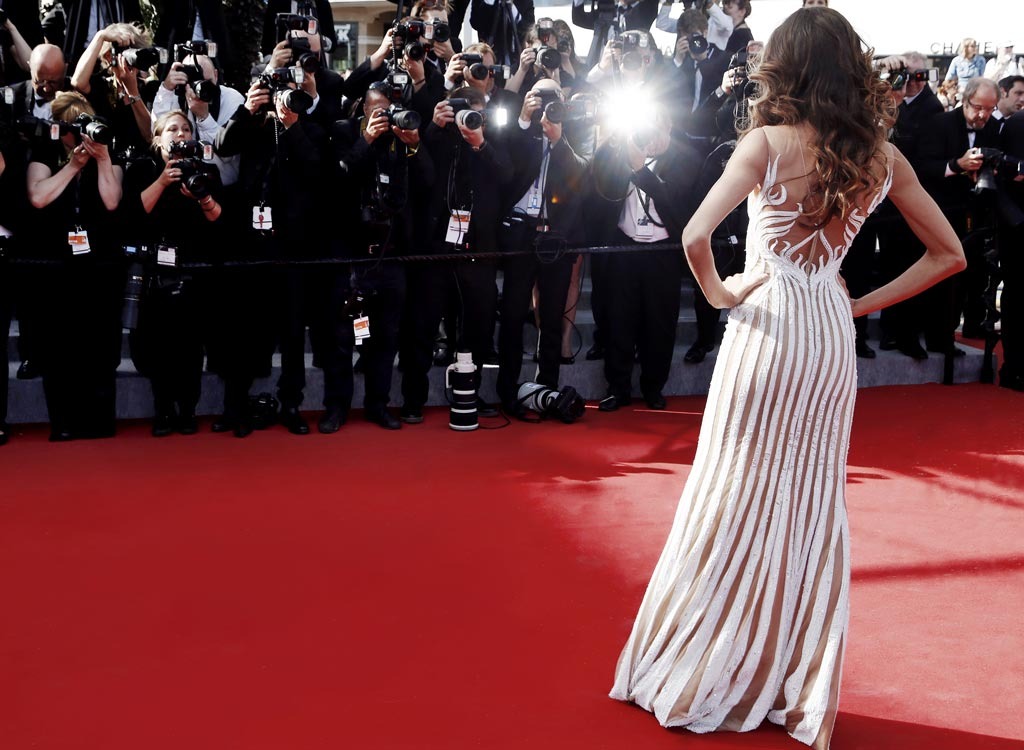 If you're a celebrity getting ready for the red carpet, a new dress and a few cups of detox tea won't cut it when you need to know how to lose weight fast. It takes an army of makeup artists, hair stylists, and fashion gurus hours to get a starlet ready for a big event. But if we're being honest, the real effort happens weeks in advance. Those HD cameras aren't exactly forgiving; they really do seem to add 10 pounds!
If you need to trim down for a big event or an upcoming beach day, stay with us. We've got an inside look at what stars do to get ready in the days leading up to major events like the Oscars and Grammys. And if you're looking for even more Hollywood weight loss secrets on how to lose weight fast, don't miss these 30 Tips from Celebs About Health, Weight Loss, Willpower and More.
Elizabeth Hurley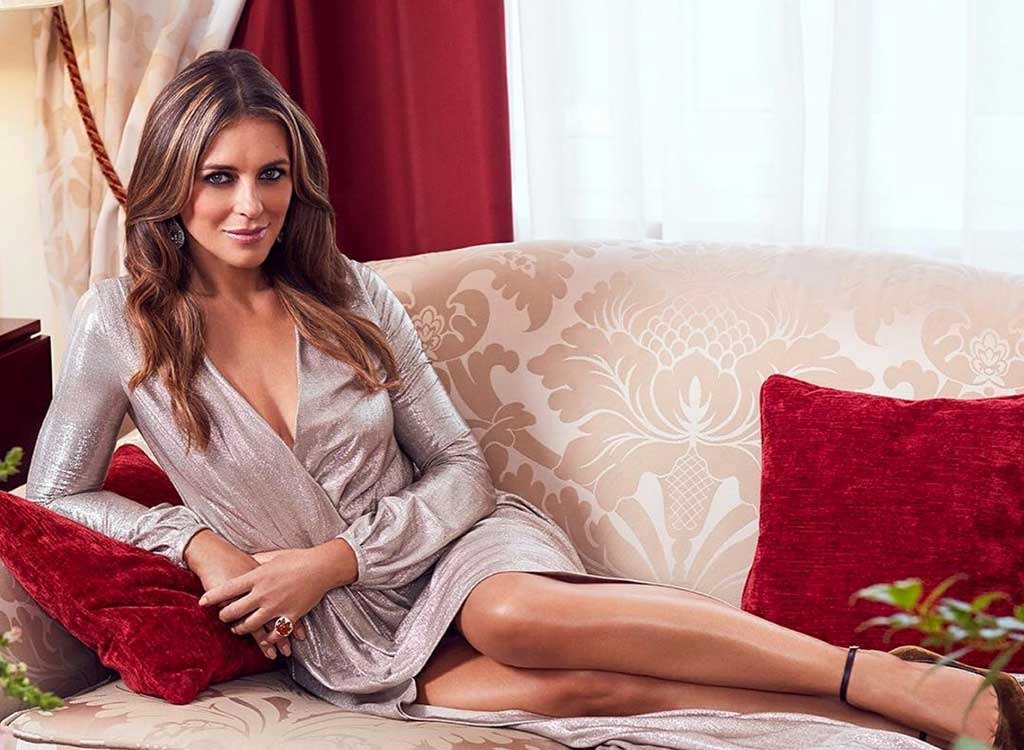 Former-model Elizabeth Hurley has been setting the screen on fire at E!, where she's seen playing the hottest-ever Queen of England in the binge-worthy scripted series The Royals. In every episode, her character (Queen Helena) flaunts body-hugging dresses, plunging necklines and even some racy lingerie. Though her body already rivals women half her age (believe it or not, she's over 50!), when she wants to slim down before a red-carpet event, she ditches solids for watercress soup. She eats up to up to six cups a day! (If we had to guess, she probably skips the croutons.) Interested in giving a soup cleanse a try before your next big event? Our guide, How to Do Souping Like a Pro can help give you a step-by-step guide on how to lose weight fast with soups.
Julia Louis-Dreyfus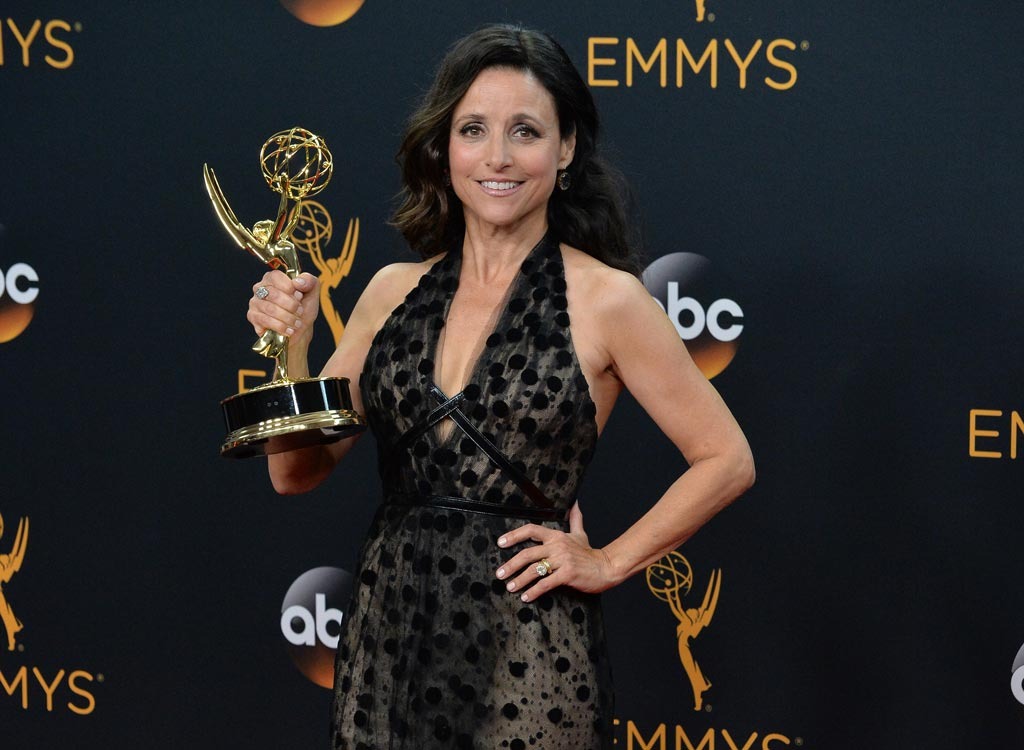 Fifty-six-year-old "Veep" star, Julia Louis-Dreyfus, runs, hikes, and does Bosu ball ab exercises to stay fit year-round. However, she admits that when it's red carpet time she get's a little flat-belly help from her wardrobe. "I try to push the worry down, and pull the Spanx up!" For more ways to trim down and improve your help, don't miss these 30 Skinny Secrets from the World's Sexiest Women.
Giuliana Rancic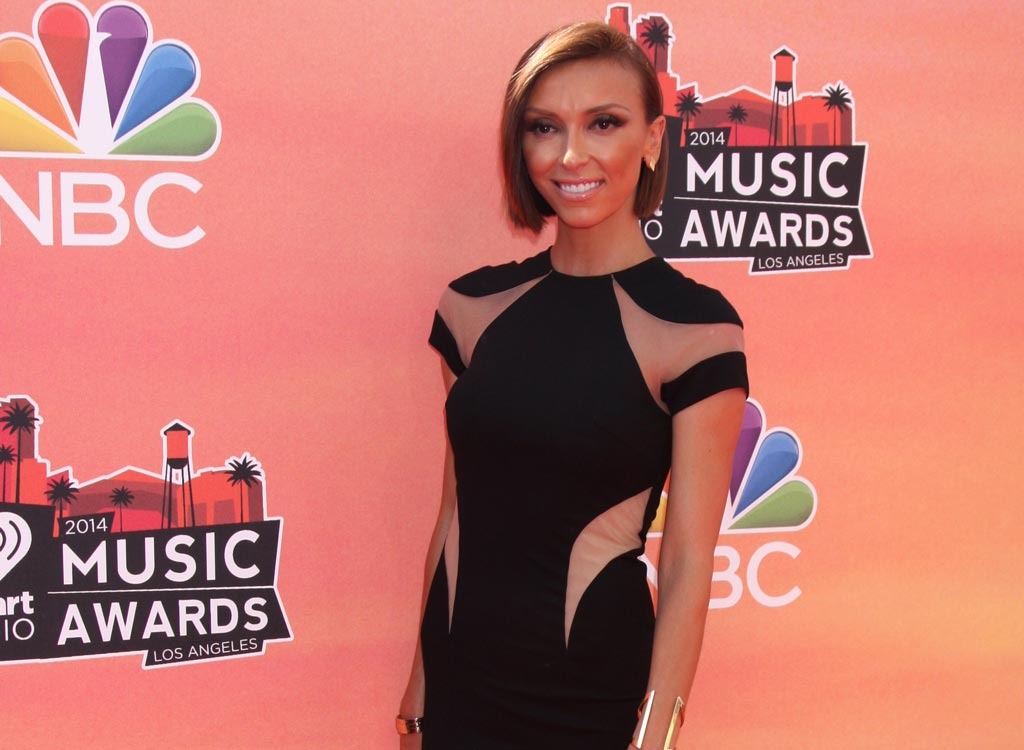 You could never tell by looking at her, but former E! News host Giuliana Rancic is 42 years old! What's her secret to her fresh-faced look and trim red-carpet ready physique? Great beauty products and extra workouts are her answer on how to lose weight fast. Before a big event, Rancic schedules a few extra private training sessions with her trainer and covers her long limbs in Vita Liberata pHenomenal Tinted Tan Mousse, which helps create the appearance of leaner, more toned muscles. The best part? It's actually a decent price! I'm definitely going to nab a bottle from Sephora.com before my next big event!
Kim Kardashian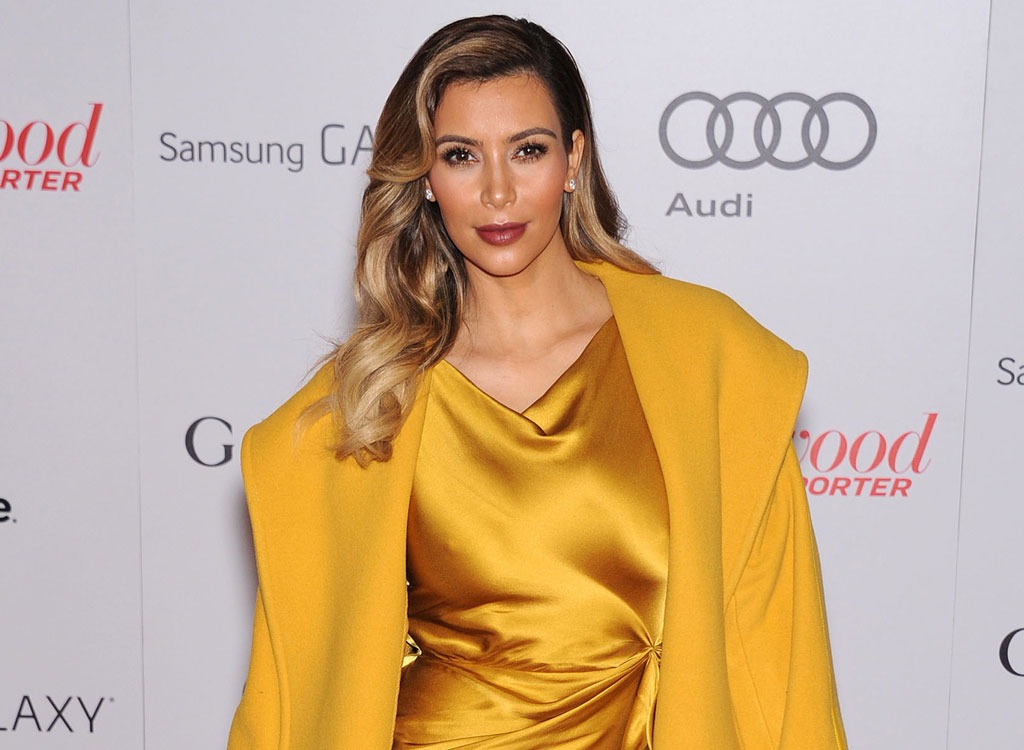 Harley Pasternak, trainer to celebs like Rihanna, Megan Fox, and Kim Kardashian tells his clients to invest in a Fitbit and increase their daily steps before major events. "If they're doing 10,000 [steps], I'll increase it to 12,000—the goal is to burn more calories from the moment they wake up until they go to bed and I monitor it from my computer," Pasternak tells Harper's Bazaar. As for diet tricks on how to lose weight fast, he says that eating less sugar in the weeks leading up to an awards show is a non-negotiable. He also suggests that his clients limit their net carbs (carbs – fiber = net carbs) to 40 grams per day.
While healthy carbs like whole grain pasta and beans won't cause you to gain weight, they can cause bloat, which is why Pasternak suggests kicking them to the curb. To convert bagels and noodles into glycogen—the type of energy the body stores in your liver and muscles and uses for fuel—carbs need to bind with water. So the more carbs you consume, the most water your body will cling on to, which can exacerbate feelings of bloat. Dialing back on carbs for a day or two can help bring your body to equilibrium—and help you look extra lean in a body-hugging dress. Check out these 22 Carb-Cutting Hacks Diet Experts Love for some tasty ways to dial back your intake.
Shaun Robinson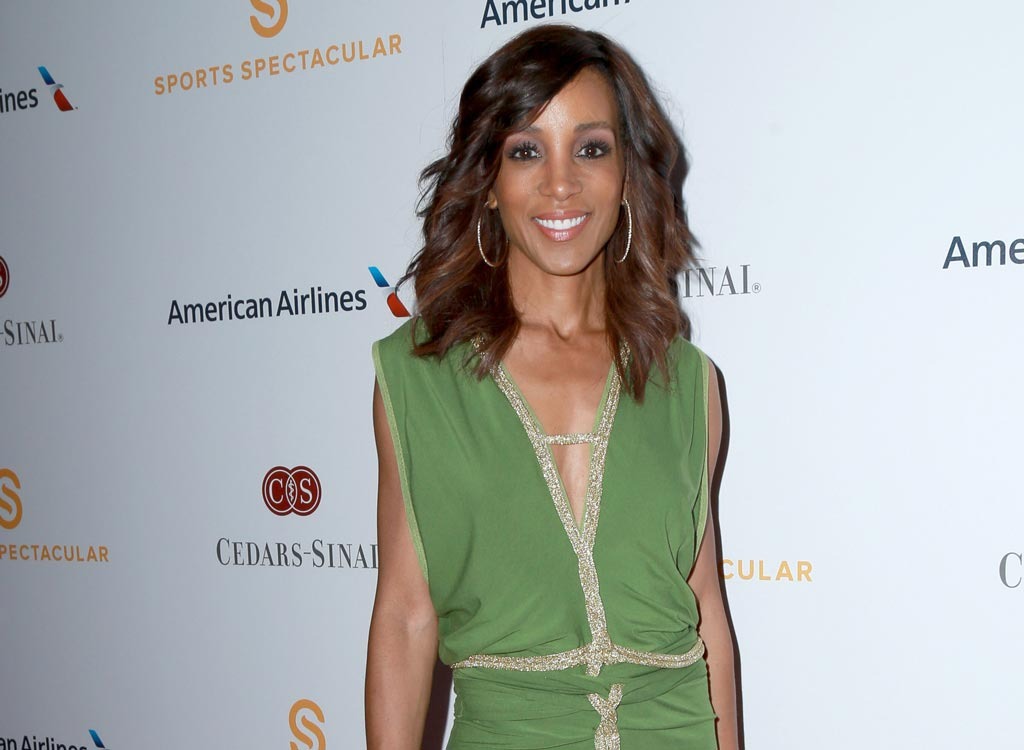 Former "Access Hollywood" correspondent Shaun Robinson is no stranger to the red carpet or knowing how to lose weight fast. She hosted the Golden Globes in 2007 and co-hosted the Oscars' Red Carpet with Regis Philbin the following year. To get into shape for her evenings with the silver screen's elite, Robinson makes smoothies by blending sweet potato, carrots, apricot, cantaloupe, kale, almonds, and papaya. The seasoned television personality also gets her sweat on at Soulcycle to maintain a tight, toned and strong physique. "It's so hard to get in the class because it's so popular, but during awards season [but I'm] relentless! It's a total full-body workout," she says.6254a4d1642c605c54bf1cab17d50f1e
Taylor Schilling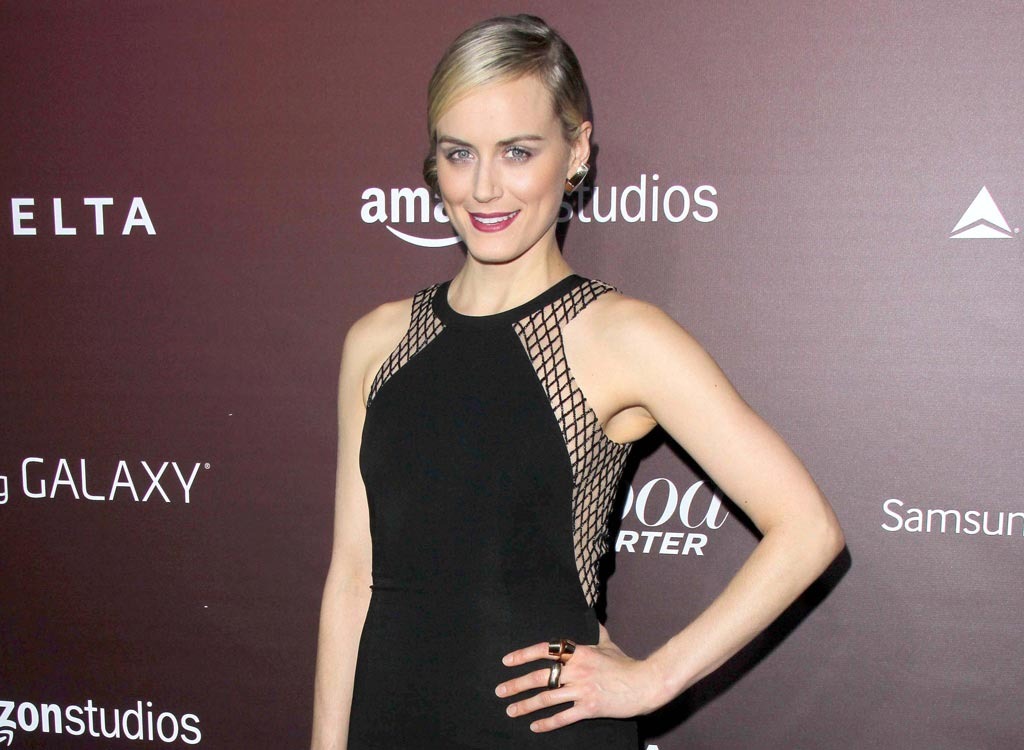 Taylor Schilling, a.k.a. Piper Chapman, may spend most of her time in a beige jumpsuit on the Netflix original series, "Orange Is the New Black," but when it comes to her red carpet style, body-hugging dresses are more her style. The 33-year-old stays away from added sugar to ensure she looks picture-perfect in her ensembles. Considering excess sugar has been shown to cause abdominal weight gain, that's definitely a smart strategy!
"Added sugars are sugars that are contributed during the processing or preparation of foods and beverages," explains Rachel K. Johnson, Ph.D., RD, professor of nutrition at The University of Vermont. So lactose, the sugar naturally found in milk and dairy products, and naturally occurring fructose, the sugar that appears in fruit, don't count. But ingredients that are used in foods to provide added sweetness and calories, from the much-maligned high fructose corn syrup to healthier-sounding ones like agave, date syrup, cane sugar, and honey, are all considered added sugars. For help cutting the stuff out of your diet, don't miss our report, 30 Easy Ways to Stop Eating so Much Sugar.
Zooey Deschanel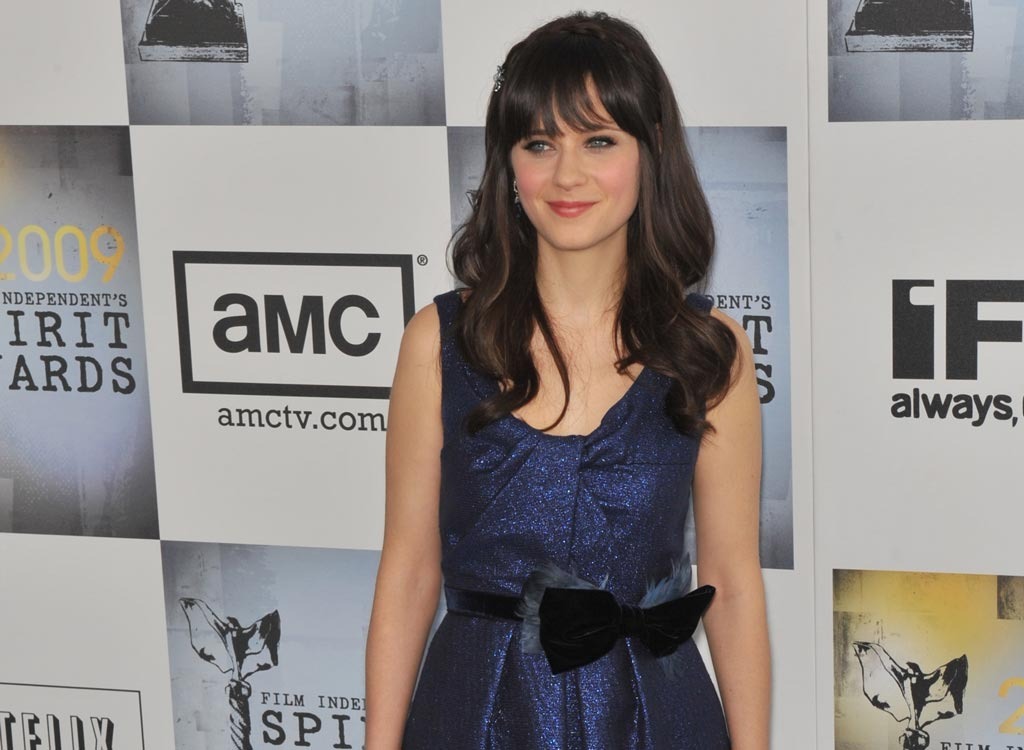 Zooey Deschanel's diet is on-point year round. She favors healthy eats like vegetables, fruits, nuts and lean meats. However, before she walks the red carpet during award season, she reels it in with the snacking to save some calories and feel lighter in her Louboutins. "I try not to snack a lot," the New Girl star says. "If I start to snack too much, I don't have an appetite for meals. I eat three square meals a day, and if I'm hungry, I have an apple." (Psst: Apples are one of these 57 Healthiest Foods on the Planet.
Heidi Klum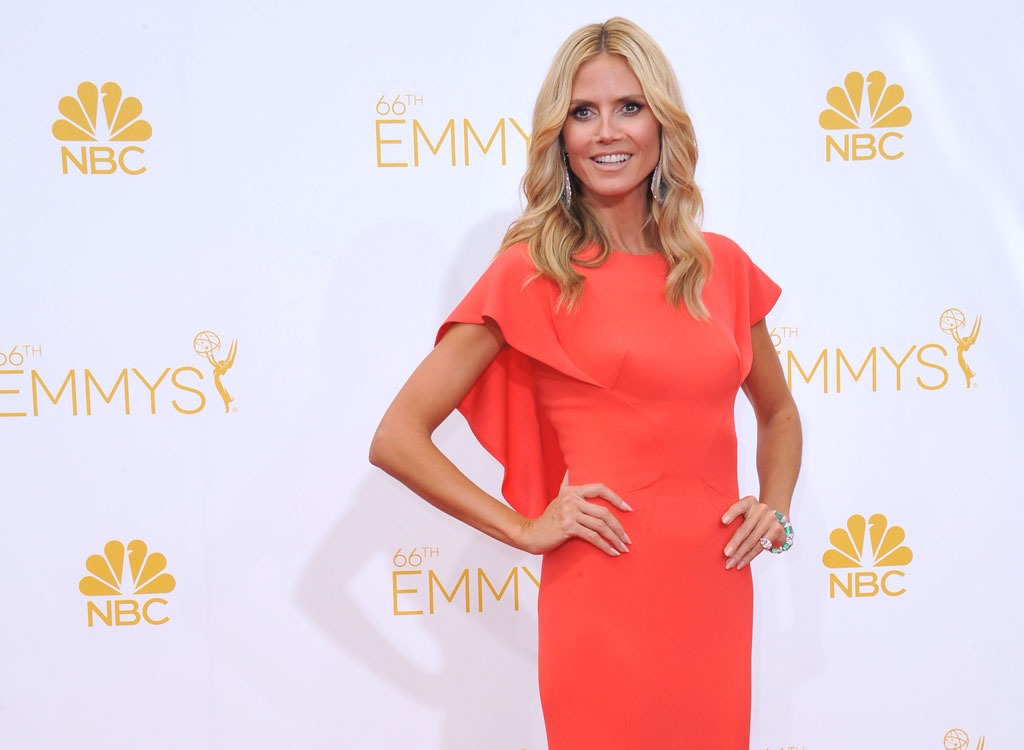 Oz Garcia, celeb nutritionist to Heidi "The Body" Klum, recommends his clients sleep at least eight hours per night leading up to any big red-carpet event. He also suggests they indulge in a few massage sessions to promote relaxation and lower cortisol (a stress hormone that triggers the storage of belly fat). For even more ways to stay calm and lose weight, dig into these 22 Best and Worst Foods for Stress.
Margot Robbie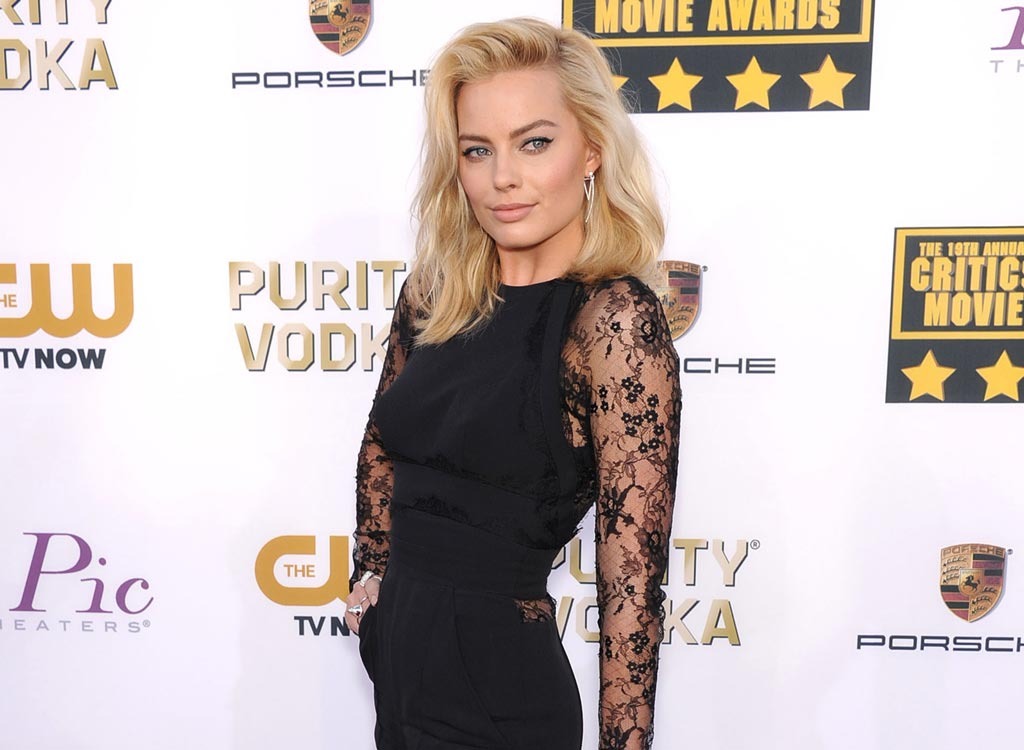 Suicide Squad actress Margot Robbie isn't a fan of salads or fasting, but she's always on-point on the red carpet. Her secret on how to lose weight fast? Three days before an event or a shoot she'll clean up her diet: "I love beer, fries, and burgers, but if I have to get in a bikini then I'll eat carrot sticks for three days. I'm one extreme or the other. I'm not good at doing moderation." Although we think the carrot comment may be a bit of an exaggeration, sticking to a clean diet in the days leading up to a big event is a smart way to looks and feel your best.
Kaley Cuoco
"The Big Bang Theory" actress says that doing yoga five times a week has transformed her body. "It has done everything, mentally and physically. I love being toned and having muscle," the 32-year-old says. She also credits her clean diet and weekly cheat meals, to her recent weight loss. To make everything look tighter and more toned on the red carpet, she gets a spray tan.
Cameron Diaz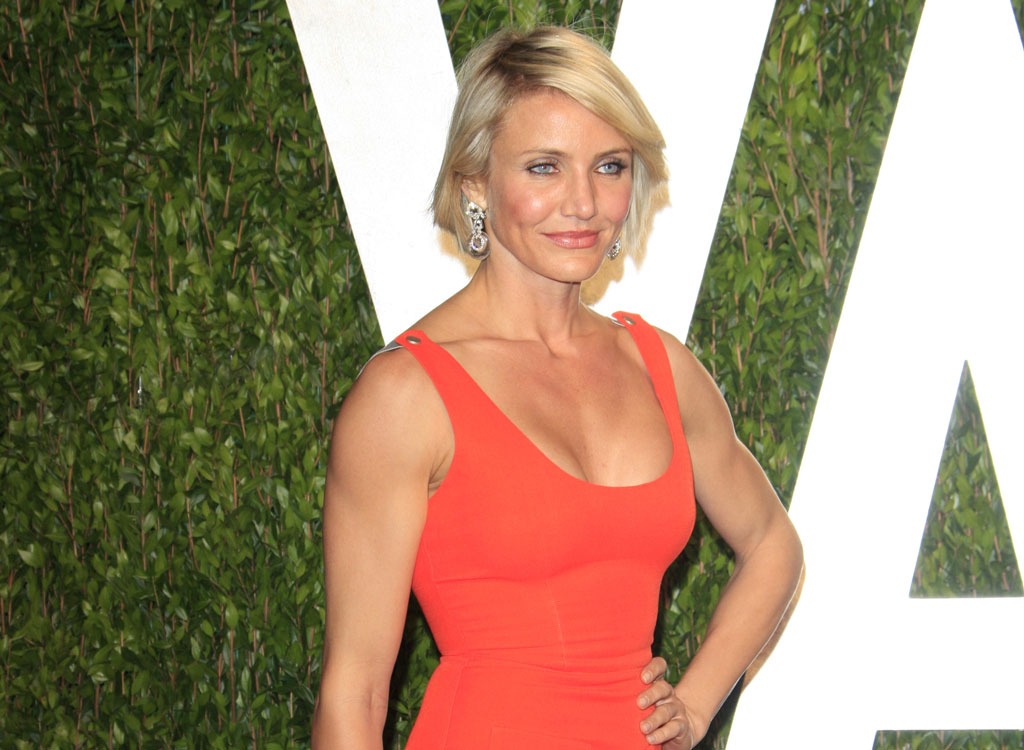 According to holistic living expert, Vicky Vlachonis (who works with notable personalities such as Gwyneth Paltrow, Cameron Diaz, Chris Martin, and Elton John), the week leading up to an award show is critical. "I tell all my patients to get lots of fresh produce in the house and eat like you're at the spa—sweet potato soup is my favorite pre-award-ceremony-week meal," she said in a recent interview on how to lose weight fast. As for the day-of, she says her clients sip "energy smoothies" made with almond milk, cacao nibs, banana, pineapple, and an entire lemon—with the peel.
She also advises Diaz and her other A-list clients to log extra hours snoozing and avoiding the pre-parties leading up to the main event. People who get more sleep have reduced ghrelin and increased leptin levels, which helps to control their appetites throughout the day, so this tip is spot on!
Tyra Banks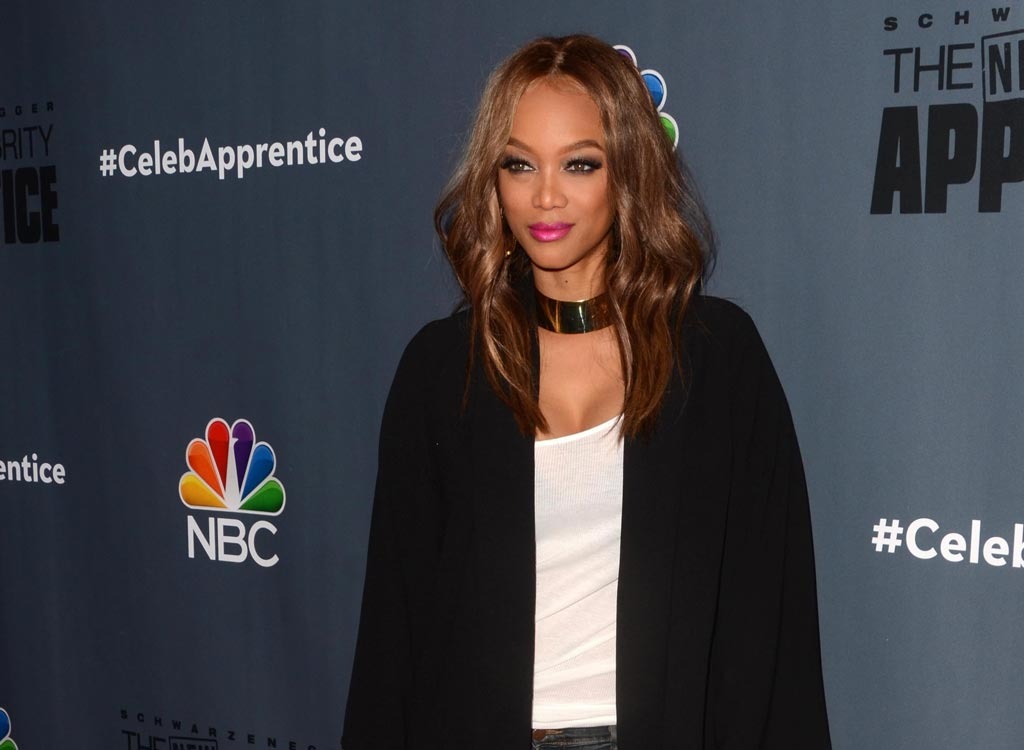 Heather Bauer, a nutritionist who's worked with svelte celebs like Tyra Banks, advises celebs to up their water intake in the weeks leading up to a big event. Bauer tells her clients to drink two liters of plain water (that means sparkling water and detox water are out) along with whatever water they drink while working out. "Water helps us process all the salt in our diet, and it also helps boost the metabolism," she explains. Bauer also recommends eggs, veggies like mushrooms and asparagus, chicken, fish, and healthy carbs in the days leading up to a red carpet event. Sweet potatoes, quinoa, and brown rice are some of her go-to suggestions.
Liv Tyler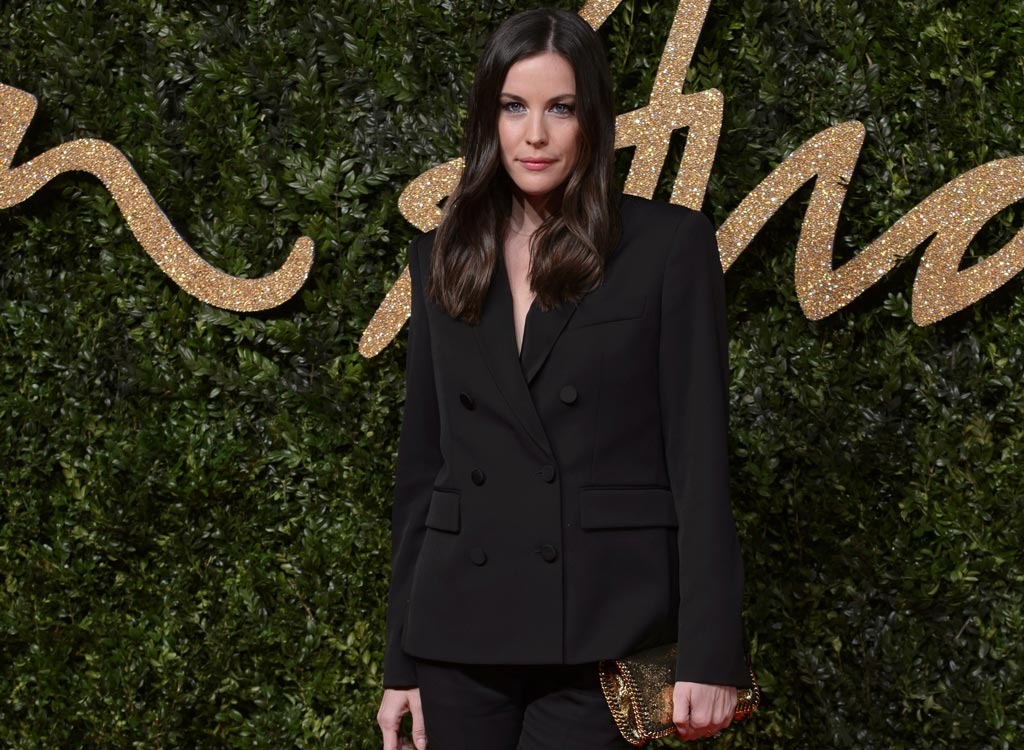 Fitness and wellness expert David Kirsch has shaped the bodies of some of Hollywood's hottest women including Heidi Klum and Liv Tyler. But no matter who's Kirsch is advising and what the event, one rule always holds true: avoid dairy at all costs—at least the day-of. The reason: milk, cheese, and yogurt can cause unflattering—not to mention, uncomfortable—stomach bloat. Considering Khloe Kardashian cut out dairy for good and lost 11 pounds (more on that here), we think it's certainly worth a try!
Virginia Madsen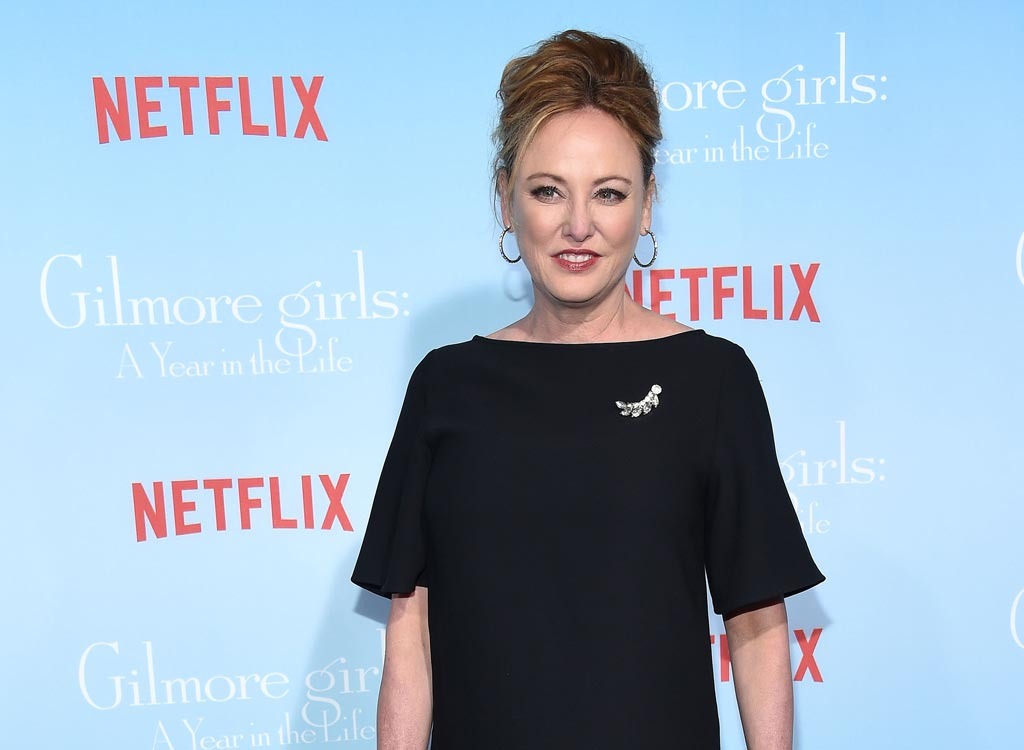 Academy Award and Golden Globe-nominated actress and producer, Virginia Madsen gets ready for award shows by making smart diet decisions in the weeks leading up to big events. "I [start] out the day with a bigger portion of protein and carbs. Then my meals [get] smaller, so dinner [is] my lightest meal. It keeps your metabolism working faster all day long."
Laura Dern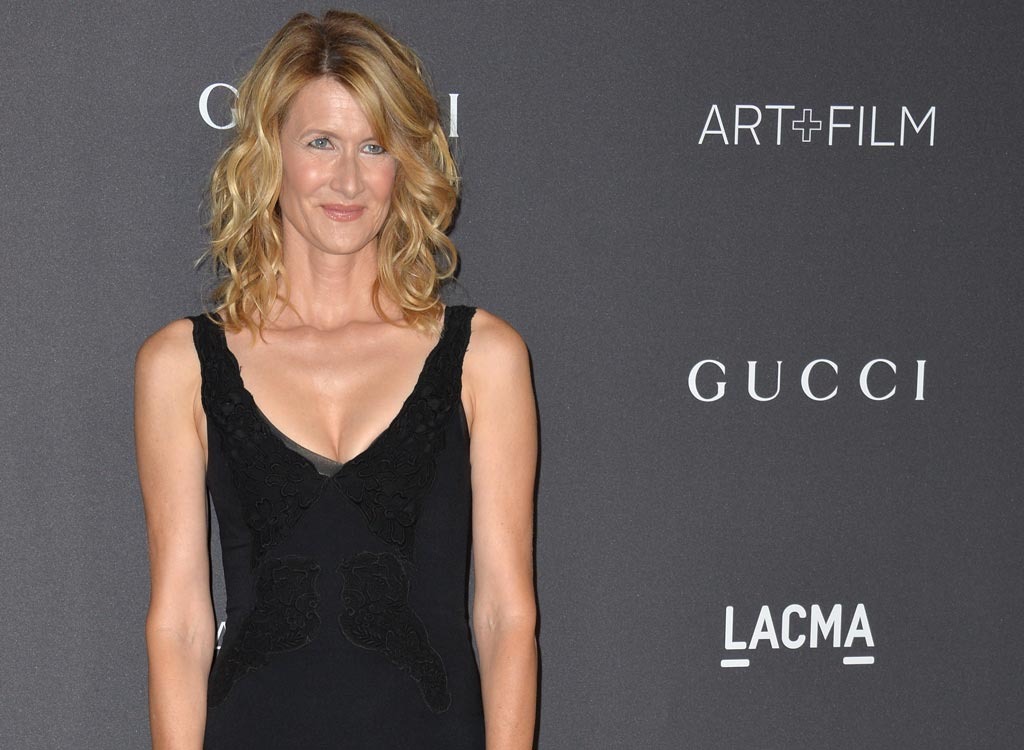 Rachel Beller, a former nutritionist on The Biggest Loser and Dance Your Ass Off, tells her celebrity clients like Laura Dern to start debloating five days before paparazzi-documented events. Her go-to method: fennel tea, one of these 22 Best Teas for Weight Loss. "Fill a tea ball with fennel seeds and steep in hot water. It's important before and on the big day as a de-bloater," she says of the belly-flattening elixir.
Reese Witherspoon
Celeb trainer Ashley Borden also has smart advice on how to lose weight fast. She believes that if celebrities are already hitting the gym year-round, all they have to do is increase their activity a few weeks out from an event and clean up their diets. "Stay hydrated and make sure there's protein and fiber in your diet," she says. Borden also suggests her clients (which include stars like Reese Witherspoon Mandy Moore, and Ryan Gosling) and avoid sugary, salty and processed foods that could cause bloating.
Jennifer Lawrence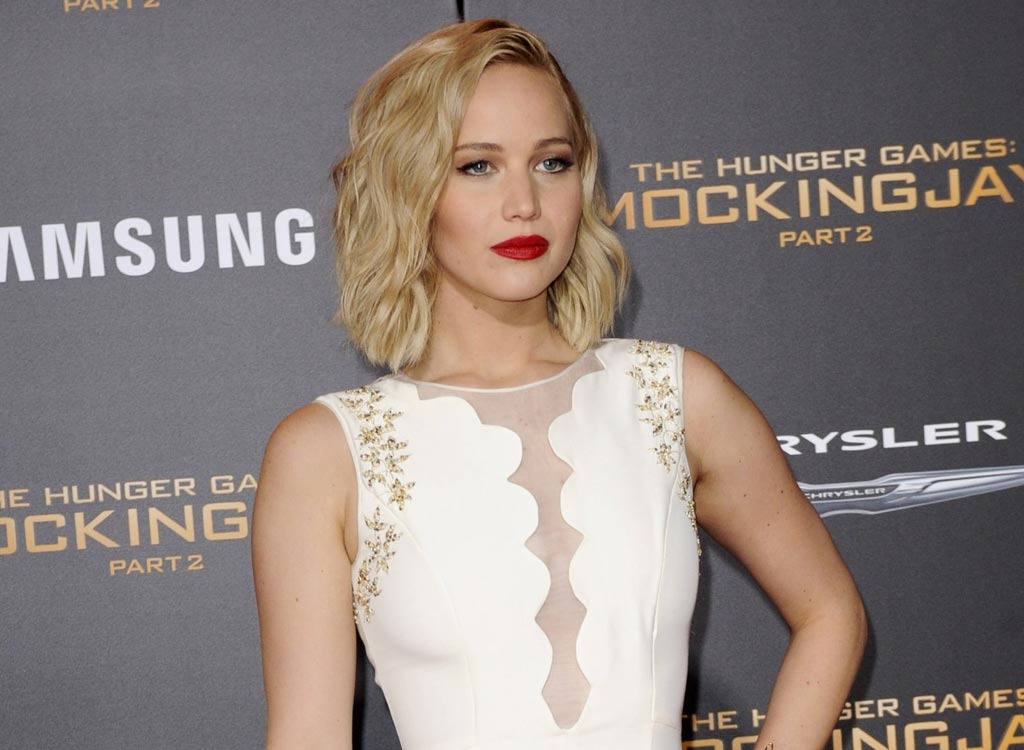 Never one to follow the pack, Jennifer Lawrence does the opposite of dieting and working out before a big red-carpet event: she chills out to the max. The 26-year-old swears by chamomile tea and Epsom salt baths to destress and debloat before she shimmies into black-tie garb. "Chamomile tea helps to calm the body and get rid of stress that could build up before an event, leading to bloating," explains her trainer, Dalton Wong. "The dandelion tea is a brilliant diuretic, so it helps to prevent water retention and flushes out toxins." For even more ways to ward off bloat before a big event, don't miss these 25 Best Foods That Beat Bloating.
Jennifer Jason Leigh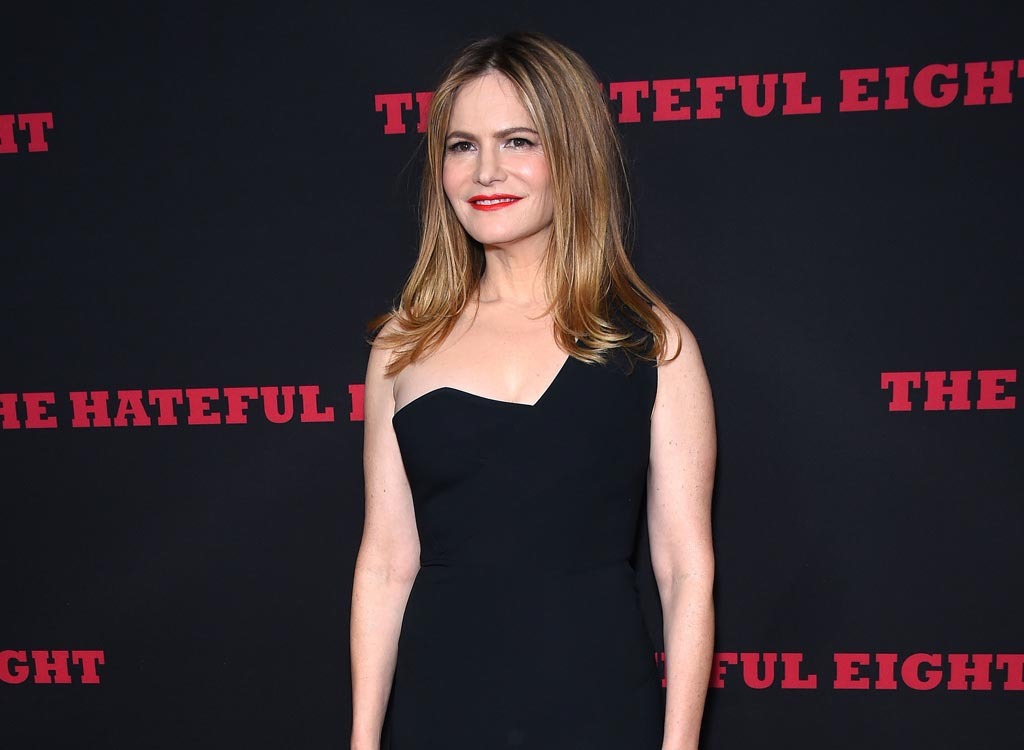 Former The Biggest Loser coach and Hollywood trainer, Bob Harper, has been helping countless celebrity clients get red carpet-ready for years. However, his first notable client was Jennifer Jason Leigh. Harper's go-to award season rapid weight loss plan is very restrictive, and it isn't intended for use past one week. He suggests women consume just 800 calories per day; for men, he advises consuming 1,200 a day, which is definitely how to lose weight fast . He suggests limiting complex carbs to breakfast only, loading up on vegetables, and avoiding things that can cause bloat like alcohol and sodium. As for working out, Harper suggests doing 45 minutes of walking in the morning. Why the morning? He says research shows that people who sweat before they eat have an easier time sticking to their diets, lose more weight, and burn more fat.