20 Weight-Loss Secrets from Celeb Trainer Shaun T
His workouts have rebuilt the bodies of millions—just think how far his diet tips can take you.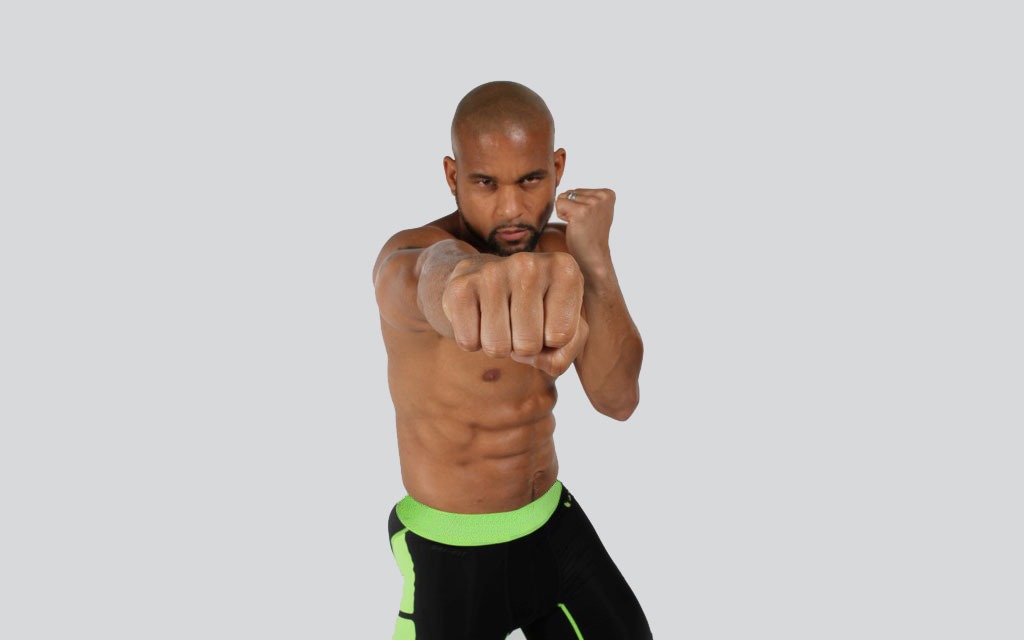 Most people know Shaun T, as "the Insanity guy" — and the sobriquet is a perfect fit. Not only is his renowned workout, well, freakin' insane, but so is his body. Just look at those abs!
But his body wasn't built on exercise alone. He wouldn't have the physique he has today—one that's helped him sell more than 10 million fitness DVDs—without following a smart diet plan. And for the bulk of his career, the details of his diet have remained a mystery to the masses—until now! To find out what fuels Shaun T's success, we asked him to reveal the weight loss foods that help him maintain his famous six-pack abs. Read on to find out how adding each of his favorites to your diet can give you the results you want.
Refuel with Sweet Potatoes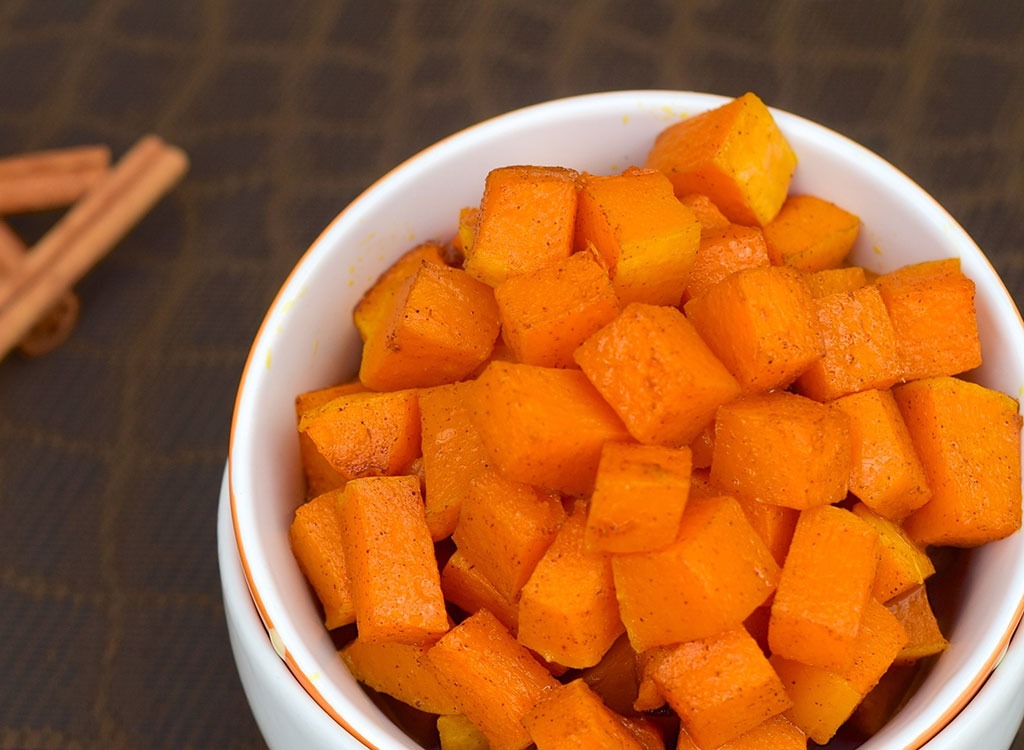 "Sweet potatoes are a great post-workout snack," says Shaun T. "They're low on the glycemic index and rich in fiber which helps tame that out-of-control appetite many people have after they exercise."
Eat This! Tip
Peel and bake an orange spud and throw it in the blender along with unsweetened almond milk, vanilla protein powder, maple syrup and vanilla extract to give your daily protein shake a flavor-filled fiber boost.
Scramble Away Flab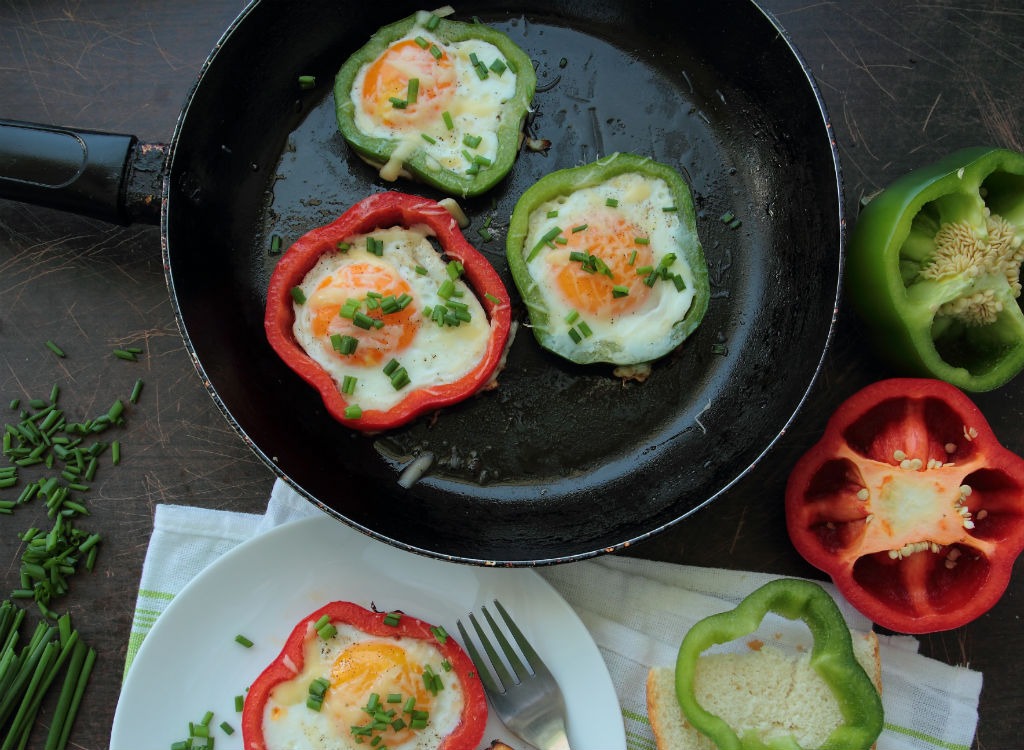 Abs really are made in the kitchen—yes, even Shaun T's! The 37-year-old host of the motivational iTunes podcast, Trust and Believe with Shaun T, blasts away fat by incorporating whole eggs into his weekly diet. Whether you scramble them, eat them sunny side up or hard-boiled, just be sure to eat the yellow center. It contains a fat-fighting nutrient called choline.
Blast Bloat with Melon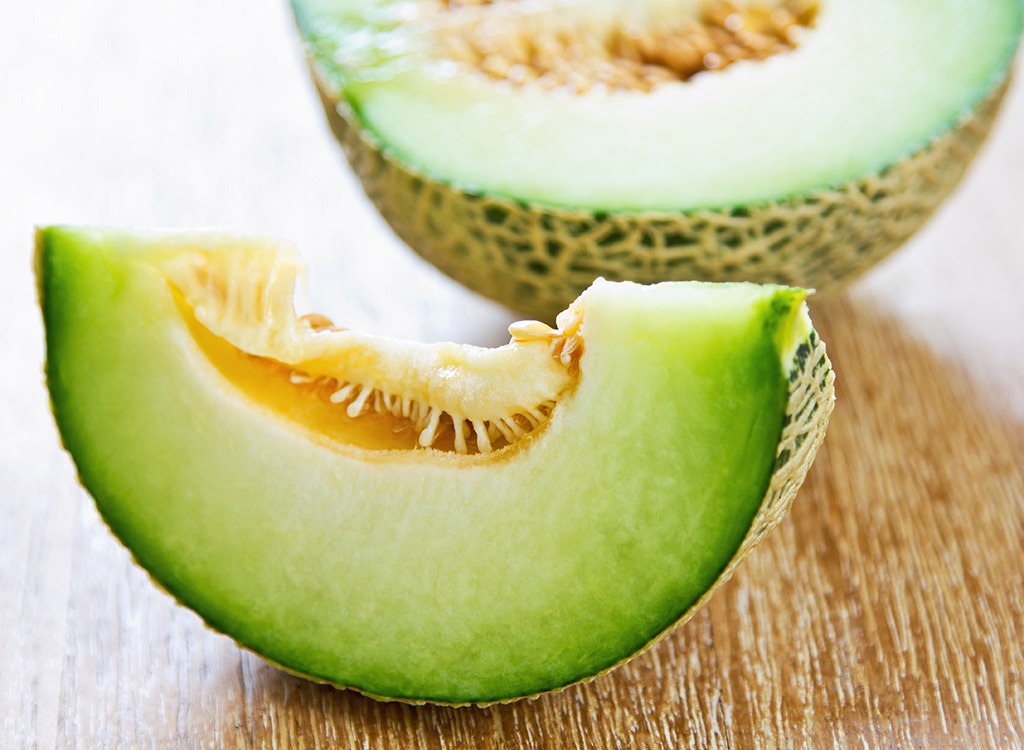 Sure, Shaun T's abs always look perfect when he's on his new hit show My Diet Is Better Than Yours, but everyone has days when they're feeling a bit bloated. To keep away the water weight, he snacks on honeydew melon. The fruit contains a compound called Cucumis melo, which has been shown to have significant diuretic properties. In other words, it helps fight the water retention that can make you look puffy even though you have a toned stomach.
Trick Your Taste Buds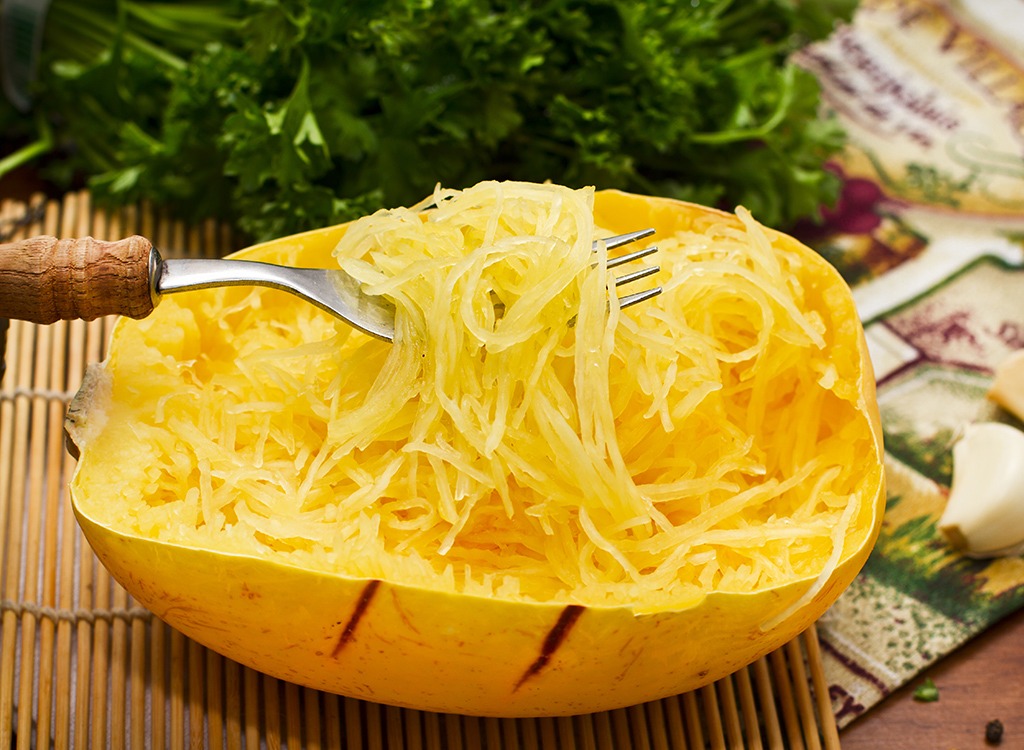 "Spaghetti squash is a great alternative to pasta," says Shaun T. "I love pairing it with homemade spaghetti sauce so I feel like I'm eating noodles but am getting a dose of vegetables instead!"
Have Some Grass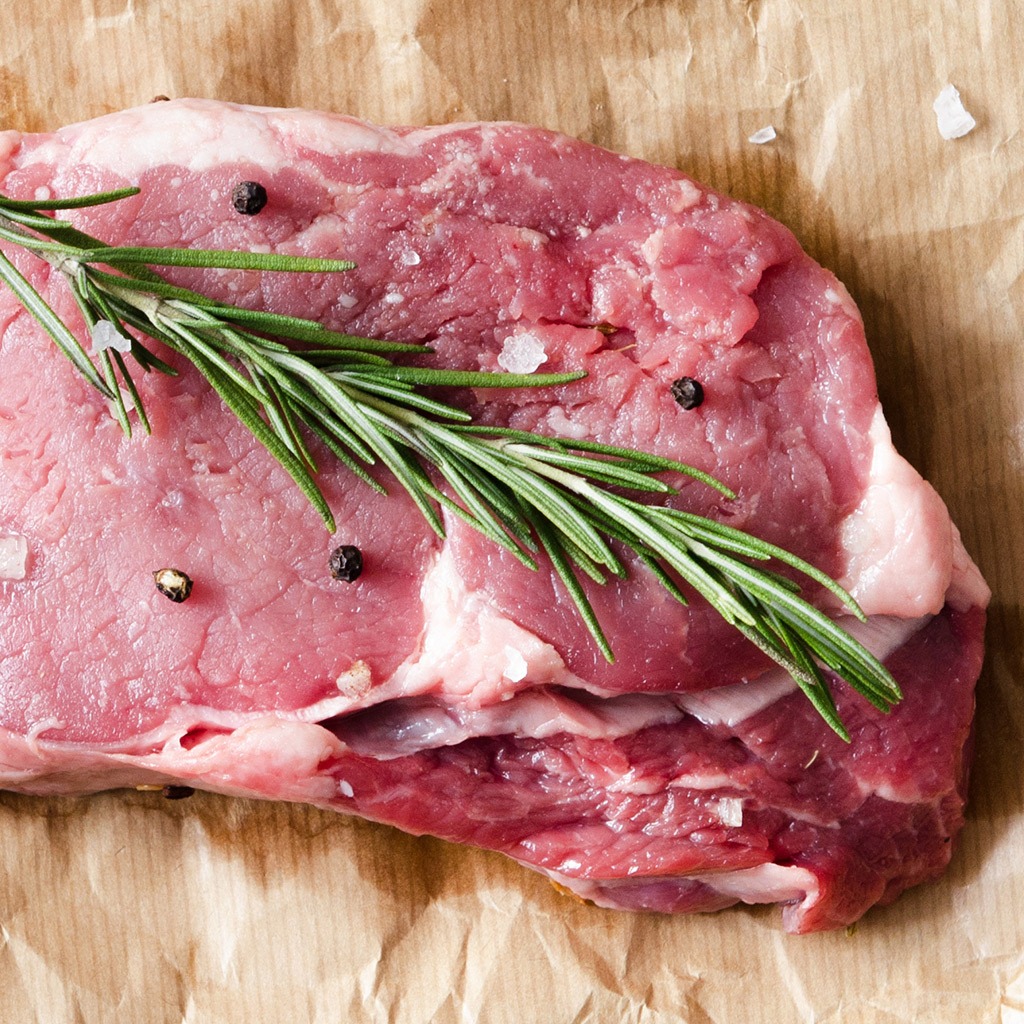 Grass-fed beef, that is! When it comes to steak or burgers, go grass-fed—that's what Shaun T likes to eat. It's naturally leaner and has fewer calories than conventional meat. Grass-fed meat also contains higher levels of omega-3 fatty acids, which have been shown to reduce the risk of heart disease and metabolism-slowing inflammation.
Satisfy Your Sweet Tooth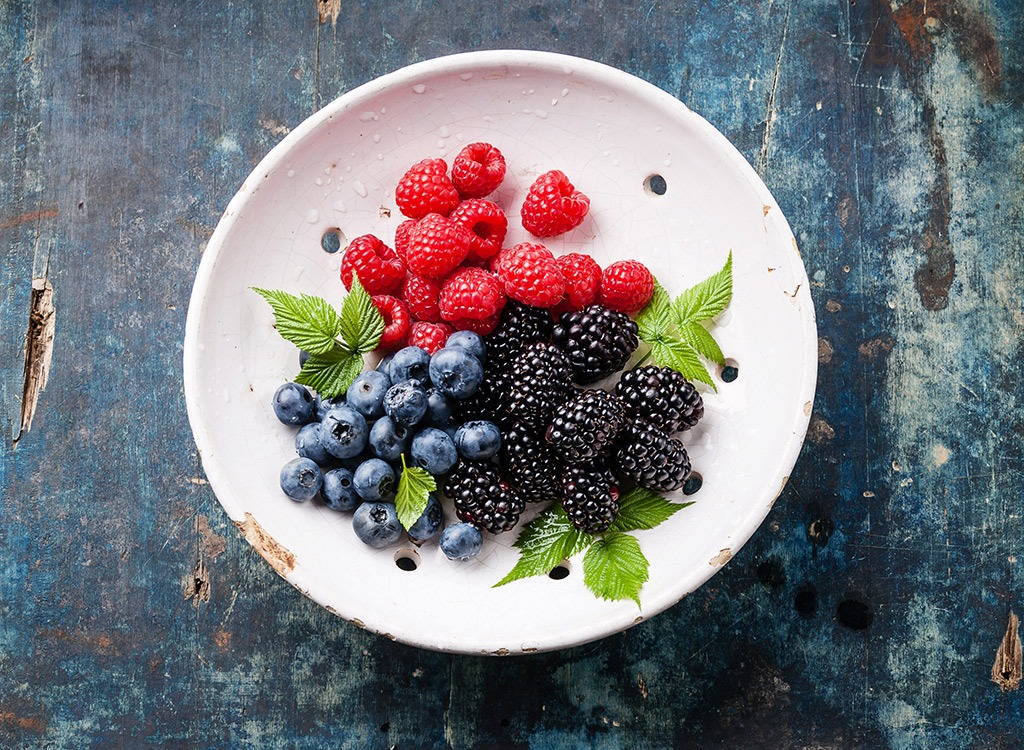 "Berries like raspberries, strawberries and blackberries taste amazing, satisfy my sweet tooth, and are good for brain power," Shaun T tells us. "They also have tons of antioxidants that help slow down the aging process." What's more, berries have been shown to burn that stubborn belly fat by turning on your get-lean genes. In one 90-day trial conducted by the University of Michigan, rats fed a blueberry-enriched diet had leaner bellies than the control group.
Stock Up On Fast Proteins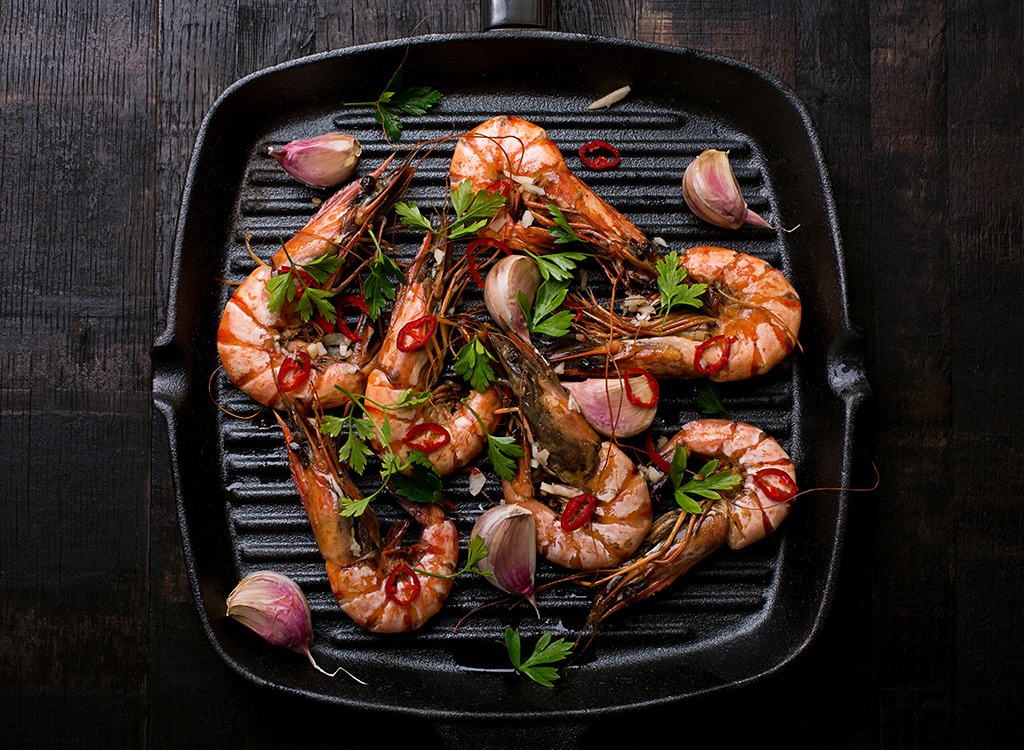 Bad diet decisions are often made when you're starving and have nothing healthy to eat in your kitchen. Ward off diet-derailing decisions by stocking up on frozen, deveined shrimp—one of Shaun T's go-to proteins. Once you throw it on the stove, it's ready to eat in just a minute or two, and it's a great source of lean, low-cal protein.
Eat This! Tip
To get a muscle-building meal on the table in under 10 minutes, mix some shrimp with a splash of low-sodium soy sauce and a bag of frozen mixed veggies. Looking for more fast and healthy meal ideas? All of these 10-minute meals for six-pack abs are both simple and delicious.
Eat Seasonally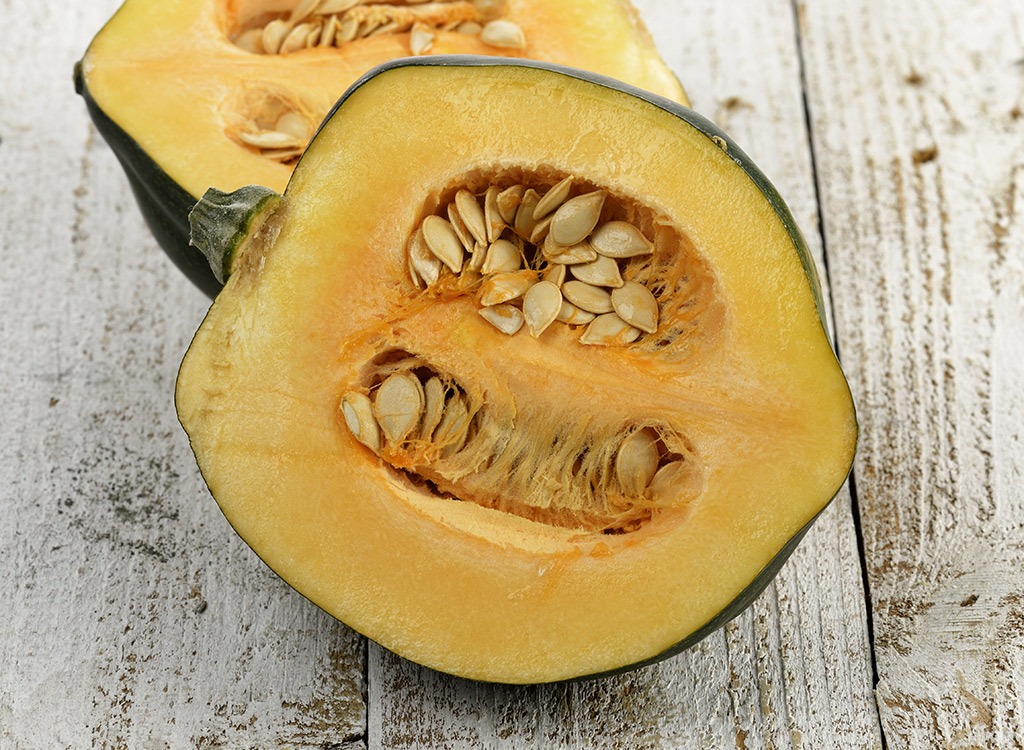 With each new season comes a host of amazing weight-loss foods. One of Shaun T's fall favorites is acorn squash. Besides serving up a third of the day's fiber, a one-cup serving of this sweet, nutty veggie contains 30 percent of your daily vitamin C needs. The nutrient has been shown to counteract stress hormones that trigger belly-fat storage. Vitamin C can even boost the fat-burning effects of exercise, according to Arizona State University researchers.
Eat This! Tip
Although the seeds aren't edible, the skin is. Slice the squash in half, remove the seeds and stuff it with sautéed onions, celery, carrots and cooked ground turkey. Bake on 400 °F for an hour or until tender.
Spring for Sprouts
6254a4d1642c605c54bf1cab17d50f1e
"When cooked with a bit of olive oil and spices, Brussels sprouts taste amazing," says Shaun T. "Plus, they're filling, heart-healthy and rich in vitamin C."
Stay Hydrated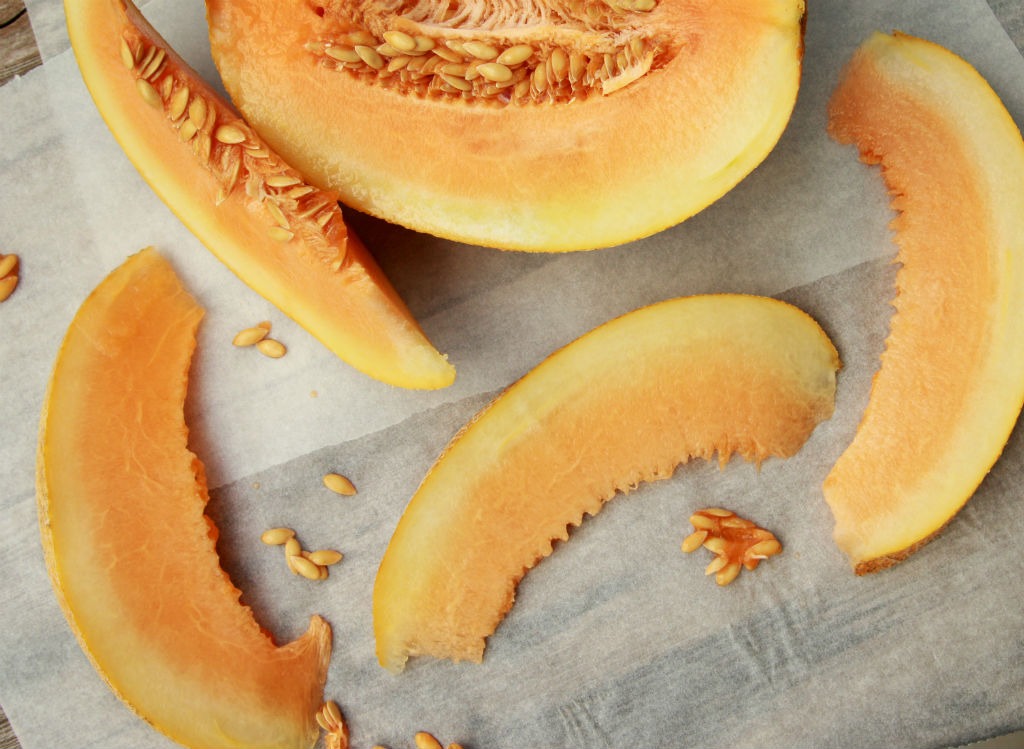 When you're trying to maintain a healthy diet, staying hydrated is a must. But sipping H20 all the time can bore your taste buds. Shaun T's solution: Eating water-rich fruits like watermelon and cantaloupe. "Watermelon is a delicious, hydrating food to eat in the morning, and I'm also a fan of cantaloupe," he says. "It has an extremely high water content and is low in calories."
Eat Mor Chikin'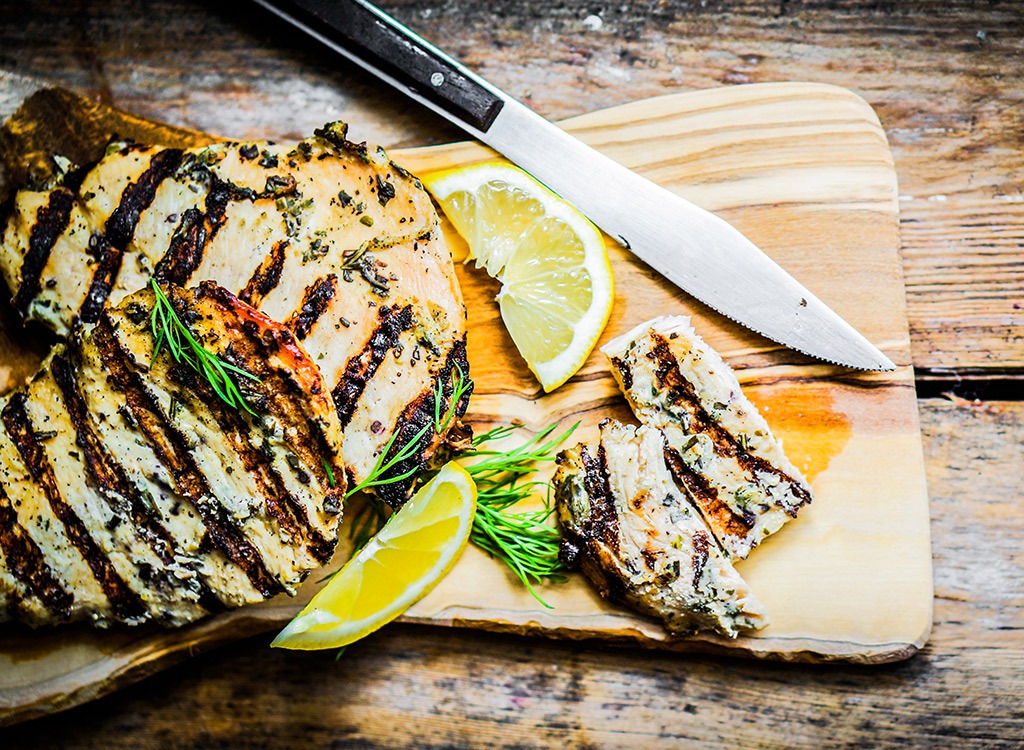 One 3-ounce serving of chicken packs a whopping 26 grams of protein for just 142 calories. No wonder it's one of Shaun T's favorite meats. Not to mention eating the stuff has likely helped him maintain those droolworthy abs. According to research, eating protein-packed foods like chicken boosts satiety and post-meal calorie burn by as much as 35 percent.
Keep Energizing Snacks at Hand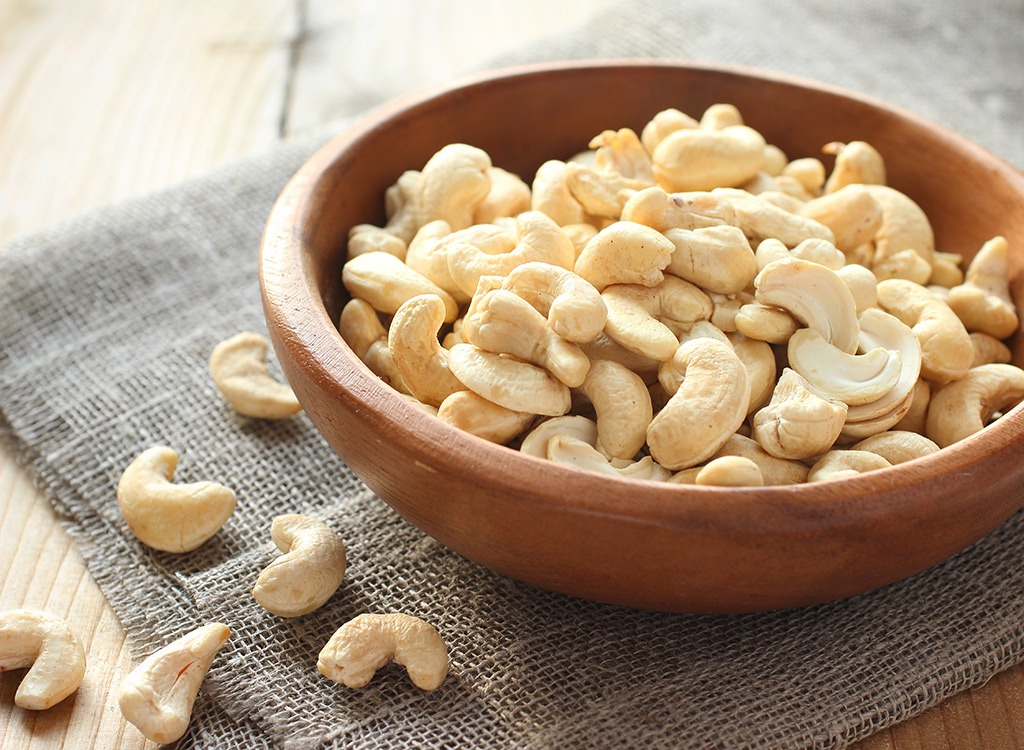 "When you begin to feel sluggish, reach for an energizing snack like cashews," he suggests. "They're filled with healthy fats and carbs, so they really help give you a boost—just make sure to only eat one serving. They are easy to overeat, and the calories add up fast," he adds.
Eat Healthy Fats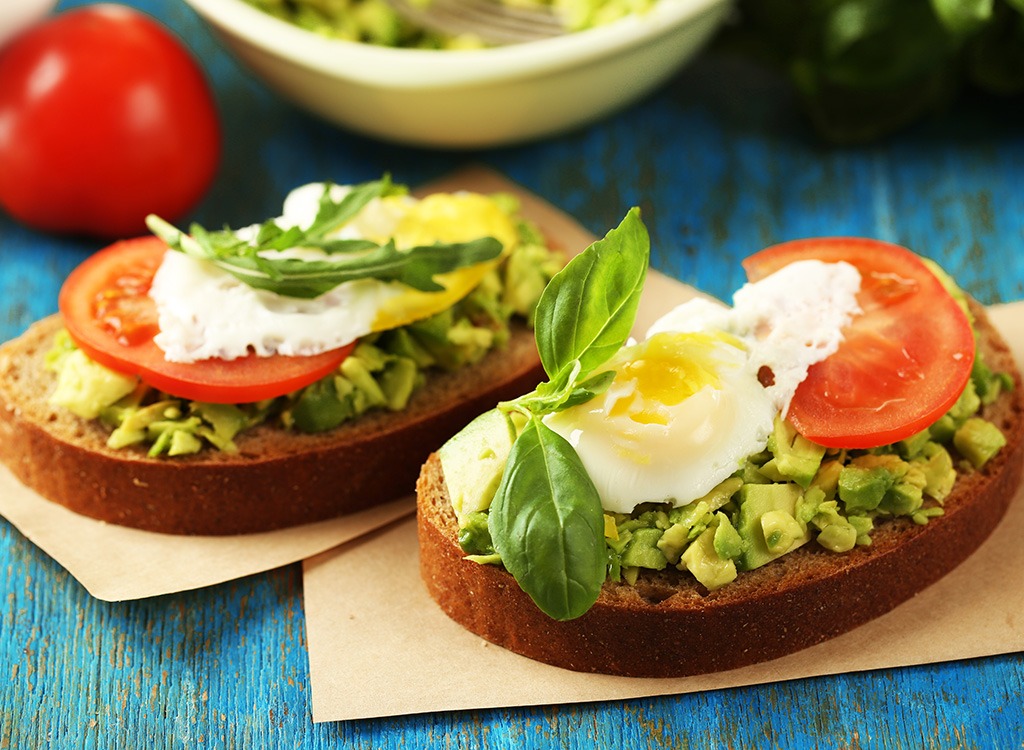 Speaking of healthy fats, Shaun T is also a big fan of avocados. "Avocados are great to eat in the morning. They give your brain the power and fuel it needs to have a successful day."
Eat This! Tip
In a study published in Nutrition Journal, participants who ate half a fresh avocado reported a 40 percent decreased desire to eat for hours afterward. Smash some avocado on some whole-grain toast and top it with an egg to reap belly-shrinking benefits all day long.
Go Green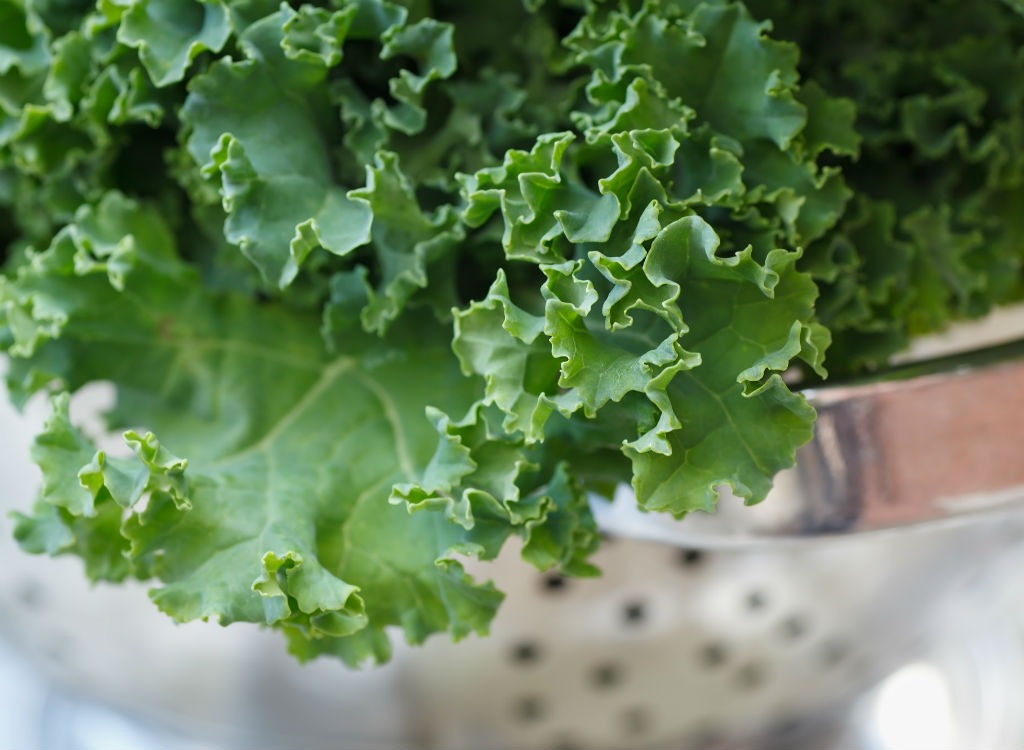 "Kale is off the charts when it comes to nutrients! You get a lot of bang for your buck," he says. "An easy way to eat it is to use it as the base of your salad—it can increase the health-factor of your meal in an instant!" Other ways to enjoy the leafy green: Add it to egg dishes, tacos, and drinks like juices and smoothies. Or make kale chips by dressing the leaves in a bit of salt, pepper, garlic powder and olive oil. Pop them in a preheated 325 degrees F oven for 12 minutes.
Cheat Clean
If you crave take-out food after a tough workout, choose sushi, one of Shaun T's go-to foods for six-pack abs. Fish is high in muscle-building protein and brain-boosting omega-3 fatty acids, and white rice is a fast-digesting source of carbs that will replenish your depleted glycogen stores. However, ordering just any sushi roll won't ensure you're eating well or aiding your weight-loss efforts.
Pig Out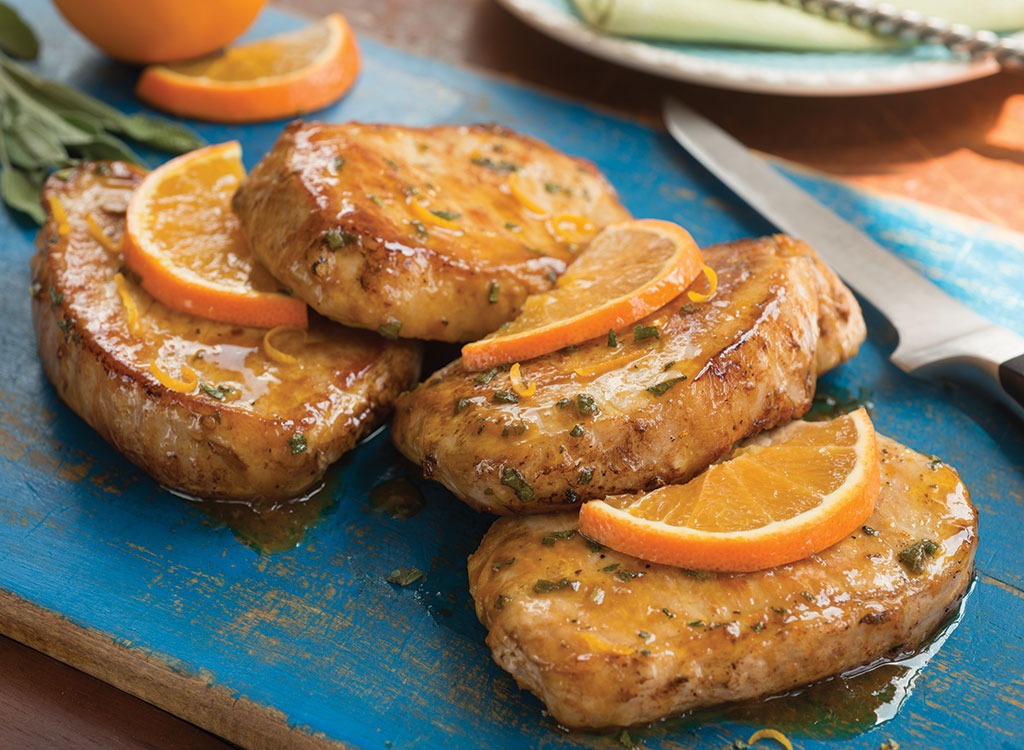 …literally! A longtime enemy of doctors and dieters, pork has become a healthier alternative of late. Shaun T is a big fan of the stuff. But beware: Not all cuts are created equal. We suggest sticking with a pork tenderloin or old-school, full-fat pork belly (which makes a mean crispy bacon). Pork tenderloin packs 24 grams of protein per serving, has slightly less fat than a skinless chicken breast and as much waist-whittling choline as an egg. Pork belly offers more protein and heart-healthy monounsaturated fatty acids (MUFAS) than turkey bacon, which is often considered the healthier pick. But remember: Serving size matters, so don't actually pig out. A single serving is all you need.
Order Smart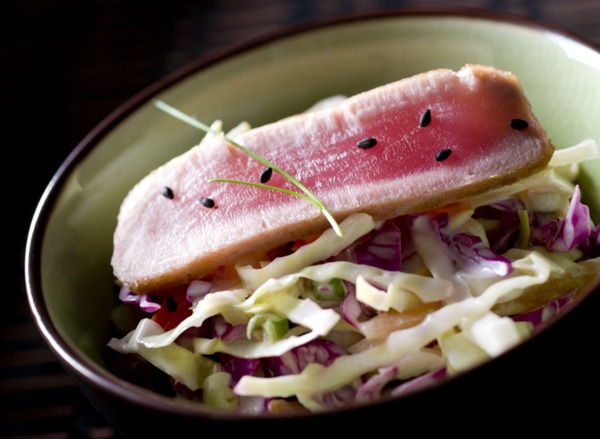 "Fresh tuna is light, healthy and filled with protein. I always look for it on the menu when I'm eating out," says Shaun T. "Cauliflower is another easy-yet-healthy choice when eating out—and, did you know it's an excellent source of Vitamin C? Most restaurants offer it as a side dish," he adds.