The Weirdest Quarantine Snacks People are Making at Home
Everyone is coping with staying home in their own unique way... mustard apples, anyone?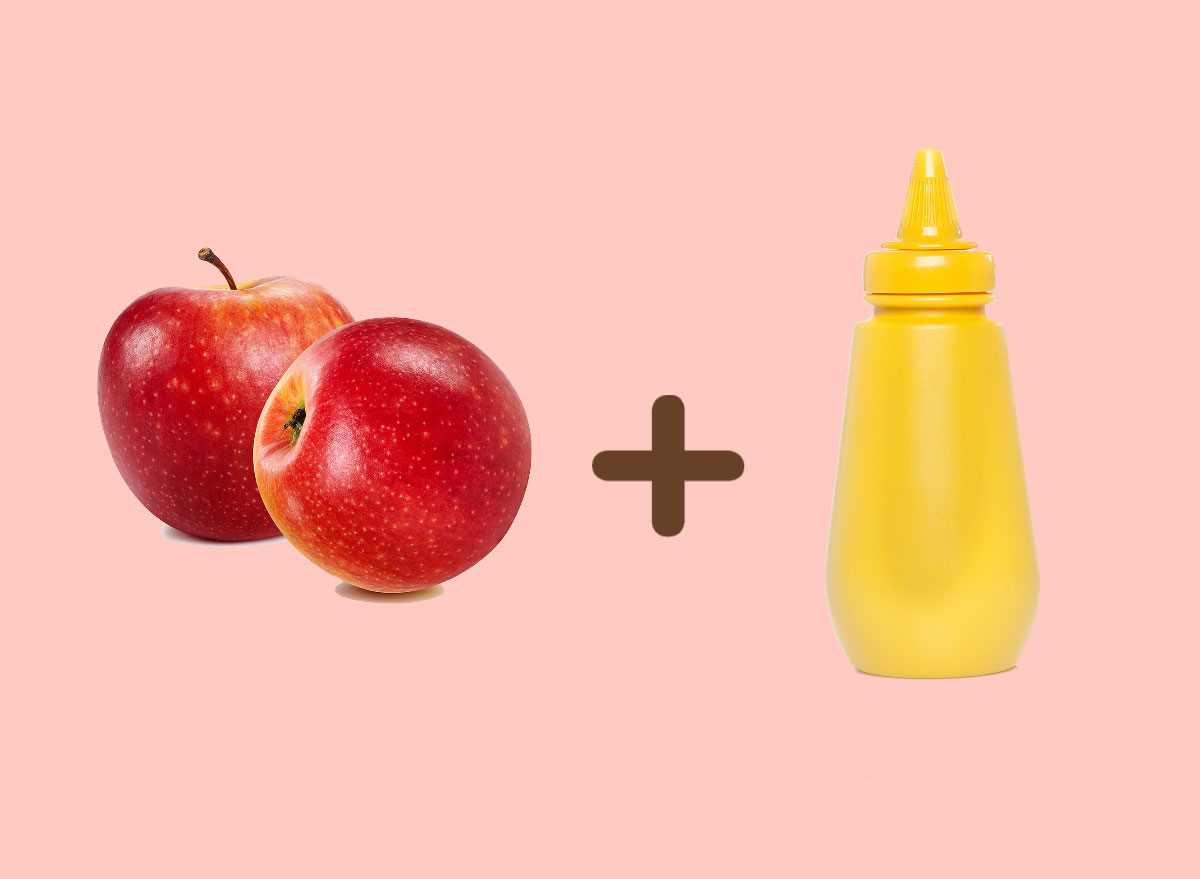 Fortunately, social distancing does NOT apply to social media, which means we can continue to share our jokes, photos, and videos about the things we're doing during quarantine. It's fun to see what everyone else is up to… especially when that is making up weird concoctions in the kitchen.
Hey, if no one else is around to judge you, wouldn't you get creative about what you're putting on your plate too?
Take, for example, some of the weirdest foods we spotted on TikTok. Sure, some may have been captured and shared in a pre-coronavirus era, but for anyone that has looked at the same ingredients in their pantry and/or refrigerator over and over again, they now seem… quite good.
Most weird food cravings defy explanation, but some of the weirdest foods on TikTok take it to a whole other level. Take, for instance, this young woman who thought it wise to put yellow mustard on apple slices. Yuck, right? Strange times call for strange flavor mixes.
READ MORE: This Teen is Baking—Then Eating—Wedding Cakes at Home During Quarantine
Flamin' Hot Cheeto Treats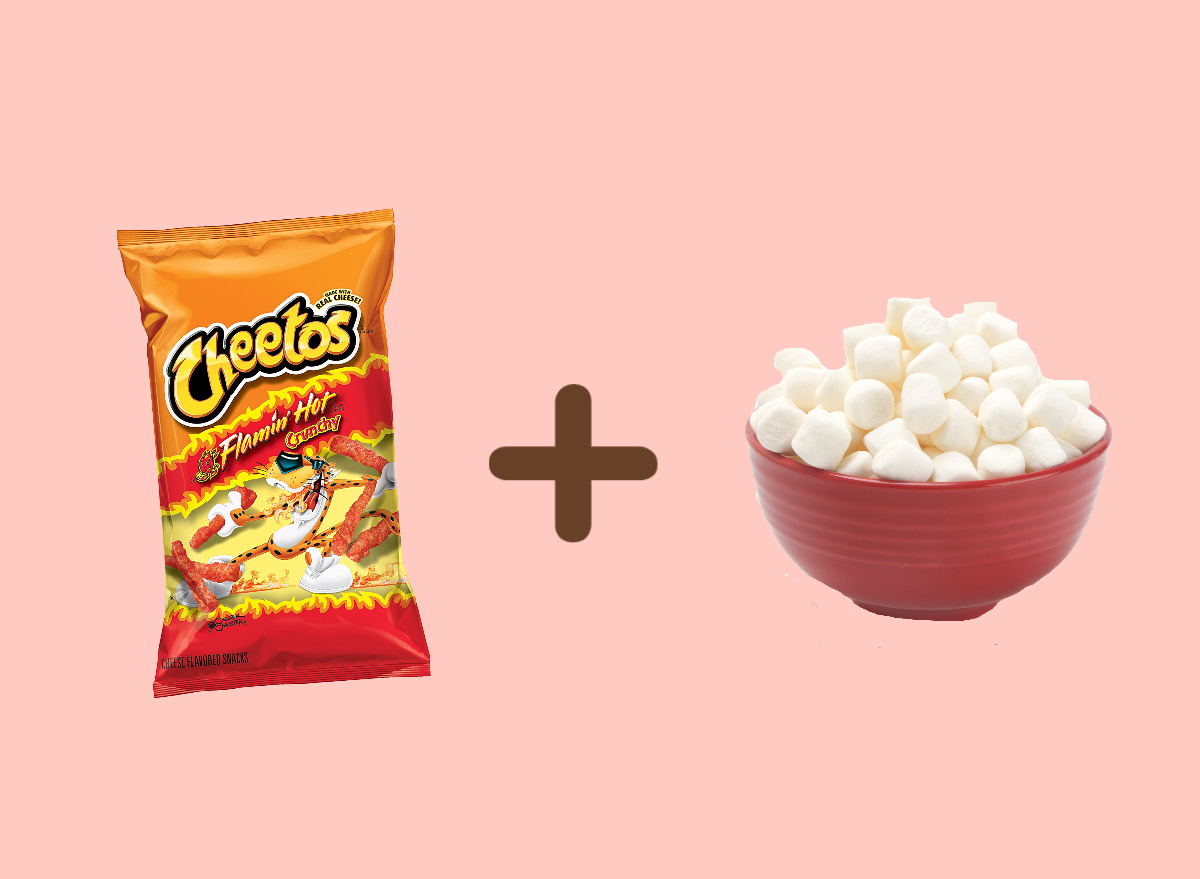 Rice Krispie treats are always a hit, right? And Flamin' Hot Cheetos have become a favorite snack food item for Gen Z. When you combine the two, you get Flamin' Hot Cheeto Treats! These are not for everyone, sure, but you got to admit you are at least a little curious?6254a4d1642c605c54bf1cab17d50f1e
Related: Flamin' Hot Cheetos Ice Cream is Now a Thing, and We Can't Deal
You can only presume that the recipe for "prison pizza" came from… well, prison. It doesn't seem that bad, though the microwave bit is probably not ideal. You would think baking these in the oven would reveal a better end result, but then again, not everyone in quarantine may want to take the slow route to snacking.
Donut hamburgers and donut chicken sandwiches have existed for some time, so why not donut pizza? Keeping with the savory-sweet vibe of its forebearers, this pizza-style donut sandwich (or is it a donut-style pizza sandwich?) is not for everyone, and needs to sort of be seen to believed:
Related: 29+ Best Healthy Pizza Recipes for Weight Loss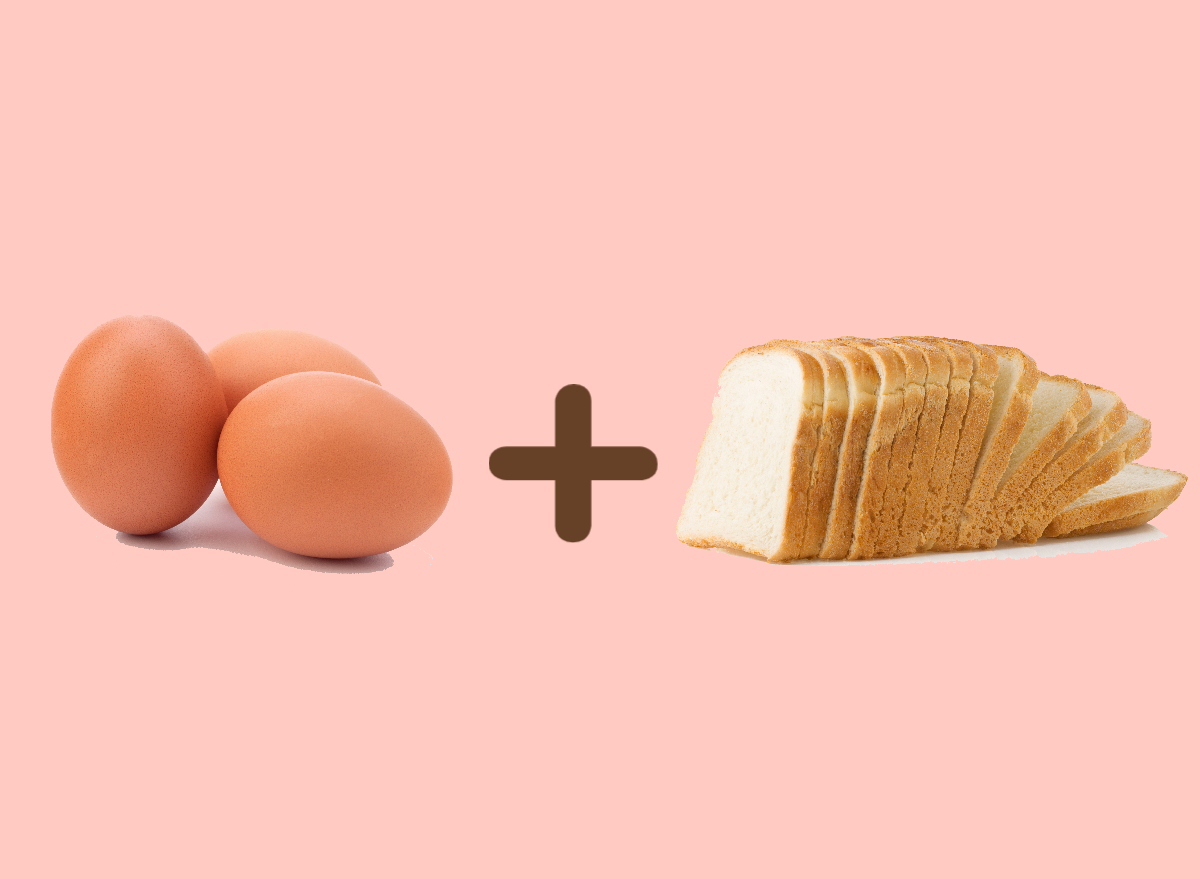 Need to save time while cooking that breakfast sandwich? Well, this video is for you! Cooking the scrambled eggs while simultaneously cooking the slices of bread can easily save you a good, I don't know, 30 seconds? Not sure how much of a kitchen "hack" this is, but the end result looks delicious enough. And the video is fun to watch!
Related: 7 Amazing Cocktails These Bartenders are Making for Themselves at Home