23 Healthy Foods Celebrities Can't Get Enough Of
They grace the cover of magazines, endure tireless close-ups on screen, and nail endorsements left and right. Face it: Celebrities are in the business of looking good.
While Jennifer Lopez and Channing Tatum are by no means certified experts on diet and nutrition, they do spend enough time with the experts in preparation for their jobs to know what they're doing in the kitchen.
To land a leading role or make it center stage, you've often got to be in leading shape—and to look that good you've got to eat really well. Which is why we're taking a clue from the Hollywood crowd and scoping out what they love to nosh on. The good news? A lot of these healthy, A-list-approved foods might already be stocked in your kitchen! Check out the list and then get the 60-Second Weight Loss Tips Celebs Swear By!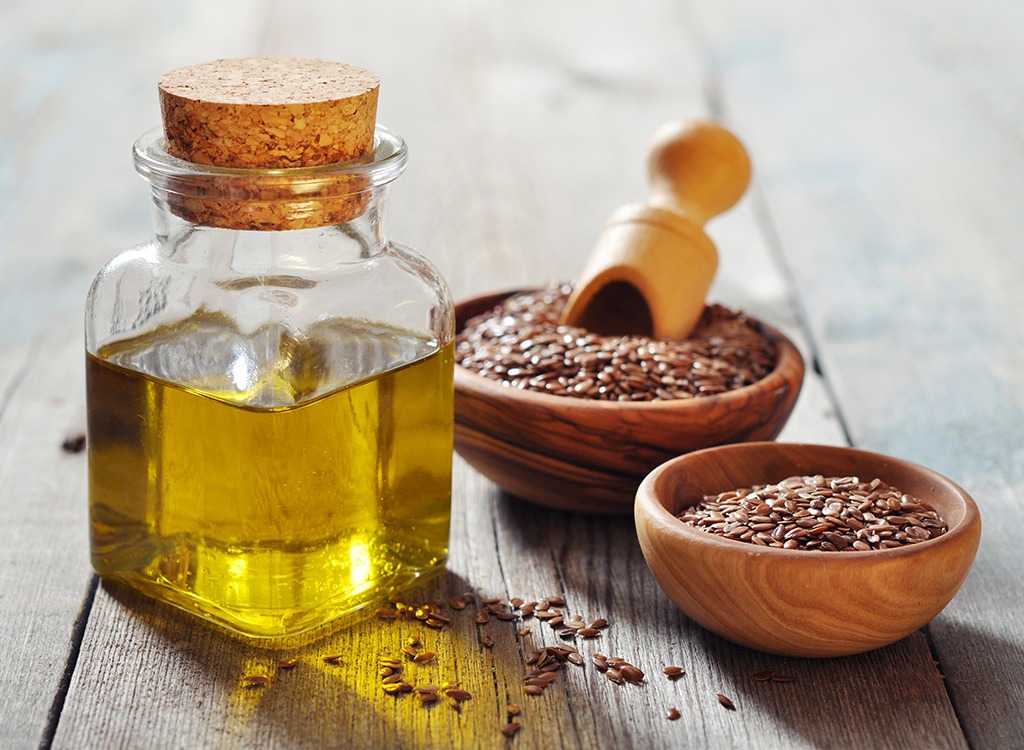 One small tablespoon of these little seeds packs a whole lot of nutrition. They're high in fiber (which can help regulate digestion) and are also rich in omega-3 fatty acids (which helps reduce inflammation in the body). Celeb fans include Justin Timberlake who sprinkles these babies on top of waffles in the morning, along with a nice coat of almond butter, reports Shape magazine.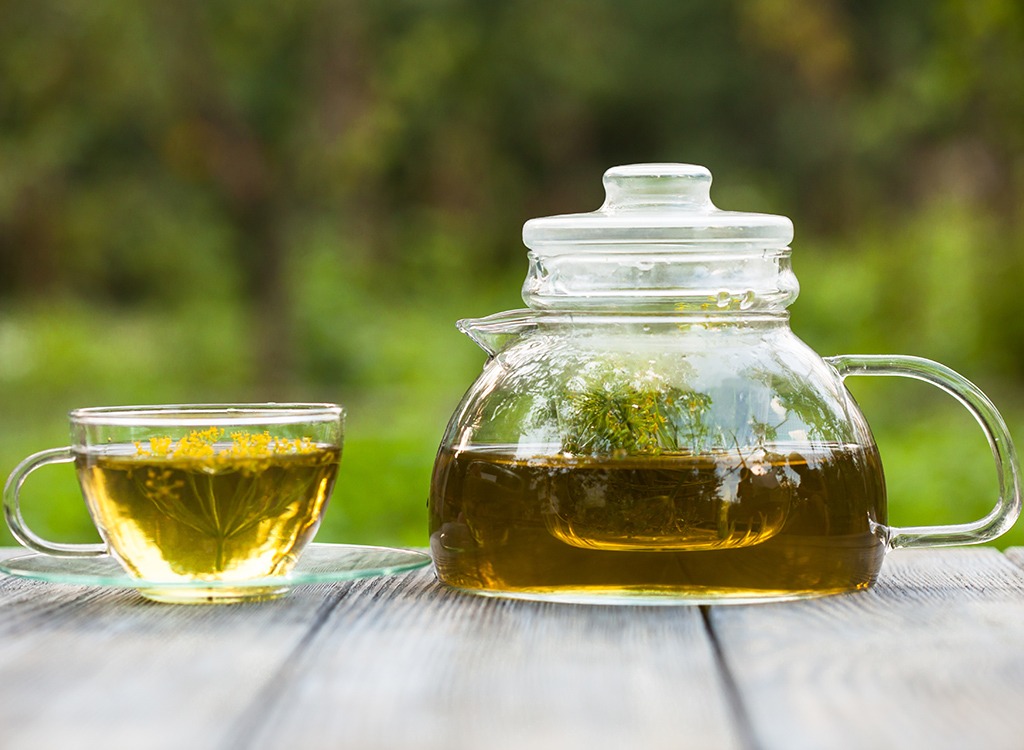 Green tea is filled with antioxidants that can fight against free radicals and help delay the aging process Orange is the New Black breakout star Uzo Aduba brews a cup of green tea in the morning as a healthy complement to her egg whites and turkey bacon, reports the NY Times. Tea is such an amazing weight management tool that test panelists lost up to 10 pounds in a week on the The 7-Day Flat-Belly Tea Cleanse!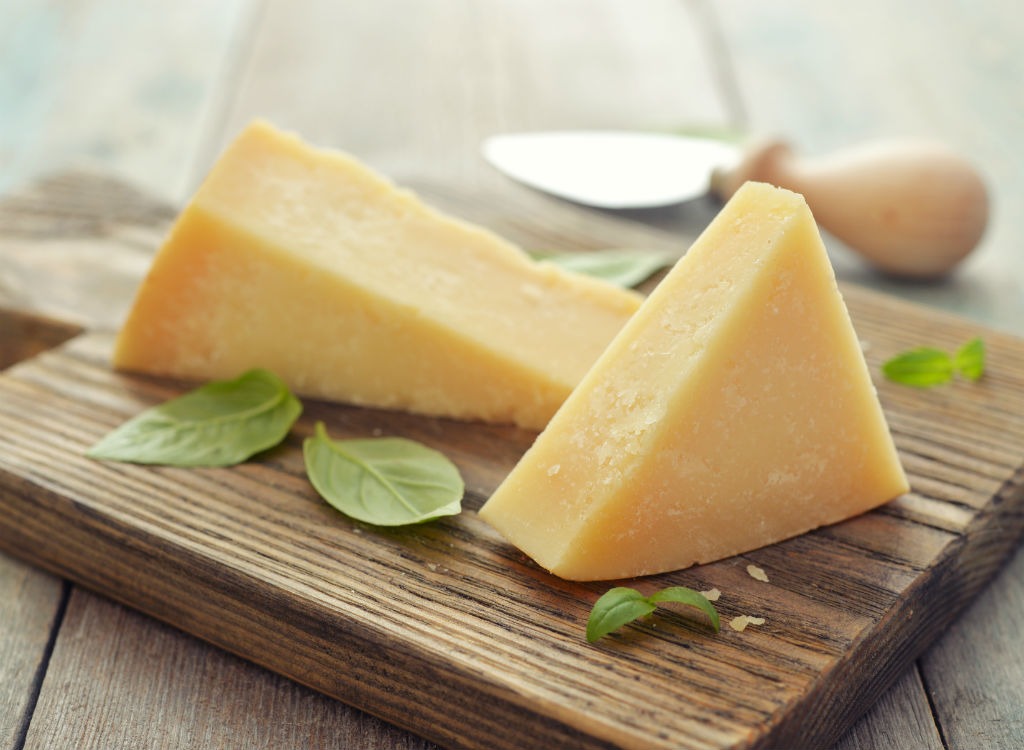 The best thing about parmesan cheese is that a little goes a long way. And with cheese being one of those calorie-dense foods, it's important to keep portion sizes small. Superstar Taylor Swift tells Bon Apetit that she always keeps some Parmigiano-Reggiano cheese stocked in her fridge and, for breakfast, sprinkles it over buckwheat crepes made with ham and eggs. Yum! For more egg-celent inspiration, check out these 25 Best Egg Recipes for Weight Loss.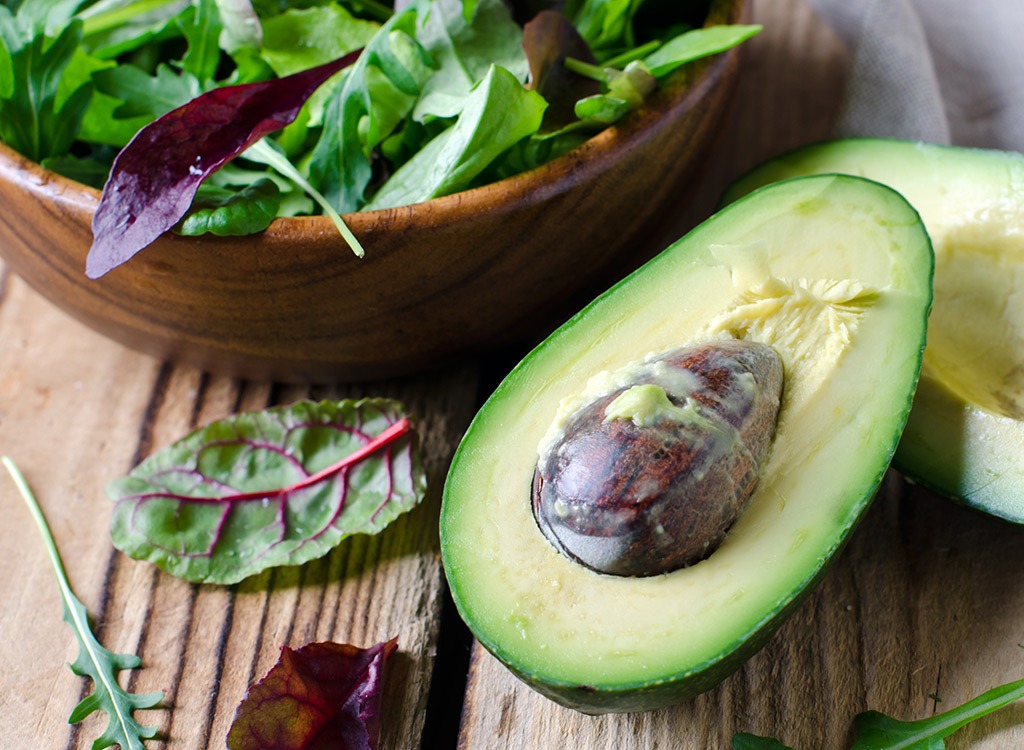 Definitely a favorite among the beautiful people, Shape magazine reports this healthy fat fuels everyone from John Legend and his leading lady Chrissy Tiegan to muscle-man Hugh Jackman—who, according to Mensfitness.com, paired avocado with chicken breast daily to get ripped for his role as Wolverine. Avocados do more than help flatten out your tummy; research published in the Journal of the American Heart Association says that digging into more avocado recipes could help reduce your risk for heart disease thanks to the monounsaturated fat content.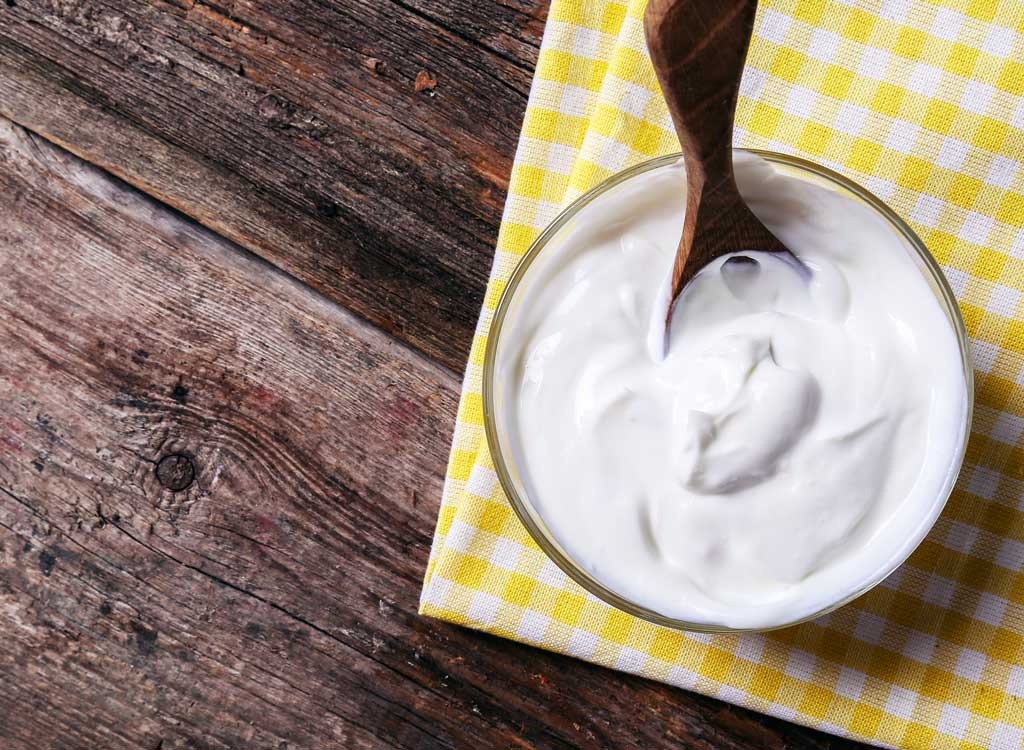 Not only a nutritionist fave but the breakfast go-to of many household names, greek yogurt is packed with gut-boosting probiotics and is rich in muscle-building protein. People magazine and Womenshealth.com report that svelte TV personalities like Maria Menounos and toned models like Brooklyn Decker love snacking on greek yogurt with fresh fruit daily.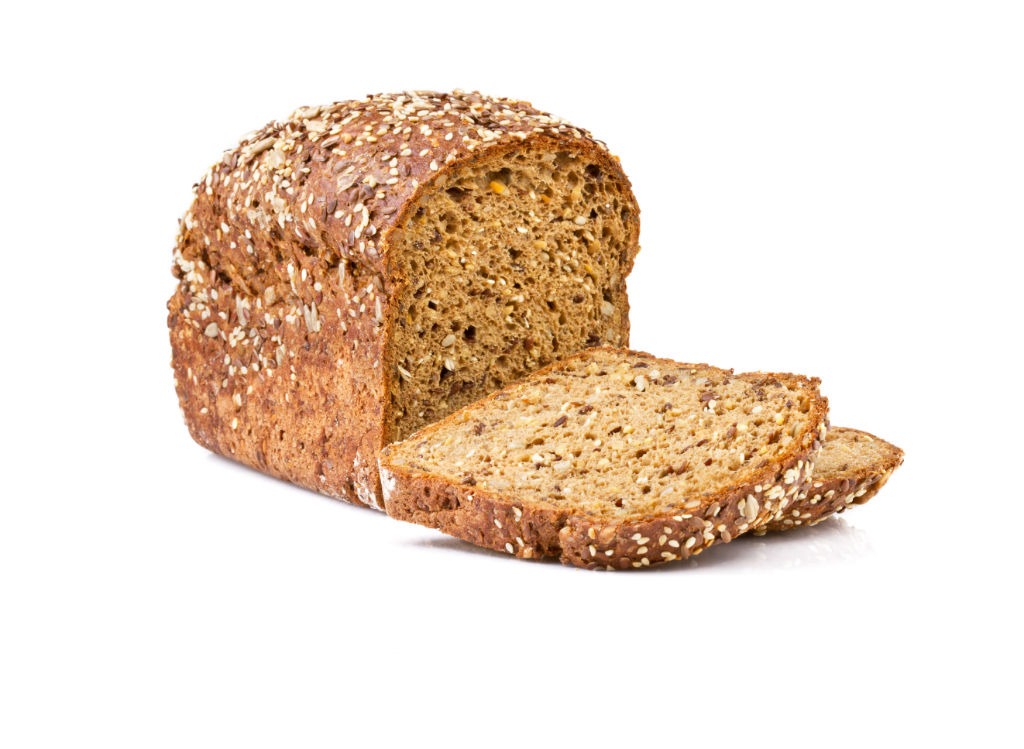 Paired with some fresh fruit and—surprise, surprise—an egg white omelet with whole wheat toast helps round out Ashley Tisdale's morning meal according to Seventeen magazine. Adding more whole grain foods to your diet can help boost your overall fiber intake and encourage greater weight loss, according to research published in the Annals of Internal Medicine. Figure out which slice to toast up with these 10 Best Brand Name Breads.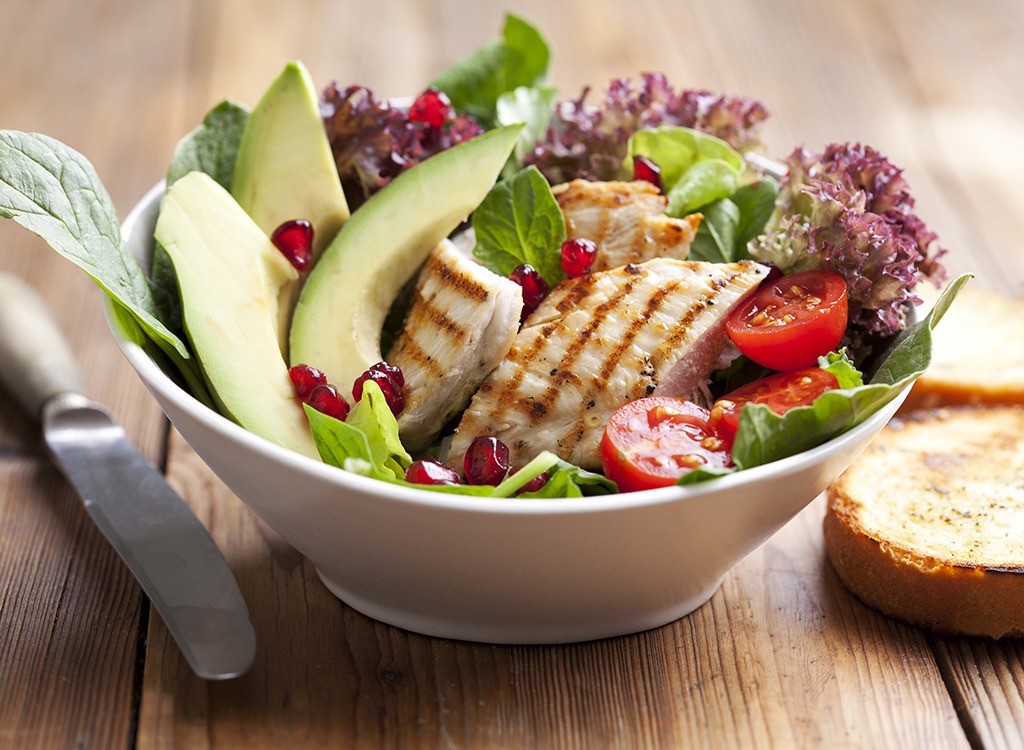 We're pretty sure the entire cast of Magic Mike had a little help from this lean-diet staple to carve out those washboard abs you see on screen. In an interview with Esquire magazine, Channing Tatum shared that chicken breast made a regular appearance in his meals before they began shooting the film. Lean protein not only helps assist in muscle repair and growth, but it also helps keep you on track with your diet by increasing feelings of fullness.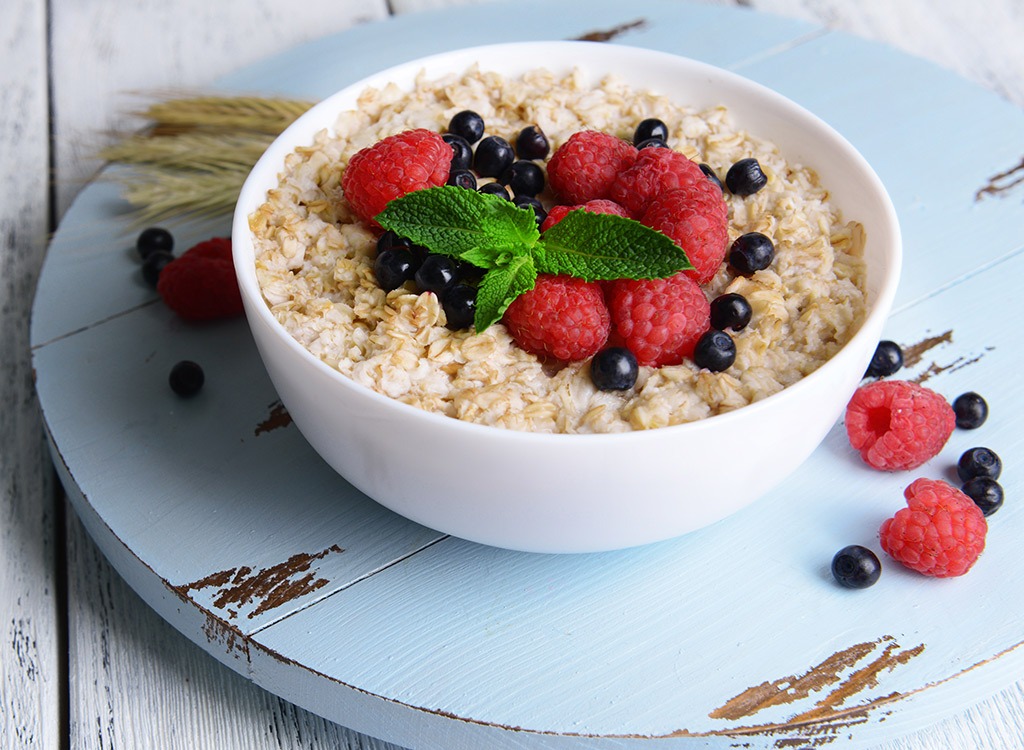 Sculpting strong, toned legs like Carrie Underwood requires a disciplined diet and workout routine. Instyle magazine reported that one of her healthy morning go-to's is oatmeal, a high-fiber food that will help fill you up in the morning and carry you through until lunch. Be like Carrie and get your fix of oats with these 50 Best Overnight Oats Recipes.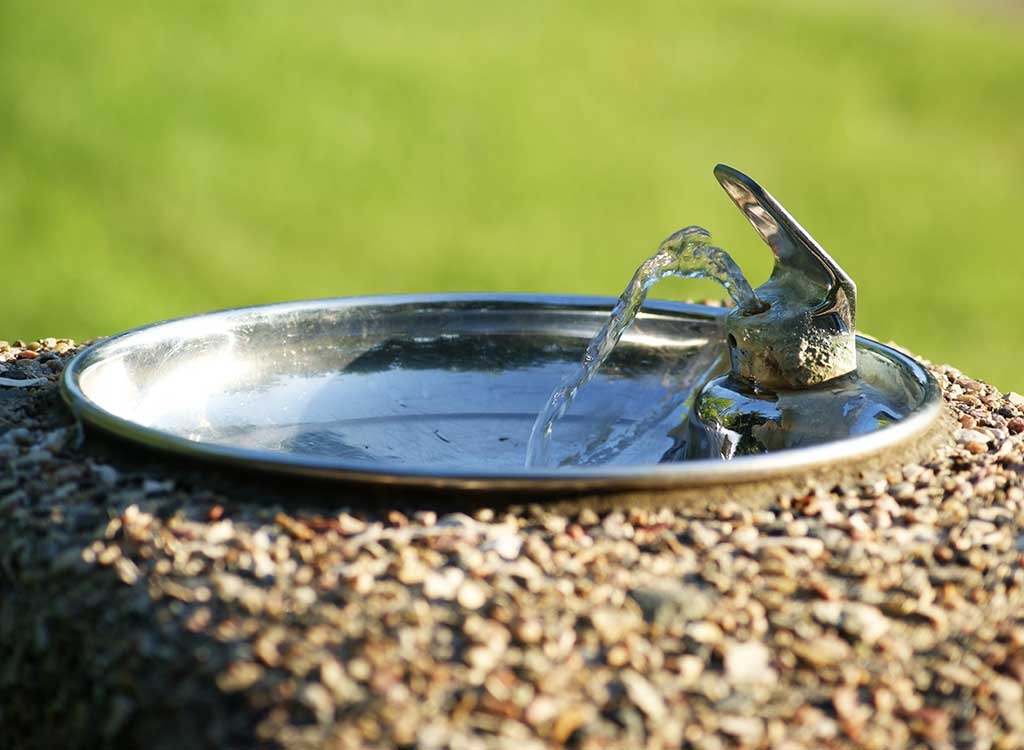 6254a4d1642c605c54bf1cab17d50f1e
Powerhouse recording artist Rihanna told US Weekly magazine that she puts a premium on staying hydrated and relies on water to keep her body healthy and balanced. A study published in the journal Obesity found that simply by drinking more water before meals, you'll strengthen your efforts at shedding some pounds.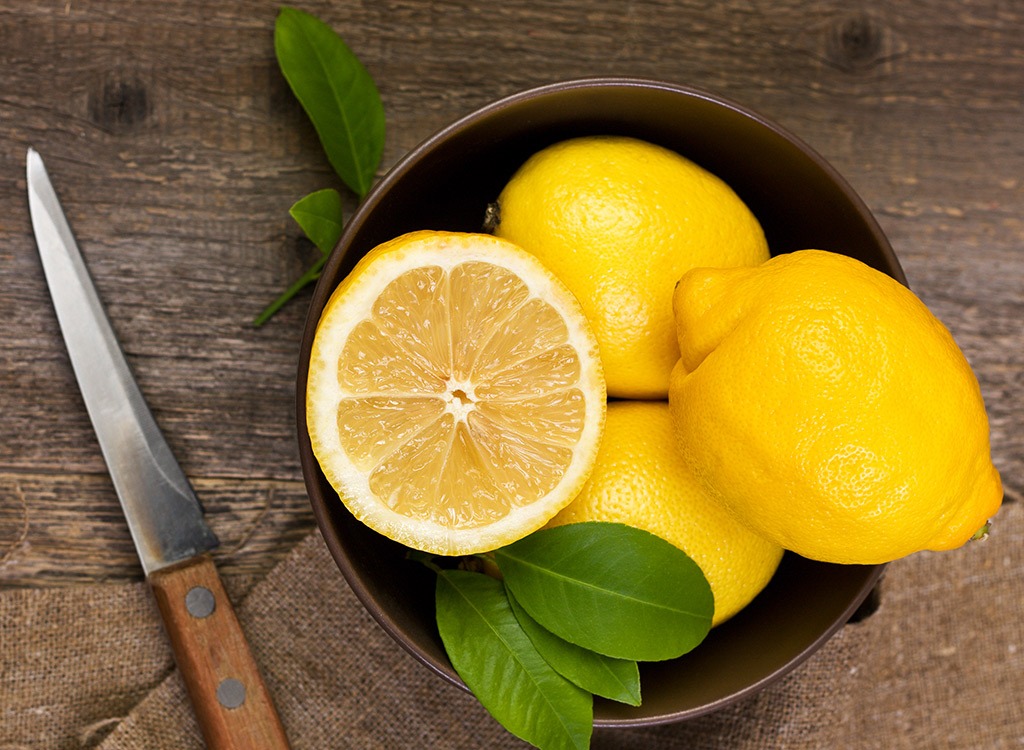 Drinking warm water with lemon after waking up has become one of those healthy habits that every health-conscious person loves to talk about, and Jennifer Aniston tells Elle magazine that she certainly partakes in the ritual. Sipping on lemon water in the morning can help wake up your digestive system and encourage natural detoxification in the body. See a master list of waters to drink with these 50 Best Detox Waters for Fat Burning and Weight Loss.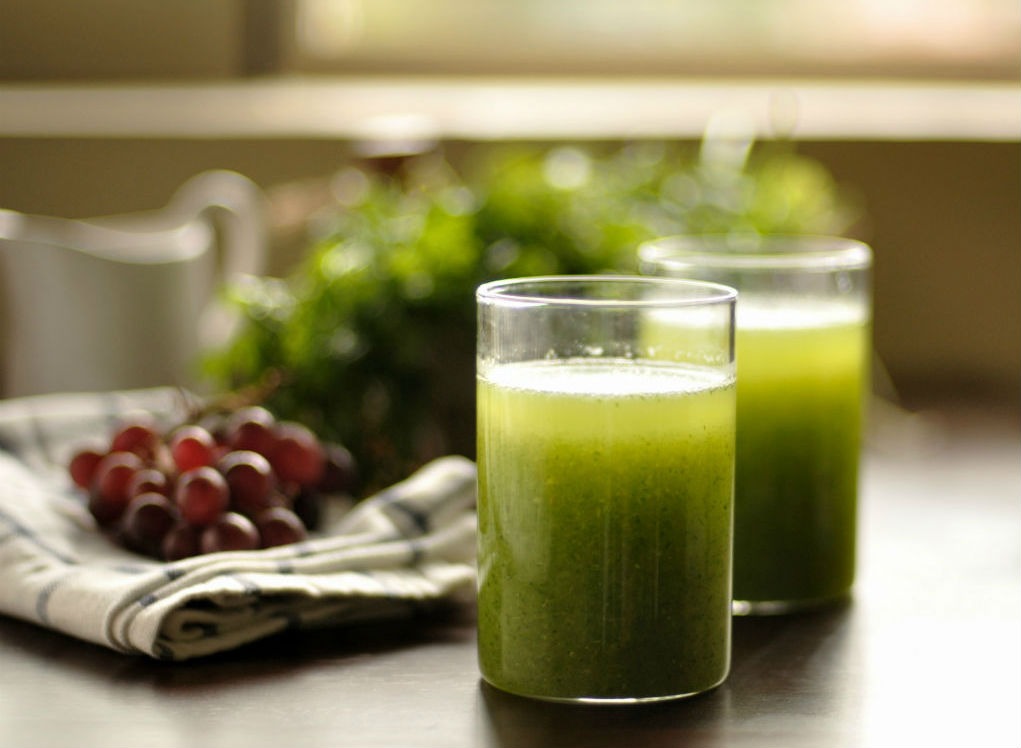 Most juices are no better than a can of soda when it comes to sugar content. But if the majority of the juice comes from vegetables, then you've got a nutrient-rich beverage on your hands worth taking a straw to. Popsugar.com reports that Glee's Naya Rivera loves to start her day off with a nice tall glass of green goodness.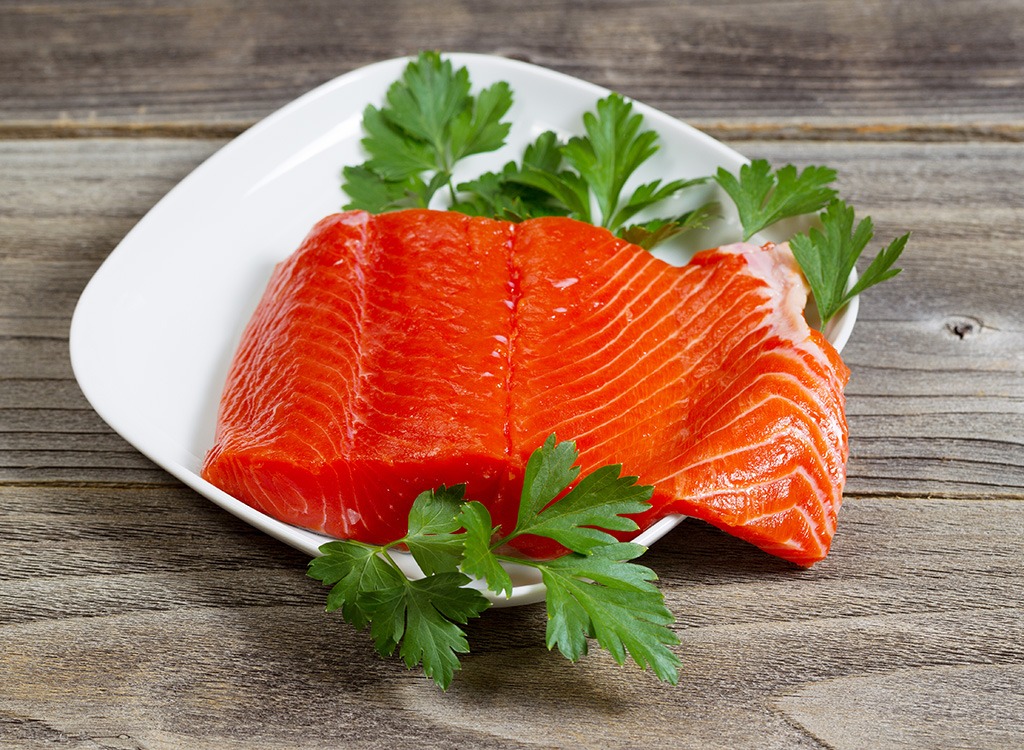 Keeping up with the Kardashians' favorite healthy foods might help you keep up with your own fitness goals. According to Redbook magazine, Kourtney Kardashian likes to pair salmon with sauteed greens like kale for a clean, healthy meal at home. Wild salmon—never farmed salmon—is another great source of omega-3 fatty acids which promote heart health.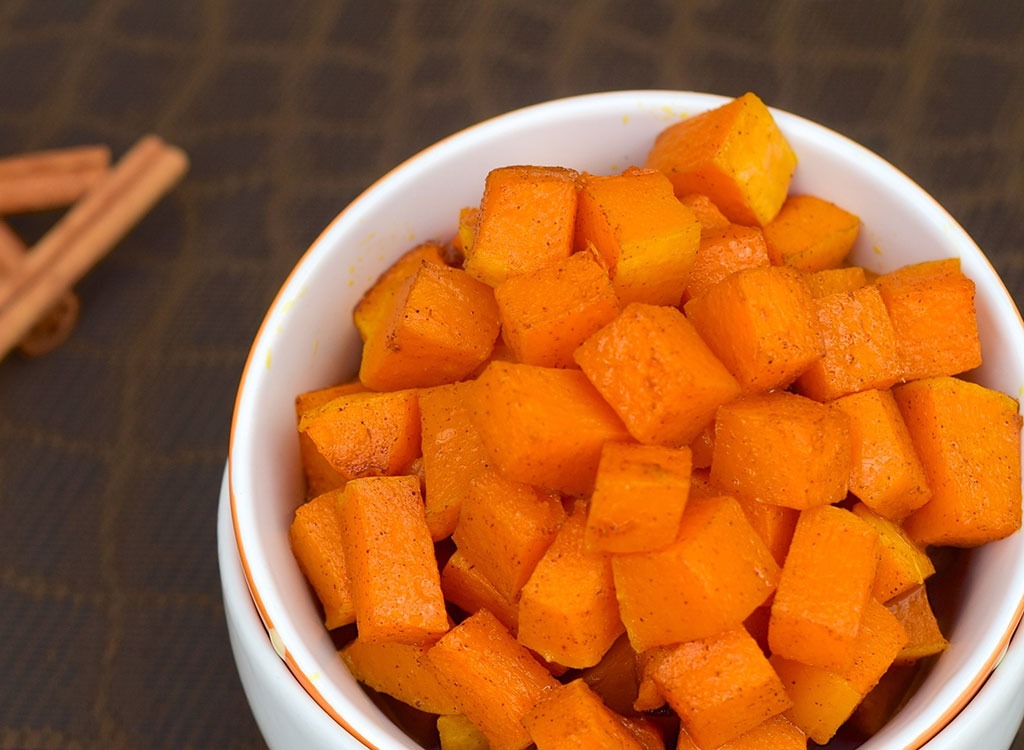 Sweet potatoes may be a staple of body builders, but spotlight darlings like Demi Lovato include the complex carb as a healthy side dish to round out meals, according to Fitness magazine. Sweet potatoes are an incredibly potent source of vitamin A, which has anti-aging benefits and has been linked to cancer prevention.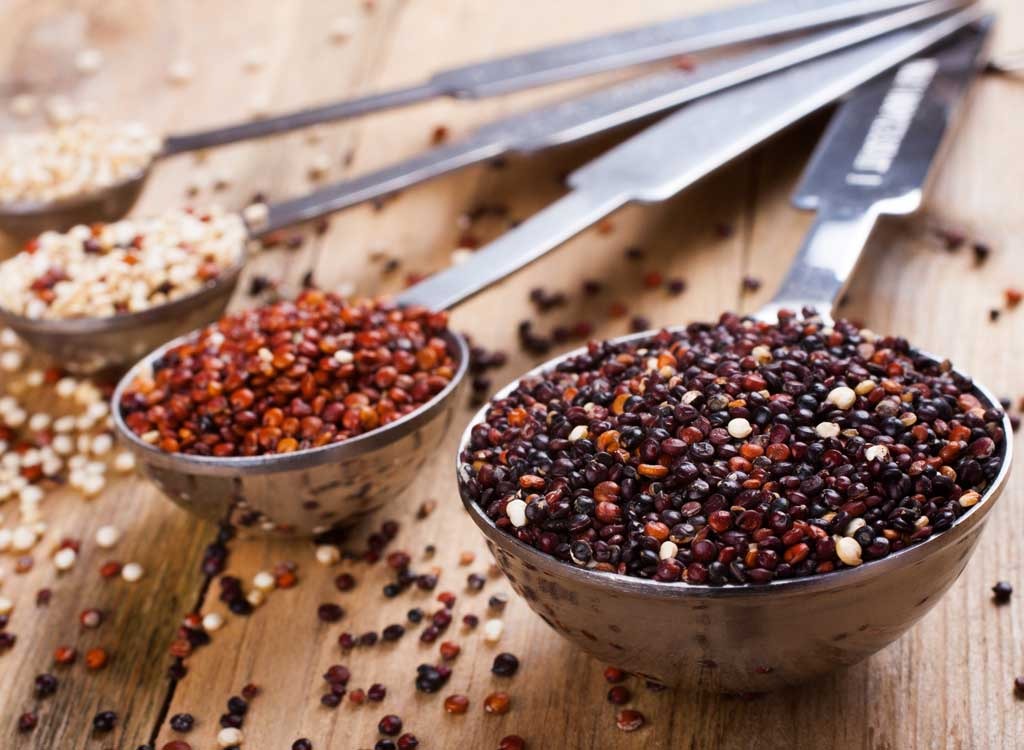 This grain has made itself a mainstay in diets of all health-conscious folks—celebs included. Between her handsome hubby, their six children, and her award-winning performances on screen, A-lister Angelina Jolie fuels up with healthy grains like quinoa on a regular basis, according to Marie Claire UK. 20 Delicious Quinoa Bowls for Breakfast are a great way to be like Mrs. Pitt if we do say so ourselves.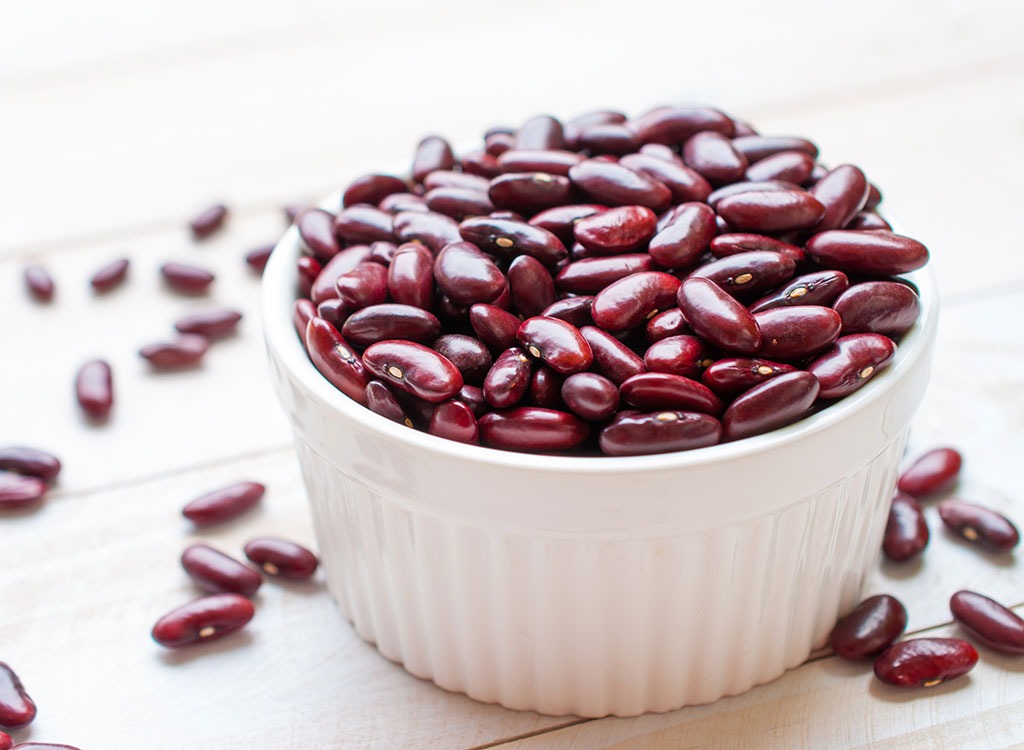 These little guys are good for more than just your heart. Beans are a great source of plant-based protein; just half a cup of beans provides your body with 7 grams protein. According to Australian Women's Health, Kate Hudson mixes beans and lentils into her diet regularly, pairing them with salads, rice, fish, and a wide array of veggie dishes. As the face of her own fitness-fashion line, she's got to stay fit, and wholesome foods like these help her do just that.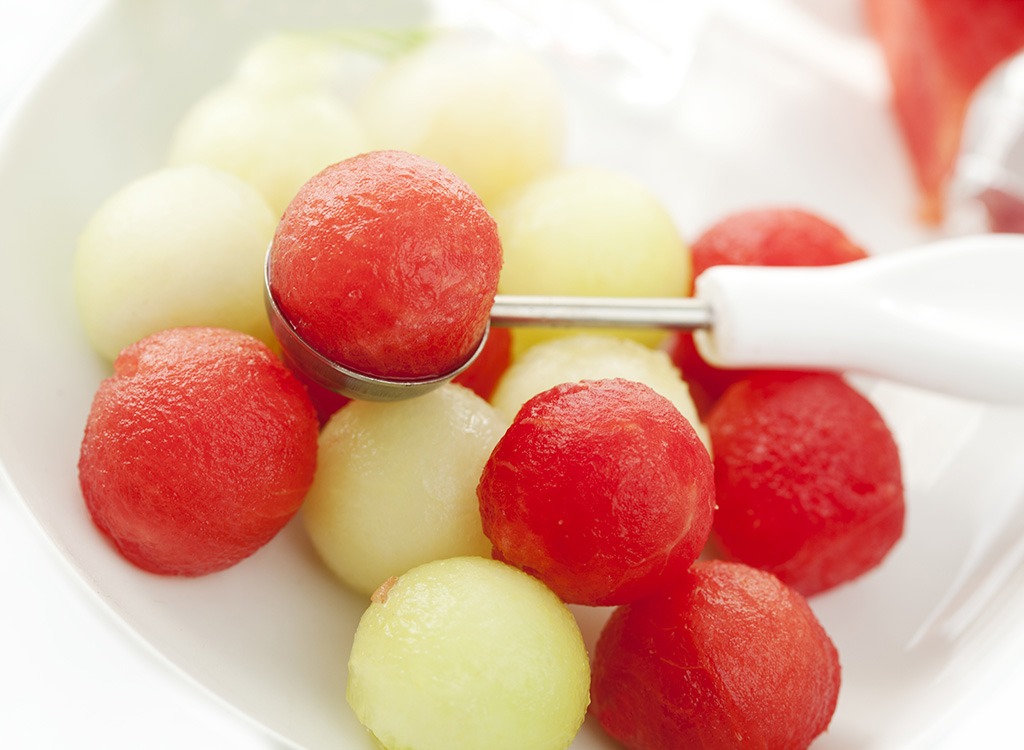 Consisting of mostly water (about 92 percent to be exact) this summer fruit helps fill you up on fewer calories and also helps keep your body adequately hydrated. Yahoo.com reports that Hunger Games co-star Elizabeth Banks is a big fan of the fruit, and with a slim body like hers, it's likely she snacks on it often.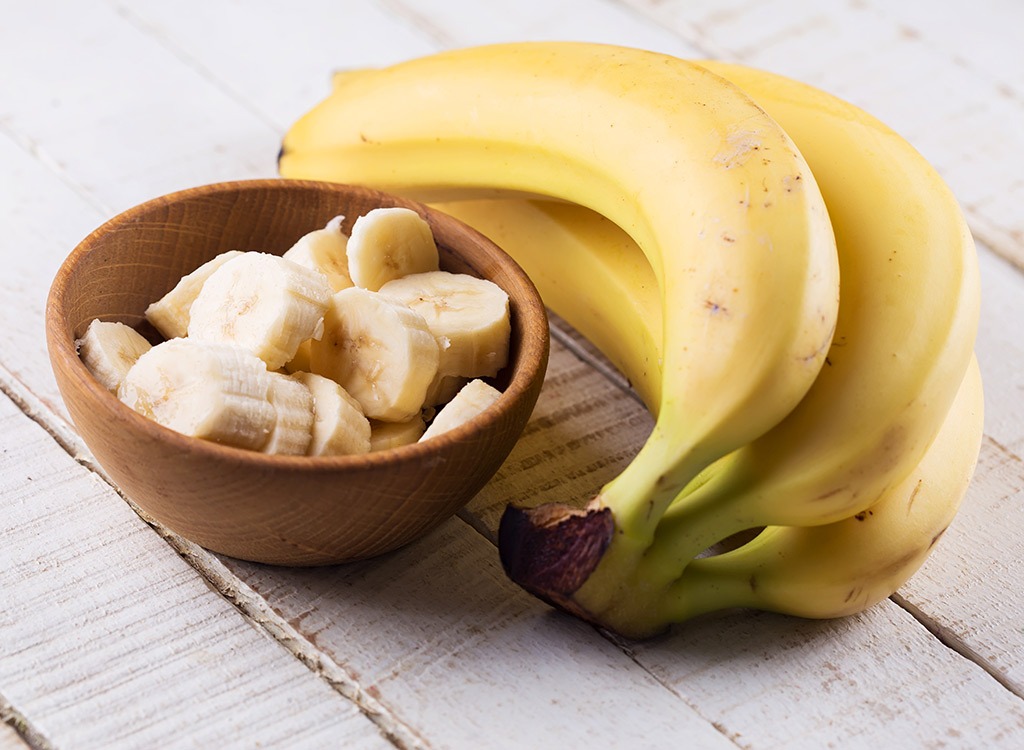 Thanks to its electrolyte and fiber content, bananas have long been a healthy favorite of trainers and nutritionists and is often the go-to pre-workout snack for many celebrity athletes. Olympic skier Lindsey Vonn tells Bon Apetit that she pairs her banana with a little almond butter, fueling her body with electrolytes, fiber, and healthy fats to prepare her body for tough workouts.
From shimmying in scantily clad costumes on Dancing With the Stars to her most recent spot on Fox Network's "Grease LIVE!", Julianne Hough relies on fresh, nutrient-rich foods to power her body and keep it camera-ready. In an interview with a food magazine, she shared that she loves to pair her egg white scrambles with grapefruit in the morning. Getting more grapefruit into your diet can help promote weight loss and may even counter the effects of a high-fat diet, according to a study from UC Berkeley.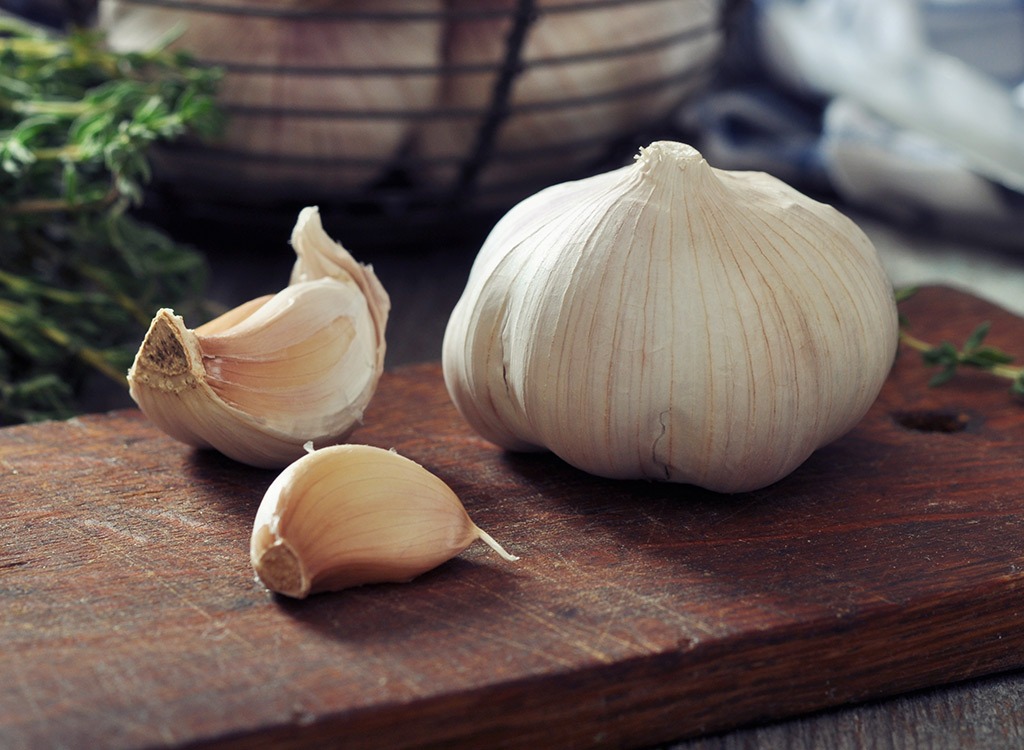 Saturday Night Live funny woman Cecily Strong can't seem to get enough garlic in her life, according to the interwebs. Garlic is a rich source of antioxidants, which can help boost immunity and keep you healthy throughout the cold and flu season. Bonus: Research out of the National Cancer Institute found that eating more garlic can help reduce your risk for developing certain cancers. Don't love garlic but want the antioxidant, immunity boost? Try a tangerine!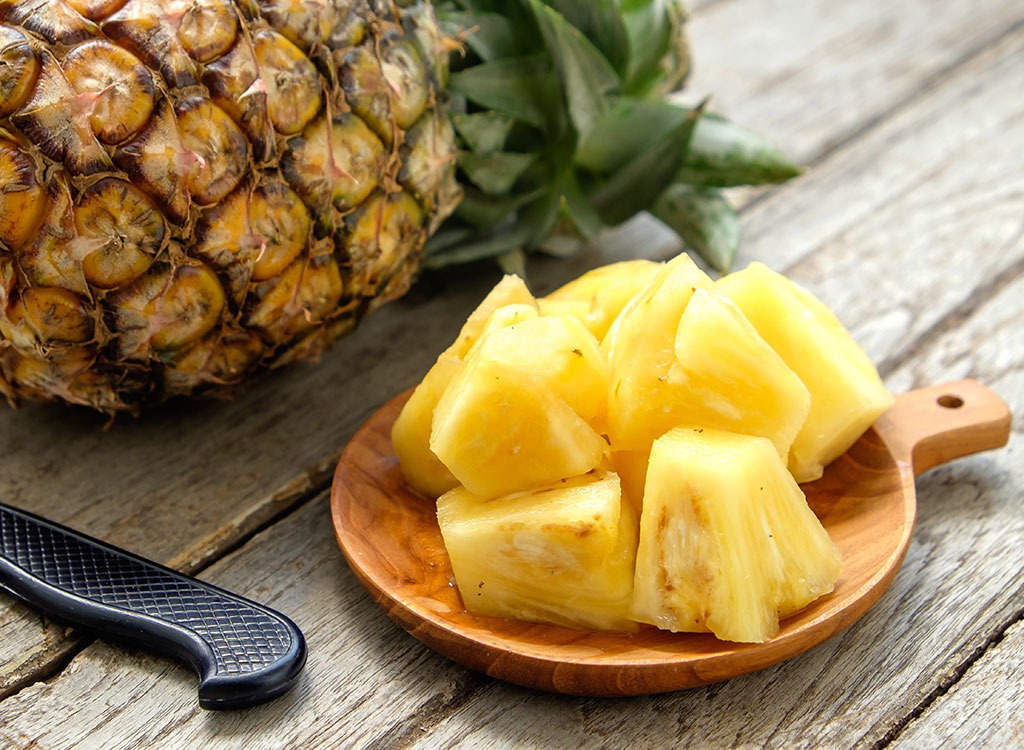 It's no wonder celebrities love to nosh on this sweet and tangy fruit; it's high in vitamin C, which can help strengthen your immune system, and is also a great source of dietary fiber, which can help keep you feeling full and ward off bad food cravings later. Anchorman co-star Christina Applegate reportedly said that she loves to make her own popsicles at home with a combination of pineapple, banana, and coconut milk for a healthier sweet treat.
If you ever flip through E! news on Sundays, you'll likely stumble upon Kourtney, Kim, and Khloe Kardashian chomping on salads in one of their flawlessly designed kitchens at some point or another. Khloe especially likes to fit her nutrient-rich, high-fiber leafy greens in at lunchtime, as seen on Keeping Up With the Kardashians on E!. Try one of these 20 Awesome Recipes for Mason Jar Salads to get your D.I.Y. leafy greens even at lunchtime.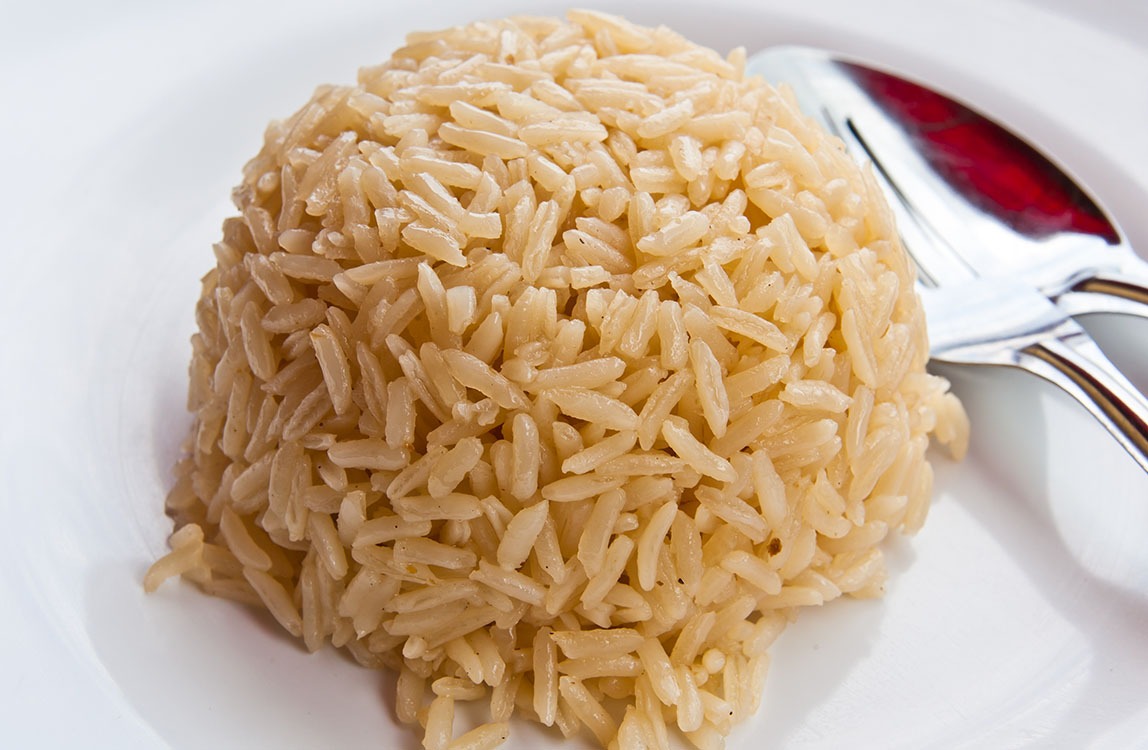 Brown rice is less refined as white rice, and as a result retains more nutrients. It's also what's referred to as a "slow-release" carbohydrate, which works to keep blood sugar levels steady and energy levels consistent. Tennis all-star Serena Williams likes to fuel up the night before a big match on healthy carbs like brown rice, the NY Times reports.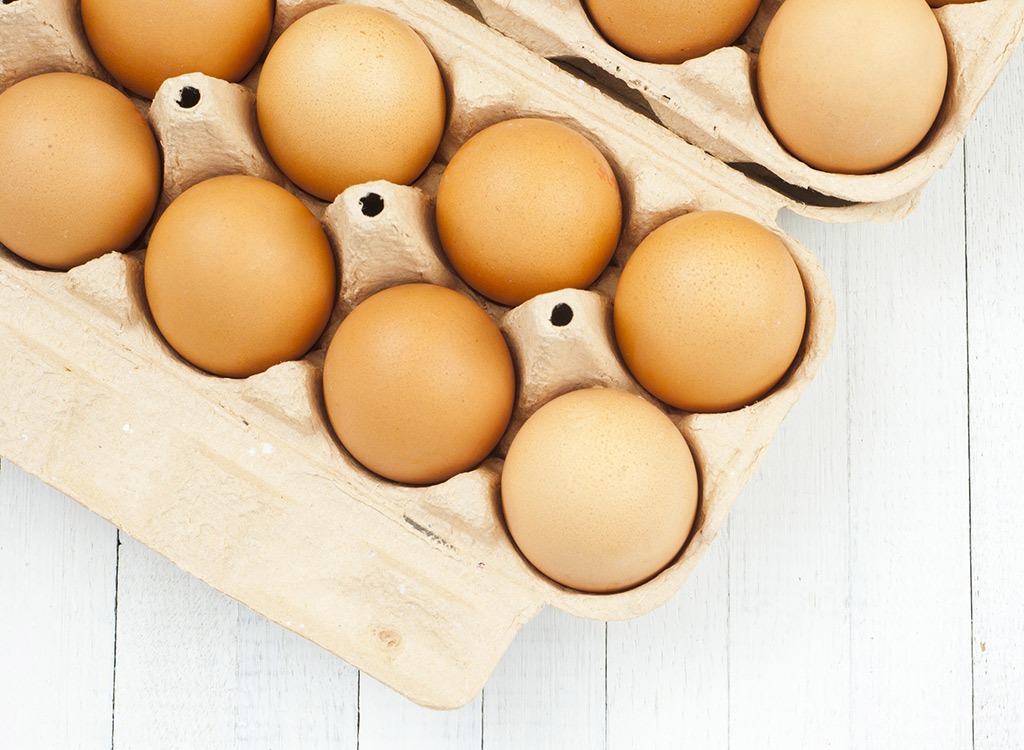 Though you shouldn't fear the yolk, egg white omelets seem to be a timeless trend among the trendiest celebrities. According to Fitday.com, everyone from Kelly Osbourne to mighty Shaquille O'Neal has made egg white scrambles paired with veggies or fresh squeezed OJ a Hollywood diet staple. Egg whites are high in protein and low in calories, making them a waist-friendly way to start your day. Or have eggs in the p.m. with these 10 Awesome Egg Dishes to Make for Dinner!
Outbound Image: landmarkmedia / Shutterstock.com