What to Buy and What to Skip at Whole Foods Bakery
Between their breads and sweet treats, here's what you should grab—and what to avoid—when shopping at Whole Foods.
Once you start shopping at Whole Foods, it's tough to switch back to anything else. This healthy, organic marketplace has everything from locally-sourced produce to a plethora of wines from all around the world. With its recent partnership with Amazon, Whole Foods has gradually become more accessible, attracting a whole new subset of shoppers. And though it likely isn't the most nutritious section for your meal plan, nearly all Whole Foods have an on-site bakery.
From fresh-out-of-the-oven breads to delicious cakes, there are plenty of good treats to grab—and, sadly, some to avoid. Here, we scoured through Yelp reviews to find the highest-rated bakery items, and those you should likely skip on your next trip.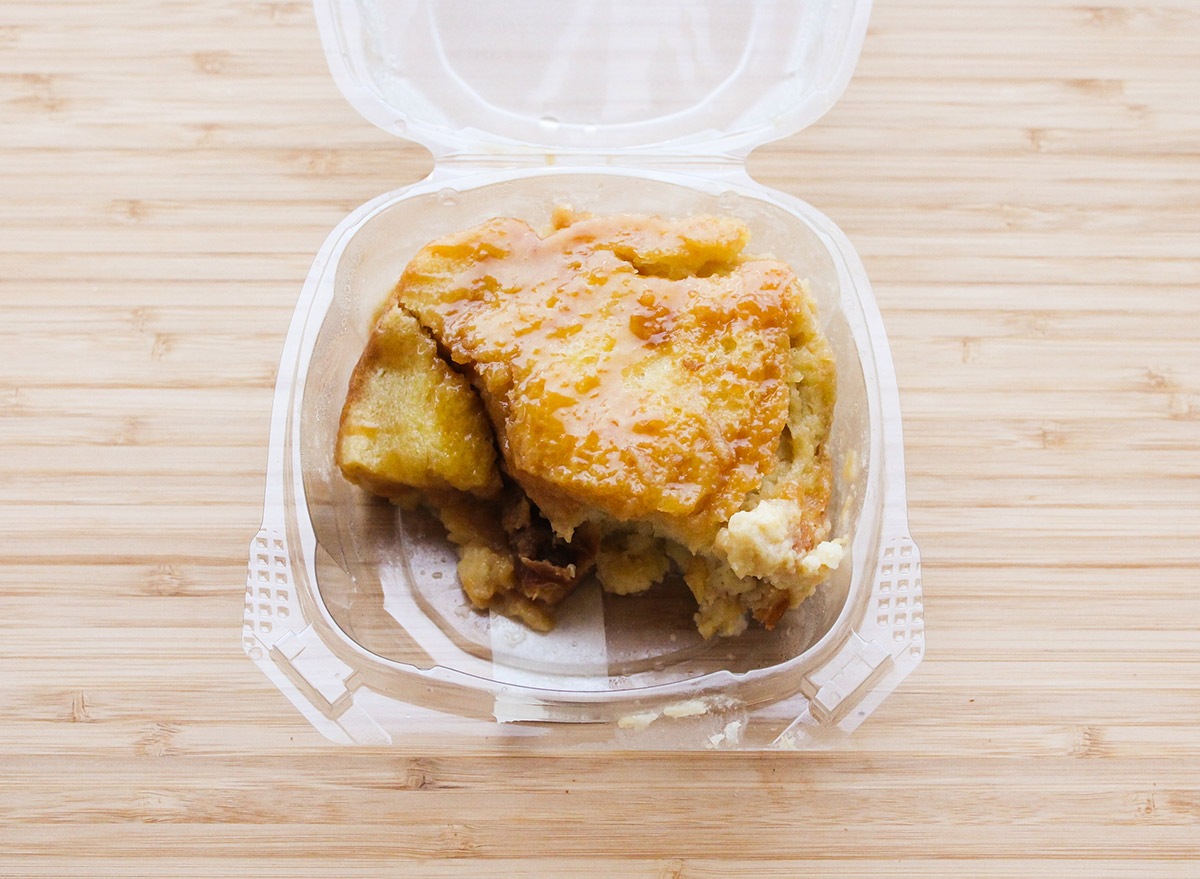 If you're familiar with the typical layout of a Whole Foods Market, you know most offer an expansive cold and hot bar full of ready-to-nom foods. In many stores, you'll see a few dessert options, all created daily by the bakery. One of the top-rated selections is bread pudding, which comes with impressive reviews. One fan based in New York City even called it "the best bread pudding I've had anywhere" and went on to say it was addicting—and dangerous.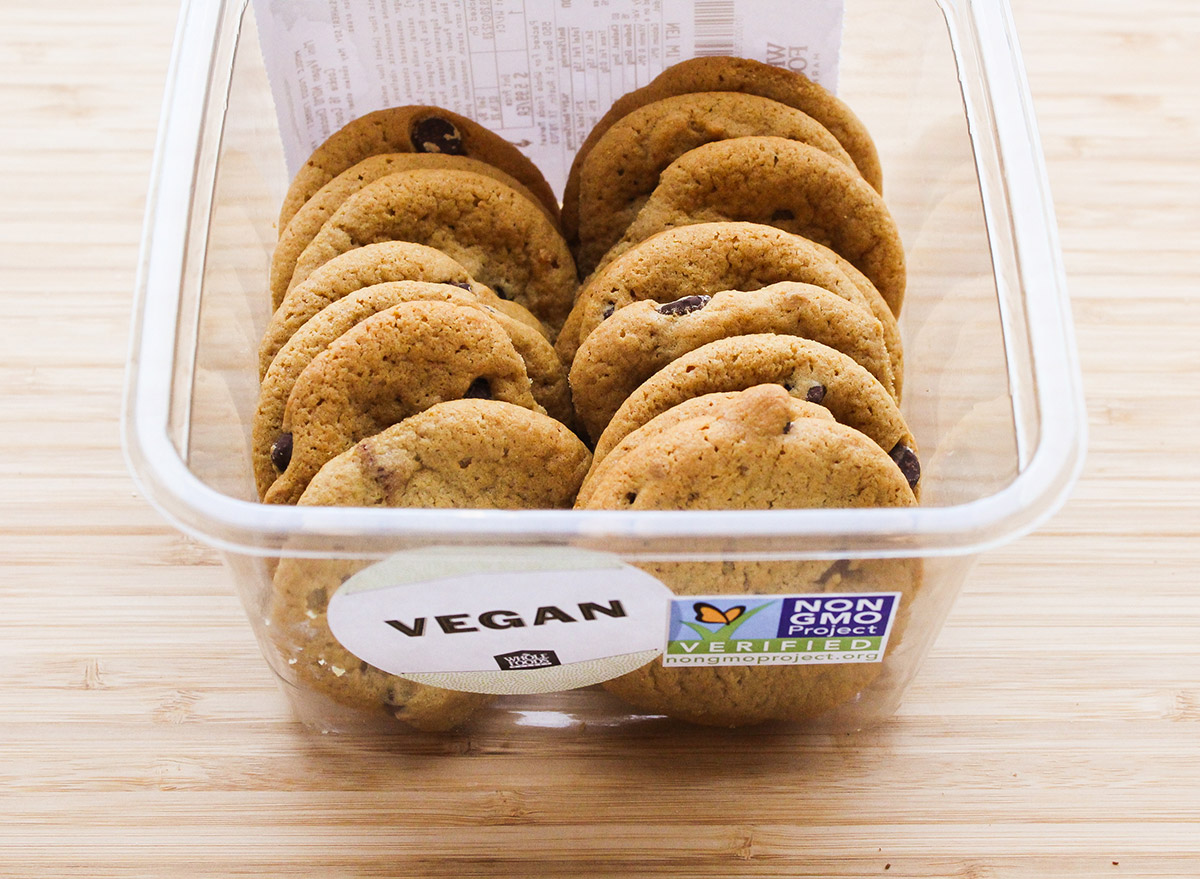 This might come as a surprise but one of the least-loved parts of the Whole Foods bakery's menu is the vegan baked goods section. For a destination that prides itself on promoting a healthy, plentiful array that caters to various lifestyles and eating habits, missing this part of the population feels like a miss. One San Francisco reviewer shared the lack of selection alone is enough to make them shop elsewhere. Another Florida-based shopper had high hopes for their vegan cookies and cream cake, and left disappointed: "It looked really delicious and it had great flavor but, unfortunately, it was super dry. Maybe it was dry because it was sliced and exposed to the air? Maybe a whole cake would be [more moist]?" she wrote.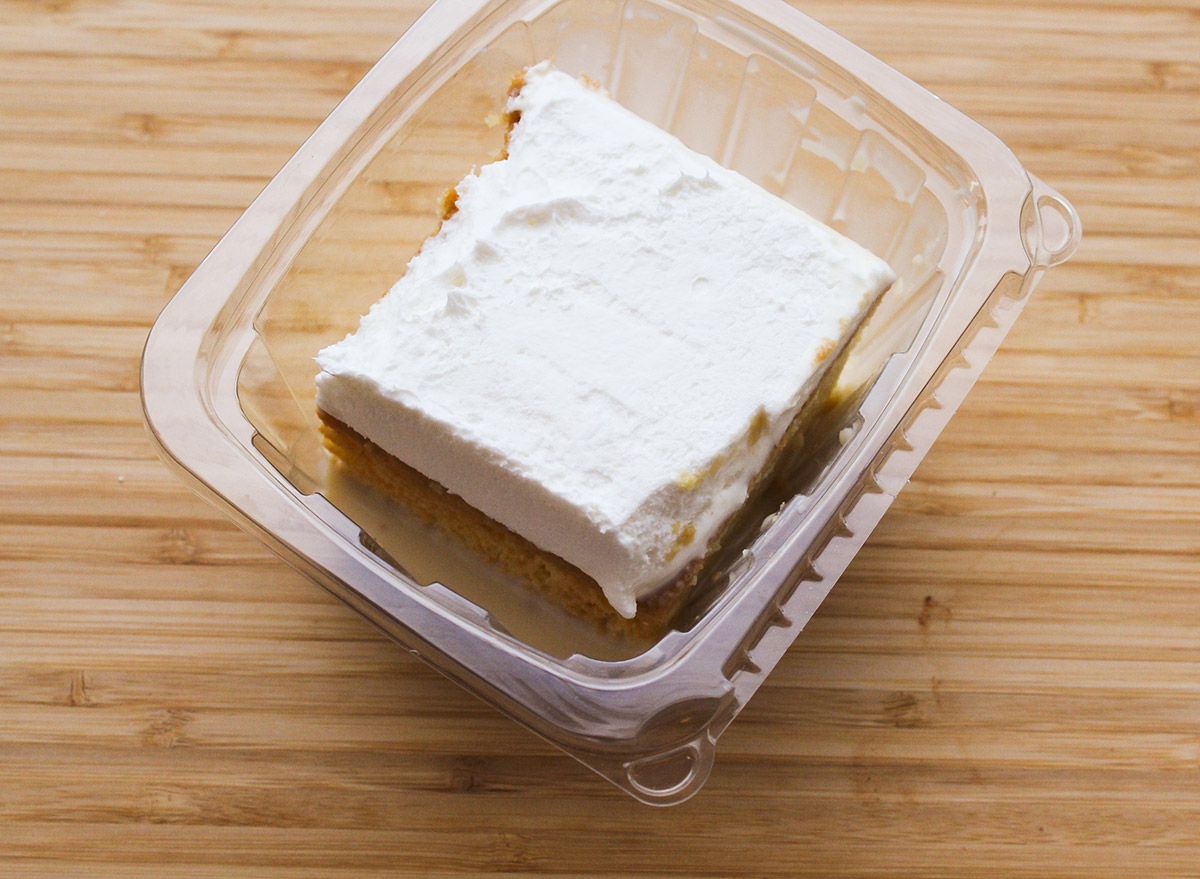 As an iconic staple of many Mexican households, tres leches cake is just what it sounds like—a sponge cake that's smothered with three types of milk: evaporated milk, condensed milk, and heavy cream. One New York-based Whole Foods shopper raved about the store's recipe for this traditional dessert. Often served at the hot bar and made by the bakers behind the counter, she shared it was hard to resist and always reliably delicious.
Ideal for breakfast, sometimes for dinner—and ahem, whenever you have a hangover—bagels have a place in everyone's diet. But if you're trying to cut back on carbs and you only indulge in bagels occasionally, you want them to be everything you hoped for. That's why Whole Foods might not be the best bet, especially if you ask some reviewers. A New York-based shopper shared they were "not up to snuff" and they believed Whole Foods should (and could!) offer better quality and selection. Another Fairfax-based reviewer shared while their home store once offered bagels straight from the mecca of New York, now they create them in house. And those? Welp, they agree they're not so stellar.6254a4d1642c605c54bf1cab17d50f1e
You don't have to be Italian, or even have a pasta dinner to enjoy a slice of tiramisu. For many, this melt-in-your-mouth cake is ideal for a birthday celebration or any occasion that calls for sweets. If you are in a pinch and need a quick fix, two separate New York-based reviewers rave about Whole Food Bakery's creation. One shared it's the only item they buy, and they appreciated the fact it was available by slice vs. the whole cake. Another loved the balance of ingredients, saying, "It's the best tiramisu I've had in a long time: no more huge load of whipped cream and real coffee taste."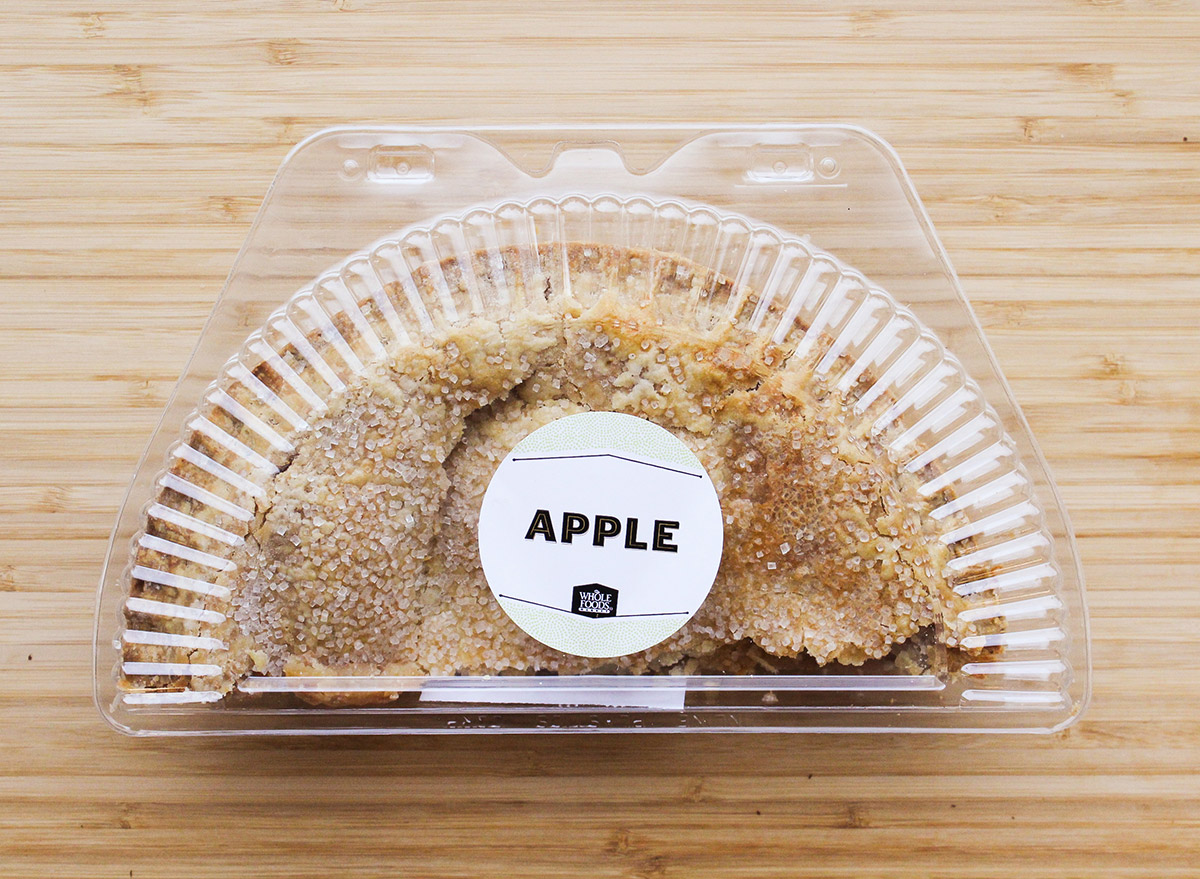 In a rush to a dinner party and you were tasked with bringing pie? Think again before you make a quick run to Whole Foods, since their pie is among the poorest rated bakery goods. In fact, one former employee who worked at Whole Foods for 35 years shared in a Reddit thread that it is in the customer's best interest to go anywhere other than this supermarket. They noted it's not only pricier than other stores—at least $7 per pie and often, more—but they don't have that homemade taste that so many go after. Another reviewer for D Magazine echoed these thoughts, describing their Whole Foods apple pie experience as "overpriced with a forgettable crust and overly-sweet filling."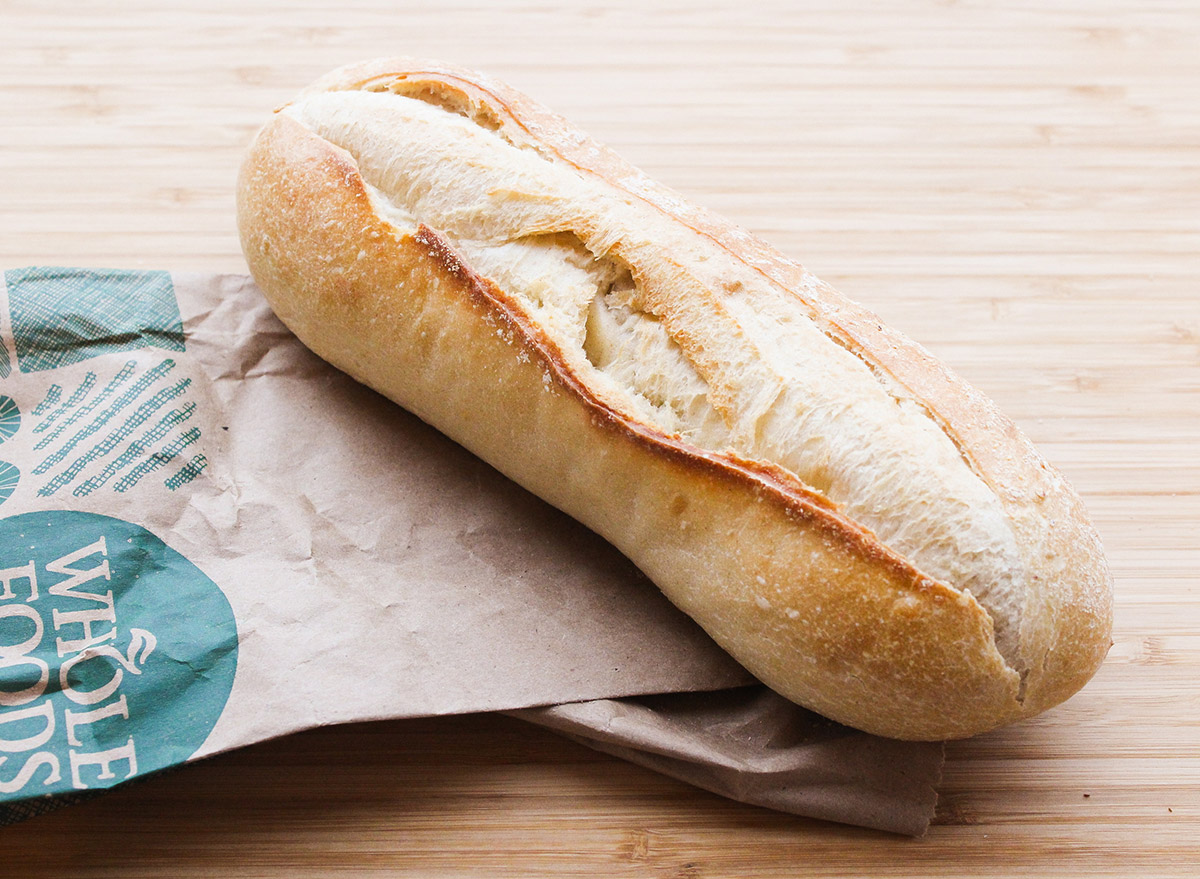 Some folks are snobby about their bread selections—especially if they grew up in a community or culture that always bought freshly-baked loaves, rather than store-bought slices. For one YouTuber, the Whole Foods baguette went above-and-beyond their expectations, serving up great quality that was equal parts crunchy and soft. One Virginia-based Yelper raved about the half-size option that comes in under $2 in most regions. "The basket is often replenished throughout the day, so don't be surprised when yours is still warm! These are serviceable if you plan on dipping in oil, soup, or roasting on the stove," they said.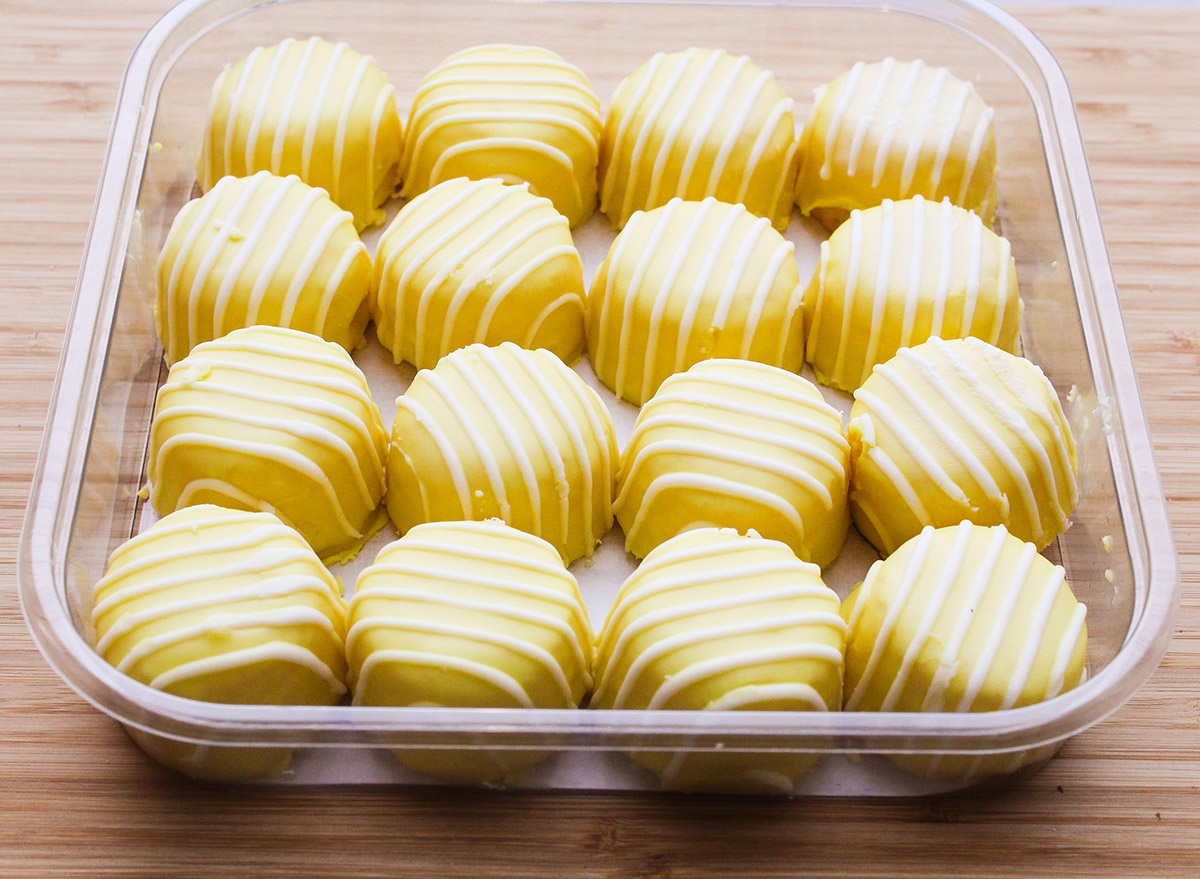 In the mood for a lemon treat? Instead of buying the lemon nonna cookies (which one North Carolina-based reviewer commented on how they're mostly stale no matter how many times they stop by), you should indulge on these mini lemon cakes. It is a superior fruity dessert option and will satisfy your sweet craving compared to those stale lemon nonna cookies.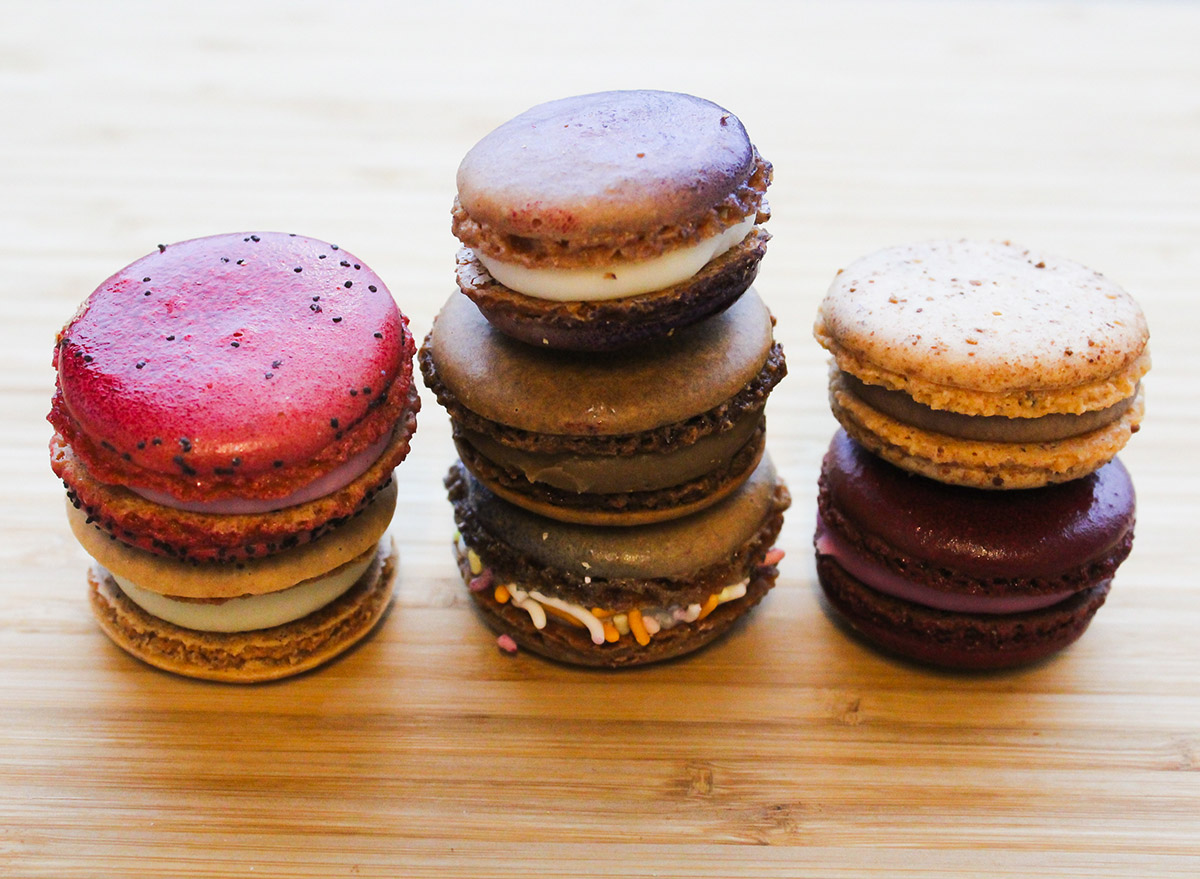 You don't need to hop a redeye to Paris to enjoy the splendor that is a French macaroon. Nope, according to a Wisconsin reviewer, the Whole Foods Bakery macaroon bar is among the best selections they've ever experienced. With dozens of options, all baked up fresh daily, you can experience that gooey-chewy goodness, an ocean away from its birthplace. In fact, a blogger whose sole purpose is to review macaroons (yep, you read that right), said the Whole Foods option is a must for your weekly shopping list.