Whole30 Mini Chocolate Cakes
These gluten- and dairy-free mini cakes have fruit as the only sweetener.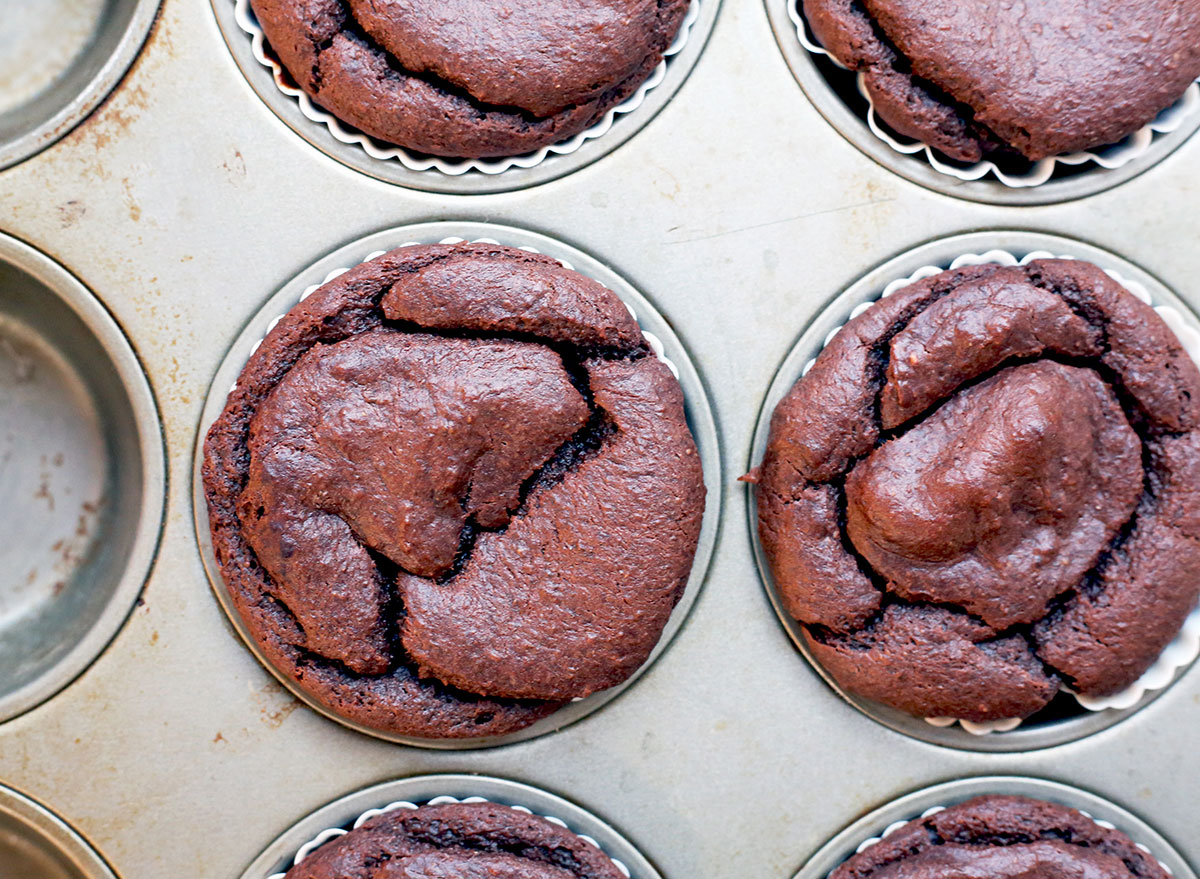 Can chocolate cake ever truly be a healthy dessert? Yes, it can, if it has no gluten, dairy, or refined sugar. Not only is this recipe delicious, but it's also one that every baker should have in their arsenal. These dense and chocolatey mini cakes are easy to whip up, and they have a light yet rich crumb with a puffed, crackly top that looks like a soufflé. Make sure to use creamy rather than crunchy almond butter to get the smoothest texture in your cake batter.
The sweetness in these cakes comes entirely from fruit and the addition of date syrup, which makes them approved for clean eating diets like paleo or Whole30.
Makes 12 mini cakes
Ingredients
2 apples
2 ripe bananas
1/2 cup date syrup
4 eggs
2 cups creamy almond butter
2/3 cup raw cocoa powder
2 tsp baking soda
1/2 tsp espresso powder
1/2 tsp salt
How to Make It
Preheat the oven to 375ºF. Line a 12-cup muffin pan with paper liners.
Peel, core, and chop the apple into large chunks. Add it to the blender along with other ingredients and blend on high speed until smooth.
Divide the batter evenly among the prepared muffin wells and bake for 15 to 20 minutes. Once the tops are set and not jiggly, remove the pan from the oven and let cool.