The Worst Day of the Week to Eat at a Chain Restaurant
It's better to stay in and just cook for yourself.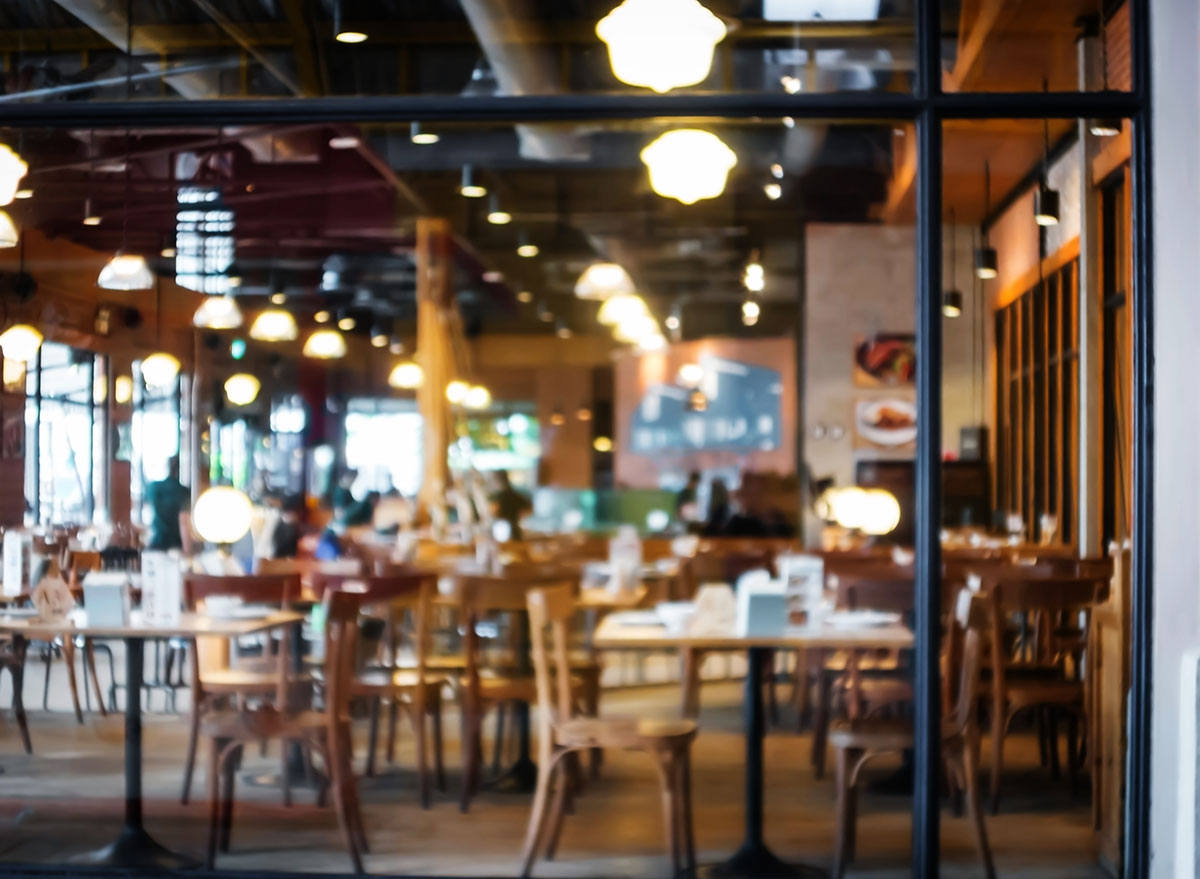 When you have a hankering for Olive Garden breadsticks or just can't wait to enjoy some appetizers while you sip on drinks during happy hour at Applebee's, it can be hard to wait in a long line to satisfy those cravings. Even worse, the day you choose to eat at a restaurant can even impact how much money you pay and how fresh your meal will be.
Yes, there really is a bad day to dine out! (If you happen to stay in and cook a meal for yourself, be sure you're trying out the 21 Best Healthy Cooking Hacks of All Time.)
Weekends are typically the busiest time for restaurants, which might make you think Saturday or Sunday is the worst day to dine out. But as it turns out, because weekends are so busy, many restaurants keep an all-star team ready to handle the rush. Also, restaurants often get deliveries of fresh products on Thursdays and/or Fridays in preparation for a busy weekend.6254a4d1642c605c54bf1cab17d50f1e
As such, your food will likely be better prepared and fresher if you dine on the weekend, although you might have to wait a bit longer to be seated and you'll likely miss out on savings like happy hour and lunch specials, as these are often weekday promotions to lure in more business. Looking for more helpful tips? Your ultimate restaurant and supermarket survival guide is here!
With that in mind, which day of the week should you always steer clear of chain restaurants?
Mondays, a dreaded day for many people, is actually the worst day of the week to eat at a chain restaurant. The first food delivery of the week for many restaurants is actually Tuesday, so you'll be eating food that isn't as fresh as you may hope. You might still find a long wait, too, as people opt to dine out after a long day right after the weekend.
One restaurant employee explained on Quora about the best day to order fish, "I would still avoid fish in many restaurants on a Monday because, it's generally when the 'B' team is on. Again from a personal perspective, my restaurants will average 500 a day Friday to Sunday, so we have the top guys in the kitchen. Monday is a 180 cover day."
If nothing else, even the vibe can be off for diners and staff on a Monday. According to Shoes for Crews Europe, a slip-resistant shoe brand for restaurant workers, "Most studies and reports from other restaurant owners say that the slowest restaurant days are Mondays and Tuesdays. The social suggestion is, then, that most people are feeling too tired and are suffering from post-weekend blues to consider going out to eat on Monday and Tuesday nights."
So if you can stick it out another day, skip dining out on Monday to ensure a fresher meal. And in case you want to know which day is actually the best to dine out, we uncovered that for you, too.
Paige Bennett
Paige is a Los Angeles-based editor and freelance writer. In addition to writing for Eat This, Not That!, she works as the content editor for Inhabitat.
Read more about Paige