13 Amazing Tricks for Saving Money at the Grocery Store, According to Employees
Keep these tips in mind next time you swing by the store!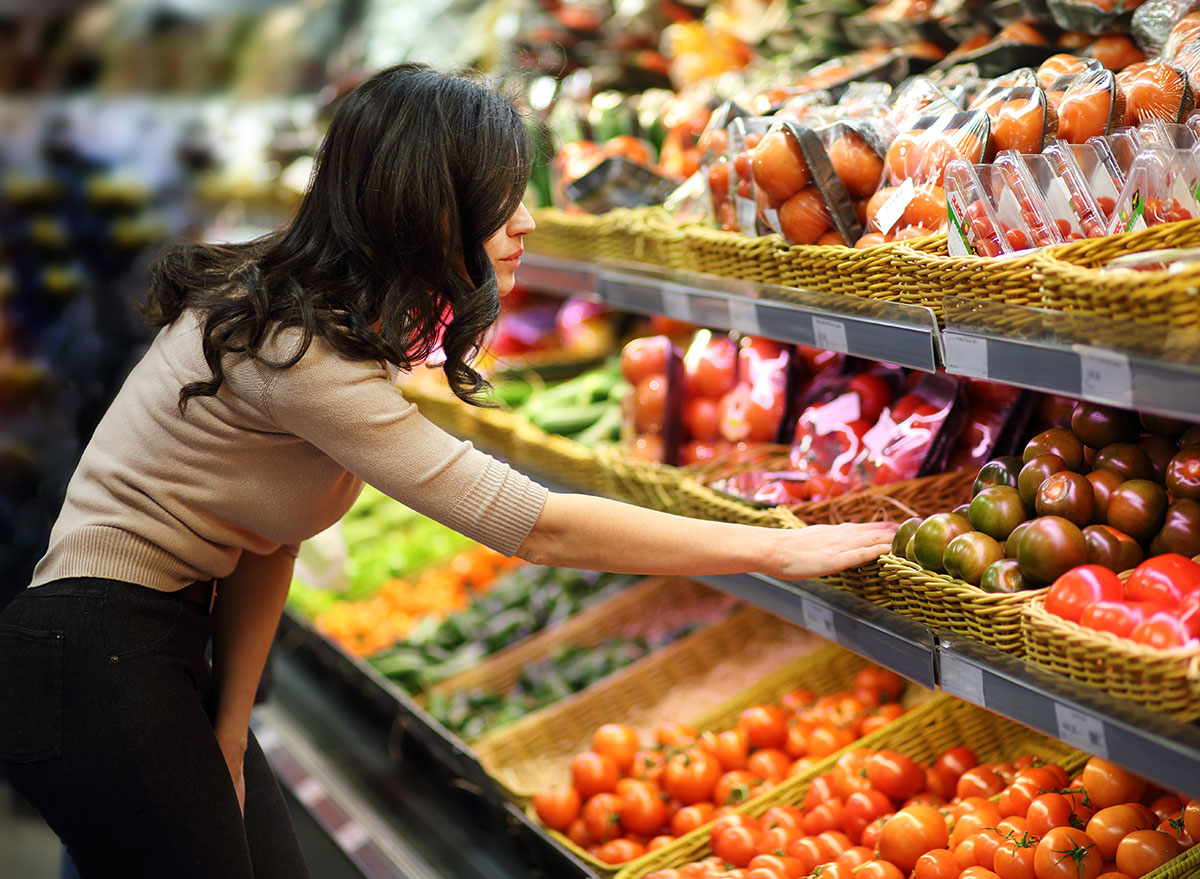 Prepare to pick your jaw off the ground: Most Americans spend 10% of their income on groceries. Talk about a budget buster! Though feeding ourselves (and our families) is a necessary expense, there's no harm in looking for strategic ways to save money when you fill up your cart. One way to tap into genius ideas is to go straight to the source. Here are amazing (and effective) tricks for cutting back and saving money at the grocery store, according to employees who know all the insider secrets.
And for more, check out these 15 Classic American Desserts That Deserve a Comeback.
Look at the price per unit.
Though you may need a magnifying glass or get up-close-and-personal with the shelf, scour the sales tag for the price per unit. How come? Luis Corvera, a senior assistant manager at Smart & Final store 431 in Salina, California, says it can help you better understand its value. Sometimes, the cheapest price isn't the best deal. Take, for instance, you're looking to buy frozen blueberries. One company charges $5 for ten ounces, so that's 50 cents per ounce. Another company costs $4 but has six ounces, which comes out to 65 cents per ounce. This simple math equation can end up putting much more cash in your pocket!
For more grocery store tips, be sure to sign up for our newsletter.
Buy baked goods frozen.
If you're not super-picky about your late-night sugar fix, you may want to take a detour from the bakery to the frozen food section. As one Reddit user and former Costco employee shared, frozen cookies, bread, bagels, and other goods are significantly cheaper than fresh varieties by the same company. As they put it, a 24-box of fresh cookies is $7.99, while a box of 180 is $34.99. (Note that these are Canadian dollars, not USD, and you won't find the Costco bakery's frozen cookies in U.S. warehouses.)
Taste it before you decide to buy it.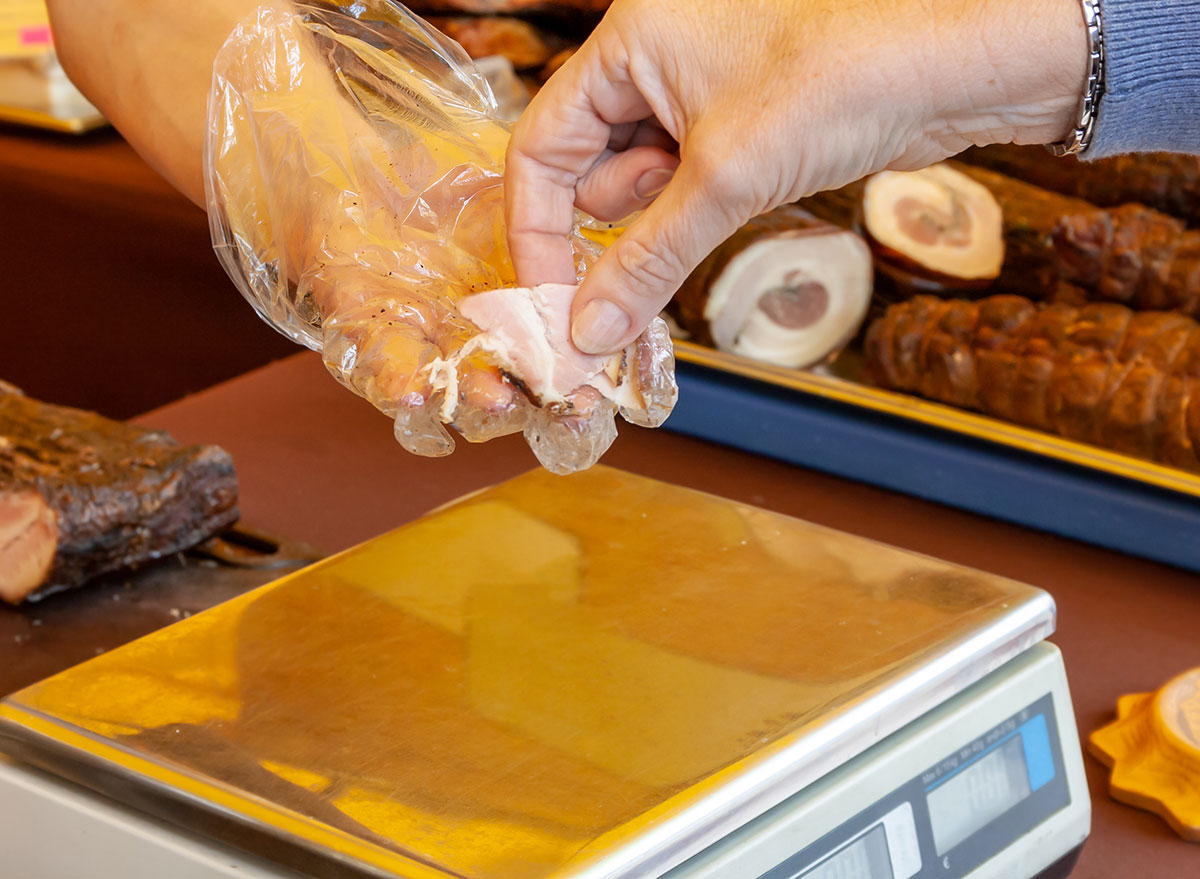 Have you ever browsed Trader Joe's aisles and found something intriguing, but you didn't want to buy it, just in case you didn't like it? What if we told you that you could try it—simply by asking? As the marketing director for Trader Joe's shared on their 'Inside TJs' podcast, the majority of stores will honor your request at the sample station, so you don't have to waste food—or cash.
No matter where you shop, consider asking the deli, bakery, or prepared-food sections if they have any open containers of products you're interested in buying. Chances are high that if they have them, they'll give you a nibble. (Just know that you may not be able to sample food during the pandemic.)
Don't be tempted by a sale.
Jeff Campbell was a Whole Foods Market leader for more than two decades, working nine stores in four states, so it's safe to say he knows his way around the deals. Though it may seem a bit counterproductive, he says it's smarter to stick to your grocery shopping list than to be enticed by sale stickers. How come? Grocery stores often bring attention to the products that aren't selling. This makes sense because they don't want to lose out on their investment. Sometimes, this works in your favor; you could discover a new item you love. But more often than not, it just collects dust (or mold) in your kitchen.
Pay attention to sales on frequently-bought items.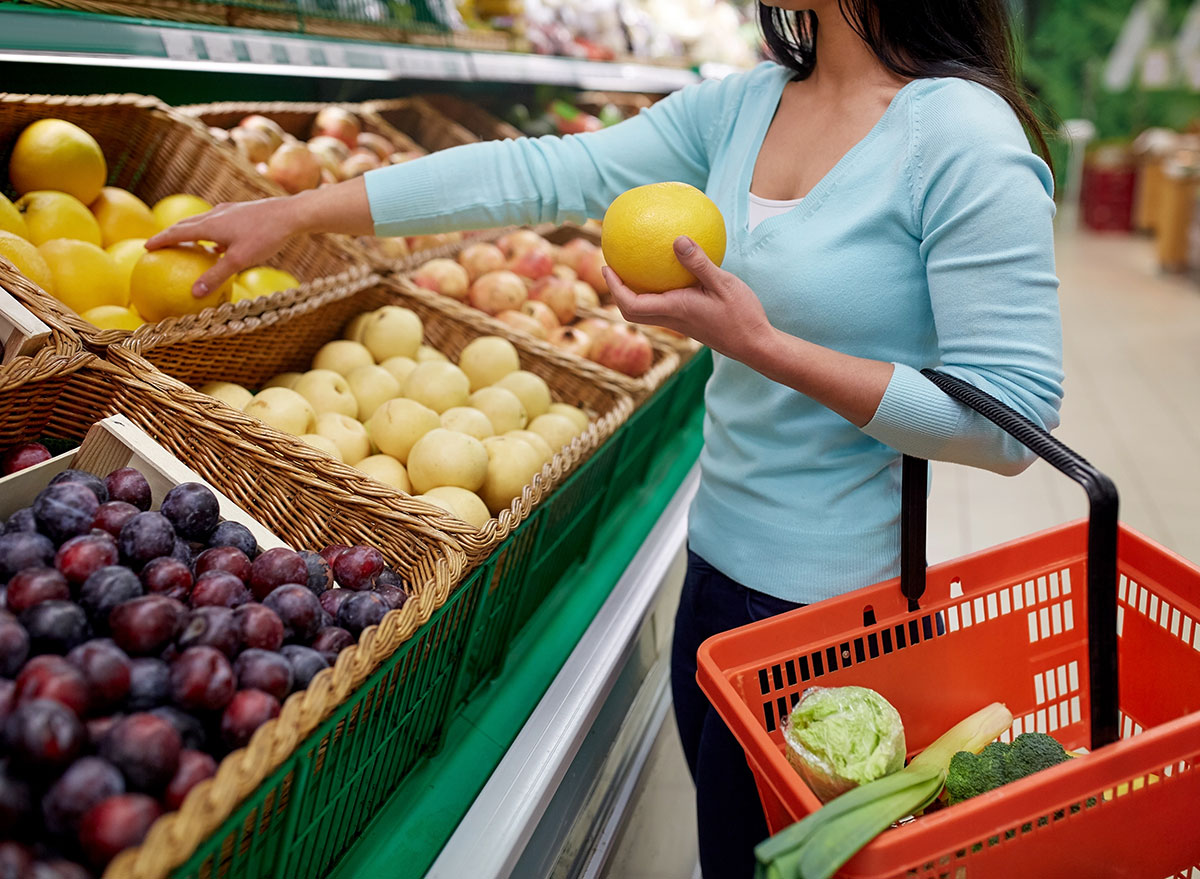 Most of the time, shoppers assume that once they buy an item at a grocery store and take it home, it's a done deal. Surprisingly, for many stores, this isn't true. In fact, a former manager at Costco shared in a Reddit thread that if a product goes on sale less than 30 days after you've already bought it, they'll give you the difference—no questions asked.
Shop the store brand.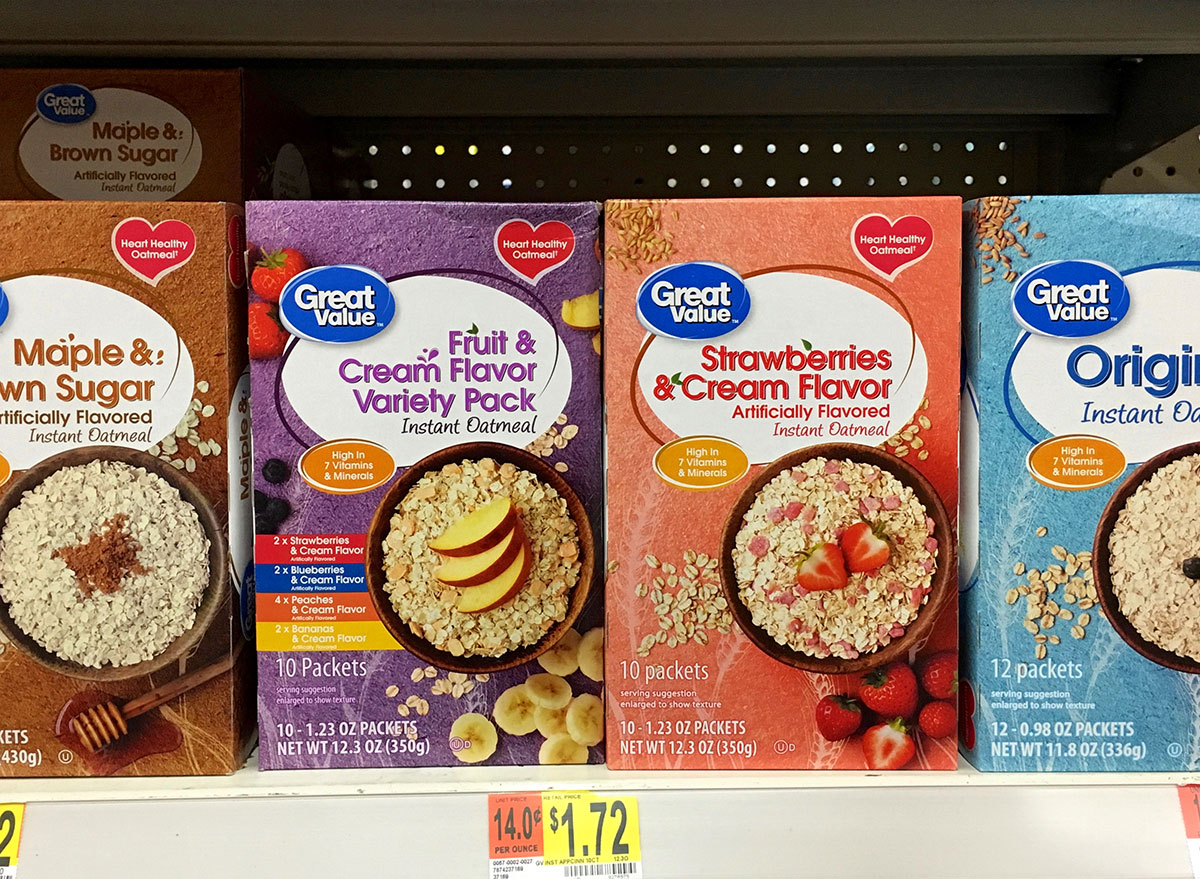 Though everyone has some brands they like more than others, for basic necessities that you don't hold a strong opinion about, Corvera says to shop the private label. Whether it's Whole Foods, Trader Joe's, Walmart, Target, Smart & Final, or any grocery store, it's almost always cheaper, and likely, your tastebuds can't tell the difference.
If you don't like it, return it.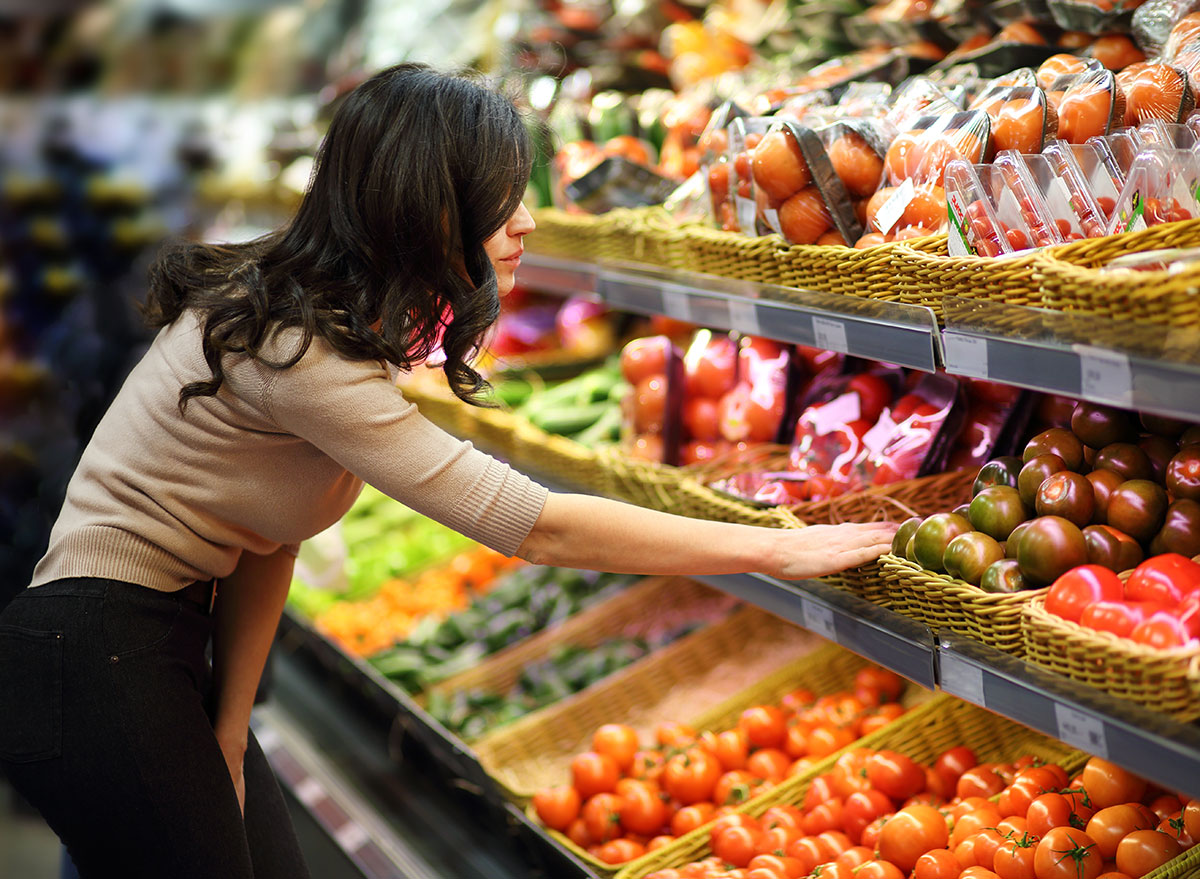 Sometimes, you impulsively buy a snack when you're suffering from hanger, only to get home and well, dislike it. It happens, but it doesn't mean you have to bear the financial consequences. A spokesperson for Trader Joe's told The New York Times that if a customer isn't thrilled with a product, they can always return it and receive their full money back. And yep, that's true even if it's an open bag. Many grocery stores have similar policies, so make sure to Google before you whip out the credit card.
Figure out the sales day for your local store.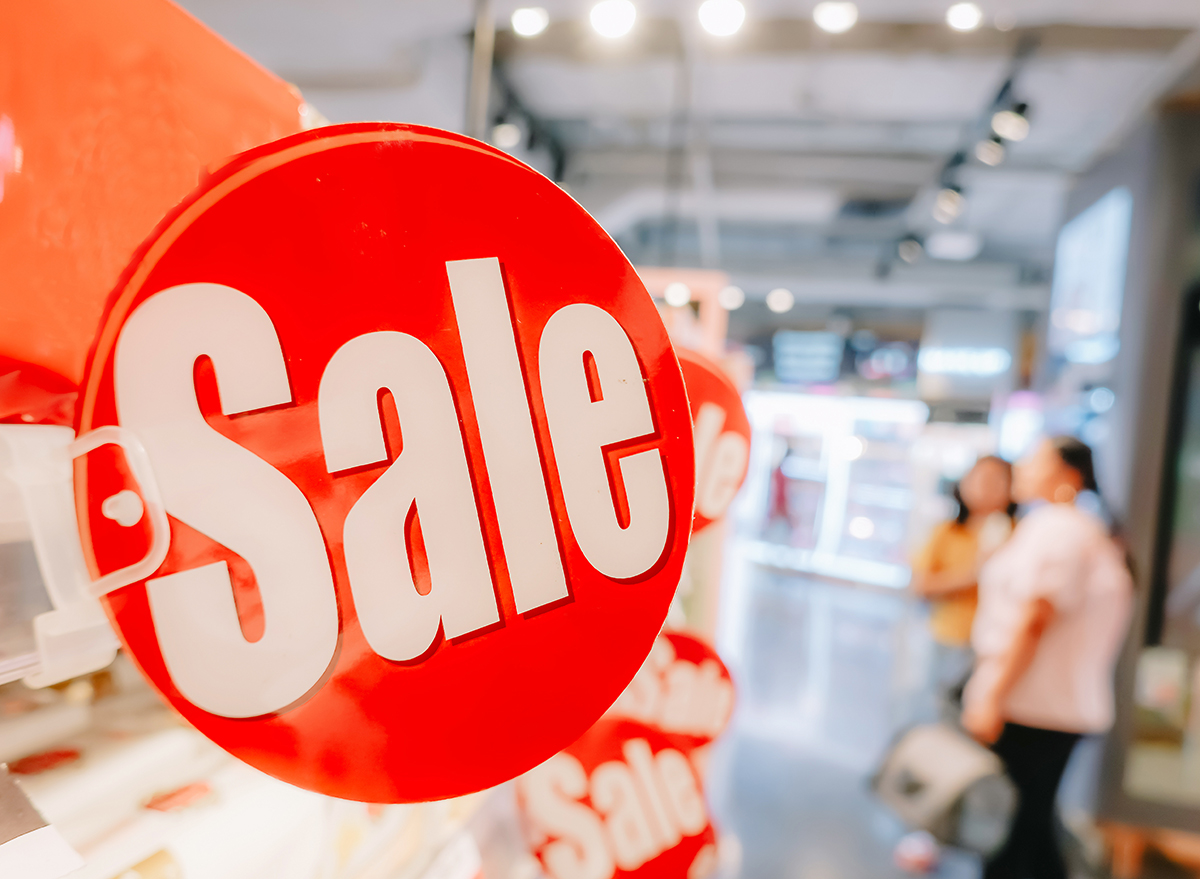 The next time you venture into your local grocery store, ask them what day of the week their sales begin and end. For Whole Foods, Campbell shared it was Wednesdays. And on Fridays, the 'One-Day' sale begins for everything that didn't make it into a cart the past two days. Every store will be different, so once you figure out yours, you can time your weekly run to when you will save the most.
Pay attention to your cashier.
To put it lightly, Campbell says the POS, or point of sale systems, are complicated. Not only are they directed from the corporate level, but many stores will also have local tech support to manage malfunctions. Then, of course, you have the biggest risk: cashiers. It's safe to say that sometimes, mistakes will happen. Though you should be kind if it does, Campbell recommends paying attention to every price as it's rung up. (And yes, that means looking up from your iPhone or taking your Airpods out!)
Buy a case.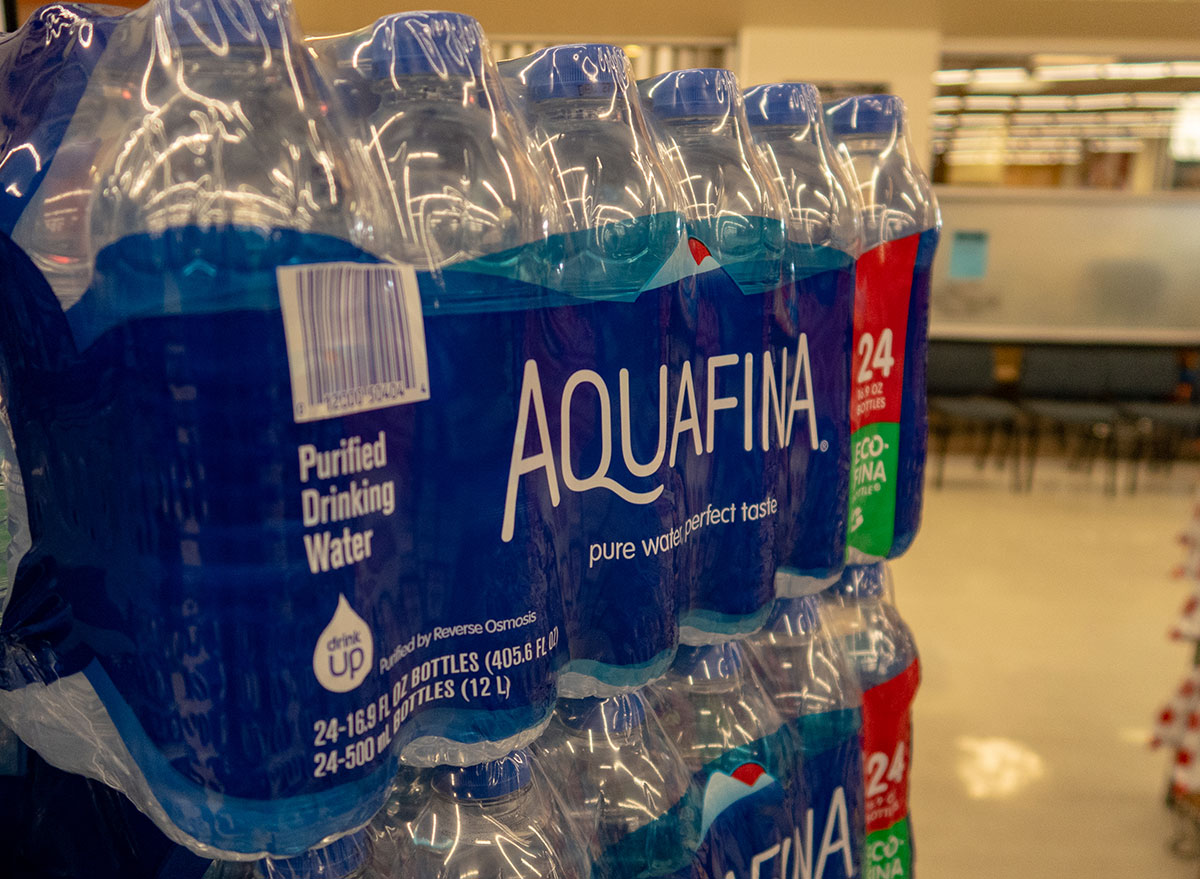 Though it does vary by location, a former Whole Foods employee said sometimes, you can get a deal by buying bulk, even if you aren't at a bulk store. Say you enjoy a few sparkling waters every day as a break from plain H20. Instead of getting the 12-pack, splurge and take home the whole case; you know you'll drink them, and they don't expire. You could end up saving up to 10%!6254a4d1642c605c54bf1cab17d50f1e
Understand the coupon policy.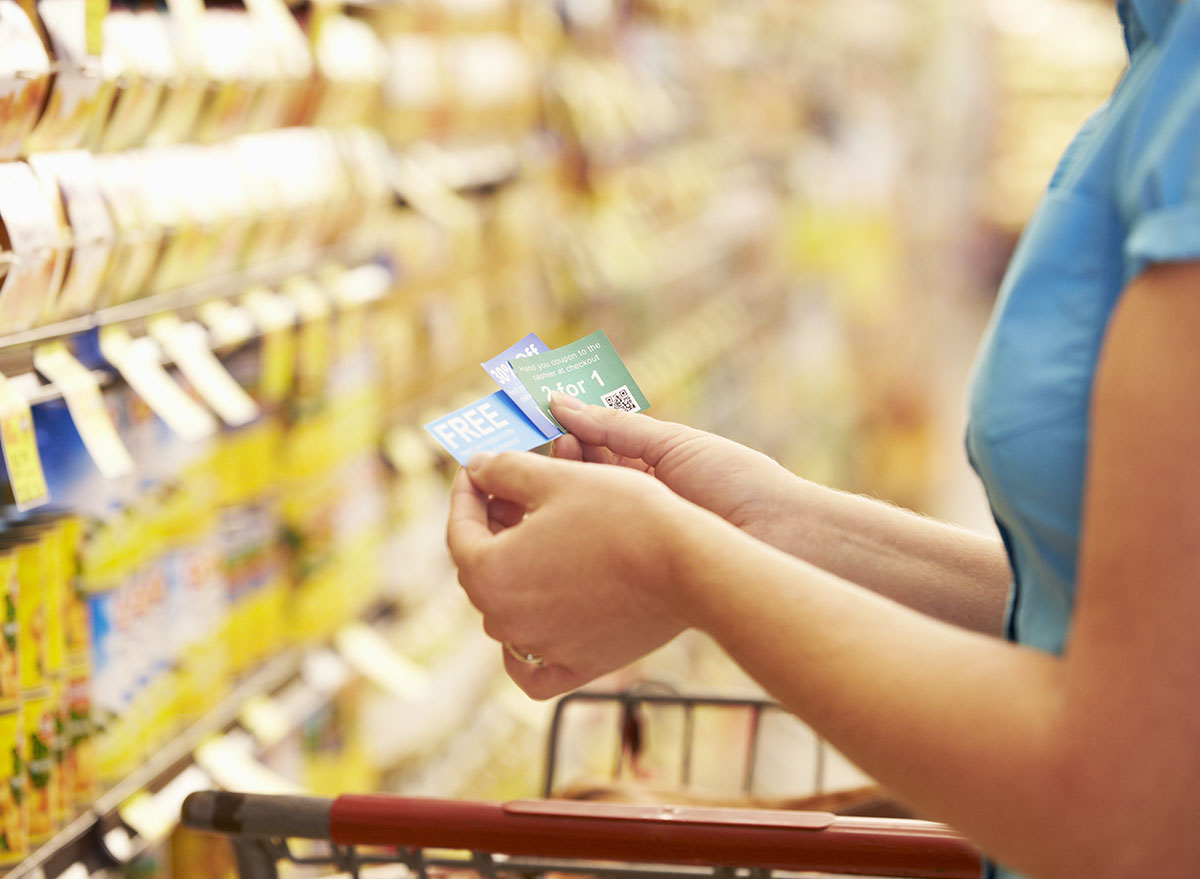 Many grocery stores will accept coupons, but they do have a limit to how many you can apply to the same food. Sometimes you can add a coupon to a sales price, and other times, you can do what Campbell calls "coupon stacking," where you use both a store coupon and a manufacturer coupon. Check with the closest grocery store in your zip code to better understand their policies.
Shop for meat on Tuesdays.
Discounted meat doesn't mean it's a lesser quality, but rather, that it has a shorter shelf life and needs to be consumed ASAP. Campbell says the majority of high-traffic grocery stores will discount their meat once the weekend has passed. They know it'll be less busy on Mondays and Tuesdays, making the start of the week a smarter time to find delicious protein but pay less for it.
Make your trip early in the day.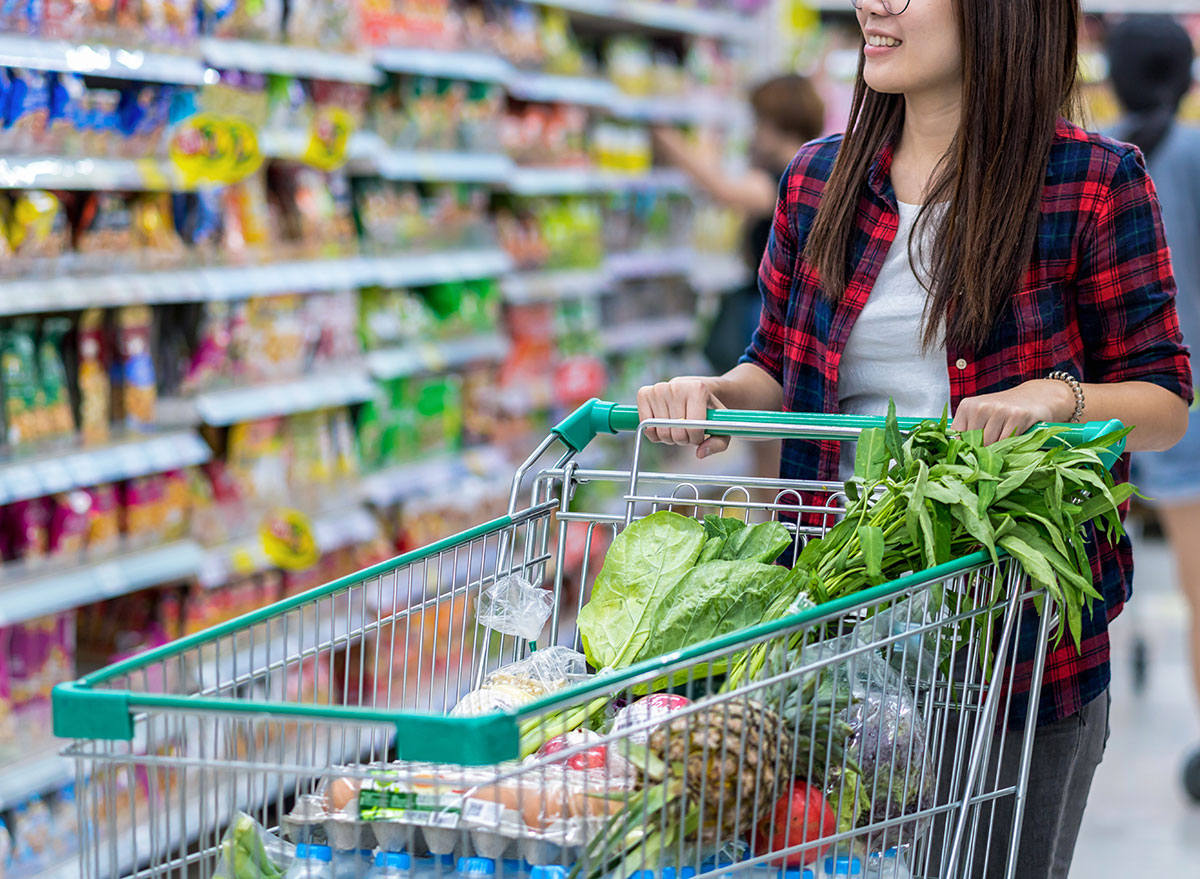 One of the tricks to best understand how to cut back on your spending is to think of the day-in-the-life of an employee. Because there are fewer people in first-thing in the morning, that's when they will do their rounds of discounting, going through inventory, and determining what is about to expire. If you happen to be around in the first few hours of opening, you'll be among the first to score the deal.