The Worst Holiday Foods Ever Created
Yep, there's reindeer poop candy out there.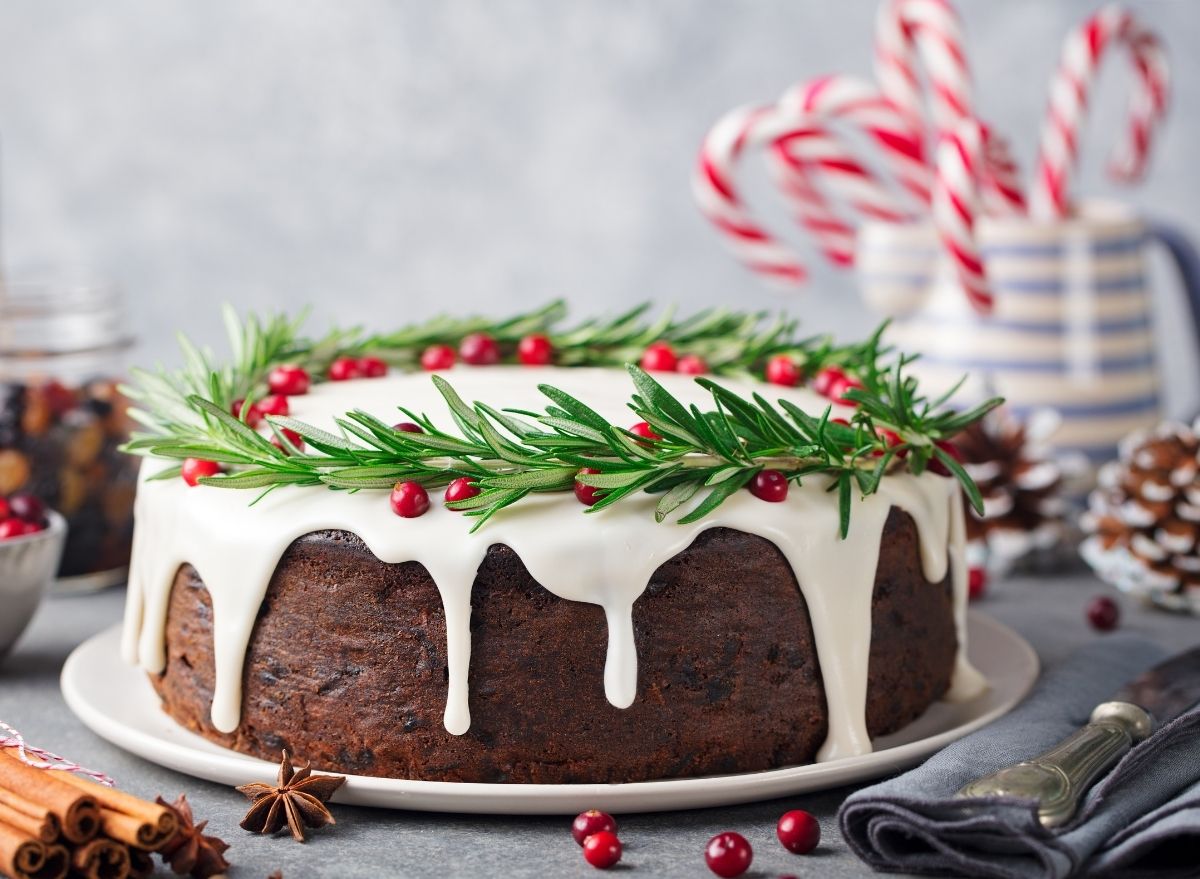 From eggnog to candy canes to fruitcakes, there are a whole lot of treats that make cameo appearances in the grocery store aisles and on restaurant menus in the month or so leading up to Christmas. While these foods may be once-a-year splurges, many of December's most decadent treats are loaded with sugar. Other holiday treats, like a flavor-free candy cane, fall squarely into the bizarre and unappetizing category.
Here, we've rounded up the worst holiday foods ever created, whether because they're detrimental to your health or because they're just plain gross.
And for more, don't miss these 15 Classic American Desserts That Deserve a Comeback.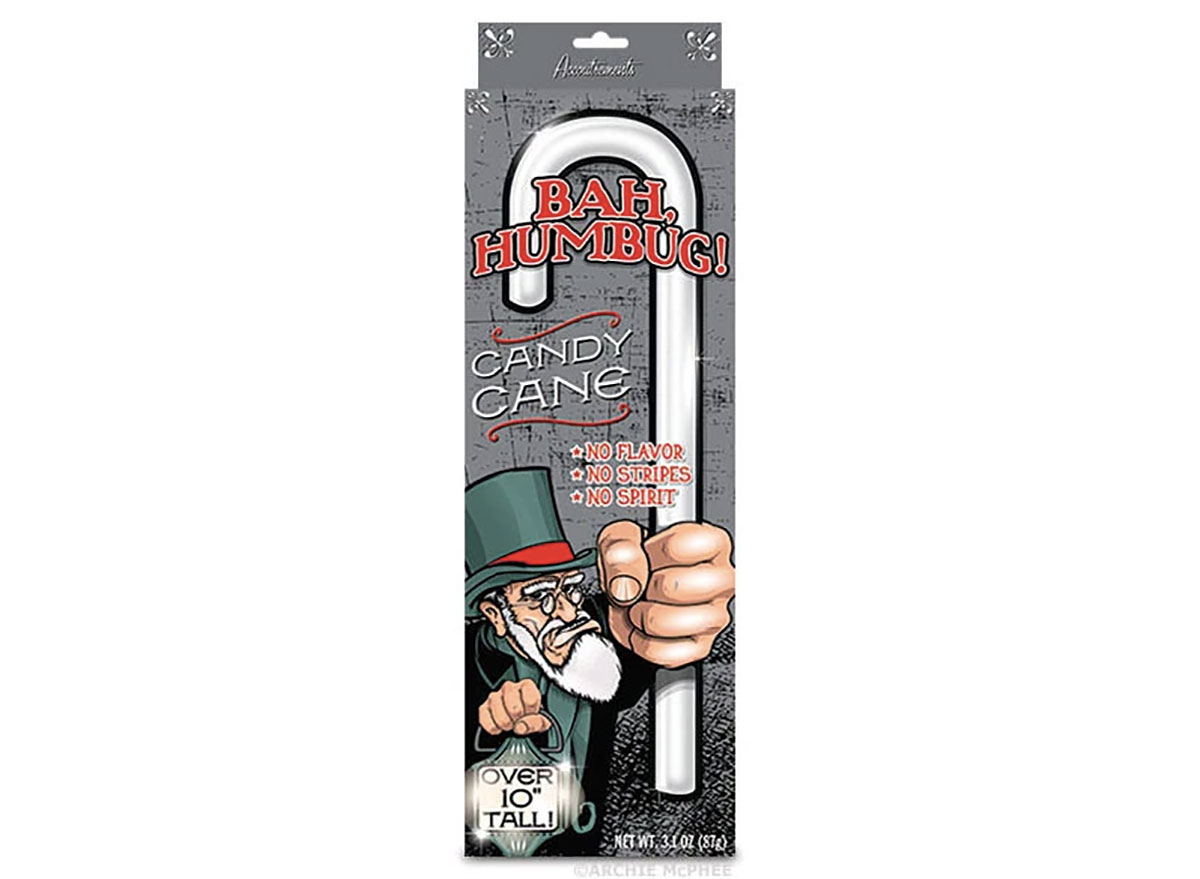 With no flavor or stripes, this plain, but oversized candy cane is quite possibly worse than a lump of coal. Because it lacks holiday spirit, the Bah, Humbug Candy Cane is marketed as a gag gift for the Scrooge on your Christmas list.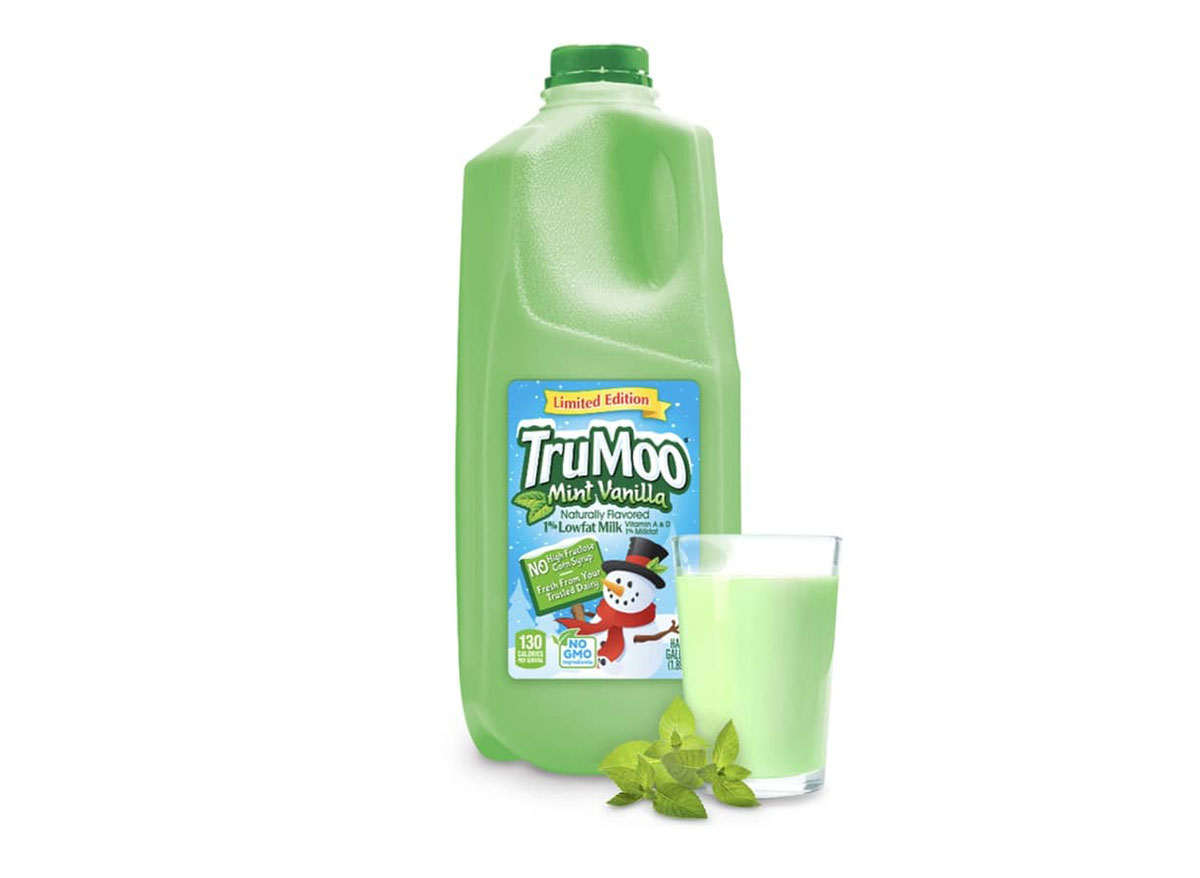 Set this green milk out alongside cookies on Christmas Eve, and you're practically inviting the gift-stealing Grinch into your home. If you can get past the sight of a green jug of milk in your fridge, the TruMoo Mint Vanilla Milk might make for a nice minty milkshake, though.
White Chocolate Peppermint Pringles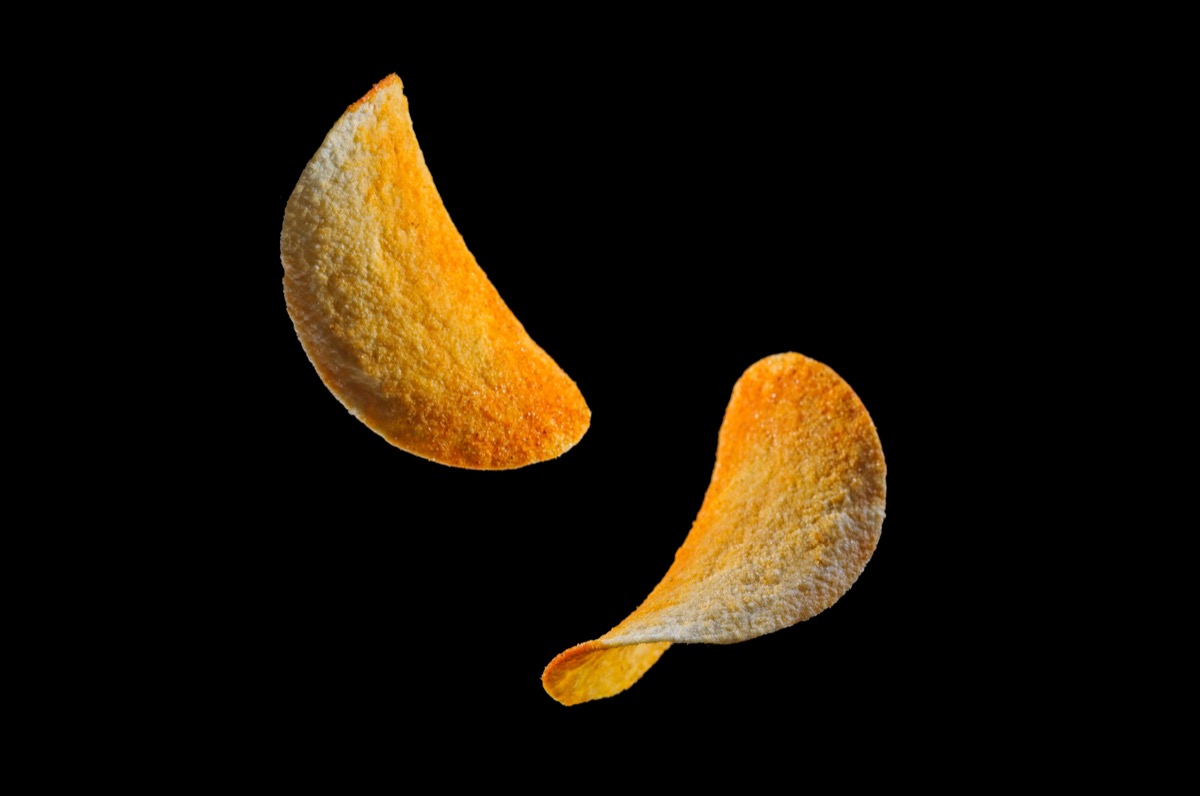 Pringles, which are known to be inventive with potato chip flavors, debuted White Chocolate Peppermint Pringles several years back. One staffer at Today described the limited-edition holiday Pringles as tasting like a potato chip with "a thin layer of toothpaste on it." Suffice it to say, once you popped one of these sweet chips, you'd have no problem stopping. Pringles also created limited-time Cinnamon Sugar and Pumpkin Pie Spice chips, as if that wasn't bad enough.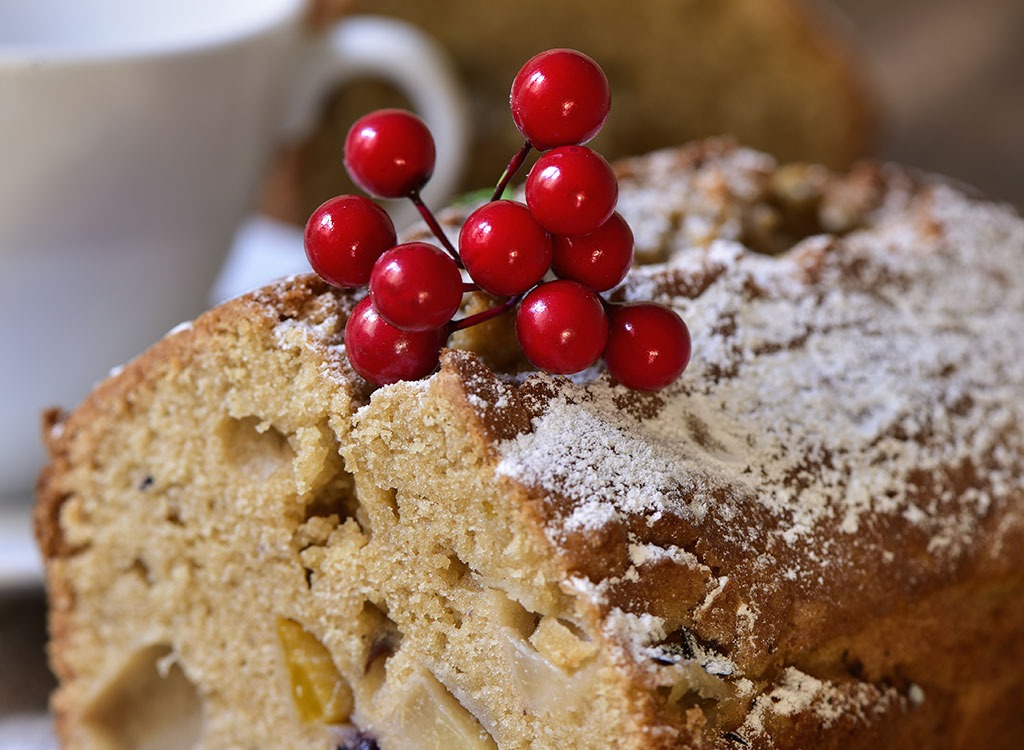 Fruitcake is a widely loathed loaf that's made with nuts, spices, and candied fruits. In fact, in one survey of Americans, 54% of respondents named fruitcake as the "most hated holiday" dessert. Still, that didn't stop Target and other retailers from stocking the cake this season.
In time for the holidays, you can find a new flavor of Twinkies: Chocolate sponge cake filled with mint cream. The Mint Chocolate Twinkies, according to the box, are "LiMINTed Edition." While Twinkies aren't as high in calories as other snacks (two of the cakes clock in at 250 calories), they are loaded with added sugar, preservatives, and artificial food coloring.
Trolli Sour Brite Reindeer Poop Holiday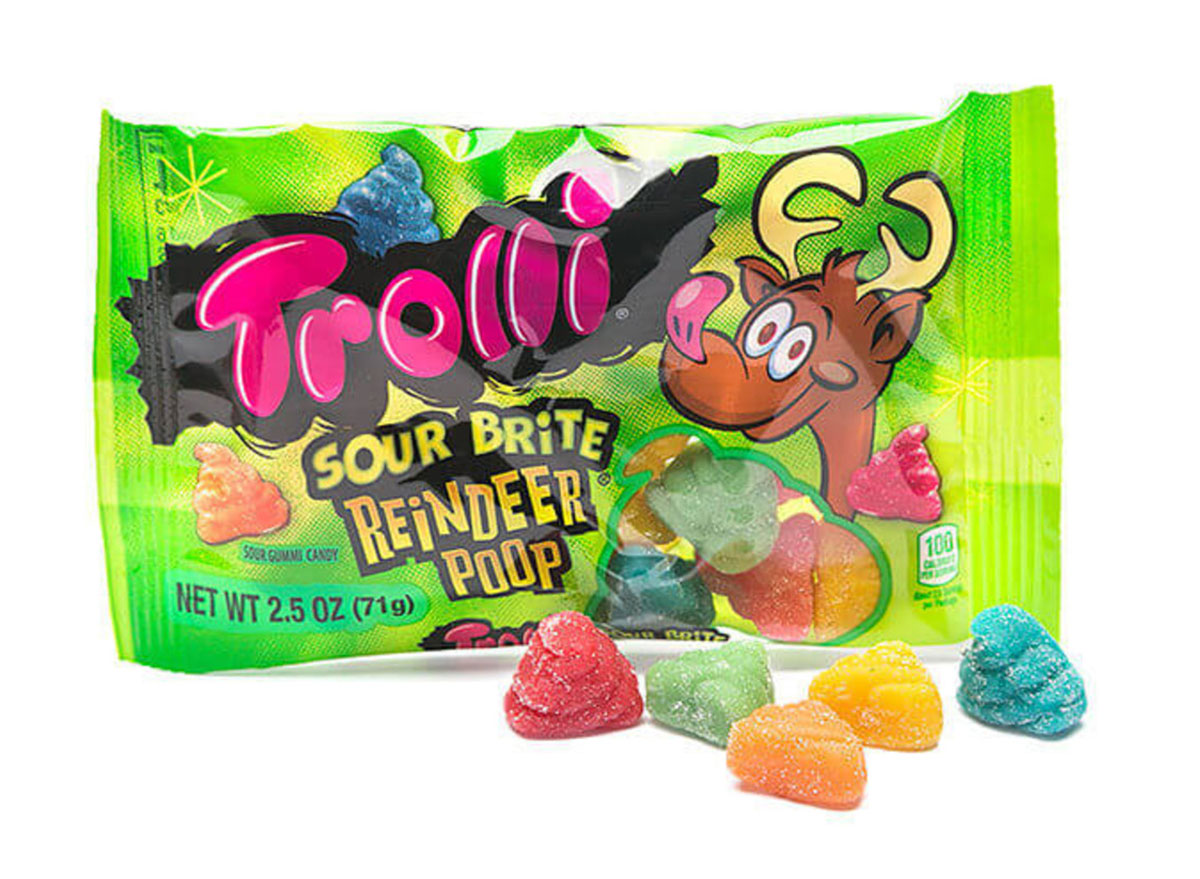 If the name of this candy didn't turn you off, the neon gummy candies are poo-shaped. The candy comes with quite the storyline, too, as told on the Candy Warehouse website: "We've all heard the story of Rudolf the Red-Nosed Reindeer, but do you know about his magical twin brother Randy? Trolli Sour Brite Gummy Reindeer Poop is the delicious discharge of Randy the Gummy Pooping Reindeer." Yikes.
Fireball Cinnamon Holiday Nog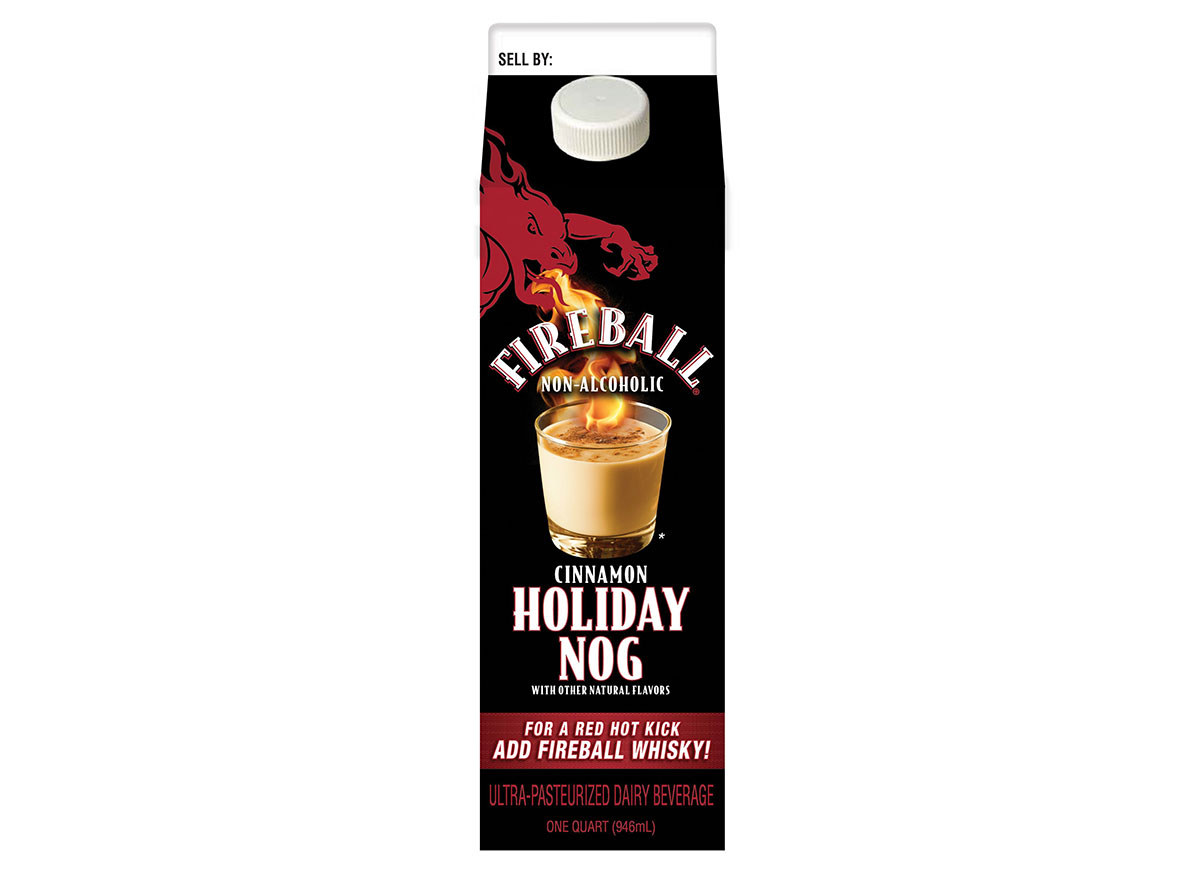 Eggnog by a fireplace? Yes. Eggnog with a fiery flavor? Hmm. This non-alcoholic Fireball Cinnamon Holiday Nog is nudging you to spike it with Fireball whiskey.
Jones Soda Holiday Flavors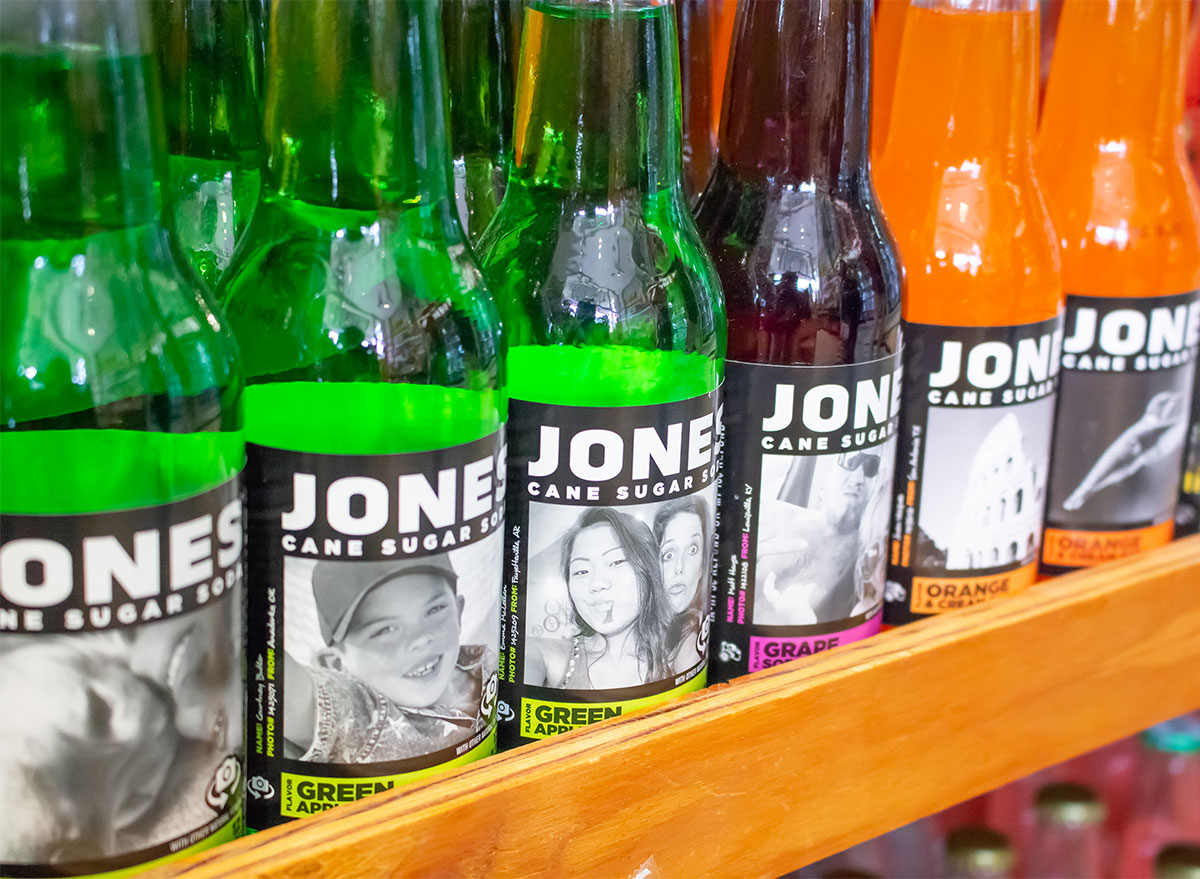 Over the years, Jones Soda has released holiday packs of its soda with unexpected flavors like turkey and gravy, latke, fruit cake, green bean casserole, wild herb stuffing, poutine and more. But, the beverage company has garnered enough fans for its ridiculous fizzy beverages that it has a petition on its website, asking which holiday soda flavors the people demand to make a comeback.
Imagine peeling back the plastic on a red-and-white striped candy cane, expecting a delightful peppermint treat, and instead, the taste of tomato shocks your tastebuds. Ketchup canes are among the many bizarre candy cane flavors made by Archie McPhee.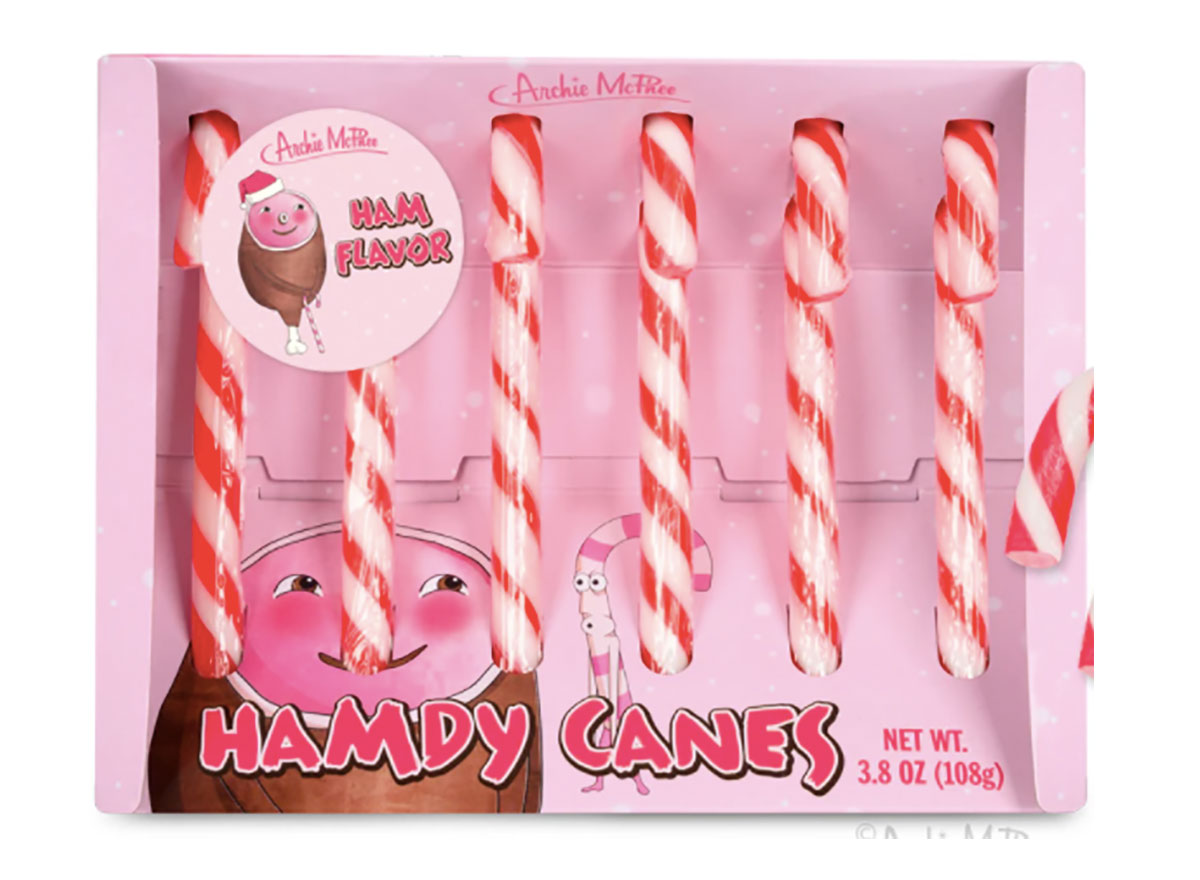 A holiday ham makes a great main dish at your Christmas dinner. But a ham-flavored candy cane is probably a hard pass, even for those who love a sweet-and-savory combination. The Hamby Candy Canes are among the oddball flavors made by Archie McPhee. Other flavors include mac and cheese, pizza, shiitake mushroom, kale, and more.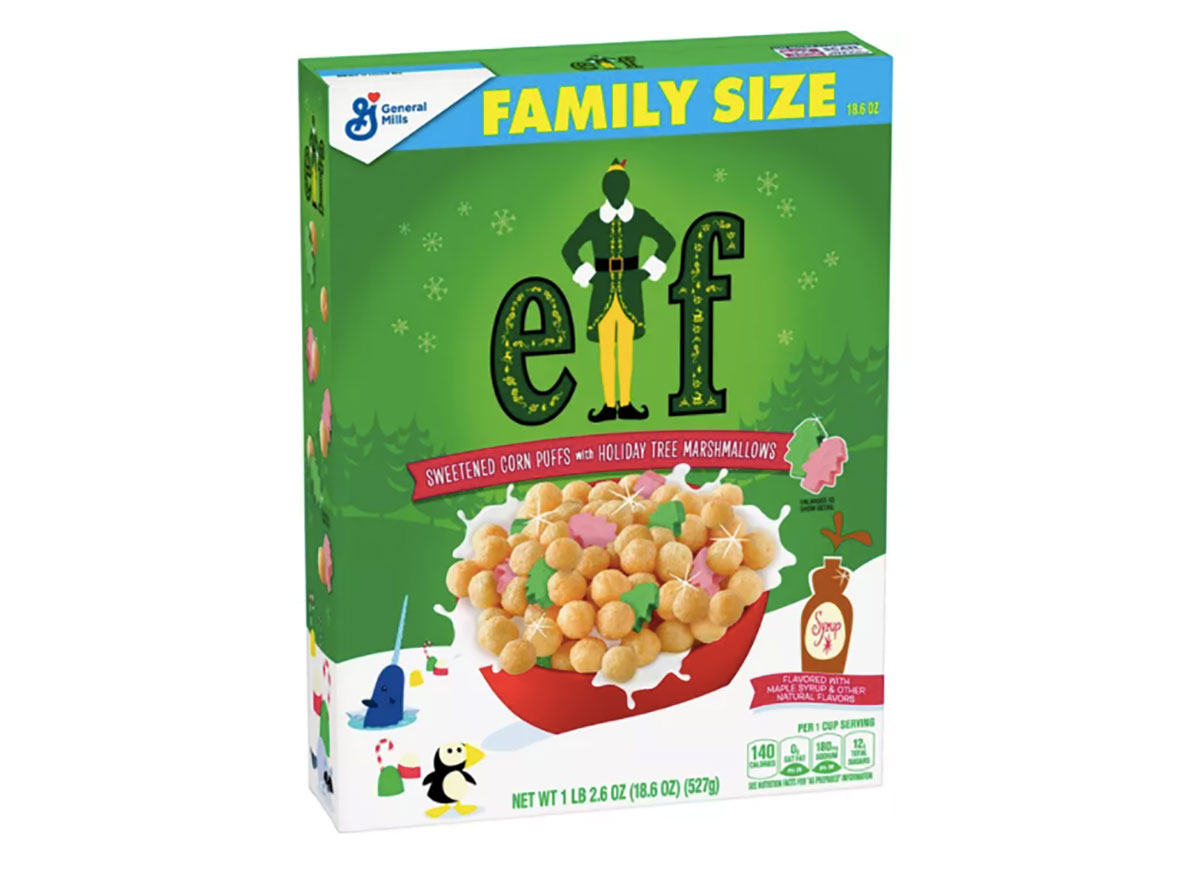 If you've seen the holiday classic Elf, you know that Will Ferrell's character, Buddy the Elf, runs on sugar. So it's no surprise that a cereal made in his honor, General Mills Elf Cereal, is loaded with the sweet stuff. Flavored with maple syrup, a cup of these sweetened corn puffs with Christmas tree marshmallows contain a quarter of the amount of added sugar you should eat in a day.
At Pizza Hut in the U.K., you can order a "Christmas Pizza." We're not talking about a pizza shaped like a Christmas tree or decorated with red onions and green bell peppers. Instead, the pizza has a red wine gravy base and is topped with rotisserie chicken, crispy bacon, and sage and onion stuffing.6254a4d1642c605c54bf1cab17d50f1e
Brach's Turkey Dinner Candy Corn
Already, candy corn has plenty of dissenters who despise the sugar and corn syrup candy. But Brach's created a Turkey Dinner Candy Corn mix that's unlikely to win over any more fans. The candy assortment is a mixed bag of candies flavored like roasted turkey, green beans, stuffing, ginger-glazed carrots, cranberry sauce, and sweet potato pie.
Bojangles' Fried Turkey and Fixings
Bojangles, in the past, has fried up turkeys, making them available as a heat-and-serve option. While the fried turkey itself doesn't add too much extra fat or calories compared to a roasted turkey breast, it's the high-calorie extras like mac n' cheese, mashed potatoes and gravy, and buttermilk biscuits that put this meal deal over the top.
Don't let the quippy sayings ("Flake It Til You Make It") on these holiday-themed Sugar Cookie Pop-Tarts distract you from the nutritional label. If you eat a serving of these toaster pastries for breakfast, you'll be starting the day off with more than half of the recommended daily sugar limit.
Chick-fil-A's Peppermint Chip Milkshake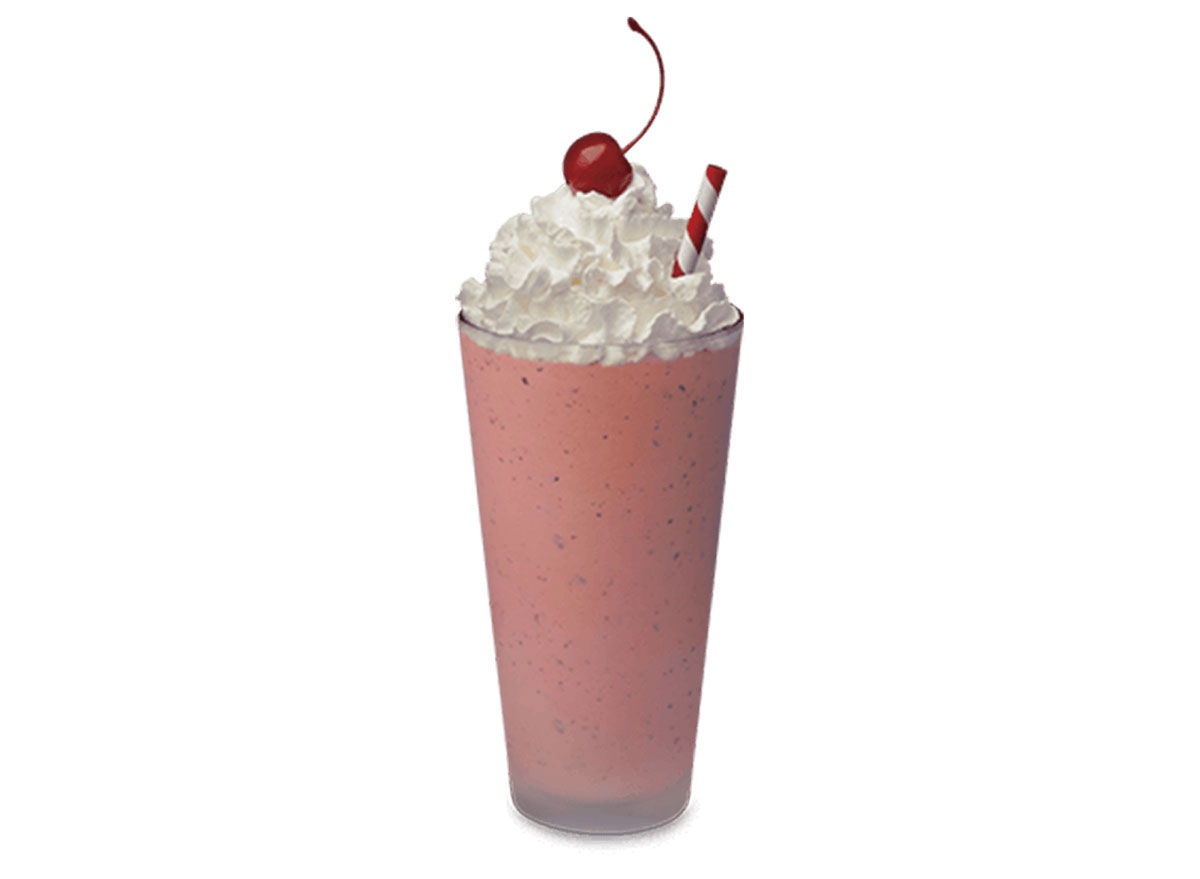 The deliciousness of Chick-fil-A's Peppermint Chip Milkshake isn't up for debate. But a small shake has more than 700 calories, more than half the amount of saturated fat you need in a day, and more than 100 grams of sugar, which is the equivalent of 10 candy canes.
Eggnog is for sipping, not chewing. But trying to convince you otherwise is this Santa Snax saltwater taffy Christmas mix. Other flavors include candy cane, chocolate chip cookie dough, frozen hot chocolate, and pumpkin spice cake.
The foods on this list give fruitcake some competition for the title of "most polarizing holiday food."
For more, check out these 108 most popular sodas ranked by how toxic they are.