This Is the Worst Menu Item at The Cheesecake Factory
It's more than your daily nutritional intake in just one sitting!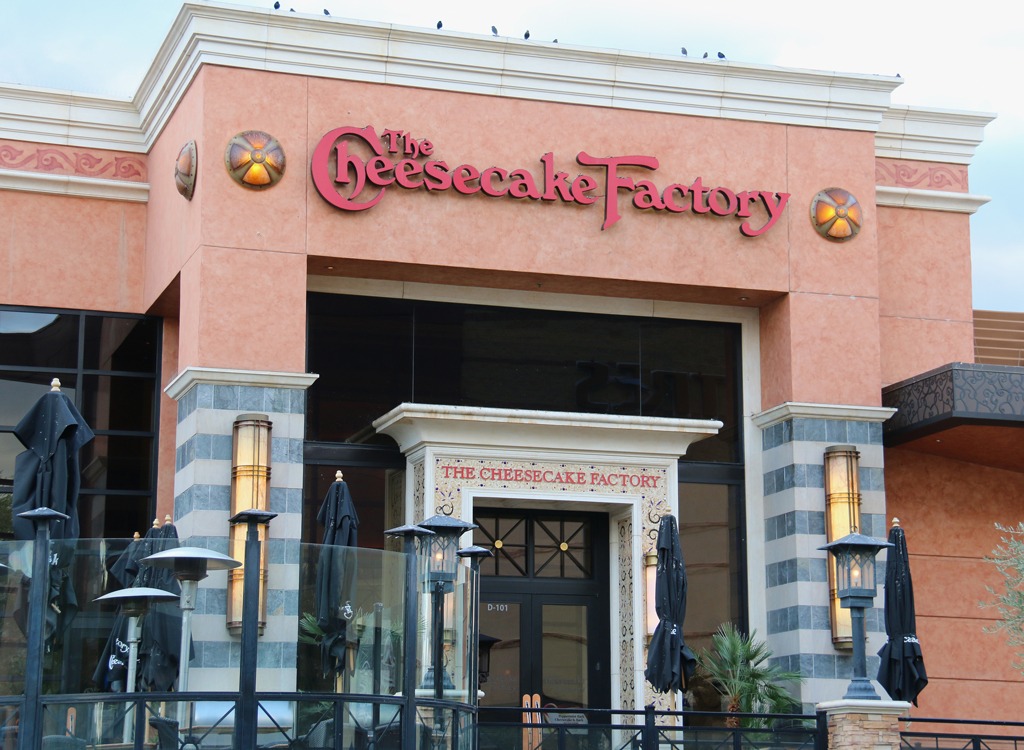 If you've ever opened up a Cheesecake Factory menu, you probably understand the anxiety of having so many options to choose from. Cheesecake Factory offers its customers a vast amount of options for every kind of meal. From pizzas to pastas to salads and a plethora of cheesecake slices, it really is one of the best restaurants to please anyone in a crowd.
However, just because it has a lot of options doesn't mean all of those options are the best to choose from. Some of these items are hiding a sneaky number of calories and sodium that go above and beyond what your natural daily nutrient intake should be. So before you dive into the best and worst Cheesecake Factory menu items, here's one particular food item you may want to stay away from…
Worst: Pasta Napoletana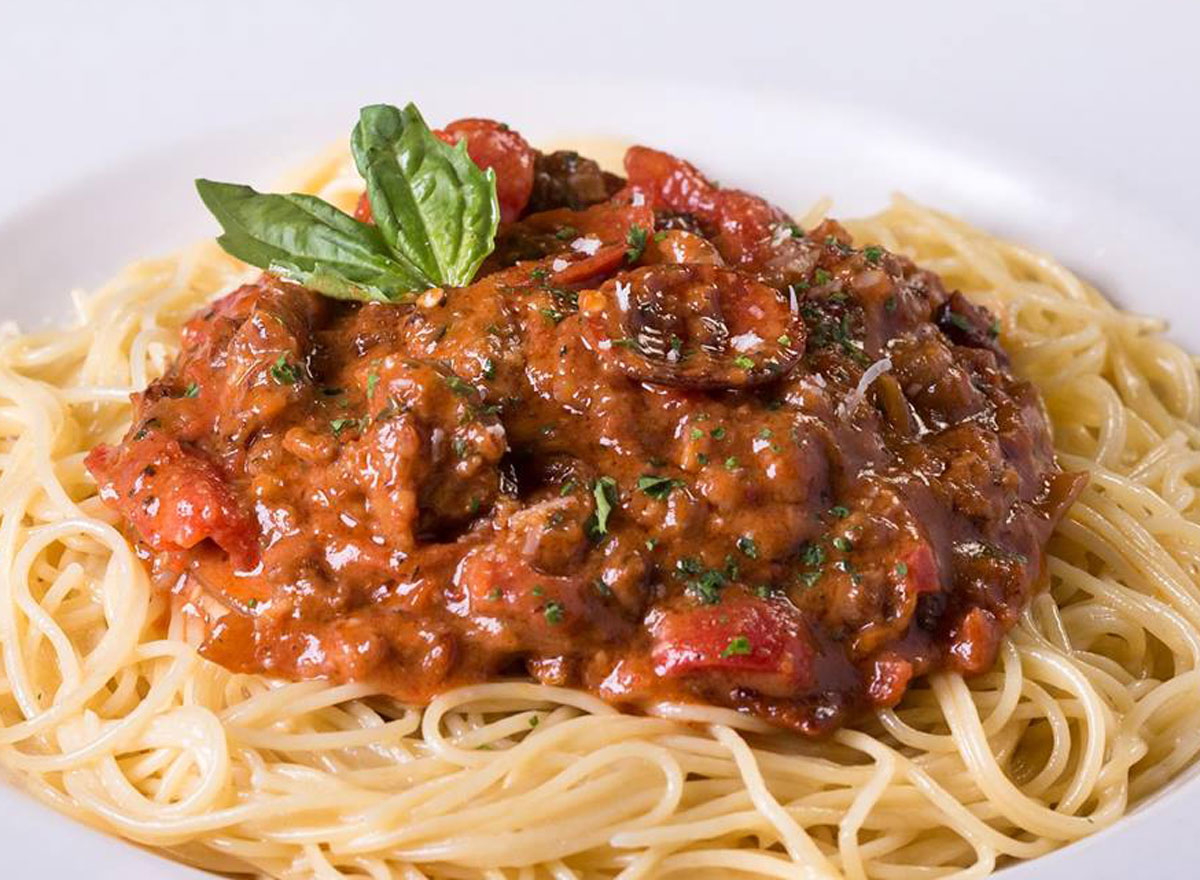 6254a4d1642c605c54bf1cab17d50f1e
2,480 calories, 221 g fat (82 g saturated fat, 4.5 g trans fat), 5,150 mg sodium, 155 g carbs (11 g fiber, 20 g sugar), 65 g protein
Between the four different kinds of meats, the rich tomato sauce, and parmesan cream pasta, this dish is packed with calories upon calories. It contains Italian sausage, pepperoni, housemade meatball, bacon, peppers, onions, mushrooms, garlic in a rich tomato sauce, all over parmesan cream pasta.
The Pasta Napoletana has a whopping 2,480 calories in it, and 1,610 of them are coming from fat alone. It contains 155 grams of carbs, and a staggering 5,150 milligrams of sodium. Because it's recommended for Americans to consume less than 2,300 milligrams of sodium a day, having over double that amount—in just one dish—is frightening. It even has more sodium than 33 bags of Lays potato chips. (If you're looking for more tips, your ultimate restaurant and supermarket survival guide is here!)
Now we would be kidding ourselves if we said this pasta dish didn't sound delicious (despite all the salt), so if you want to indulge, your best bet is to split up the meal and not eat this all in one sitting. Order a few sides of green vegetables like their Green Beans (150 calories), Broccoli (280 calories), and Sauteed Spinach (250 calories). Split up the pasta dish, add some vegetables on the side, and save some room for a slice of cheesecake to share.
Just because some of their dishes are high in calories doesn't mean you have to avoid the Cheesecake Factory altogether. The menu is full of delicious healthy menu options that are great to enjoy, while still keeping on track with your calorie goals.