20 Kitchen Essentials to Have on Hand
Make sure you have the right tools for the job.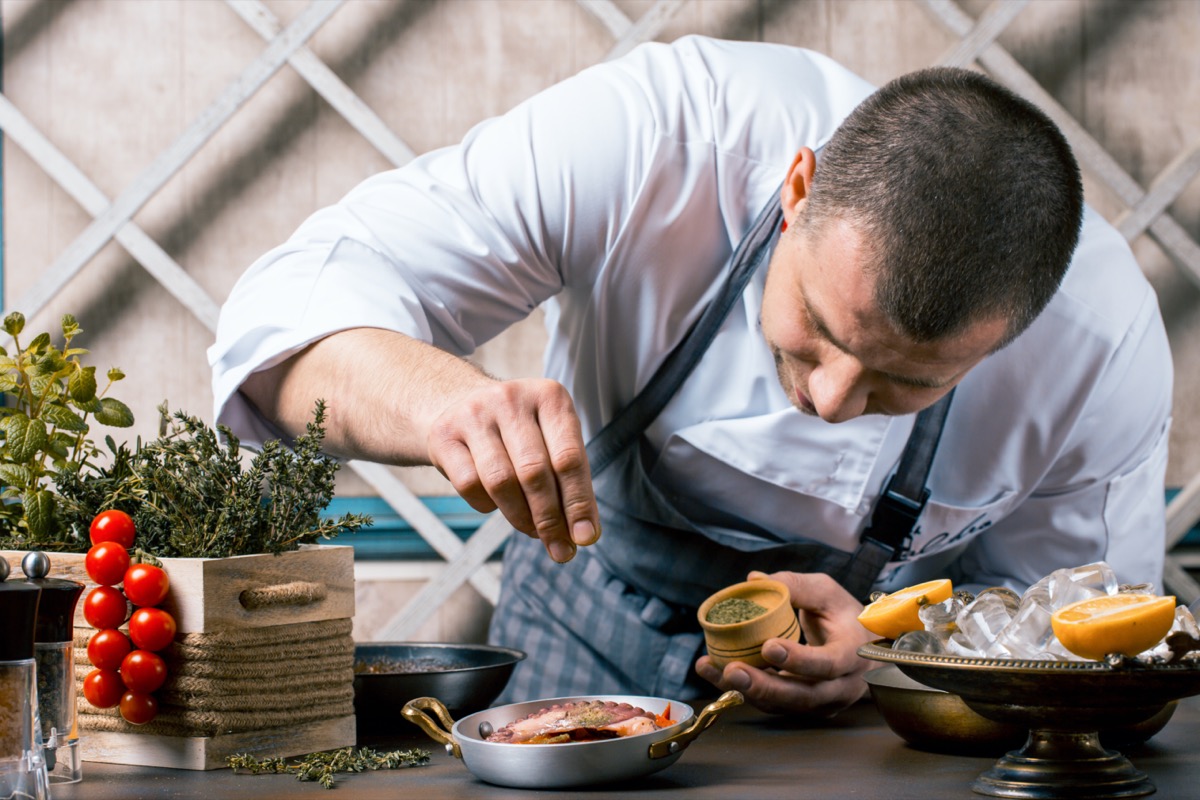 This post contains affiliate links. If you use these links to buy something, we may earn a commission.
If you're new to cooking at home, you might be in the market for some new kitchen tools. Whether you're replacing outdated, barely-working kitchen gadgets or you're outfitting your space for the first time, it's never a bad idea to stock up on kitchen essentials.
No matter what you're whipping up in the kitchen, these 20 items are useful to keep on hand.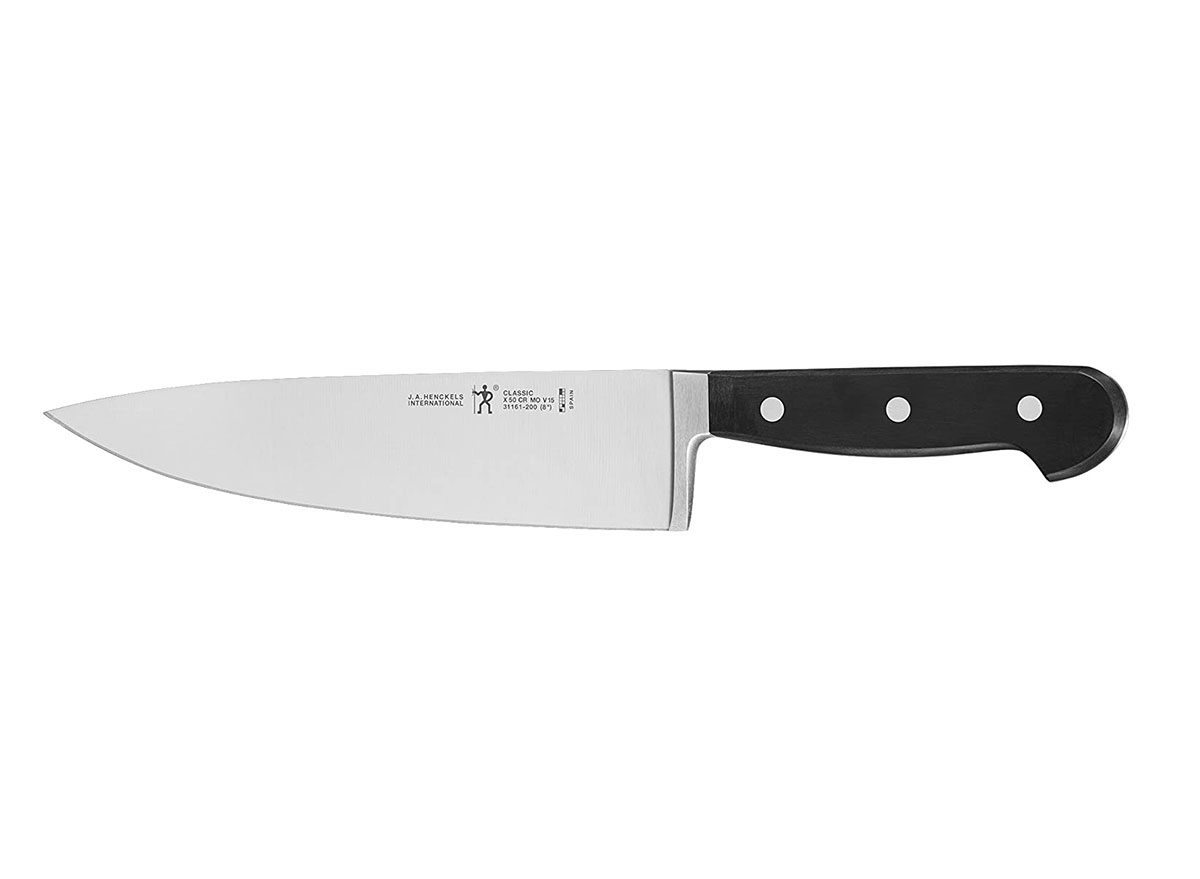 It doesn't have to be fancy, but a chef's knife is something every home cook should have on hand. From chopping vegetables to slicing meat, a trusty chef's knife can do it all.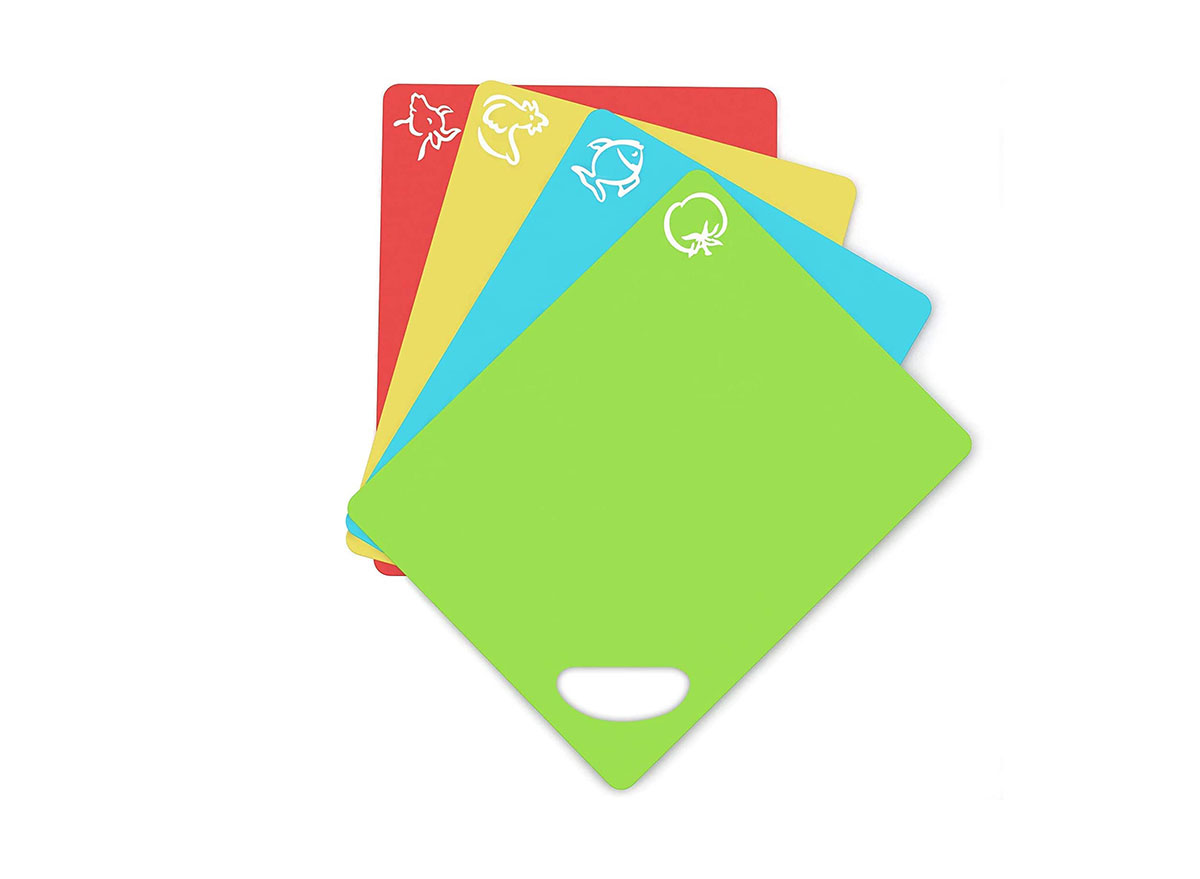 Yes, you need more than one! To prevent cross-contamination between meat and vegetables, it's good to keep them on separate cutting boards while you're making dinner. Use color-coded ones to make life easier!
From skillet cookies to baked mac and cheese, a cast-iron skillet can do it all. This is one kitchen workhorse that's worth investing in—you'll use it for years to come.
Blenders are great for way more than whipping up breakfast smoothies! Use them for making soups or sauces, too—the possibilities are endless.
This kitchen workhorse is a classic for a reason. Slow cookers are perfect for everything from buffalo chicken dip to lasagna to chili—you really can just set it and forget it.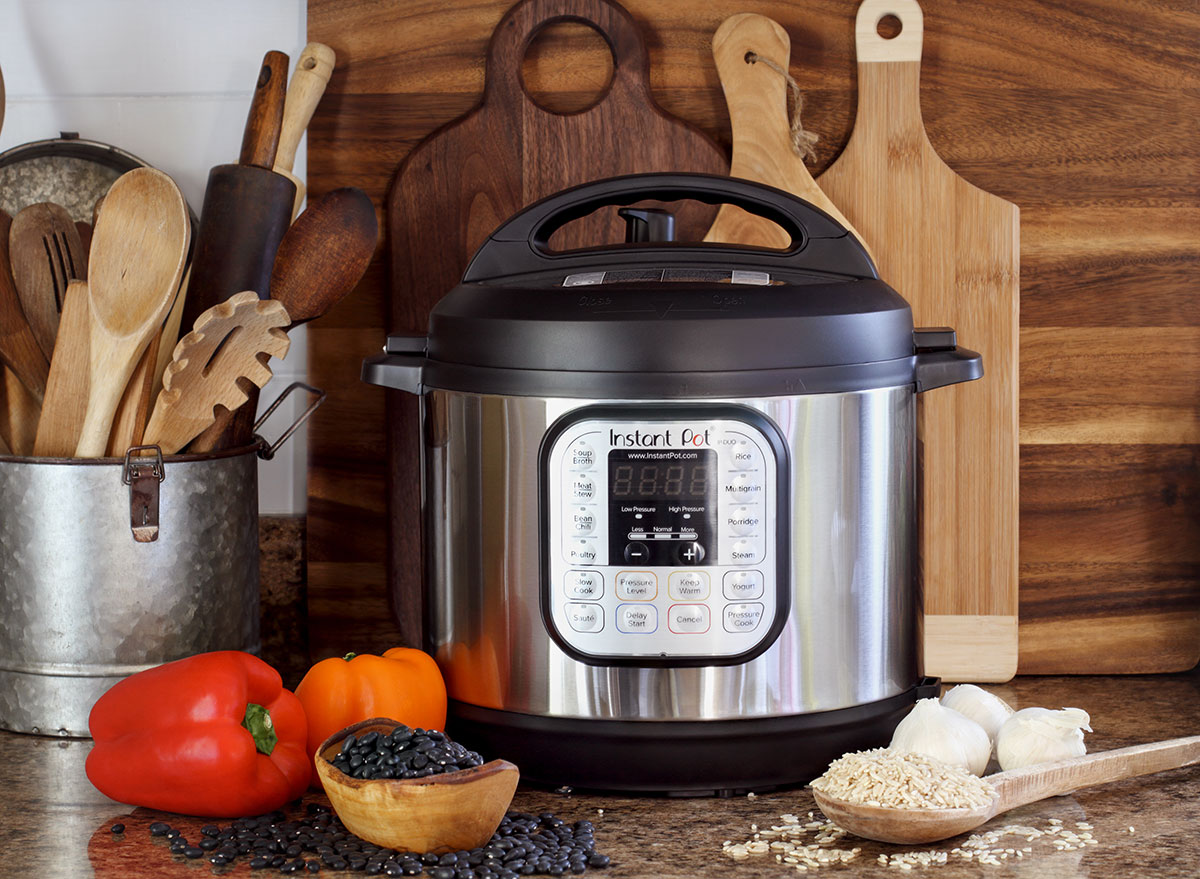 If you already have a slow cooker or you really want to up your kitchen game, the Instant Pot is a game-changer. Use it to cook meat, make soups, or even make steel-cut oatmeal. Get started with these 20 Quick & Easy Instant Pot Recipes.
You don't have to buy those pre-spiralized zucchini noodles at the store! With an at-home spiralizer, you can turn zucchini, carrots, and plenty of other veggies into versatile ribbon-shaped "noodles."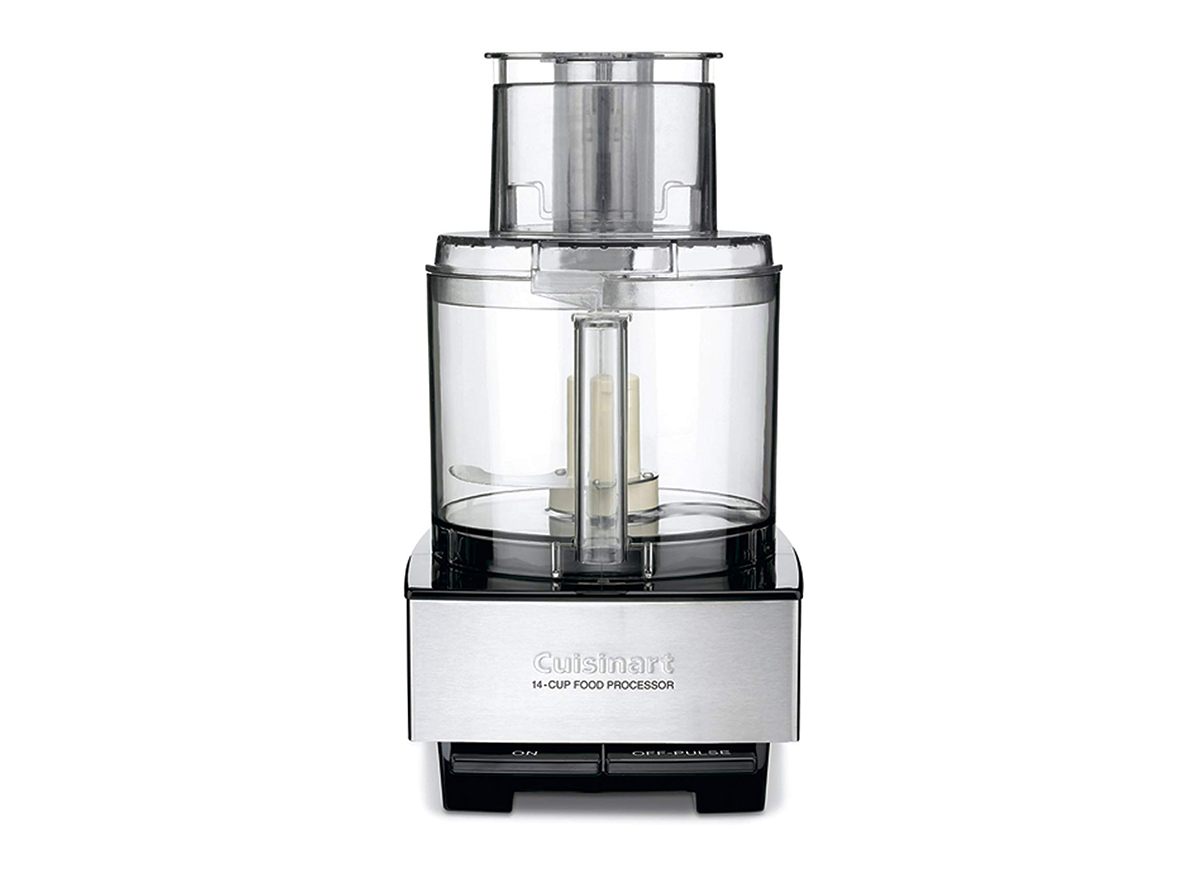 With this handy gadget, you can whip up homemade pestos, salsas, bread crumbs, nut butter, puréed vegetables, soups, and hummus with ease! It can also be used to chop vegetables, herbs, seeds, and hard cheeses.
This is a basic one, but every home cook should have a meat thermometer on hand. Just looking at your meat isn't a good measure of how cooked it is, and a meat thermometer will ensure proper food safety. Beef and pork should be cooked to a minimum of 145 degrees Fahrenheit, while chicken and turkey should reach a minimum of 165 degrees Fahrenheit.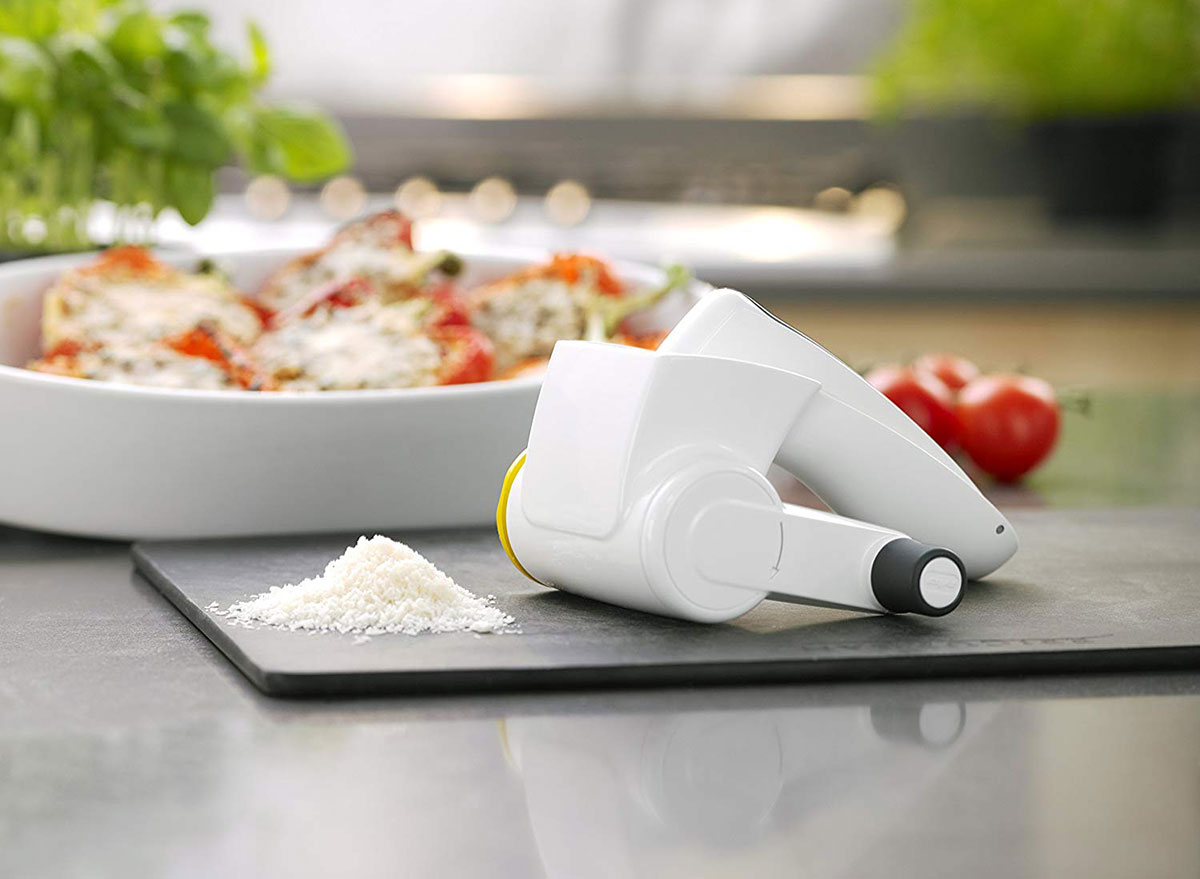 Yes, you can buy pre-shredded cheese from the store. But trust us: It will taste way better if you grate it yourself. And who doesn't want to pretend they're a waiter at a fancy Italian restaurant with that pile of fresh cheese?
If your fresh herbs are going bad in the fridge before you can use them all, it's time to invest in an herb keeper. By allowing the plants' stems to draw in fresh moisture from the bottom of the vat, this herb keeper can extend the life of your spices (and asparagus, too) by up to two weeks.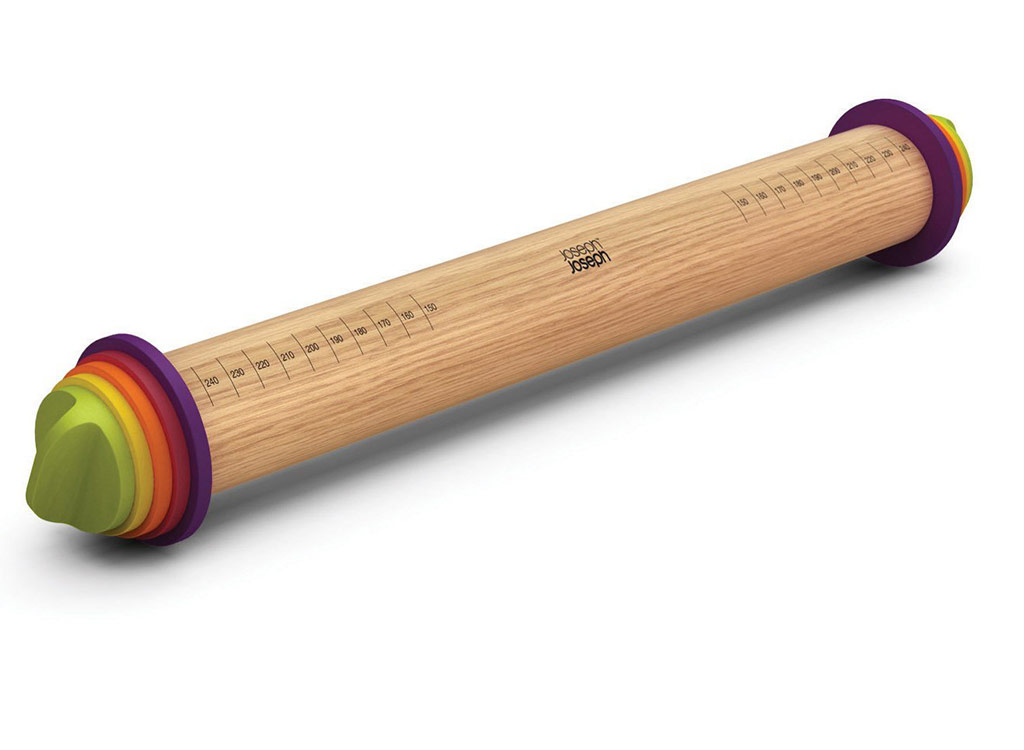 Just getting into baking? You'll want to start off with a rolling pin! This one features measurements and adjustable handles so you can make the perfect pastry every time.
This is one step of the cooking process you shouldn't skip! Tenderizing meat will help it cook evenly, which is always a good thing.
Don't risk the dreaded avocado hand! A proper avocado slicer is essential for removing the pit and slicing this fruit evenly.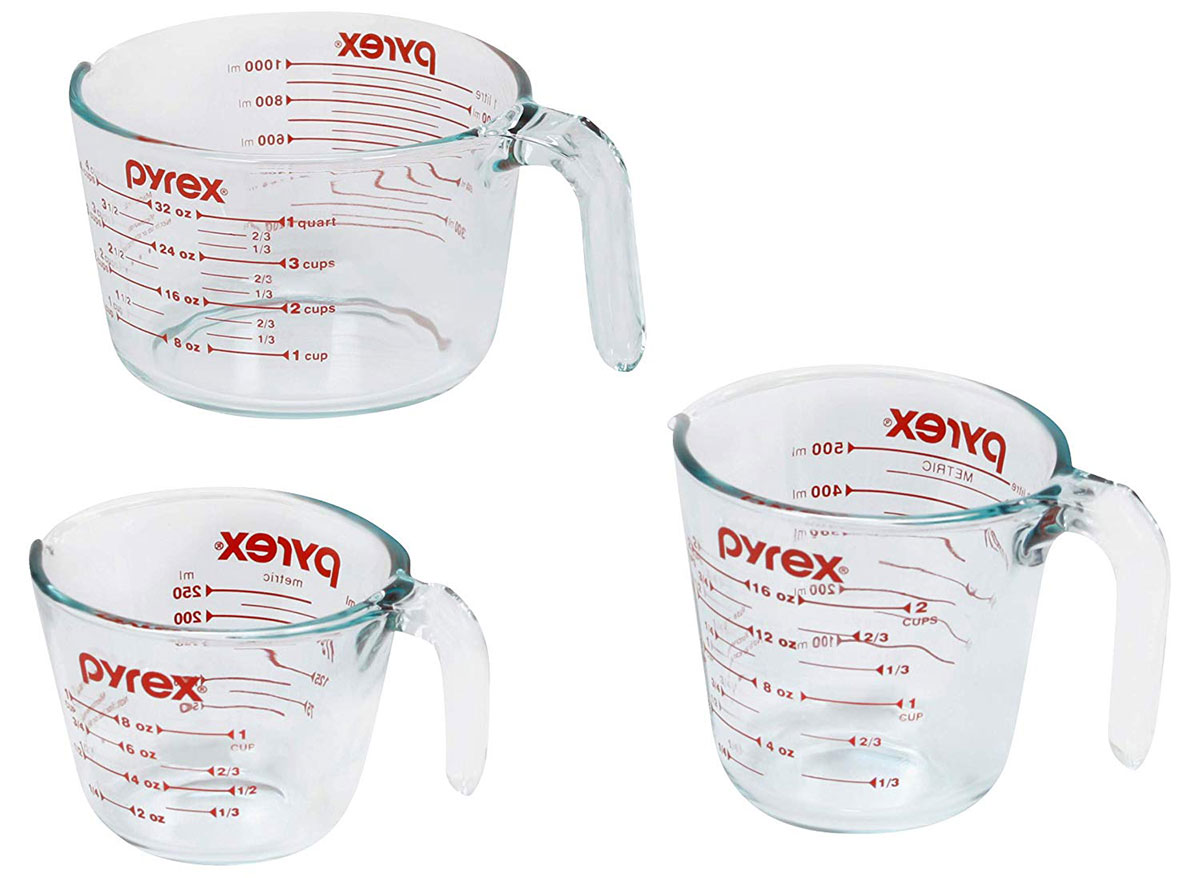 Pyrex is a household name for a reason. These measuring cups will stand up to countless runs in the dishwasher, and they're freezer-, fridge-, and oven-safe.
As you get more comfortable in the kitchen, you'll want to start perfecting all of your favorite recipes. One easy way to do this is by making sure you're using the proper measurements each time. A food scale will give you more exact results than measuring cups will, and it can measure both liquid and dry ingredients.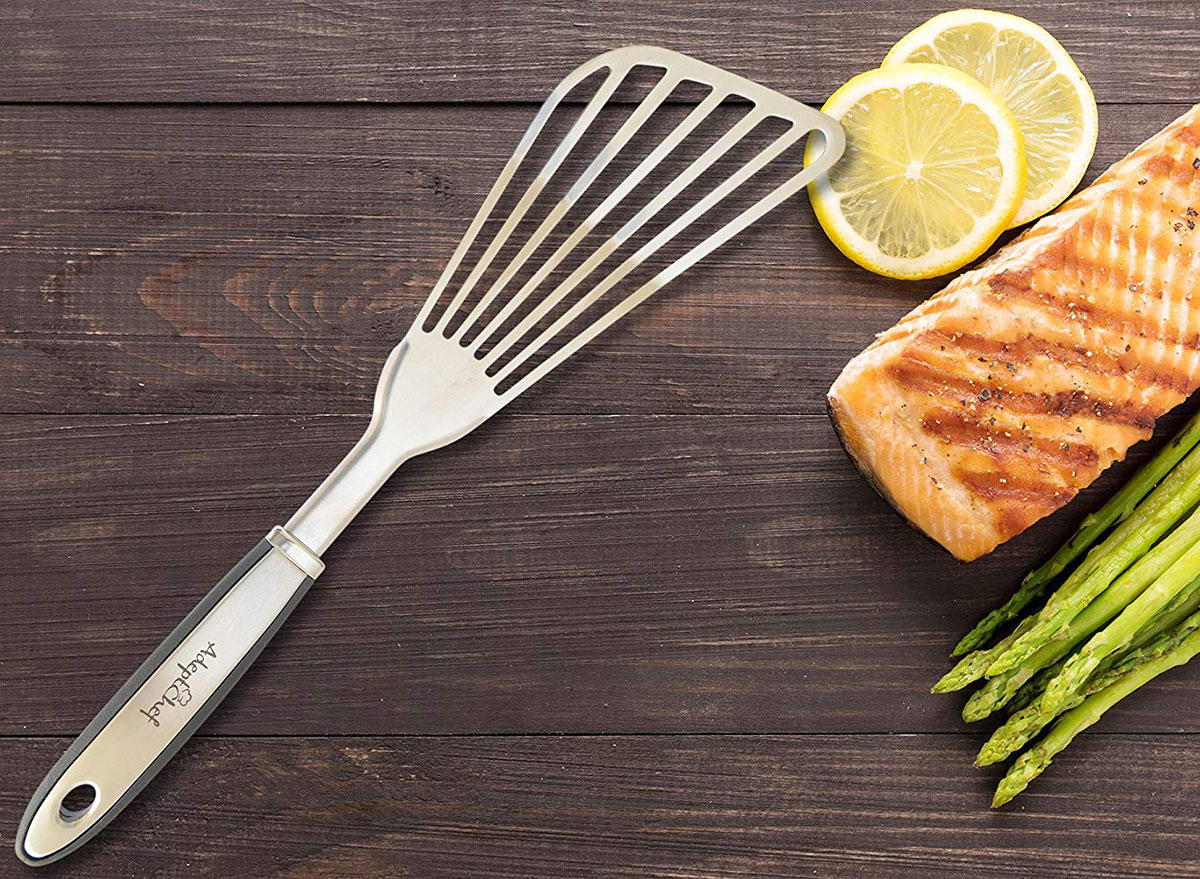 Is salmon one of your go-to dinner proteins? You need a fish spatula in your life! The rounded edge makes it easy to slide under delicate fish filets to turn them over, and the slots prevent it from getting too greasy.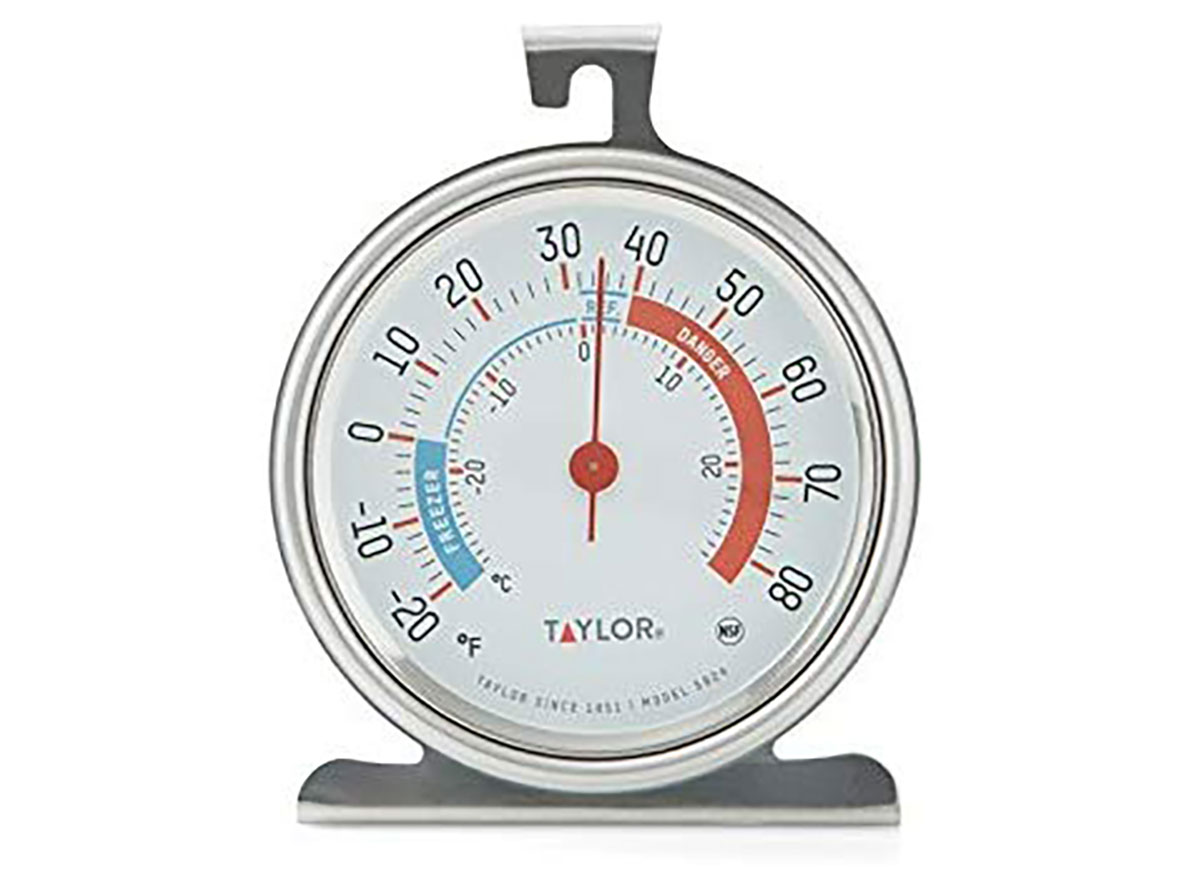 6254a4d1642c605c54bf1cab17d50f1e
Concerned about food safety? Having a properly working thermometer in both your fridge and your freezer is a must. If yours is broken or hard to read, it's worth replacing it to make sure your food is staying at the right temperature. (Your fridge should be at 40 degrees Fahrenheit or lower.)
They're good for way more than making ice! Use ice cube trays to freeze herbs, store homemade baby food, or make coffee cubes for iced coffee. This is one simple kitchen item that will definitely pay off.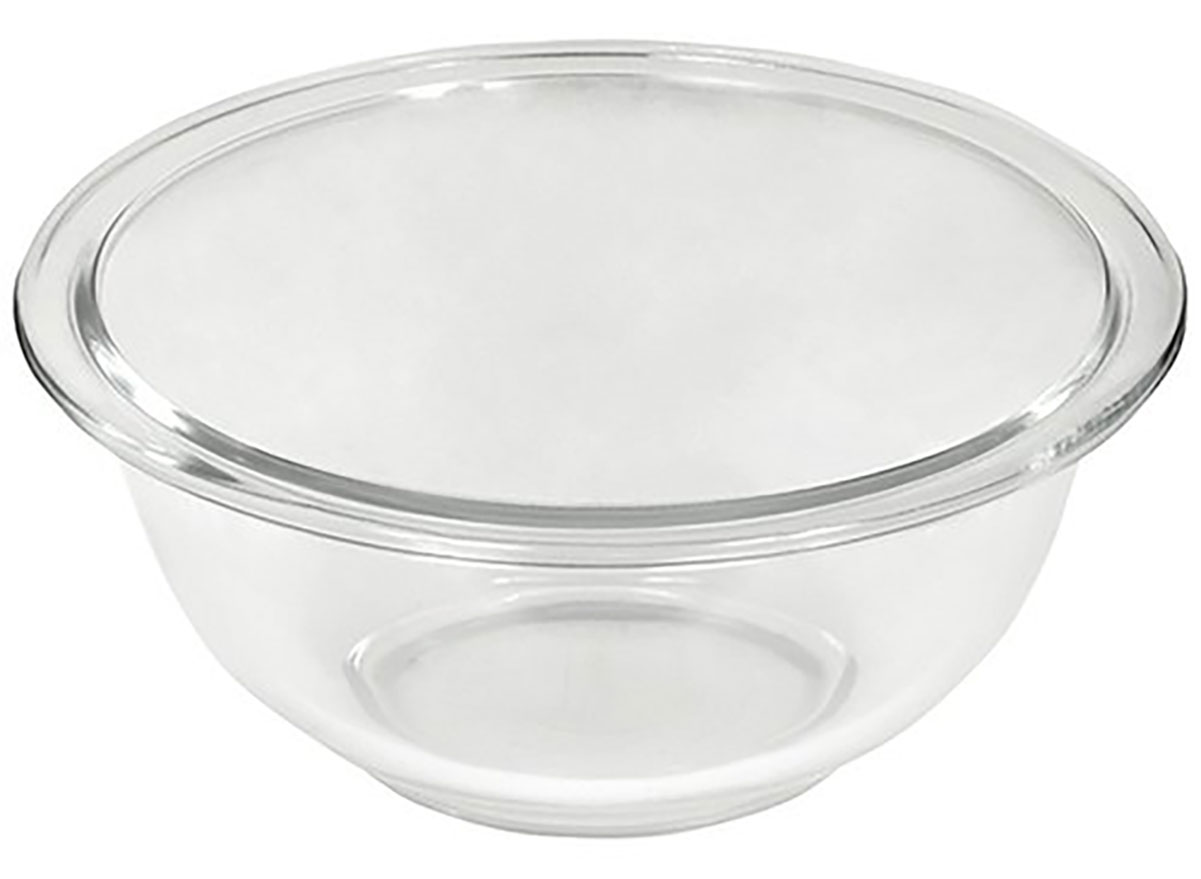 It may sound simple, but you'll need a good mixing bowl if you're going to be cooking at home! From combining ingredients for baked goods to making meatloaf and meatballs, you'll need a mixing bowl for countless home projects. So it's worth investing in a sturdy one.
Eat This, Not That!
Inspired by The New York Times best-selling book series, Eat This, Not That! is a brand that's comprised of an award-winning team of journalists and board-certified experts, doctors, nutritionists, chefs, personal trainers, and dietitians who work together to bring you accurate, timely, informative, and actionable content on food, nutrition, dieting, weight loss, health, wellness, and more.
Read more about Eat This