The 3 Best Ab Workout Tips For Long-Lasting Results
These ab workout tips will fire up your core in the best way.
As a trainer, the most common question I receive is, "What's the secret to six-pack abs?" I've never been a believer in shortcuts, but I do know that when it comes to working your abdominals, it needs to be done correctly and consistently. This means working smarter, not harder (No one has time to do a million crunches a day!) by implementing small changes to your training and form to get the best, long-lasting results. The below ab workout tips are not only great for your fitness regimen, but will leave your core fired up all day long.
Read on to learn more about the best ab workout tips you'll want to put into action as soon as possible, and next, be sure to check out The 6 Best Exercises for Strong and Toned Arms in 2022, Trainer Says.
Start and/or end your workout with a plank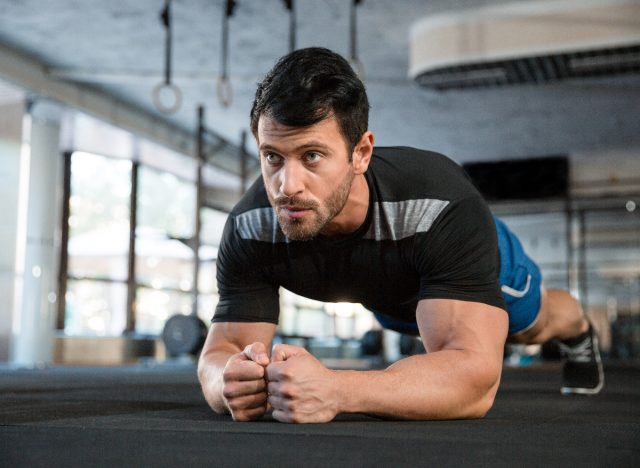 I start and end all of my workouts with planks, because this exercise is the best way to push your abs to the limit. For proper form, make sure your shoulders are over your elbows or hands, your feet are hip-width distance apart, your hips are in line with your shoulders, your heels are driving back, and you're exhaling out of your mouth. All of this will ensure you work every single muscle in your core—and entire body, for that matter!
Related: The 10-Minute Daily Workout To Shrink Abdominal Fat Fast, Trainer Says
Channel plank-like energy in every single pushup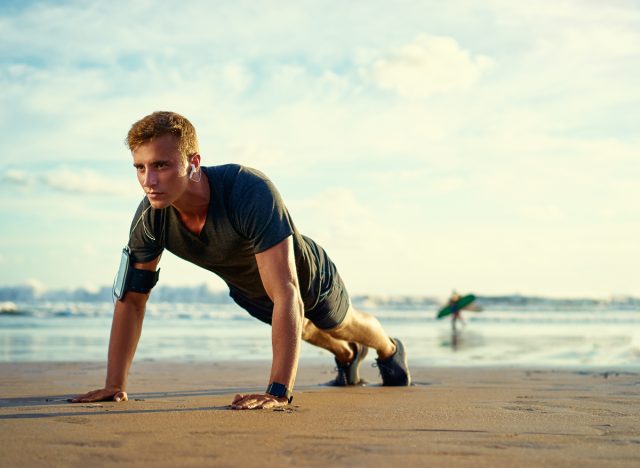 Just like planks, pushups are a true tummy tightener—that is, when they're done correctly. To create plank-like energy during your pushups, your hips need to be in line with your shoulders for every rep—regardless if you're doing them with straight legs or on your knees. Trust me on this one—your abs will seriously thank you.
Related: The 3 Best Strength Training Exercises To Shrink Belly Fat Fast, Trainer Says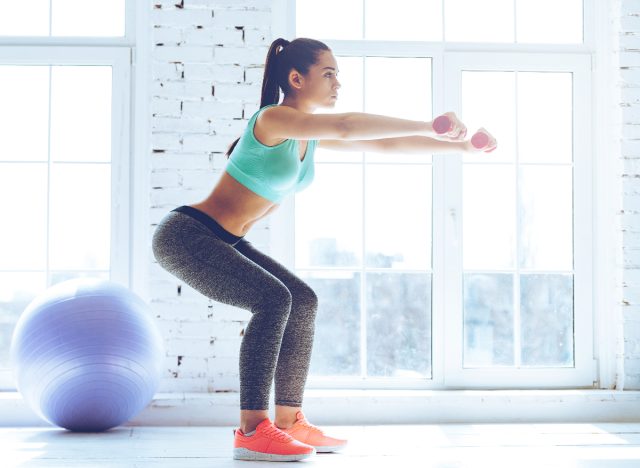 The key to having your abdominals toasted by the time you get to any actual ab work is by continually bending your knees during standing positions. This allows you to stabilize and fire up your trunk, making it easier to work the right muscles in that standing exercise.6254a4d1642c605c54bf1cab17d50f1e
Are you craving killer abs and want to put these workout tips to good use? Try these: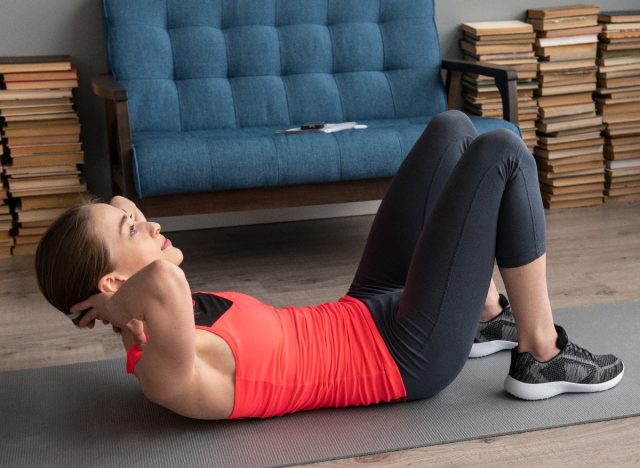 4-Minute Plank Series Without Equipment
3 Effective Exercises That'll Give You Killer Abs
6-Minute Abs Routine Without Equipment
Jacquie Smith
Jacquie Smith is a certified integrative nutrition health coach from IIN and a fitness instructor specializing in barre, yoga, and pre/postnatal workouts.
Read more about Jacquie