23 Iconic American Foods Everyone Should Try Once
Do you know what a "Juicy Lucy" burger is?
America is often referred to as a melting pot of cultures, and that's especially evident in the variety of cuisines you'll find across the country. From biscuits and barbecue in the South to clam chowder and fresh lobster in the Northeast, American food is way more than burgers and hot dogs.
And there really are plenty of dishes across the United States that you just have to try at least once in your lifetime. We're talking about things like sweet apple pie, fried cheese curds, and a Hawaiian specialty called loco moco. These are some of the most iconic American foods out there—time to get eating.
And for more, check out these 15 Classic American Desserts That Deserve a Comeback.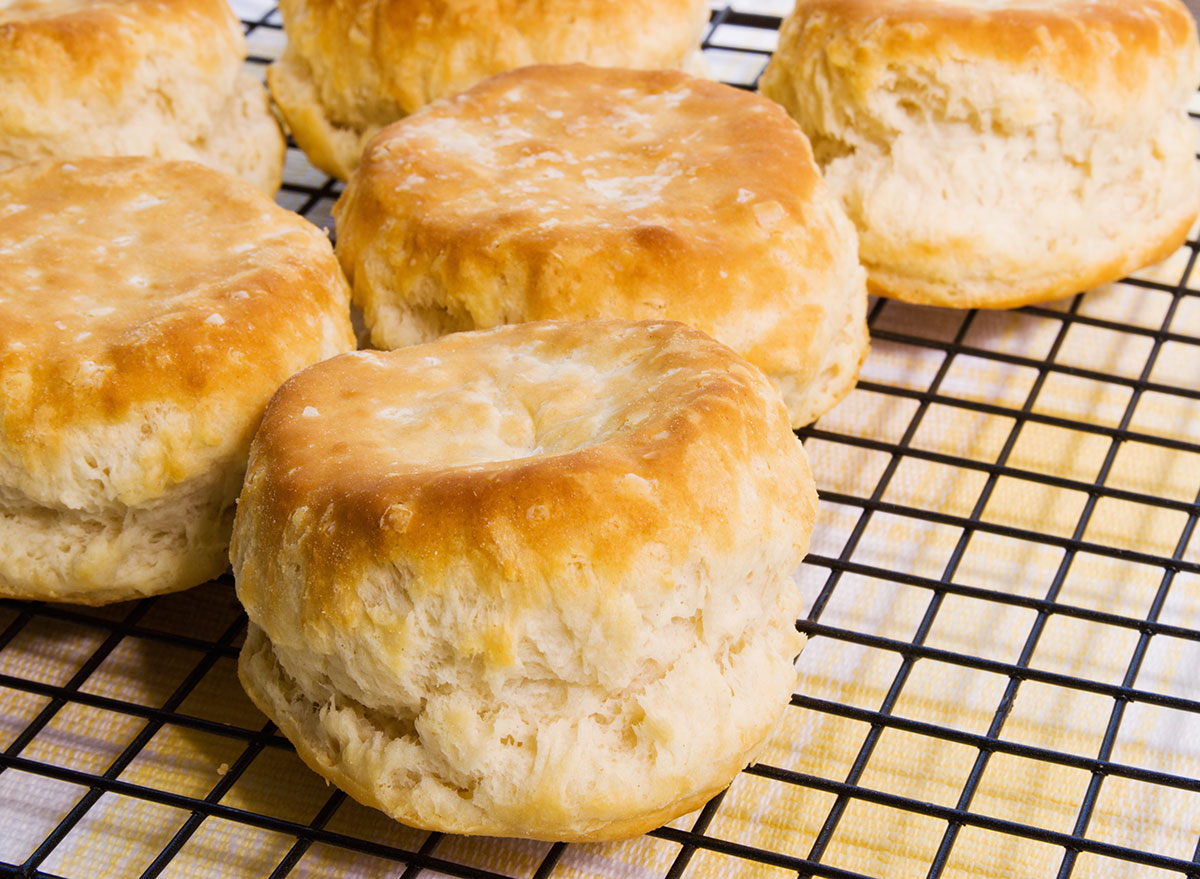 Biscuits are a true Southern staple made with lots of butter, flour, a bit of buttermilk, and a whole lot of love. You might have had biscuits at your local Cracker Barrel, and those are fine, but true biscuit connoisseurs will travel for miles to get the perfect cloud of Southern hospitality.
For the ultimate biscuit experience, make sure each biscuit is hot, slather butter on both sides, then load it up with honey or homemade apple butter for a tasty breakfast. And for lunch, you can build a biscuit sandwich with a piece of boneless fried chicken—now we're really talking.
And for more, sign up for our newsletter to get daily recipes and food news in your inbox!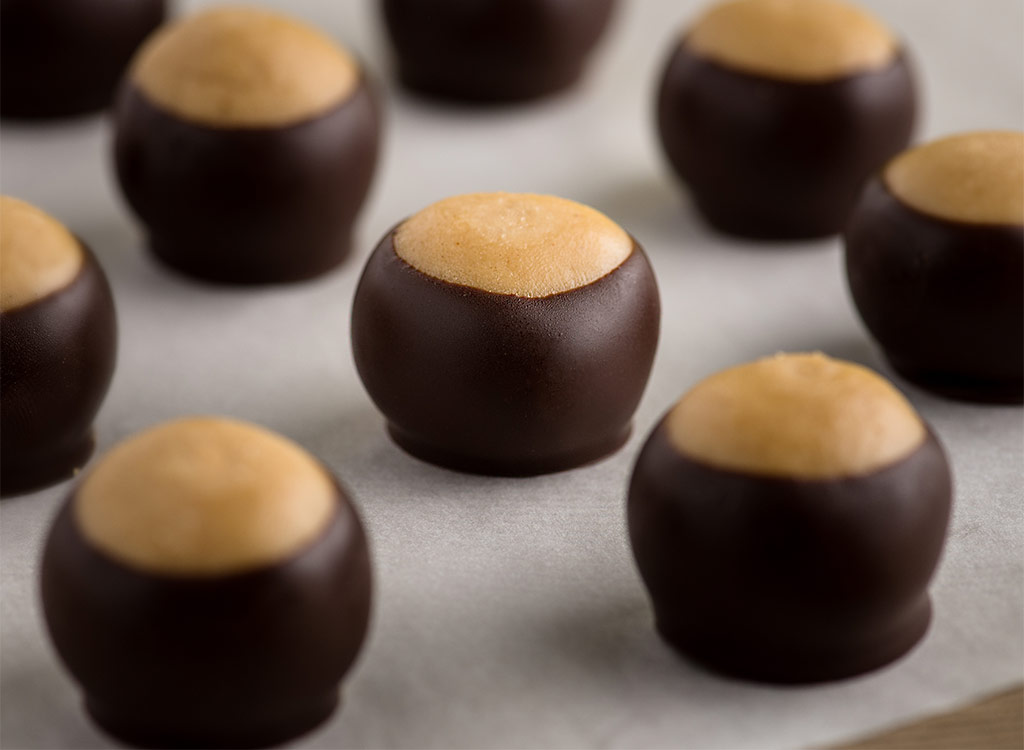 The ultimate Midwest treat is the buckeye. These confections combine the classic pairing of peanut butter and chocolate for an over-the-top experience.
To make the Buckeyes, take a decent amount of peanut butter and confectioners' sugar mixed together and dolled out into balls. Then, dip the whole thing in chocolate, but leave a small portion of the peanut butter visible. Think of the buckeye as an elevated version of the peanut butter cups you might have eaten as a child.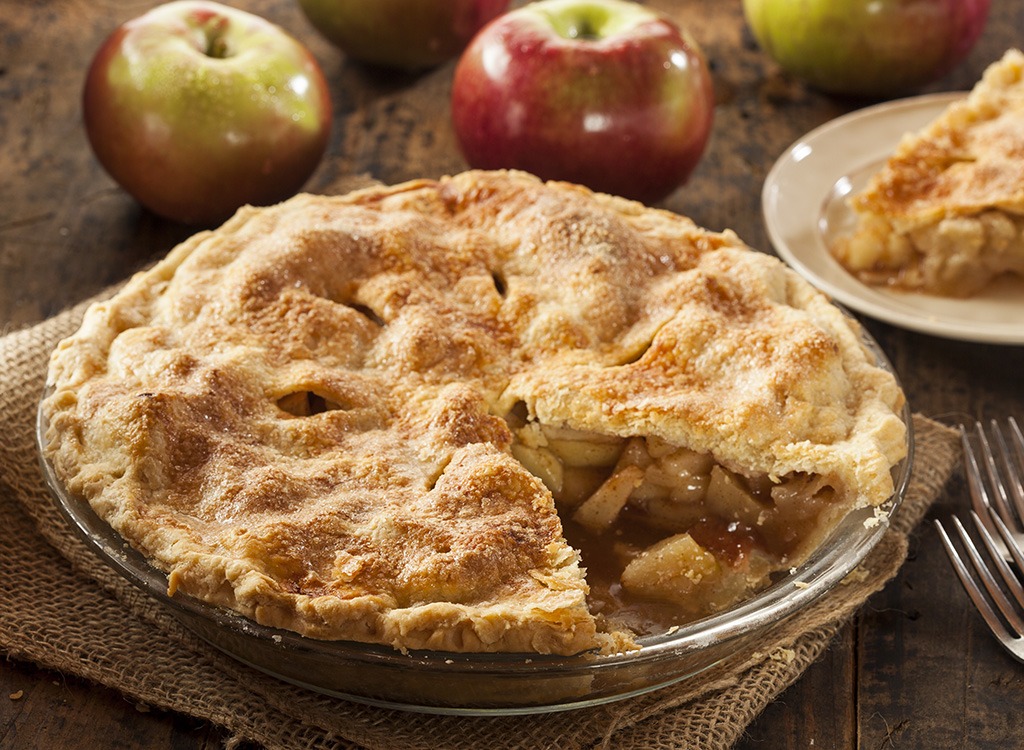 There's a reason for the saying "As American as apple pie." We couldn't make a list of iconic American foods and not include this dish. Whether you have a go-to bakery or a favorite family recipe, the chances are good that you've tried numerous versions of this dish over the years.
Tart apples mixed with warm cinnamon, butter, and a bit of salt, wrapped up in a flaky, buttery crust—what could be better? Whether you're at your grandma's house or a local diner, you can't go wrong with this dish.
When we think of clam chowder, we tend to think of New England style recipes, with a white base and lots of fresh clams. There's also Manhattan clam chowder, which adds tomatoes into the hearty mix. However you enjoy it, clam chowder is perfect for seafood lovers, especially if you can enjoy it on the coast with fresh-caught clams.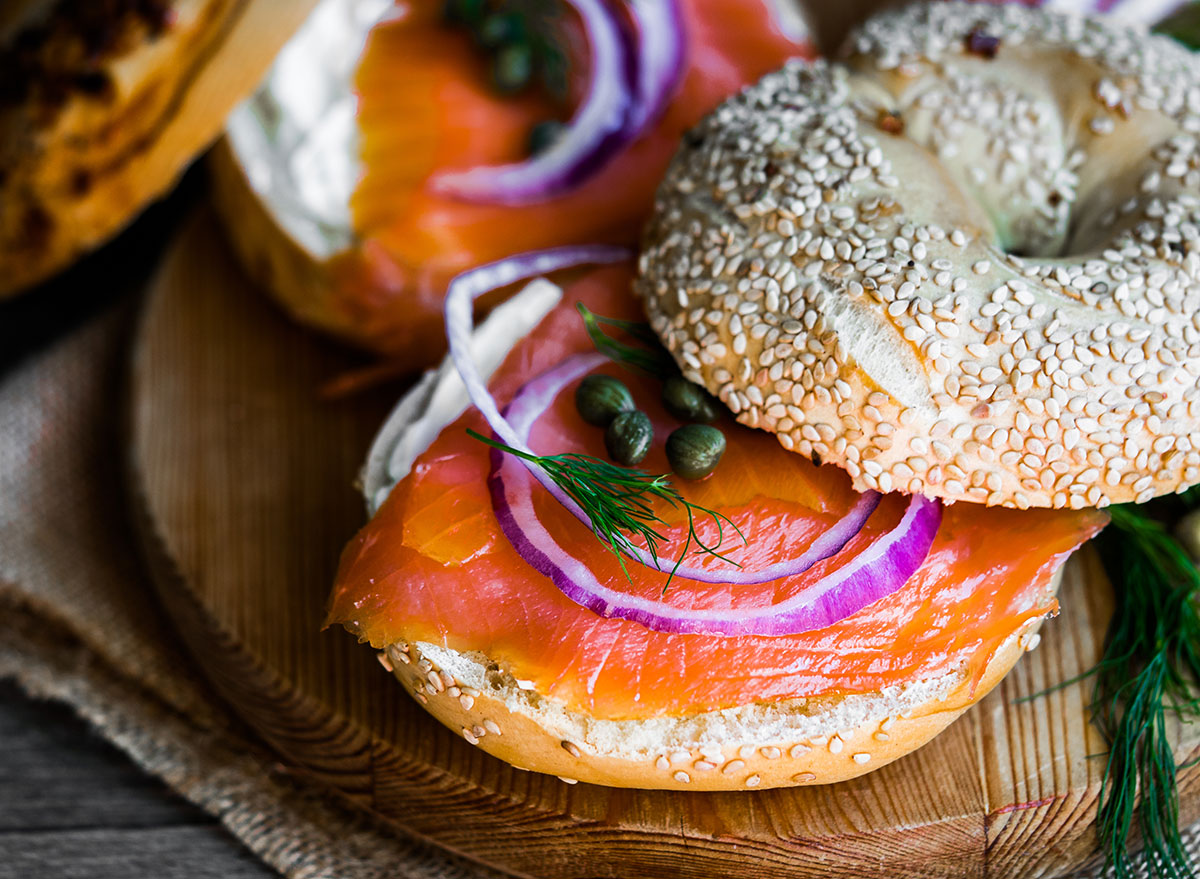 A quintessential New York City food, bagels are just different in the Big Apple. And if all you've had are the prepackaged ones from the grocery store, you're in for a treat. On top of the freshly made bagels at a New York bagel shop, you'll get a hearty smear of cream cheese, topped with lox salmon and garnished with tomato, sliced red onion, cucumbers, and capers. It's a savory dish that you'll see people eating on park benches all over the city.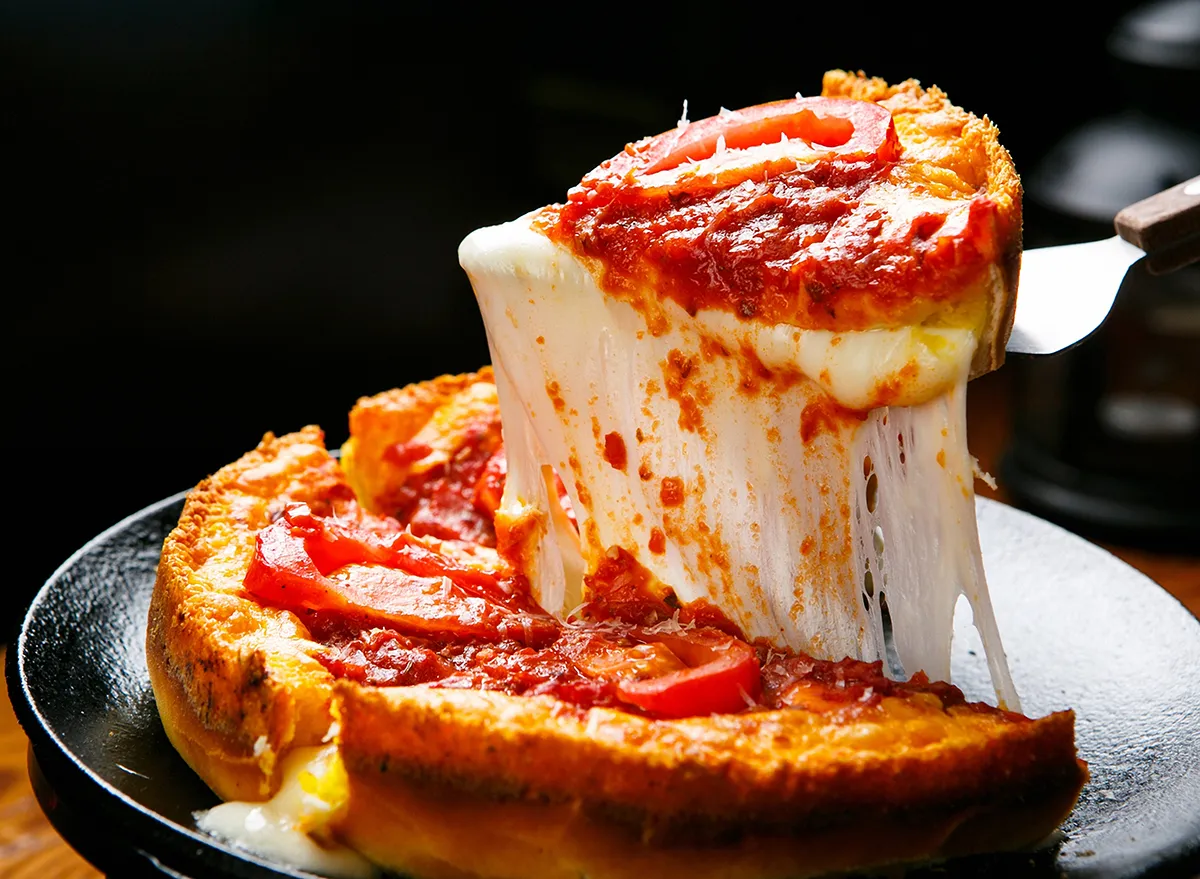 If there's one thing you need to get while you're in Chicago, it's a deep-dish pizza. This dish is less of a traditional pizza and more of a massive pizza casserole. The pizza starts off with a sturdy crust and is then filled with just about any pizza topping you can think of. That's not all, though—there's then another crust layer, followed by the sauce. You're going to want to bring your appetite for this one.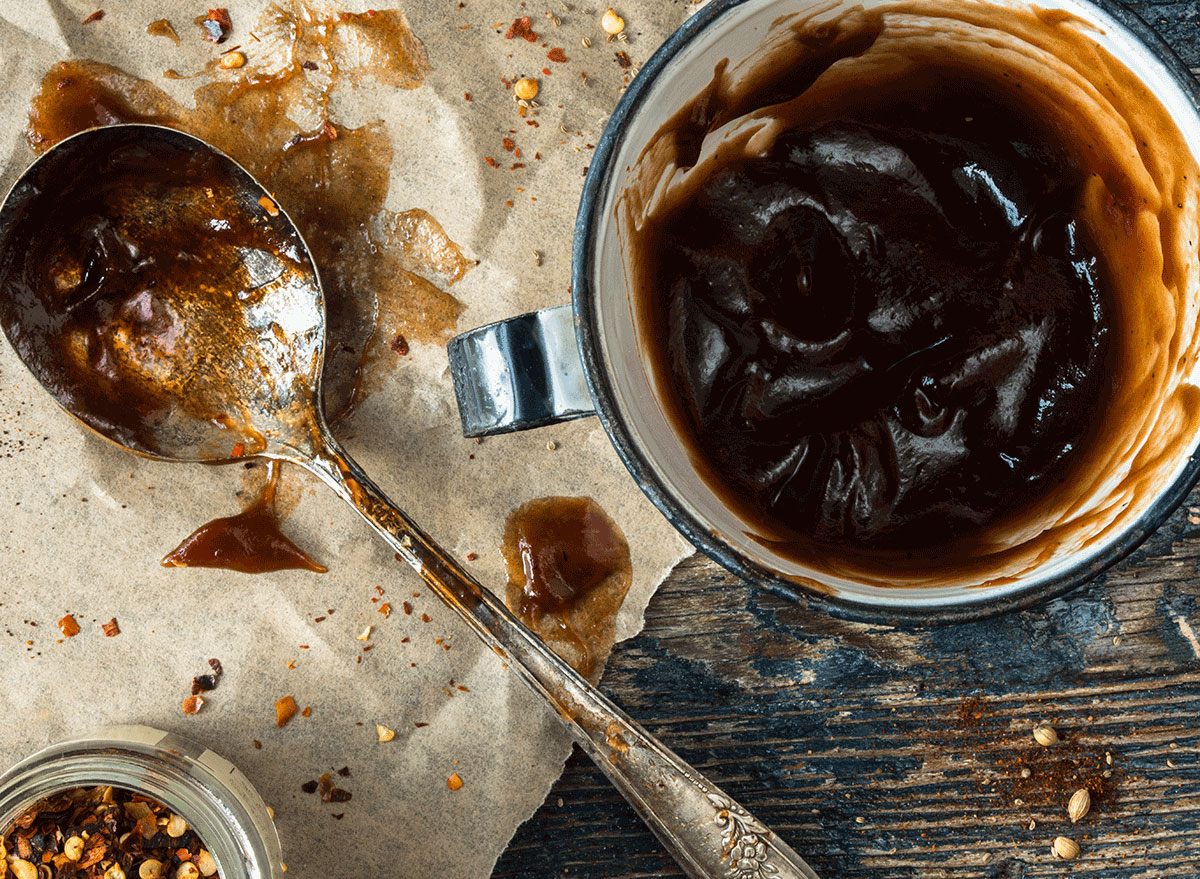 There are quite a few different types of barbecue in the United States, but one not to be missed is Kansas City BBQ. This style of barbecue is well-known for sweet, thick sauce, and it can include beef, pork, and even chicken. Other regional barbecue styles, meanwhile, are more focused on one type of meat, like Carolina whole hog barbecue or Texas brisket.6254a4d1642c605c54bf1cab17d50f1e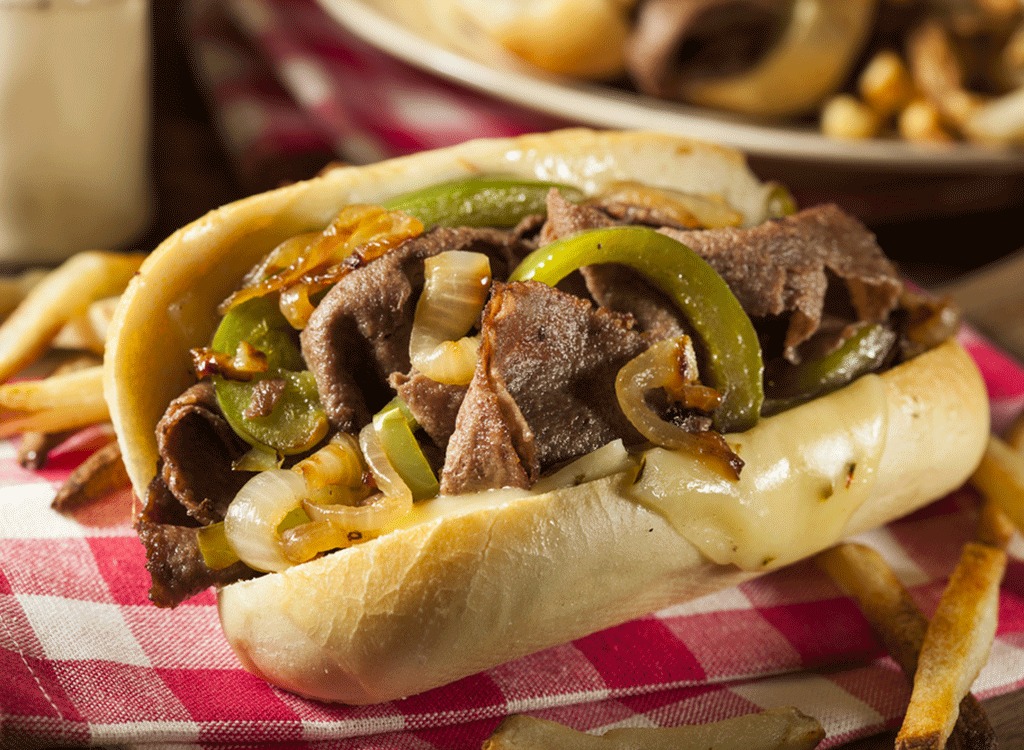 Cheesesteaks are almost a right of passage in Philadelphia, and everyone has their favorite place to get one. The sandwich starts off with a crusty roll filled with thin-sliced ribeye beef that's been cooked on a flat top grill and topped with melted cheese.
Cheese selections can vary based on preference, but most people use Cheez Whiz, American Cheese, or Provolone. The sandwich can also include fried onions, sautéed mushrooms, ketchup or sweet peppers.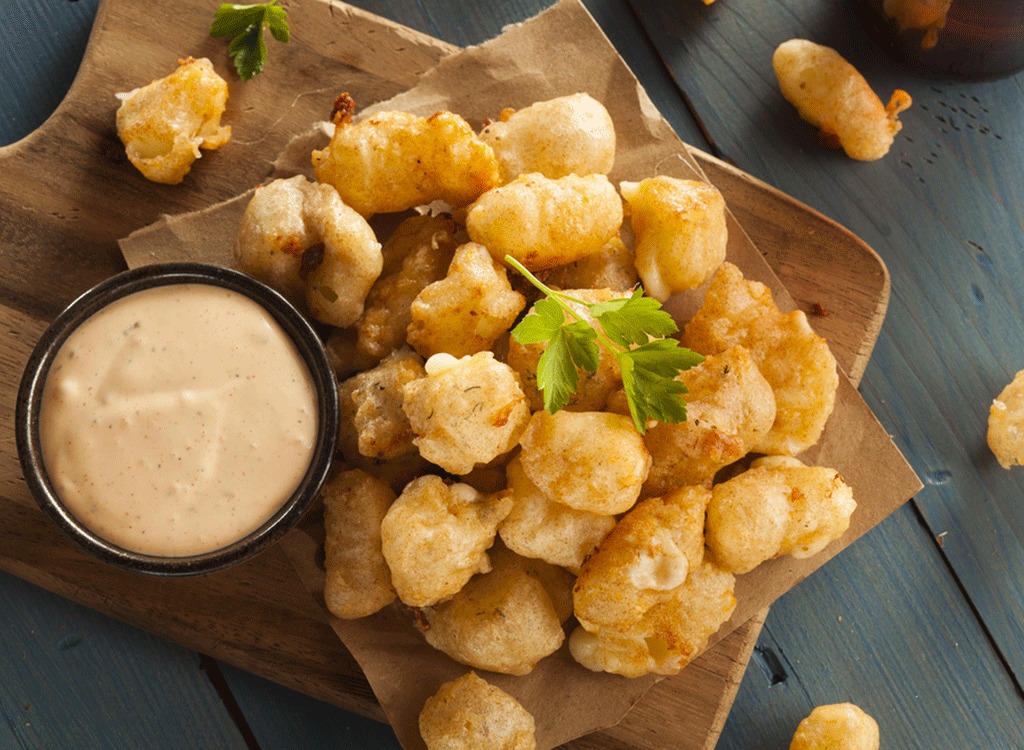 One of the number one Midwestern snacks is fried cheese curds, which are made from pasteurized milk. The cheese cubes are covered in a light batter and fried to perfection for a crispy-on-the-outside, melty-on-the-inside texture. Cheese curds can be a little salty, but they pair well with an ice-cold beer.
New England is known for its fresh seafood, and there's nothing more quintessential on a warm summer day than a lobster roll. The best ones start off with a split-top New England-style hot dog bun that's been liberally buttered and toasted to perfection on both sides. Cold lobster meat is then tossed with mayonnaise, tarragon, and celery and piled high on the bun.
In Hawaii, this frozen treat is a staple for locals and tourists. The treat was originally brought over by Japanese plantation workers, and it's still a staple of Hawaiian cuisine today. The ice is topped with cold flavored syrups and served with a scoop of ice cream or sweet red Azuki beans. After trying the real thing in Hawaii, you're never going to want to go back to the boring "shaved ice" at the fair again.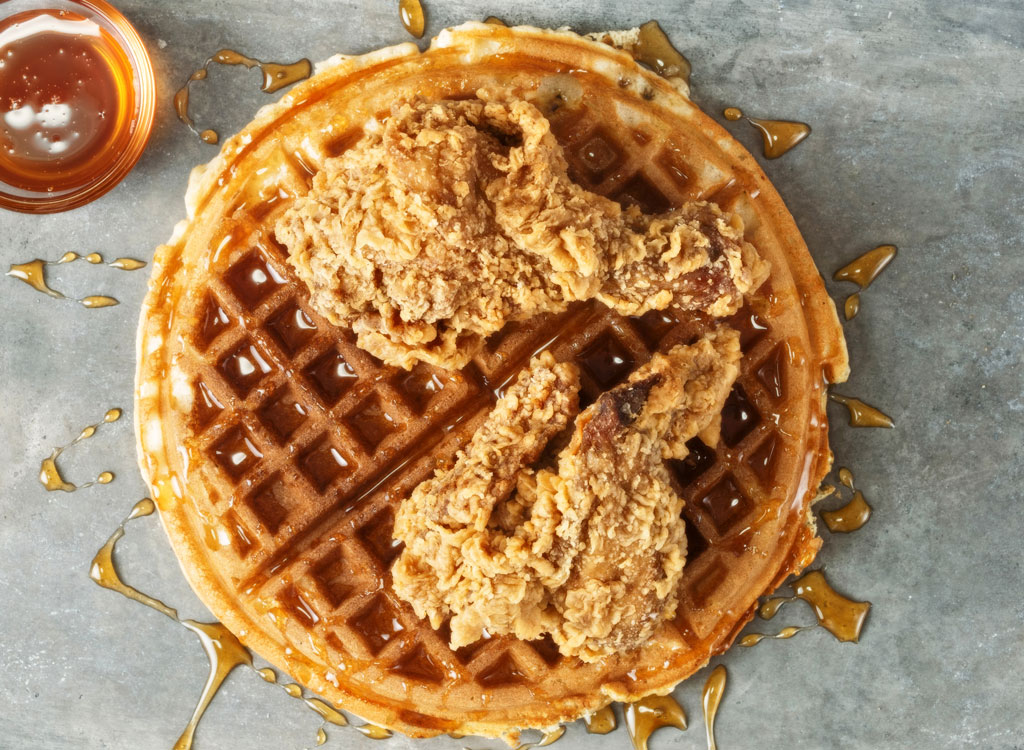 A true Southern staple is chicken and waffles, which has now become a very trendy dish across the United States. Typically, the chicken includes fried bone-in white and dark meat. The crispy golden chicken is set on top of a fresh waffle for a sweet and savory combo that can't be missed. Chicken and waffle experts will even top their plate with a sweet and spicy mix of maple syrup and hot sauce.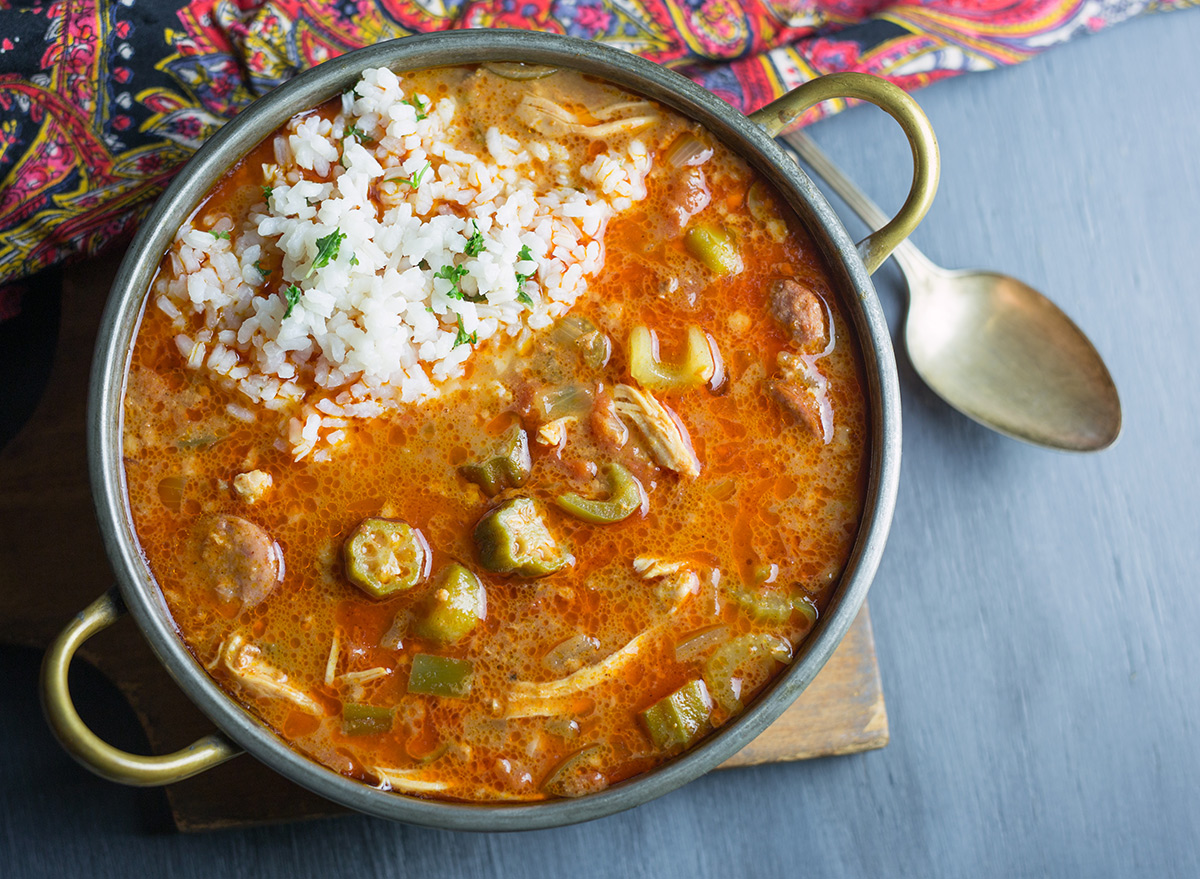 Cajun food from the deep South of Louisiana has a rich tradition of featuring hearty dishes that serve a crowd, with a kick of spice. Gumbo is one of those iconic dishes and starts off with a mix of flour and fat called a roux. This paste gets cooked until it's dark brown (like melted chocolate) and serves as the base of the gumbo.
Onions, bell peppers, and celery, along with okra, seafood, and other proteins, round out this stew, which is then served atop a bed of white rice.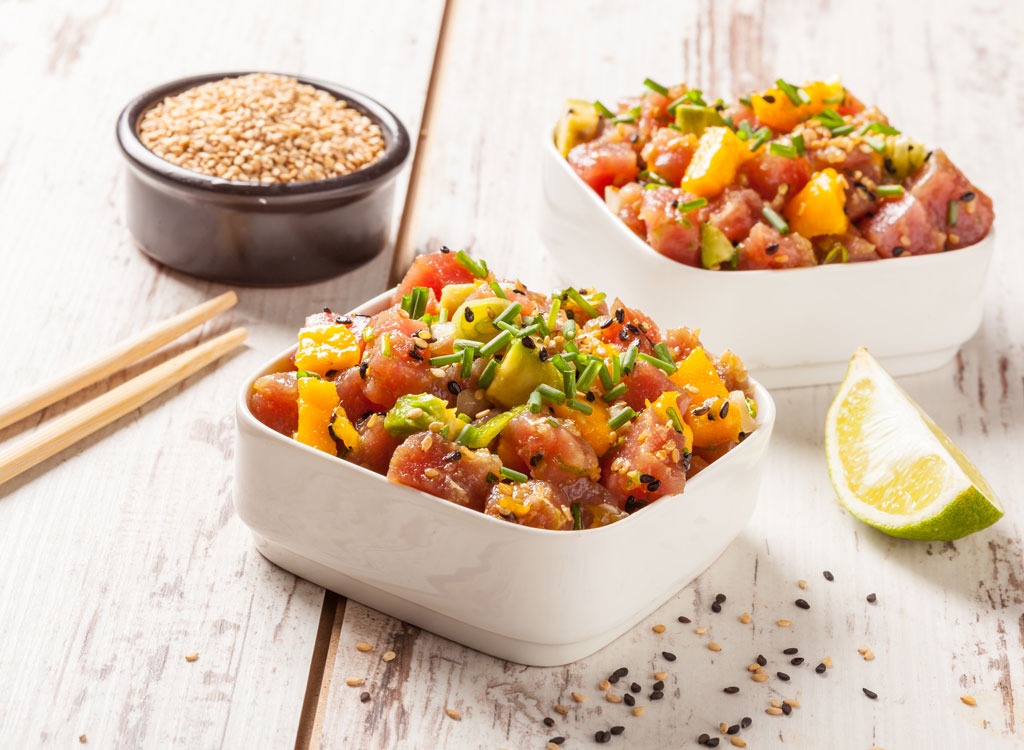 Poke is still a big food trend after taking over the food scene a few years ago. And even though you might have a poke place in your hometown, you'll find the best and most authentic poke bowls in Hawaii, where the dish originated. Poke is traditionally made with chunks of marinated raw fish, which is served over rice and topped with vegetables and other seasonings. Savory or hot sauces will enhance the dish even more.
Another Hawaiian food icon is loco moco, a breakfast staple on the islands. The dish starts with a mountain of white rice topped with a perfectly cooked hamburger patty, and a sunny side up egg is put on top of the rice. The whole thing is smothered in brown gravy for a hearty and filling breakfast.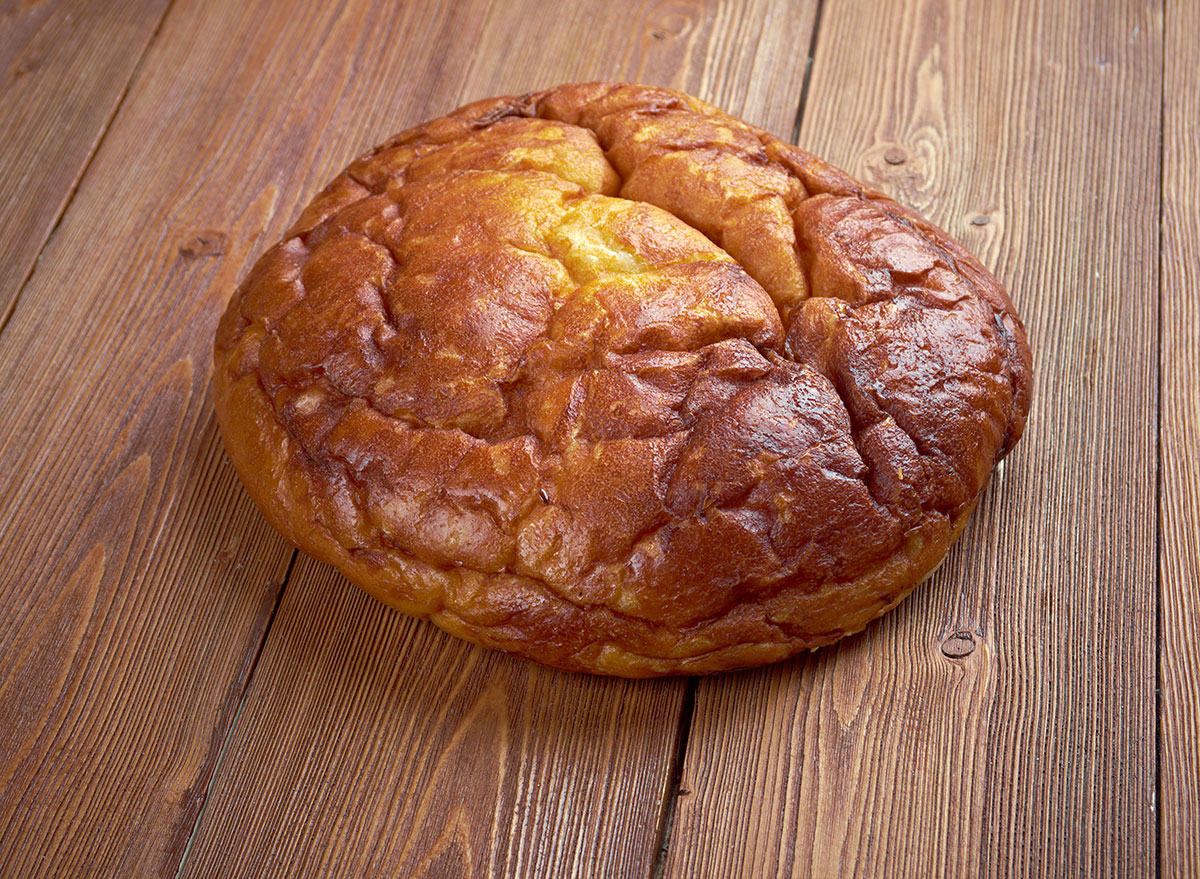 Frybread is a Native American dish that hails from the Southwestern part of the United States. The flat dough is deep-fried, making it crispy on the outside and light and fluffy on the inside. The dish can be eaten by itself or paired with just about anything. It can also be made into delicious tacos with all of the traditional taco toppings.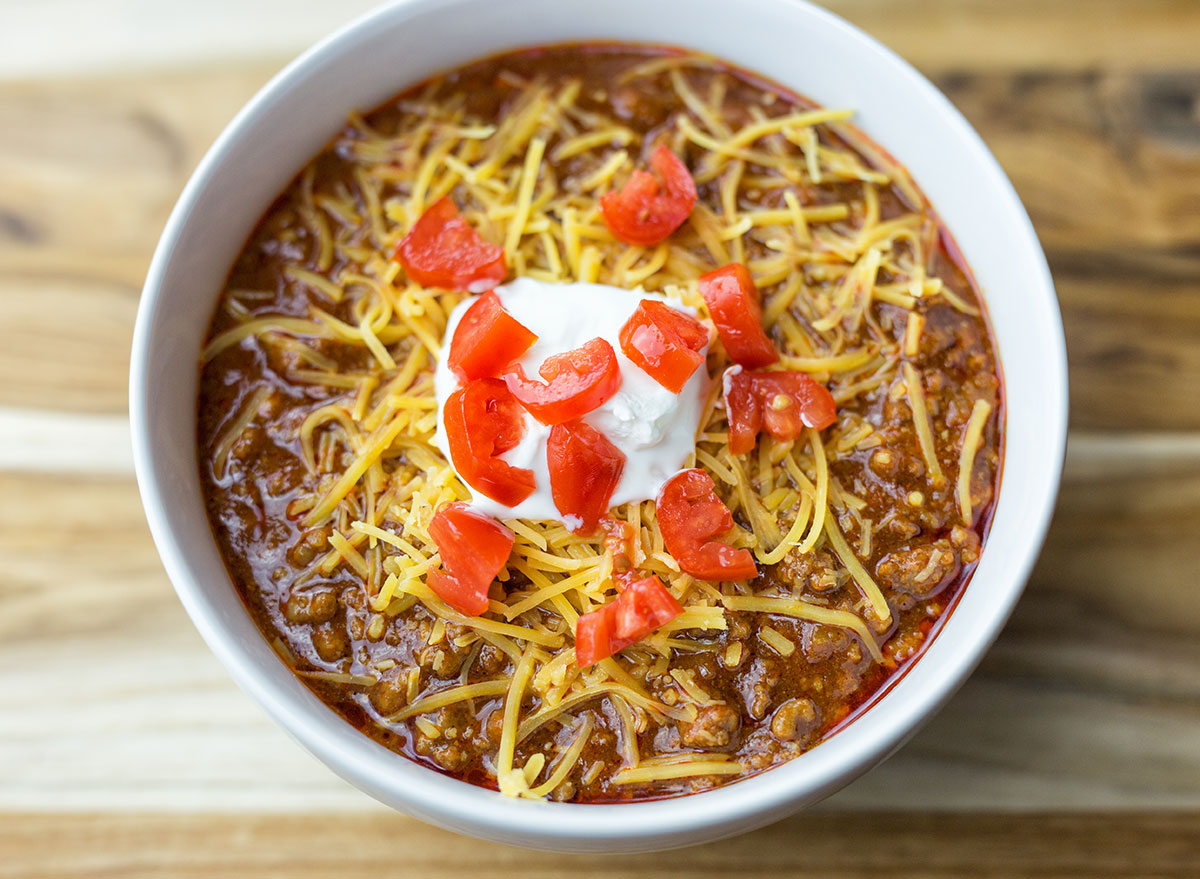 When you travel to Texas (or anywhere in the Southwest), getting a big bowl of Texas chili is a must. What separates Texas chili from other chilis is that the Texas variation does not have beans or tomatoes. In all honesty, it's more of a glorified beef stew with a mix of chili peppers. The dish is often loaded with sour cream, shredded cheese, scallions, and jalapeños on top.
There's a history behind the sourdough bread on the Pacific coast, especially in San Francisco. Gold miners were the ones who "founded" sourdough bread after freshly baked bread had gone sour, and they began taking their bread starters to bed with them so the starter wouldn't die.
Then, in 1849, Boudin Bakery was founded, promoting the idea that no one outside of San Francisco could create sourdough bread because the climate made a very special type of yeast for the bread. Obviously, that's not true—it's all in the bacteria—but you'll still get some of the world's best bread in San Francisco.
Another Southern staple is fried green tomatoes. The dish is made up of unripe green tomatoes that are battered in a cornmeal crust then deep-fried. The outer crust is crispy and somewhat sweet, while the tomato inside still has some firm texture and a little bit of bitterness. Many places serve their fried green tomatoes with a ranch dressing-style dip or remoulade for some added flavor.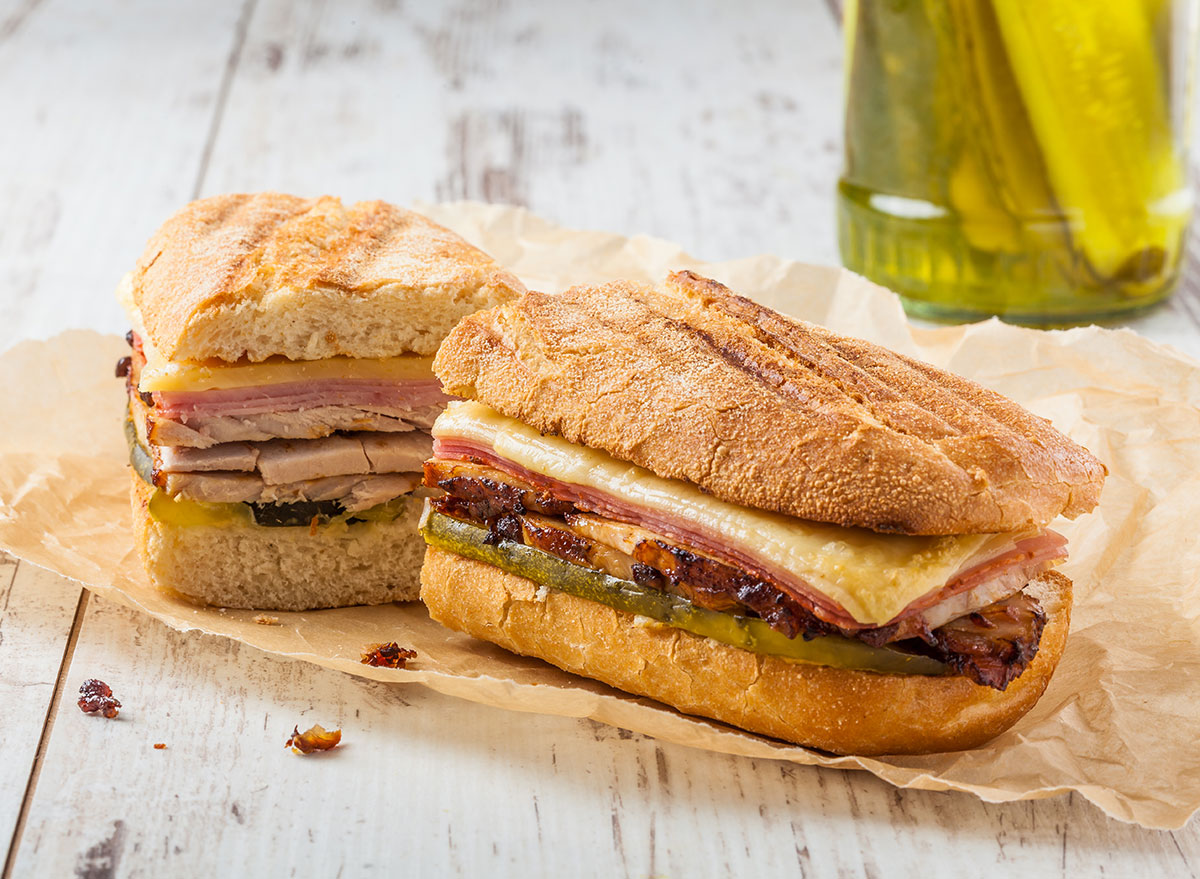 If you're headed to Miami or Key West, you're going to want to get a Cuban sandwich. These two cities are known for their Cuban restaurants and the pressed sandwich that is served at most of them. The whole thing starts off with fresh Cuban bread that's slathered with mustard. Then ham, shredded roasted pork, pickles, and Swiss cheese are added on. The sandwich is cooked until the outsides of the buns are crusty, making for a delicious meal.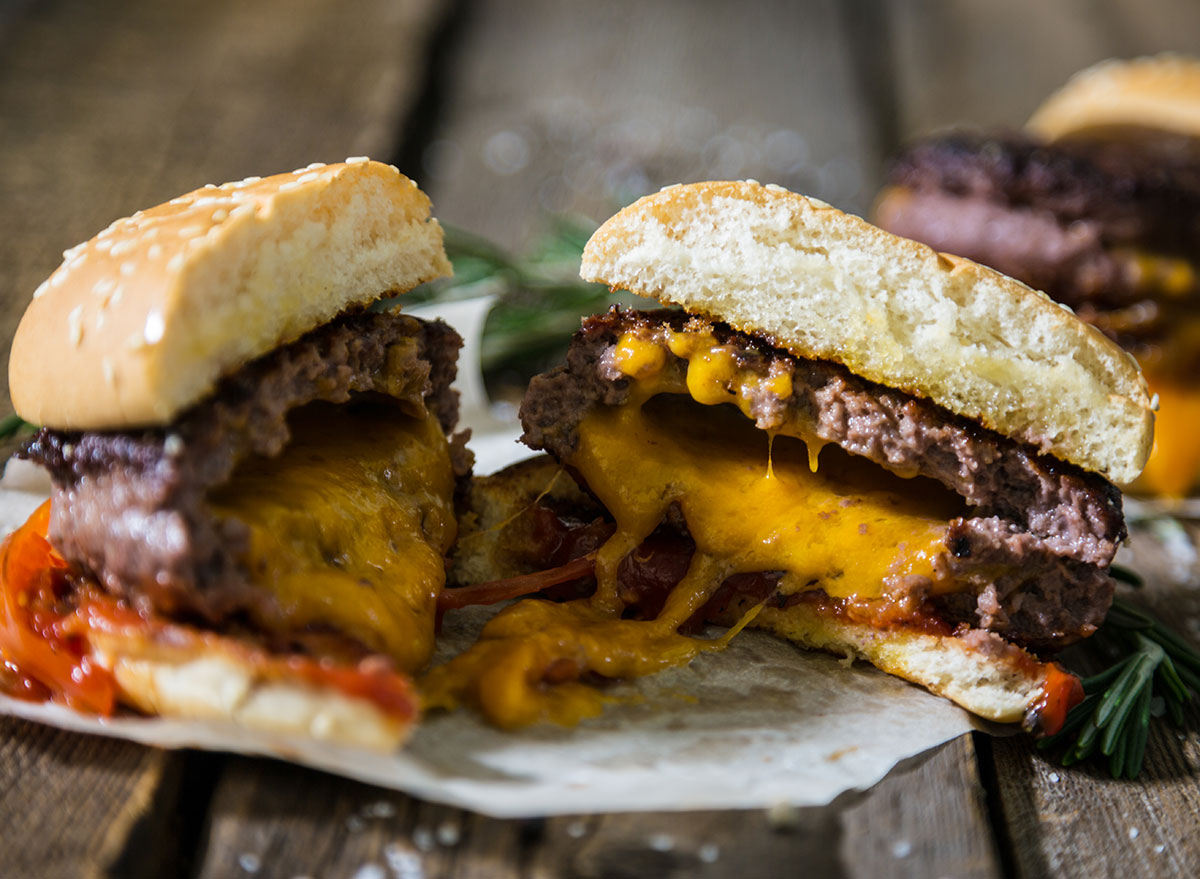 If you're traveling through the Midwest, you cannot leave until you've experienced a juicy Lucy hamburger. These burgers were said to have been invented at a bar in Minneapolis, and they have taken off across the country. What makes these so special is that they have the cheese stuffed into the burger meat instead of on top of it. When you cut into the burger, all of that melty cheese oozes out, making for a delicious bite.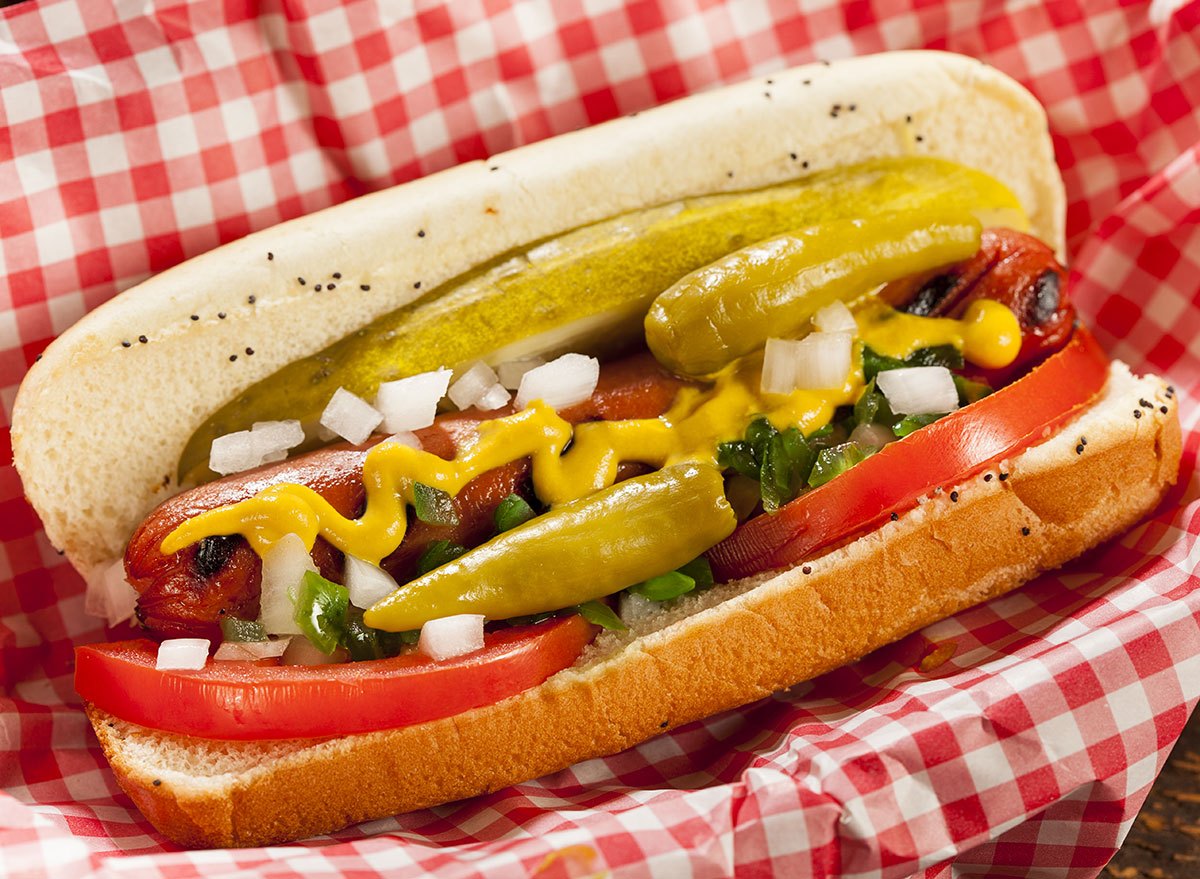 If you're headed to a Chicago Cubs game or walking downtown, you'll probably see someone munching on a Chicago-style hot dog. This American icon is a regular hot dog topped with yellow mustard, chopped white onions, bright green sweet pickle relish, a dill pickle spear, tomatoes, pickled peppers, and celery salt on a poppy seed bun. This hot dog is a mouthful, so be sure to grab a few extra napkins.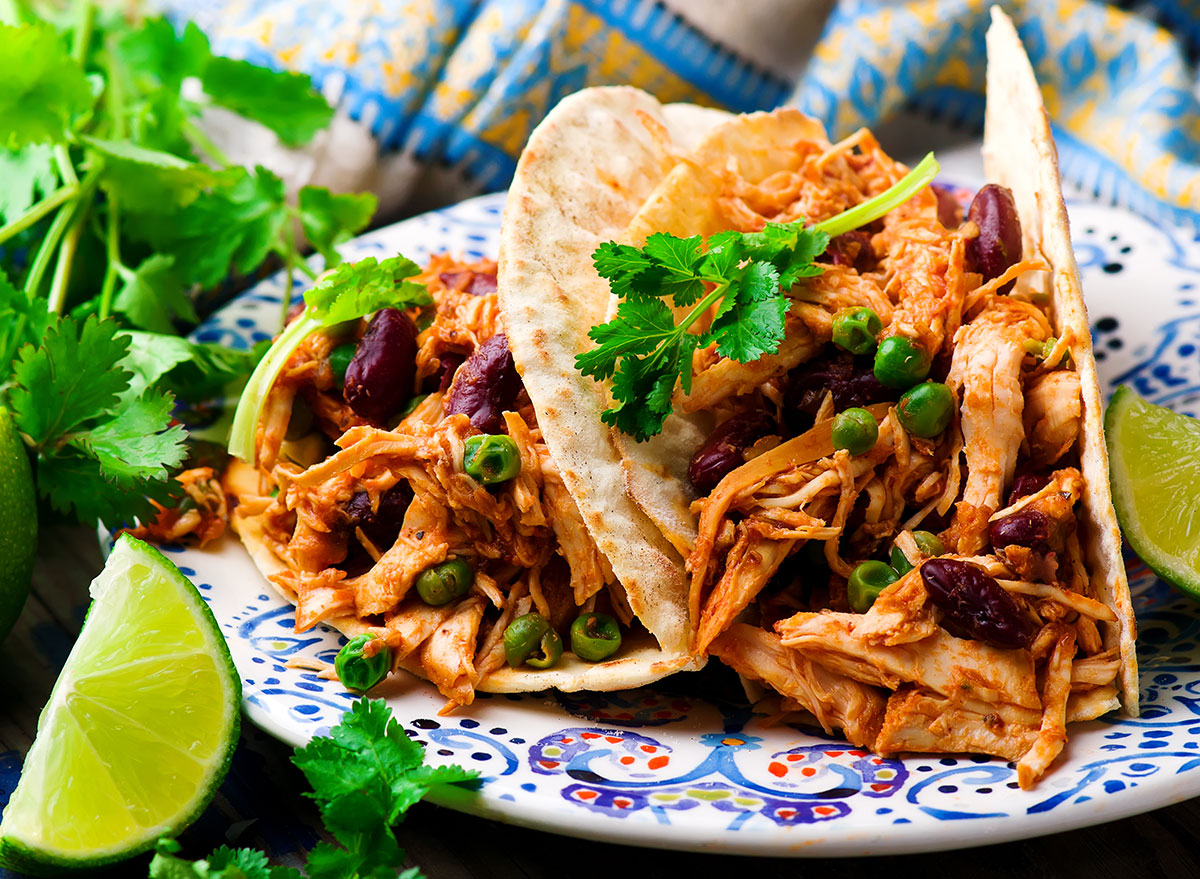 We could not talk about iconic American foods without mentioning Tex-Mex foods like tacos, burritos and nachos. The best place to get these is in the Southwest, near the Mexico border. What makes a dish Tex-Mex over traditional Mexican is the addition of shredded yellow cheese and flour or hard-shell taco shells, whereas Mexican food will always use soft corn tortillas.
Whether you're road-tripping across the country or just looking for a new cuisine to try in your home state, you can't go wrong with these classic American foods.
Megan duBois
Megan duBois is a travel and lifestyle journalist with bylines across the internet and in print at Delish, Conde Nast Traveler, Travel + Leisure, Yahoo Lifestyle, and more.
Read more about Megan