7 Restaurant Chains Making a Big Comeback After Bankruptcy
These popular brands are rising from the ashes.
While filing for bankruptcy is thought of as being the end of the road for a restaurant business, this worst case scenario is often avoidable. When restaurants declare a Chapter 11 bankruptcy, they will also propose a plan to keep the business running and arrange to pay their debts over time. With time and proper management of resources, restaurants can survive bankruptcy and make a comeback.
In 2022, we saw a few filings and closures as inflation and other economic pressures led to a decrease in customers and a tougher operating climate overall. Betucci's and Happy Joe's Pizza are two chains that are still running, despite the bankruptcy filings. Others, like Hale & Hearty and Hometown Burger, finally closed down their remaining locations after years of struggling. Will we see any of these beloved chains prosper again? If the past is any indication, it certainly is possible.
A Harvard Business School study touched on the "very different role" that bankruptcy played for large corporations as compared to individual consumers and small firms. For example, corporate bankruptcy filings increased significantly during the first months of the pandemic, according to the 2020 study. Between January 1 and August 31, filings with assets valued at $50 million or more shot up nearly 200% on a one-year basis while smaller company and individual filings decreased. Corporations are adept at using bankruptcy as a source of debt protection, but smaller businesses are more likely to refrain from filing, and to view bankruptcy as "a last resort."
With that difference in approach and attitude in mind, here's a look at six restaurant chains making the biggest post-bankruptcy comebacks in recent years.
Sweet Tomatoes / Souplantation
Sweet Tomatoes, also known as Souplantation in California, was hit hard by the pandemic, just like many other buffet restaurants. Born in San Diego, the self-serve chain operated locations with 50-foot salad bars, and served homemade soup, pasta, bread, muffins, and pizzas. After surviving bankruptcy in 2017 and seeing positive returns from renovating and reopening units, the company was again forced to close during the pandemic. The chain filed for bankruptcy protection in 2020.
The chain has been dormant since, but it seems the concept may still have some life. In March, a new lease was sought for a former Sweet Tomatoes location in Tucson, Ariz. A company called ST Three purchased the rights to the Sweet Tomatoes and Souplantation brands and has tapped the former Sweet Tomatoes operators to help reopen the location. If the loyal fans on the chain's Facebook page are any indication, the chain still has a lot to offer to its patrons.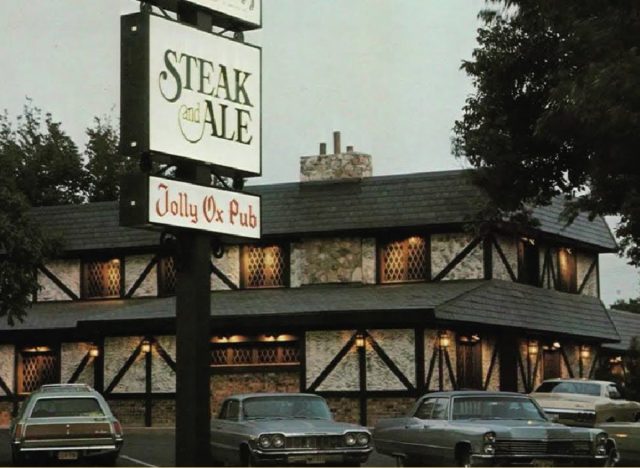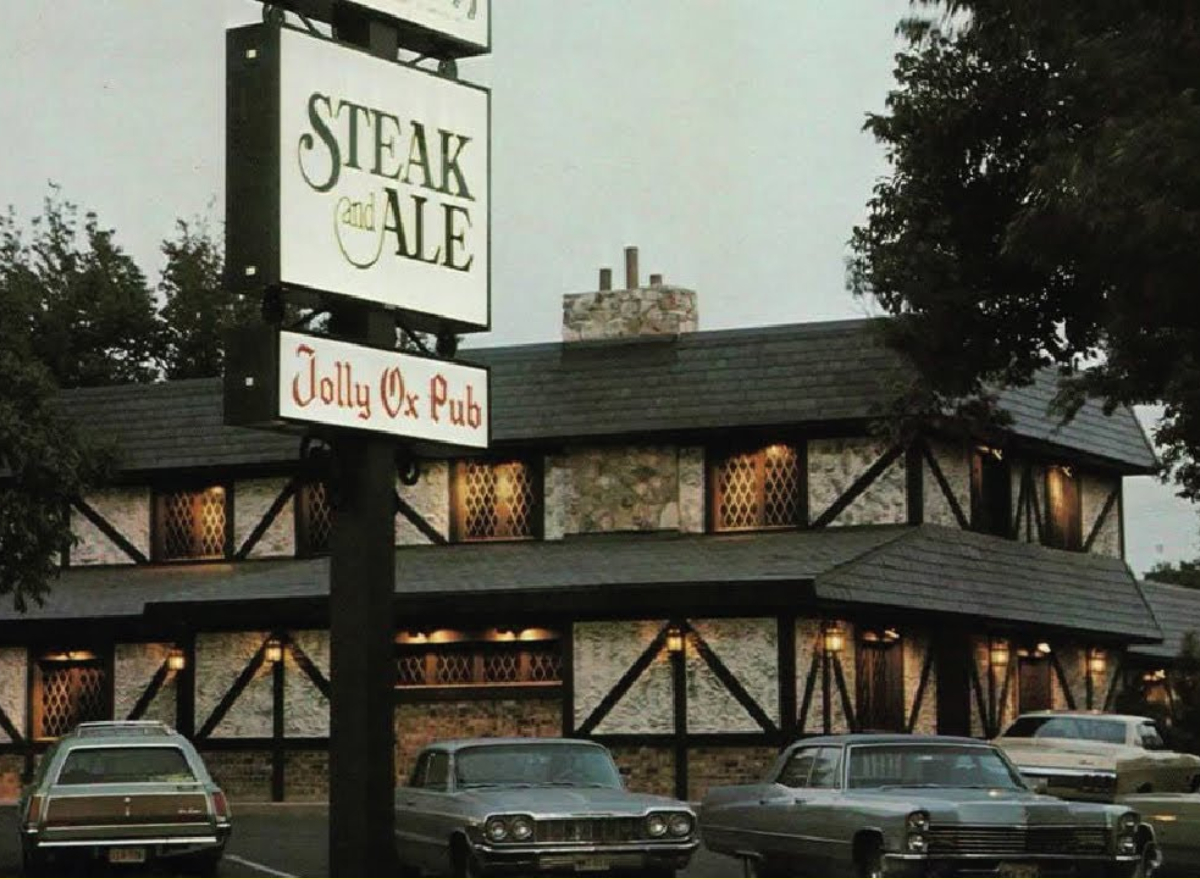 This beloved bargain steak chain closed its doors far before the pandemic, but now Steak and Ale is ready for a comeback. In 2008, all remaining restaurants were closed part of a Chapter 7 bankruptcy filing and fans lost all hope they would ever again be able to enjoy its dimly lit atmosphere and reasonably priced cuts of prime meat. But the chain's luck seems to be turning.
Legendary Restaurant Brands, the company that acquired Steak and Ale in 2015, has recently announced a major comeback with a deal that will open 15 new steakhouses under that brand in the United States. The restaurant revival is set to begin later this year, with the first opening in Burnsville, Minn., and other locations to follow in Oklahoma, North Dakota, South Dakota, Nebraska, Missouri, and Kansas.
"The evolution of the affordable steakhouse category is ready for the reintroduction," said Paul Mangiamele, the chairman and CEO of the company.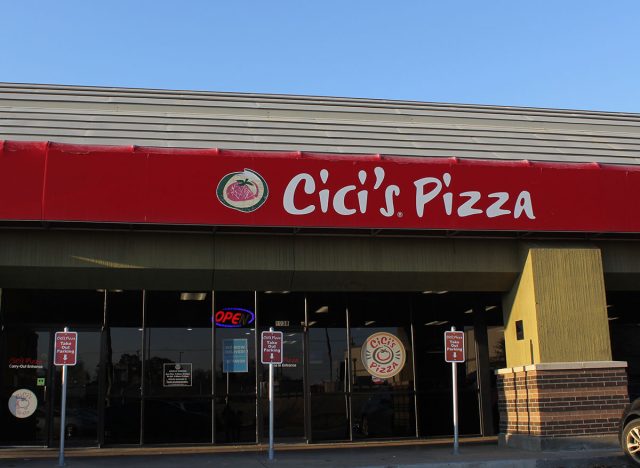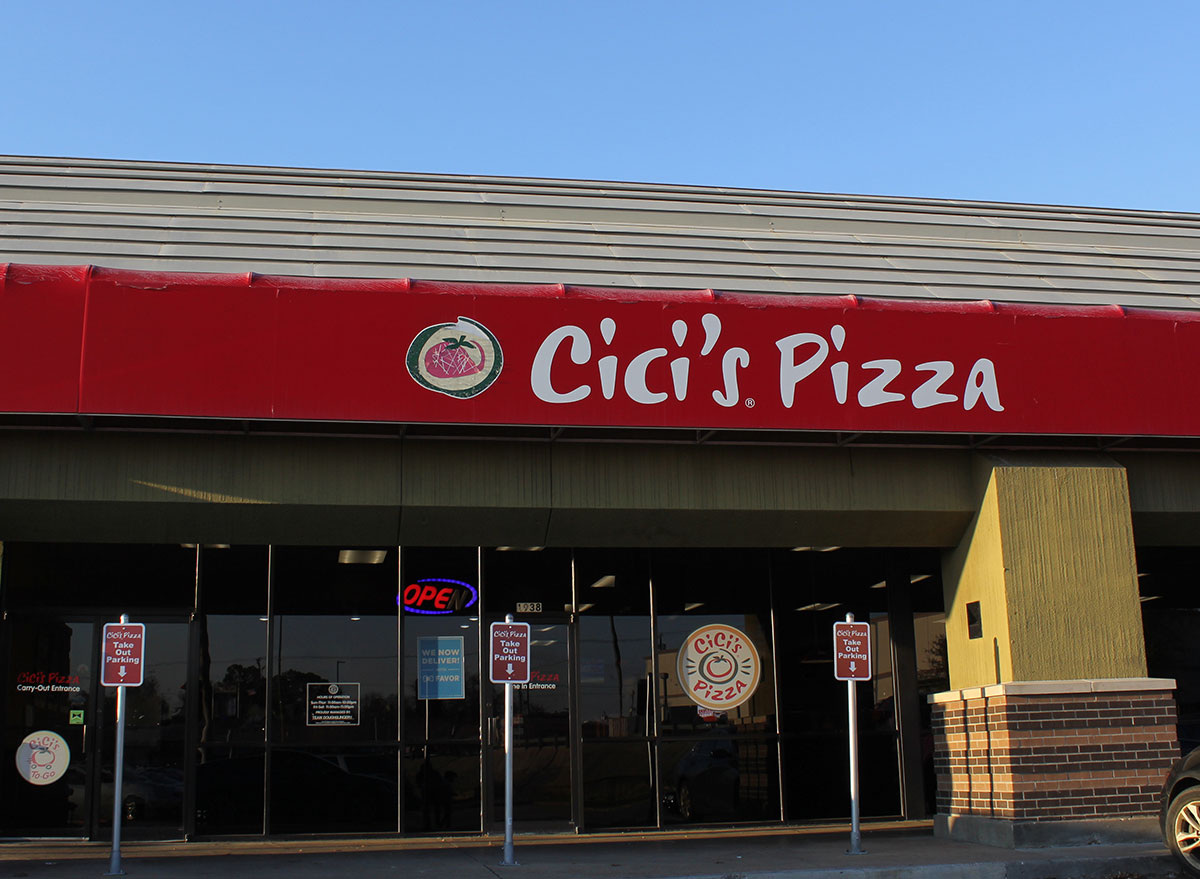 This Texas-based pizza chain had already begun to decline before the pandemic with systemwide sales dropping from $443.3 million to $393.9 million—a decline of about 10%—from 2017 through 2019. The pandemic led to a net loss of $2.7 million in 2020 and the chain filed for bankruptcy in Jan. 2021 and was acquired by D&G Investors, a group associated with Applebee's operator SSCP Management.
At the end of Oct. 2022, the chain announced a boost in customer interest in the brand and credited its increasing sales to the new game rooms implemented at numerous locations. The revamped, modernized game rooms have gone from contributing about 1% of the revenue to 10% to 20%. Company president Jeff Hetsel, called the effort a "game changer." In early 2023, the chain was also called out by Pizzamarkeplace.com for its innovative and on-brand marketing campaign.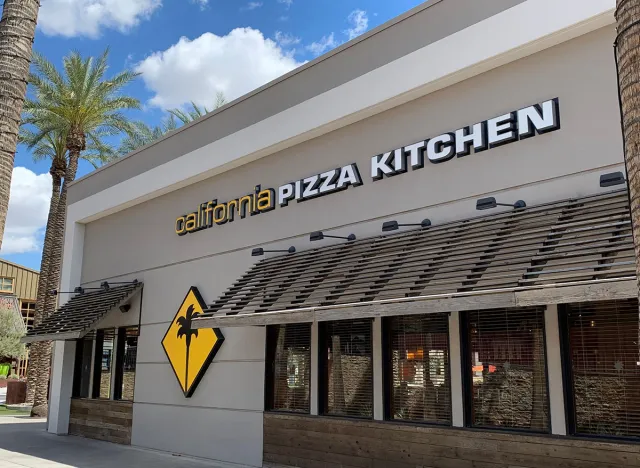 California Pizza Kitchen was hit hard by the pandemic: dine-in sales at the chain dropped a precipitous 77% in the last week of March 2020, and by the end of the year the chain had lost more than a tenth of its store count. When CPK declared bankruptcy in July 2020, it was $403 million in debt.
Not long after the filing though, a debt-for-equity deal was secured, decreasing the overall debt load by $220 million. With its finances in better shape—and with a major menu upgrade—business at the chain has rebounded in the past two years.
In 2021, annual sales climbed back to $490 million. And in 2022, CPK signed two new international development agreements that include expansions in Costa Rica, Chile, Canada, and India.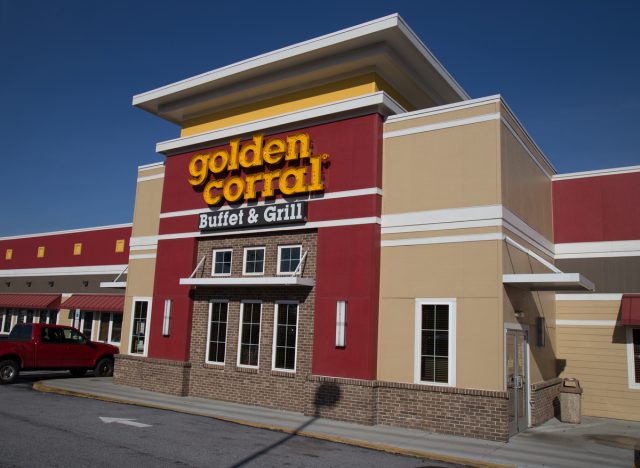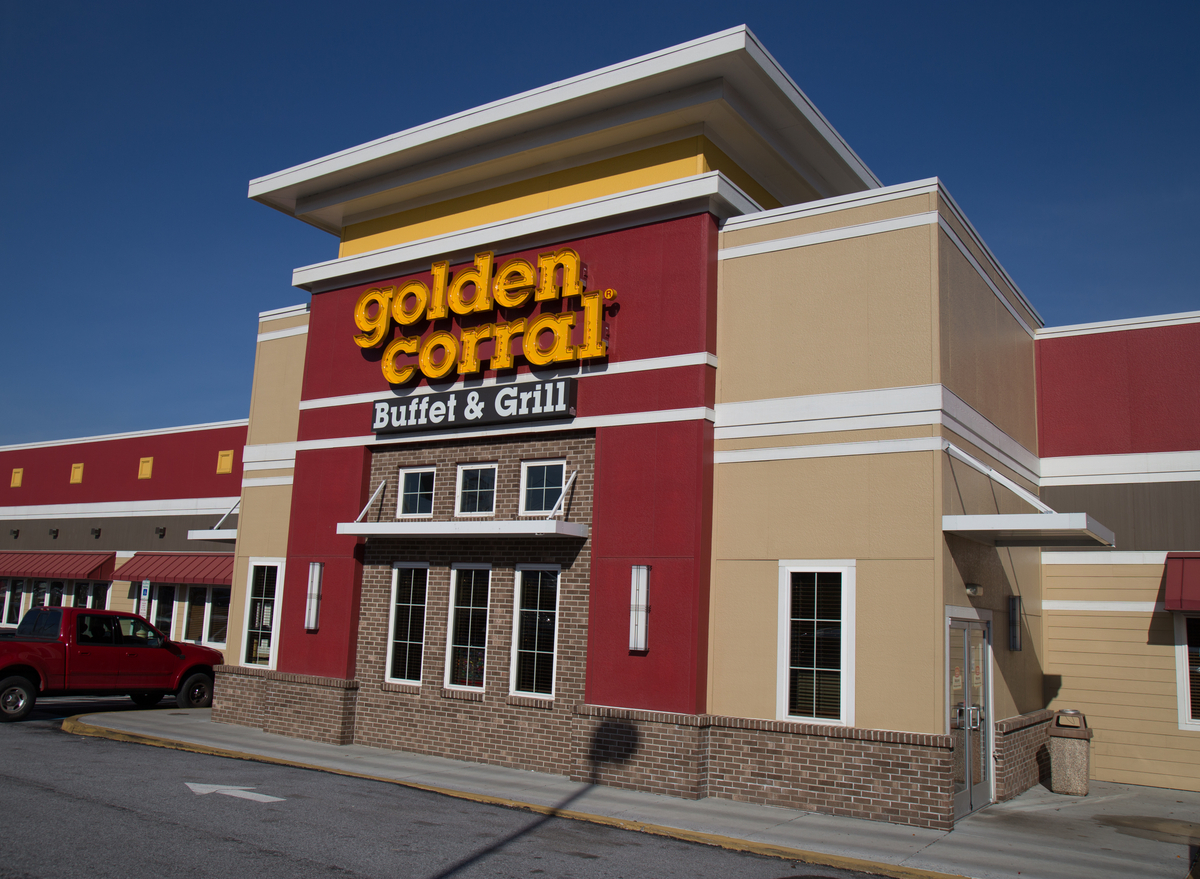 Buffet chains were particularly hard-hit by the pandemic, and Golden Corral was no exception. Sales plummeted over 60% in 2020, and in the year following, the beloved chain closed a quarter of all locations.
It also saw two of its largest franchisees go bankrupt: Orlando-based Operator 1069 Restaurant Group filed for Chapter 11 debt protection in late 2020, followed soon after by Platinum Corral, which declared bankruptcy in April of 2021. Between them, the operators accounted for over 12% of the Golden Corral footprint.
Two years later, however, Golden Corral's store count appears to have finally bottomed out—at about 360 units—and the chain is showing signs of recovery. Operating on a significantly reduced footprint, revenue climbed back to above $1 billion in 2021 and in 2022 comparable sales are currently up 30%.
This year, Golden Corral celebrates 50 years in business, with plans to invest in off-premise formats, such as drive-thrus.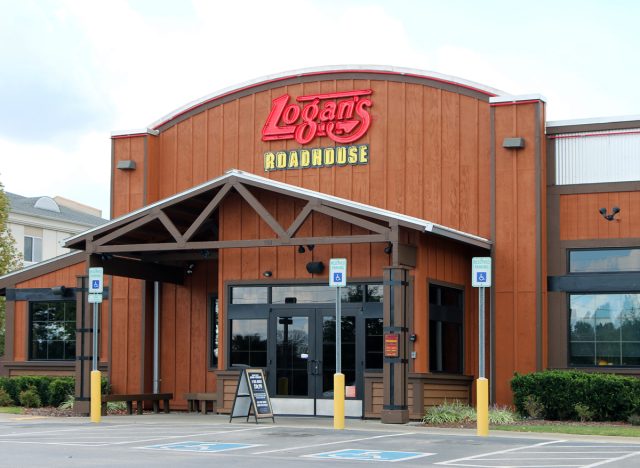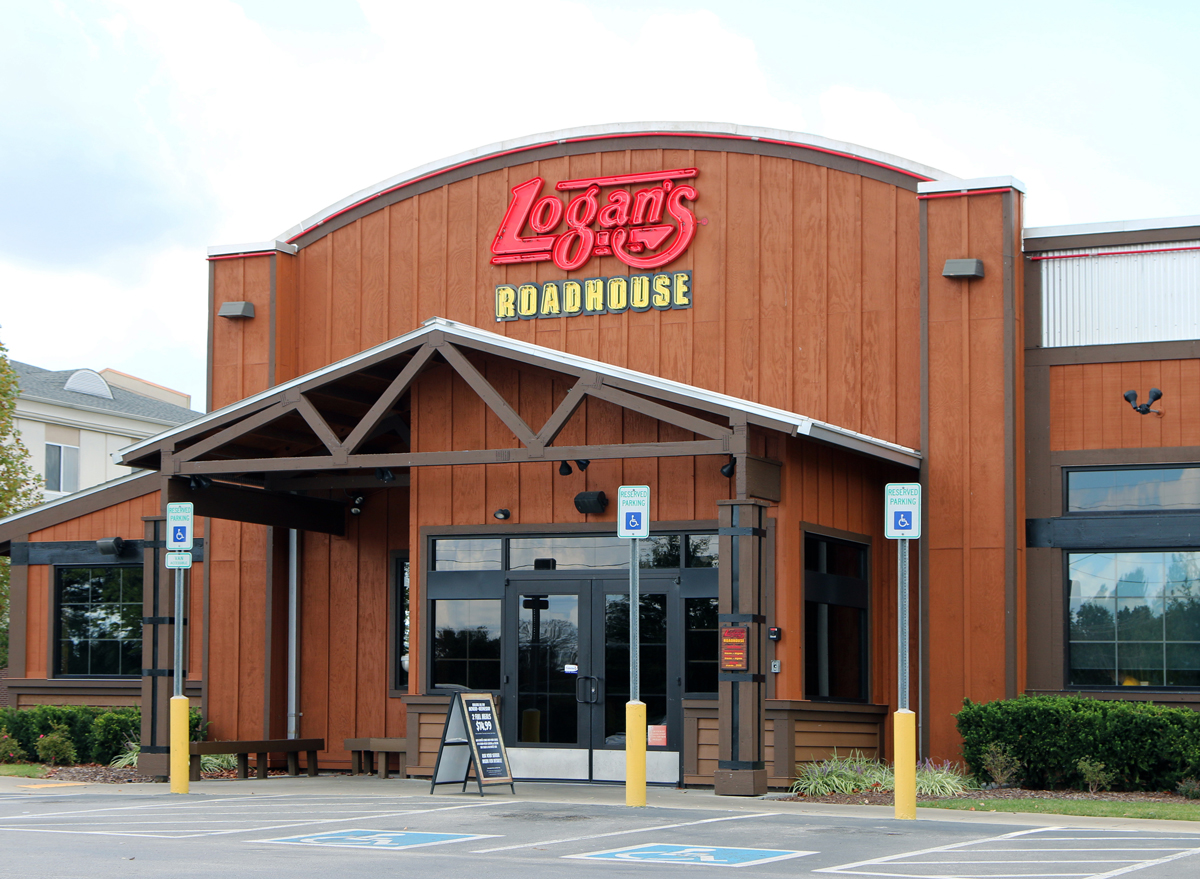 The steakhouse chain's parent company, CraftWorks Holdings, declared bankruptcy in March of 2020, furloughing almost all of its 18 thousand employees.
Not long after, however, Nashville-based restaurant group SPB Hospitality acquired the CraftWorks portfolio for $93 million.
Logan's Roadhouse has so far thrived under the new leadership: SPB has winnowed Logan's footprint down to a lean 146 restaurants and has succeeded in restoring sales. Following a decline of nearly 50% in 2020, annual sales bounced back in 2021 to $417 million. The steakhouse continues to re-open locations that suffered at the peak of bankruptcy.6254a4d1642c605c54bf1cab17d50f1e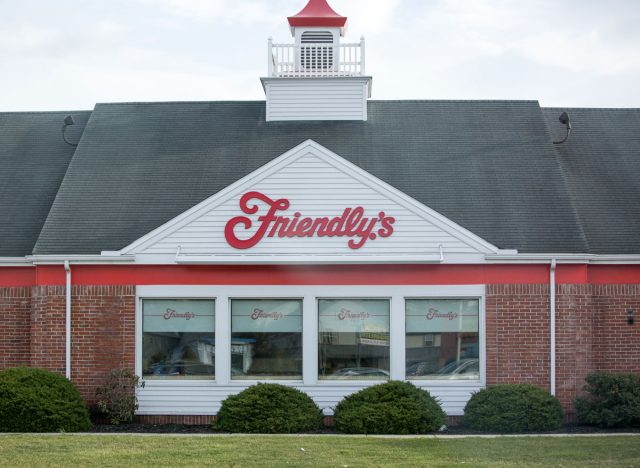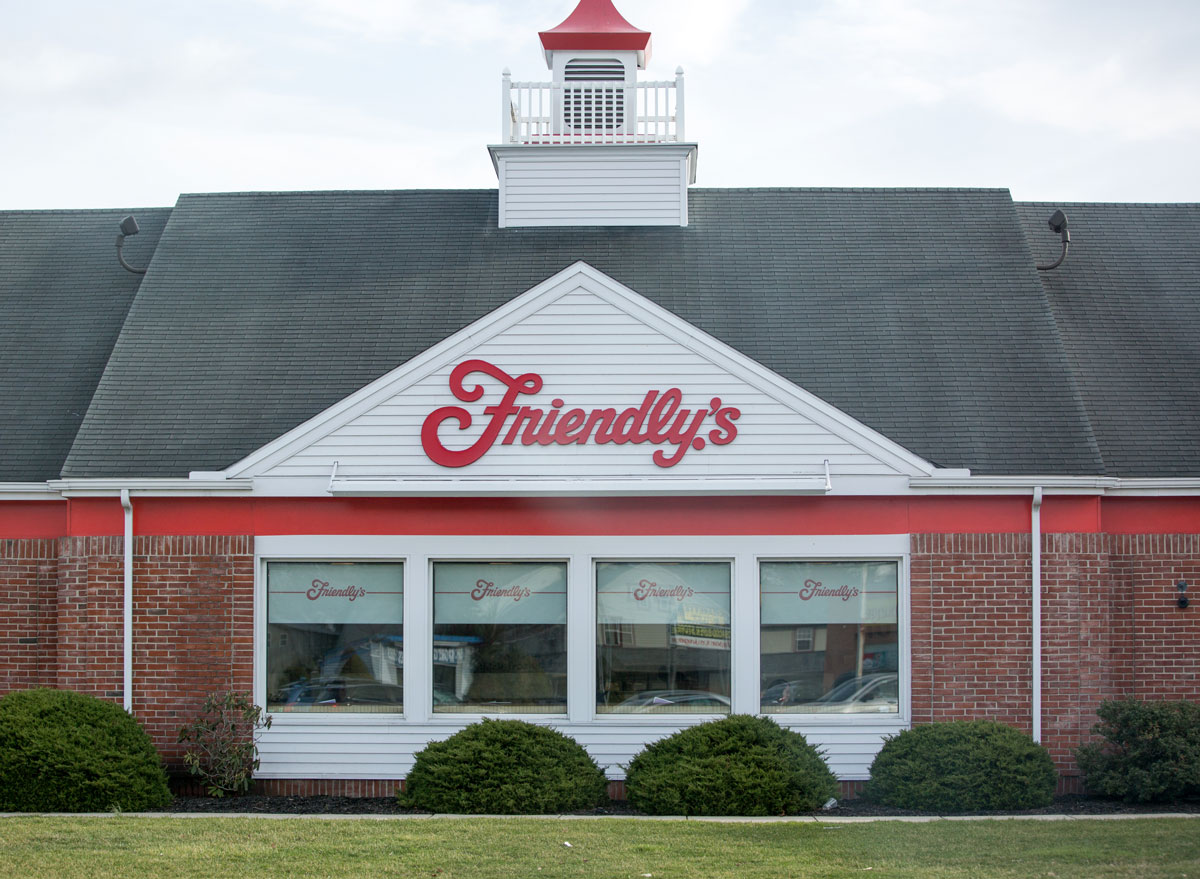 Friendly's has declared bankruptcy twice in the past twelve years—once in 2011, and then again in 2020. Sales at the family dining chain plummeted 40% during the pandemic, and store closures totaled nearly a fifth of the overall footprint.
But in the past few years, Friendly's has started making a comeback. Following an acquisition by Amici Partners Group, sales picked back up in 2021 and the restaurant closures finally slowed. That being said, the store count has bottomed out to 125 while the chain had over 800 locations nearly 3o years ago.
Since moving out of bankruptcy, the chain has further developed its mobile app—where customers can join the Sweet Rewards Club—and expanded its digital marketing, in addition to the new fast-casual prototype called Friendly's Cafe, which has counter service and QR-code ordering-payment to increase off-premise sales.
A version of this story was originally published on November 12, 2022. It has been updated to include new information.