7 Restaurant Chain Bankruptcies That Shook the Industry in 2021
Bankruptcies persisted well into the second pandemic year.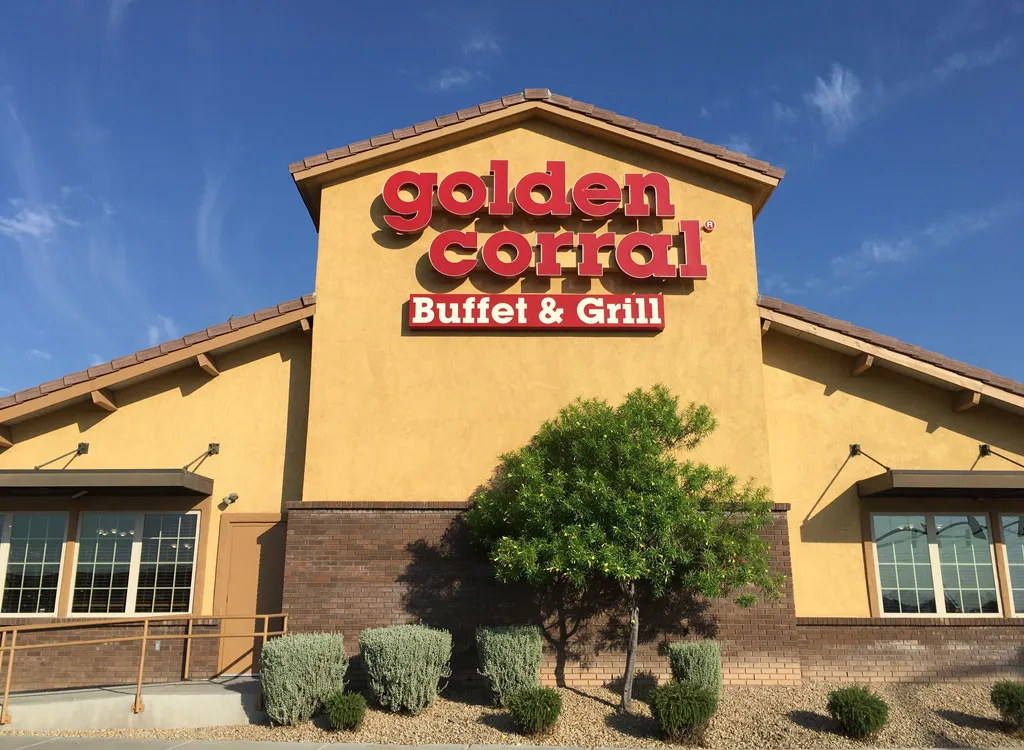 After plaguing the restaurant industry for much of 2020, bankruptcies persisted well into the first half of 2021, affecting not only casual dining and full-service restaurants, but fast-food chains, too. Many brands that made it through 2020 by the skin of their teeth struggled to regain footing in 2021 amid ongoing COVID-19 restrictions, dwindling sales, supply chain woes, and rapidly changing consumer behaviors. Under mounting debts, more than a few folded—either seeking debt protection in a Chapter 11 filing, or finding an investment company to buy them out of insolvency.
While not as numerous or as 2020's fast-food bankruptcies—which affected brands as diverse as Chuck E. Cheese, Le Pain Quotidien, and Wendy's—2021 had more than its fair share of restaurant downfalls.
For more, check out 7 Major Changes Popeyes Made in 2021.
Cici's folded and was acquired by D&G Investors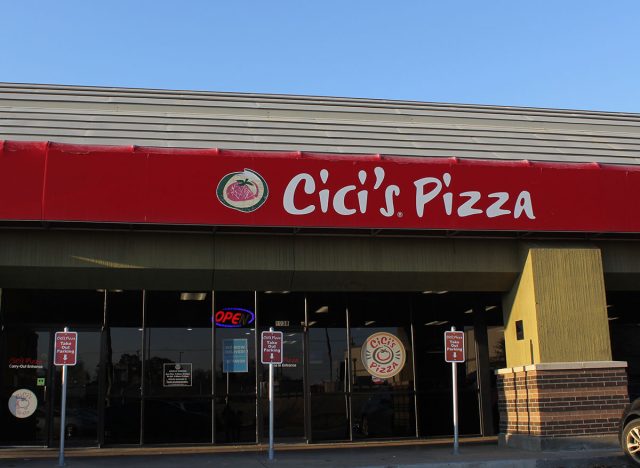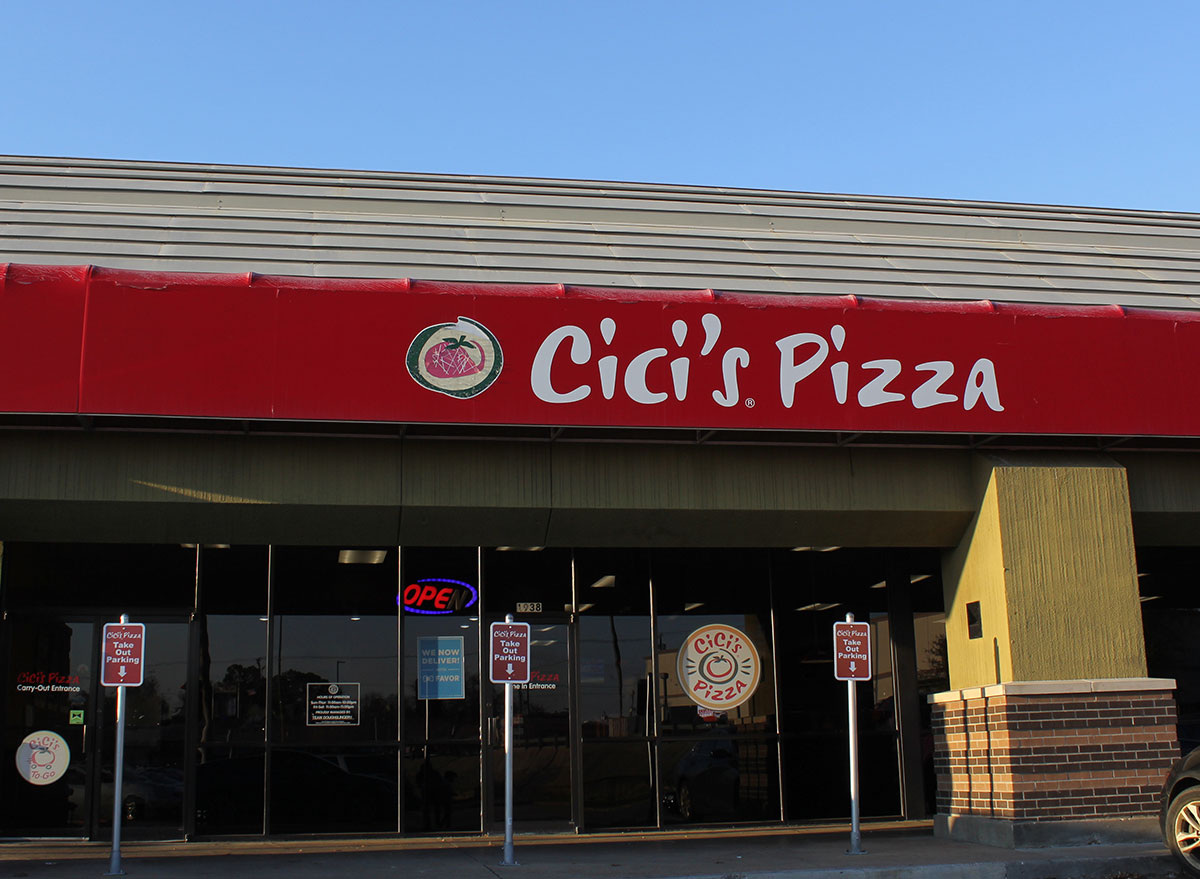 Cici's Pizza had been showing signs of decline well before the pandemic. Between 2017 and 2019, the Texas chain's systemwide sales dropped from $443.3 million to $393.9 million—a decline of about 10%. The pandemic complicated things further, and in 2020 Cici's revenue sank by an incredible $100 million, leading to a net loss that year of $2.7 million. The chain filed for bankruptcy in late January of this year, announcing the transfer of ownership of the company to D&G Investors. The chain is currently attempting to get back to its old glory with the new parent company.
A major Jack in the Box franchise collapsed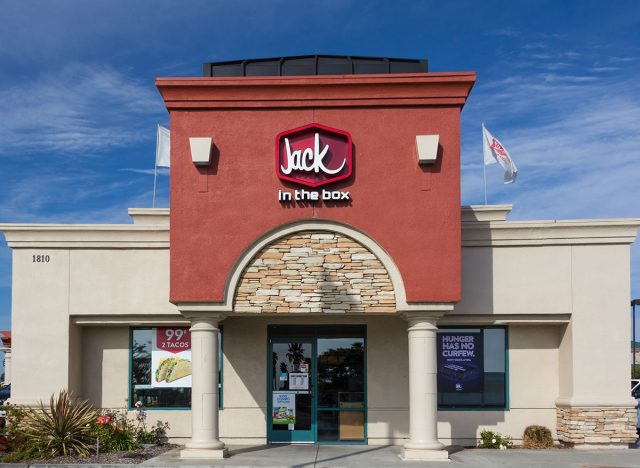 Jack in the Box may have performed well during the pandemic on a national basis (the company recently reported sales growth this year of 13.1%). Region by region, though, it's a different story. A case in point is St. Louis-based franchisee Conquest Foods LLC. The 70-unit company, along with two affiliated groups, declared bankruptcy in mid-February, seeking Chapter 11 debt protection and declaring liabilities of between $10 to $50 million.
Golden Corral's second largest franchisee nose-dived
Like other buffet restaurants, Golden Corral was hit hard by the pandemic. The chain's largest franchisee went bankrupt in 2020 and closed down several locations. Its second-largest, Platinum Corral, was not far behind, declaring bankruptcy in mid-April of 2021. At the time of the filing, the 28-restaurant company was $49.4 million in debt—$6.7 million of which was owed in loan repayments to the Paycheck Protection Program.
Casa Bonita took a turn for the worse
In addition to fast-food chains, the pandemic continued to decimate casual dining and full-service restaurants. And the fan-favorite Casa Bonita was one of the victims. A popular Colorado establishment—offering its patrons a unique combination of casual dining and tropical-themed live entertainment—the restaurant was forced to close at the start of the pandemic. Its parent company declared bankruptcy not long after, filing for Chapter 11 debt protection in mid-April, 2021. It revealed in its filing that it had $4.4 million in liabilities and less than $3.7 million in assets. However, the restaurant did get a happy ending—it has since been acquired by the creators of South Park.
Meatheads parent company had trouble with its creditors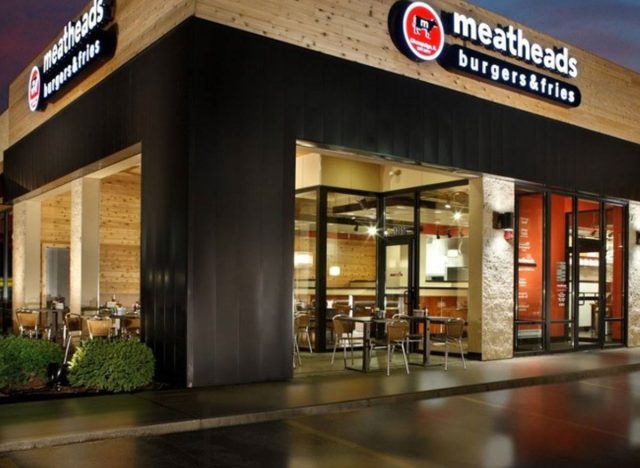 Chicago-based burger chain Meatheads had a rocky 2021, with its parent company Crave Brands filing for Chapter 11 bankruptcy in early April. Not long after, however, one of Crave Brands' principal creditors contested the filing, claiming that Crave had only filed for protection as part of  "a stunt…to stay in charge." The companies have since reached a compromise, with Crave Brands ending its bankruptcy filing and resuming operation of the Meatheads franchise.
The parent company of Furr's and Tahoe Joe's went belly up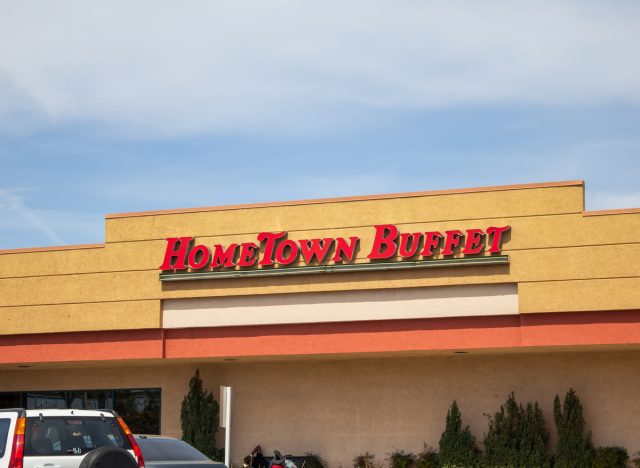 Fresh Acquisitions LLC—the owner of popular regional brands like Ryan's, Hometown Buffet, and Tahoe Joe's—declared bankruptcy in April, listing liabilities of $10 to $50 million. The company received a $3.5 million loan from VitaNova Brands, a holdings company overseeing management of some of Fresh Acquisitions' brands. Moving forward, Fresh Acquisitions plans to focus on development of its better-performing brands, including Furr's AYCE Marketplace and Tahoe Joe's. The future of Fresh Acquisitions' other legacy brands remains, according to a VitaNova spokesperson, "up to the courts."6254a4d1642c605c54bf1cab17d50f1e
Grill Concepts Inc. filed for bankruptcy and permanently closed three restaurants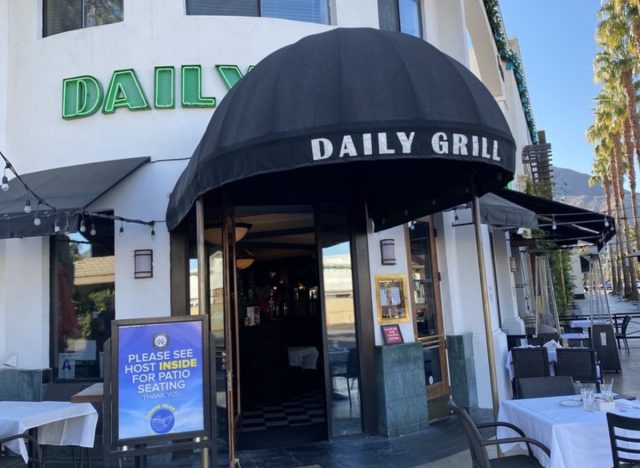 Grill Concepts Inc., the parent company of West Coast brands Daily Grill and Public School on Tap, declared bankruptcy on April 28, 2021. In its filing, Grill Concepts announced that it had implemented "drastic, cost-cutting measures" to get its businesses up and running again. The company permanently closed three Grill in the Alley locations and put the kibosh on a number of underperforming restaurants scattered throughout Florida, Colorado, and California, rejecting their leases. The company is hoping that the bankruptcy reorganization will help them to find "a new beginning and preserve the jobs of…[Grill Concepts Inc.] team members."
For more, check out the 108 Most Popular Sodas Ranked By How Toxic They Are.
Owen Duff
Owen Duff is a freelance journalist based in Vermont, home of Ben & Jerry's.
Read more about Owen