6 Things You'll Never See in Bars and Lounges Ever Again
Here's what to expect from a night out post-lockdown.
Like the rest of the service industry, bars and cocktail lounges have a tough road to post-pandemic recovery. Some have managed to jump on the delivery and takeout bandwagon, especially in states that have relaxed their liquor laws. Others are planning for the day they finally reopen, taking into account their new limitations on occupancy that will result from the inevitable long-term social distancing guidelines.
The difficult truth is that once the country opens up, the landscape of the service industry will look a lot different, and that's especially true for business like bars and lounges, where success is measured by revenue per square foot. Here are some of the things you might not see at your favorite watering hole ever again. And, for more, make sure to sign up for our newsletter to get the latest coronavirus food news delivered straight to your inbox.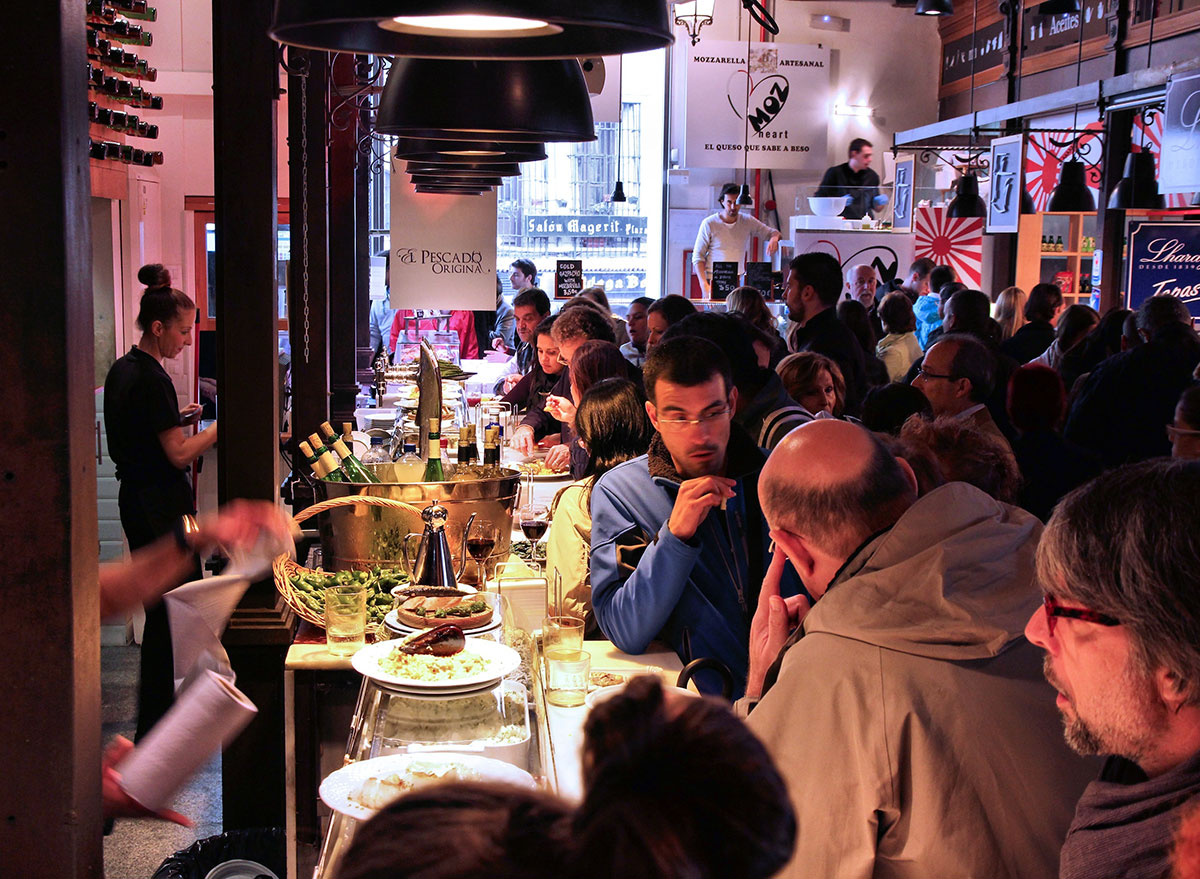 Although the coronavirus era is finite and the country is sure to open up this year, one of the long-lasting effects of this pandemic might be the way we think of flu season. Every year, we might have a period of time when the virus re-emerges, causing us to fall back on social distancing and precautions. Patrons will think twice before packing into places like bars and nightclubs.
Accordingly, these types of establishments will have to impose stricter regulations on the number of customers they're letting in, some looking at a permissible occupancy rate as low as 25 percent. What you once considered the essential part of going out—the buzzing crowds—may not be a part of the new post-coronavirus landscape. 
Related: 100 Worst Foods for Cold and Flu
It's a safe bet that the need for social distancing will continue on even after the pandemic is officially over. People will want to keep their distance from strangers at bars, lounges, and nightclubs, and a lot of these types of business will impose much stricter capacity limits. One area that will get impacted the most by social distancing regulations is the bar seating area. Because patrons will need to be kept six feet apart, for many bars, that will leave 1–2 available spots at the bar. 
3
Snacks and Garnishes Out In the Open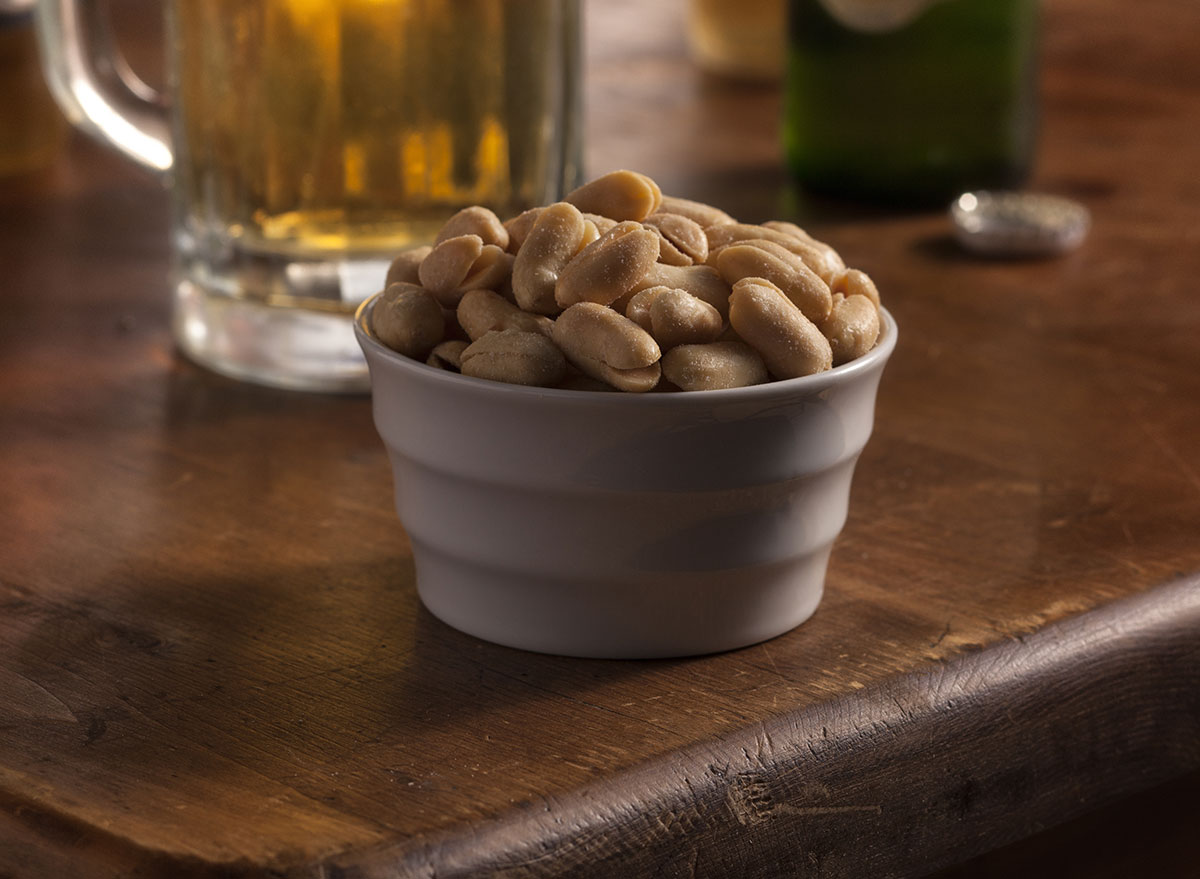 Bars and other food- and beverage-serving establishments will likely become a lot more sterile. You won't see bowls of peanuts or popcorn out in the open for everyone to share, and garnishes like lime wedges won't be sitting out on the bar in open containers.6254a4d1642c605c54bf1cab17d50f1e
Related: Things You'll Never See at Your Neighborhood Diner Ever Again
4
Restrictions On Alcohol Delivery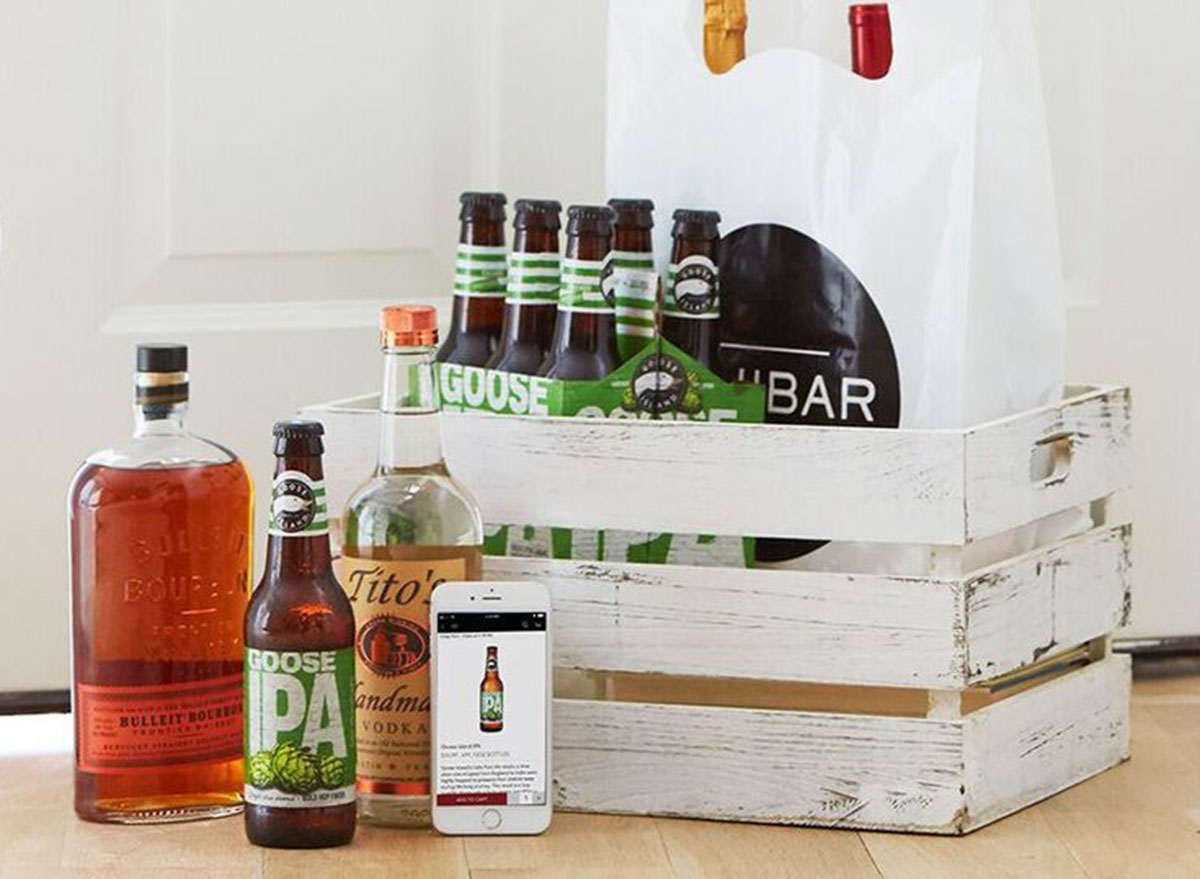 Some states like Maryland, Texas, California, and Illinois have relaxed their alcohol regulations for the time being, and alcohol can now be sold as part of a takeout or delivery order, as long as it's accompanied by food. This may end up becoming a permanent change as bars and restaurants are trying to find their footing with a shift to delivery-only business model. So you won't have to leave your house to get your favorite drink again.
5
Your Favorite Bartender Making Your Cocktail
Because some states that allow alcohol delivery still don't allow the delivery and takeout of mixed drinks, bars have become resourceful and have added to-go cocktail kits to their delivery lineup. This way all the components can be delivered to your doorstep sealed in their original packaging, including small bottles of alcohol, which doesn't break any open-container restrictions. You may find yourself drinking your favorite cocktails from neighborhood establishments, but you'll be mixing them yourself at home.
6
Bartenders Without Gloves and Masks
READ MORE: Click here for all of our latest coronavirus coverage.
Once the pandemic subsides, food industry workers are likely to adhere to stricter hygiene and personal protective equipment rules. Your bartender touching your glass with his bare hands and mixing your drink without a face mask may be a thing of the past.
Mura Dominko
Mura is ETNT's Executive Editor, leading the coverage of America's favorite restaurant chains, grocery stores, and viral food moments.
Read more about Mura