Things You'll Never See at Your Neighborhood Diner Ever Again
If you're heading back to your local diner, here's what to expect.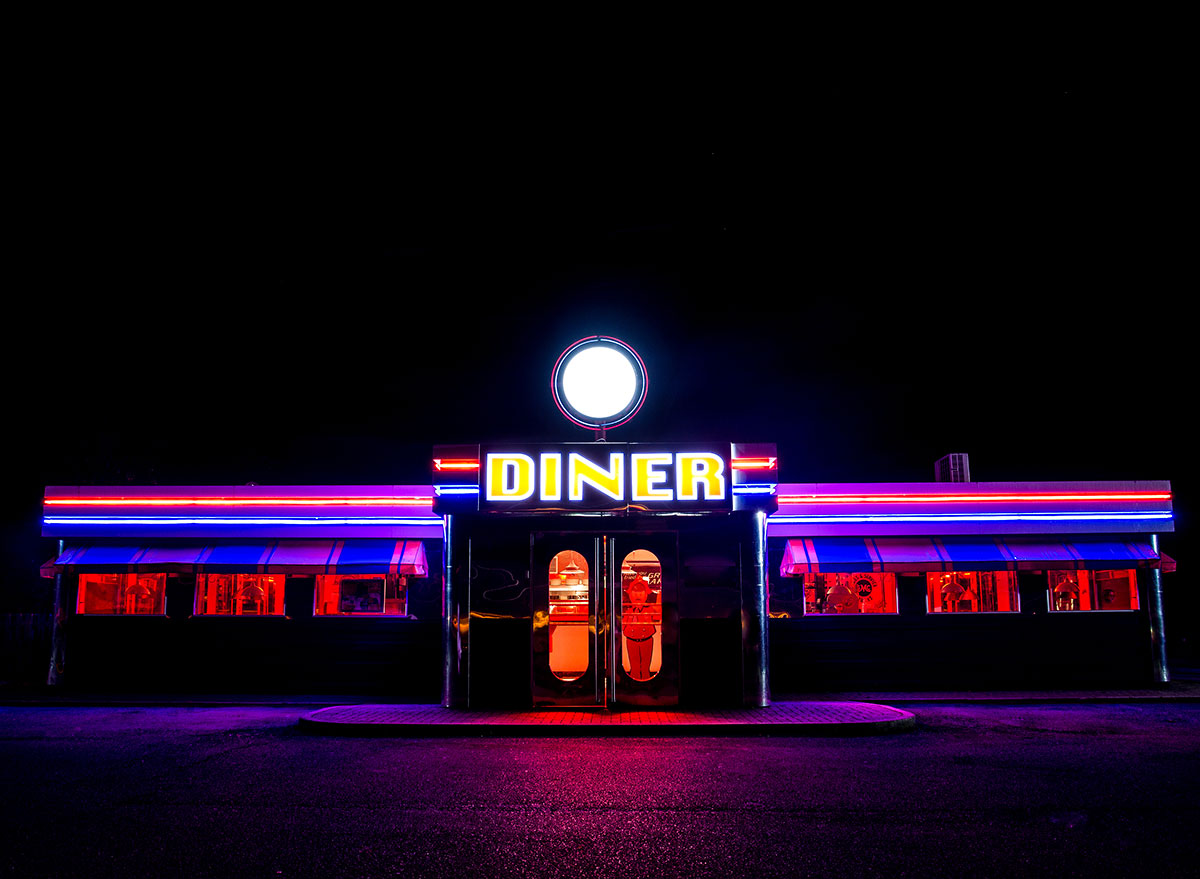 As lockdown orders are starting to lift in some areas of the country, restaurants are slowly starting to reopen in states like Georgia and Texas. However, mask-wearing, hand washing, and social distancing guidelines must still be followed, and people are wondering if things will ever return to normal.
For the restaurant industry, adapting to the crisis is vital in order to keep their business alive. Restaurants are having to make drastic changes to their operations in order to keep their customers and employees safe. And this includes the diner—a beloved American institution known for easygoing vibes and traditional comfort food. Here are a few things that you might never see in your favorite diner again.
Employees Without Masks or Gloves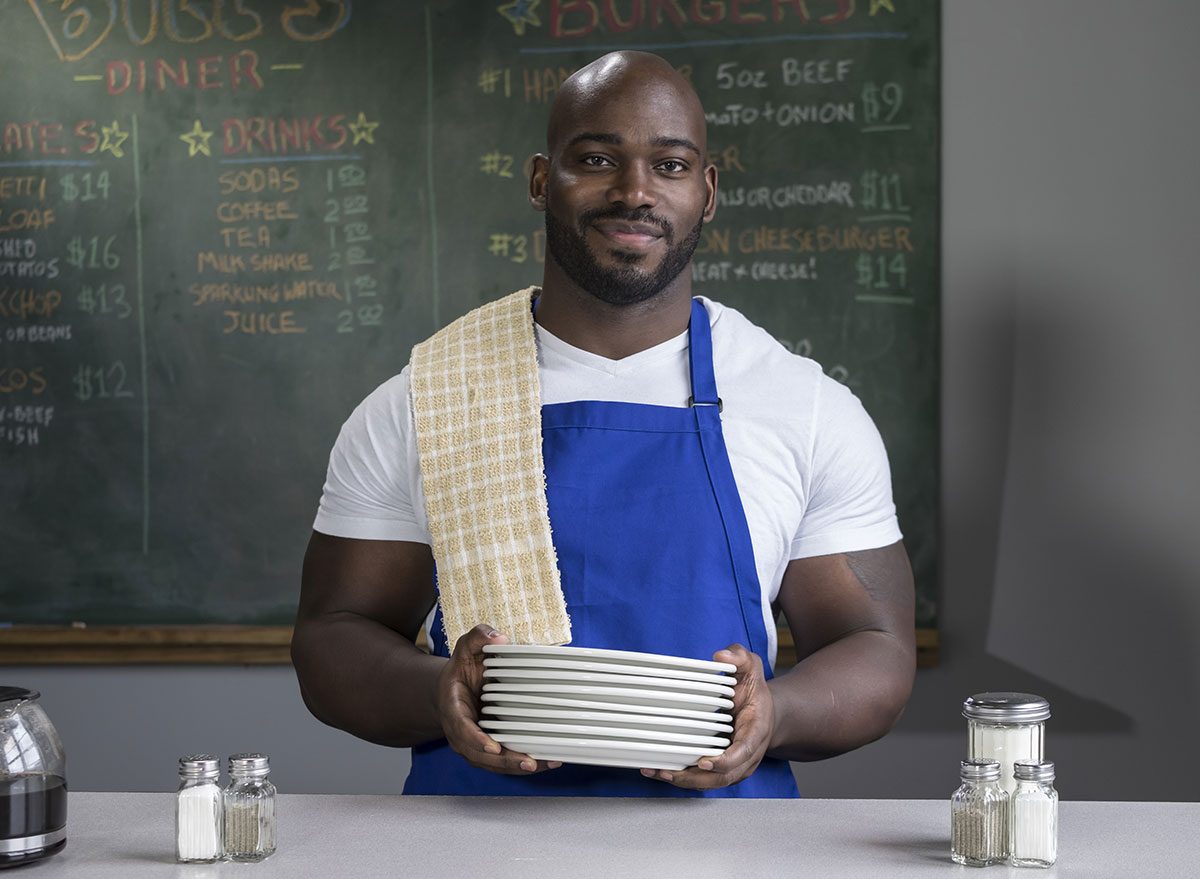 In states like Georgia, food industry employees will be required to wear masks and gloves at all times. It comes as no surprise that we won't get to see our servers' smiling faces for a while. Servers, cooks, and all staff members working in a diner will go through the same change.
A Hug or Fist-Bump From Your Favorite Server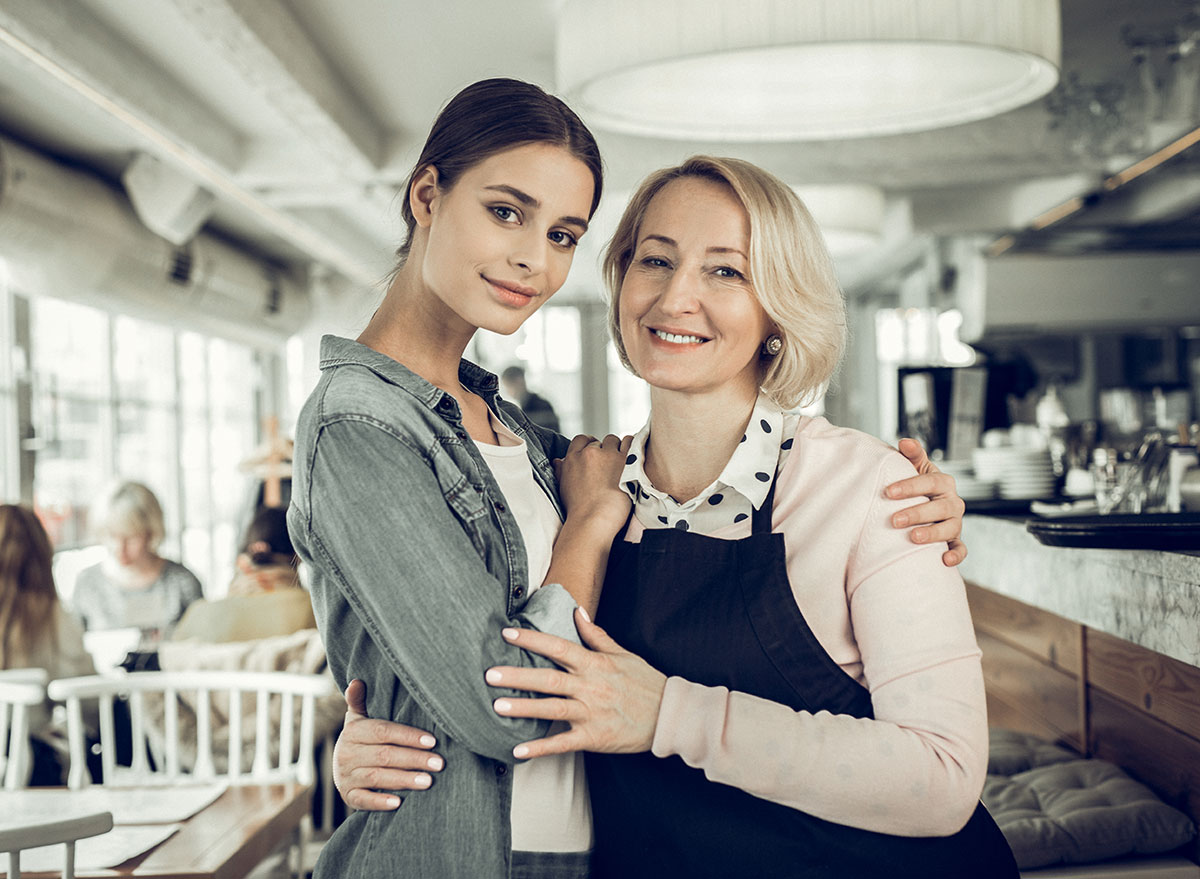 If you are used to greeting your favorite diner waiter or waitress with a hug or fist-bump then that might not be the norm anymore. In order to practice social distancing, you'll have to settle for a few kind words and a wave. And it's more important than ever to keep showing that appreciation with a good tip!
READ MORE: Click here for all of our latest coronavirus coverage.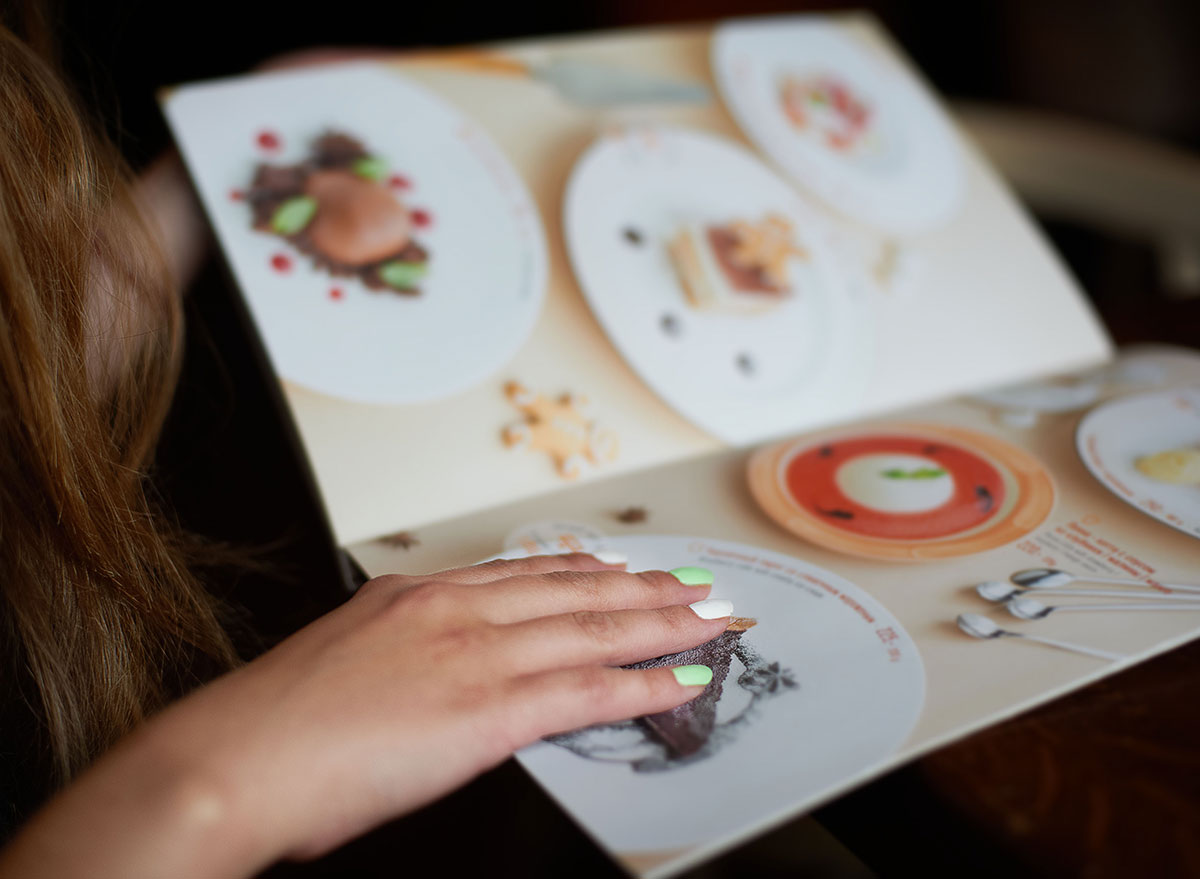 Many eat-in establishments will switch to one-time-use paper menus. The food selection on the menu itself might undergo changes, too. If your favorite local diner has a self-serve salad bar or a buffet, you'll likely see those shut down for the foreseeable future.
Tables Without Hand Sanitizer
We know that hand sanitizers have been a very controversial and important product since this pandemic began. It is clear that customers will feel safer with a diner providing hand sanitizer. Restaurants are already implementing these changes, it is clear that diners and the entire food industry will need to follow suit.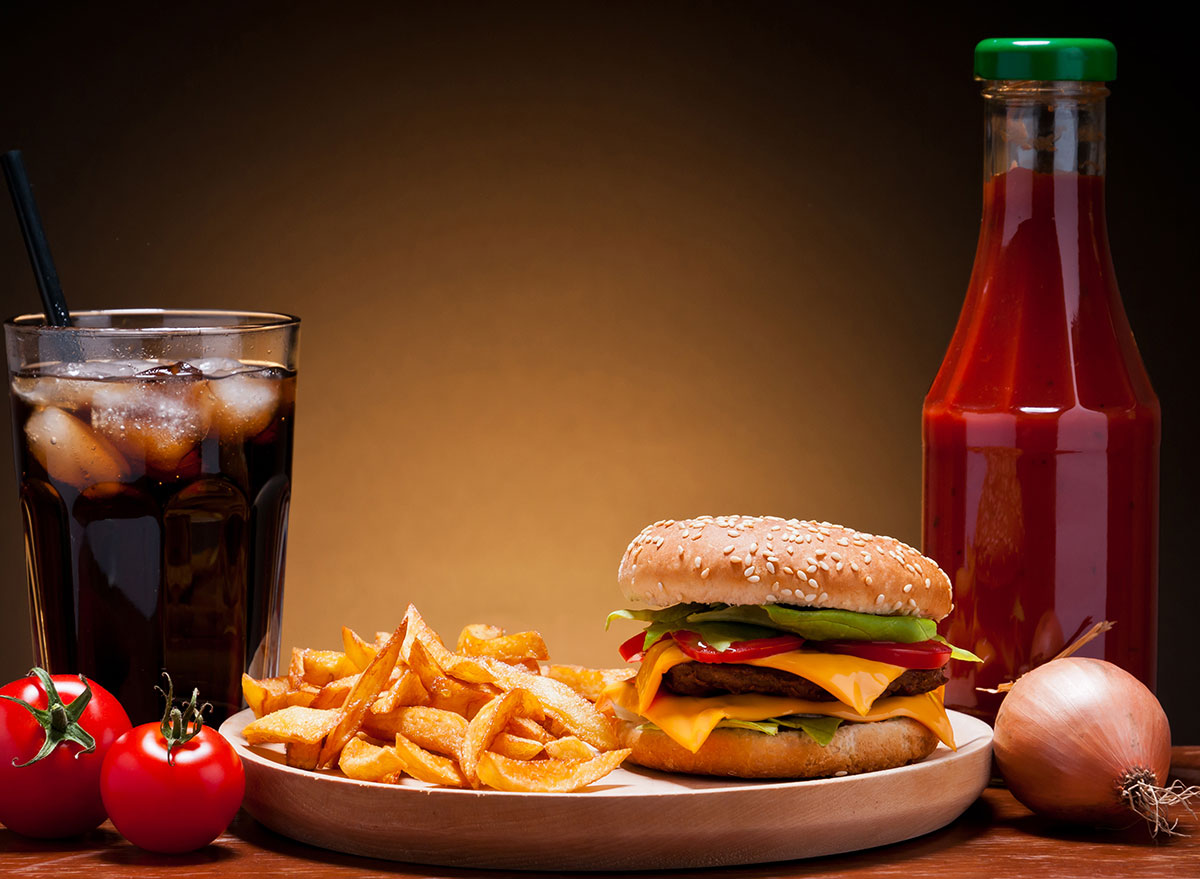 Old-fashioned diners that still have nostalgic items like jukeboxes and glass bottles for ketchup and Coke might have to do away with them. Owners are considering removing ketchup bottles and salt and pepper shakers altogether. Say hello to single-use ketchup packets.6254a4d1642c605c54bf1cab17d50f1e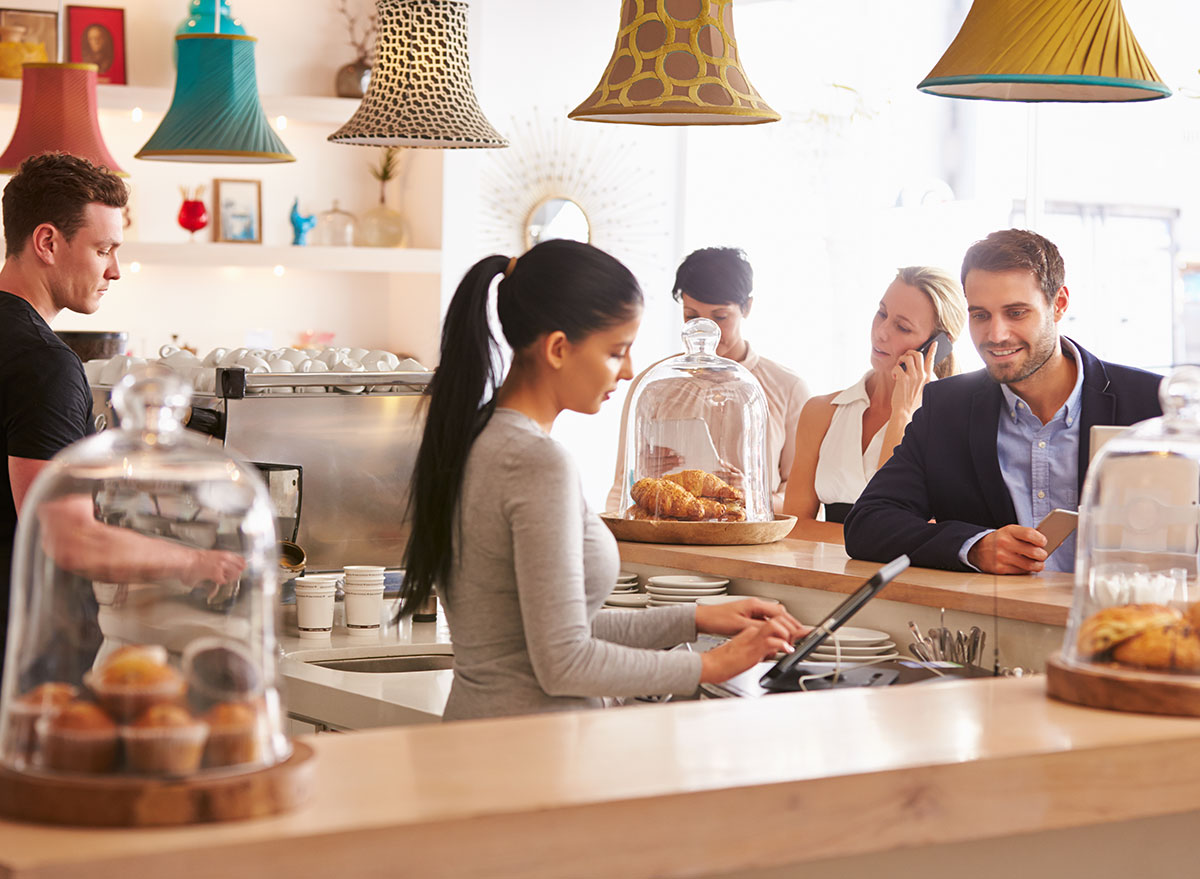 States like Georgia that have ended lockdown orders, have implemented guidelines to help keep everyone safe. One of those guidelines was, "separating workspaces and patrons by 6 feet, and limiting the number of people allowed in." Diners will have to limit their number of customers depending on how much space they have to work with while still keeping everyone at least 6 feet apart. That might be a challenge for many small diners. Maureen C. Berry, who had owned and managed a diner for 10 years in Marathon, Florida, says "My diner had a counter bar with fourteen seats and twelve tables…there was barely enough room for the servers to squeeze through the aisles when the restaurant was full. Keeping with social distancing would mean I could probably fill four of the fourteen counter seats and would need to remove half of the tables." Diners and the food industry in general, will not be allowed to have fully occupied counter seating to keep customers and employees safe.
There is a big possibility that you might never eat in your favorite local diner again. Berry notes, "During the off-months and catastrophes, I minimized staff, cut my operating hours, and was the last one to get paid. Awful times." The coronavirus has left many in the restaurant business unemployed and many restaurants will likely never reopen.
STAY INFORMED: Sign up for our newsletter to get the latest coronavirus foods news delivered straight to your inbox.