Last Minute Beer and Food Pairings for Super Bowl Sunday
For the person who didn't have the time to plan a menu, you can make this your go-to guide.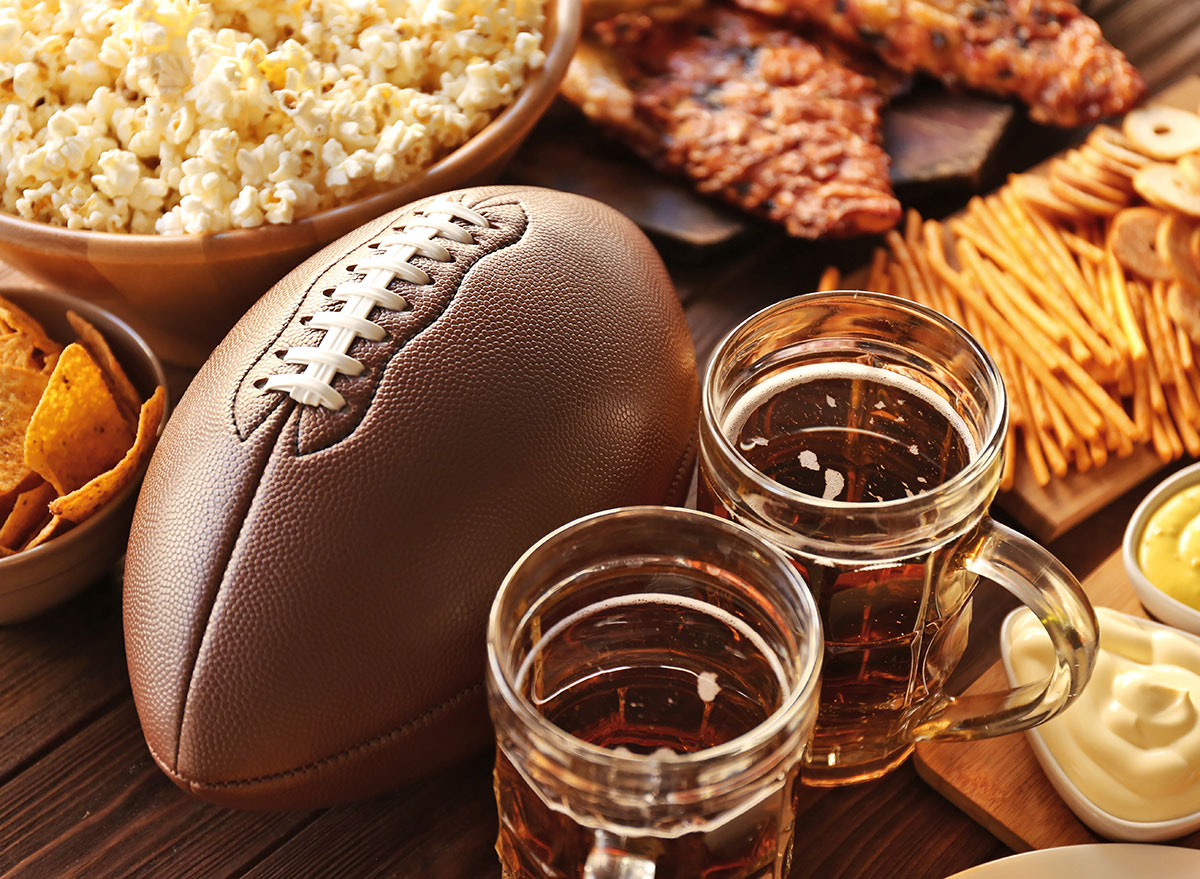 Super Bowl weekend is finally here and if you've waited until now to get your viewing party menu in order, it's time to scramble together an impromptu list so your guests have ample food and beverage to engorge on and guzzle down while watching the Chiefs go head-to-head with the 49ers.
To help give you an idea of which beers pair best with which foods, Brewmaster Steven Pauwels from Boulevard Brewing Company in Kansas City gives a quick crash course on which combinations work best, while also taking into consideration the palates of five different types of friends in the room.
Now, here are the best beer and food pairings for…
The person who doesn't typically enjoy beer
Beer pairing: Wheat ale
Food pairing: Buffalo chicken wings
We all know the person in the room who opts out of swigging on a brew at all costs. However, if it's the only alcoholic beverage available and you still want to partake in all of the drinking festivities, Pauwels suggests reaching for the least aggressive style of beer you can sip on.
"One of the easiest styles of beer to drink is a wheat [one]," says Pauwels. "Many wheat beers have natural, citrusy flavors making them easy to consume and easy to pair."
Buffalo chicken wings with a wheat ale such as Blue Moon Belgian White are a match made in heaven. Or, if you're feeling up for the challenge, Pauwels offers another way to elevate the overall flavor profile of the pairing: skip the buffalo sauce and make the chicken wings key lime or sriracha-flavored. The brewmaster says these two particular flavors will help to accentuate the citrus notes in the beer.
Aside from Blue Moon, 21st Amendment Hell or High Watermelon is a refreshing and light wheat ale.
The hardcore football fan who wants an easy beer to drink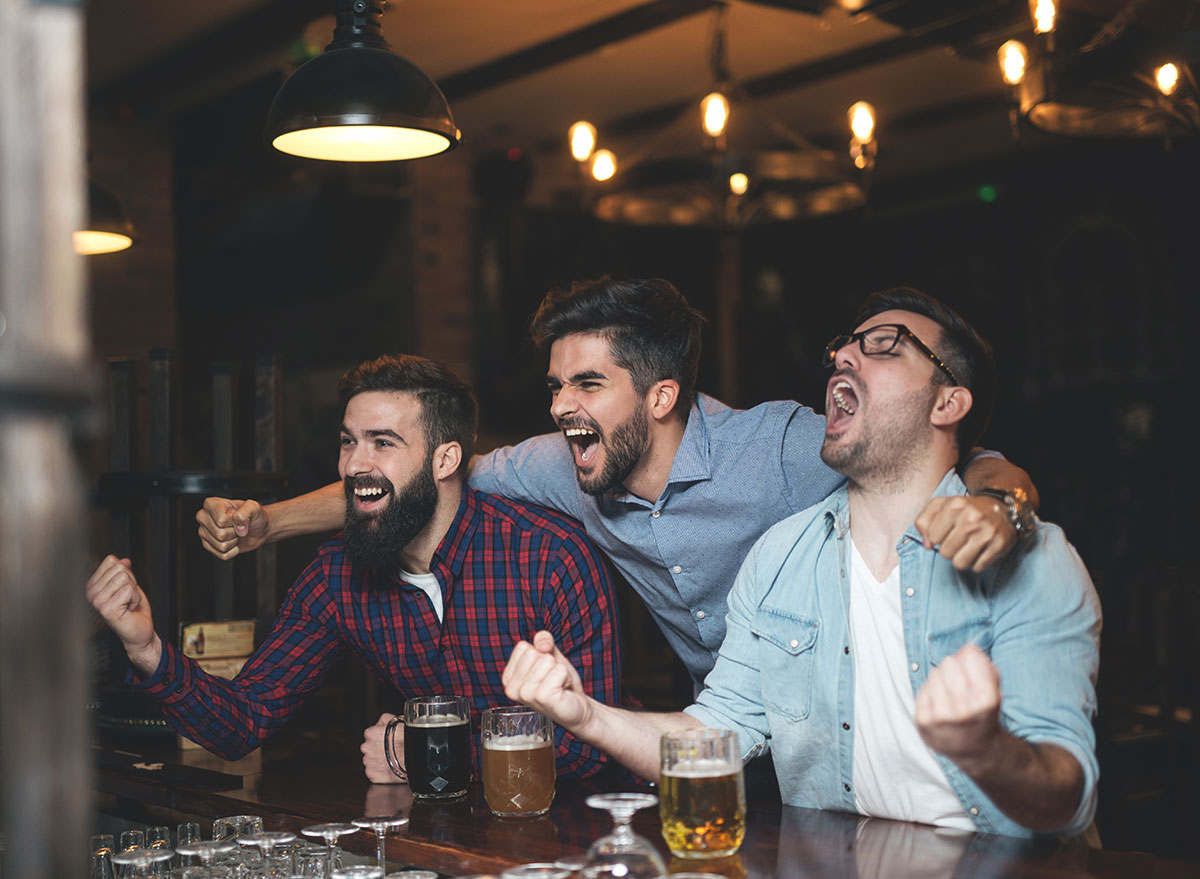 Beer pairing: Hoppy wheat ale
Food pairing: Brats, sausages, hot dogs, and burgers.
In a similar vein, there's the person who's so engrossed in what's happening on the screen that the last thing preoccupying their mind is which beer to wash down their loaded hot dog with. For this type of friend, Pauwels suggests serving a hoppy wheat beer because it's easy to drink but offers a little more character.
"They care about the sport and their experience so put a delicious, easy-drinking beer in one hand and a big, juicy burger in another, and you've got yourself some good juju for a great game day experience," he says.
Great Lakes Brewing Company and Samuel Adams both have hoppy wheat ales.
The beer snob in the room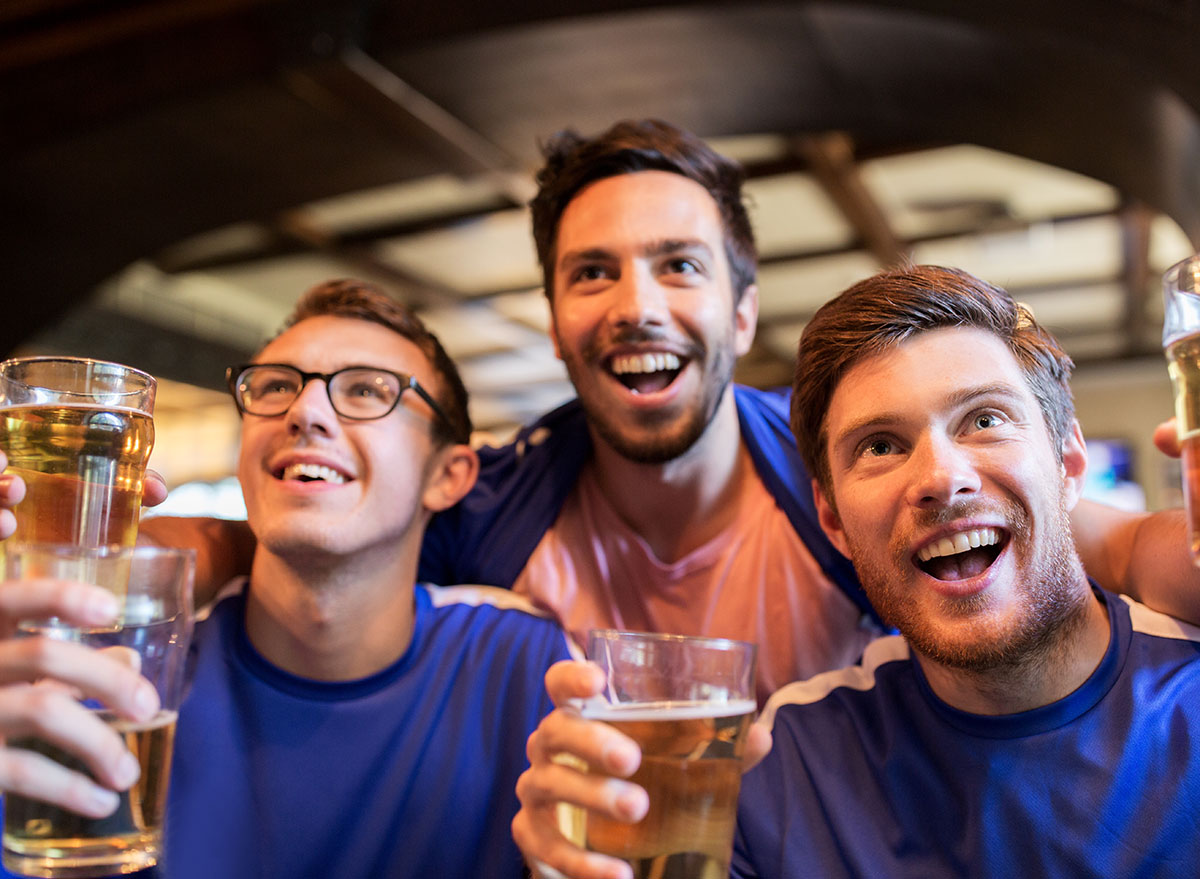 Beer pairing: Indian Pale Ale (IPA)
Food pairing: Brisket and ribs6254a4d1642c605c54bf1cab17d50f1e
For the seasoned beer-drinker who cracks open a beer, let's it breathe, takes a whiff, and after the tiniest sip whispers under their breath, "it lacks acidity," go ahead and hand them a robust IPA.
"For bitter, strong tasting beers like these I'd recommend pairing a cold one with some freshly smoked barbeque: brisket, burnt ends, ribs, you name it," says Pauwels. "Kansas Citians love their barbeque, so no better way to get your hands dirty in football and beer than pairing it with some traditional KC style BBQ."
Consider picking up a few six-packs of Dogfish Head 60 Minute IPA or Sierra Nevada Torpedo Extra IPA.
The person who hates football and just showed up for the drinks and eats
Beer pairing: Sour ale
Food pairing: Charcuterie board
There's absolutely no shame in showing up to a game-viewing event just to join in on the camaraderie. For this reason, it's even more important to have a beer on the table that will keep this type of person engaged so they don't completely slip into a state of boredom. The beer expert suggests putting something tart for them to sip on, such as a sour ale.
"People wouldn't typically think that sour beer could pair well with anything other than fruit or sweets, however, I'd recommend pairing a sour ale with a charcuterie board," says Pauwels. "Sour ales taste great with blue and goat cheeses as well as cured, salty meats."
You can stock up on New Belgium Le Terroir, for example.
The gluten-intolerant friend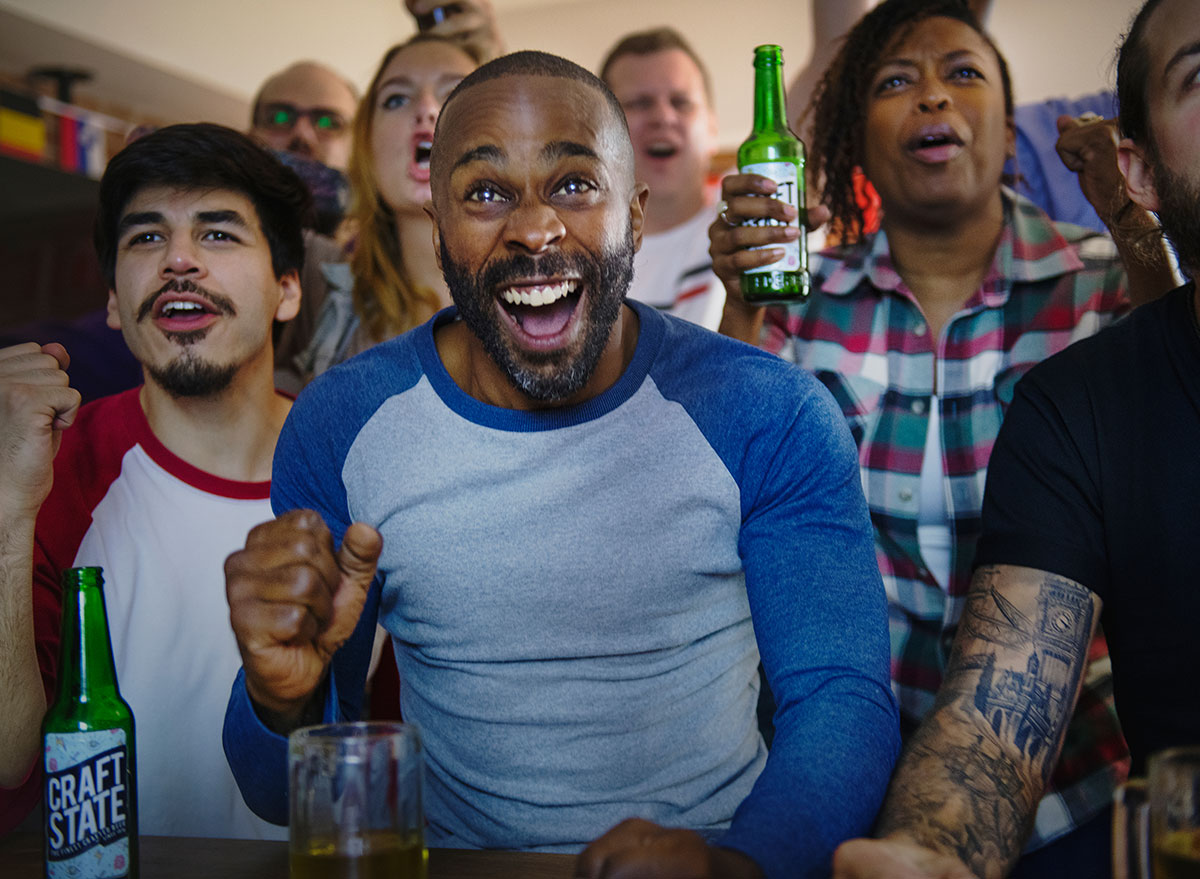 Beer pairing: Hard seltzer
Food pairing: Nachos and tacos
Those who are gluten-intolerant or have celiac disease cannot participate in the beer-drinking festivities for health reasons, but that doesn't mean they can't watch the game with some booze in hand too.
"Hard seltzer is a gluten-intolerant friend's best (canned) friend," says Pauwels. "A lime hard seltzer will pair well with a plate of nachos or a build-your-own taco bar, especially if both your taco and hard seltzer have just a small squeeze of fresh lime on top."
Grab a box of lime-flavored White Claw or Truly for your pals who need to steer clear of gluten.