As the saying goes, 'dress to impress!' These hot dog toppings will surely impress your family at the cookout.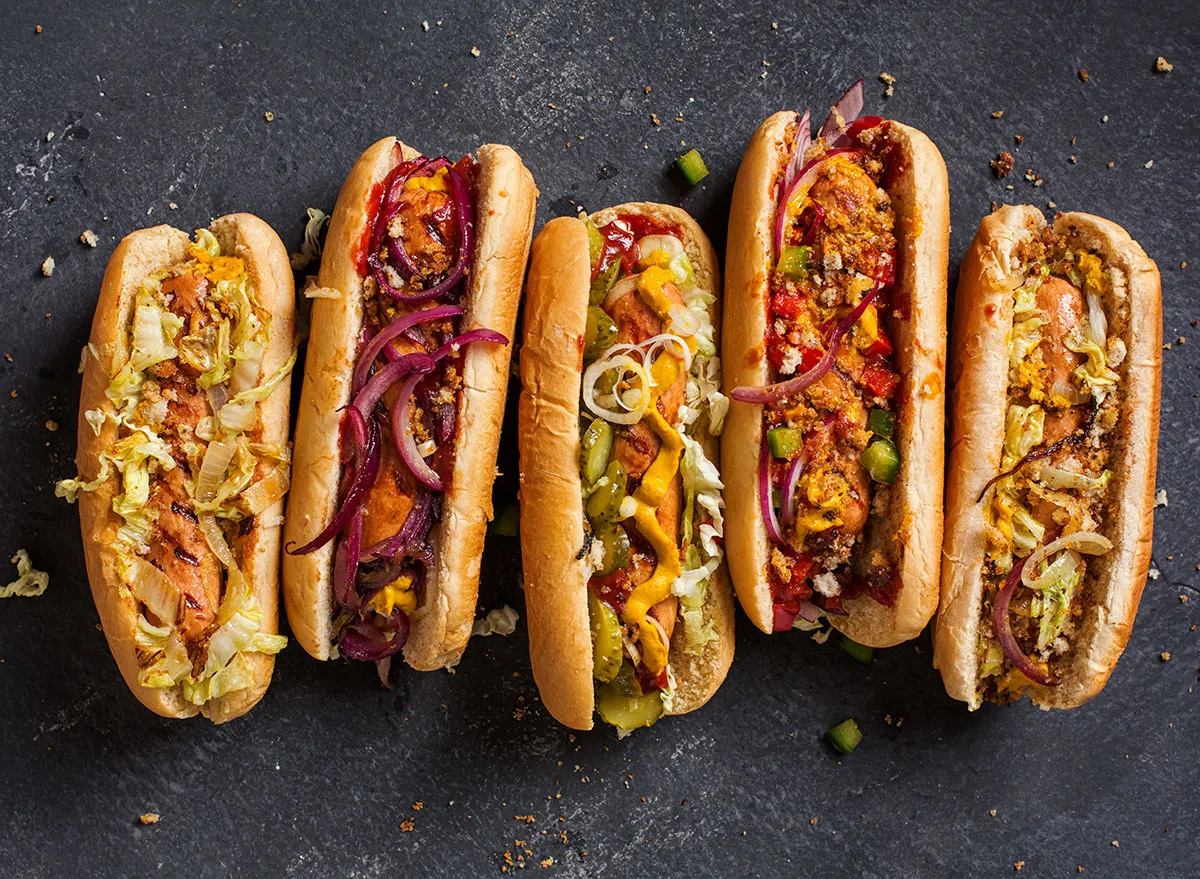 Don't get us wrong, ketchup and mustard are certainly a delicious combination on a hot dog. It's the classic duo for such a classic cookout dish. But after being inspired by the Chicago dog, where the hot dog toppings are lavish and ketchup is pretty much illegal, we felt inspired to try a few unique hot dog combinations of our own.
So if you're looking to impress your guests at your next backyard BBQ, here are 16 crazy hot dog toppings to try after throwing those hot dogs on the grill. And if you love cooking, sign up for our newsletter to get daily recipes and food news in your inbox!
Who said avocado was only meant for toast? Give your hot dog a breakfast spin by slicing (or smashing) an avocado to go on your dog. Sprinkle on some bacon crumbles, and, if you have it, maybe some Everything But the Bagel seasoning. It's bound to be the breakfast that you never thought you needed!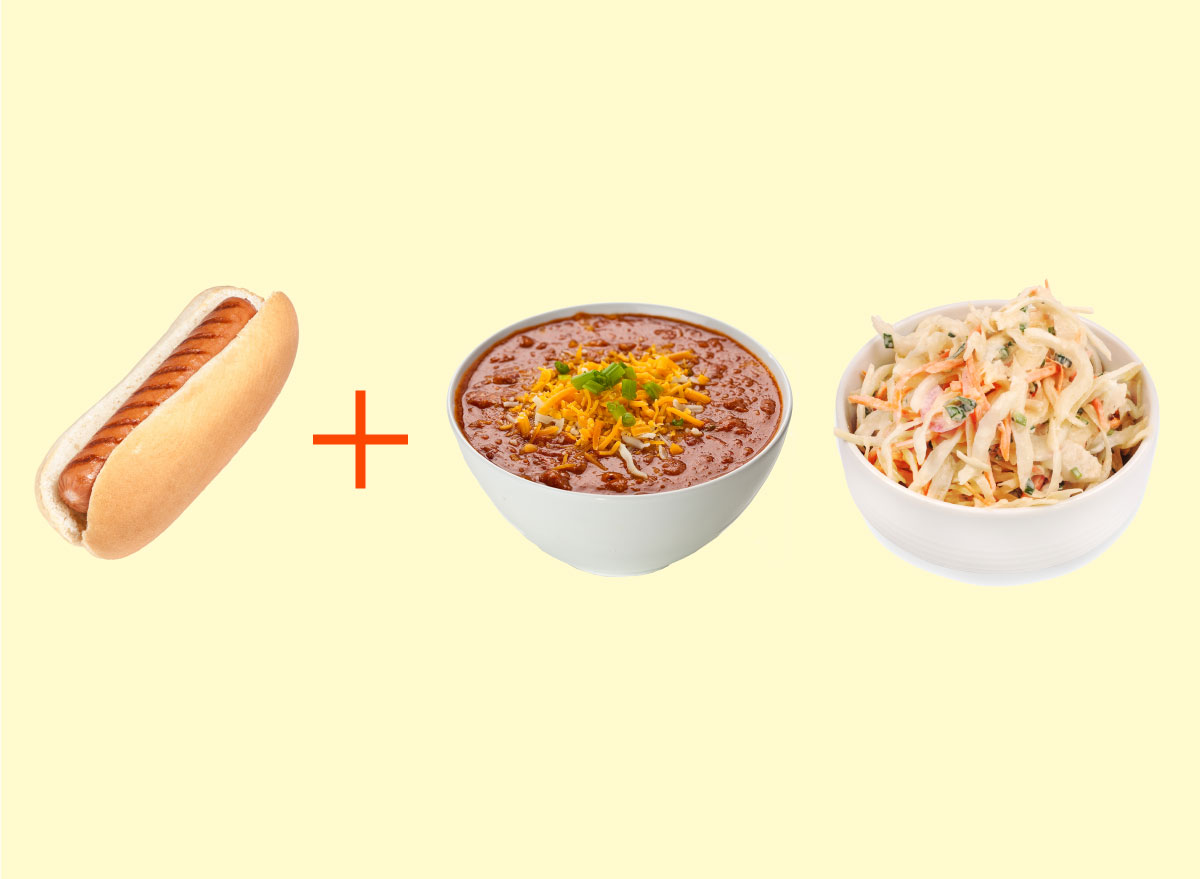 Chili dogs are a ballpark staple, but instead of sprinkling some cheese on top, give it a sweeter twist by spooning some coleslaw on top. Plus, adding extra vegetables will add even more volume to your dog—and help you feel full throughout the day!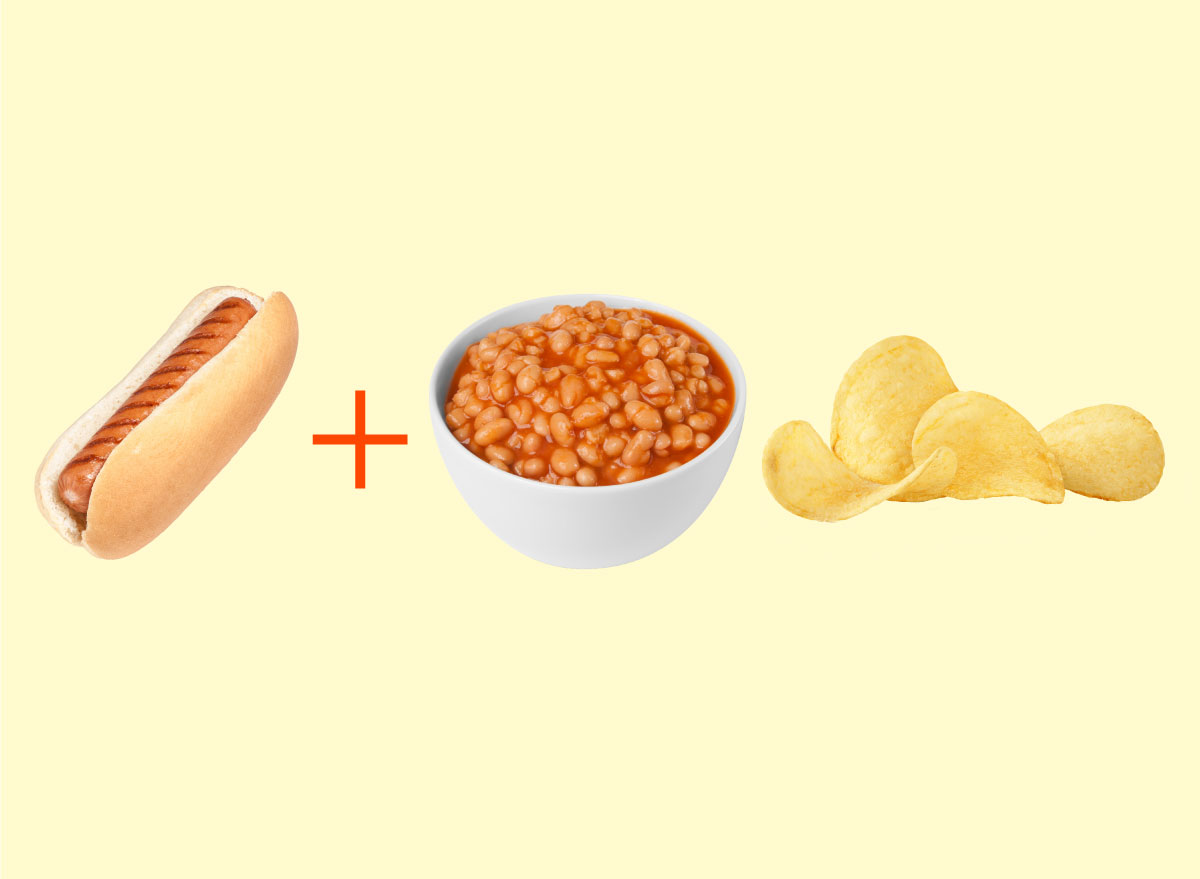 This particular dog combo makes an ode to good ol' Boston with some delicious baked beans. Give the hot dog an extra crunch by sprinkling on some chips, making the perfect combo of salty and sweet.
Sauerkraut and brown mustard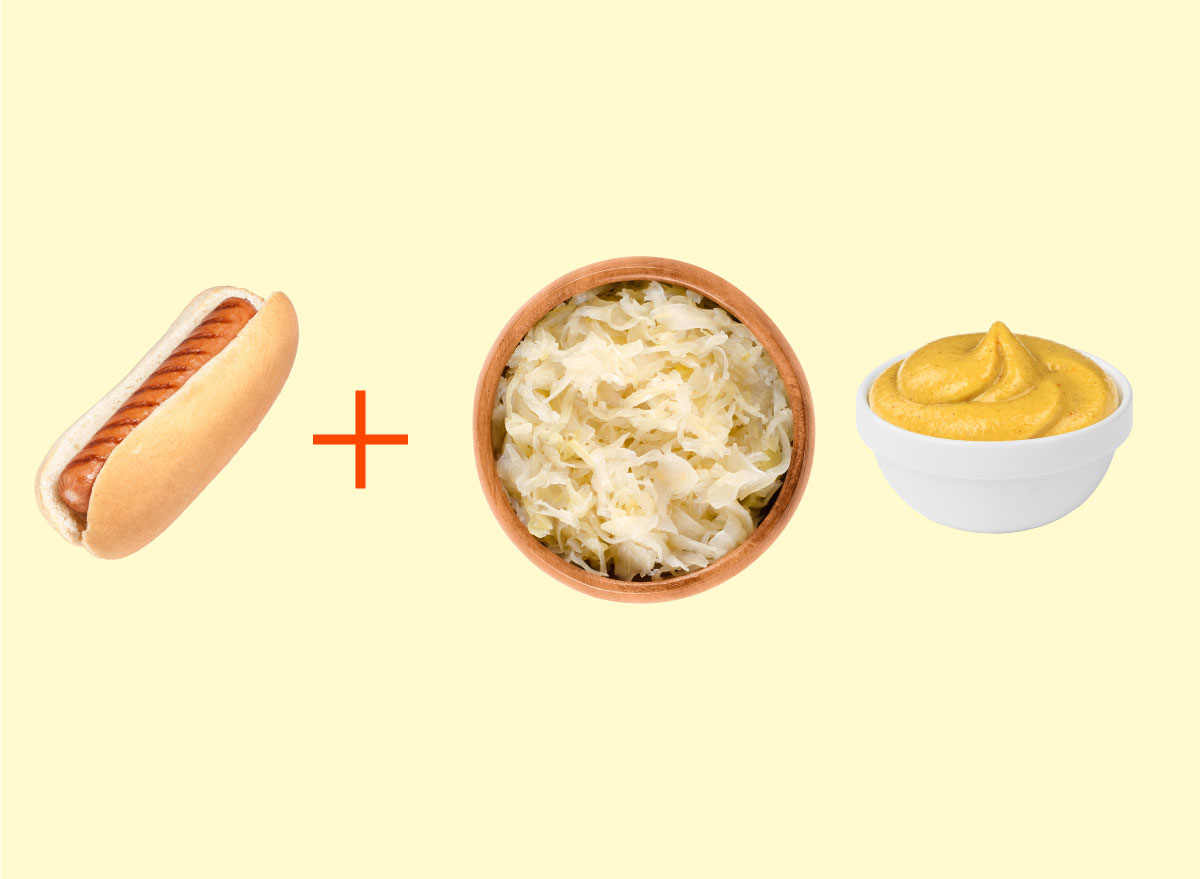 6254a4d1642c605c54bf1cab17d50f1e
While sauerkraut and brown (or ground) mustard are typically seen paired with brats, they're also a delicious combination for the classic hot dog. If you need something a little extra, you could also melt on some Swiss cheese.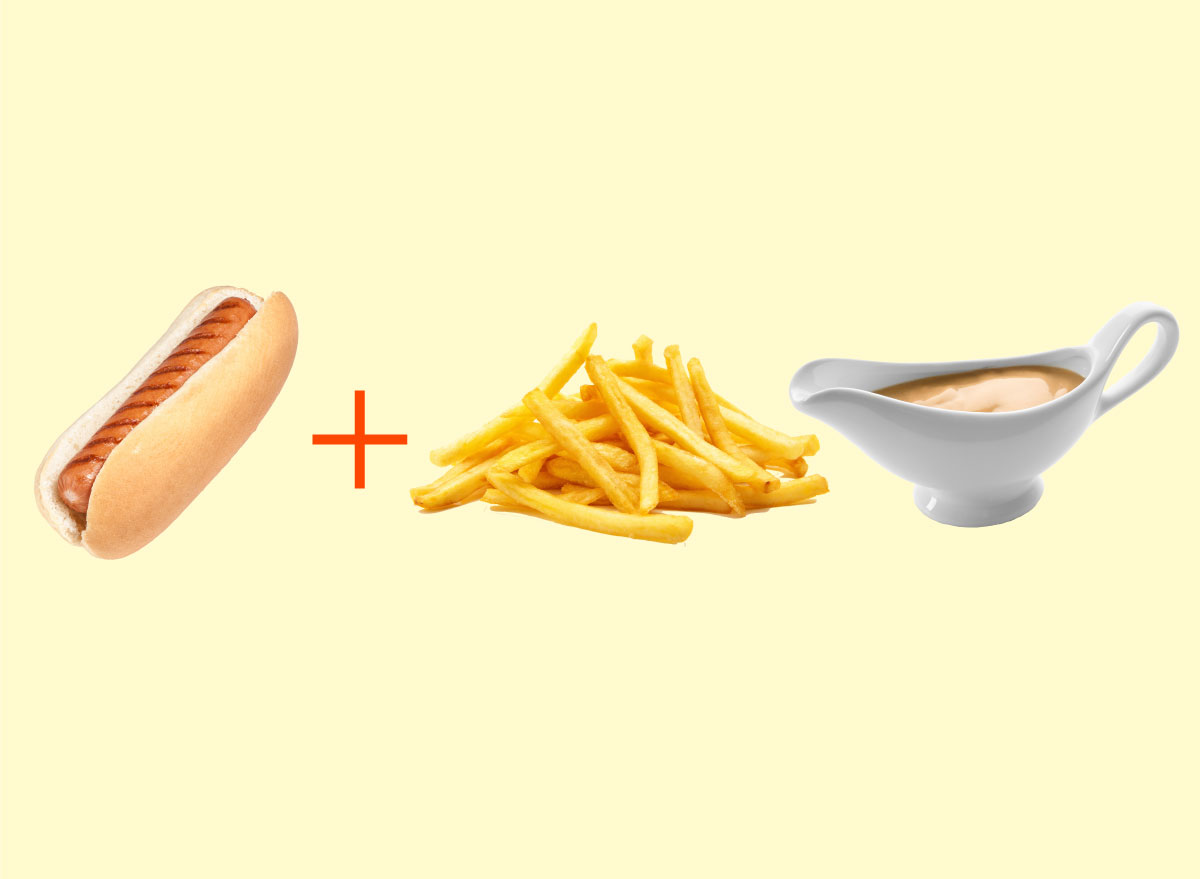 We bet you've never tried poutine on a hot dog, have you? Give your hot dog a poutine flare by adding some salty fries and smothering them in gravy. If you want the true poutine experience, add in a few cheese curds as well!
Pickles, tomatoes, and onion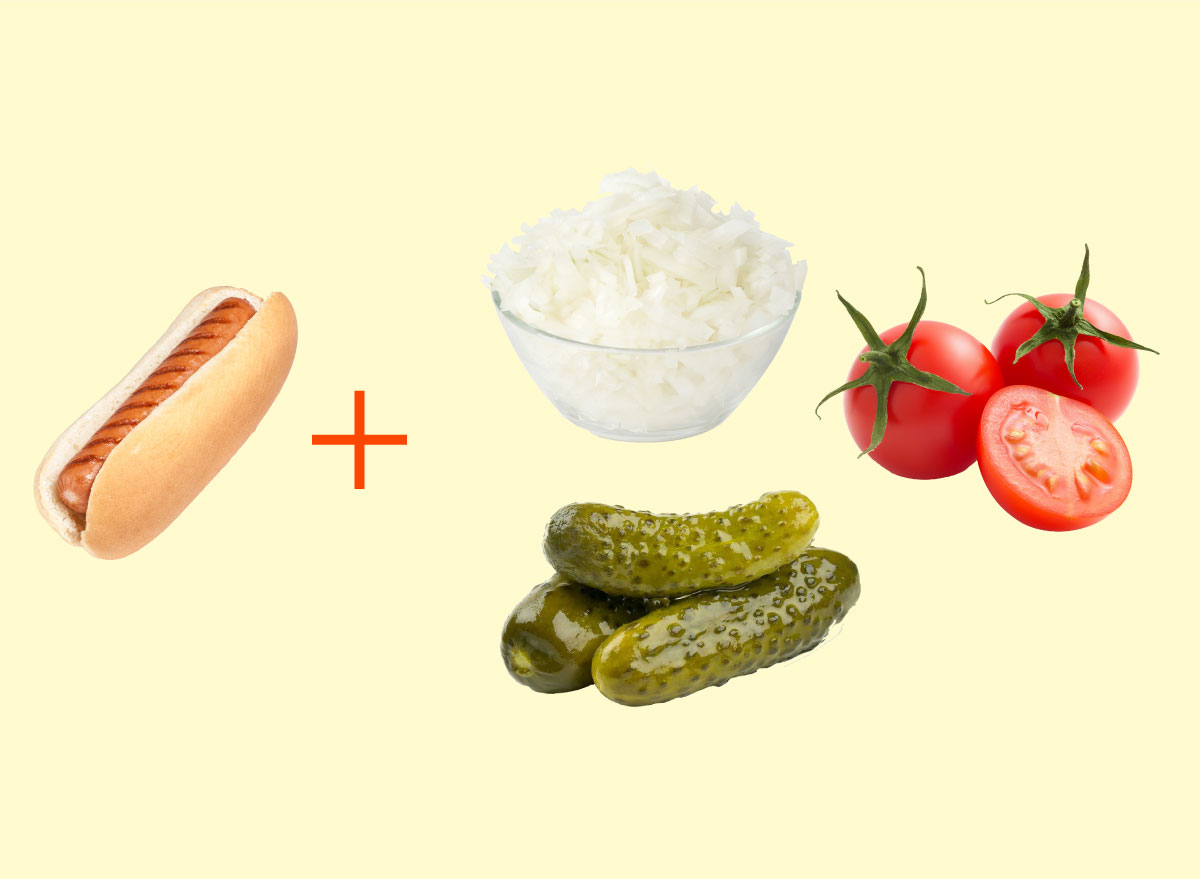 If you've ever been to Chicago, then you know exactly where I'm going with this. The classic Chicago hot dog starts with pickles, tomatoes, and chopped (uncooked) onions, but the fun doesn't stop there! Make sure to add some relish, celery salt, mustard, and of course, serve it on that famous poppyseed bun.
Buffalo sauce and blue cheese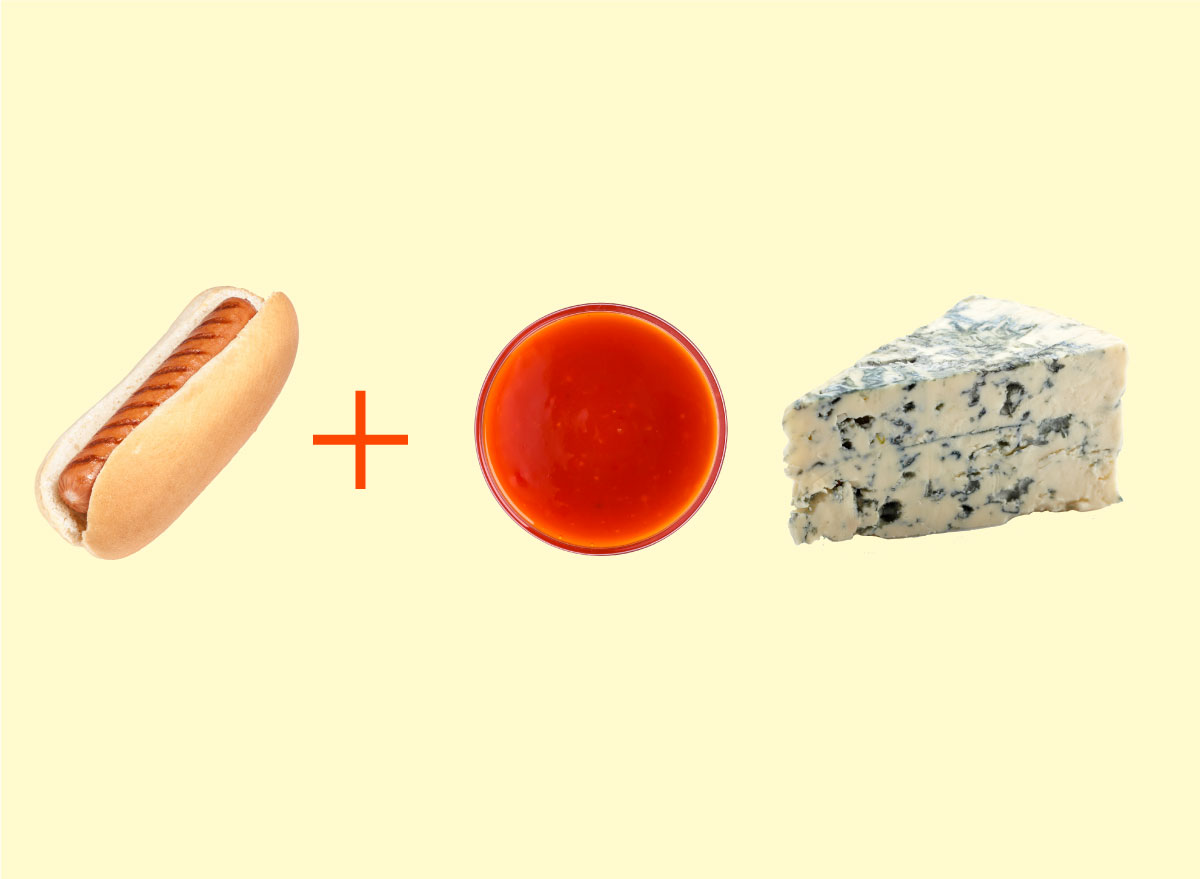 Craving chicken wings, but only have hot dogs? Or maybe you just love that spicy and creamy combination of Buffalo sauce and blue cheese. Whatever the case may be, this unique hot dog will certainly be a crowd-pleaser for all of those spicy food lovers out there.
Pimento cheese and pickled jalapeños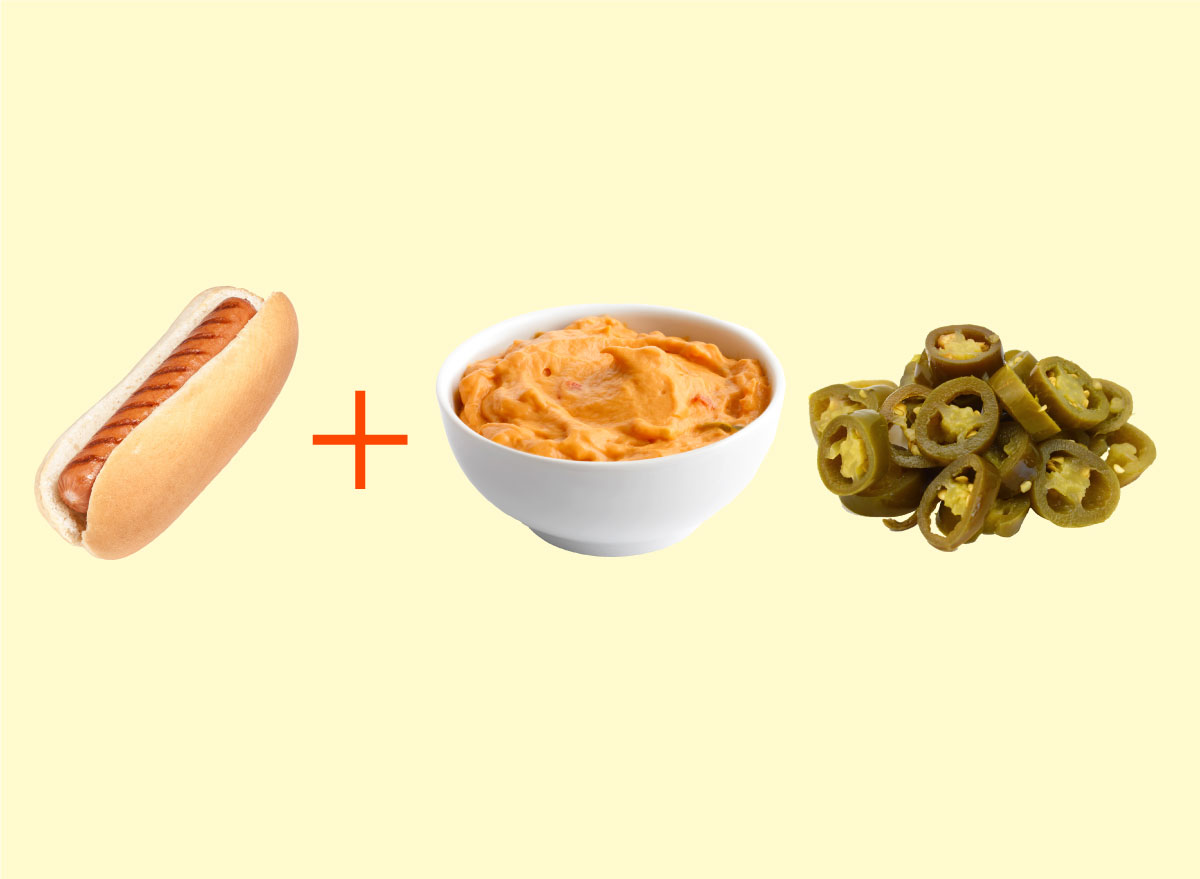 While you could use any desired cheese to make a cheese dog, pimento cheese adds a unique comfort food twist. Sprinkle on some pickled jalapeños for a delicious combo of cheesy, tangy, and spicy all at once.
Sautéed mushrooms and caramelized onions
Sautéed mushrooms and caramelized onions aren't just meant for burgers, you know! These toppings work very well on a hot dog, too. If you're feeling extra adventurous, why not add some Swiss cheese and steak sauce to the mix, like what we did on our Smashed A.1 Swiss Burger recipe?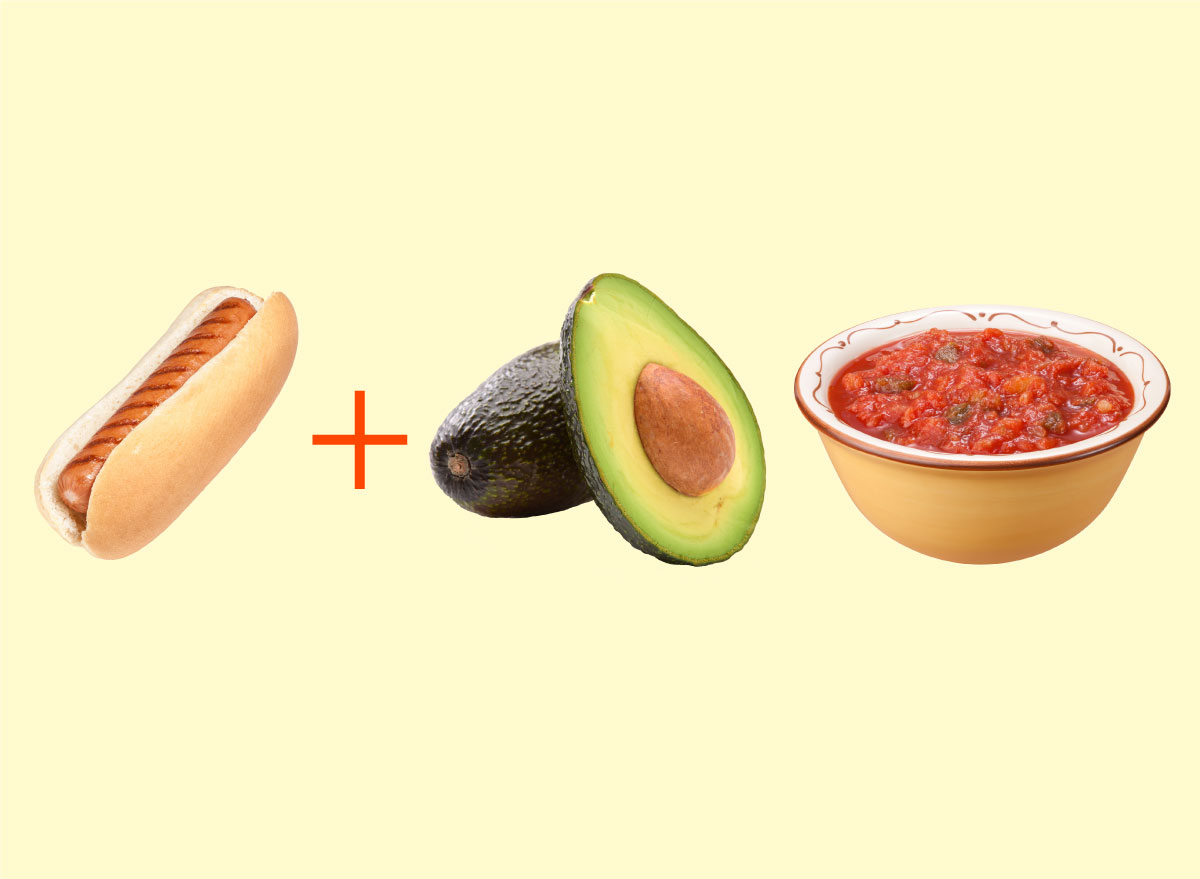 Looking for some lighter options for toppings? Salsa and sliced avocado are the perfect summer condiments to add to your grilled hot dog. Or make guacamole by combining the salsa with some smashed avocado. Try your hand at homemade guacamole, too, while you're at it!
BBQ sauce and onion rings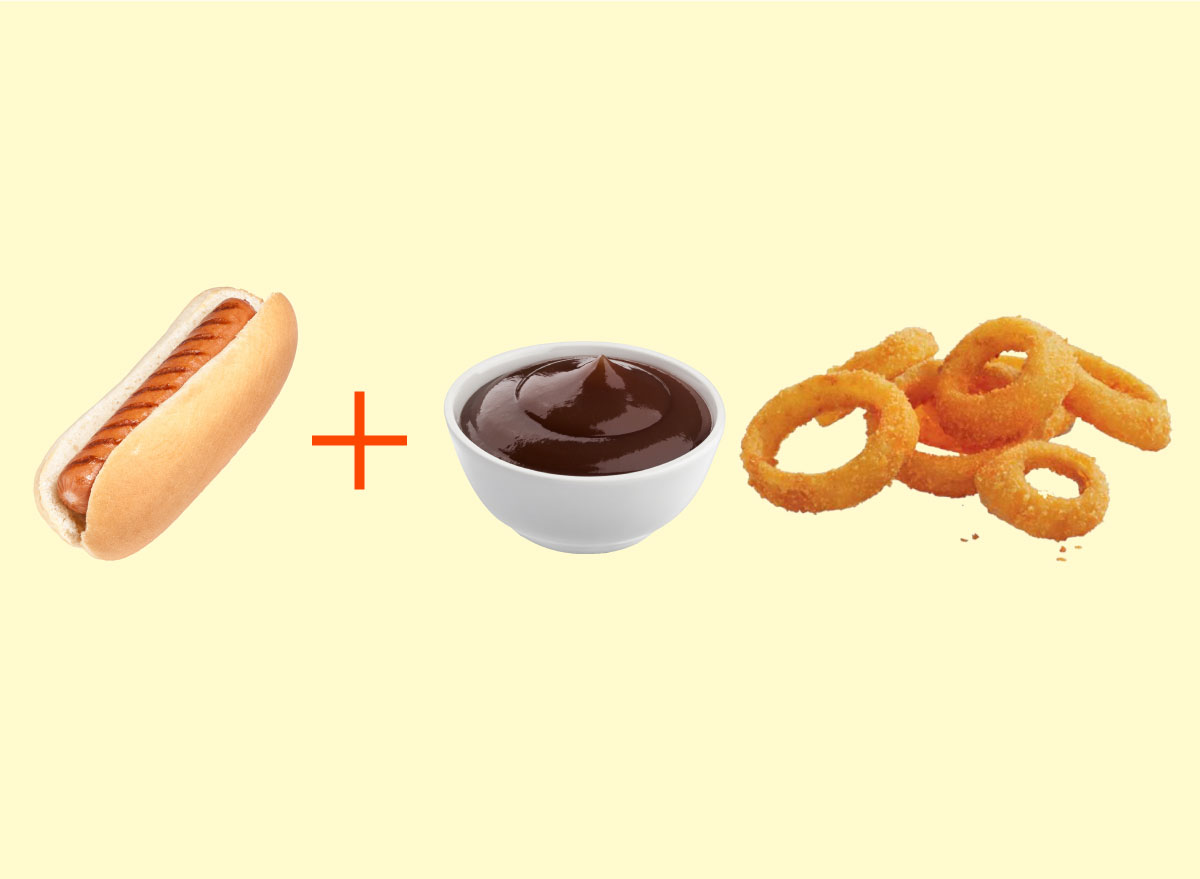 Onion rings, or crispy onions, are a staple with gourmet burgers—especially when sprinkled on top of some tangy barbecue sauce. So why wouldn't the same work for a hot dog?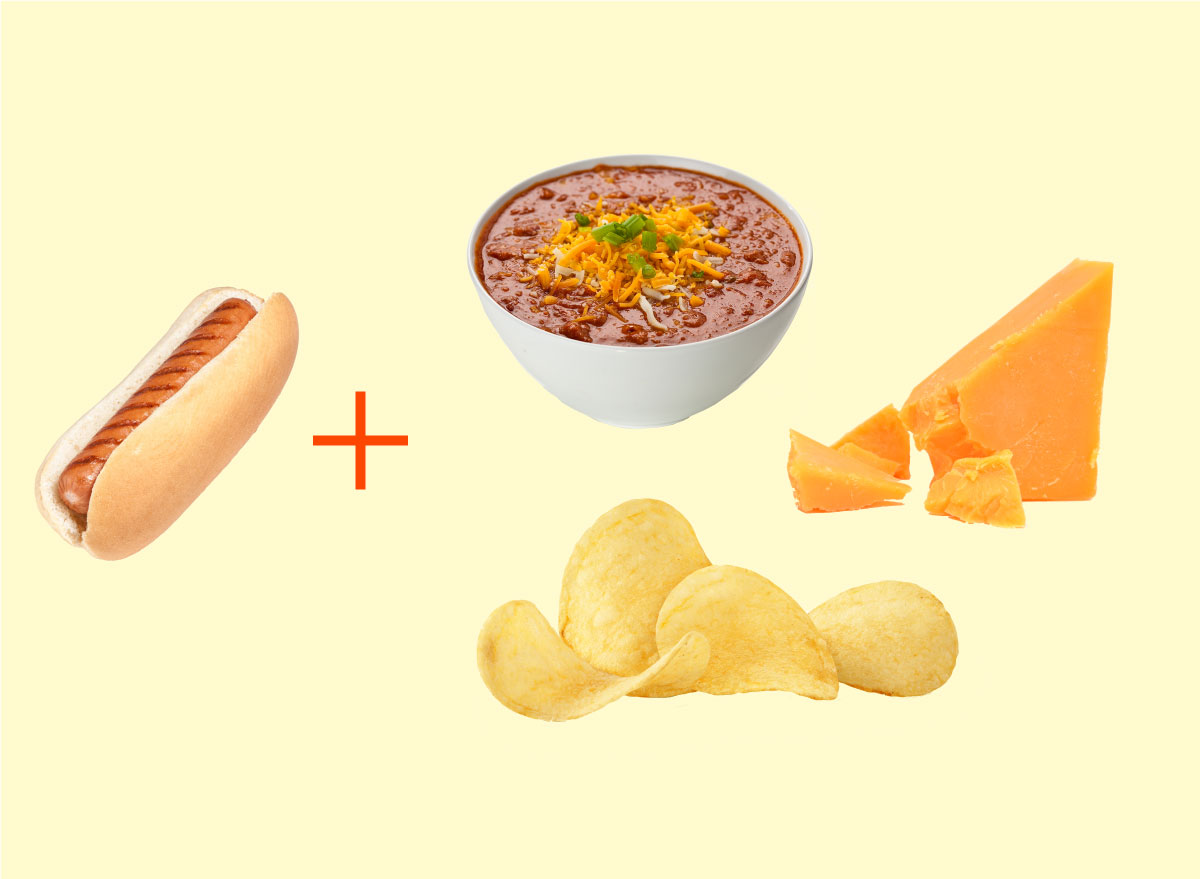 Ever heard of a walking taco, which is when you dump some chili or taco meat into a potato chip bag and top it with cheese? Well, this is kind of like a walking taco but on a hot dog! Spruce up the chili cheese dog by adding some crinkled potato chips on top.
Peppers, onions, and cheese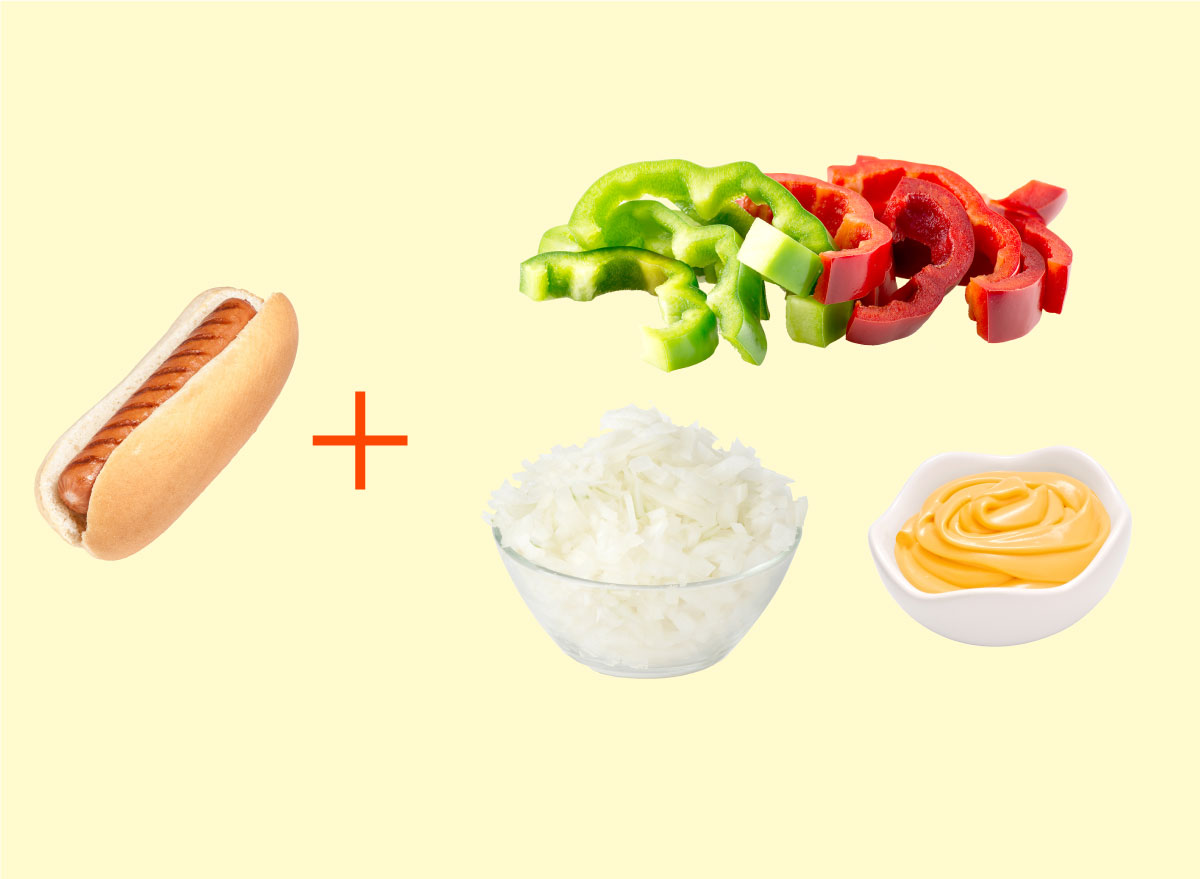 For this hot dog combo, we're traveling down to Philadelphia and grabbing the toppings that come on a classic Philly Cheesesteak! Saute up some peppers and onions and add some melted cheese for a Philly-inspired dog. Or, if you want to go the classic cheesesteak route, add some Cheez Whiz to the hot dog! Trust us, it's the way to go.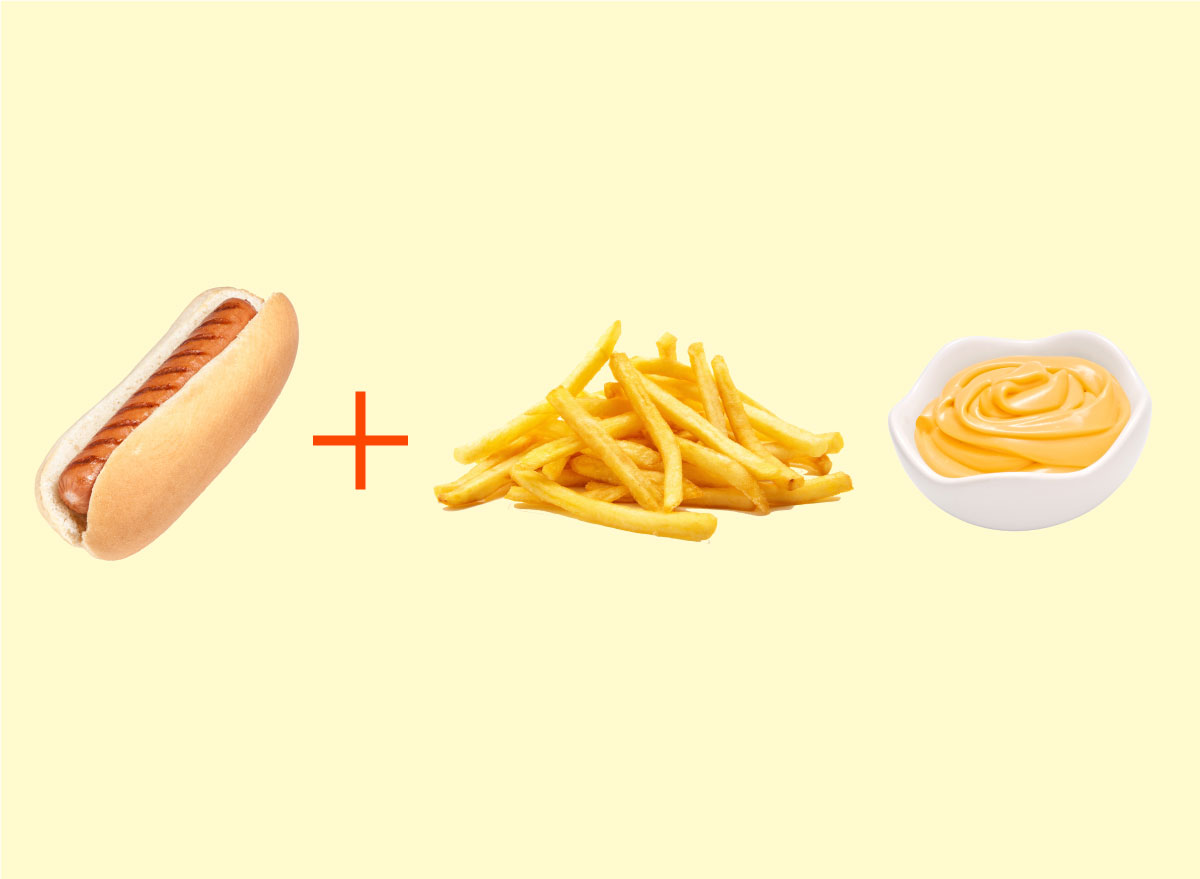 Speaking of cheese sauce, we can't forget the delicious combo of cheese fries! Turn your favorite appetizer into a meal by adding fries and cheese sauce to your hot dog.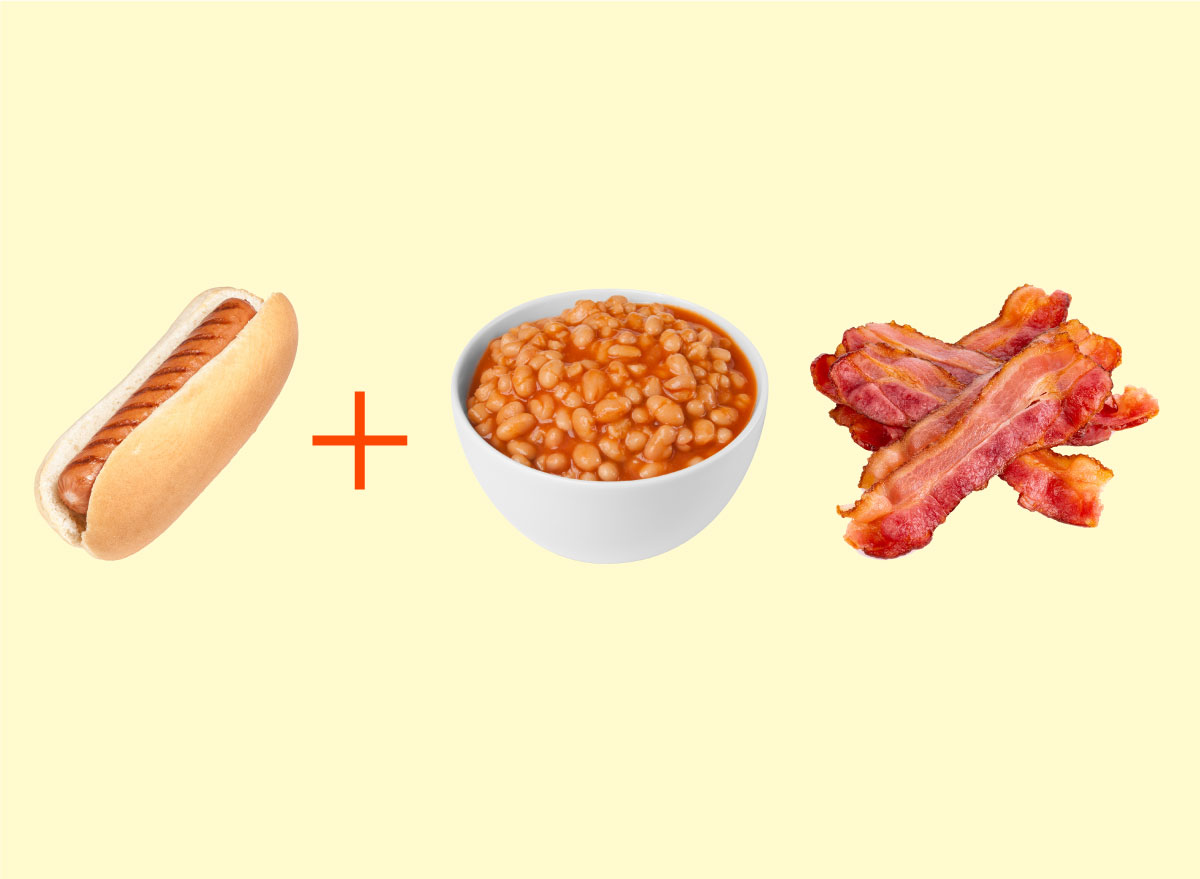 Bacon and beans are the perfect pair already. Put them on a hot dog though, and you got yourself a winning combination! The sweet beans with the salty bacon will be a hit at your next outdoor BBQ.
If you can put mac and cheese in a grilled cheese, or even on a burger, you can certainly put it on a hot dog! Mix it up with some salty bacon, and you've got yourself one glorious meal.