The #1 Way to Cook a Hot Dog, According to a Chef
Ina Garten's favorite method for cooking a hot dog is surprisingly close to ours.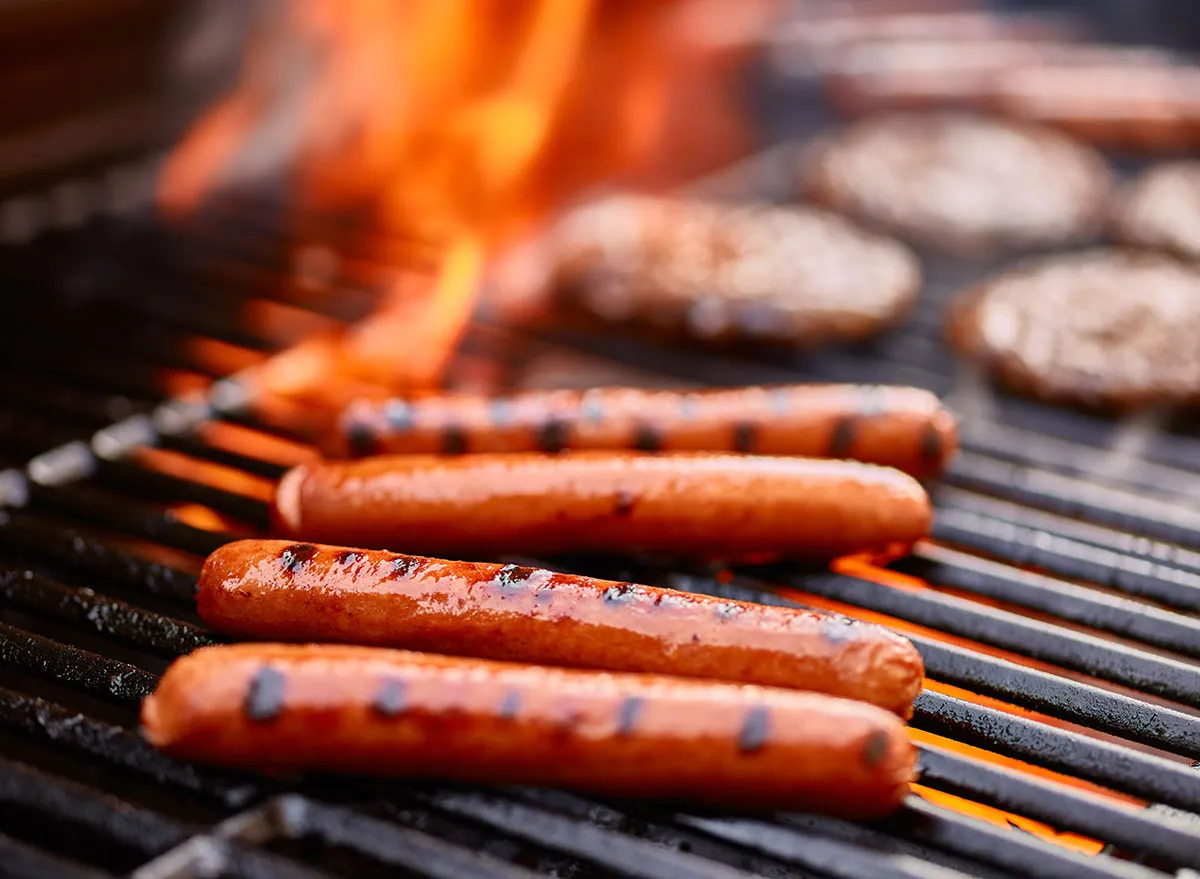 When you think about summer baseball games and cookouts, what's the first food to come to mind? Aside from burgers, the next food in line is likely the hot dog.
The humble hot dog has a storied past. Hot dogs were first sold in the U.S. by German immigrants in New York back in the 1860s. The man to popularize the hot dog that we know and love today, however, was Nathan Handwerker from Poland, who, in 1915, worked at a hot dog stand in Coney Island, slicing buns for $11 a week. He ditched that gig, and one year later, he founded Nathan's Famous hot dogs. Needless to say, the hot dog is a cherished American food. But do you know the best way to cook hot dogs at home?
Ina Garten, also known as Barefoot Contessa recently shared her favorite way of cooking a hot dog. Read on for the minute difference between Ina's and our chef-approved method.
Ina's method.
"Instead of grilling them, we like ours cooked over an open fire," she says, followed by an image of Ina and her husband Jeffrey carefully turning their dogs over a massive firepit. Our way and her way both involve the one thing that makes a perfect hot dog, besides good company.
Use fire.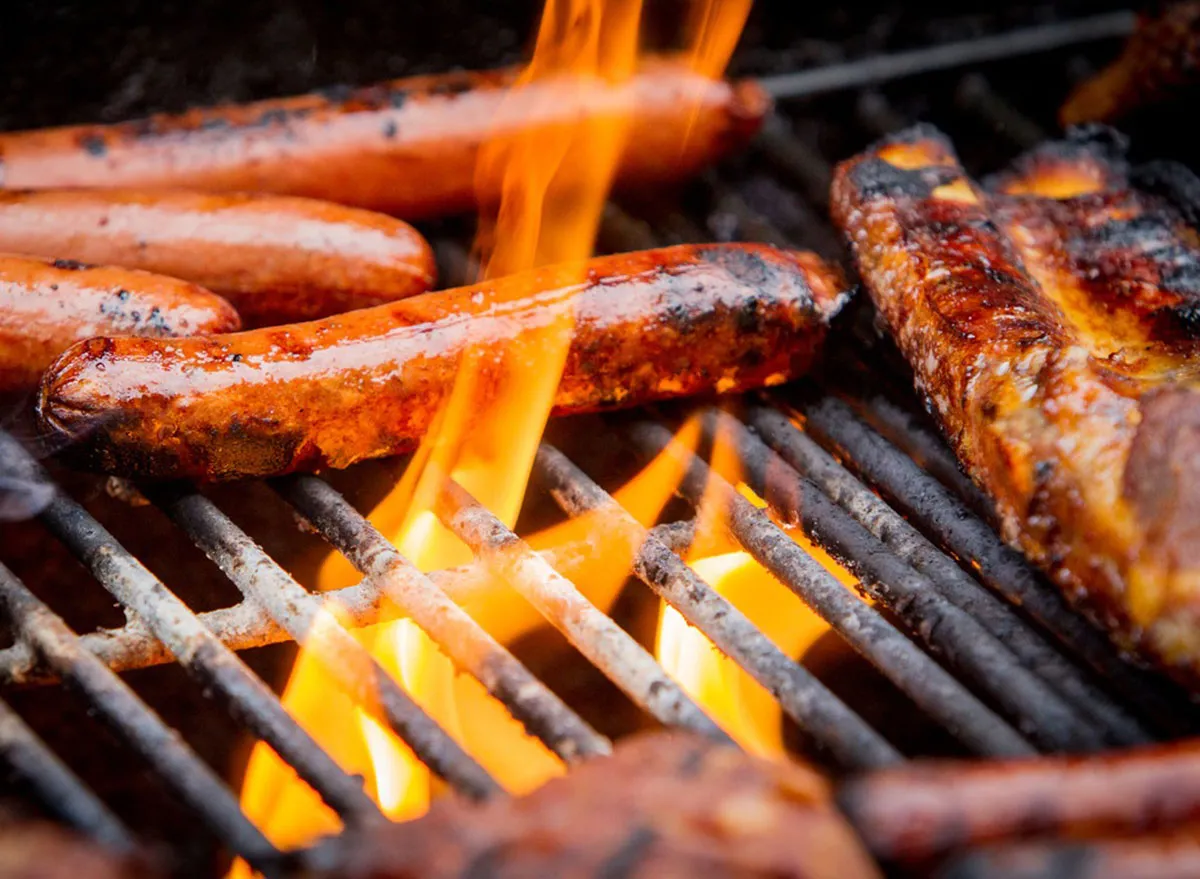 We sought to discover a method that would allow us to make the best hot dogs. Is it on the grill? Boiled on the stovetop? Cooked in the microwave? We called on the chef and restauranteur Claudia Sidoti, to give us tips on how to cook hot dogs the right way.
"The best way to cook a hot dog is hands-down using the grill," says Sidoti. "The grill will give you the best flavor and make them smoky on the outside but hot and juicy on the inside."
How can I make the perfect hot dog at home?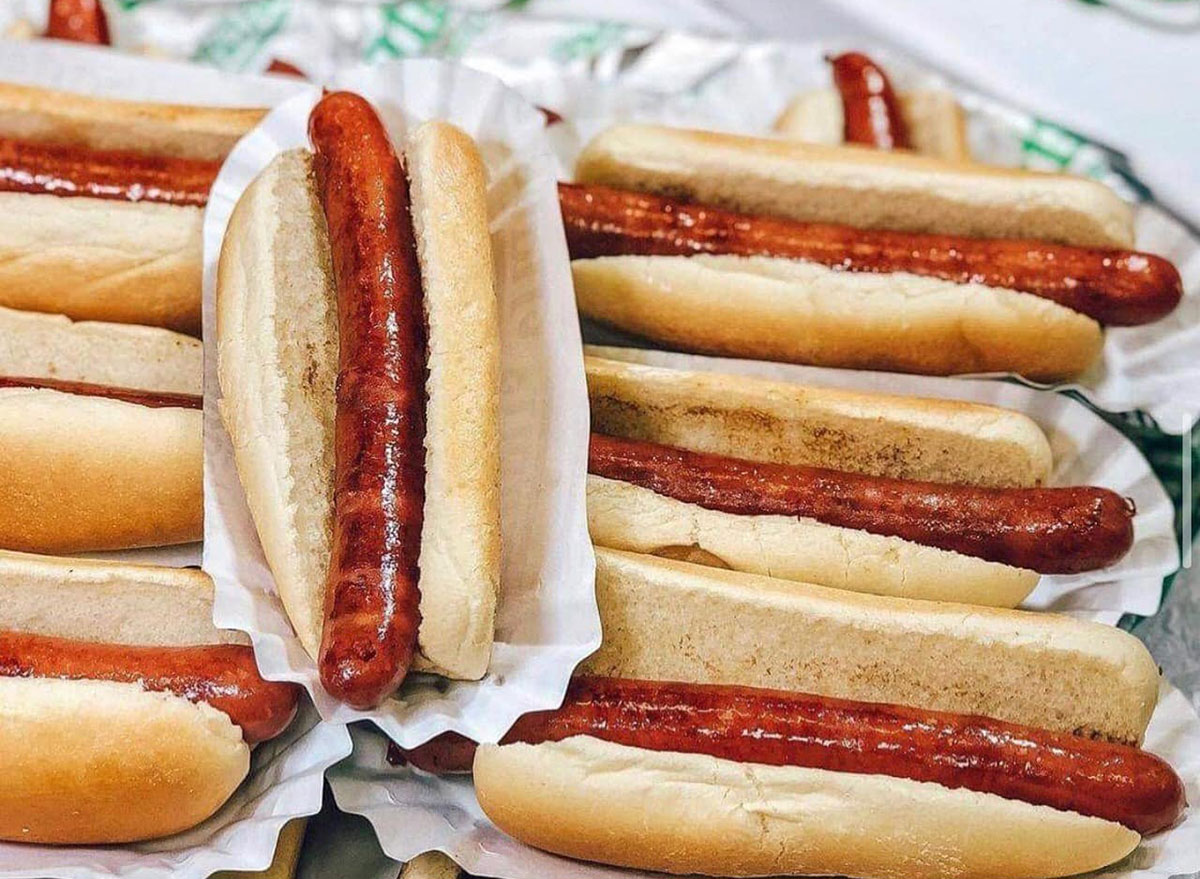 Sidoti provides a step-by-step guide on how you can whip up delicious hot dogs on your grill at home.
Place the hot dogs over medium heat. Keep half of the grill unheated.
Keep turning them to get grill marks and watch carefully. When the hot dogs begin to expand, they're done.
Roll them over to the unheated part of the grill and place your buns over the burners. The buns will take about a minute.
Immediately place hot dogs in the buns so any juices go into the bread.
Pro tip: Do not use high or low heat; be sure it's medium.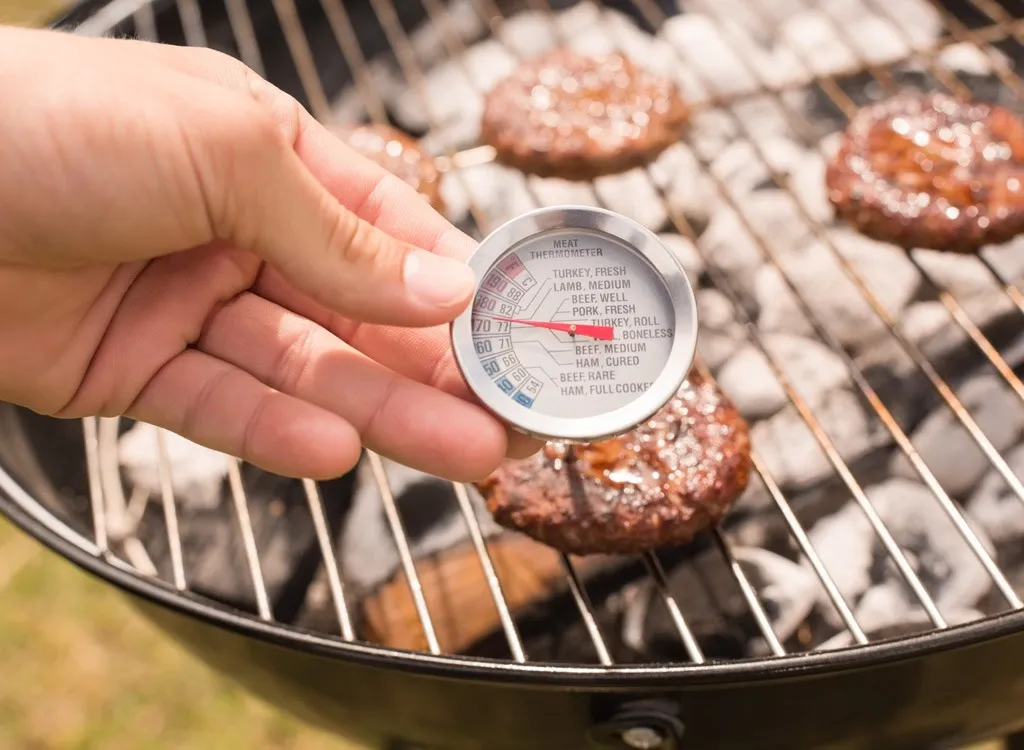 High heat will char the outside but potentially leave the inside ice-cold. Low heat will cause the dogs to take too long to heat and won't give you a crispy crust.6254a4d1642c605c54bf1cab17d50f1e
What are some non-traditional ways to eat a hot dog?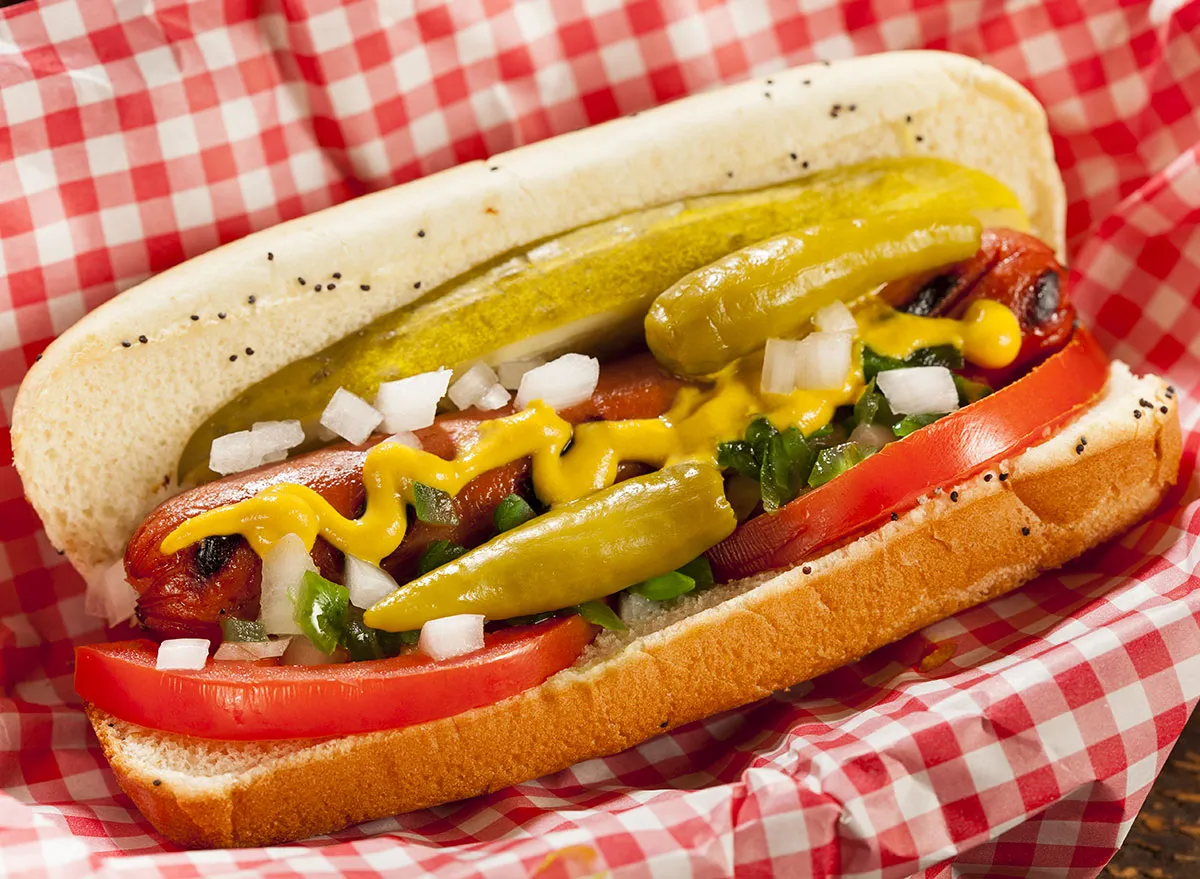 While you can never go wrong chowing down on a traditional hot dog, we asked Sidoti to tell us what other ways she likes to incorporate hot dogs into meals.
Bacon Crescent Hot Dogs: Slice the hot dogs into quarters, wrap with bacon, add American cheese, and insert into a crescent roll.
Hot Dog Mac & Cheese: Dice up hot dogs and place them into your favorite cheesy mac & cheese recipe.
Chili Dog Tacos: Stuff a hot dog in a taco shell, cover with chili and cheese, and serve with a side of guacamole.
Dog & Waffles: Prepare your favorite waffle. Wrap the dog in the waffle and top with your favorite breakfast toppings. Add a strip of bacon to amplify the flavor.
For the latest healthy eating news delivered to your inbox, sign up for our newsletter!
Read more:
13 Grilling Mistakes That Could Make You Sick