The Best Brunch Spot in Every State, According to Yelp
We consulted with Yelp to find out which places across the country whip up the best brunch.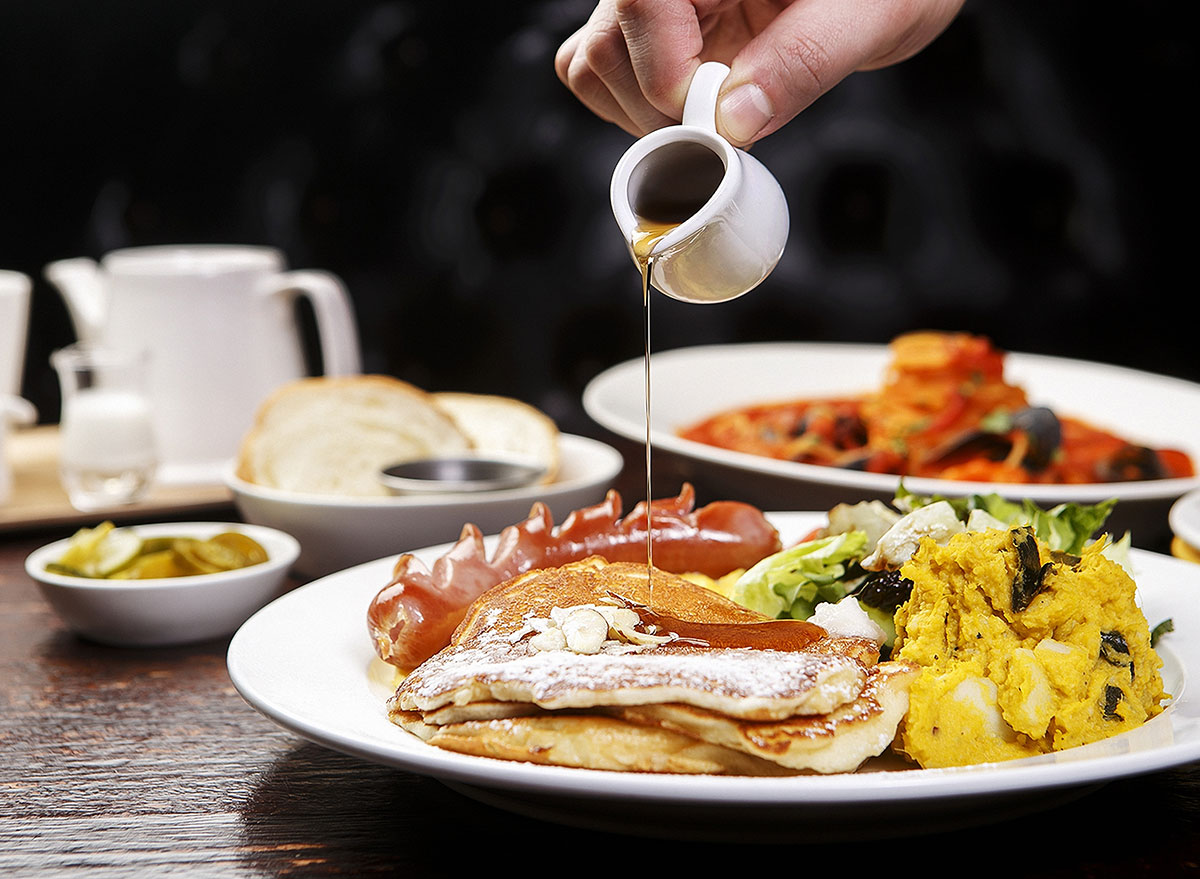 Gathering a group of friends together and going out to brunch has become many people's go-to weekend plan. After all, it's the perfect excuse to indulge in a thick piece of syrup-laden French toast and sip on mimosas or Bloody Marys midday. But then comes the question of where to go to find exactly which restaurant serves the best brunch. What do you do? Where do you go?
Methodology: In order to conquer such a difficult feat as pinpointing the best place for brunch in every state, we relied on the data team at Yelp to assist. All businesses considered for this metric had to fall within the "Breakfast & Brunch" category as specified on Yelp. They determined the best one in each state using an algorithm that assesses both the number of reviews as well as the star rating each business accumulated.
Check out this list of the best brunch places in the U.S., and then make sure to hit up your state's winning place to see just how worthy it is for yourself.
And for more, don't miss these 15 Classic American Desserts That Deserve a Comeback.
ALABAMA: D'Road Cafe in Montgomery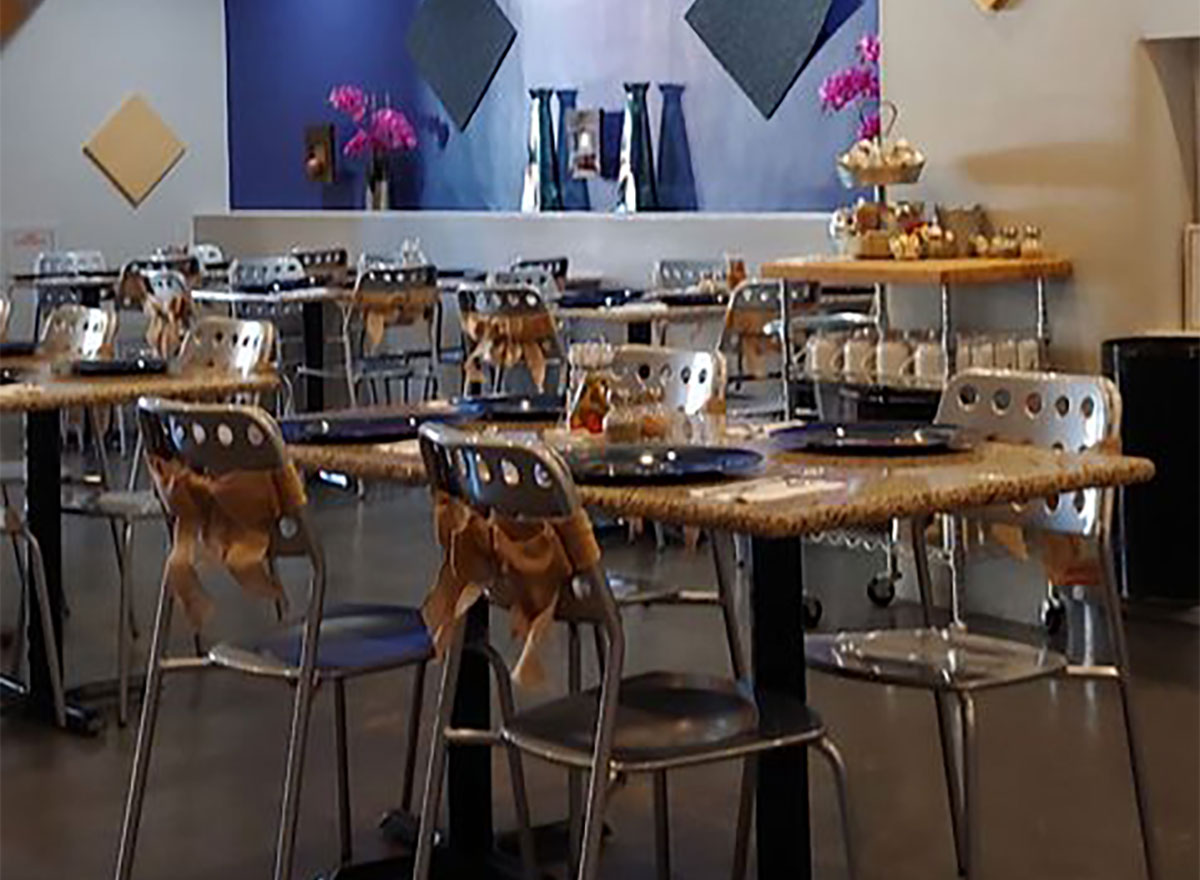 "Wonderful service. My meal was a fish stew in coconut milk that had unique and rich flavors. Clearly cooked with passion and love," one Yelp reviewer wrote. A meal cooked with love? You can't beat that!
ALASKA: Granny B's Cafe in Anchorage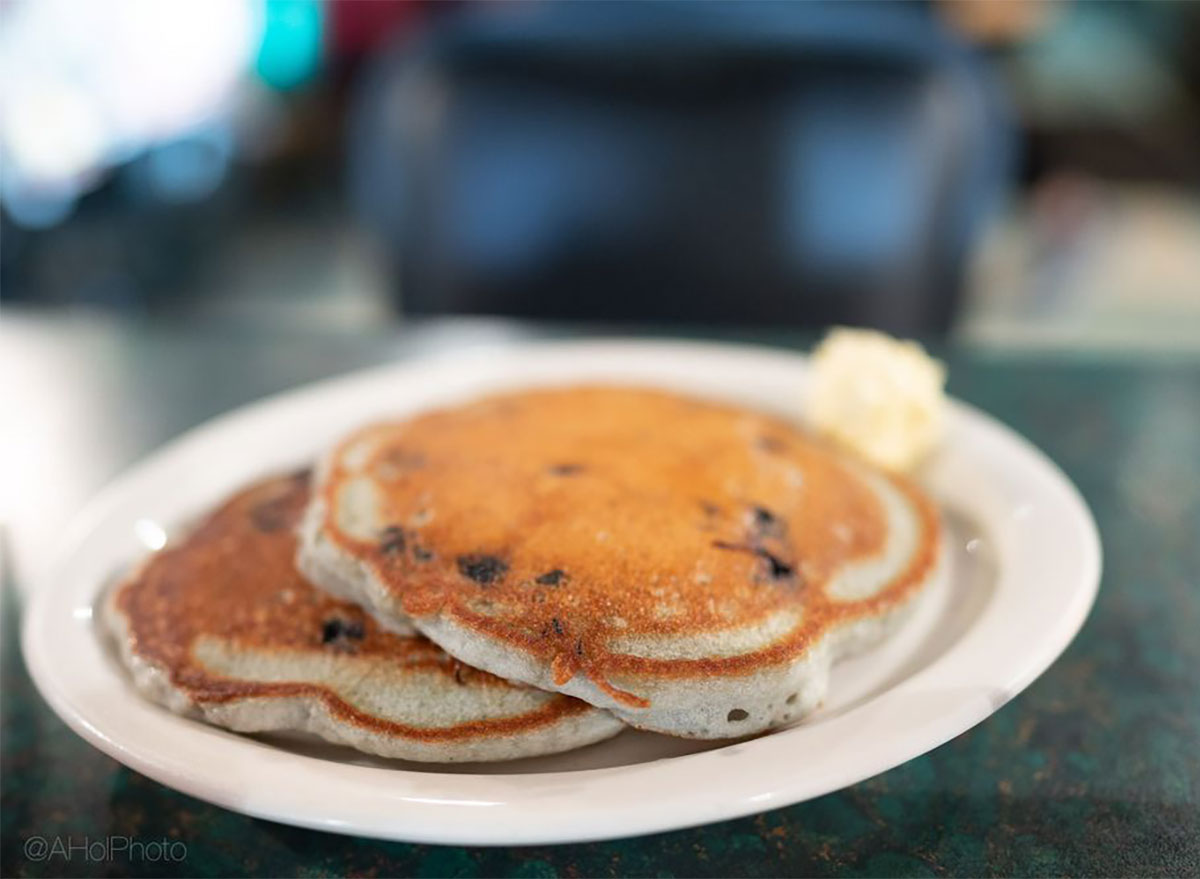 This cozy brunch spot offers classic breakfast dishes like pancakes and French toast. "Hands down the best biscuits and gravy in town," wrote one satisfied Yelp reviewer.
ARIZONA: The Local Press Sandwich Bar in Wickenburg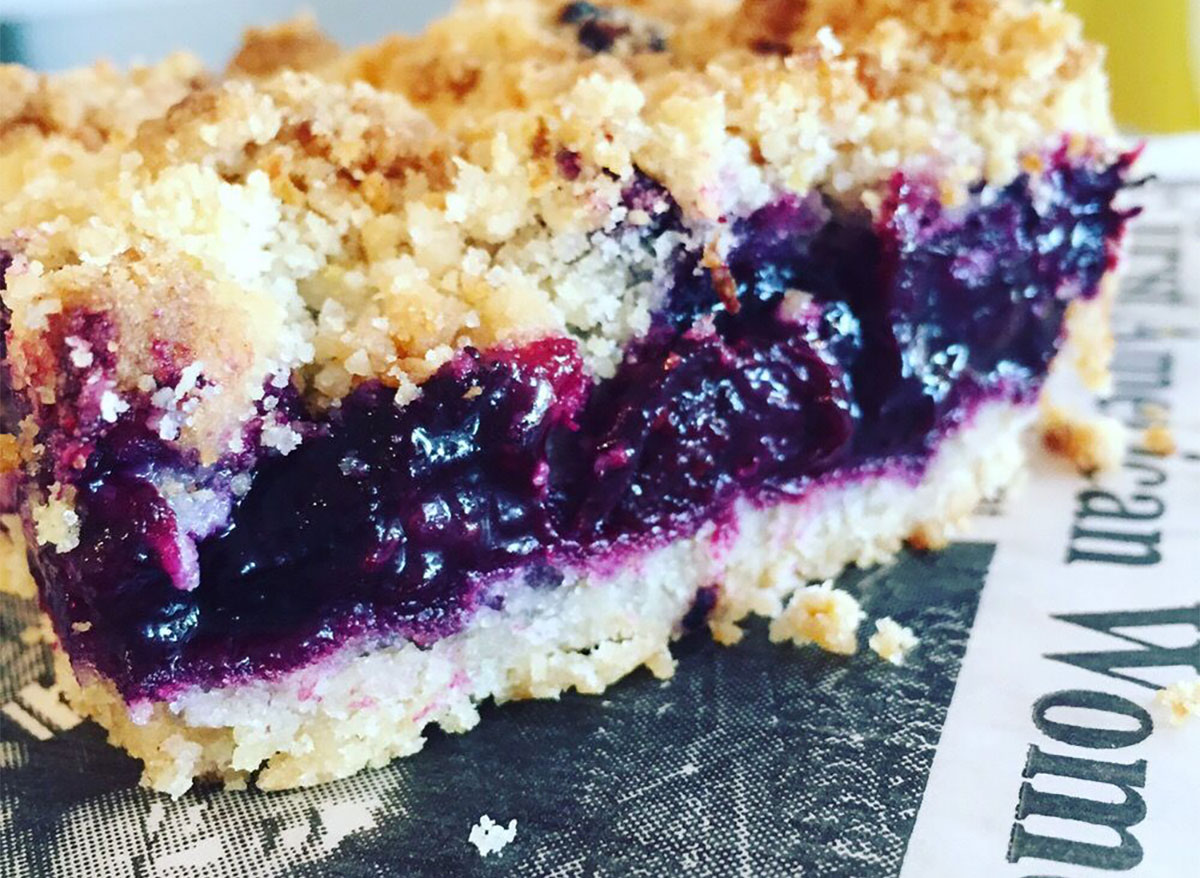 You can't go wrong with the sandwiches at this cozy shop. Whether you're looking for piled-high meat or a fresh-made PB&J, the offerings here have something for everyone.
ARKANSAS: Oscar's Cafe in Eureka Springs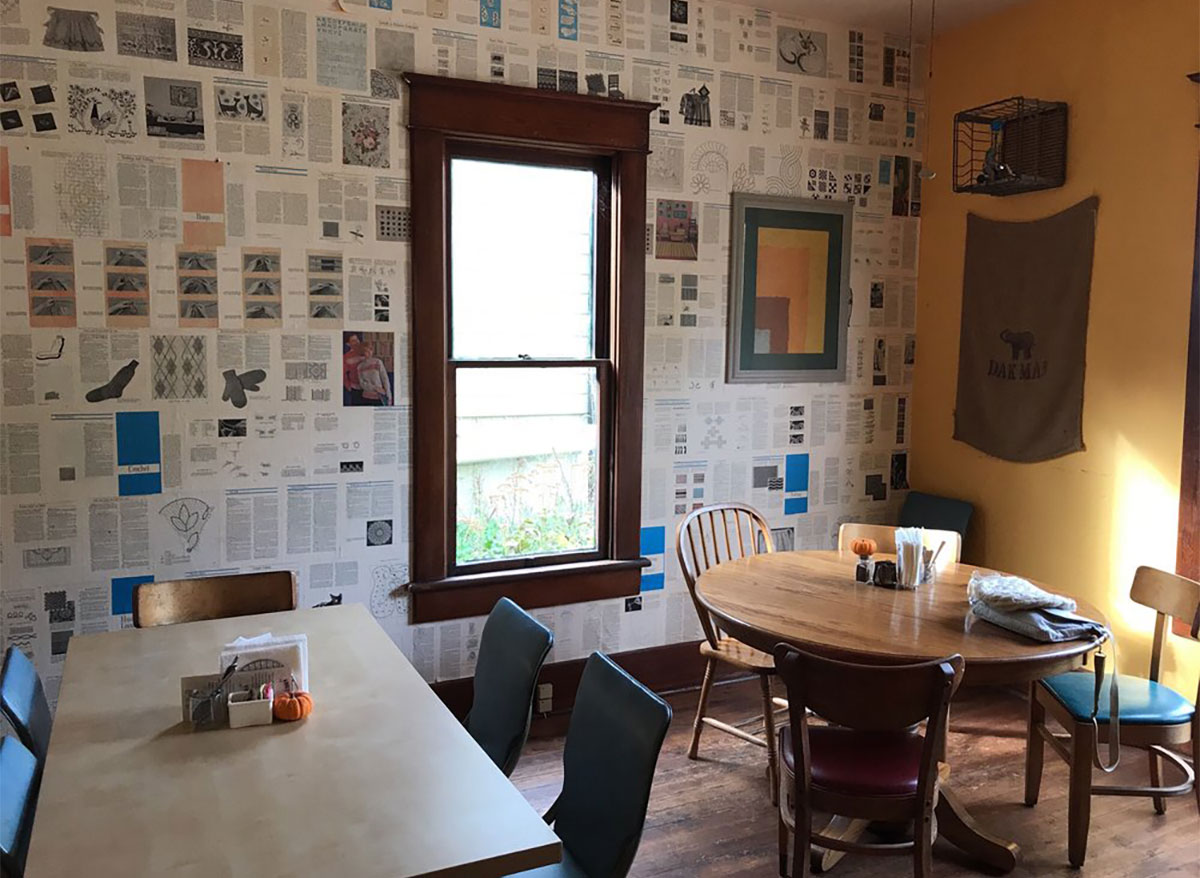 "The bacon was unlike any we've ever had! Crispy, peppery but sweet," one Yelp reviewer wrote. "I had the Brie Cheese with their grilled tomatoes, bacon, and lettuce, the MOST DELICIOUS BLT of My Life." If that review doesn't convince you to try this eatery, we don't know what will.
CALIFORNIA: Cafe Crisp in Burbank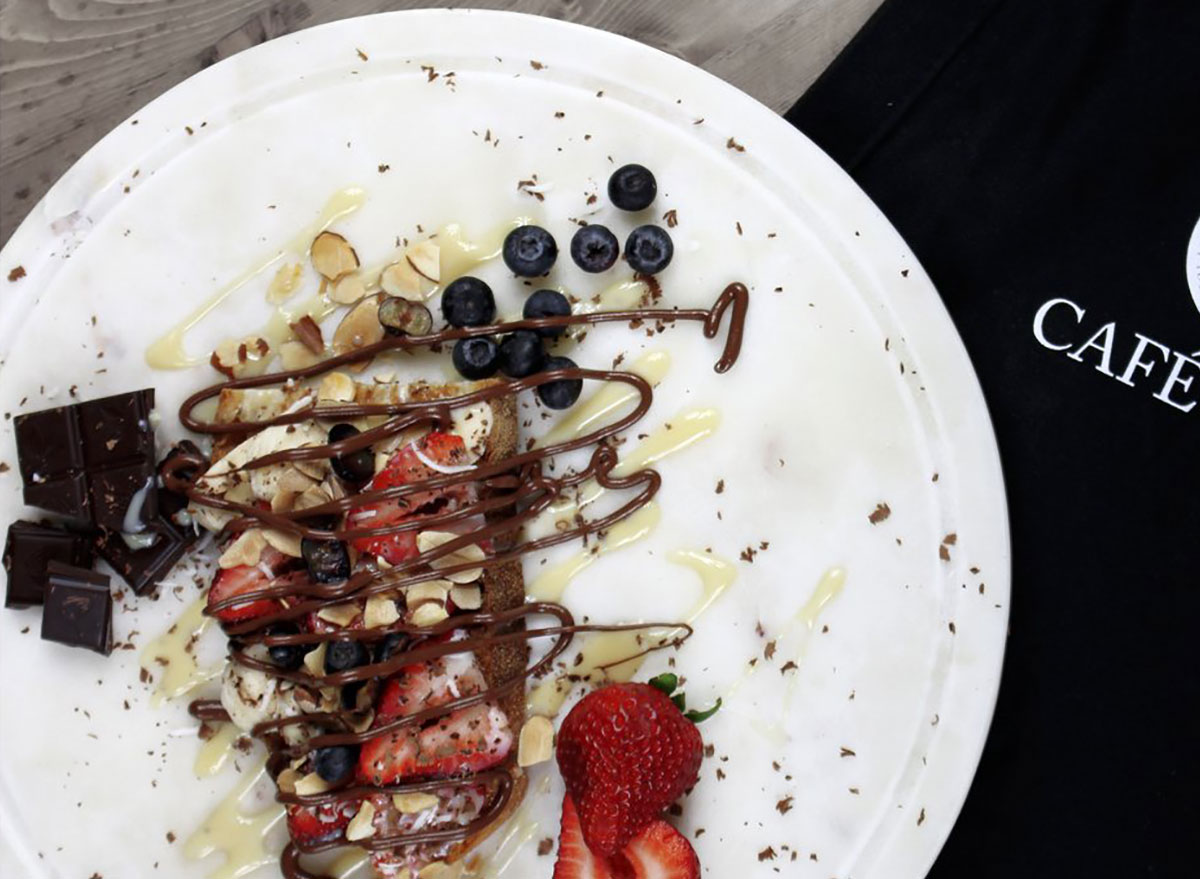 Whether you want stuffed French toast or salmon with lox, this Burbank cafe has everything you need for breakfast. And, yes, the dishes are supremely 'grammable.
NOTE: Cafe Crisp is closed until October 1, 2021, according to Yelp.
COLORADO: Denver Biscuit Co. in Denver
It may not be your typical brunch spot, but with a whopping 3,552 reviews and 4.5-star rating on Yelp, Denver Biscuit Co. is certainly a favorite in Colorado. You can order a biscuit in the form of a sandwich, a biscuit plate (like Biscuits + Gravy or Biscuit Pot Pie), or keep it sweet with a Giant Biscuit Cinnamon Roll!
CONNECTICUT: Brooklyn Baking in Waterbury
Customers rave about the breakfast sandwiches and donuts at this cute eatery. Try a BLT and a jelly donut for a delectable meal!
DELAWARE: Legal Grounds Cafe in Wilmington
Customers can't get enough of the salmon avocado toast at this cafe. "Everyone raves about the salmon avocado toast and it doesn't disappoint," one Yelp reviewer wrote. "Every bite had buttery avocado, creamy cream cheese spread, fresh smoked salmon, juicy tomato, and a bite of crunchy red onions." The shop makes adorable latte art creations, too.
FLORIDA: AJ's Press in Longwood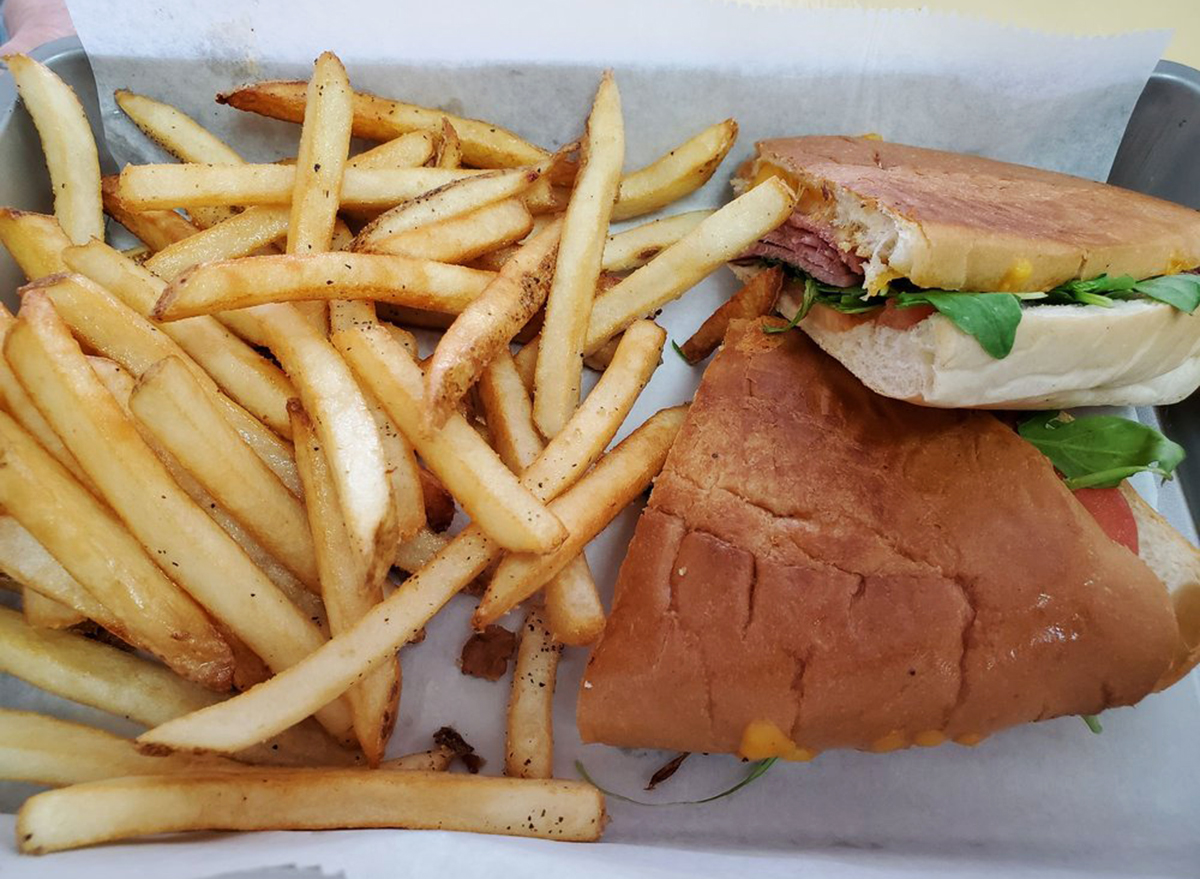 You can't go wrong with all of the pressed sandwich options here. For a heartier meal, try the beer-braised brisket bowl.
GEORGIA: Fox & Fig in Savannah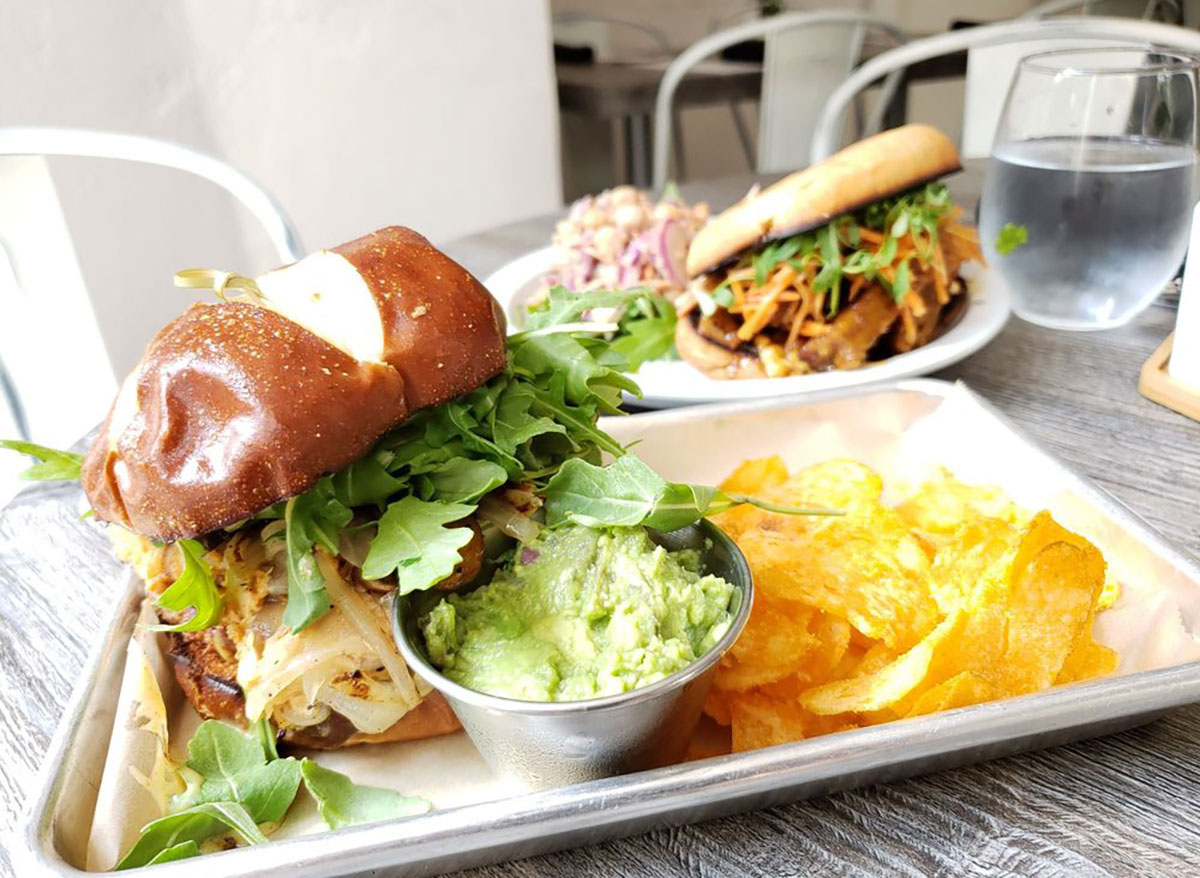 Whether you're vegan or just looking for a plant-based meal, you can't go wrong at this restaurant. Try the eggless quiche or a burger for a meal you won't forget.
HAWAII: Over Easy in Kailua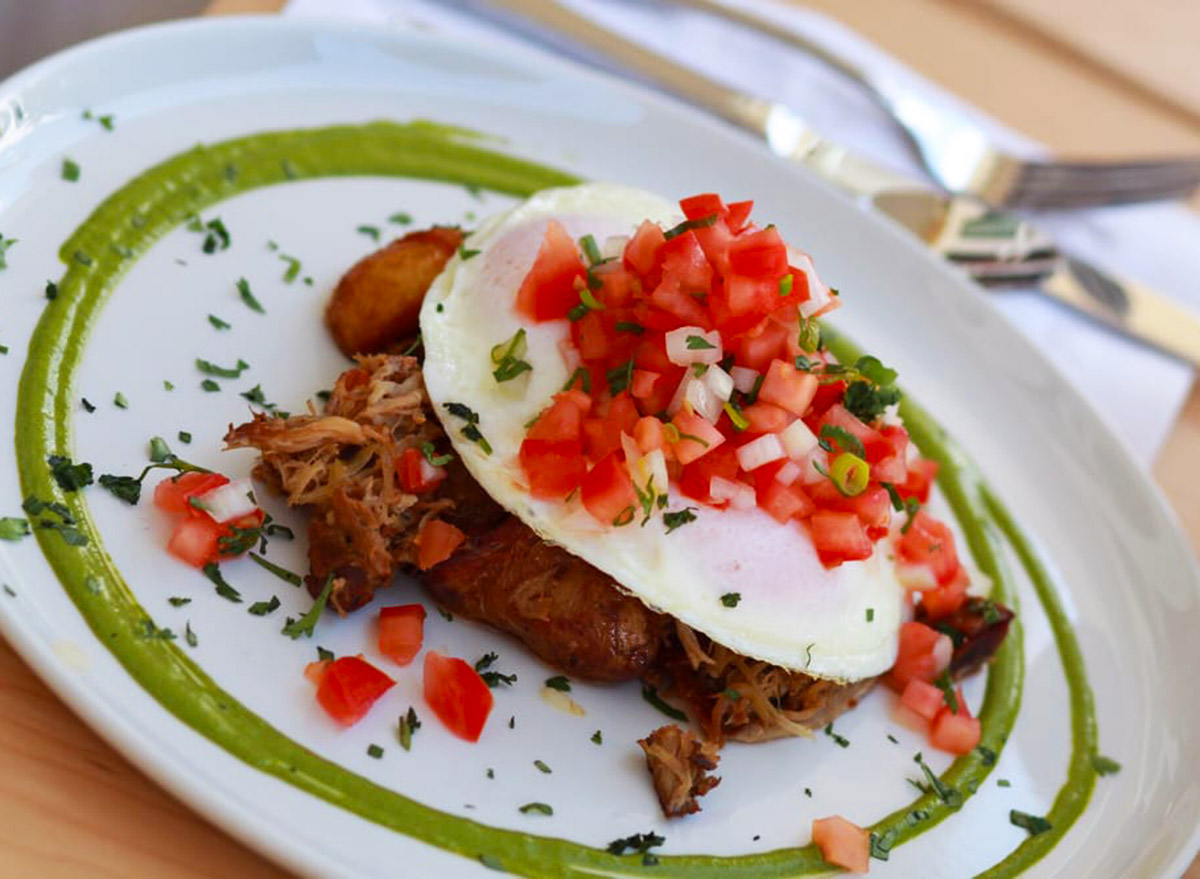 On the smaller Hawaiian island of Ohau, you can find Over Easy, a cozy spot that strictly serves breakfast and lunch. One Yelp reviewer wrote, "I'm giving this place 5 stars not only for the outstanding fresh food, but for the people working there and the great atmosphere! We sat at the counter and got a fantastic 'show' of the precision preparation of the unique menu items. Some of the cooks and bull cooks were true artists!"
IDAHO: Buffalo Cafe in Twin Falls
Customers rave about the buffalo chip, which features fried potatoes, bacon, eggs, and plenty of vegetable toppings. Be sure to add on a biscuit to round out the meal!
ILLINOIS: Ovo Frito Cafe in Evanston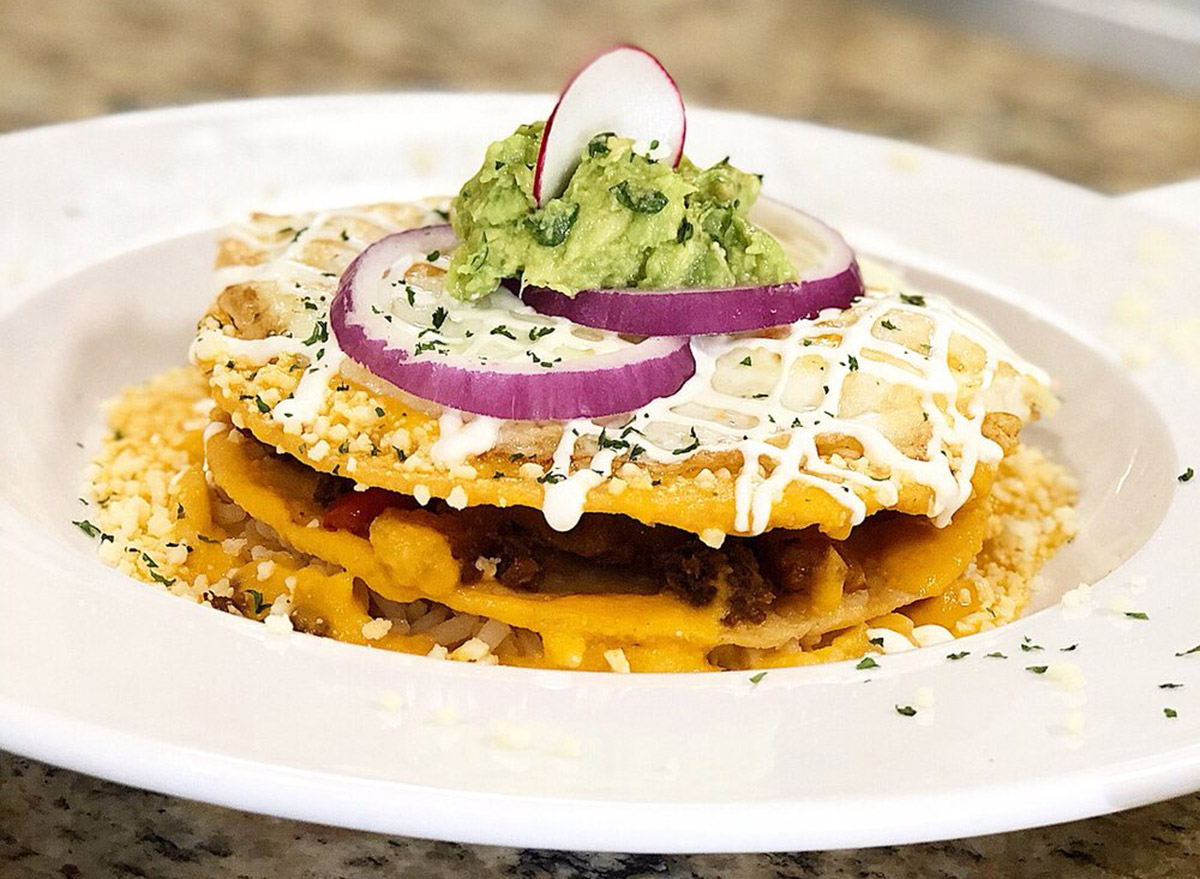 Located north of Chicago, and in the heart of Northwestern's domain, is the little brunch spot called Ovo Frito Cafe. And Yelp reviewers can't get enough of it! Customers especially love their Cornflake-Crusted French Toast and Derek's Favorite Eggs.
INDIANA: Dune Billies Beach Cafe in Michigan City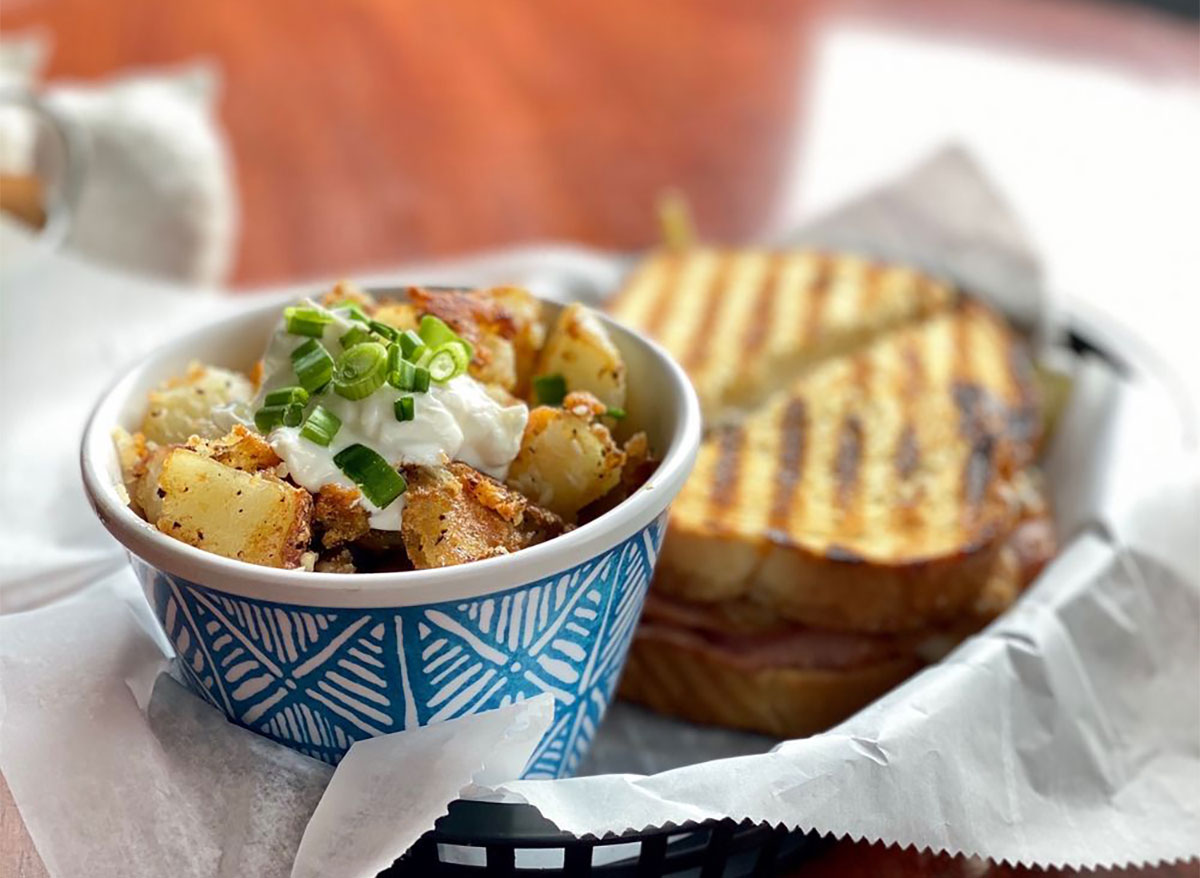 Try a meal like the apple chutney and brie panini (pictured above) at this sweet cafe, or go with a classic option like a warm blueberry muffin. This restaurant has a five-star Yelp rating, so you really can't go wrong with anything on the menu.
IOWA: Pullman Bar & Diner in Iowa City
Served on Saturday and Sunday only, Pullman Bar & Diner's brunch menu is probably one of the most extensive we've seen. Get your choice of a breakfast—or lunch—dish with some brunch cocktails, a Pullman Bloody Mary, or even a French Press Counter Culture Coffee. One Yelp reviewer says it's their "official go-to spot now when I'm in town for work. Atmosphere: soft lighting, 1940's diner feel with dark red booths, beautiful black and white patterned tile floor, marble bar countertops. Great service. Great music, too. Comfortable spot to enjoy a meal when you're far from home."
KANSAS: Doo-Dah Diner in Wichita
Not only was Doo-Dah Diner rated the best diner in the state, but it's also highly rated for their brunch! The eggs Benedict is a customer favorite, and some Yelp reviewers also rave about their monkey bread.
KENTUCKY: Con Huevos in Louisville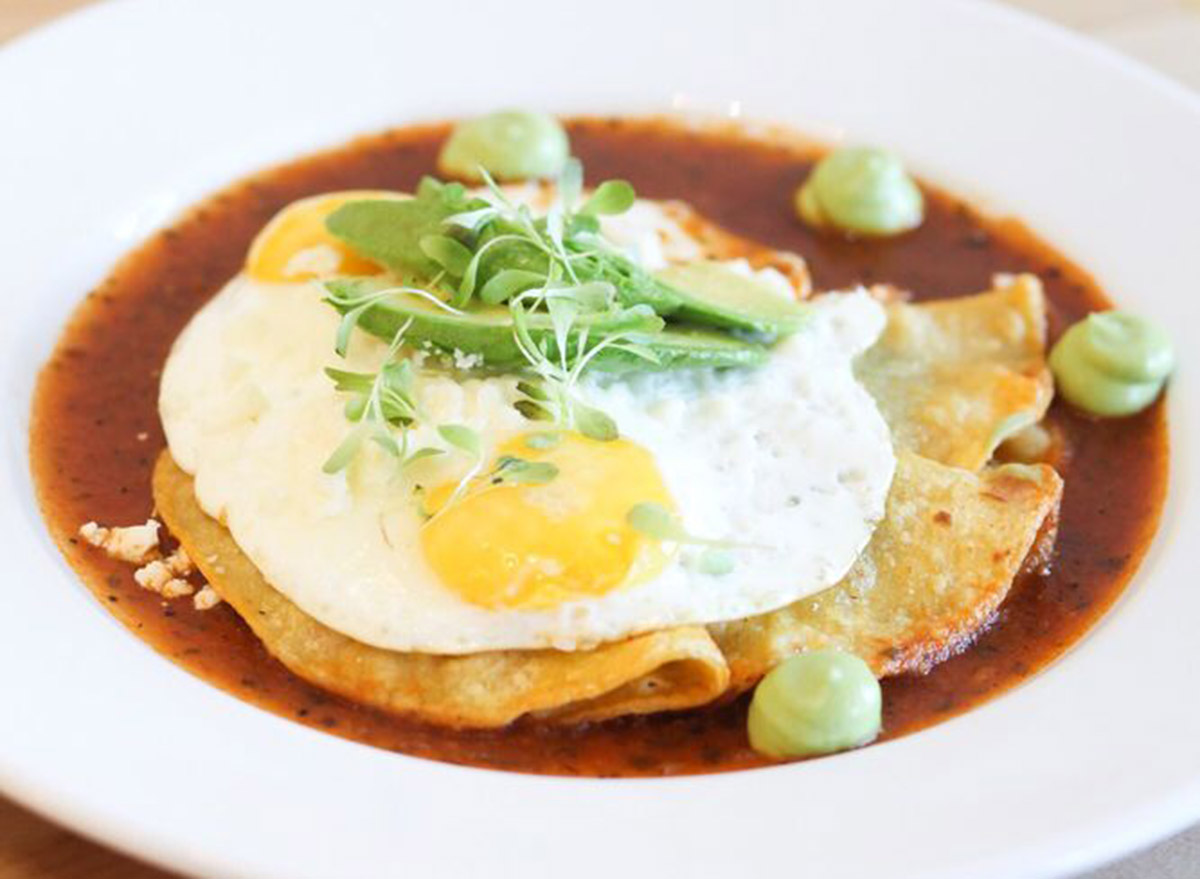 If you're looking for a killer plate of Huevos Rancheros, Con Huevos in Louisville is the place you need to be. But if you're not the biggest fan of egg dishes, Yelp reviewers also love their pancakes. Served with fresh fruit and a beautifully placed fruity syrup, these look like the fluffy pancakes of your dreams.
LOUISIANA: Cafe Mimi in Baton Rouge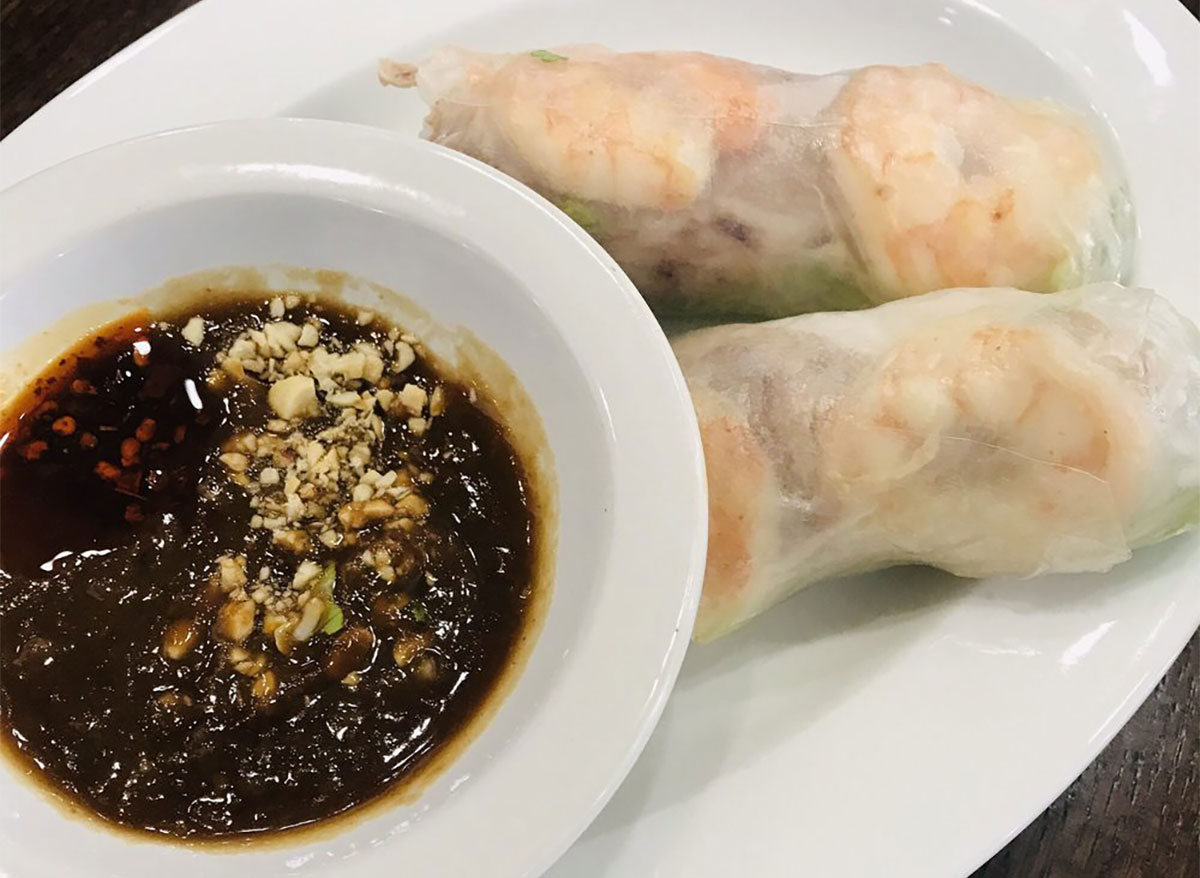 This Vietnamese restaurant serves up a different type of brunch than what you might be used to. Try the Asian glazed wings or the Mongolian shrimp for a delicious surf-and-turf meal with a twist. Don't forget to add on an order of spring rolls!
MAINE: Everyday Joe's in Bar Harbor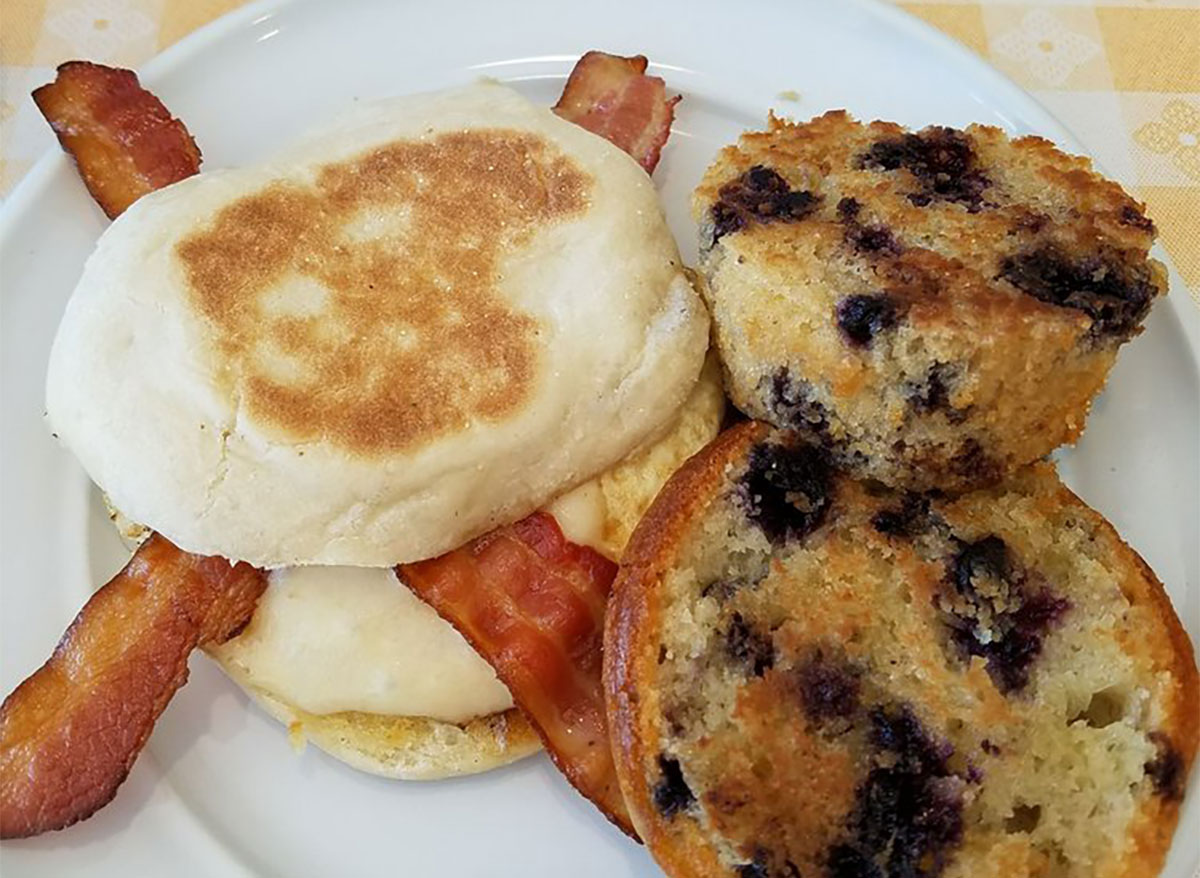 If you're looking for a simple, solid meal, look no further than Everyday Joe's. With a menu that features egg dishes, pancakes, and breakfast wraps, this is the place to go for a low-key American meal.
NOTE: Everyday Joe's is closed until March 29, 2021, according to Yelp.
MARYLAND: Water for Chocolate in Baltimore
According to Yelp reviewers, you have three options when dining at Water for Chocolate for brunch: The Raisin Bread French Toast, the Crab Quesadilla, or the Sweet Potato Polenta. No wonder they are the most popular dishes—how could you choose?
MASSACHUSETTS: Fatima's Cafe in Worcester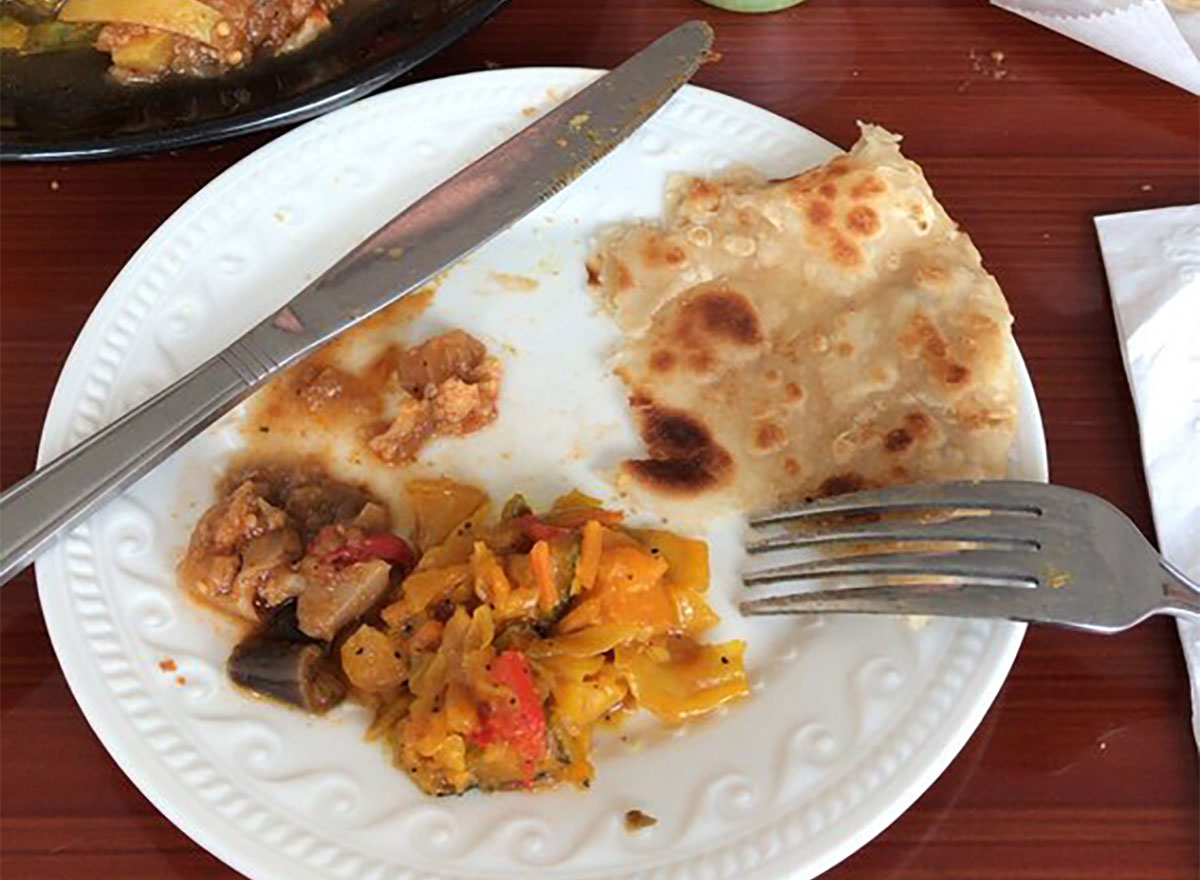 Fatima's Cafe serves delicious African food to local residents. And with so many vegetarian options on the menu, there's something for everyone. Try the chapatti (pictured) with a side of samosas.
MICHIGAN: Honey B's Eatery in Frankenmuth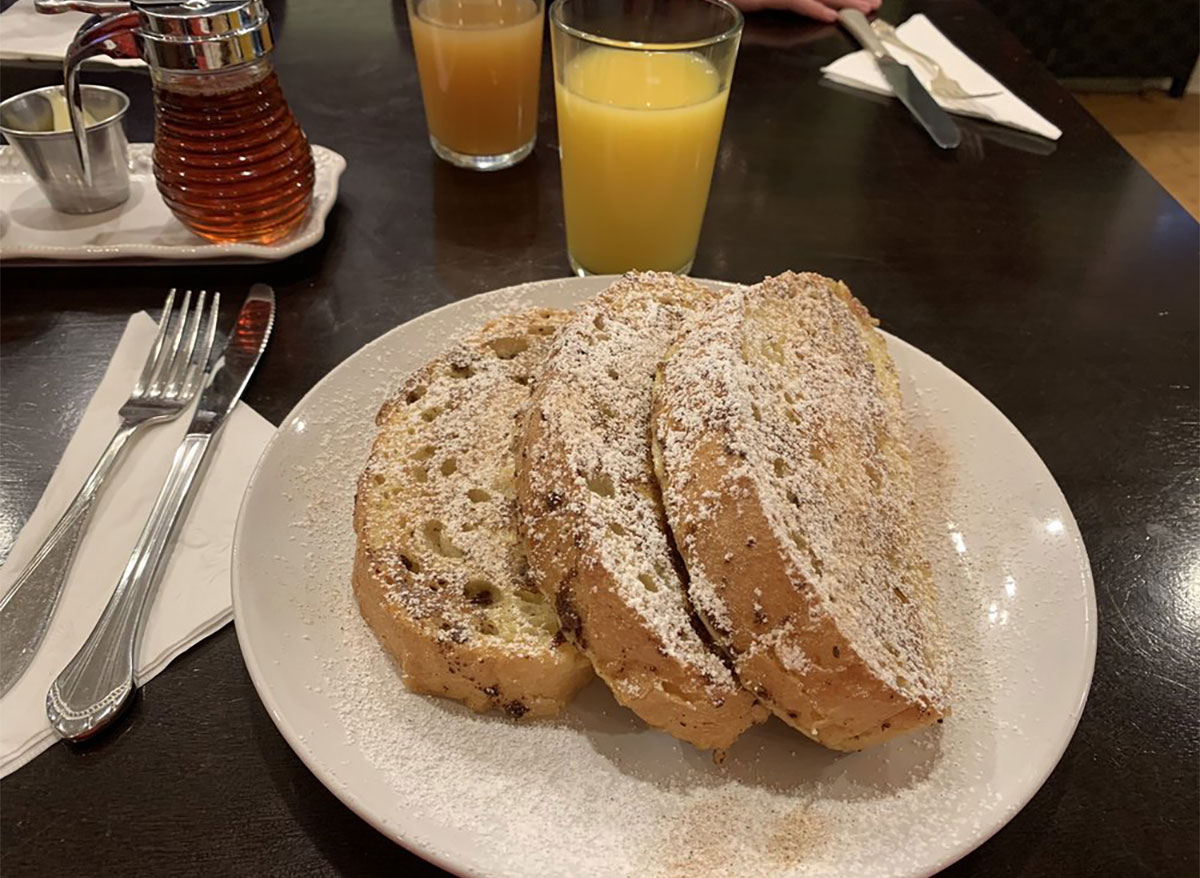 This cozy eatery serves up brunch classics like French toast, pancakes, and huevos rancheros, all at affordable price points. Be sure to add on a side of the restaurant's crispy pan-fried potatoes!
MINNESOTA: Martina in Minneapolis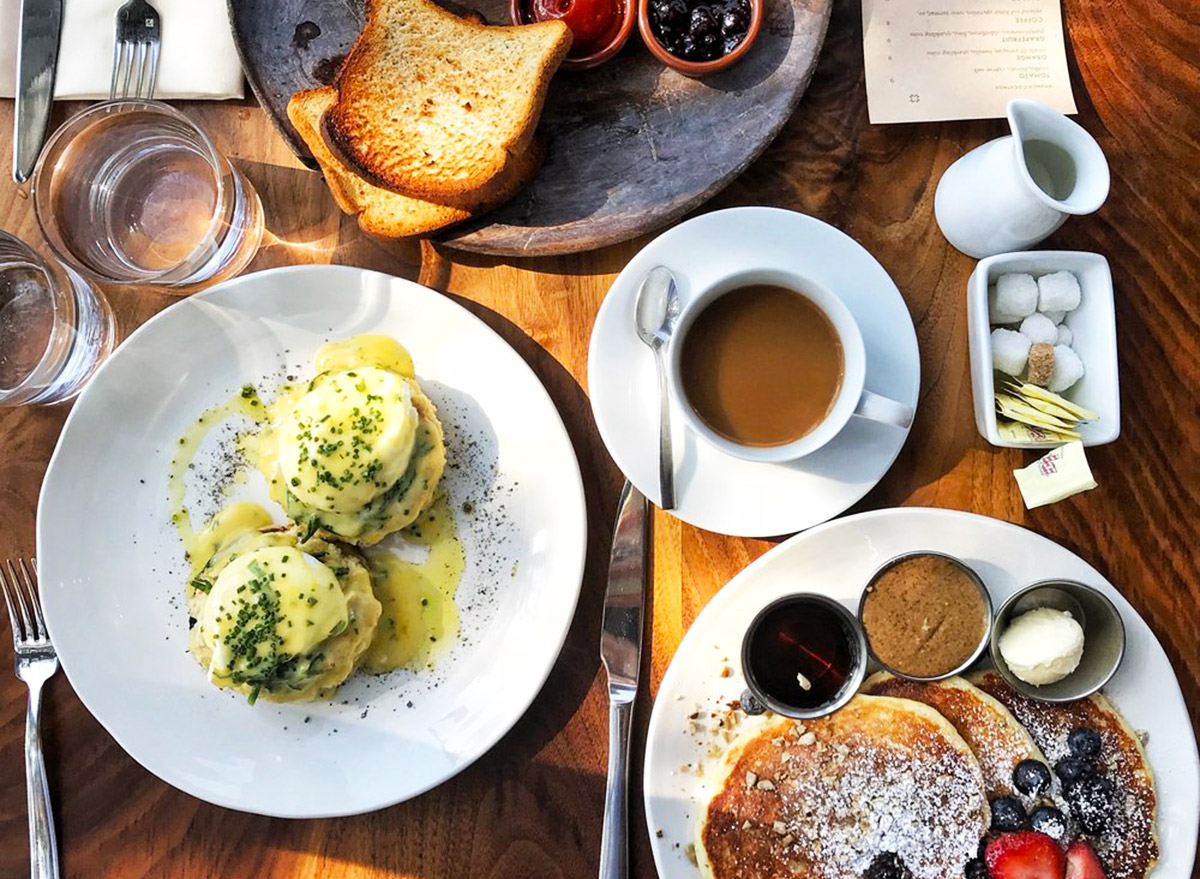 Minnesotans really lucked out with this restaurant. Martina whips up an intricate menu of high-class meals, including smoked salmon with burrata on an everything bagel that's topped with salsa verde and pepitas. Several Yelp reviewers rave about the almond flour pancakes and the potato churros, too.
MISSISSIPPI: The Greenhouse on Porter in Ocean Springs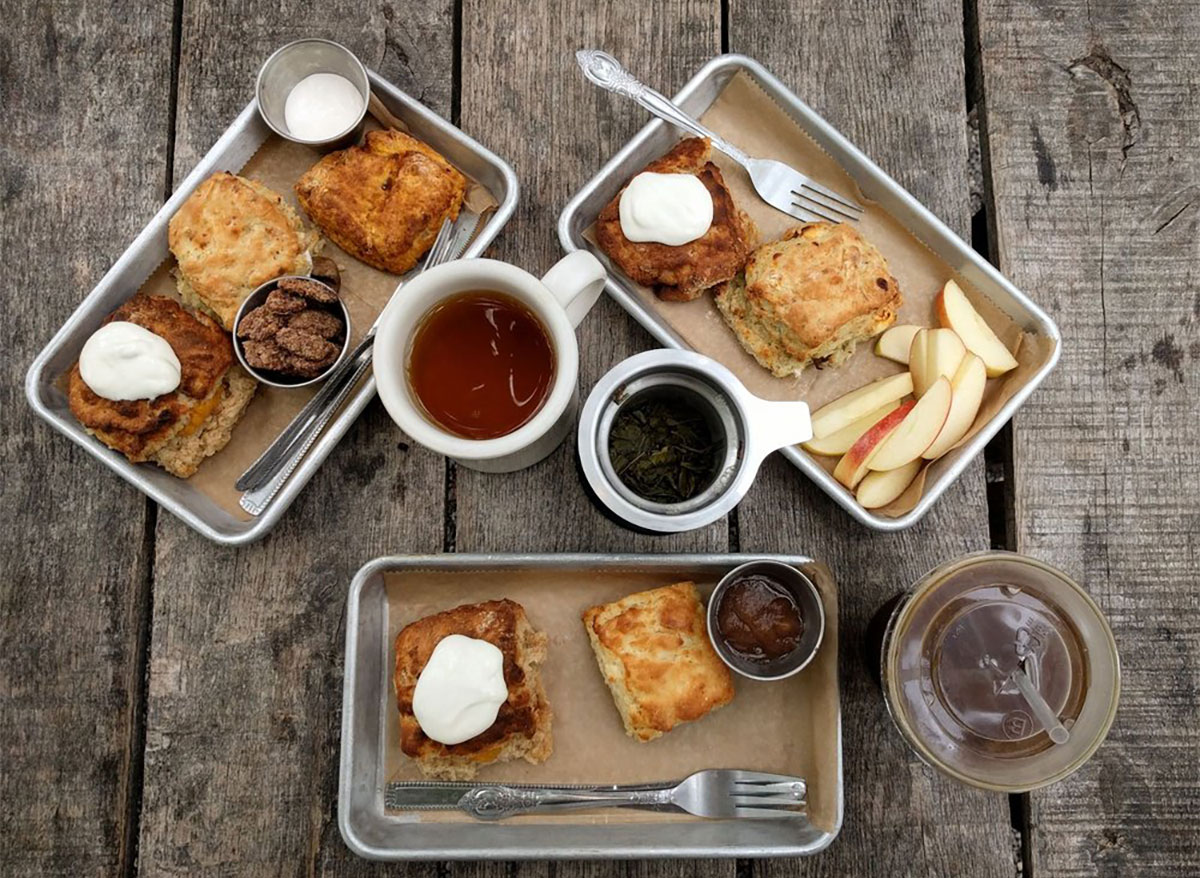 This adorable brunch stop specializes in one thing: biscuits. Try the biscuit sandwich or the daily biscuit special for a meal you won't forget.
MISSOURI: Hungry Hunter Restaurant in Branson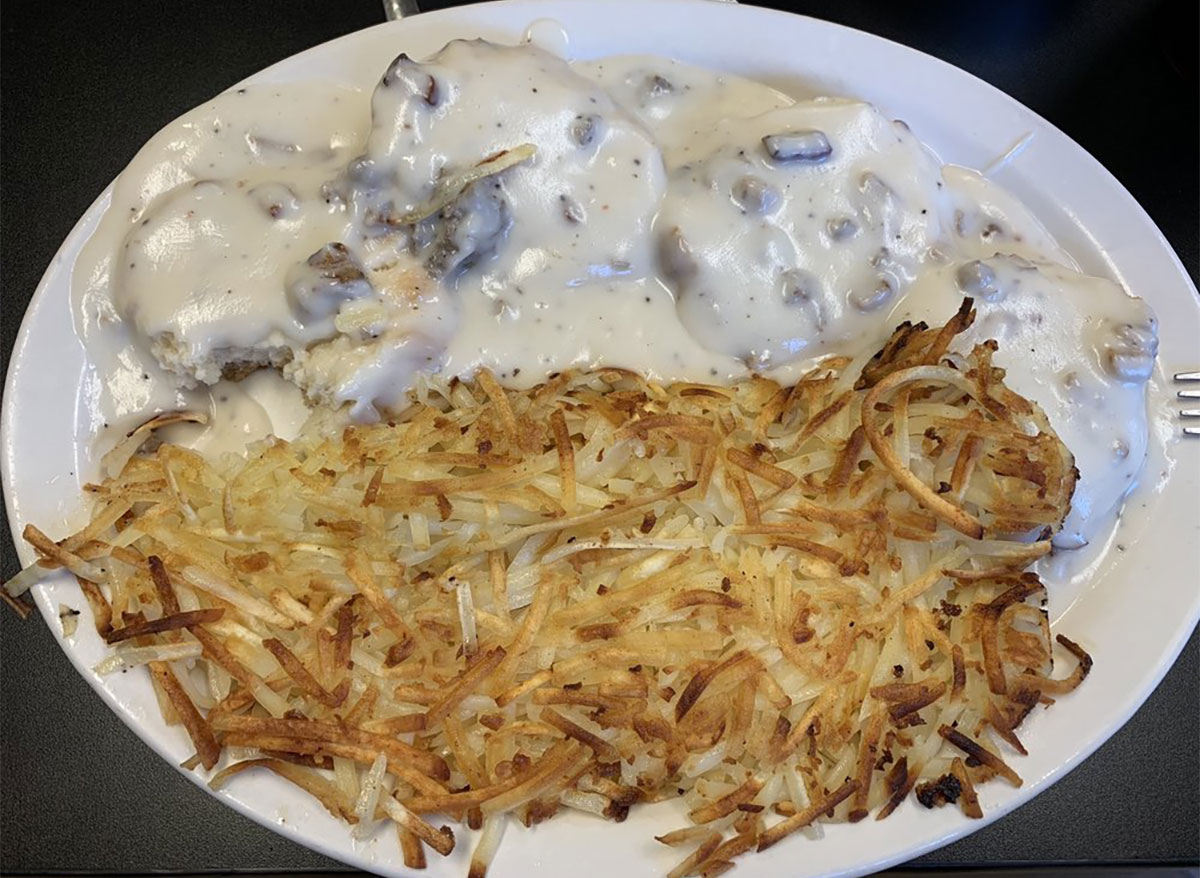 Stop by this down-home restaurant for American classics like biscuits and gravy, hash browns, and French toast. With these generous portion sizes, you definitely won't leave hungry!
MONTANA: Uptown Hearth in Columbia Falls
This casual spot offers breakfast sandwiches, frittatas, and plenty of pastries. Try the Croque Monsieur for a truly decadent meal.
NOTE: Uptown Hearth is closed until April 14, 2021, according to Yelp.
NEBRASKA: Saddle Creek Breakfast Club in Omaha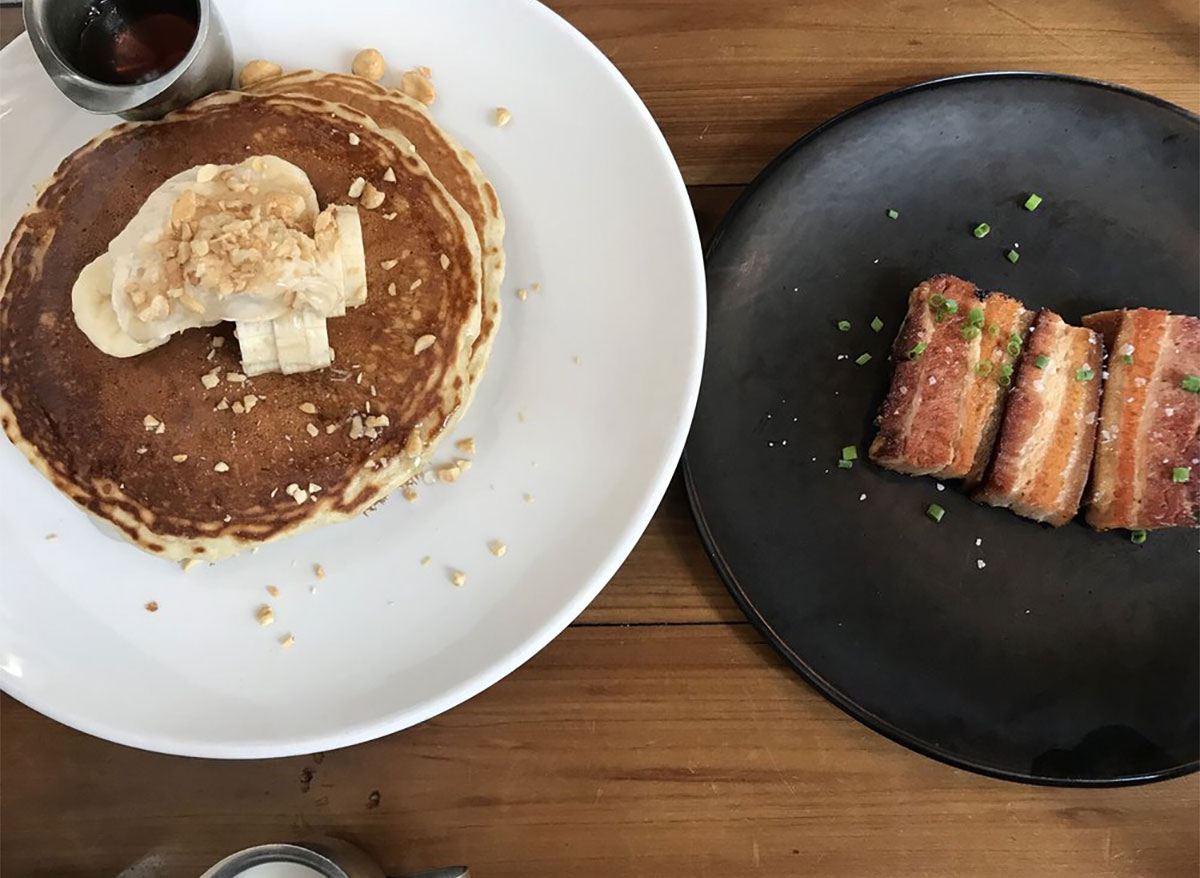 If the Yelp reviews are any indication, this restaurant is worth the hype (and the long wait times). Try the banana pancakes with peanut butter whipped cream (pictured), or go for one of the restaurant's many vegan options.
NEVADA: Sausagefest in Las Vegas
If you're looking for some homestyle cooking in a busy place like Las Vegas, Sausagefest seems like the place to be. Every single dish looks perfect for Instagram, and the menu items have fun names like Green Eggs and Spam. Be sure to try the sausage rolls appetizer!
NOTE: Sausagefest is closed until July 31, 2021, according to Yelp.
NEW HAMPSHIRE: Tucker's in Concord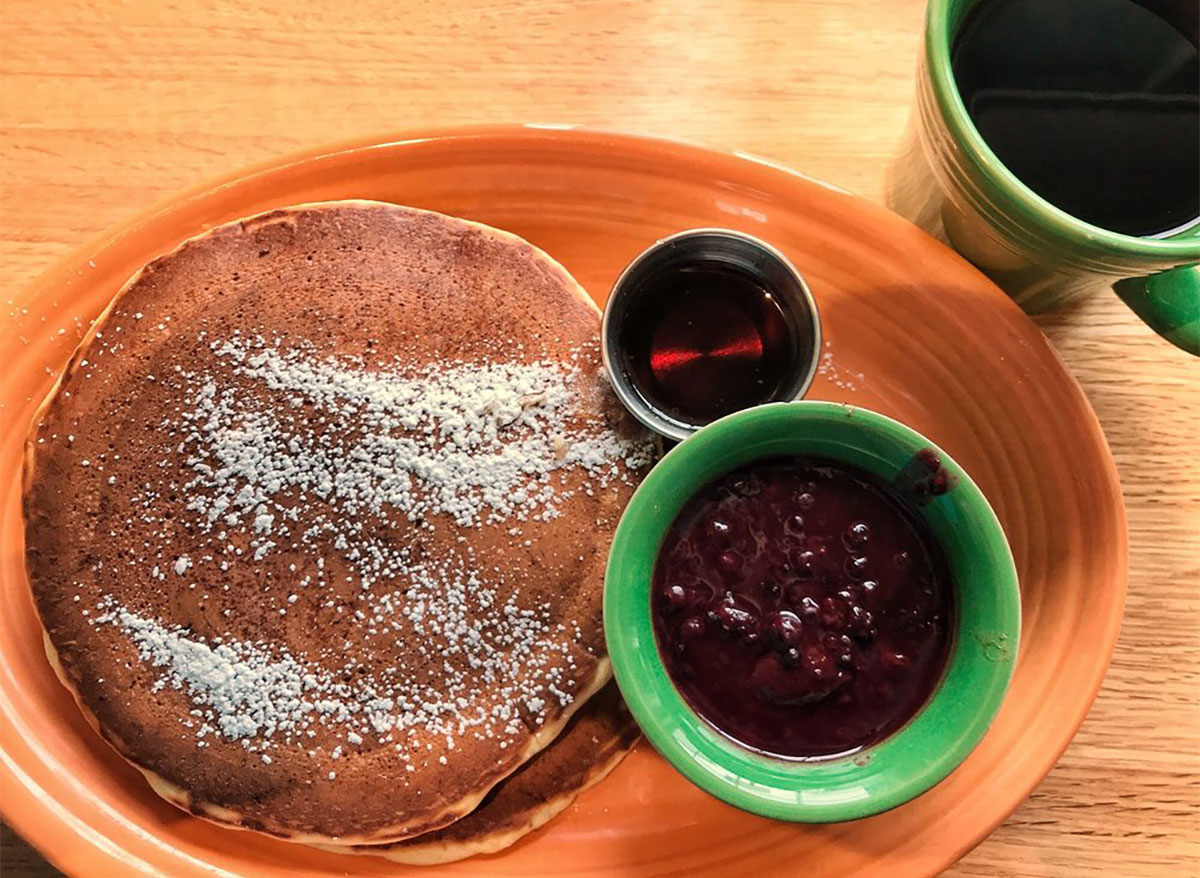 Try the whipped cream-topped pancakes at this Concord spot. Even if the place is busy, you can still expect great service and great food, if the glowing Yelp reviews are any indication.
NEW JERSEY: Missy's Main Street Cafe in Rockaway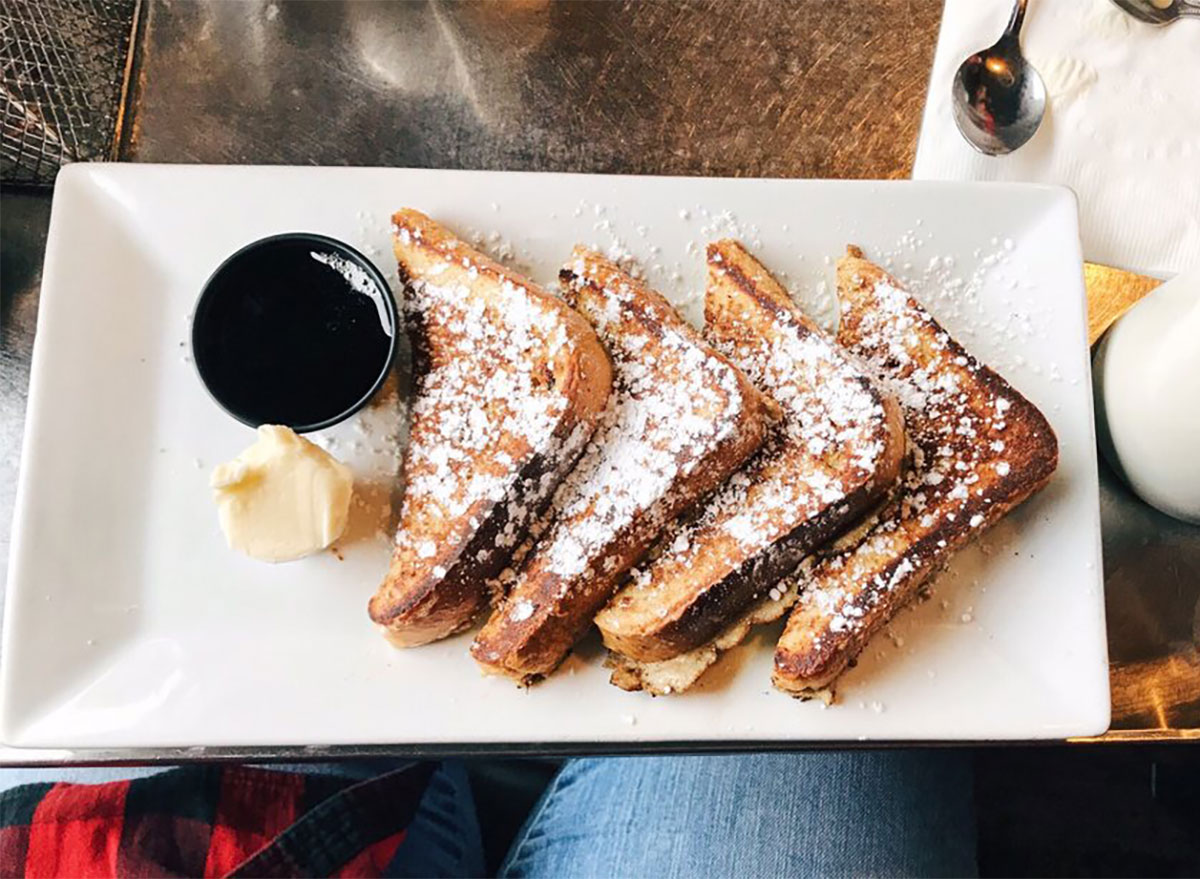 From Taylor ham to PB&J French toast, Missy's Main Street Cafe has something for every comfort food lover. "The portions are large and hefty," one Yelp reviewer wrote. "Great place for a meal!"
NEW MEXICO: The Grove Cafe & Market in Albuquerque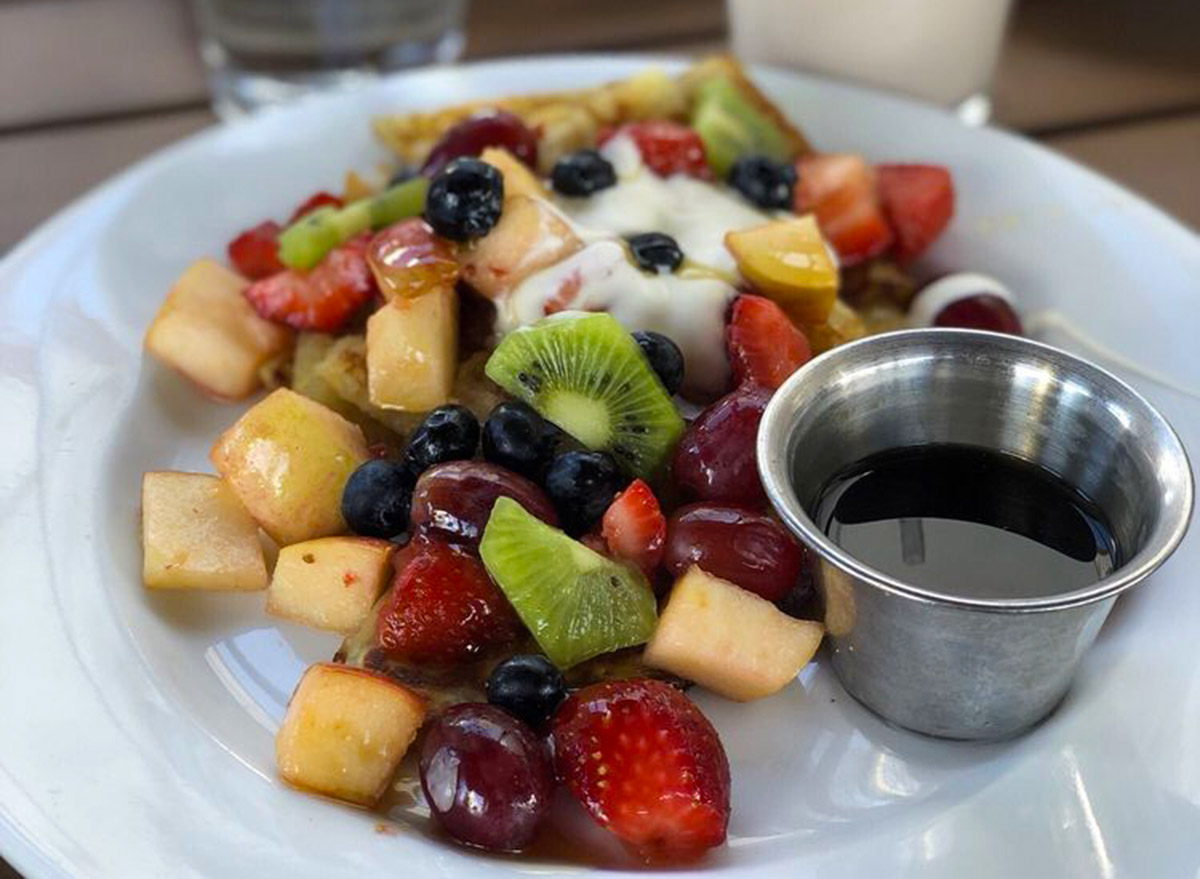 Between the spacious room, the plethora of green plants, and a wall covered in glass windows, The Grove Cafe & Market is the zen brunch spot of your dreams. One Yelp reviewer recommends the Grove Pancakes, saying they "are more reminiscent of crepes topped with fresh fruit and creme fraiche (yea, baby!)."
NEW YORK: The Alcove in Sunnyside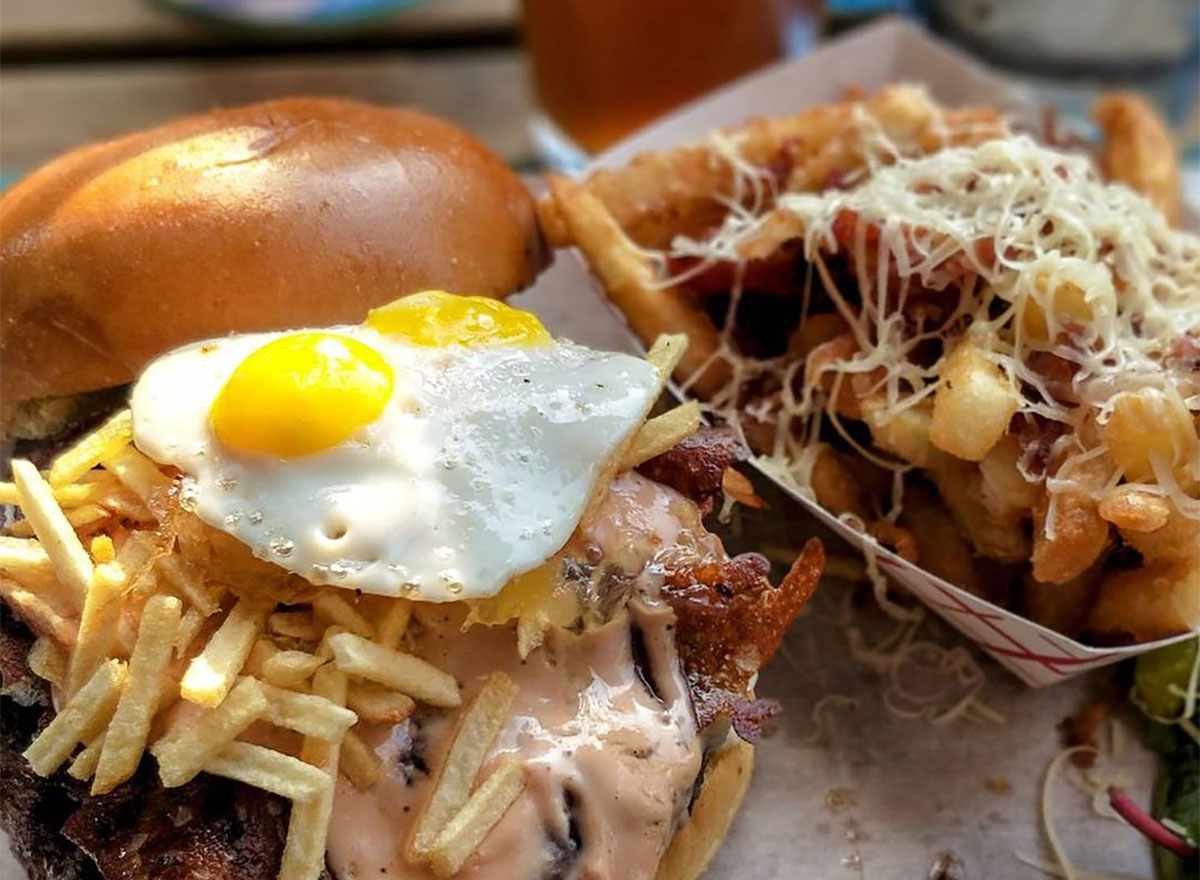 The Alcove's brunch menu includes classics like burgers and avocado toast, as well as out-of-the-box dishes like a loaded hot dog and skirt steak lollipops. Try the truffle fries, too!
NORTH CAROLINA: The Banks Grill in Morehead City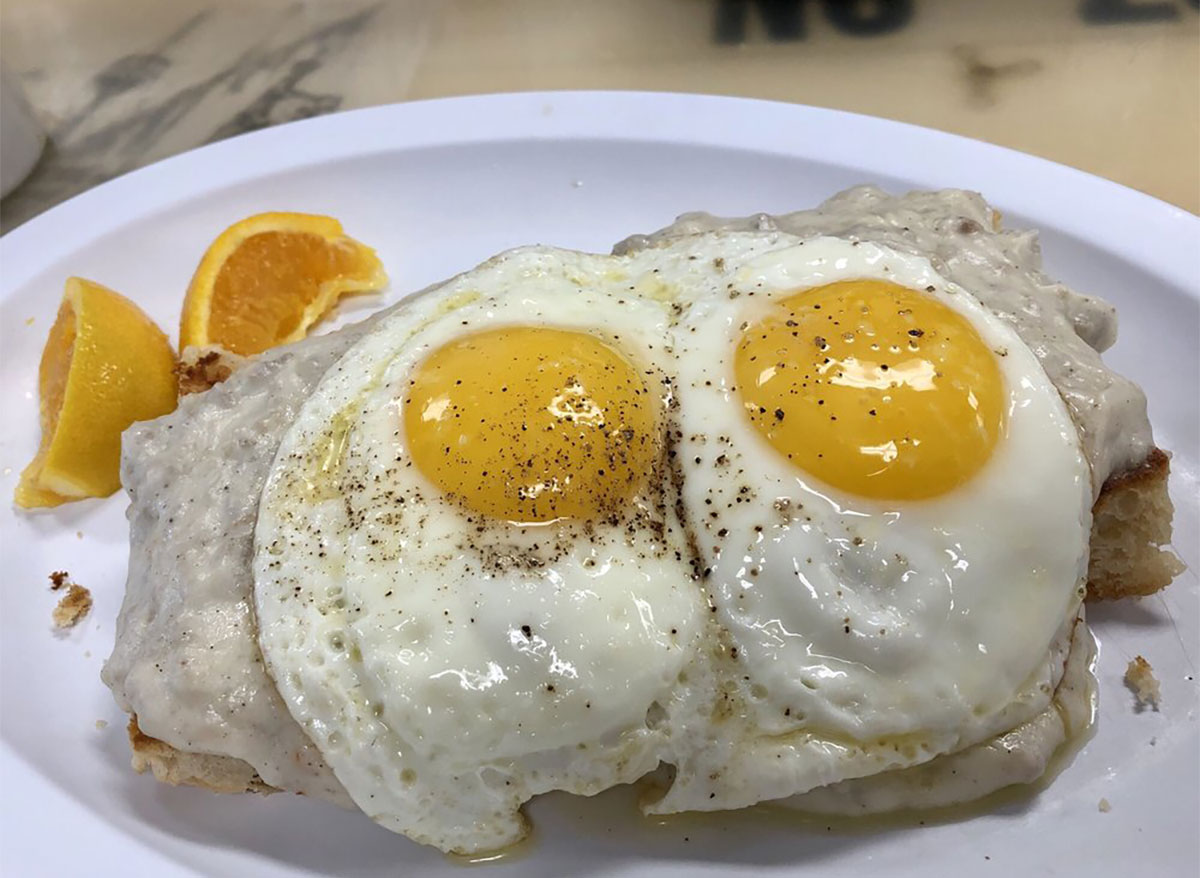 If you order biscuits and gravy at this Southern spot, rest assured that the biscuit will be absolutely smothered in the sauce. Yelpers call this cafe a "hidden gem," so don't miss it if you're in the area.
NORTH DAKOTA: Darcy's Cafe in Grand Forks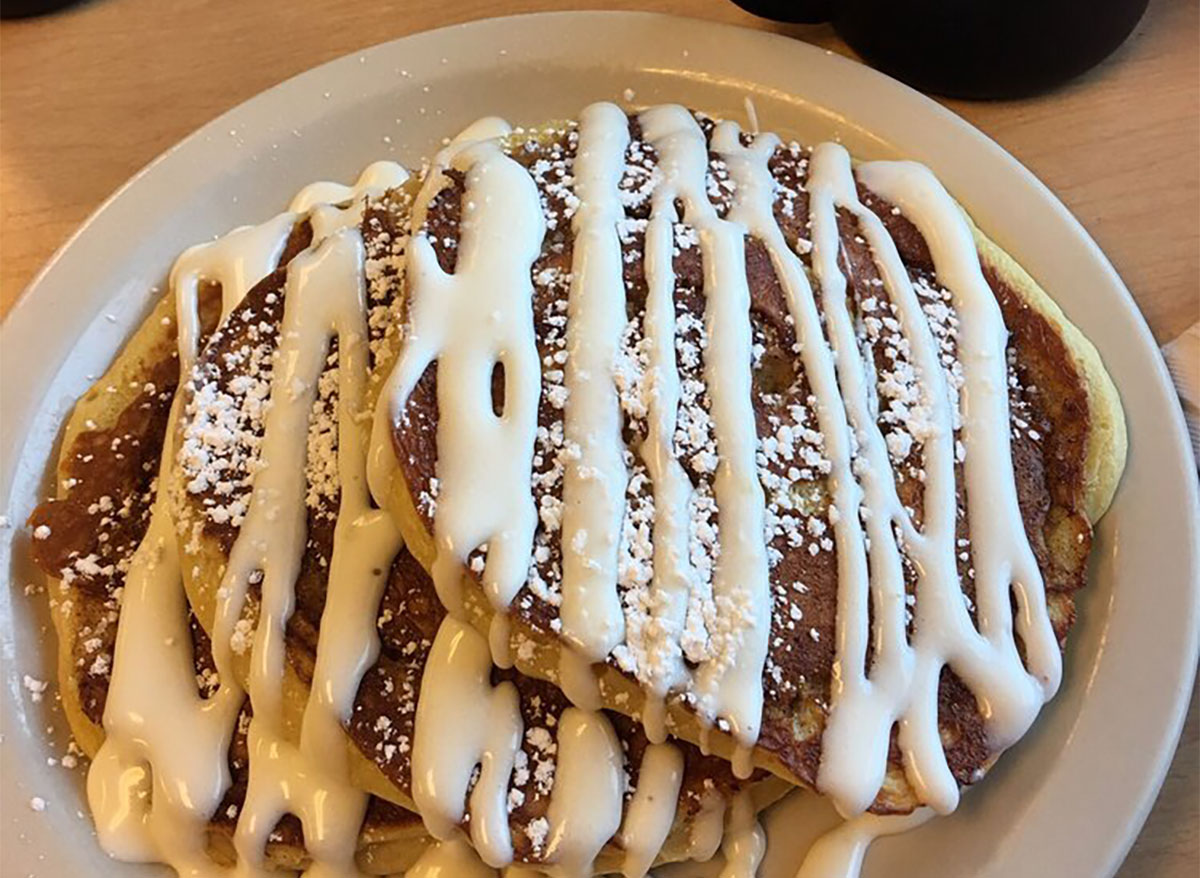 From cinnamon roll pancakes to chicken-fried steak, the Darcy's menu has it all. One Yelper describes this diner as "busy but worth the wait," so just know you'll get a good meal if you choose to eat here.
OHIO: Scott's Diner in New Concord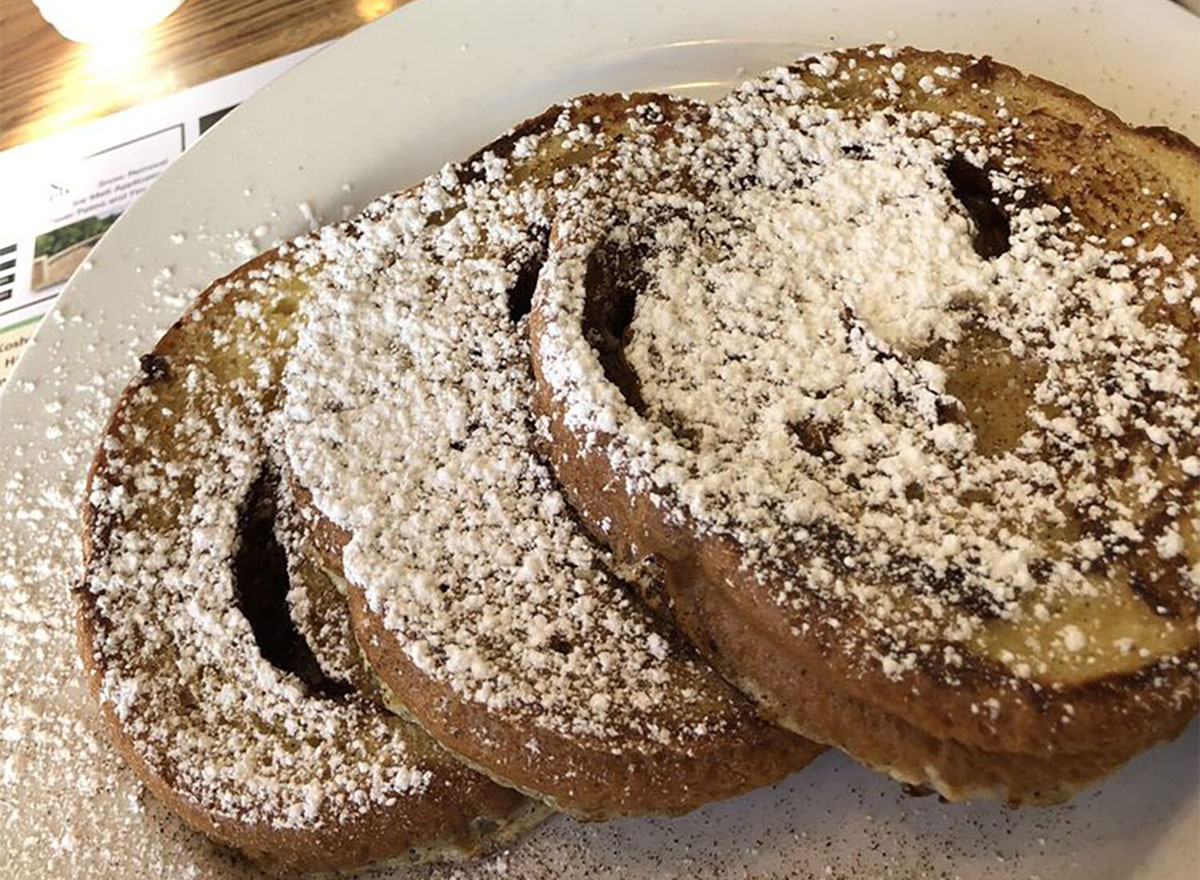 Whether you're looking for Cinnamon Roll French Toast or an open-face cheeseburger, Scott's Diner is the place to be. One Yelper said their family's meals were "fantastic at a reasonable price," so visiting this diner is a win-win.
OKLAHOMA: Cafe Kacao in Oklahoma City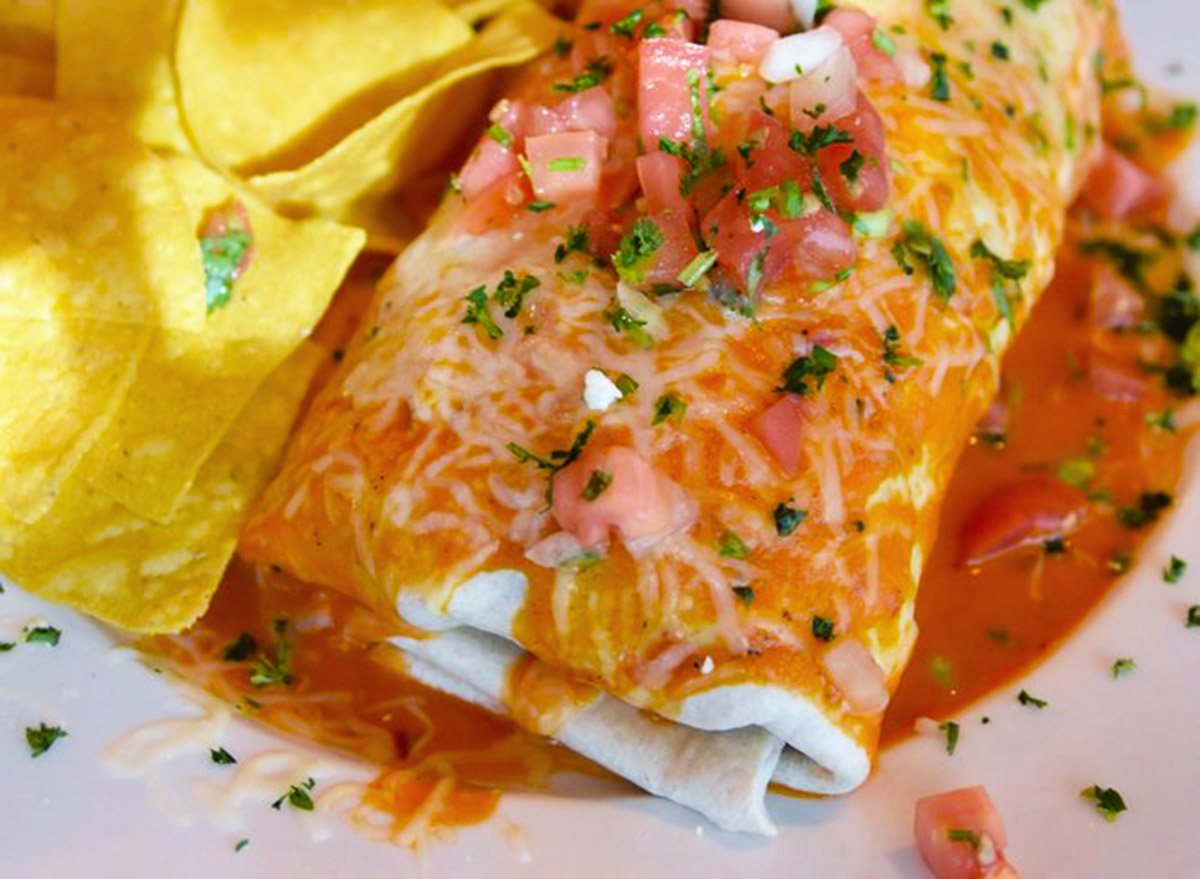 This is another hidden gem that serves brunch all day, every day! Cafe Kacao has Latin cuisine, serving dishes like Tostadas, the Cuban Omelet, Motuleño, and Huevos Rancheros. "When they say this is the best breakfast in Oklahoma, they mean it," says one Yelp reviewer.
OREGON: The Dizzy Hen in Philomath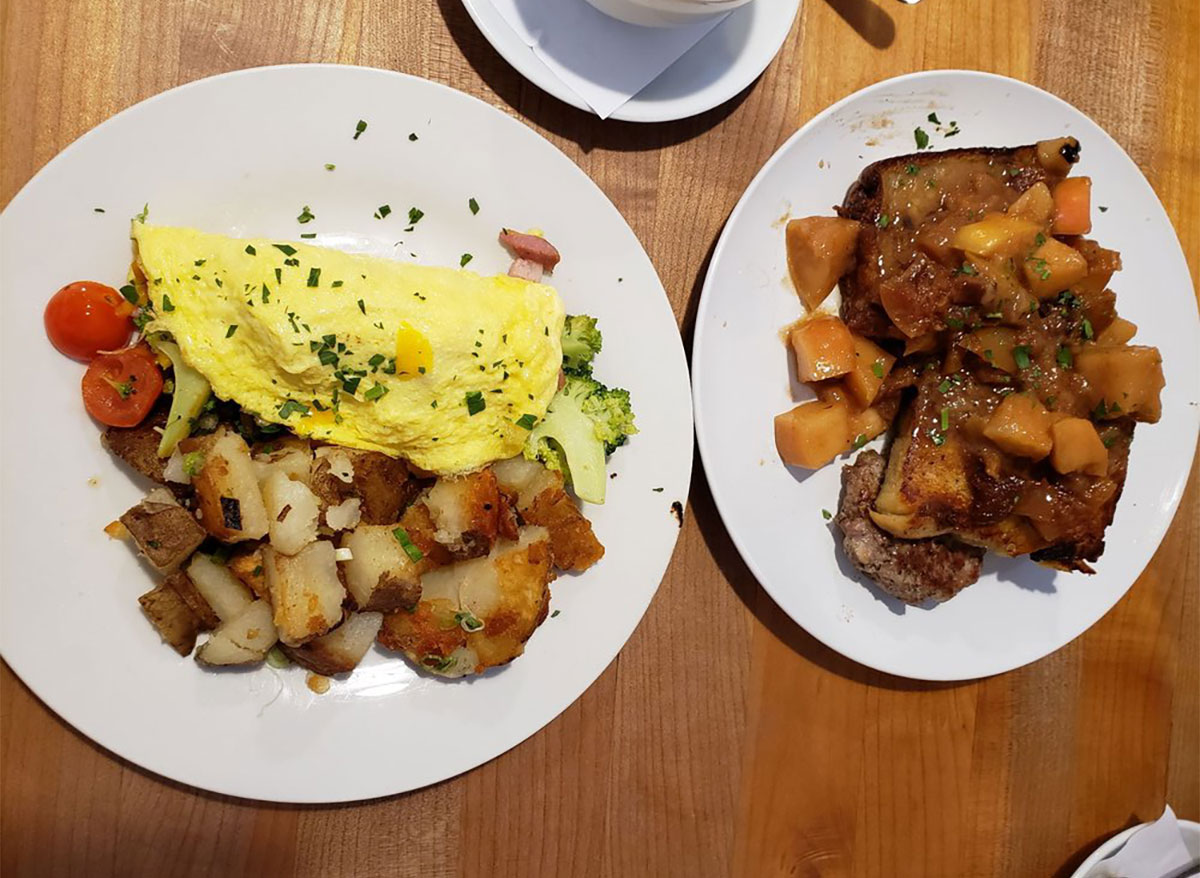 One Yelp reviewer called The Dizzy Hen the "best place for breakfast and brunch in the area." With classic egg-based brunch dishes and fast, friendly service, this is the perfect place to go with family or friends.
PENNSYLVANIA: Cafe La Maude in Philadelphia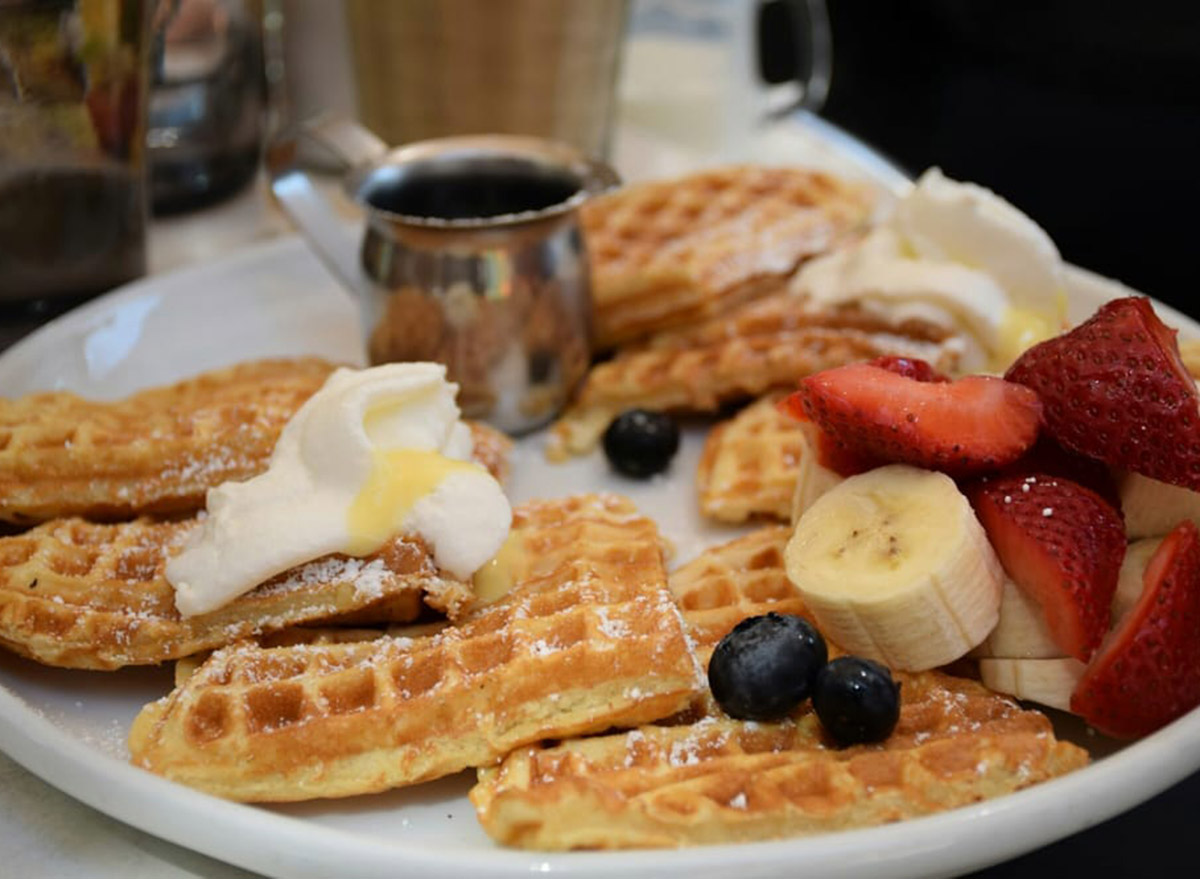 Stepping into Cafe La Maude in Philadelphia is like stepping into a classic Parisian cafe. Between the decor and freshly baked pastries, the ambiance alone at Cafe La Maude has customers absolutely delighted. "I must say, this breakfast was legitimately the best breakfast I've had in years. Cafe La Maude brought the flavor and quality of ingredients," wrote one Yelp reviewer.
RHODE ISLAND: Howie's in North Providence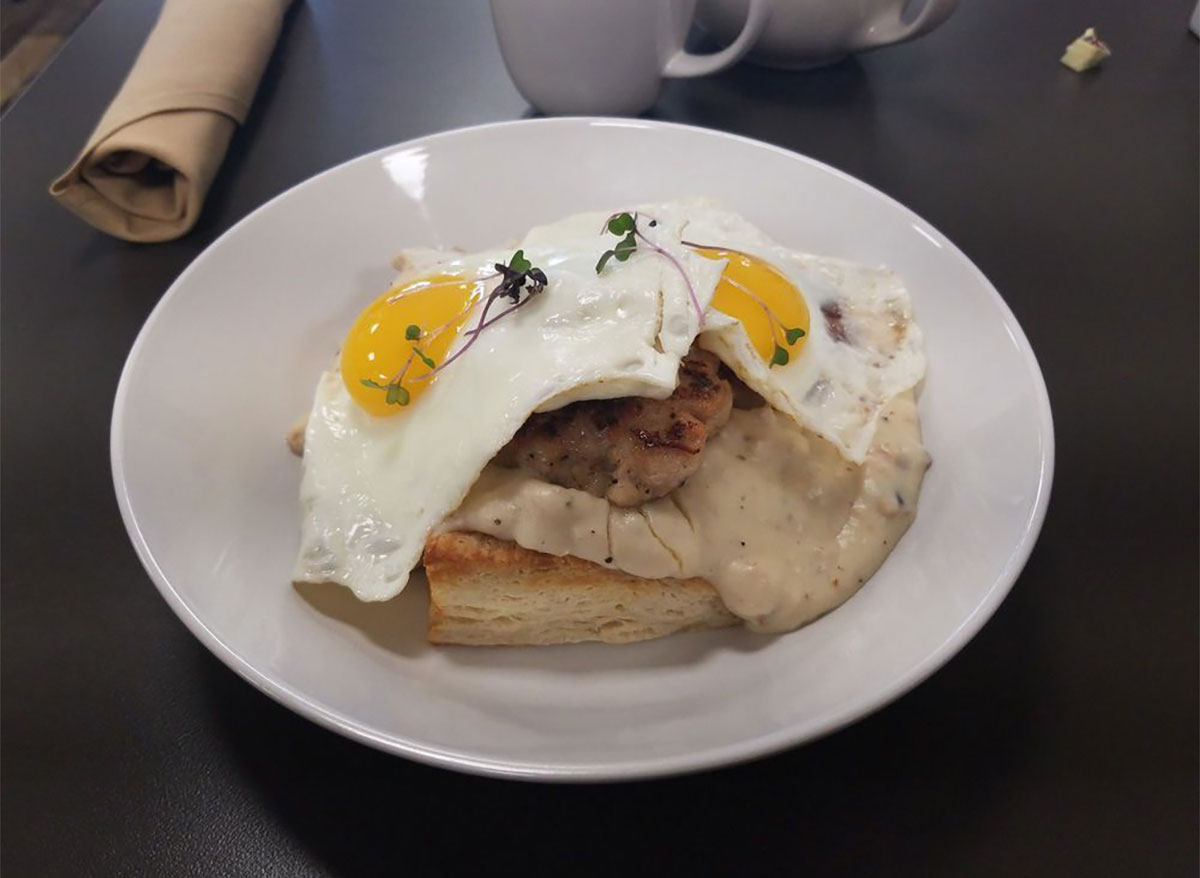 From avocado toast to a Biscuits and Gravy Bowl, the dishes at Howie's are sure to delight people of all palates.
"The sausage gravy was tasty and not overpowering. The biscuits were just right and not too dense. The hash was cooked perfectly with nice chunks of home-fried potatoes. The sunny eggs were the perfect accompaniment to each dish," one Yelp reviewer wrote. Sounds like a meal even Goldilocks would approve of!
SOUTH CAROLINA: Java Burrito Company in Hilton Head Island
If you want something a little different than your typical weekend brunch, check out this vibrant Mexican spot. Try the fish tacos or steak and eggs, and add a honey lavender latte to complete the meal.
SOUTH DAKOTA: All Day Cafe in Sioux Falls
One Yelp reviewer says, "This place is fantastic! Great service and great food. We've been working our way through the menu and here are some recommendations: OMG French Toast, Garden Omelette, Easy Plate, Bacon Benny, and the Southwest Omelette." So if you're ever in Sioux Falls, stop in at the All Day Cafe and order a Bloody Mary with your brunch.
TENNESSEE: Monell's Dining & Catering in Nashville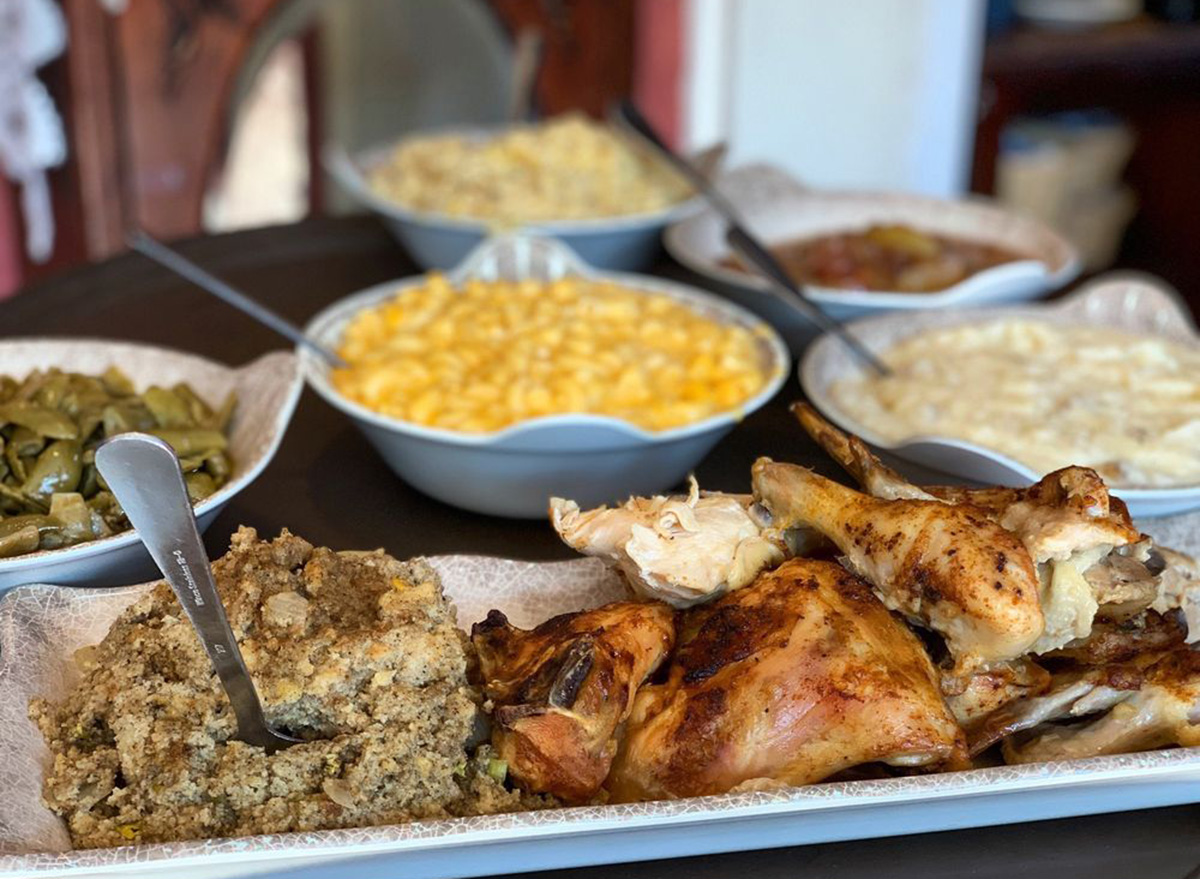 Located in the heart of Nashville, you'll find Monell's Dining & Catering—Yelp's favorite spot for Southern-style breakfast. People rave about the Famous Skillet Fried Chicken and Corn Pudding.
TEXAS: Comfort Cafe in San Antonio
With menu items like blackberry basil stuffed waffles and a cheesy hashbrown casserole, Comfort Cafe lives up to its name. It's no wonder this Texas restaurant has a five-star Yelp rating!6254a4d1642c605c54bf1cab17d50f1e
UTAH: Main Street Cafe in Hurricane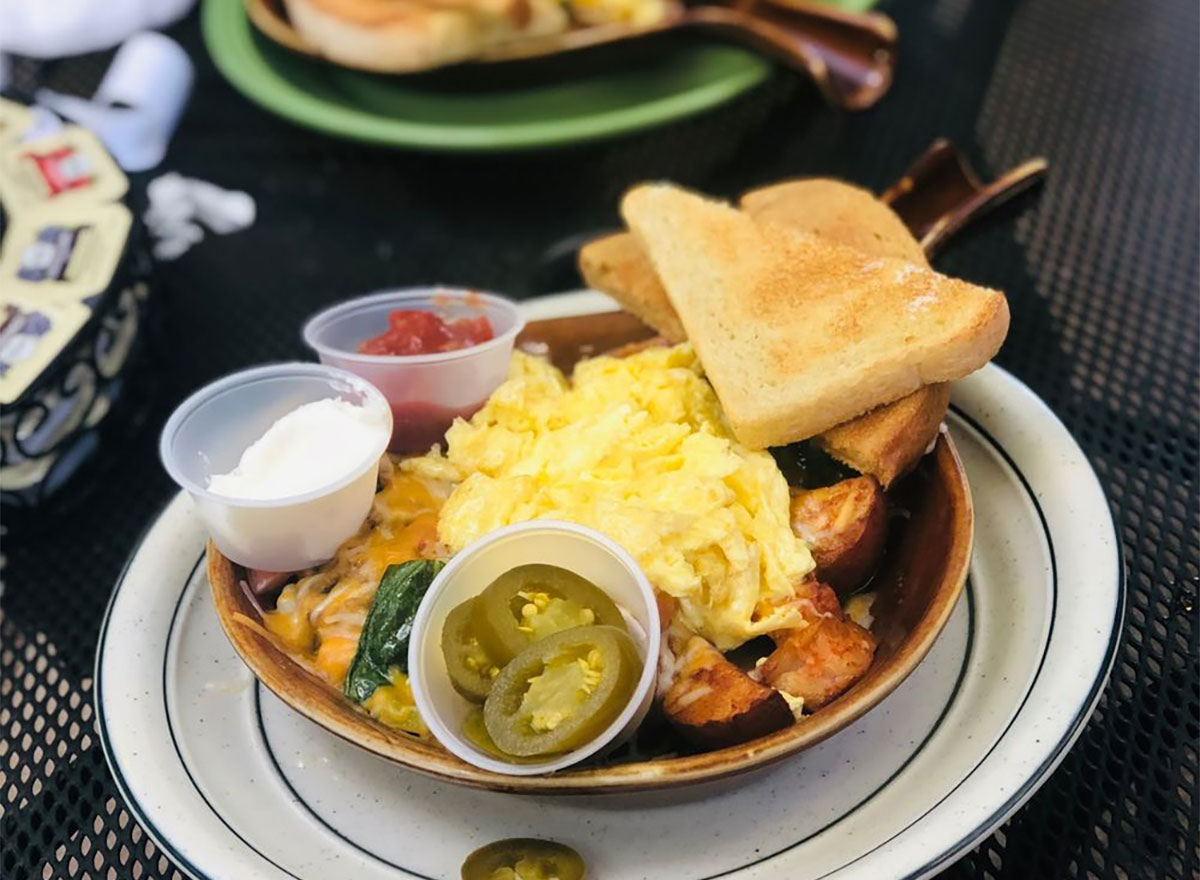 Yelp reviewers call this cafe a "gem" and a "great find." Try the egg dishes or the burger for a perfect brunch meal.
VERMONT: Penny Cluse Cafe in Burlington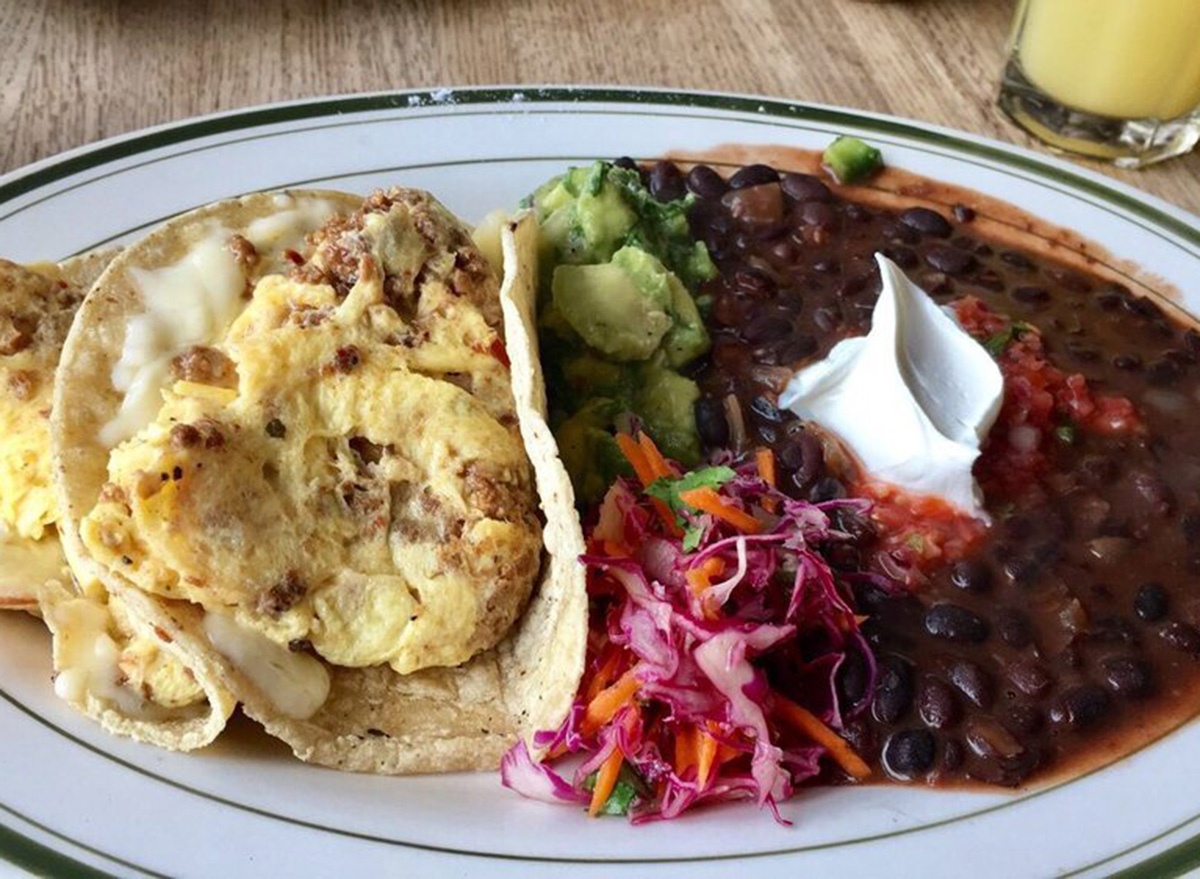 Penny Cluse Cafe feels less like a restaurant and more like a cozy dining room at home. Customers on Yelp love the homemade biscuits and say this place is so good, it's always worth the wait.
VIRGINIA: Perly's in Richmond
When in Richmond, stop into Perly's and order one of their mouthwatering Breakfast Bagel Sammys! Yelp reviewers particularly love these sandwiches with pastrami, served on a toasted bagel with sauteed onions, scrambled eggs, and cheese.
WASHINGTON: Hattaway's in Walla Walla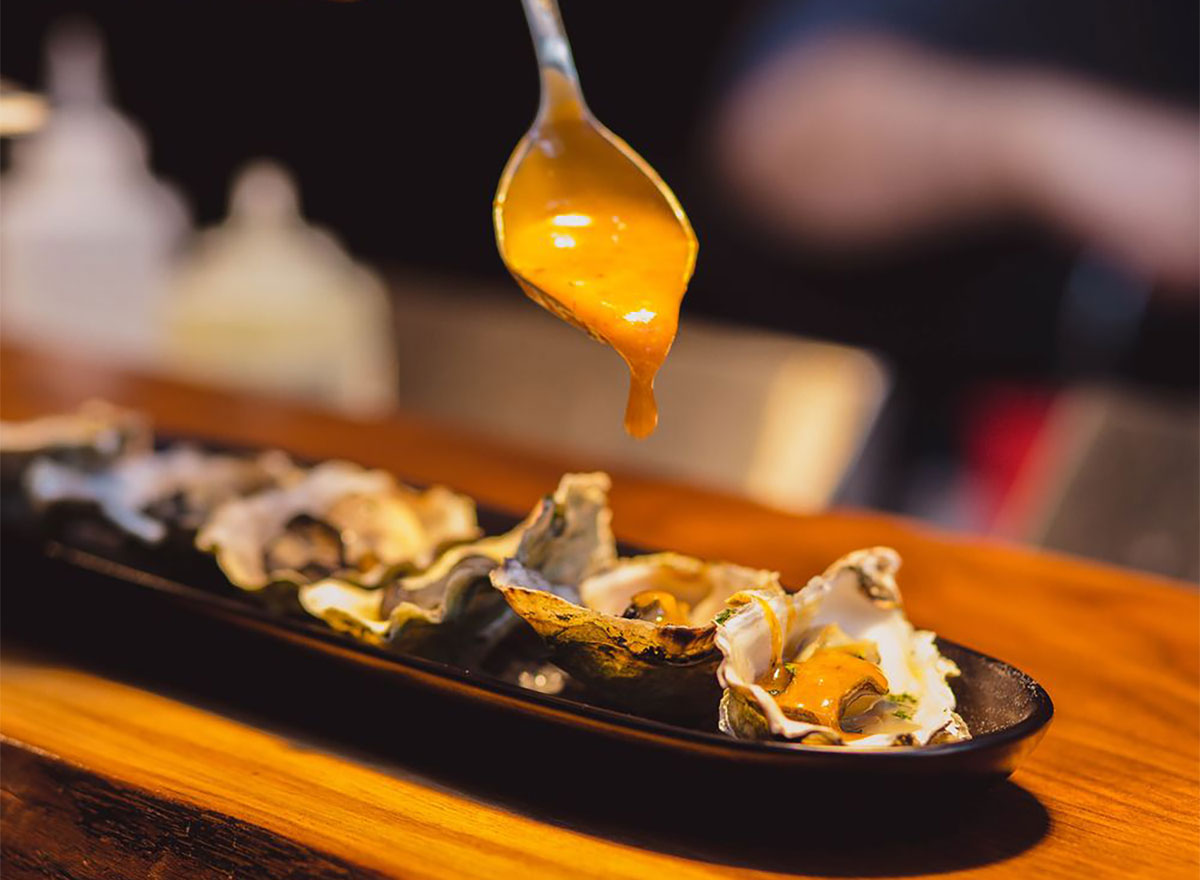 This Southern-style restaurant has a five-star Yelp rating, and for good reason. Everything on the menu looks delicious, from the fried chicken sandwich to the shrimp risotto.
WEST VIRGINIA: First Watch in Charleston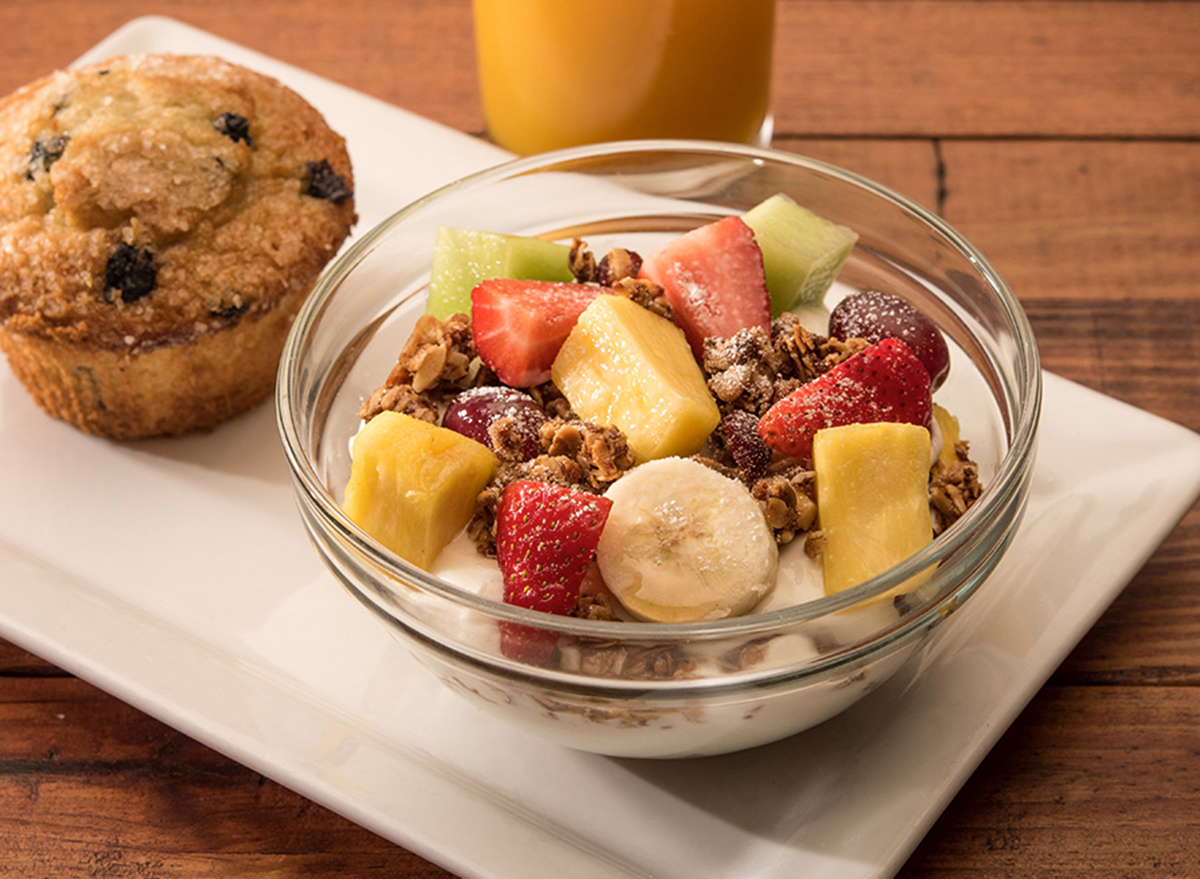 How could you not love a place that serves a dish called Million Dollar Bacon? Yelp reviewers love First Watch, a breakfast/lunch spot in Charleston, West Virginia that serves delectable looking brunch dishes.
WISCONSIN: The Original in Milwaukee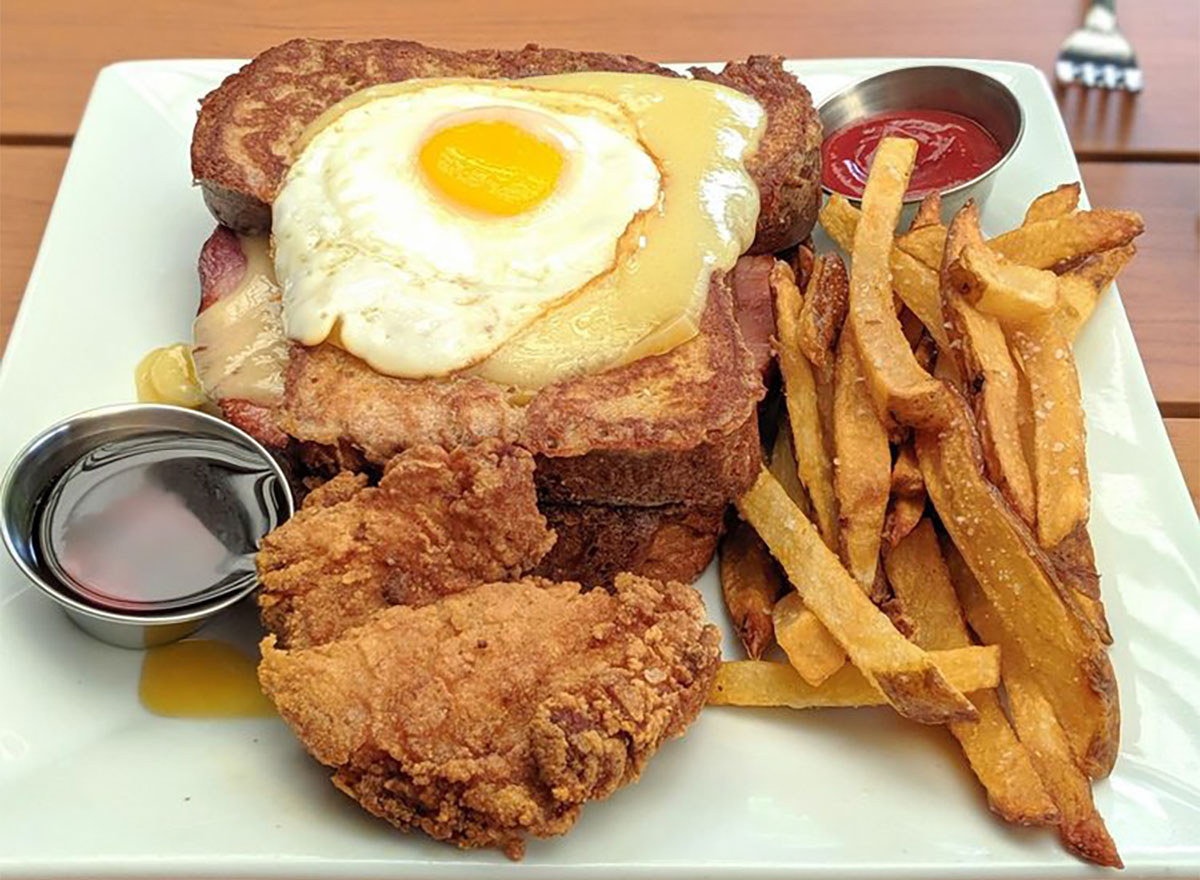 The Monte Cristo sandwich (pictured) comes topped with a fried egg and is served alongside fried chicken. That's definitely a meal that will keep you full for hours!
WYOMING: Persephone Bakery in Jackson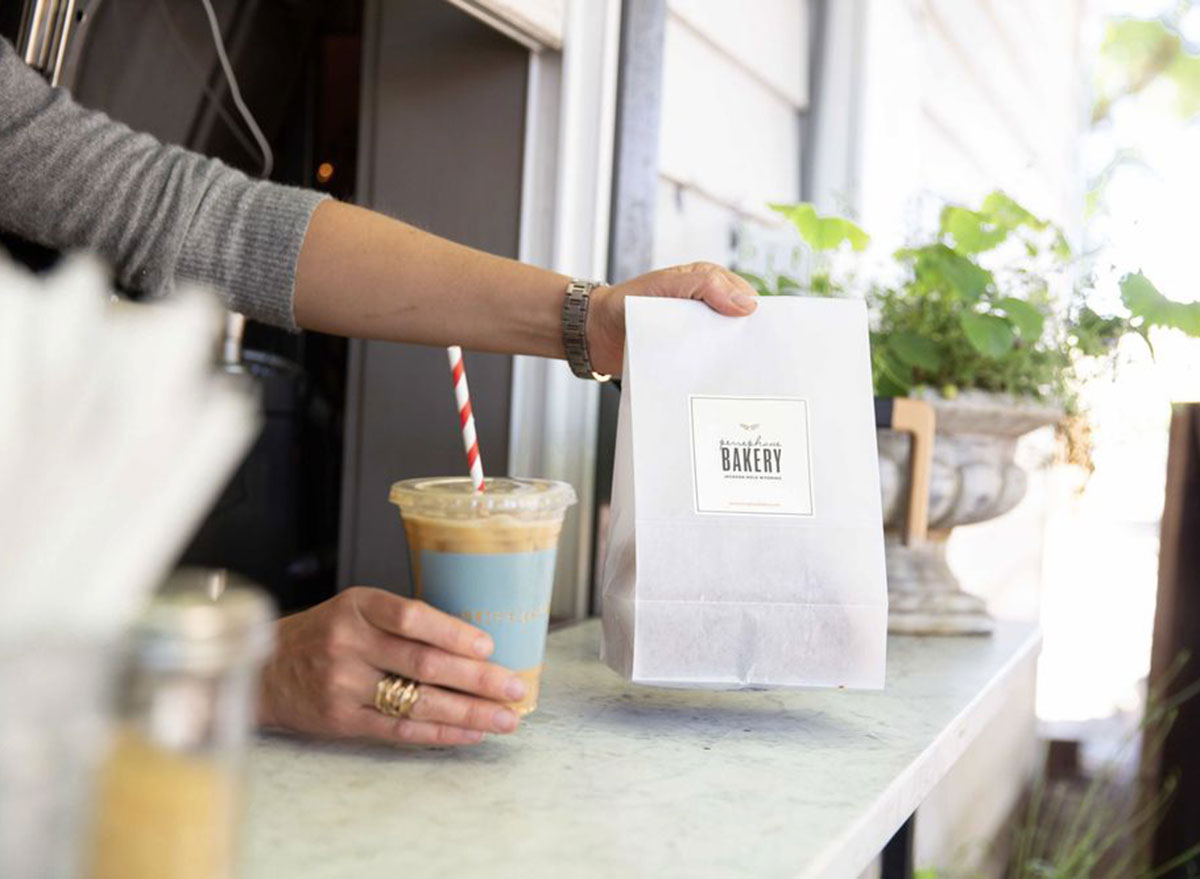 Pop into Persephone Bakery for avocado bowls, porridge, and even a plate called Rose Water Sweet Waffles. Of course, no brunch in the winter time is complete without a piping hot beverage. Select from a variety of warm drinks, including an anti-inflammatory turmeric latte or a tea and lavender-flavored latte called the London Fog.
Now, it's time to get brunching!
Eat This, Not That!
Inspired by The New York Times best-selling book series, Eat This, Not That! is a brand that's comprised of an award-winning team of journalists and board-certified experts, doctors, nutritionists, chefs, personal trainers, and dietitians who work together to bring you accurate, timely, informative, and actionable content on food, nutrition, dieting, weight loss, health, wellness, and more.
Read more about Eat This