The 16 Best Canned Wines for On-the-Go Sipping
Canned wine is perfect for picnics, concerts, beach days, or just drinking at home (we don't judge).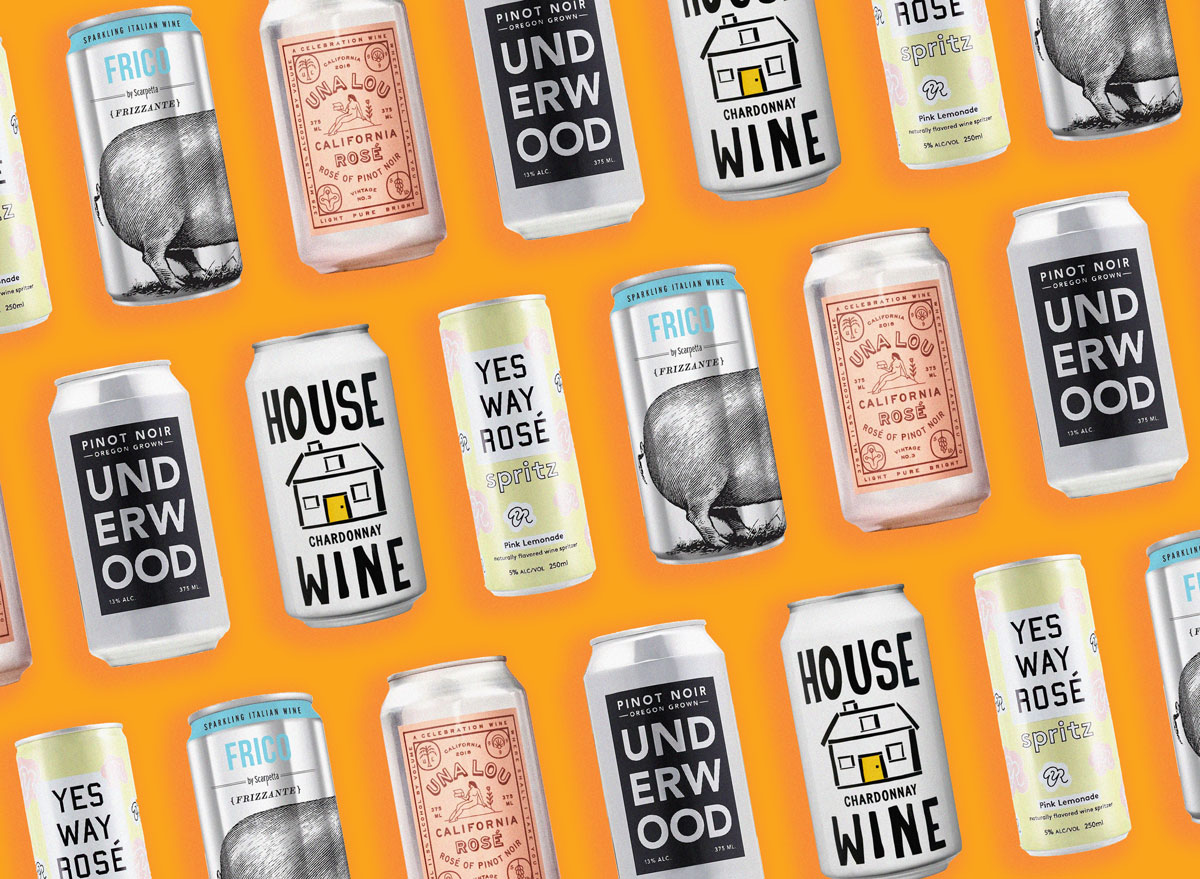 This post contains affiliate links. If you use these links to buy something, we may earn a commission.
Canned wine is picnic-basket perfect. Unlike the usual glass bottles, cans are portable and non-breakable. And there's no need for a corkscrew or stemware, making it easy to enjoy a favorite drink at a picnic, poolside, at the beach, or in your favorite park.
"Cans just make good sense," says Clark Trim, owner and president of Colonial Wines & Spirits in Little Rock, Arkansas. They're also lighter and easy to recycle.
Plus, depending on the brand, a single can is the equivalent of one or two glasses, "so you don't have to worry about what to do with the partially full, leftover bottle of wine," he said.
And when it comes to cooking with wine, there's nothing better than canned wine. You don't have to worry about opening a whole bottle — just grab a can, pour a splash in your pasta sauce, lemon chicken sauce, or soup, and drink the rest.
Canned wines are more popular than ever, so we asked wine experts and enthusiasts to share their 17 favorite canned wine brands for all your boozy needs. And for more portable booze beyond wine, check out the 19 Best Healthy Canned Cocktails, Beers, and Seltzers You Can Buy Online.
Underwood Pinot Gris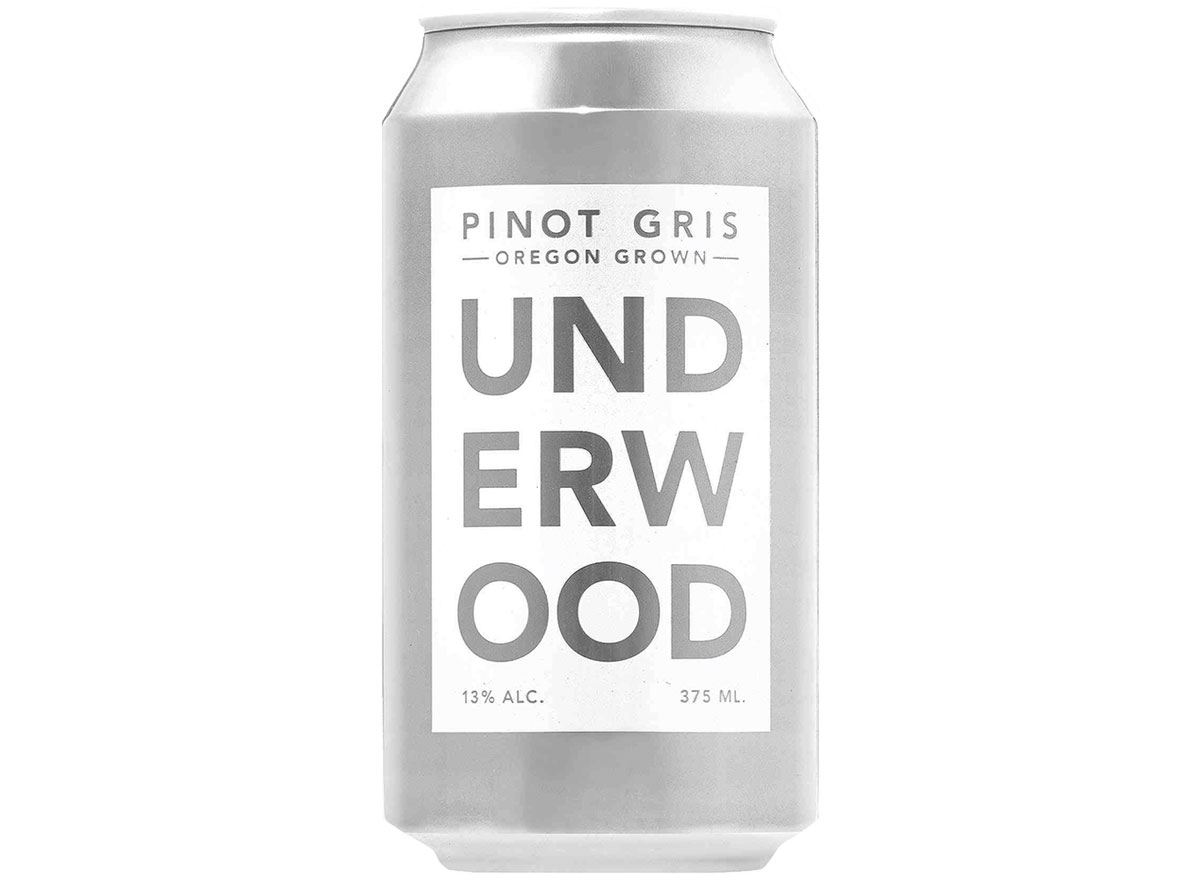 When you think about wine in a can, you probably think about Union Wine Co's Underwood, which is the original wine in a can. Trim describes the canned Underwood Pinot Gris as "light and crisp with flavors of white peach, apple, and lime." It's perfect for outdoor meals where fish and seafood dishes, grilled chicken, or salads are served.
STAY INFORMED: Sign up for our newsletter to get the latest food news delivered straight to your inbox.
Una Lou Rose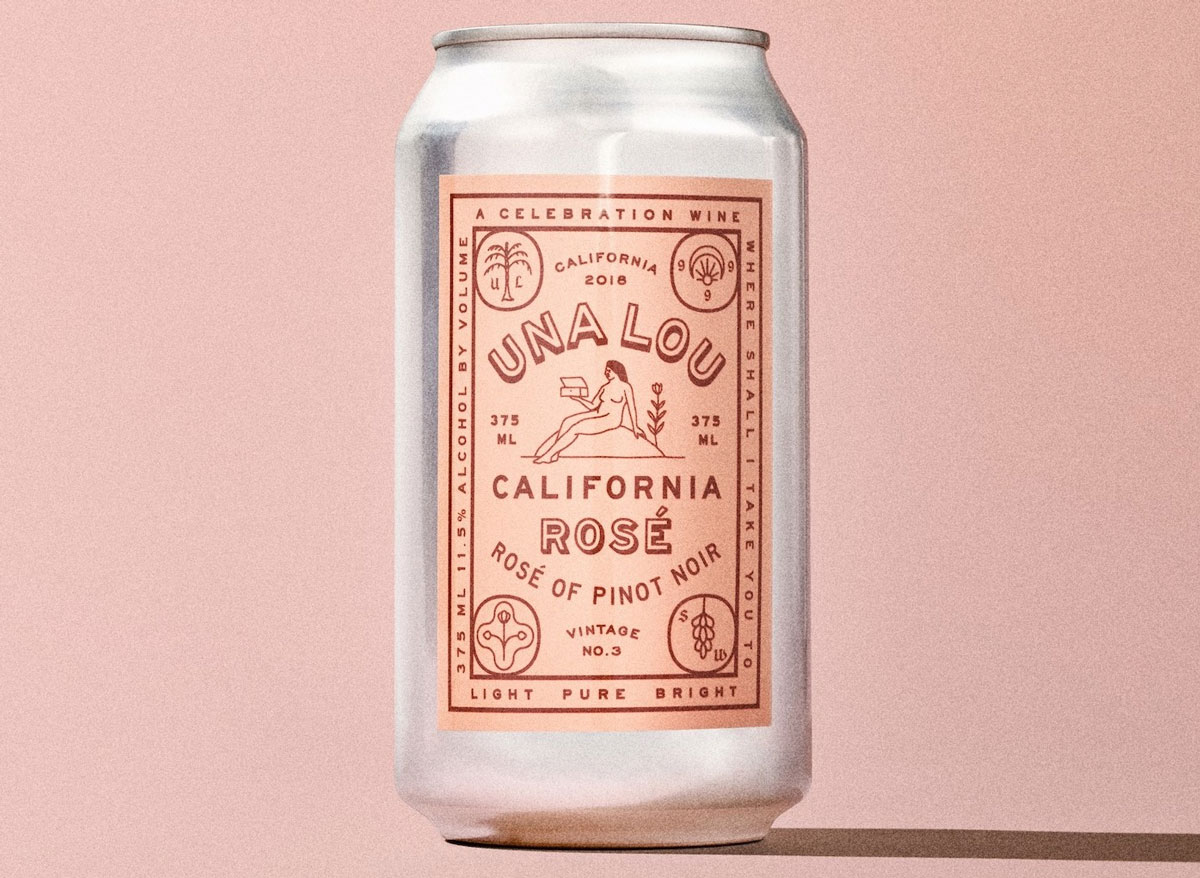 Will Whelan, certified sommelier and vice president of wine at Winestyr, lists Una Lou Rose from Scribe Winery in California as his favorite canned wine for its "summer vibe." The rose of pinot noir is "super high toned with bright wild strawberry aromatics" and pairs with anything, he says. Perhaps even with Grilled Chicken Sandwich With Chimichurri Sauce?
BABE Rosé With Bubbles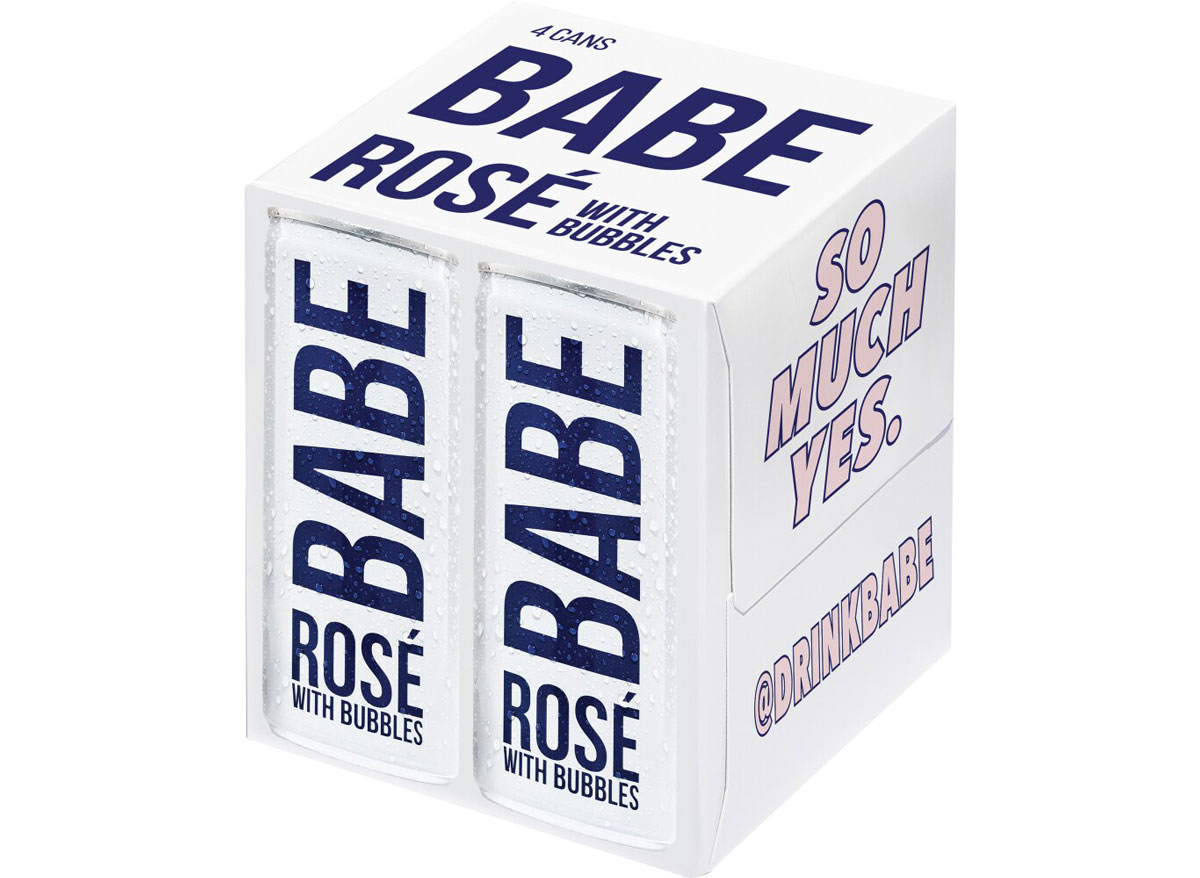 This is one of the most popular canned wines for a reason. Not only are the founders Insta-famous, but BABE Rosé makes the perfect pairing for pizza, grilled chicken, even crisp salads.
Dark Horse Pinot Grigio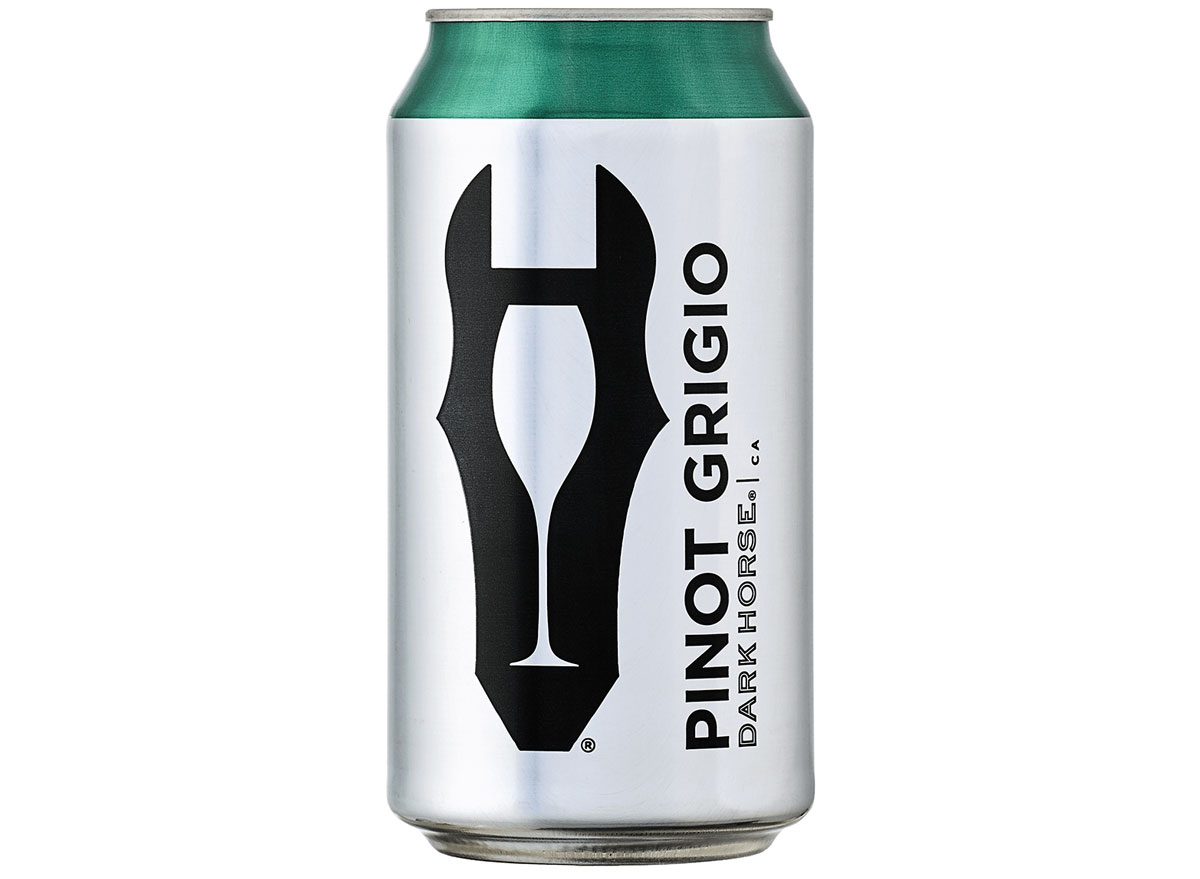 Dark Horse may very well make one of the best canned wines — rose, white, or red. This specific varietal, the 2018 pinot grigio, earned a 92-point rating by wine review online in March 2020. This California white wine is crisp and clean with tart apple and juicy citrus notes.
Yes Way Rosé Pink Lemonade Spritz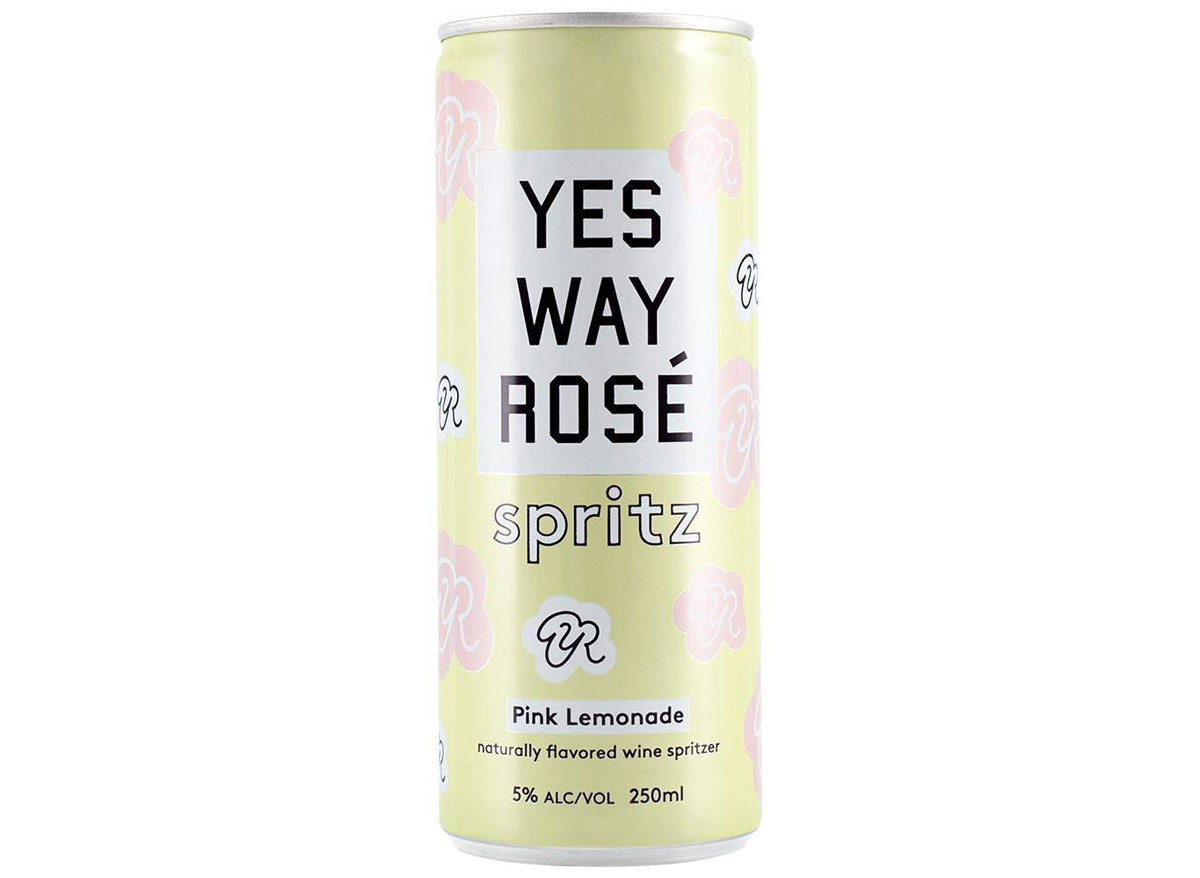 Why is it called Yes Way Rosé? Because when people question that these cans have only 5 grams of sugar, all-natural flavors, and has only 93 calories, you can respond with "yes way!"
Bev Sparkling California Rose Wine
Who can say no to an 11.9% ABV sparkling rose? Not me. This woman-owned brand has a couple of different wines, like pinot grigio and savignon blanc, but we like their original: the sparkling rosé.
House Wine Chardonnay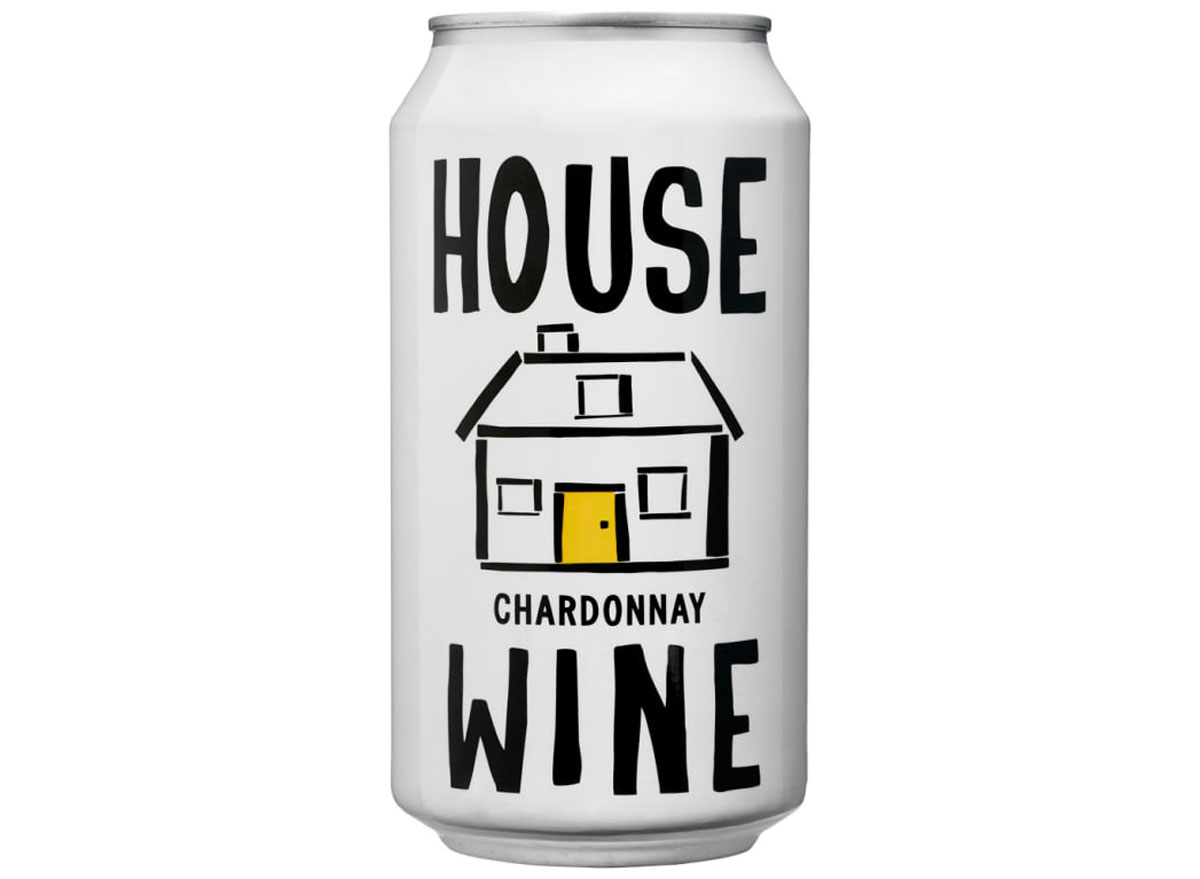 This isn't your mom's oaky chardonnay. House Wine makes one of the best canned wines with this vintage, which smells of apple and citrus and has notes of peach, pear, and toasty vanilla.
Farm Fizz Sparkling White Wine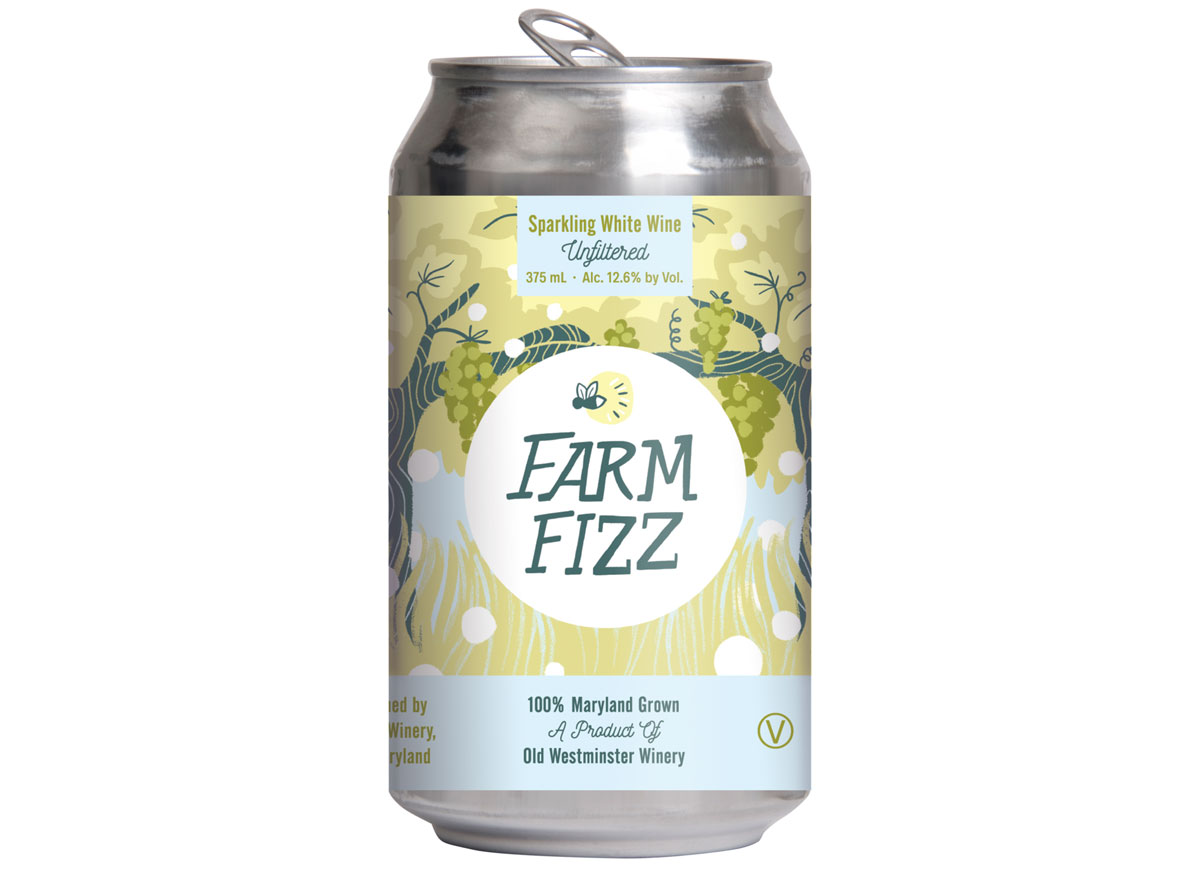 Trim cites the Farm Fizz Sparkling White Wine from Old Westminster Winery in Maryland as a top canned sparkling wine for its light, refreshing texture. He says it's best paired with summer salads and even fried chicken.
Margerum Riviera Rosé
6254a4d1642c605c54bf1cab17d50f1e
The Margerum rosé is one of a few canned wines that David DeLuca serves at his wine bar LA Wine in Los Angeles. He said the rosé, a blend of different Rhone grape varieties, including Cincaut, Mourvèdre, and Counoise, is light and fresh. "This can will be my best friend all summer," DeLuca says.
Ruza Rosé
The canned Ruza Rosé from Winc is not too fruity or sweet with a "slight effervescence." That makes it a refreshing summer picnic partner, says Jessyca Frederick, CEO at WineClubReviews.net. She also likes that it comes in smaller cans, each the equivalent of one glass.
Frico Frizzante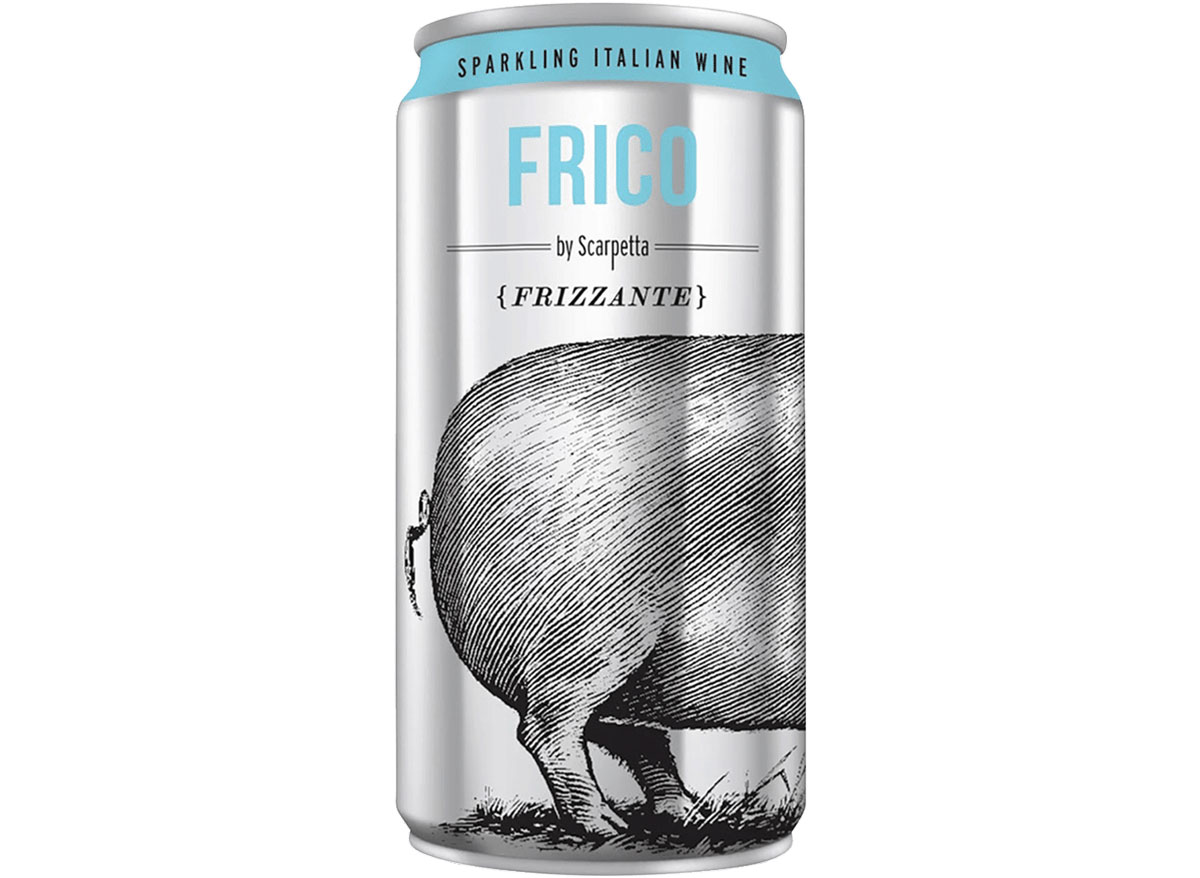 The Frico Frizzante by Scarpetta Wines is an Italian sparkling wine with "flavors of fresh white flowers and stone fruit complemented by soft, lively bubbles," says Darren Scott, sommelier at Estate Wine Brokers and Personal Wine.
Essentially Geared Rosé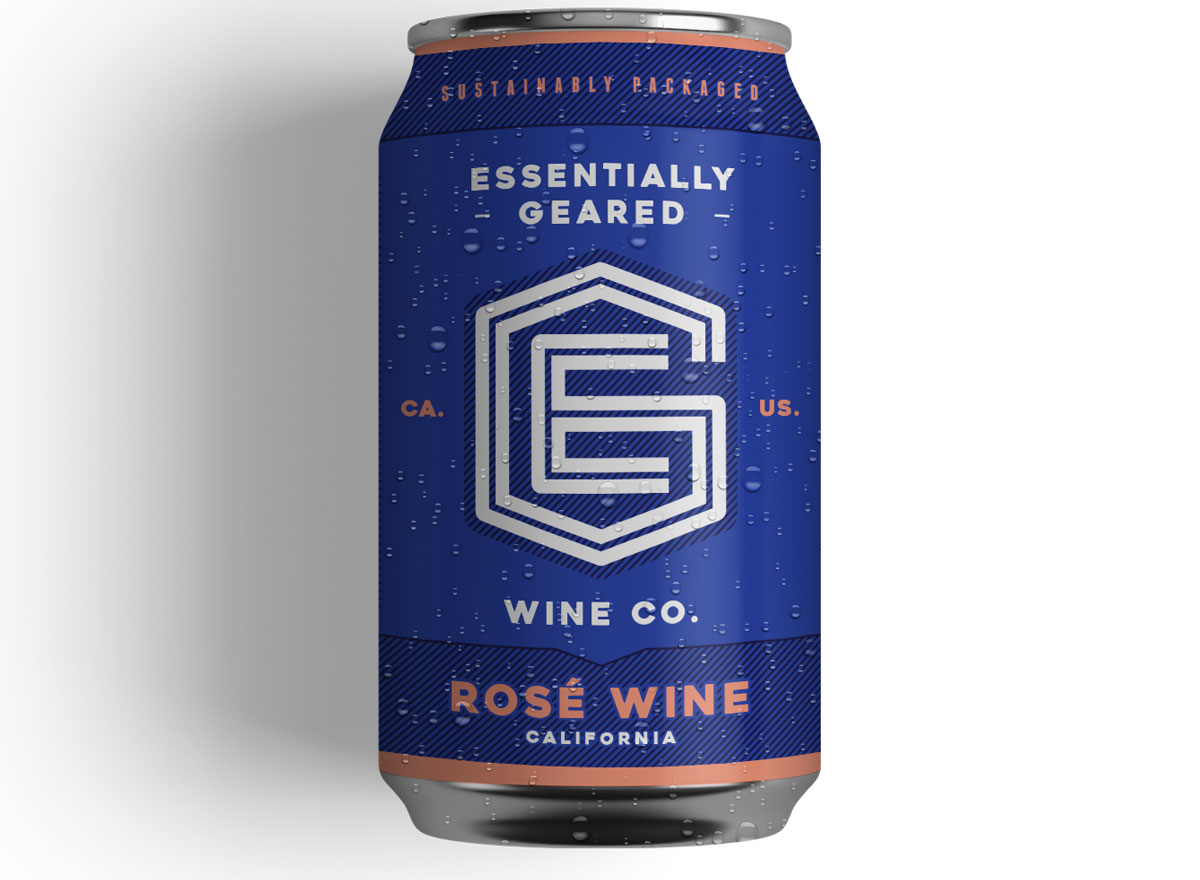 Scott says the California rosé from Essentially Geared Wine Co. is "crisp and refreshing."
"This wine is eminently crushable during the hot summer months and pairs perfectly with salads, shellfish, and barbecue," Scott says.
Underwood Pinot Noir
Whites, rosés, and sparkling wines are often considered the most summery wines. But Trim says the canned Underwood Pinot Noir has been on the market for some time and is another popular option.
"Flavors are bright and lead off with cherry, dark berry, and plum," Trim says. And this wine goes well with anything off the grill.
The Pinot Project 2017 Pinot Noir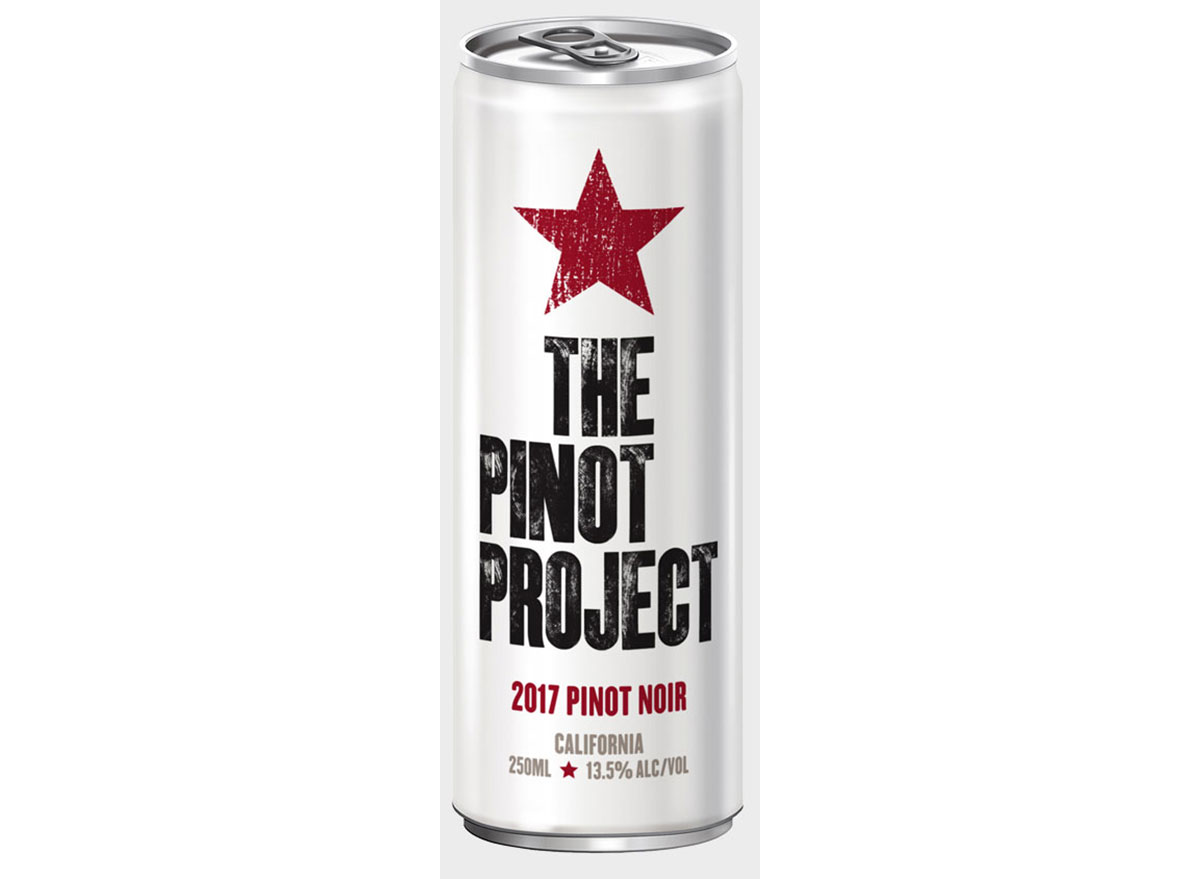 Scott enjoys the canned version of the Pinot Project's California Pinot Noir, which he says offers "pure aromas of dark cherries with a touch of Asian spice."
Whether you're heading to the beach, the park, or just your patio, canned wines are a delicious way to soak up the summer. And with so many delicious options, there's something for everyone.
Miami Cocktail Co. Mandarin Rose Mimosa Spritz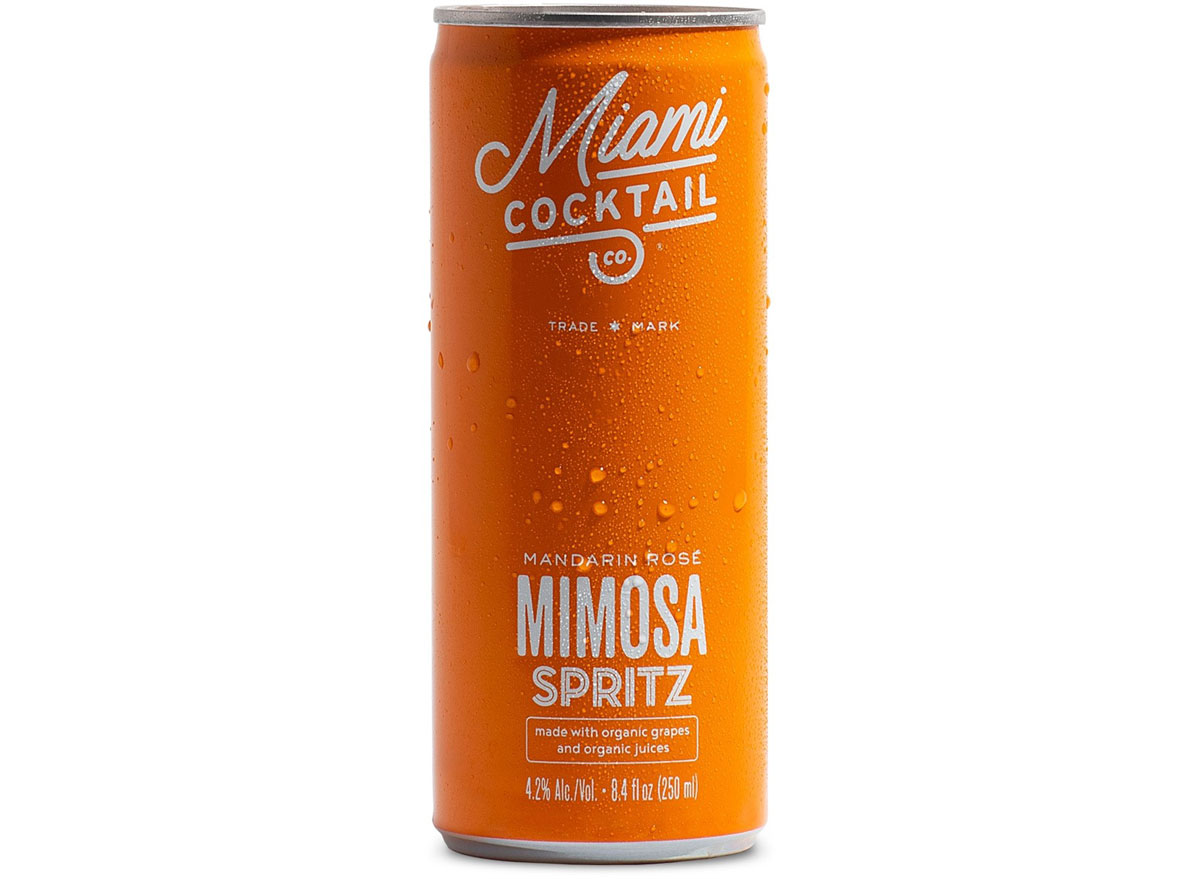 Yes, you could have a mimosa at your favorite brunch spot—or you could have one wherever you want. Miami Cocktail Co. combines organic sparkling rosé wine with mandarin orange and tangerine juice for a tart and tangy take on your go-to breakfast booze.
Pop+Fizz Sparkling House Rose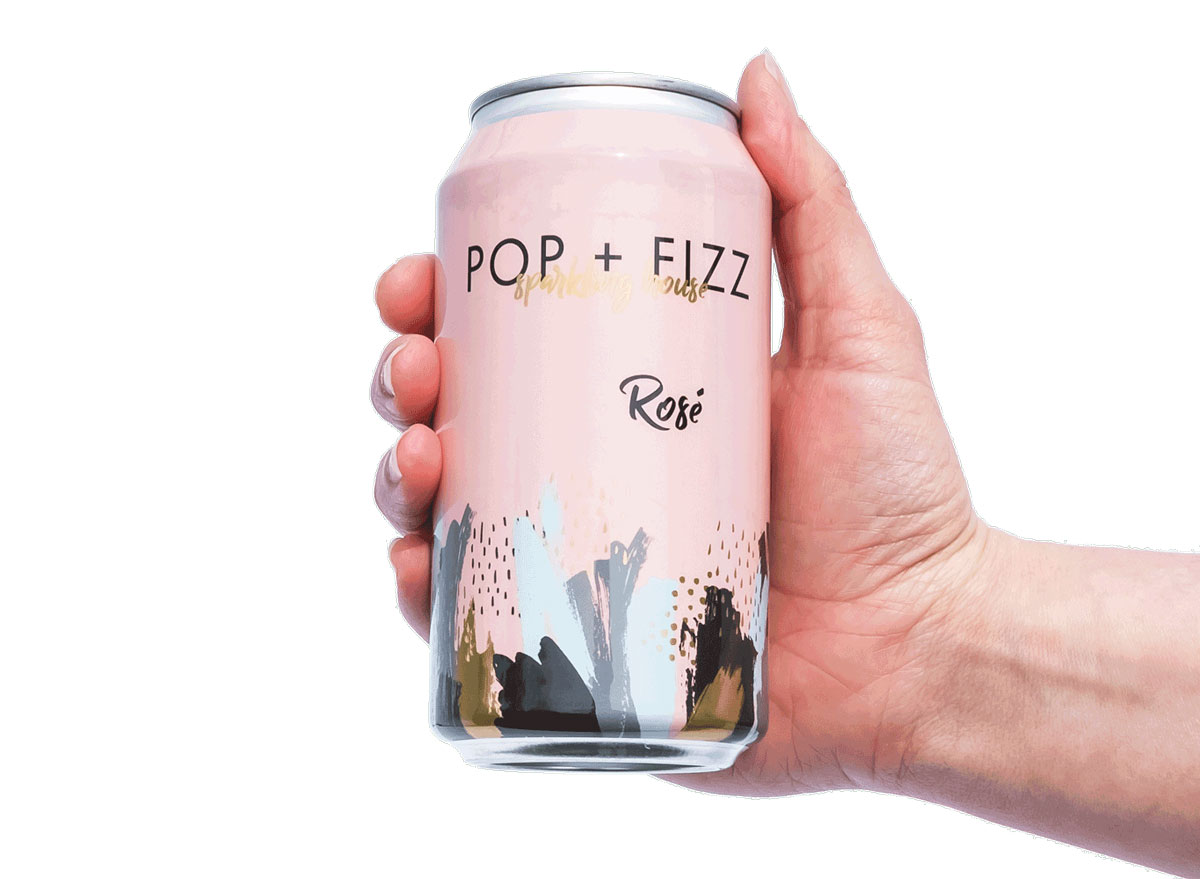 Whether you're out on the town, or spending a night in, you're sure to love this gently sparkling rose with notes of cherry pie, honey, and strawberry.