5 Best Deals You Can Find In Costco's Meat Aisle Right Now
Get your hands on these steals before they're gone.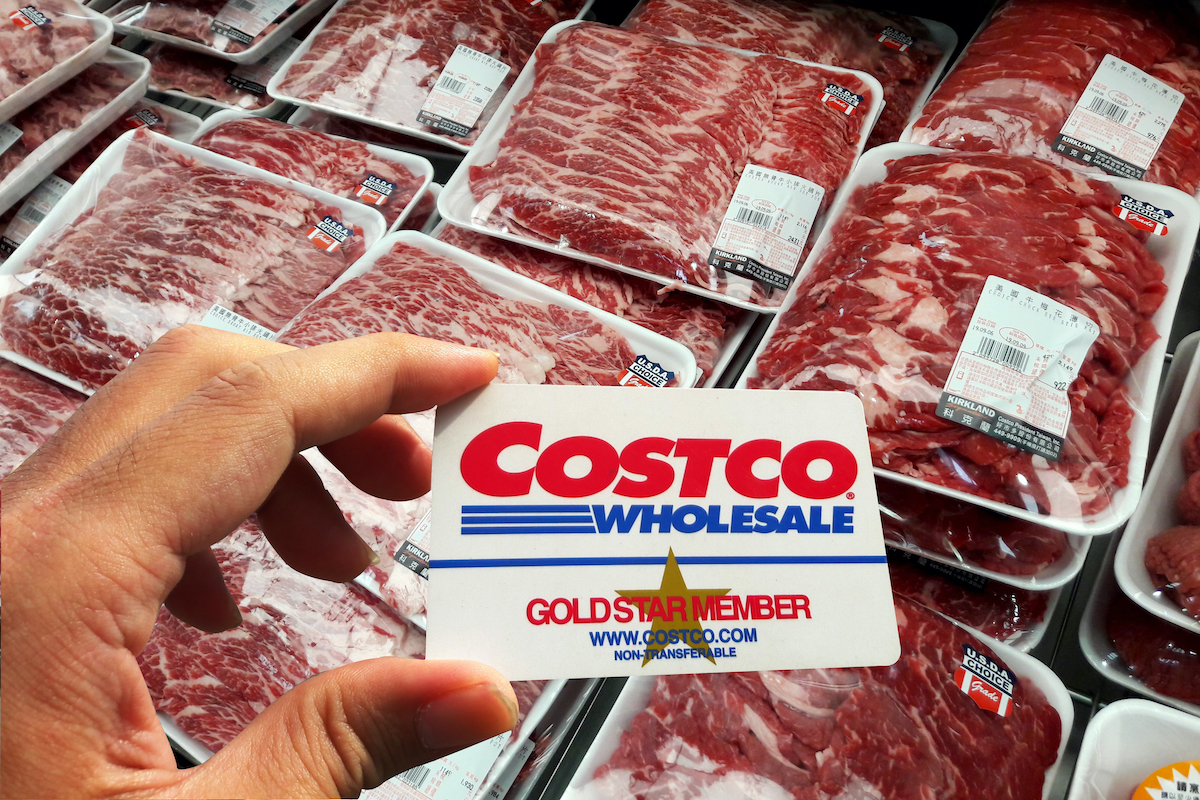 Costco is not especially well-known for its fresh produce. Meat deals, on the other hand, are a major specialty at America's largest warehouse club.
Beyond its world-famous, seemingly inflation-proof items—the food-court hot dog and deli-department rotisserie chicken, steadily priced at $1.50 and $4.99, respectively—there are many other popular forms of animal protein that attract carnivorous members to their local warehouses in droves. Meats marked USDA Prime, the nation's highest quality standard, and USDA Choice, the second highest, are a big draw, in particular.
Grab your steak knives and check out these tantalizing options below, which have many Costco fans salivating right now, either for their attractive prices or alluring cuts.
Beef Tenderloin "Extreme"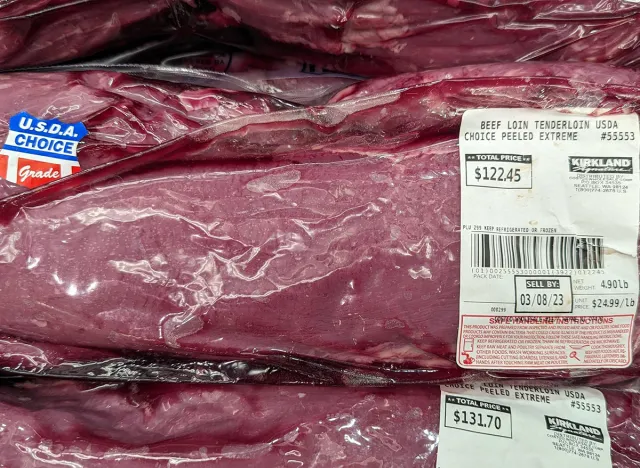 What makes a beef tenderloin "extreme," you ask? Redditors have a lot of cheeky suggestions—from "marinating in Mountain Dew" to "triple the caffeine as regular tenderloin" to the "meat was at the base of a halfpipe and the butcher was skateboarding with a knife slicing as he passed." Funny!
Actually, it has to do with the trim, as several others pointed out. A regular tenderloin is usually cheaper by the pound but requires a lot of work to remove the membrane and other tough parts prior to cooking. A peeled tenderloin labeled "extreme" means the butcher has done all the hard work for you. All you have to do is season and cook. "That piece of meat is one of the best deals in steak," one Redditor wrote. "So extremely good." Another added, "Used in filet mignon, beef Wellington, other famous dishes.. one of the leanest and most flavorful cuts of meat."
We found the USDA Choice peeled extreme beef tenderloin at Costco in Brooklyn, N.Y. this week for $24.99 per pound.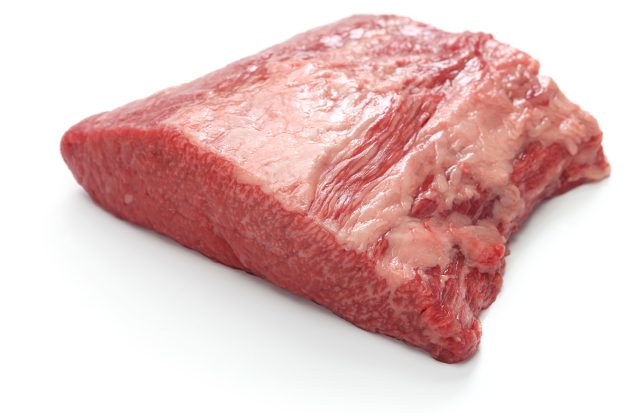 Celebrity chef David Chang recently made headlines for his negative comments about Costco's famed rotisserie chicken. He actually had a lot of nice things to say about other Costco meats, however, particularly the brisket.
Chang seemed blown-away with the price he paid—just $49. "If you bought that at Whole Foods, it would be 150 bucks," the chef said on his weekly podcast. USDA Choice flat-cut beef brisket cost $11.99 per pound at Costco in Brooklyn this week.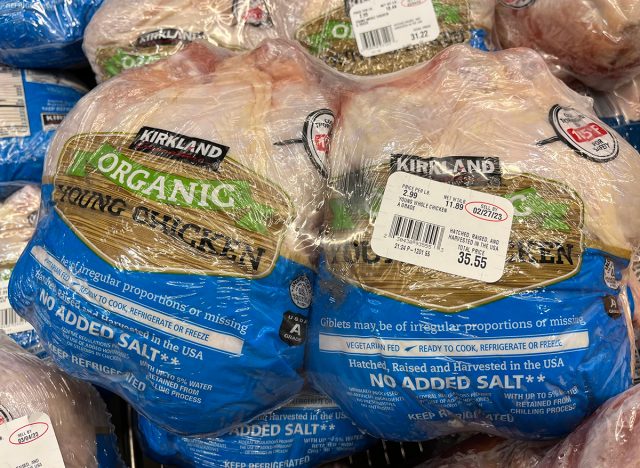 Speaking of Chang, the famed chef also made some pointed comments about today's chicken prices: "You know how I know there's inflation? Chicken prices are double. A whole chicken used to be $12.50." That's why the chef was pleased to find a pack of two whole chickens at Costco for around $25—roughly the same price as a single bird at other stores, he noted.
We found whole organic chickens at Brooklyn's Costco this week for $2.99 per pound. At nearby Whole Foods, the organic birds cost $4.99 per pound.
Customers were shocked last year by the dramatic spike in the price of Costco's Kirkland Signature Sliced Bacon, which one Redditor spotted at a whopping $21.99 for a four-pound pack. Since then, the price has dropped significantly.6254a4d1642c605c54bf1cab17d50f1e
In January, we found it for $16.99 at Brooklyn's Costco. This week, the price had dropped even farther to $13.99. That's just $3.49 per pound—nearly half the current average retail price of $6.80, according to Consumer Price Index data published by the U.S. Bureau of Labor Statistics.
Sliced NY Strip (Shabu-Shabu)
Not every supermarket offers thinly sliced New York strip steaks. One Redditor was surprised to discover these at Costco recently, writing that it "made an absolutely delicious cheese steak." The post generated over 100 comments, with several respondents noting that their local warehouse usually advertises these cuts as shabu-shabu—that is, beef commonly served in a traditional Japanese-style hot pot dish. Added another, "I buy this to make Korean bulgogi now- it is way cheaper than at Korean grocery stores."
At Costco in Brooklyn this week, the USDA Choice beef loin cuts, also labeled as shabu-shabu, cost $11.99 per pound.