7 Best Tips to Keep Your Dry January Streak Alive
We're here with some great plans to make your Dry January totally sparkle.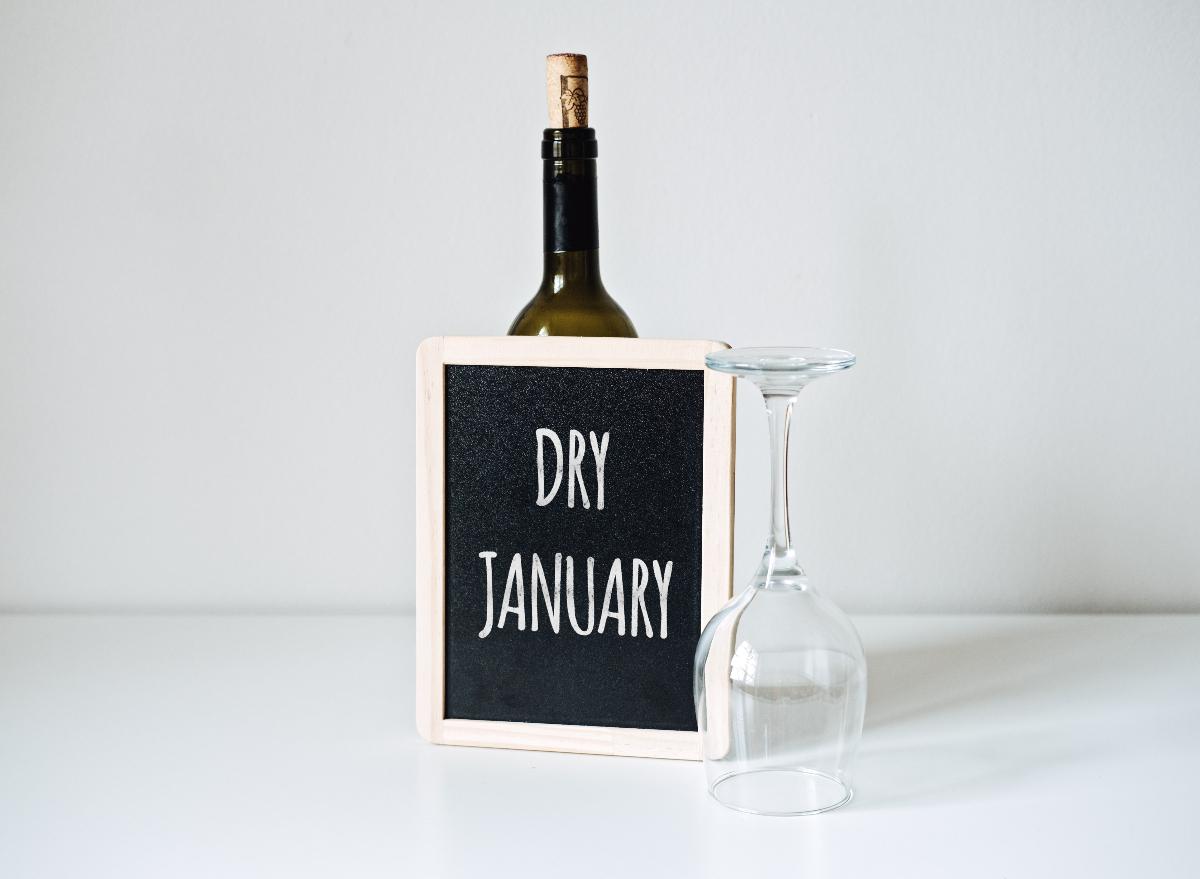 If you haven't heard why you should participate in Dry January, listen up, and join in on some wholesome fun. Dry January is a movement that inspires individuals to give up alcohol throughout January. Can it be a tough challenge for some? Maybe. But can it motivate you to make it a healthy habit each year and more? Absolutely, and we're here with some great plans to make your Dry January totally sparkle.
What is Dry January all about?
For a little background, Dry January all started about 11 years ago with the British charity, Alcohol Change, UK, according to Southern New Hampshire University. It's gained popularity, and tons of people around the globe now look forward to starting off their new year by joining in on what's become known as Dry January.
According to Morning Consult, a company that specializes in worldwide intelligence, just about one out of every five adults in the United States decided to partake in the initiative in 2022. In addition, a whopping 77% of individuals who previously participated in Dry January felt inspired to do so again in 2022.
What makes Dry January so great? "Dry January is a great time for self-reflection around alcohol and can help people reveal potential problems with 'needing' alcohol," explained Dr. Leanne Skehan from Southern New Hampshire University. "Dry January is not about detoxing after the holidays, nor is it meant to help people with dependency issues."
Dr. Skehan noted that the initiative is focused on individuals who drink moderately; those who may go overboard with too much alcohol too frequently. Dr. Skehan also stressed that Dry January is not meant for individuals who are dealing with an alcohol use disorder.
Research has proven that being alcohol-free for just one month can be incredibly positive for your body. Besides, there are so many other really constructive ways to spend your time and your money. So are you ready to make some healthy, positive changes? Let's get started with these great alternative plans!6254a4d1642c605c54bf1cab17d50f1e
Plan a mocktail competition with your best friends.
Sure, there are plenty of ready-to-drink alcohol-free cocktails available. But how much fun would it be to become your very own mixologist? Here's the plan. Everyone creates their very own recipe and brings it to share. Each participant tastes and votes on their favorite. You can create various categories, and even award a prize for the winning mocktail! The grand prize gets to host the next mocktail competition, thereby starting some good old healthy competition—and fun!
There are plenty of places to draw inspiration from, and some non-alcoholic spirits sites even provide their own recipes, like Dhōs.
Have a wellness month, filled with TLC.
You'll be saving money this month if you're not going out for drinks or buying rosé for dinner. So, plan a nurturing experience at least once a week during the month—something you don't normally treat your body to. Whether it's booking a facial or foot soak, trying out a salt cave or hot yoga, or treating yourself to a pampering back massage, make this month all about your wellness, filled with plenty of TLC.
Start a wellness journal.
The art of journaling is so therapeutic. By starting this month, you can look back and see how great you are feeling physically and mentally by doing something wonderful for yourself. Your journal itself can be your motivator if you want to continue the trend.
Host a game night.
Did you know that playing games can actually good for your health? According to research, non-digital board games can improve your health. They're social, competitive, and just plain old fun competition. Order a giant Twister mat, break out an oversized set of Jenga blocks, or settle in for a game of Monopoly. You can even buy a fun puzzle to complete with your significant other or roommates. If you want to get out, consider hitting up an escape room—no alcohol required!
Revamp your apartment with serenity.
Take some time and shop for a diffuser, some essential oils, and set up a cozy meditation or reading nook for yourself to enjoy this season and beyond. If you're not sure what to buy, lavender oil is helpful for sleep, pain and stress, according to the Cleveland Clinic. If you have asthma or bad gums, try frankincense oil. Peppermint oil is effective in relieving headaches, bad moods, tiredness, and stomach or digestive issues. We have a feeling you'll love this corner of serenity.
Plant an indoor succulent or herb garden.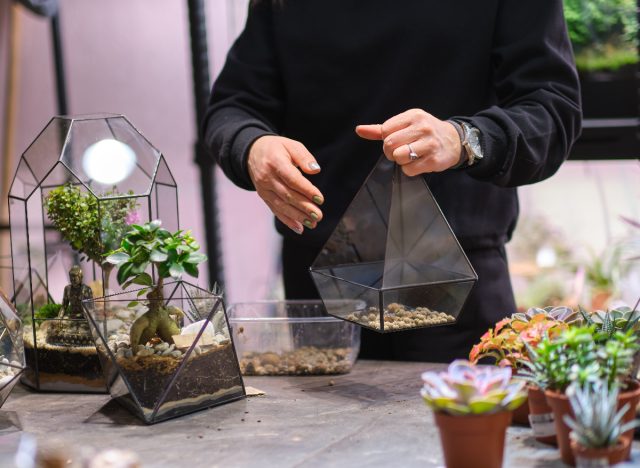 Studies prove that gardening is a hobby that's good for your health. The positive effects include lower anxiety, depression, and body mass index, according to a review published in Preventive Medicine Reports. It's also proven to deliver a heightened sense of satisfaction, community, and overall quality of life.
Mini greenhouse kits are so on trend right now! If you're quite the chef in the kitchen, or if you want to be better about whipping up homecooked meals, having something like a small home herb garden with automated lights can be fun to plant and will certainly be put to good use. Treat yourself to one, and get started. Not only will it make you smile, you won't have to get to the store for herbs like basil, parsley, rosemary or dill!
Go on an outdoor adventure.
If the weather permits, hit the open road, and go camping. If you can't get away overnight, consider a backyard campout. And if you don't have more than an afternoon, simply head to a nearby trail, and take a hike with your pup. The benefits of hiking are extraordinary, and the only thing you'll want to drink is plenty of H20!
Alexa Mellardo
Alexa is the Mind + Body Deputy Editor of Eat This, Not That!, overseeing the M+B channel and delivering compelling fitness, wellness, and self-care topics to readers.
Read more about Alexa