Best Foods for Your Beach Body
Devouring fattening foods right before you hit the beach — after working so hard to get in shape — is a bit like washing and waxing your car before you drive it through the mud.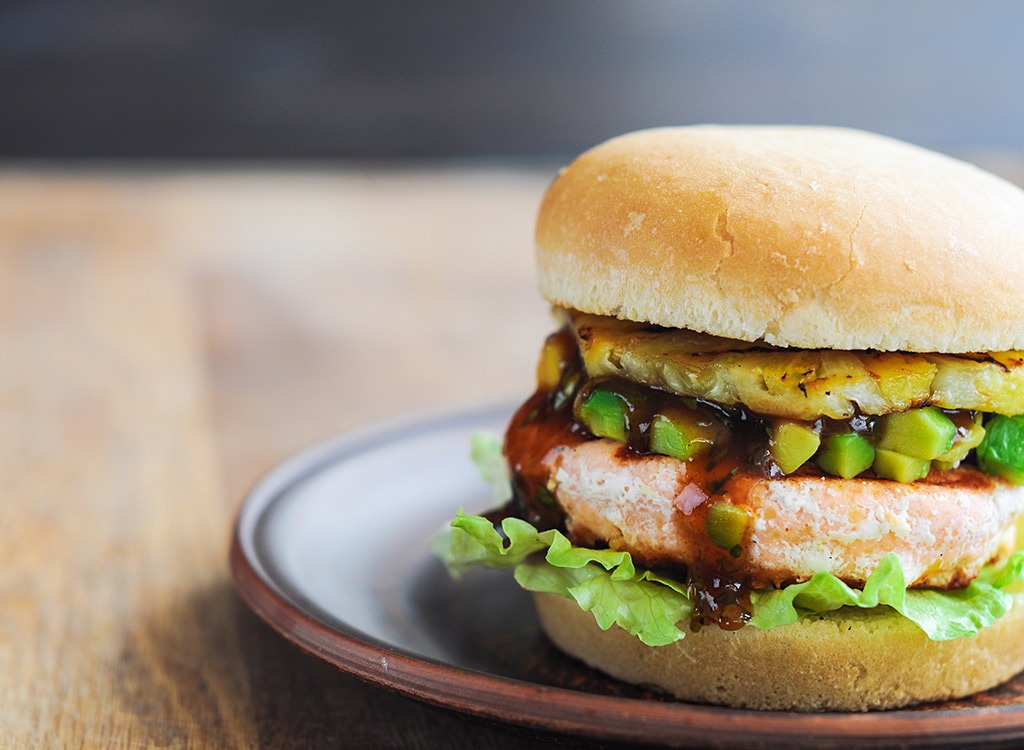 Sure, summer is full of some tempting classic, like burgers and ice cream, but you worked hard to lose weight and earn a flat beach-day belly. Don't let your waistline go to waste with all those sugar-packed margaritas and high-calorie potato salads. Instead, stick to these foods at your next backyard barbeque or beachside get-together, and you'll feel confident chowing down before hitting the beach. (And save those indulgences for another day — it's all about balance.)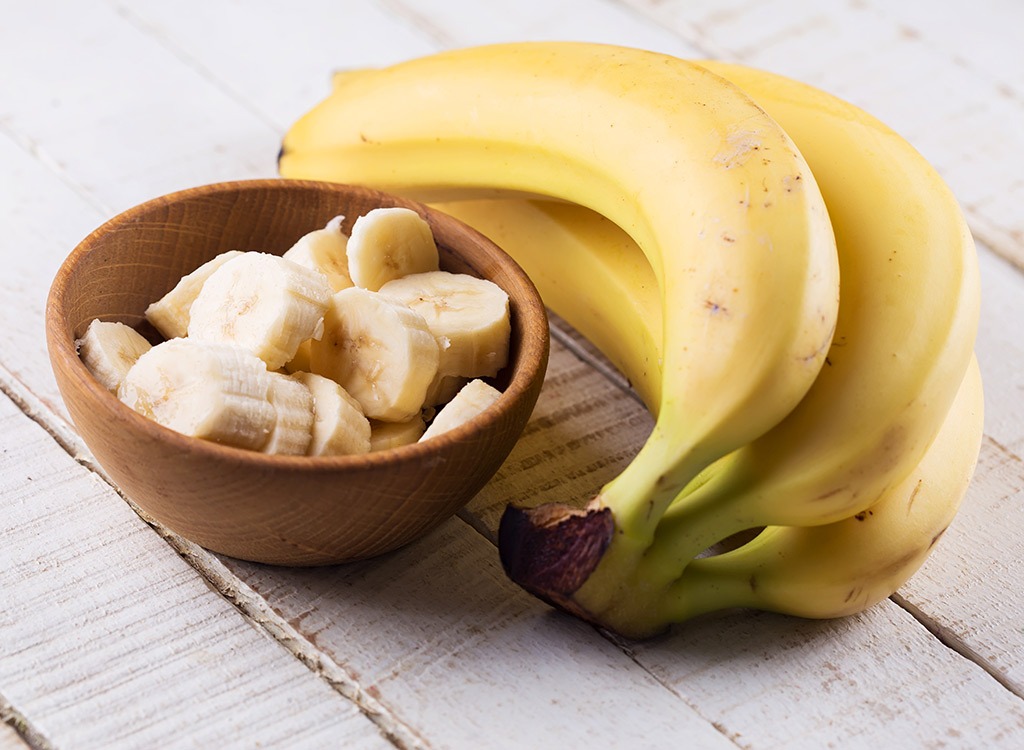 Potassium-rich foods are ideal for looking and feeling slim and trim in that swimsuit, so think ahead and pack one in your beach bag before heading out for a day of socializing. As founder of New York Nutrition Group Lisa Moskovitz, RD, CDN explains, a daily dose of potassium will keep bloat at bay. "Load up on potassium-rich foods such as sweet potato, carrots, oranges and bananas to fight bloat and relieve puffiness so you can feel a little lighter and swim-suit ready." Conversely, typical BBQ foods like potato chips and pickles are packed with sodium and can force your body to retain water, which can make you swell.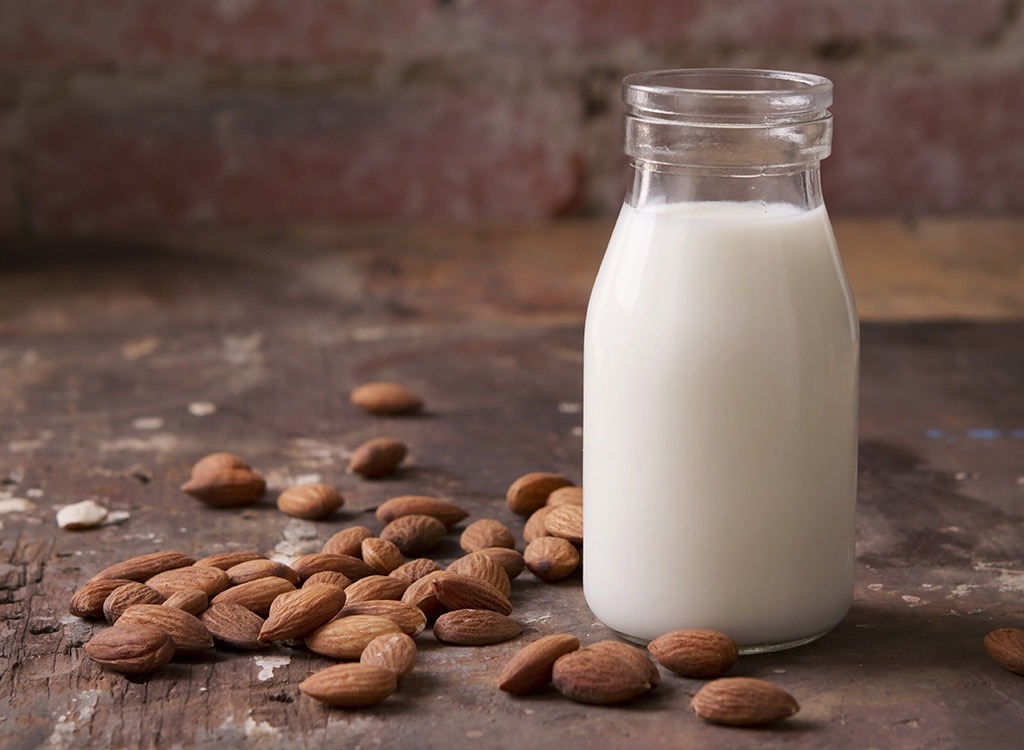 One of the biggest culprits of unnecessary bloat in our diets is dairy. Milk, Moskovitz tells us, will not help you feel your best. "Foods like milk are naturally harder to digest and break down during the digestive process than others. As a result, a lot of trapped air and gas can get stuck in your stomach causing discomfort and flatulence." But rather than ban that refreshing iced coffee altogether, ask around for a coffee shop with almond milk.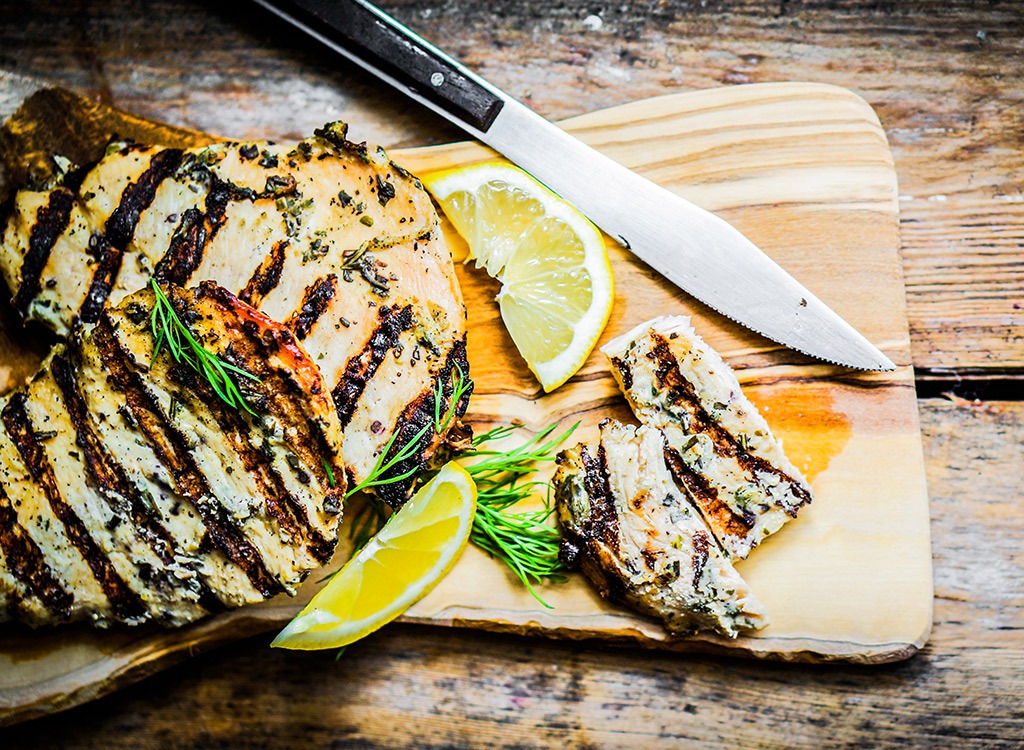 When in doubt, err towards lean proteins like chicken or grass-fed burgers. "A high protein and vegetable combination will keep you from grazing on other, less healthful barbecue foods like nitrate-packed hot dogs," says Carolyn Brown, MS, RD at New York-based Foodtrainers. A good piece of BBQ poultry will fill you up with far fewer calories than some other items you may encounter, and it won't leave you with that overstuffed feeling we all know and hate.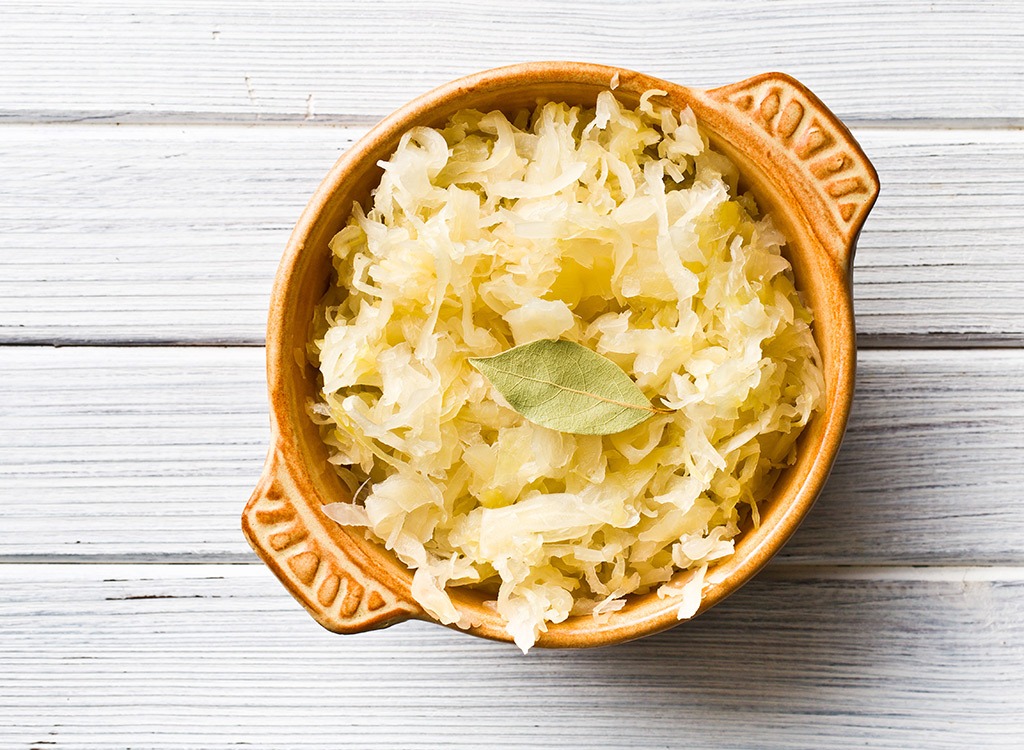 Once you decide on your main course, you still have to navigate the toppings bar–and there's an art to that. "In terms of toppings, go for salsas, sauerkrauts and pickles," suggests Brown, adding, "Sauerkraut is fermented, which helps with digestion and will, therefore, help you debloat and feel sexy all afternoon long." Other fermented foods, like kimchi and pickled corn relish, will have the same slimming effect.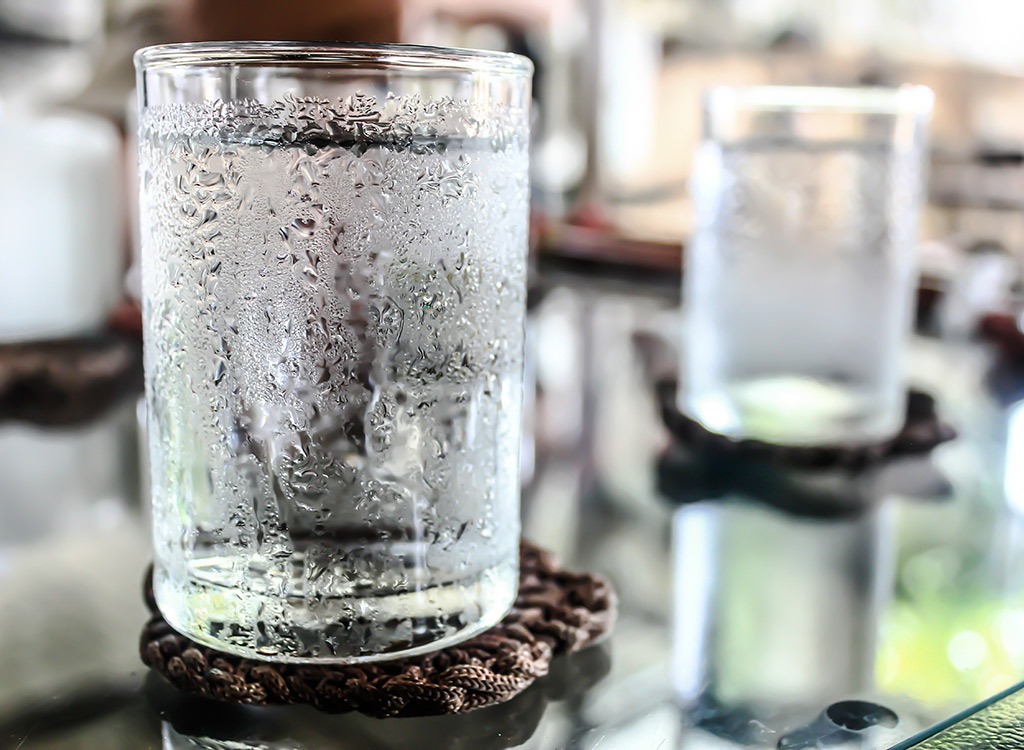 You've heard it a hundred times, but we'll say it again: Be sure you're hydrating! Chugging enough agua will not only keep you hydrated while you're baking under the hot summer sun, but also help debloat your system and keep things running smoothly. Even more important is to drink at least eight ounces of water in between each alcoholic beverage you consume, Moskovitz says. "Try to keep drinking down to a minimum to nix those sugar calories and avoid bloat. Chase each alcoholic beverage with an eight-ounce of glass of water to pace yourself and ensure you don't overdo it," she suggests. For an even better kick, sip on detox water spiked with sliced lemons. An antioxidant in the lemon peel helps help flush toxins from the body and gives sluggish bowels a kick, keeping your tummy toned and tight.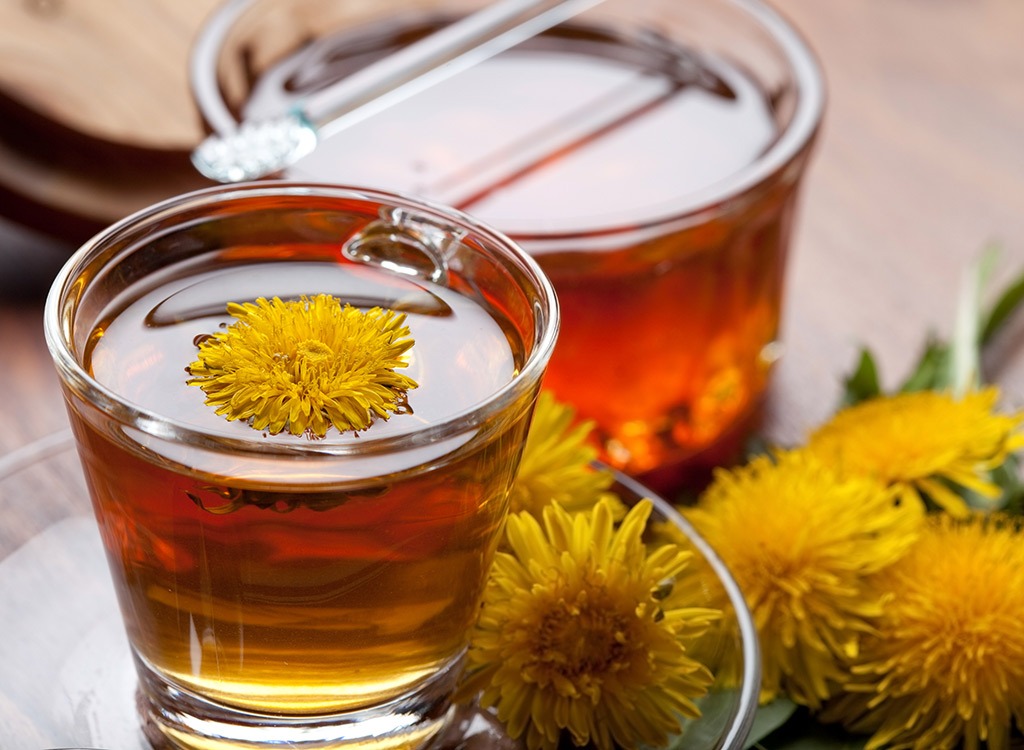 6254a4d1642c605c54bf1cab17d50f1e
While it's important to keep yourself hydrated all day, especially in the summer, it's not always as easy as it sounds. If water is just too boring for you to gulp on the regular, go for its slightly sweeter sister. "Dandelion tea happens to be a powerful, yet natural diuretic that can keep your tummy flat and your confidence high," raves Moskovitz. Unsweetened iced tea is another good choice–just steer clear of bubbly beverages that'll have you feeling swollen in seconds from the carbonation. If you're not a fan of this tea, don't worry. We found plenty more options that get rid of bloating.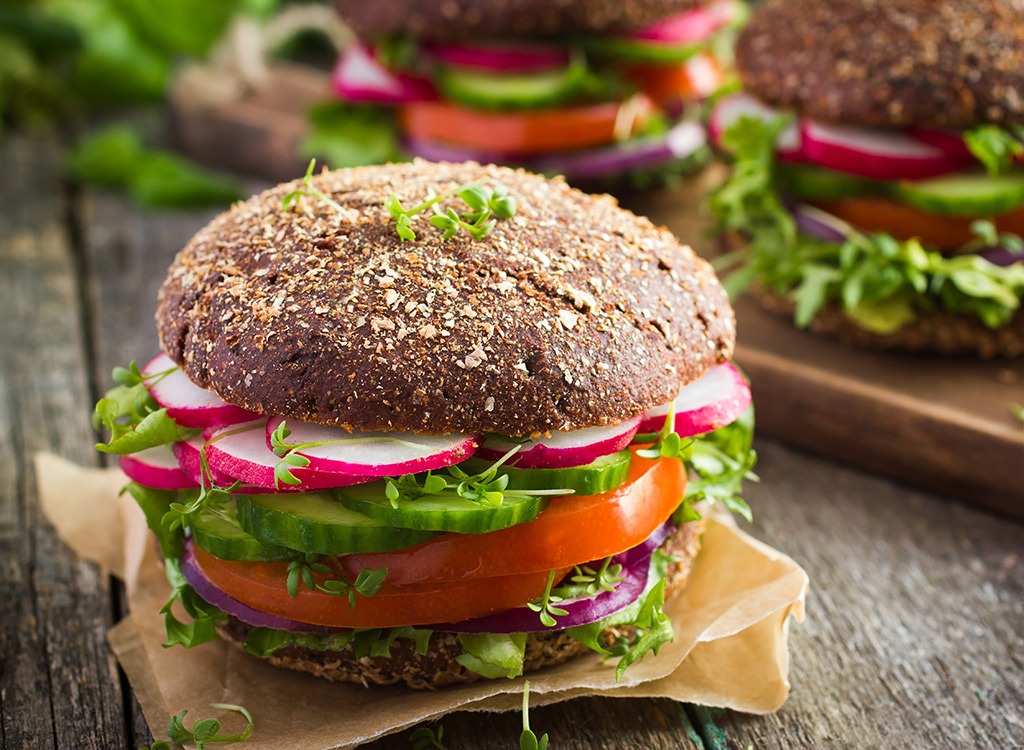 It's rare to find a whole-wheat hotdog bun at your neighbor's cookout, but if you ever come across one, go for it. It's important to limit your simple carbohydrates (read: white bread) and turn towards the more wholesome options whenever possible. "Think fiber when choosing your carbohydrates, as it helps regulate digestion while keep energy levels stable," Moskovitz says. Fiber keeps your digestive system running smoothly and will also keep your hunger at bay for hours, giving you that willpower you need to avoid the DIY ice cream sundae bar on the other side of the yard. (But if you really need a sweet treat, make sure the base of your sundae comes from our list of healthy ice cream options for weight loss.)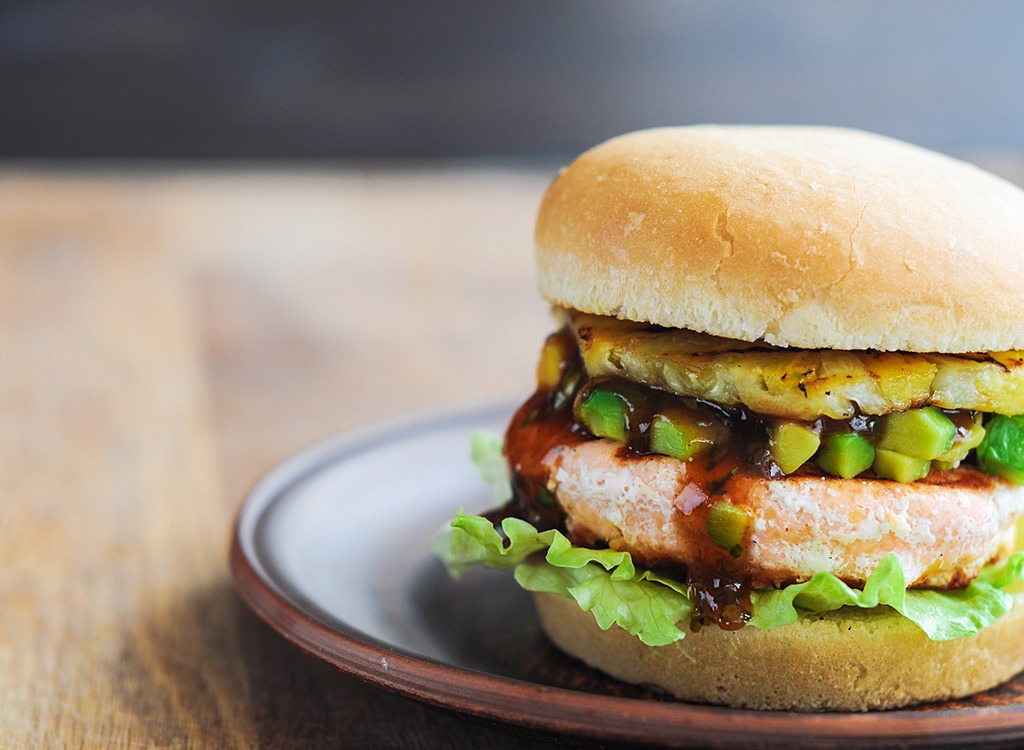 If you happen to be manning the grill, get a little creative with your protein. "Don't always think that a burger means beef," Moskovitz advises. "Fatty and omega-3-rich fish like Salmon helps fight inflammation while the high quality lean protein content fights excess fat accumulation." Even better, this delicious fish will help your skin bounce back after a hot day under those UV rays. "A salmon burger will not only keep your hearty healthy and waistline trim, but your skin will be glowing from head to toe from all the healthy fats," she continues. And if you're the one cooking, use some of our healthy burger recipes to eat well and slim down.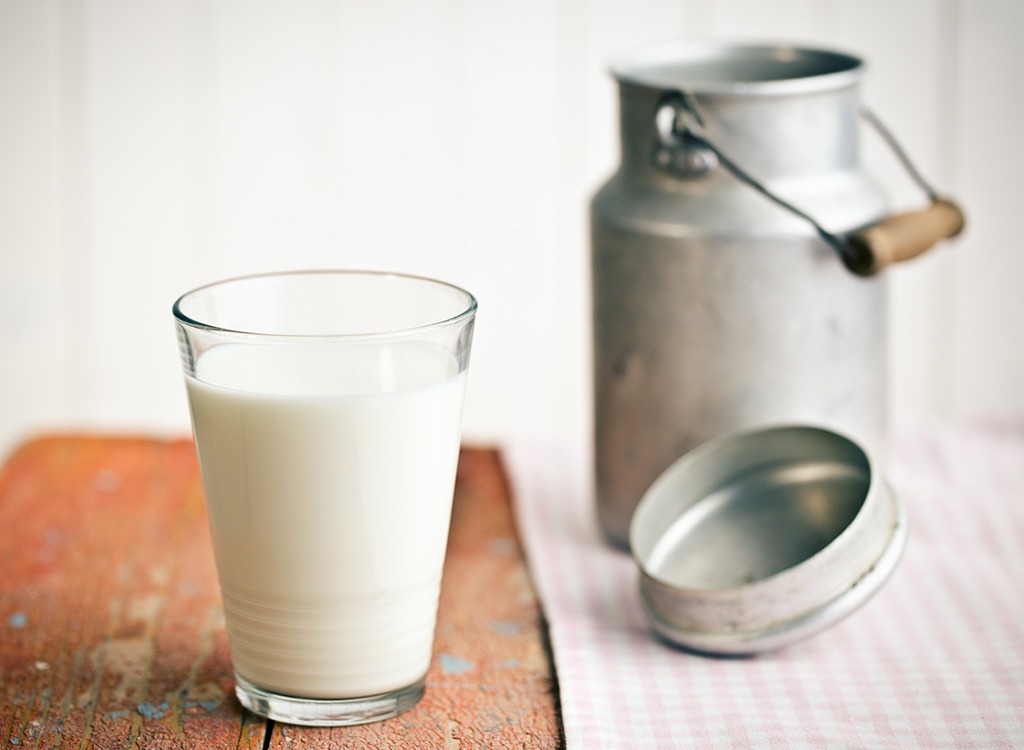 The key to keeping your belly happy throughout the summer is getting your fair share of good bacteria known as probiotics. Explains Moskovitz: "This yogurt is great topped with sweet antioxidant-rich berries and fiber-rich almonds. It's also a leading source of probiotics, which means it can help keep your tummy flat and trim, as well as work against upset stomachs." In addition, kefir — like sauerkraut — is fermented, which helps your body process all you're taking in and keep you feeling regular.

Chances are, the grill master will toss on some onions, peppers and other vegetables alongside those burgers and 'dogs. Get in there and grab a few! Brown says, "The best side you can have is definitely grilled veggies or side salad. Both have tons of fiber and will keep you feeling full without being a calorie bomb." And, according to a study published in Diabetologia, the higher your fiber intake, the lower your BMI and your chance of Type II diabetes. Need we say more?
LOSE UP TO 16 POUNDS IN 14 DAYS with Zero Belly Diet—the New York Times bestselling book from Eat This, Not That! author David Zinczenko. Click here to discover more!