7 Best Bottled Hot Sauces, According to Chefs
When a particular dish calls for a spicy kick, restaurant pros reach for one of these preferred bottles.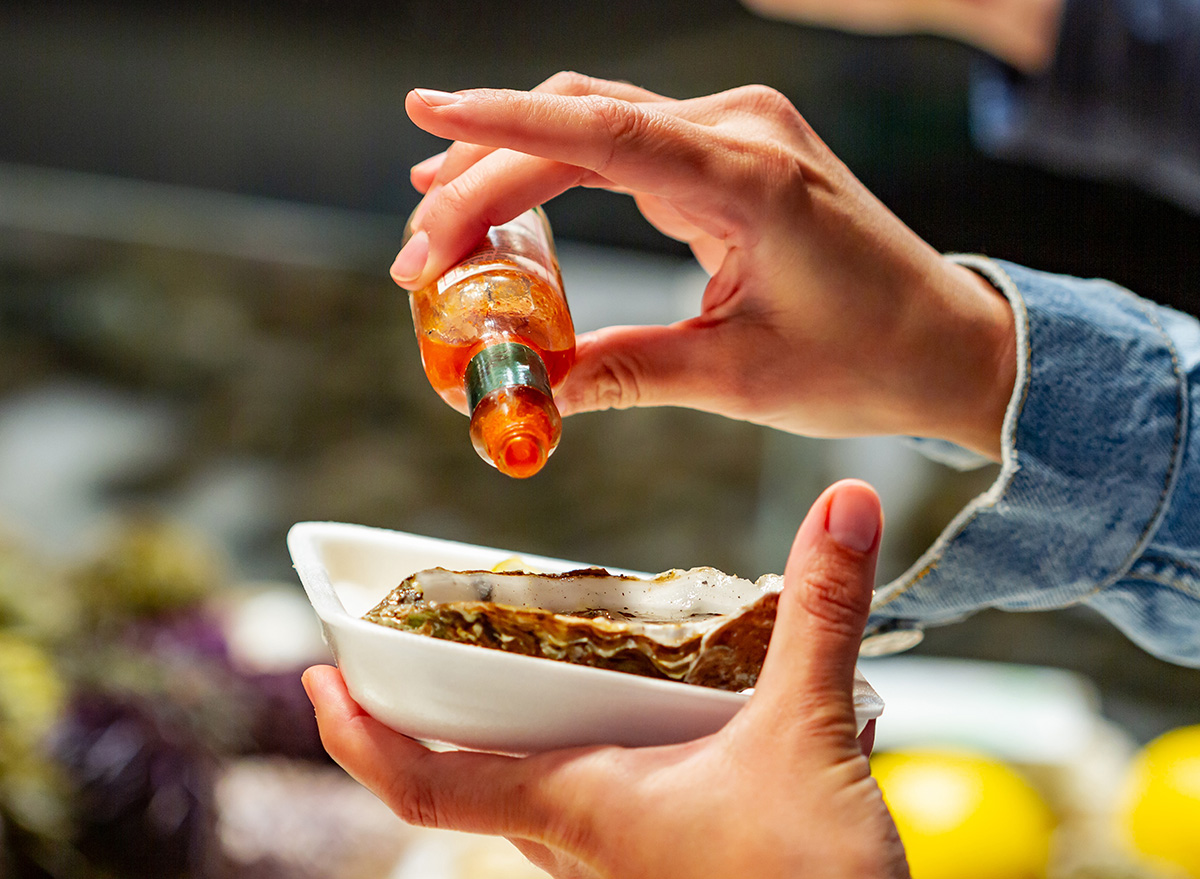 The product recommendations in this post are recommendations by the writer and/or expert(s) interviewed and do not contain affiliate links. Meaning: If you use these links to buy something, we will not earn a commission.
If you want to watch a spicy debate unfold, ask your friends to name their favorite hot sauce. It seems like everyone has their go-to bottle, and they'll defend it as the best accompaniment to just about anything: chicken wings, scrambled eggs, pizza, or whatever else needs a little kick. 
But chili-heads know that no two bottled hot sauces are the same. There are endless varieties with different consistencies, chili peppers, herbs and spices. (That's why hot sauce diehards make a point to collect and taste as many as possible. Sometimes thousands.)
In recent years, the global hot sauce market has been flaming hot. It's currently valued at over $3 billion and expected to grow 7% annually to over $5 billion by 2030, according to Fortune Business Insights. North American players are throwing their new sauces into the ring, launching small-batch varieties from coast-to-coast, while celebrities capitalize on the nation's love for spicy sauce.  
But which hot sauce has captured the hearts of chefs? Read on to find out the best bottles, according to restaurant pros.
Tapatio Hot Sauce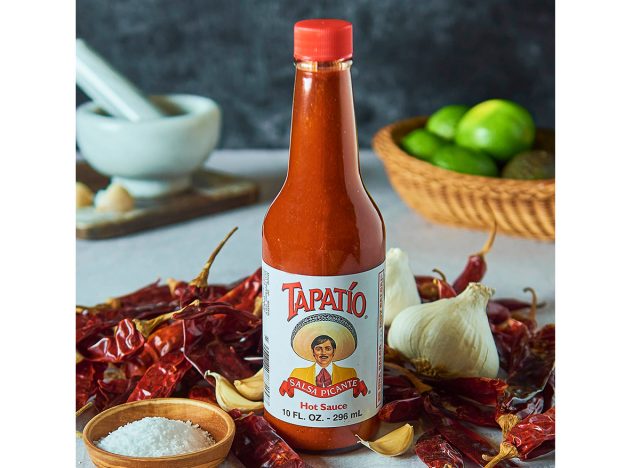 It's a classic for a reason. Food Network series "Chopped" champion Samantha Quintero picked Tapatio as her favorite, hands down. As head chef of Bombo in Los Angeles, Quintero has tried a ton of hot sauces, but she always finds her way back to Tapatio. "I grew up drinking this stuff," Quintero says. "It brings me nostalgia. It takes me back to those hot summer nights in L.A. grilling carne asada with my family." And of course, there's the taste. "It has some heat, but it's not crazy hot. So it's perfect for anyone from young to old and for people who like a little kick." Quintero says she uses Tapatio to spice up her quesadillas, or uses a bit when she's marinating chicken in buttermilk for fried chicken.
Heartbeat Pineapple Habanero Hot Sauce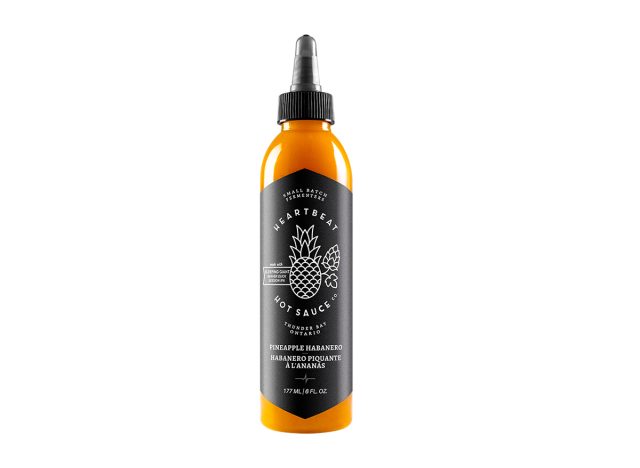 Heartbeat Hot Sauce Co. is a Canadian brand with a few winners in its line up. Matthew Scully, chef de cuisine at Denim in Nashville, Tenn., loves the Pineapple Habanero Hot Sauce. "The best hot sauces come from the layers of flavors you get from the fermentation process that takes upwards of 14 days," says Scully. "I tend to gravitate towards more of a fruity hot sauce, like a mango or pineapple habanero, a little sweet with fiery punch." This sauce is an approachable heat, perfect for avocado toast with eggs or on tacos. "When you can put hot sauce on anything, and it tastes good, then you know you have a great tasting hot sauce," he says. (It was even featured on season 10 of the popular YouTube series "Hot Ones.") 
Valentina Salsa Picante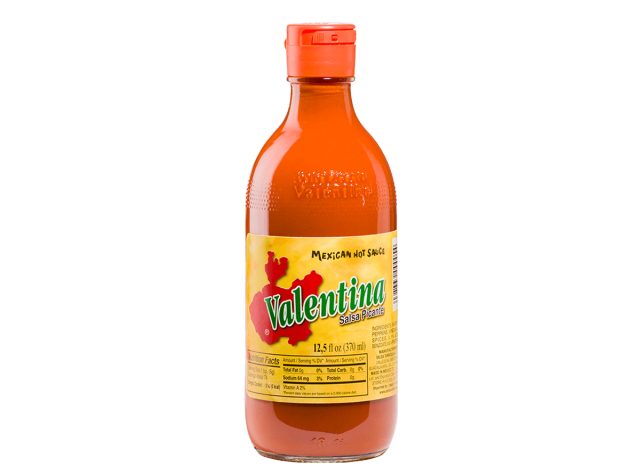 At Grandmaster Recorders, a former recording studio turned restaurant in Los Angeles, Valentina is the hot sauce of choice—especially when family meal time comes around. "This is something I've found since living in the U.S.," says head chef Blake Shailes, who is originally from Australia. "I love the texture and viscosity of Valentinas, it's typically a bit thicker than the normal hot sauce." Shailes says the Mexican hot sauce is a great all rounder, and it's the clear winner among chefs in his kitchen.6254a4d1642c605c54bf1cab17d50f1e
Secret Aardvark Habanero Hot Sauce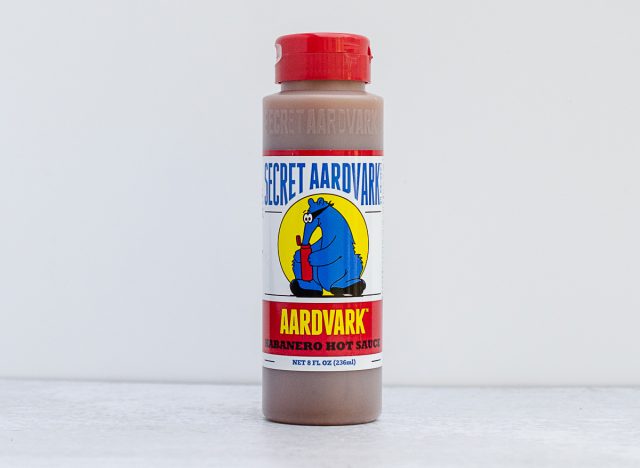 "I could literally talk hot sauce forever," says Isaac Ocejo, chef and owner of Toyshop Ramen in Portland, Ore. But choosing a favorite? "This is an almost impossible question to answer because I have a different hot sauce I like for each meal." If Ocejo absolutely must pick, it would be the Secret Aardvark Habanero Hot Sauce. "The balance between heat and tang is delicious and always super consistent, plus it's local to Portland, my hometown." (His other recommendations? Tabasco Original, Sriracha, Valentina, El Pato, Sambal, and Buc-ee's.) 
Boon Sauce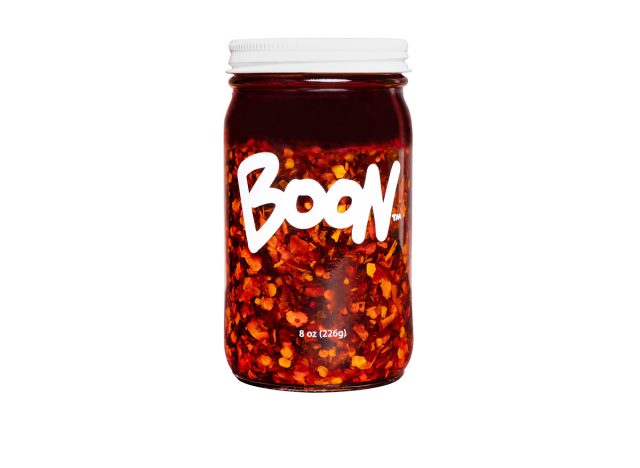 Here's the thing about chefs: sometimes they make their own hot sauce! Boon is the brainchild of executive chef Max Boonthanakit, who was inspired by his love for traditional Chinese chili crisp. The chili oil has a blend of chilies, spices, anchovies, shallots, and garlic, all cooked in canola oil. Boonthanakit even uses it at his Michelin-starred restaurant, Camphor in Los Angeles. (It's used in the house-made spicy aioli dipping sauce.) Chef Ocejo of Portland loves this one, too. "Boon sauce is delicious and it can go on pretty much anything," he says.
Street Fighter 2010 Habanero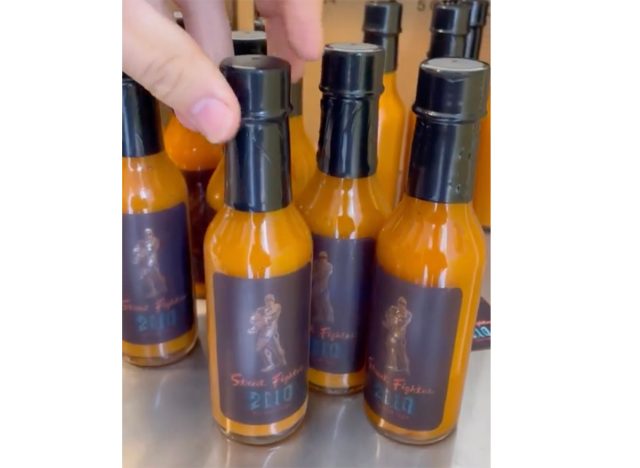 If you feel like you've tried every hot sauce in the world, here's an obscure pick from Jorge Sandoval, chef and pizzaiolo at Brooklyn Ave. Pizza Co. in Los Angeles. Street Fighter 2010 habanero hot sauce is made by the Lucas brothers of Windsor Hills Pizza. "I love heat, but for being a habanero hot sauce, it is very bright, mellow and tangy," Sandoval says. "I appreciate the fact that they took it back to traditional homemade sauce, naturally fermenting his peppers for a natural flavor on the palate." Heads up: This one is only available in-person, so if you happen to spot their food truck rolling through the parks of Culver City, Calif., get on it! Talk about a rare find. 
Kilauea Fire Super Spicy Hot Sauce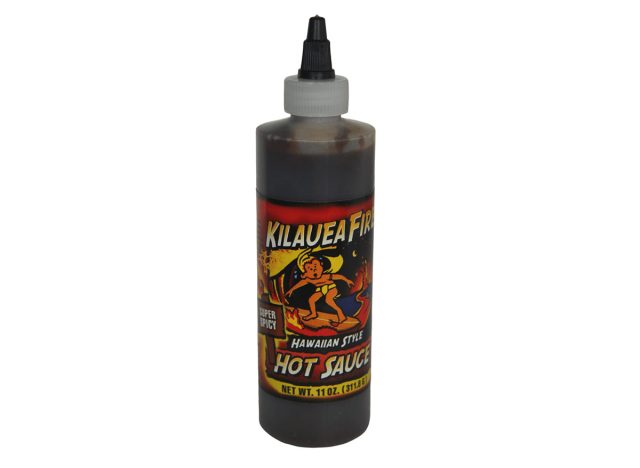 Let's turn up the heat a few notches. This hot sauce from the Hawaiian Chip Company is not for the faint of heart. And it's totally unique, according to Rob Stevens, director of operations at Old 75 Beer Garden in Richardson, Texas. "It's completely different from most mainstream hot sauces on the market," he says. "It not only brings heat, but also has a great flavor that the heat does not overpower." If you're looking for a totally unique flavor from a Hawaiian company, add this to your list.