The Best Italian Restaurant in Every State, According to Yelp
With the help of Yelp, we assembled a list of the top Italian eateries you have to try.
Whether you want to treat yourself to a pizza after a long day of work or want to treat some friends to a nice dining experience, Italian restaurants provide the perfect ambiance mixed with a cuisine anyone can enjoy. This popularity has caused many Italian eateries to pop up across the U.S., but trying to pinpoint the best ones might seem impossible. Luckily, the search for the best Italian restaurant in your state now has a clear answer thanks to Yelp.
Methodology: This is a list of the best Italian restaurants in the United States according to Yelp. All the businesses on this list are in the "Italian" category on Yelp. "Best" is measured using an algorithm that looks at the number of reviews and star ratings for a business.
When you crave that perfect plate of spaghetti or a frosty cup of gelato, these Italian options won't only knock your socks off, but warrant a full trip across your state to enjoy!
And for more, don't miss these 15 Classic American Desserts That Deserve a Comeback.
ALABAMA: Joe's Pizza and Pasta in Mobile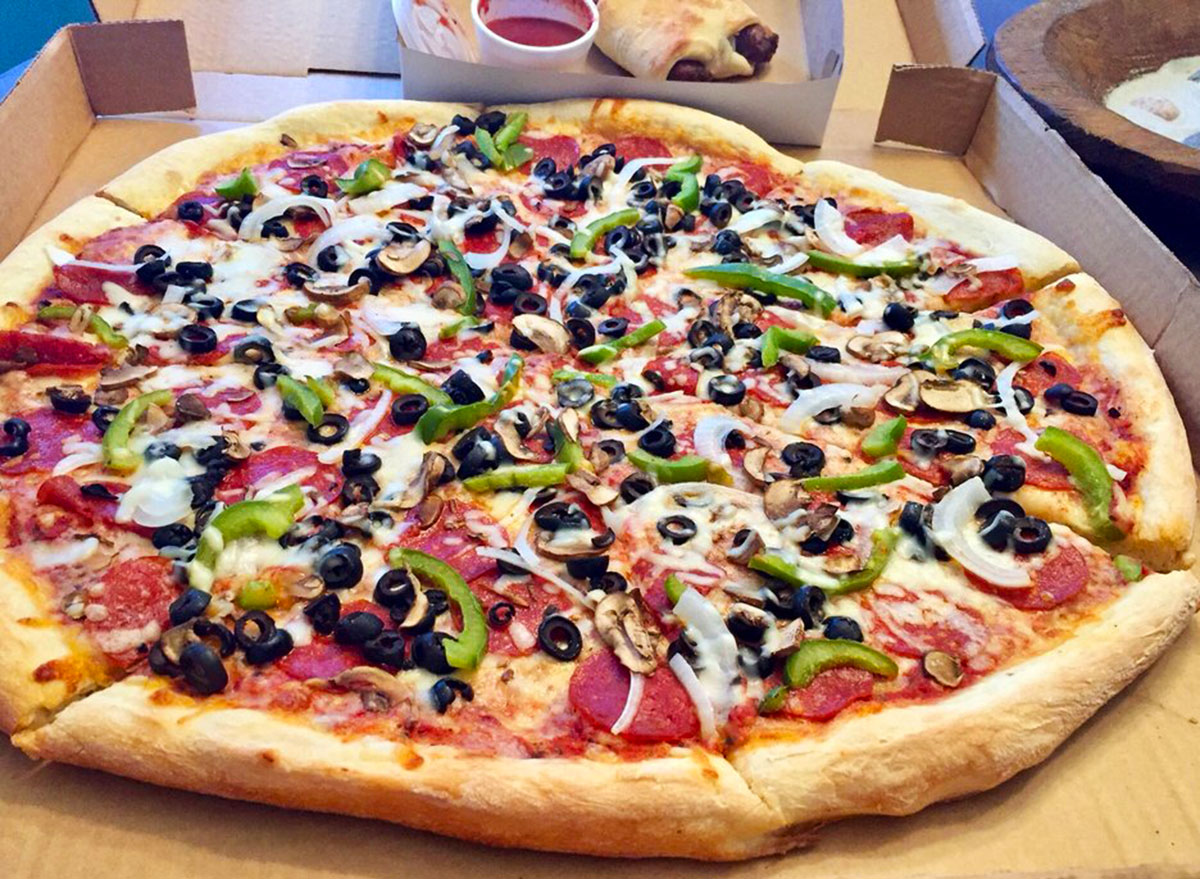 When you crave a pizza but don't want to deal with delivery or chain restaurants, Joe's Pizza and Pasta in Mobile can make anyone smile. While they feature massive pizzas that can please even the pickiest of palates, they also guarantee plenty of toppings to choose from. If you don't leave stuffed, you can top your order off with some of their house pasta.
ALASKA: Saverio's Pizzeria in Anchorage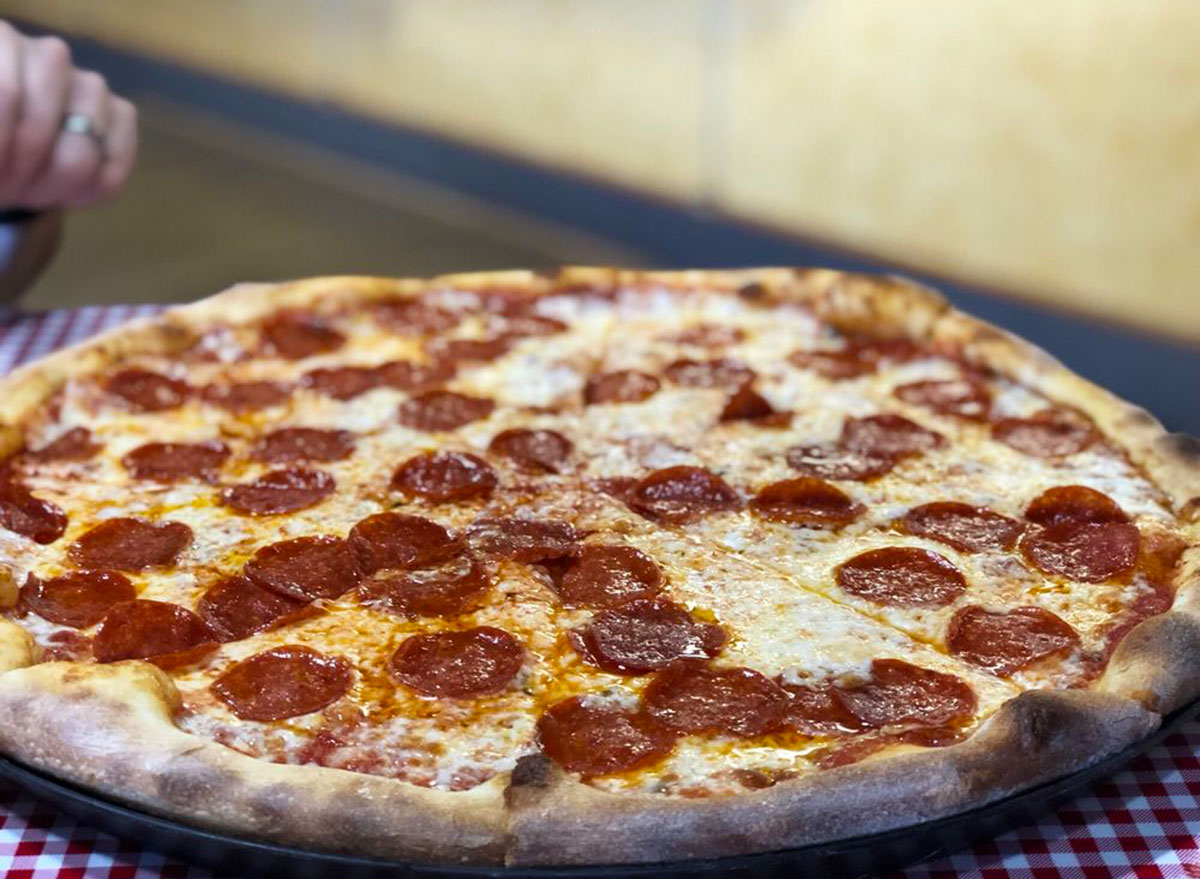 We know subzero temperatures can't get between you and your pizza fix, and Anchorage's own Saverio's Pizzeria makes sure that braving the weather is worth the trip. Offering up hand-tossed pizza with all the favorite toppings, Saverio's Pizzeria not only serves the perfect slice, but also doles out paninis, pasta, and more Italian favorites to satiate any craving. For a good time that guarantees to please, make this Italian joint your one-stop-shop in Alaska.
ARIZONA: That's Amore Gelato in Scottsdale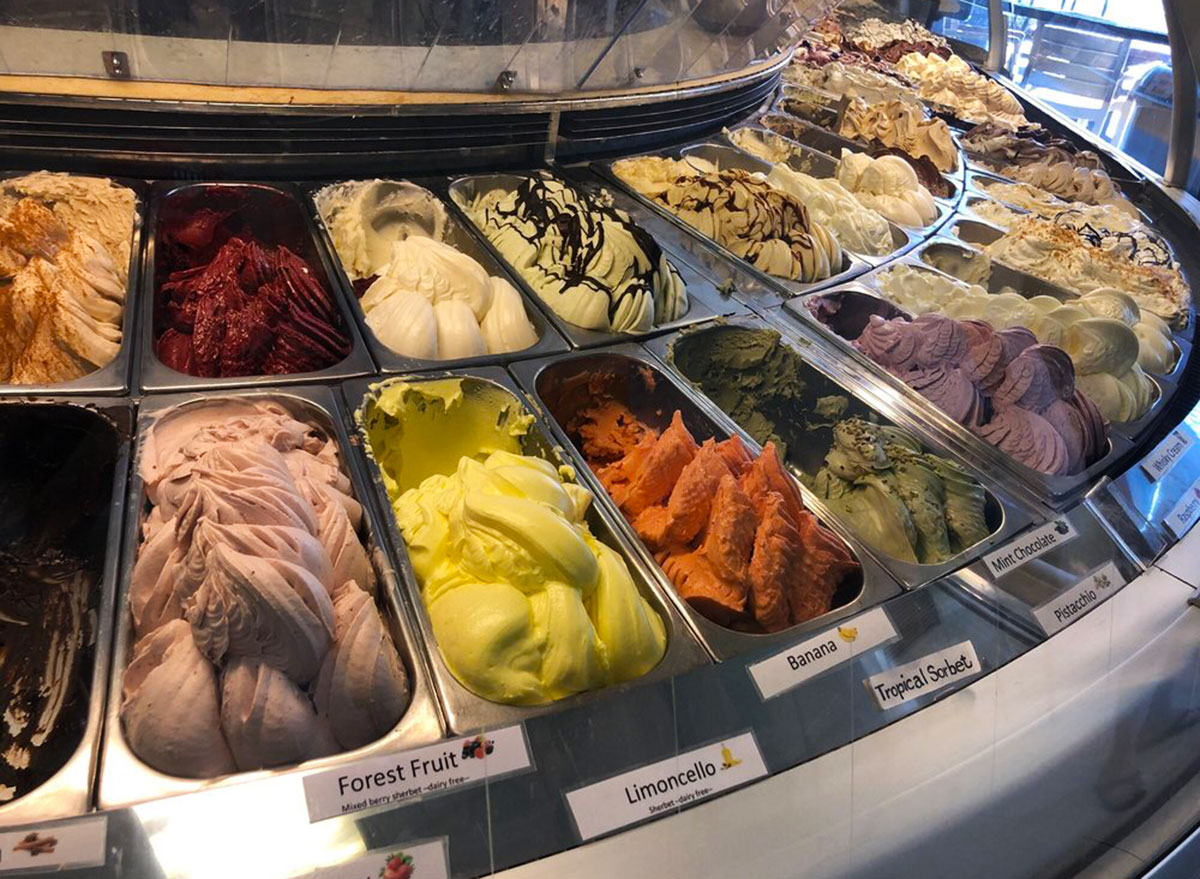 With scorching Arizona summers, it's no wonder that a cup of frozen joy from this gelateria creates the hottest buzz of any Italian restaurant in the state. This fantastic dessert hotspot floors the competition with their Italian pastries and artisan-crafted gelato made in small batches. If you need to take that special someone on a date or just crave the perfect after-dinner treat, this gelato shop won't let you down.
ARKANSAS: Café Amoré in Eureka Springs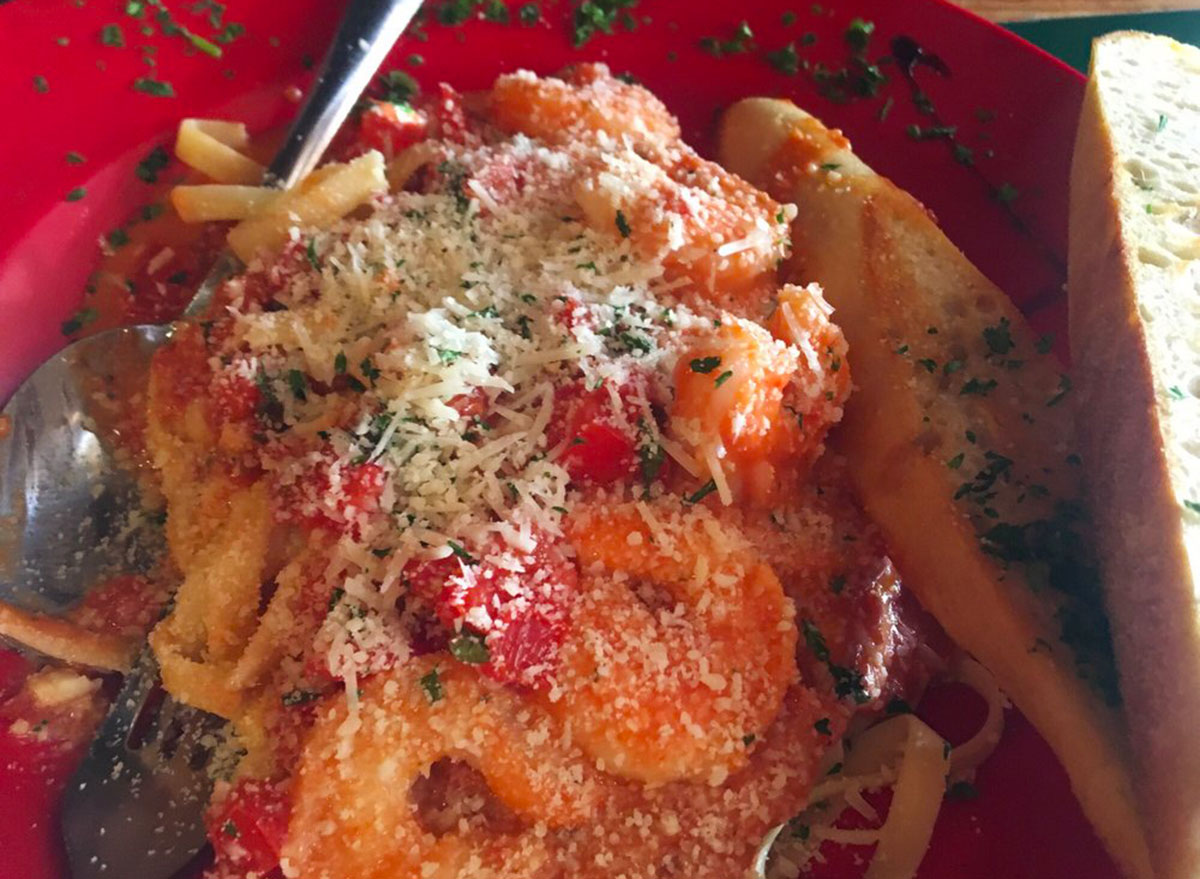 Arkansas probably doesn't immediately conjure up images of the Colosseum or the leaning tower of Pisa, but Café Amoré makes sure to change your mind. Offering up a classic white lasagna and pistachio cheesecake that could make anyone nostalgic for the old country, tasting anything off their menu guarantees a second trip back. Make sure to plan ahead with a reservation, as a restaurant of this caliber fills up in no time.
CALIFORNIA: Sicilia Bella in San Diego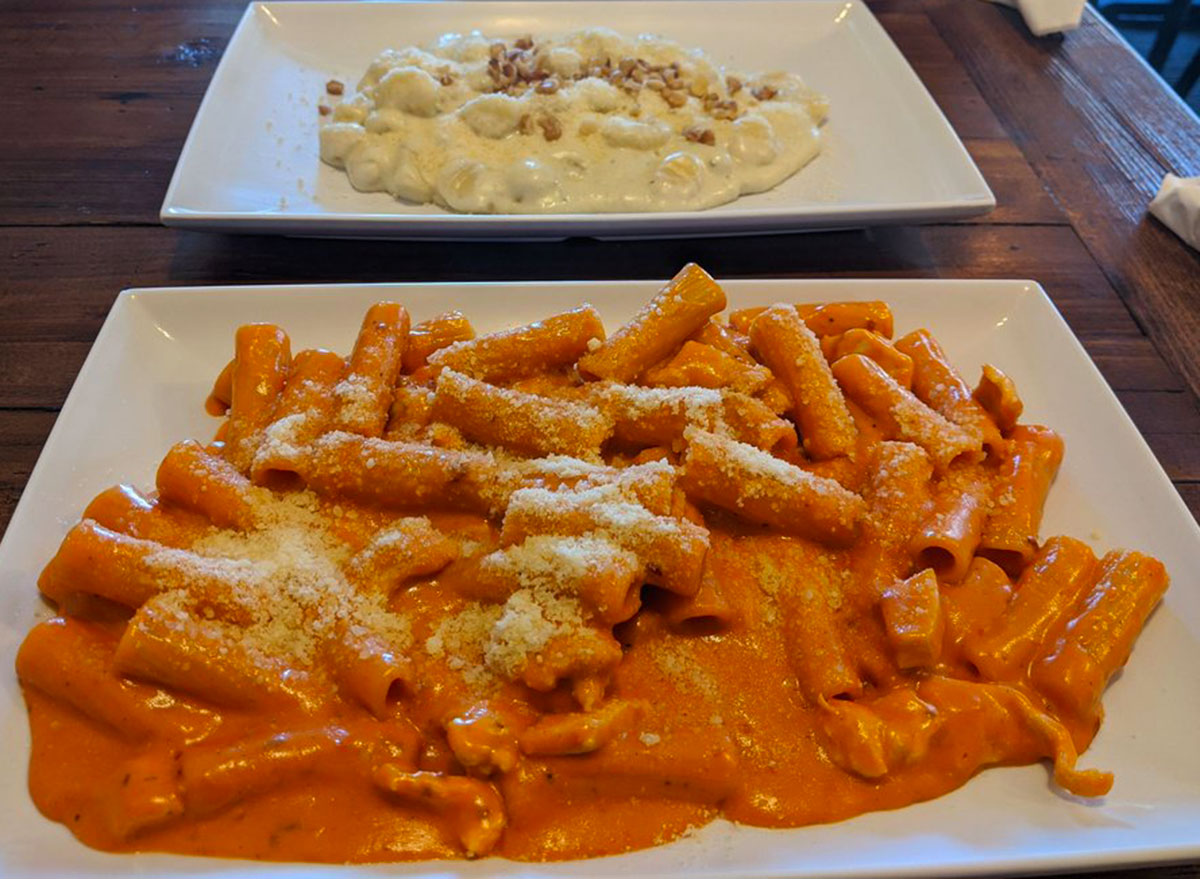 In a city populated packed with an overwhelming amount of Italian options, Sicilia Bella rises above with feast-sized proportions like no other. Every classic Italian dish makes an appearance on the menu, ranging from chicken parmesans to delicate Mediterranean shrimp. Make sure to bring your appetite, as you won't leave hungry when you visit.
NOTE: Sicilia Bella is closed until September 1, 2021, according to Yelp.
COLORADO: Grammy's Italian Goodies in Wheat Ridge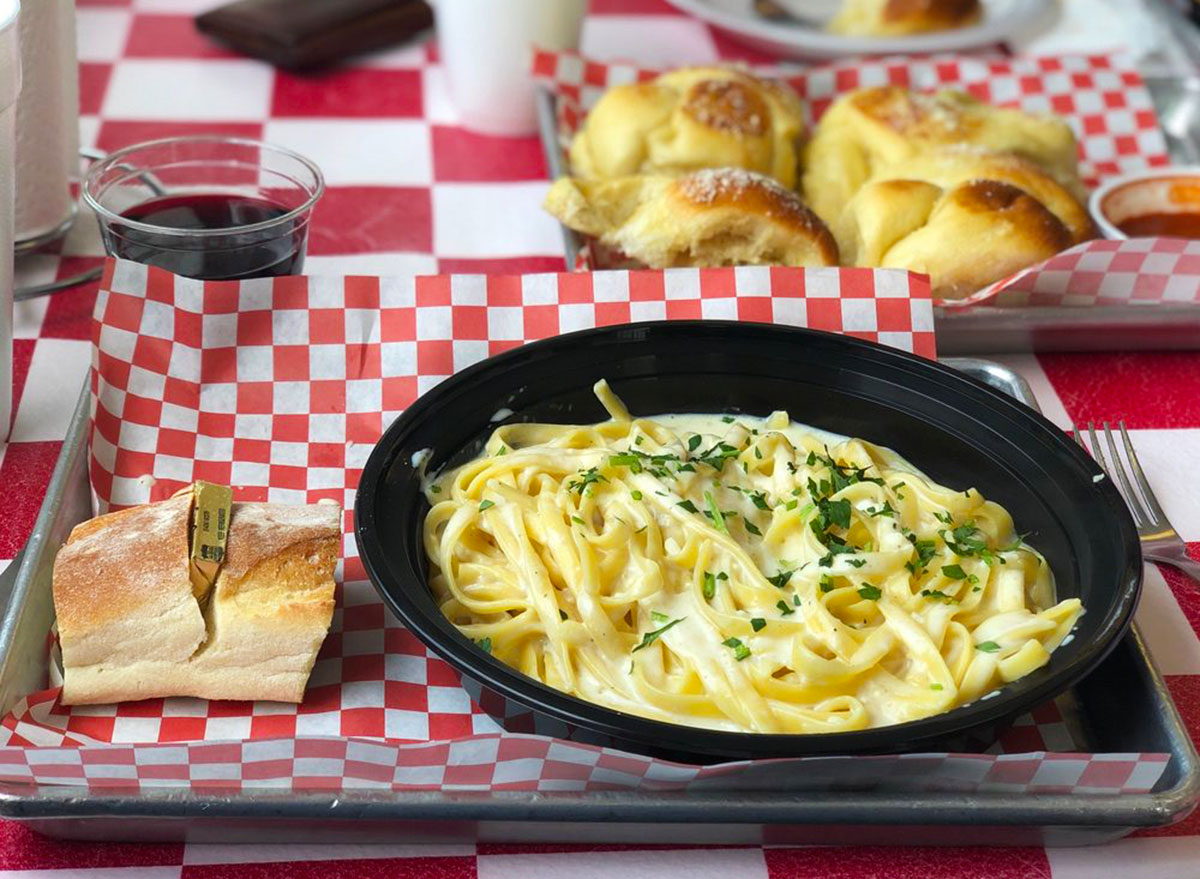 If you live in Colorado and haven't visited Grammy's Italian Goodies, you don't know what you're missing out on. Featuring some of the best garlic knots you could try, homemade baked goods, and everything in between, no other Italian restaurant can compete. Treat yourself and try their stuffed rigatoni with a pink sauce that won't disappoint.
CONNECTICUT: Zeneli Pizzeria & Cucina Napoletana in New Haven
For some true Italian-style pizza, New Haven's Zeneli Pizzeria ranks second to none. After spending decades crafting up the perfect thin crust and blends of subtle toppings, Zeneli's has carved a name for itself that garners the drive from anywhere in Connecticut. Add some added spaghetti into your order for a full Italian experience.
DELAWARE: Frank & Louie's Italian Specialties in Rehoboth Beach
Whether you want to gather up some sandwiches for a day at the beach or just sit back and enjoy a relaxing meal, Frank and Louie's Italian Specialties serve up just what you have been craving. Make sure to try their specialty sandwiches, but don't lose track of their incredibly diverse menu that can please any kid or adult looking for a hearty meal. Next time you find yourself in Delaware, you'll feel glad knowing you stopped in.
FLORIDA: Fratellino in Coral Gables
If you want an upscale Italian dining experience, Fratellino will raise the bar for all future Italian culinary excursions. Their extensive menu ranges anywhere between Pollo Francese and Penne Alla Pippo, and each individual item gets plated to perfection. For a night on the town, this restaurant should be your new starting point.6254a4d1642c605c54bf1cab17d50f1e
GEORGIA: Hoboken Cafe on Whitlock in Marietta
At first glance, this quaint cafe may not look the part. But look no further if you want the best Italian in the state of Georgia. This eatery not only serves up homemade mozzarella but specializes in every kind of Italian sandwich that you can imagine. With a variety of homemade Italian cookies, this cafe can scratch any craving for marinara and oregano.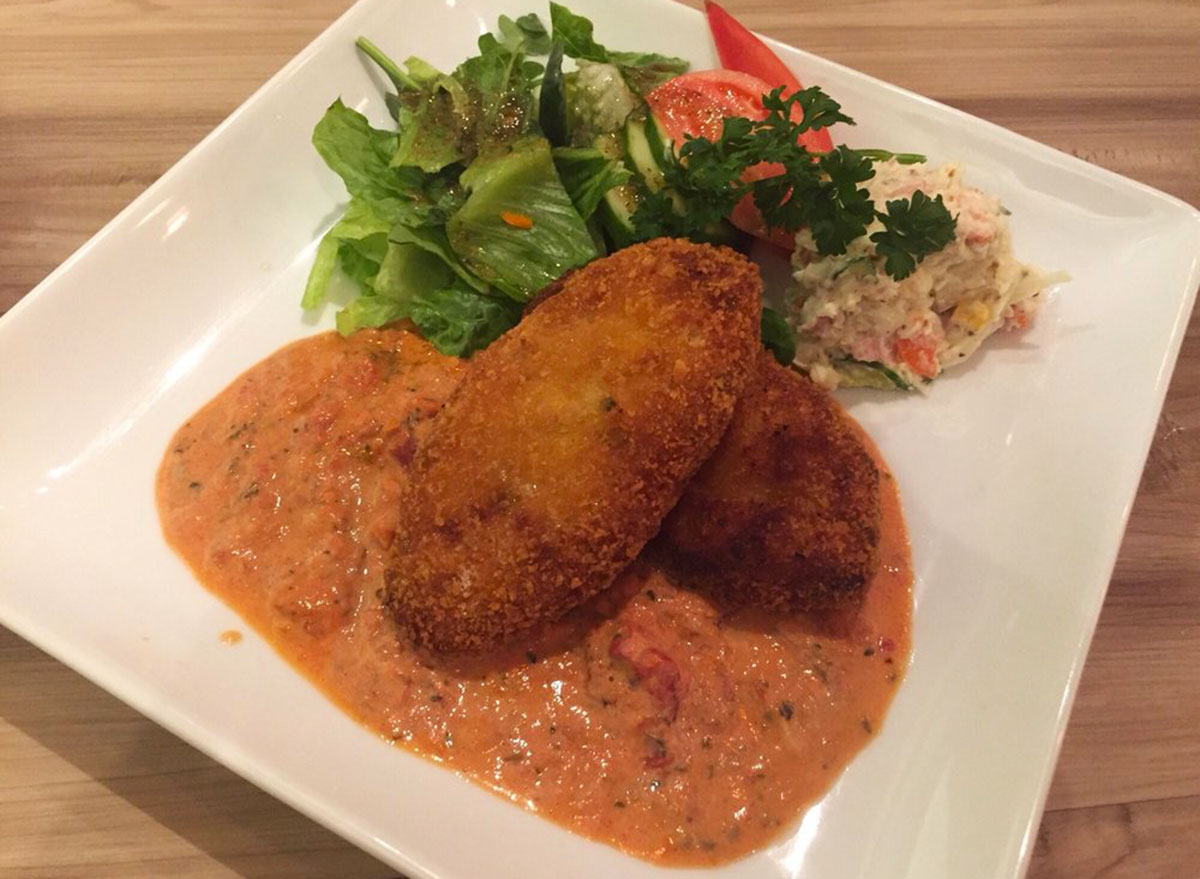 If your island paradise needs more tastes from Italy, Tanpopo has you covered. The Japanese-Italian fusion fare guarantees to leave you intrigued and ready for more. Their fettucini alfredo is some of the best and their fusion spaghetti squash offers a combination of eastern and western flavors that makes you excited for your next visit!
IDAHO: Cucina di Paolo in Boise
Whether you stumble into this restaurant while on vacation or have been scouting out new Italian restaurants to try, Cucina di Paolo makes for a memorable Italian experience. They offer up hearty pieces of Italian sausage lasagna and excellent sandwiches coupled with a mom-and-pop atmosphere that makes you feel right at home. For an extra treat, add in some anchovies to your meal for an umami blast.
ILLINOIS: La Nonna in Chicago
In a state defined by great Italian restaurants, picking only one eatery can be challenging. La Nonna finds the perfect balance between refined food and a casual atmosphere, offering up your favorite pizza and pasta options while throwing in Milanese a la Napolitana and Grilled Chicken Vesuvio. For an all-around favorite you need to visit, make sure to add La Nonna to your Chicago bucket list.
INDIANA: Catello's Mozzarella Bar in Pendleton
For a taste of the old country, the menu at Pendleton's Catello's Mozzarella Bar won't disappoint. Homemade pastas intermingle with burrata and Frutti di Mare, making sure you won't go home hungry. For an authentic take on classic Italian cuisine, it is no surprise that this restaurant rose to the top of the ranks in Indiana.
IOWA: Maggie's Farm Wood-Fired Pizza in Iowa City
For a casual sit-down pizza place that features all of your favorite Italian staples, look no further than Maggie's. Choose to indulge in their extensive pizza menu, or venture out to try their phenomenal shrimp scampi and an imported burrata that has arrived all the way from Italy. For the best Italian in Iowa, make this pizzeria your new go-to.
KANSAS: Pizza West in Shawnee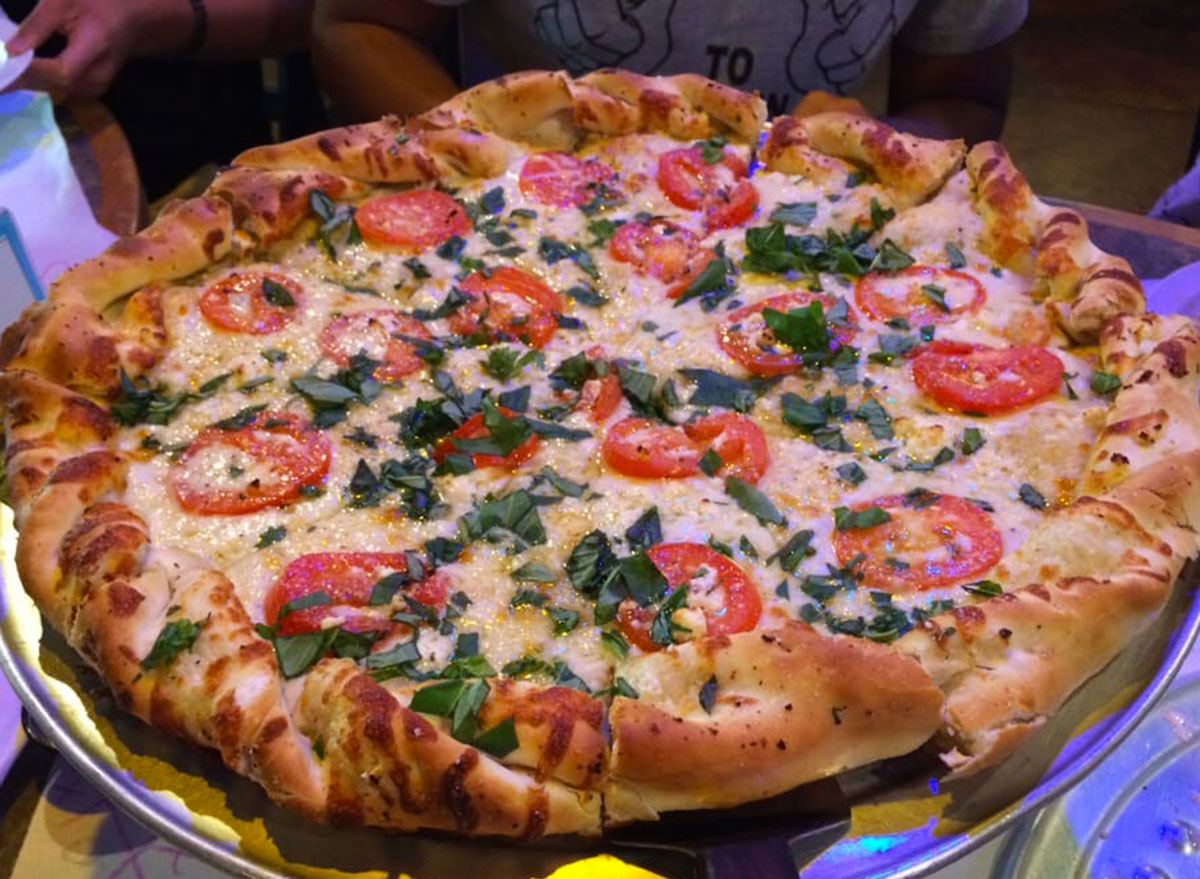 When you want some made-from-scratch Italian food with very few frills, Pizza West won't disappoint. Take note of their pizza specialties, as they have even managed to perfect the controversial Hawaiian pizza. Between a menu of build-your-own pizza creations, an appetizer menu chock full of garlic bread, and a full calzone menu, this might be your new locale for your next pizza party.
KENTUCKY: Old School NY Pizza in Louisville
If you crave that dream slice of New York-style pizza but don't live anywhere near the city, never fear—Old School NY Pizza has you covered. Serving up hand-tossed pies just like you would hope to get in the Big Apple, Old School NY Pizza lets you choose from a full selection of toppings and specialty pizzas that makes sure to win you over.
LOUISIANA: CIBO in New Orleans
When you find yourself in the deep south, you might imagine very few true Italian options exist. But don't worry, as CIBO provides the best Caprese sandwich and chicken parmesan in all of Louisiana. This deli gets everything right, providing a comfy level of service and the perfect culinary alternative if you start to feel bogged down in Cajun spice.
MAINE: Piccolo in Portland
When you need to take your date out on the town, the velvety ambiance and stellar Italian cuisine of Piccolo should be a no-brainer next time you find yourself in Portland. For a refined meal of dreamy seafood appetizer pairings, an extensive wine list, and the perfect price to boot, Piccolo gets everything right. Just make sure to get a reservation, as the restaurant can fill up fast!
NOTE: Piccolo is temporarily closed.
MARYLAND: Joe Benny's in Baltimore
Whether you need to pass through the state or want to hunt down your next favorite Italian eatery, Joe Benny's deserves a try. This foccaceria not only provides an excellent selection of everything from pizza to meatballs but also offers up a trendy bar perfect for drinks after work or the perfect date night. No matter what, make sure to try their signature Foccacia and expect to come back for seconds.
MASSACHUSETTS: Ciao! Pizza & Pasta in Chelsea
Looking to try one of the best pizzas you could possibly imagine? You have found the right place! Ciao! gets it right and serves up a winning formula of pizzas and pastas that make everyone take notice. It's best to come in instead of ordering takeout to try out their food in their intimate eating environment. And don't forget to give their Nutella pizza a try for dessert!
MICHIGAN: Eataliana in Shelby Charter Township
For some of the best Italian food in the midwest, Eatliana not only dishes out homemade Italian favorites in a homey atmosphere but also gives you an incredible variety to choose from. Whether you go with a dish from their extensive pasta menu or one of their chicken cutlet dishes, you can't go wrong. With so many great options to choose from, finding the right entree will be the only problem you have to face when you visit!
MINNESOTA: Mama's Pizza in Saint Paul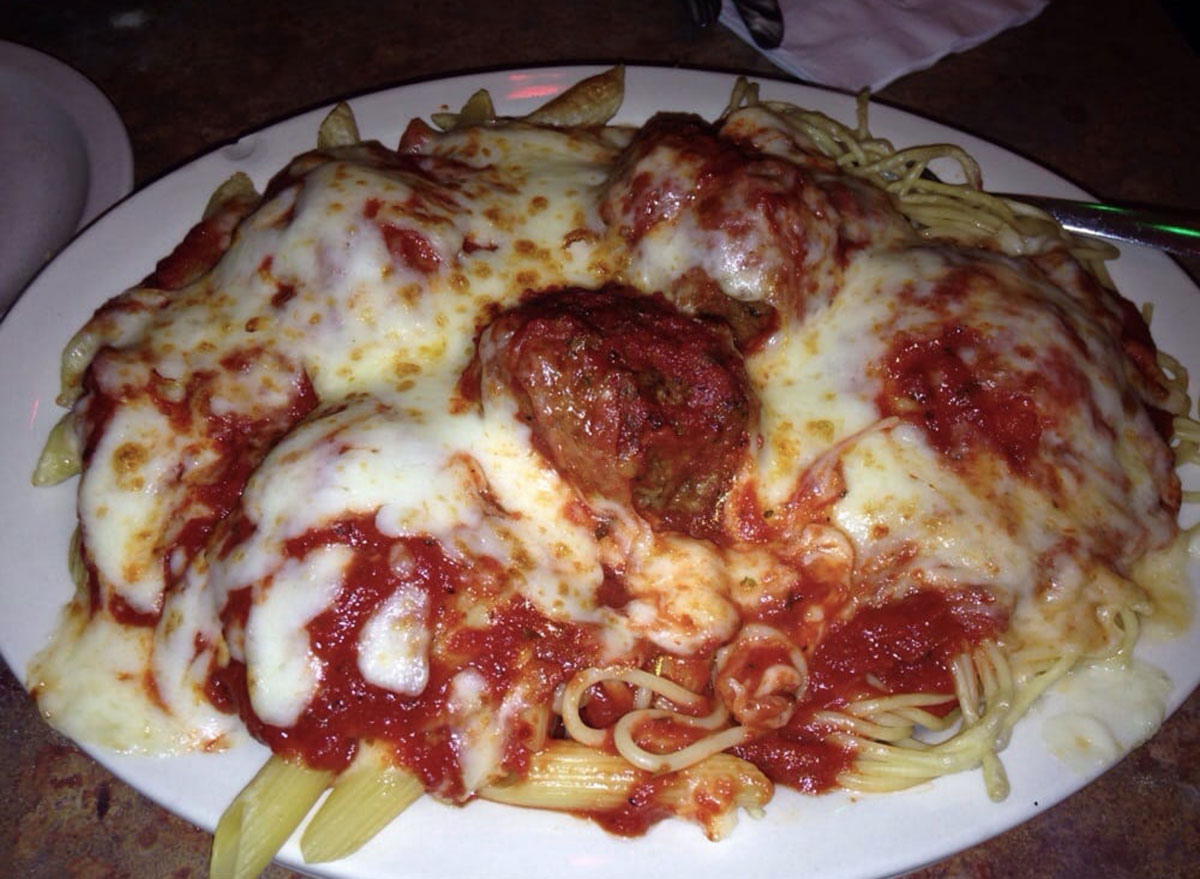 When you want to beat the cold and load up on some pizza, Mama's Pizza will leave you stuffed. Whether you crave some extra gooey and cheesy pizza or want some of the heartiest pasta you can eat in the twin cities, Mama's won't let you down. Just make sure to bring your appetite, as these massive portions guarantee you get your money's worth out of each plate.
MISSISSIPPI: Your Pie in Canton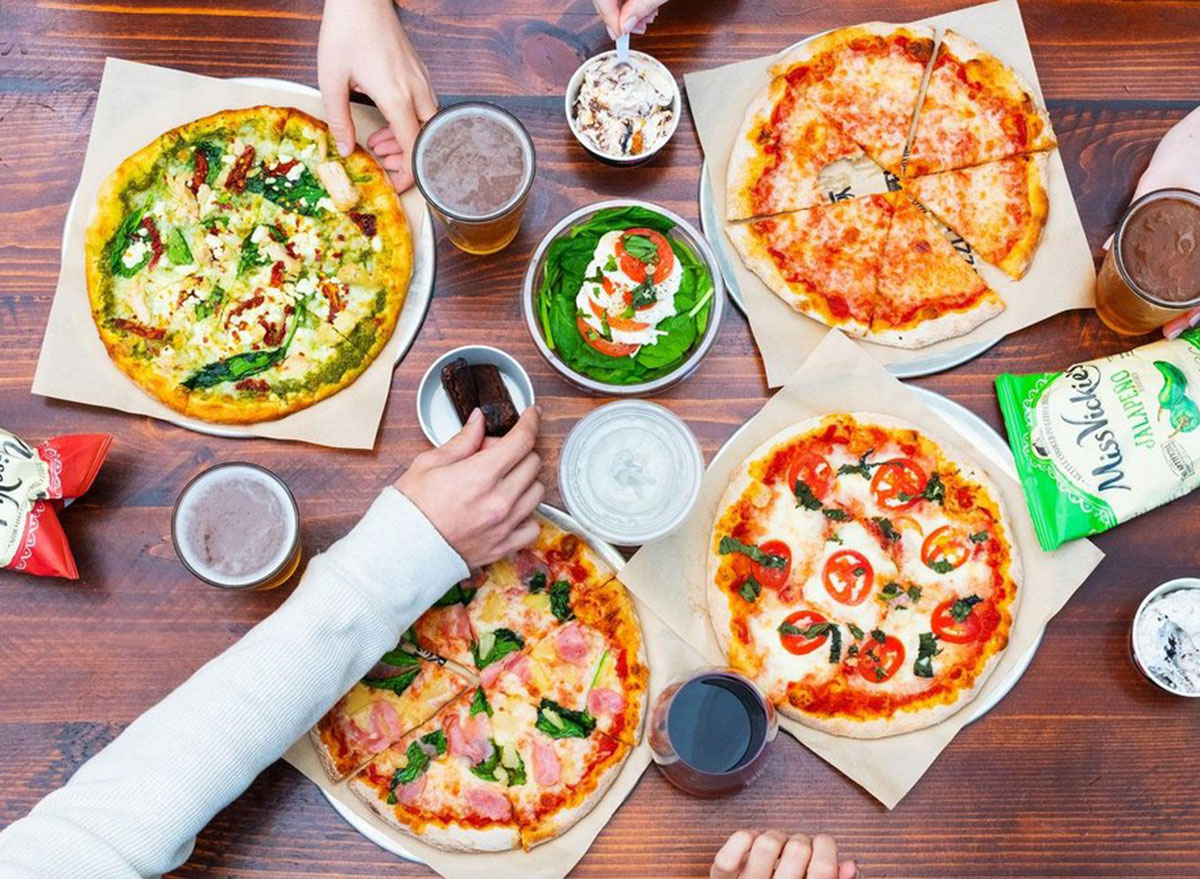 If you love to craft your own pizza, Your Pie knows just how to please. Each pizza gets constructed to your exact specifications and bakes in their wood oven for the perfect crust. Just don't expect to share—each pizza is perfectly individualized and the right size for one. With flavor so good, you won't even want to share anyway.
MISSOURI: Adriana's On The Hill in Saint Louis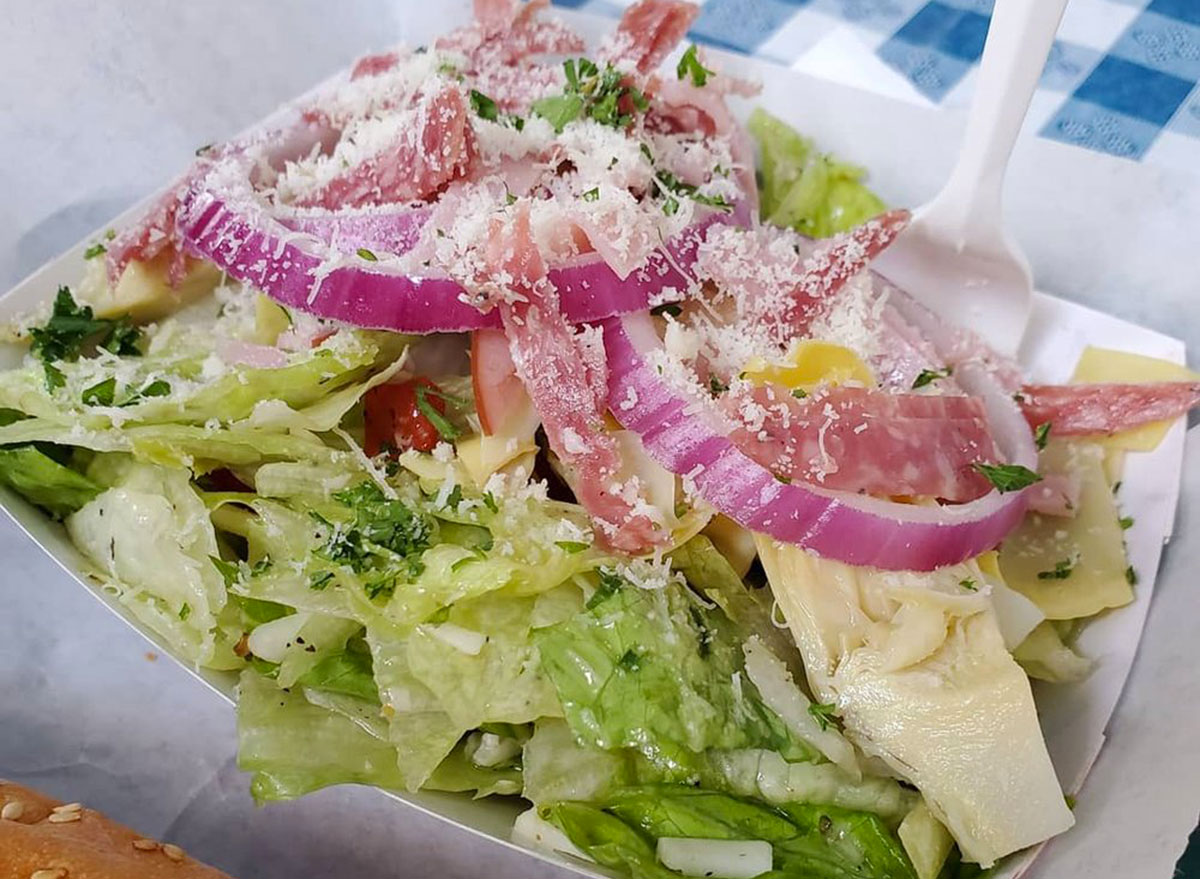 Adriana's On The Hill has become a treasured Saint Louis landmark thanks to its hearty and delicious Italian specialty sandwiches that have been known to gather a crowd right when they open. Whether you are a born-and-bred Missourian or an out-of-towner looking for the perfect sandwich, this one-stop-shop for the best Italian restaurant in the state can't let you down.
MONTANA: Ox Pasture in Red Lodge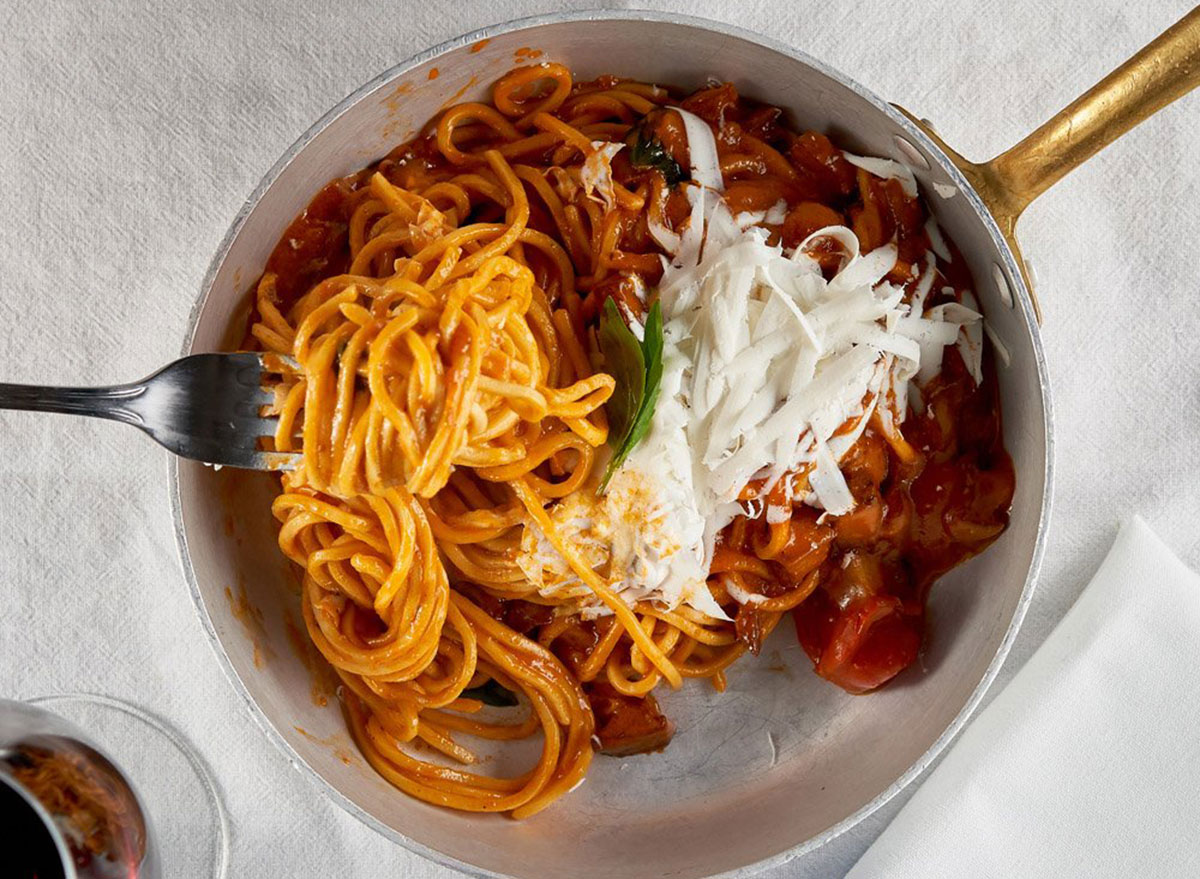 Whether you are in the mood for grilled octopus or a classic caesar salad, Ox Pasture serves up any Italian specialties you crave. The eatery features locally raised beef is alongside farm-raised produce and herbs, making for a very sustainable eating experience. With ingredients as fresh as these, you will feel like you are sitting down to a meal in Sicily.
NOTE: Ox Pasture at Piccola Cucina is closed until summer 2021.
NEBRASKA: Mangia Italiana in Omaha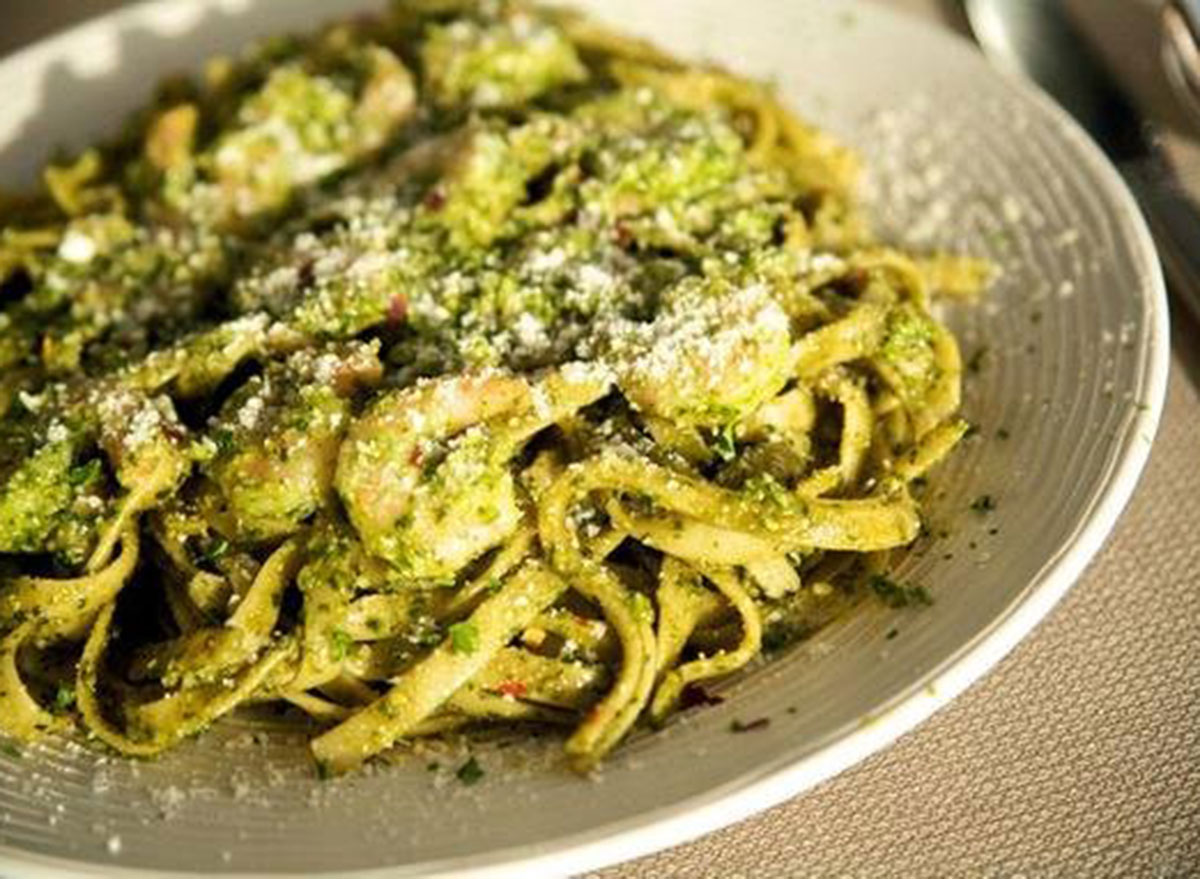 When you find yourself in Omaha and crave the best Italian you can get, look no further than local favorite Mangia Italiana. This fine establishment offers up all of the classics, ranging from anywhere between the likes of the chicken alfredo pizza or massive portions of lasagna. Either way, you won't leave hungry when you come in to scarf down the fare at this restaurant.
NEVADA: Smiling with Hope in Reno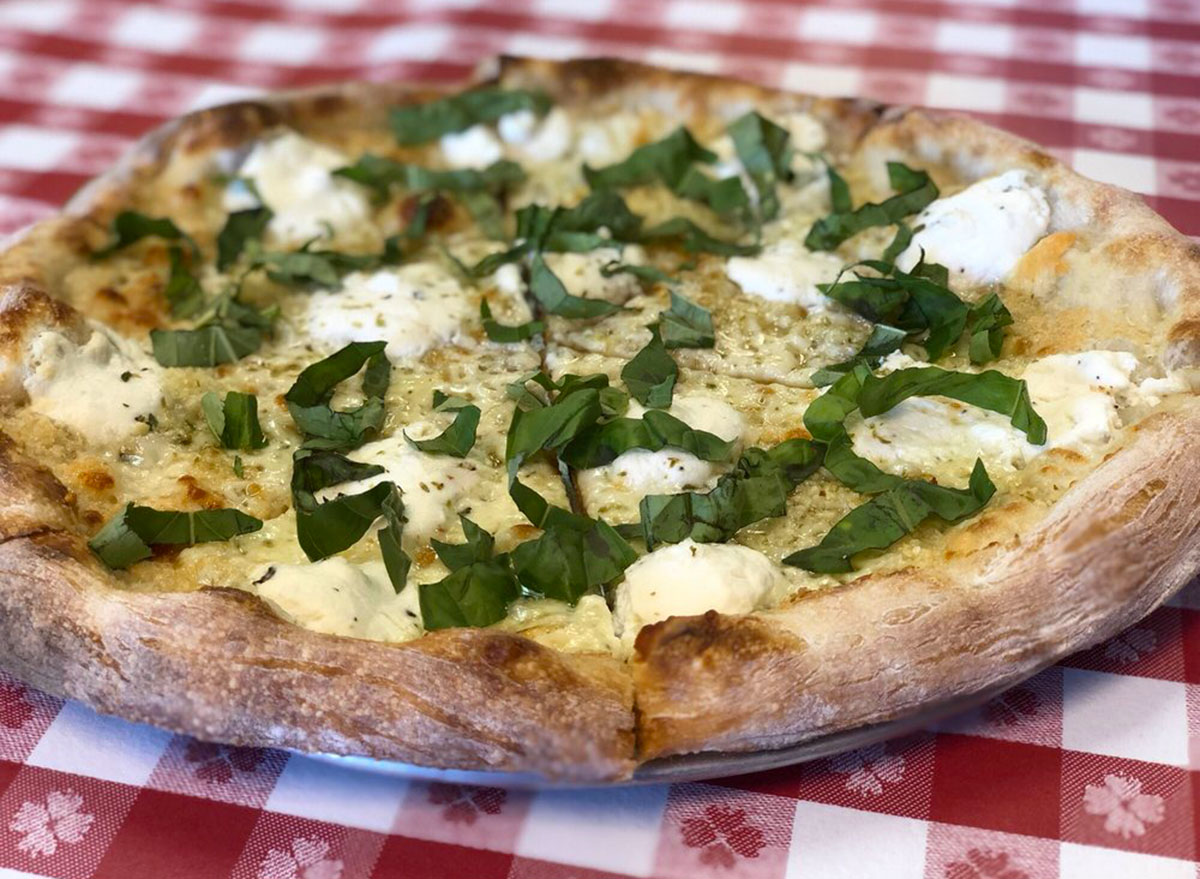 You too can leave smiling after visiting this Reno favorite and trying some of their top-rated pizza. If you crave a solid NY-style slice, you are in luck. With a massive variety of toppings and styles to choose from, this pizzeria should be on your radar for years to come. Despite the constant flow of patrons, you can usually find a place to sit when you dine-in. Always opt for table service—you definitely want to experience this pizza fresh from the oven.
NOTE: Smiling with Hope is closed until April 13, 2021, according to Yelp.
NEW HAMPSHIRE: Tilton House of Pizza in Tilton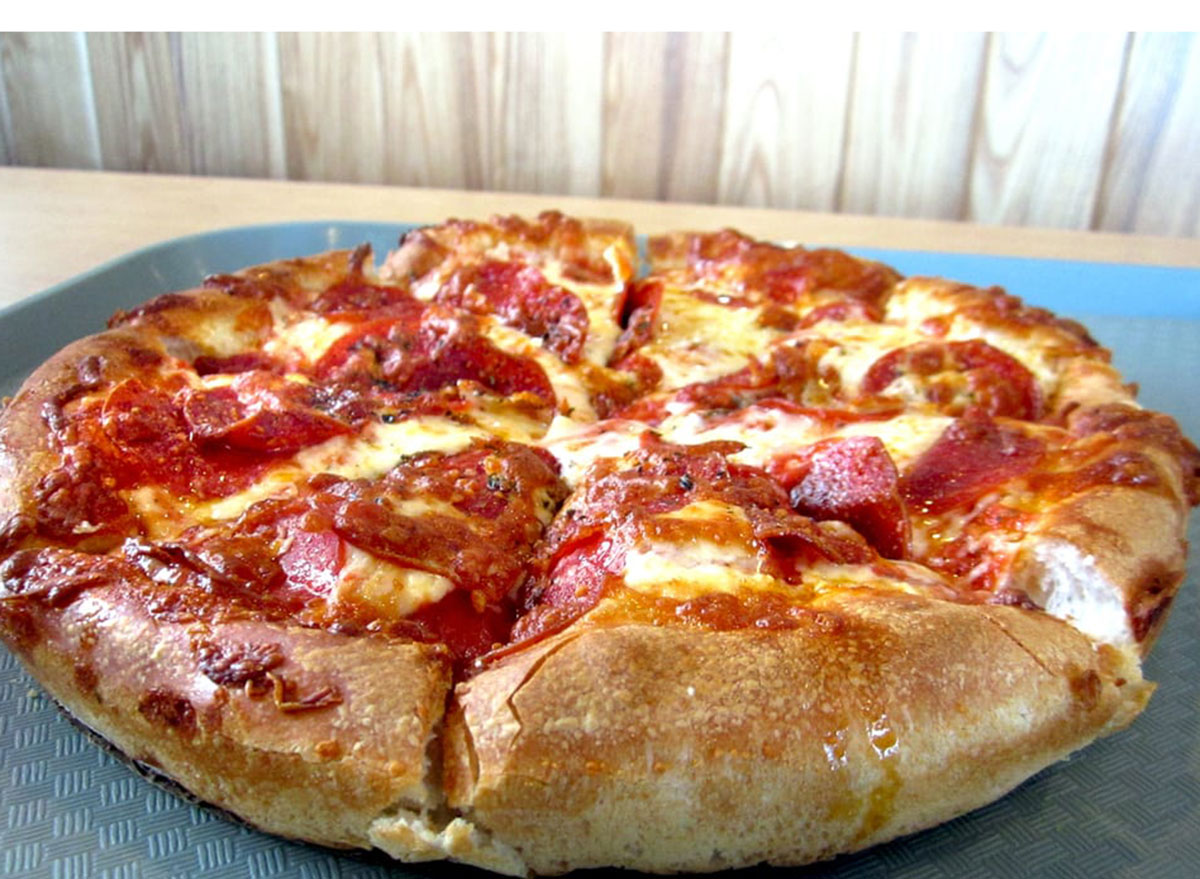 If you want to partake in some stick-to-your-ribs Italian, Tilton House of Pizza not only offers massive pies to feed you for days but also dishes out grilled subs and salad to round out any meal. With a wide variety of specialty pizzas that range from buffalo chicken-topped pies to white chicken balsamic, making an expedition out here will be worth the drive.
NEW JERSEY: Pasta Volo in Asbury Park
When you want fast quality Italian, you have your work cut out for you if you find yourself in New Jersey. With so many options, you might not know where to look, but luckily, Pasta Volo stomps the competition with fresh pasta options and a selection of any kind of sauce you could imagine. Pasta Volo is even vegan-friendly! Just make sure to opt for takeout, as they only have a small seating area.
NEW MEXICO: Joe's Pasta House in Rio Rancho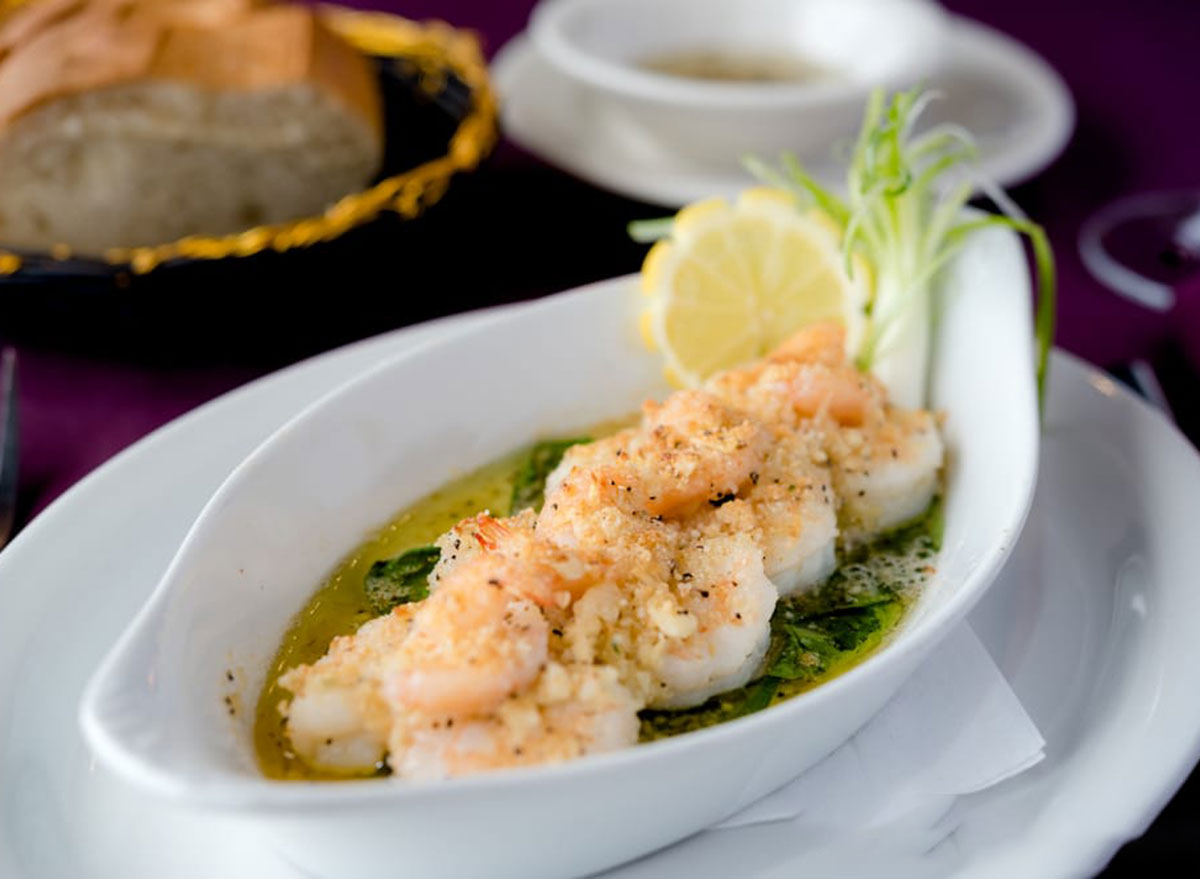 For an excellent sit-down Italian experience with a bit of added southwest flair, nothing can compare to Joe's Pasta House when you visit New Mexico. The menu boasts a classic mix of Sicilian favorites like gnocchi and veal marsala alongside New Mexican green chile ravioli, making it a great standout from the average Italian eatery. When you feel tired of the same old Italian and want an eatery with a twist, it can't get better than this.
NEW YORK: Panzerotti Bites in Brooklyn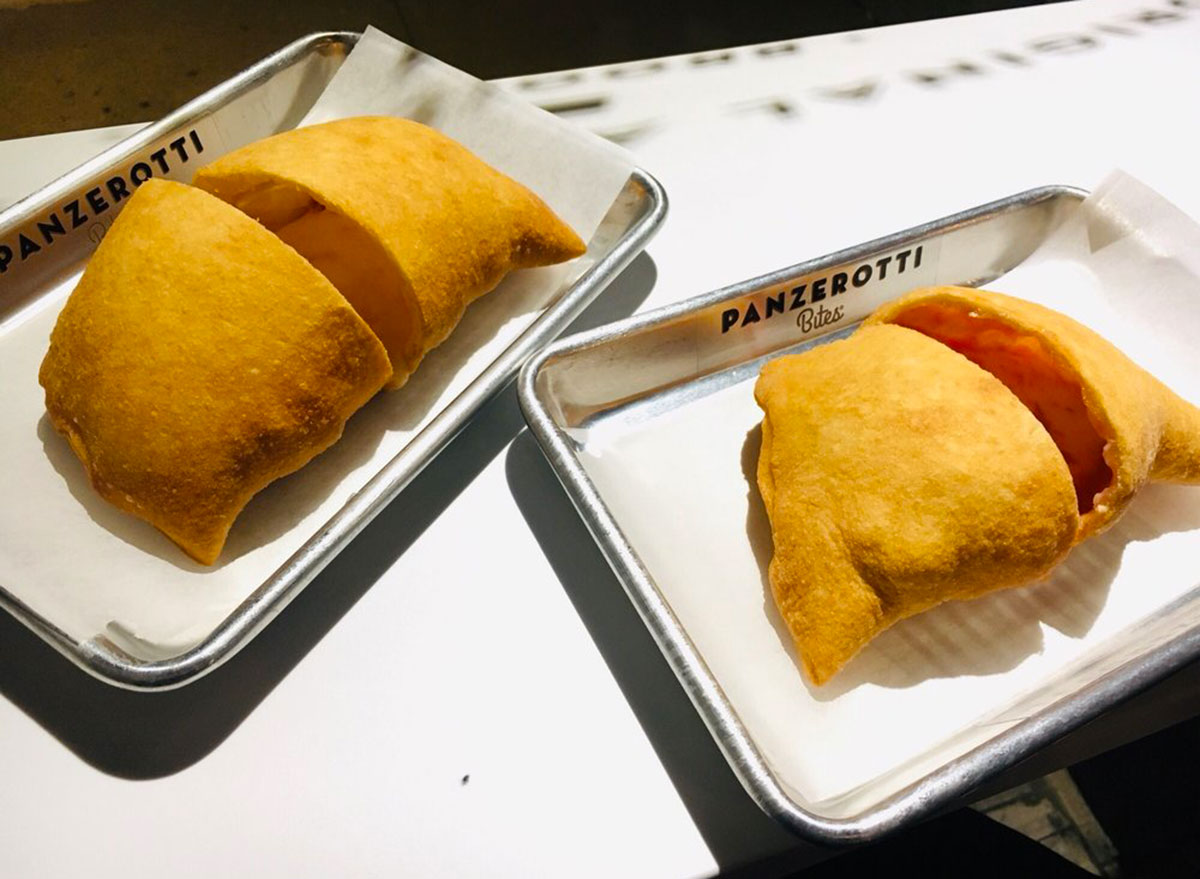 In a state full of Italian choices, Panzerotti Bites rises to the top thanks to its namesake specialty panzerotti. These bite-sized delights are like if a calzone and sub came together and had a child. They even come with every kind of filling you would like. For a great take on this specialty item that has won New Yorkers over, you can't go wrong here.
NORTH CAROLINA: Jerusalem Market in Greensboro
From the get-go, you might not expect this primarily Middle Eastern market to even offer up Italian favorites, but don't get fooled—they serve up some of the best Italian sandwiches and pastries in all of North Carolina. Take a look at their specialty food store when you visit and stock up your pantry with a selection of spices and treats you might not find anywhere else.
NORTH DAKOTA: Fireflour Pizza + Coffee Bar in Bismarck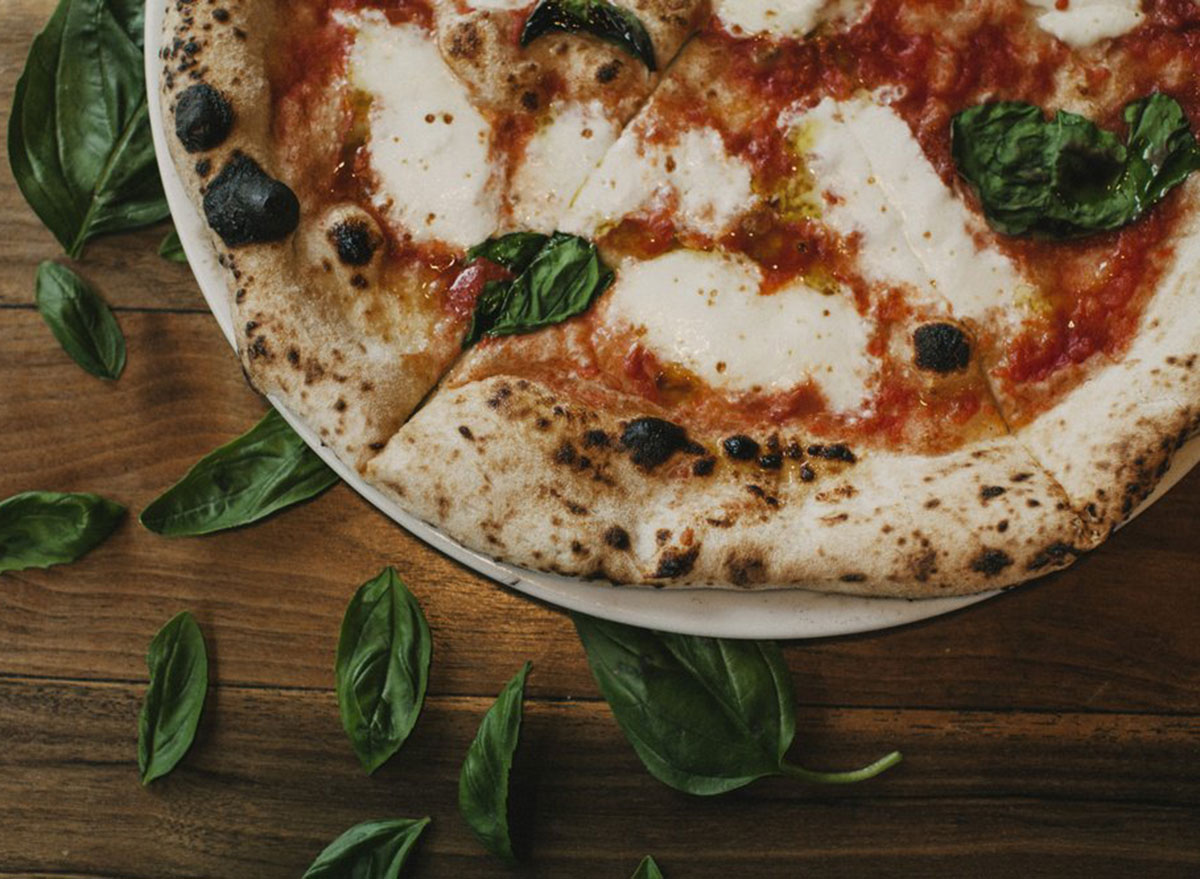 If you want to partake in the best gelato, fennel sausage pizza, and rich espresso in North Dakota, you have no choice but to stop in and enjoy the ambiance of Fireflour. This Italian eatery doesn't just beat out its competition, it has risen to the top as one of the best restaurants in Bismarck thanks to their homey atmosphere and world-class pizza options that everyone can love. Next time you pass through, make sure to take that detour and drop in.
OHIO: The Brick Oven Bistro in Sandusky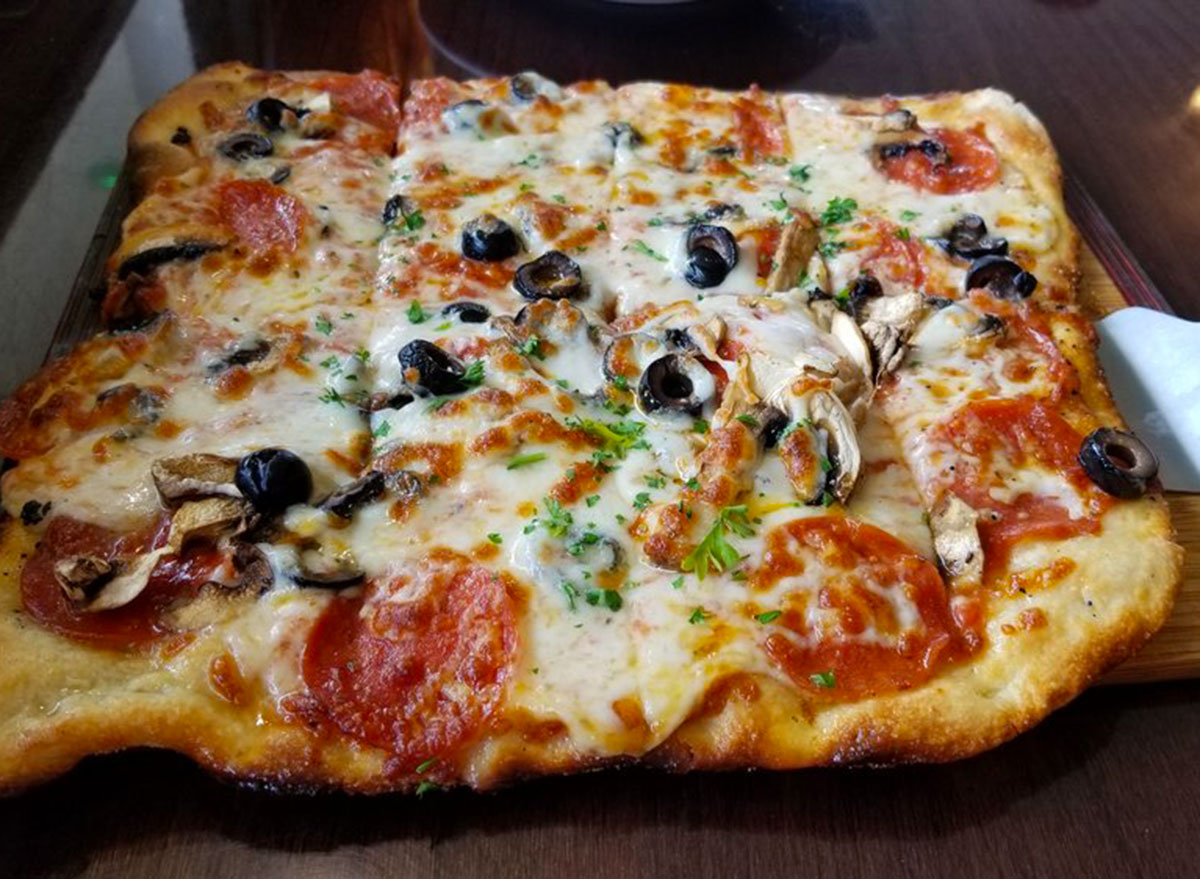 When you can choose to eat at The Brick Oven Bistro, you can enjoy their family atmosphere and their extravagant pizza options. With crowd favorites ranging anywhere from the iconic Italian Stallion pie to pear gorgonzola, this restaurant has a pizza for everyone. If you need to please a crowd, this restaurant guarantees to get the job done.
OKLAHOMA: Vito's Ristorante in Oklahoma City
If you have been craving a chicken carbonara or shrimp spiedini, look no further than Vito's Ristorante. You can indulge in their rich takes on Italian classics whose recipes have been passed down for generations while relaxing in a casual atmosphere perfect for any occasion. For a true Italian experience in Oklahoma, this location can treat you right.
OREGON: Gumba in Portland
When you want to sit down for a refined Italian experience, Gumba has your answer. This locale packs in the flavor and offers up more adventurous Italian fare, ranging from chicken liver pate to a rich olive oil cake. Their pastas are a particular local favorite and should find themselves at the top of your list next time you visit. With a constantly rotating menu, make sure to take many more trips back to see what's new.
PENNSYLVANIA: Castellino's in Philadelphia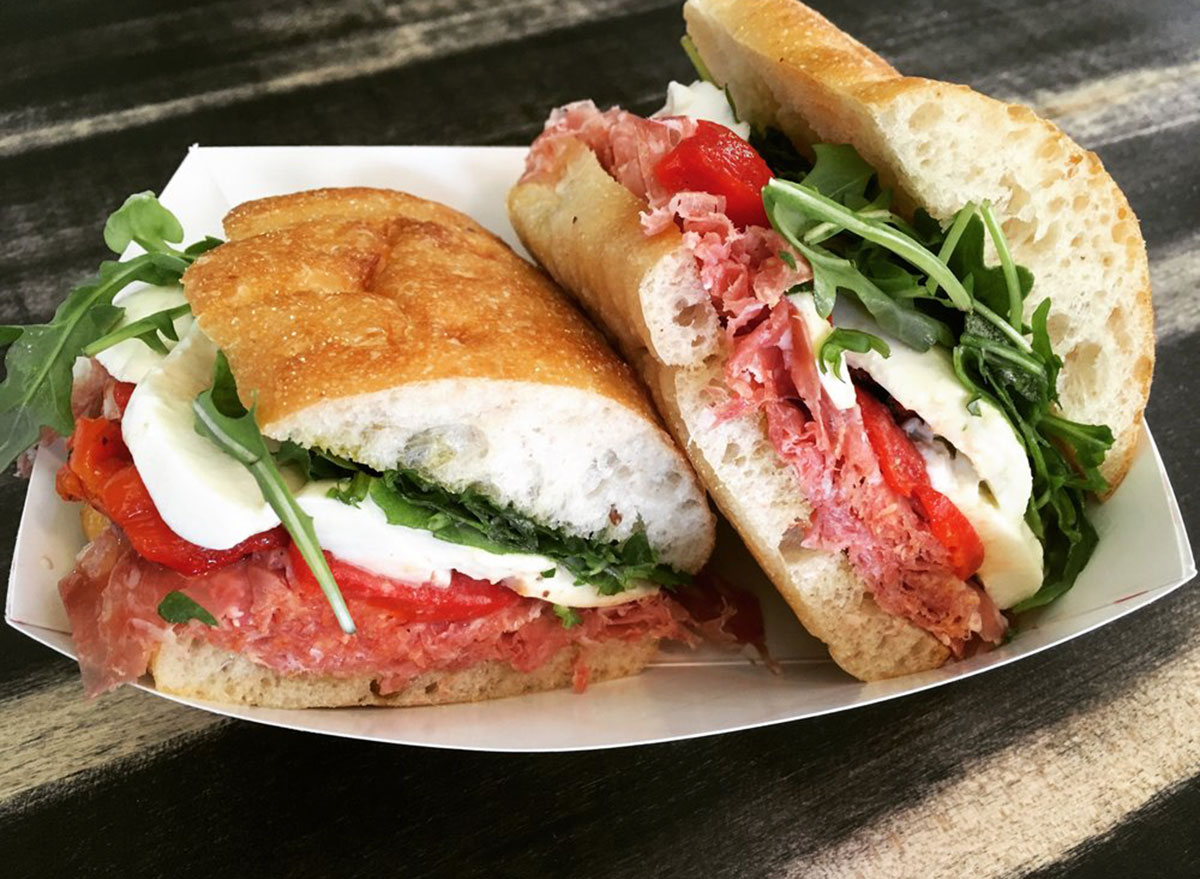 When you have to go grocery shopping, what better way to avoid buying everything you can get your hands on than by eating a meal before you start? At Castellino's, you can do just that. This grocery has an attached restaurant that offers up some of the best Italian sandwiches and baked goods in Philadelphia. When you get done eating, you can peruse the shelves and bring home some specialty items to craft the ultimate pasta dishes for your family.
RHODE ISLAND: Enoteca Umberto in Providence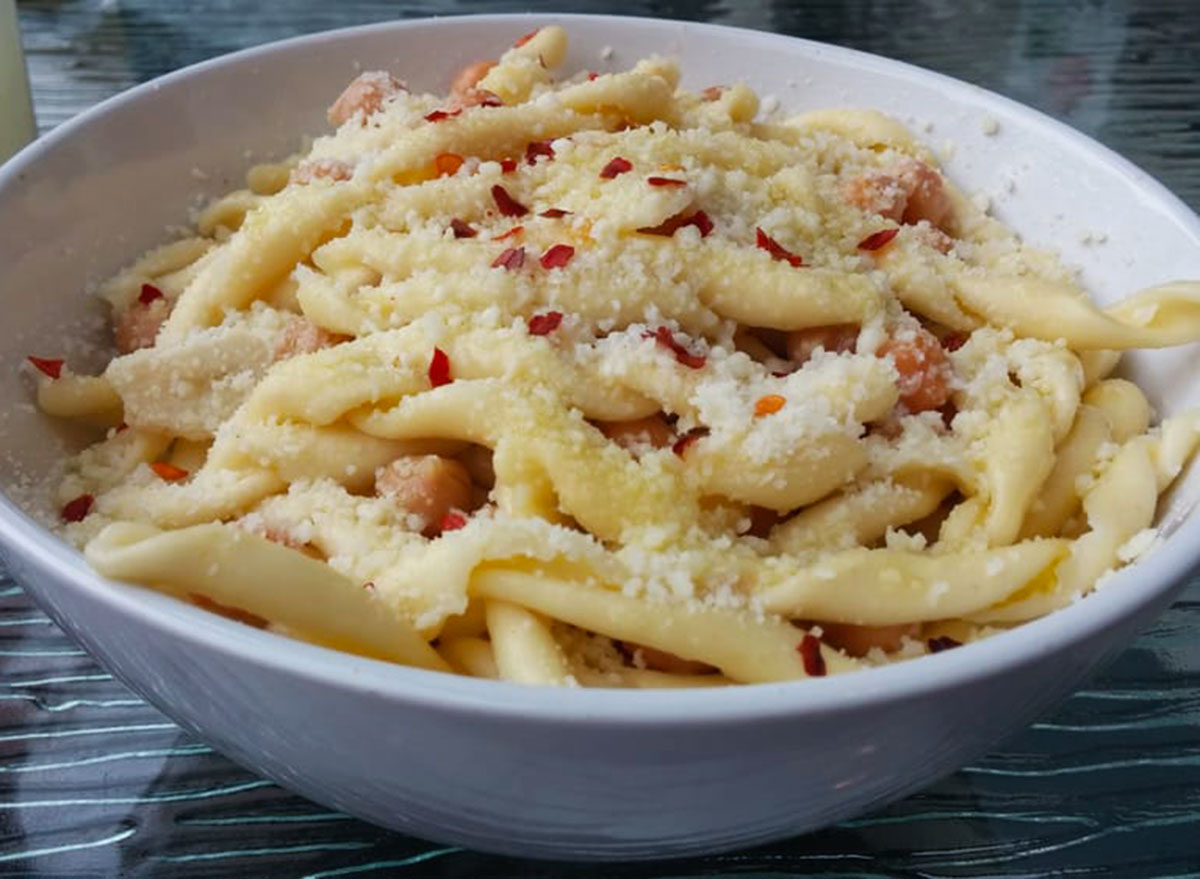 For an upscale Italian experience, it would be foolish to pass up Enoteca Umberto's refined menu and extensive wine list. When you can indulge in dishes like polenta topped with goat cheese and caramel or fresh mozzarella with beets and raisin pate, you know you can enjoy a memorable Italian experience that draws you back for years to come. Just make sure to leave room for dessert!
SOUTH CAROLINA: The Pickled Palate in Mount Pleasant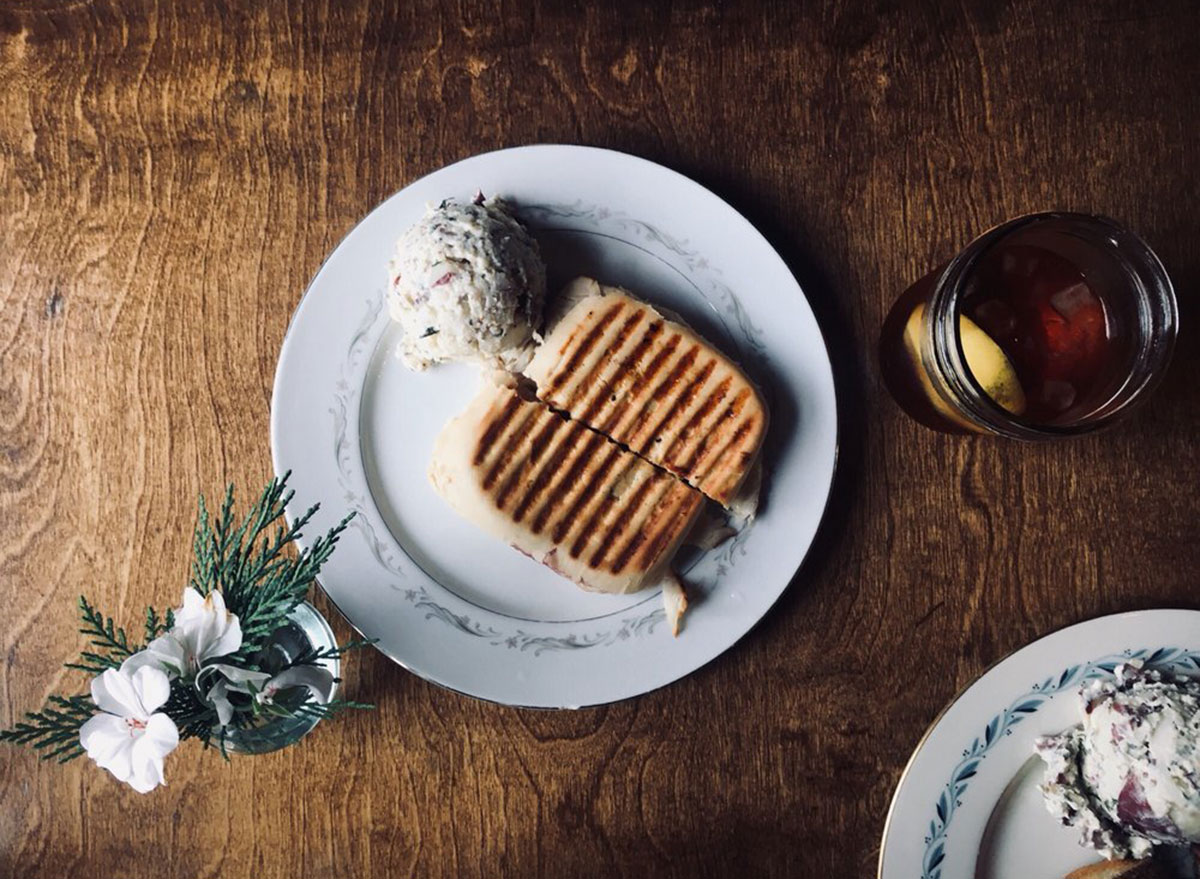 When you want to dazzle friends and family, take them to Mount Pleasant's The Pickled Palate for an unforgettable Italian meal. This eatery offers up not only classic grilled paninis but also sports some local flavor in dishes like the she-crab soup and a variety of drinks to set the mood. For ambiance, this locale should stay on your radar next time you find yourself in town.
SOUTH DAKOTA: R Wine Bar in Sioux Falls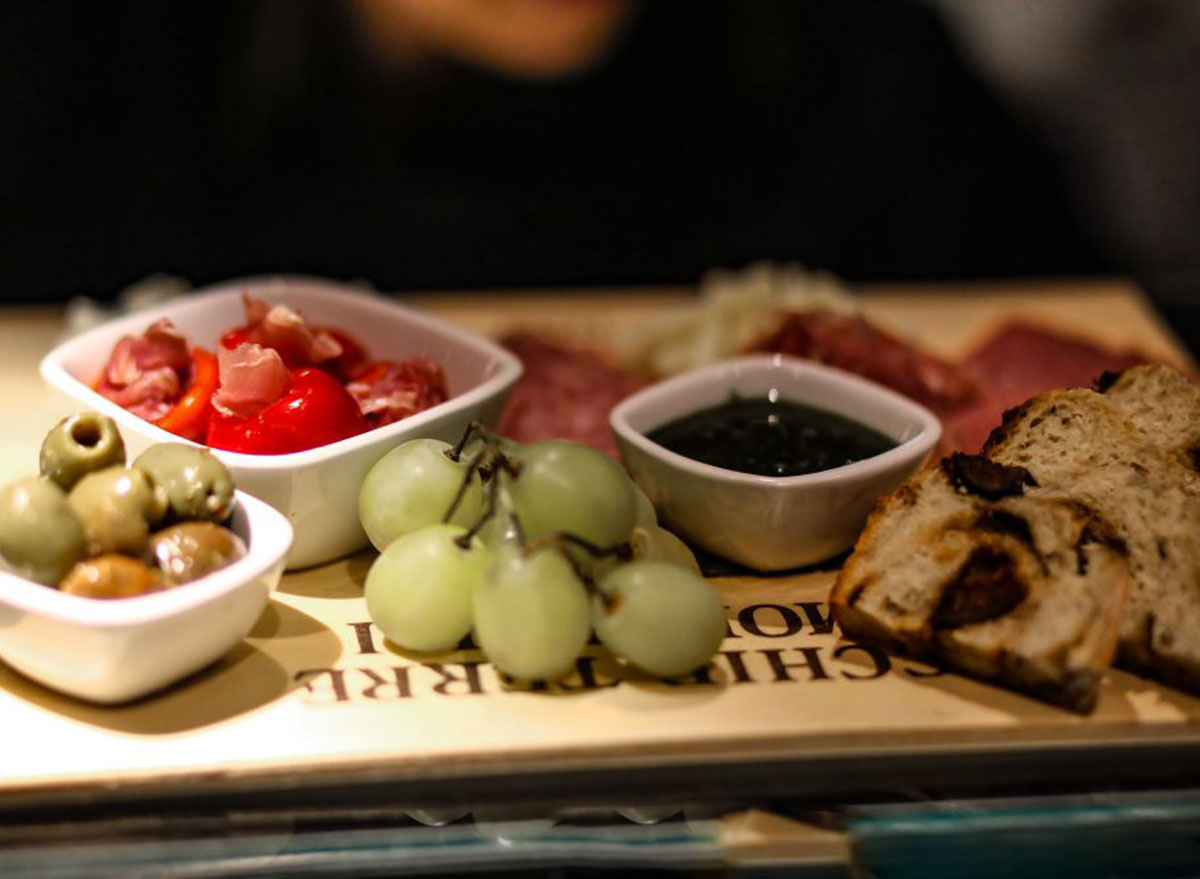 What would this list be without an Italian-inspired wine bar that serves up ambiance and aperitifs for the perfect date night? With a selection of paninis, charcuterie boards, and 50 wines to choose from, this wine bar propels any romantic evening to the next level. If you want the best Italian in South Dakota, make sure to give R Wine Bar a try.
TENNESSEE: Campione's Taste of Chicago in Gallatin
If you need some Chicago-infused Italian in your life but don't want to go on a road trip, why not try the best that Tennessee has to offer and come visit Campione's Taste of Chicago. Whether you want a deep-dish pizza or the classic wet Italian beef sandwich, no other restaurant can compare.
TEXAS: Tony's Italian Delicatessen in Montgomery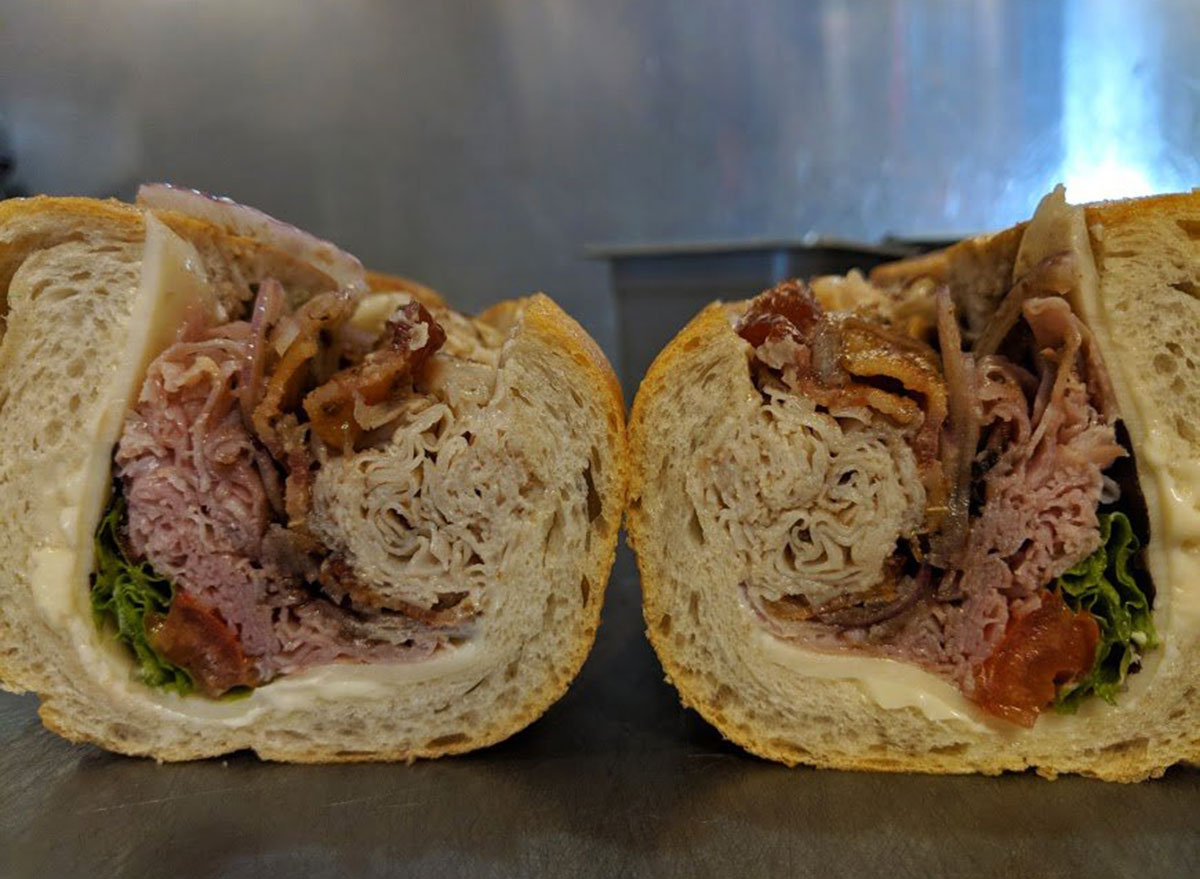 Everything is bigger in Texas, and the rule also applies to Italian food in the Lone Star state. Tony's Italian Delicatessen serves up some of the biggest, flavor-packed Italian sandwiches you could imagine. Crowd favorites like the meatball sub and chicken parm sub keep you coming back for more. If those don't, the homemade chocolate cakes definitely can tempt you back in.
UTAH: Centro Woodfired Pizzeria in Cedar City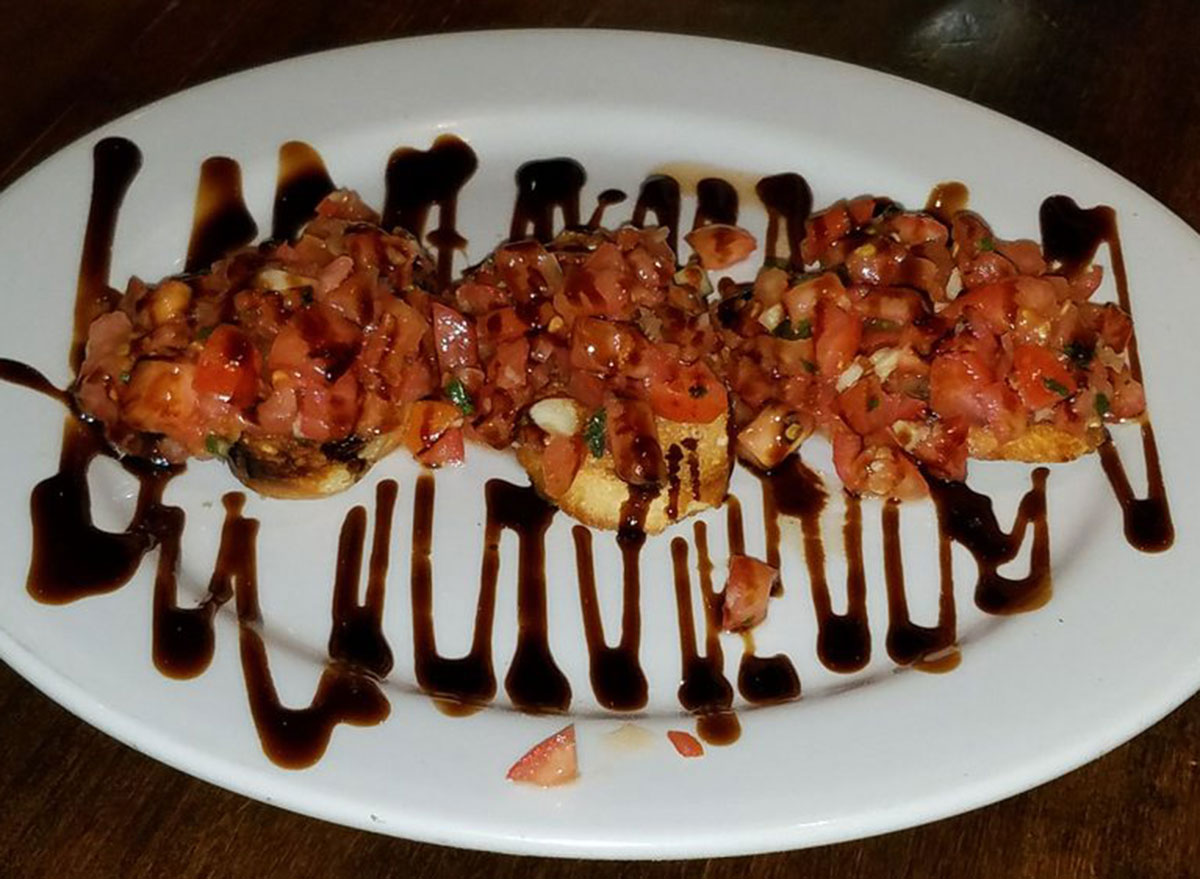 For an outstanding pizza experience, Utah's Centro Woodfired Pizzeria takes the cake when it comes to serving up the perfect slices. Standard favorites mix with specialty toppings like fennel sausage and truffles. This restaurant can please the whole family and is the perfect stop if you are on the way up to the mountains for some skiing or just passing through.
VERMONT: Pizzeria Verità in Burlington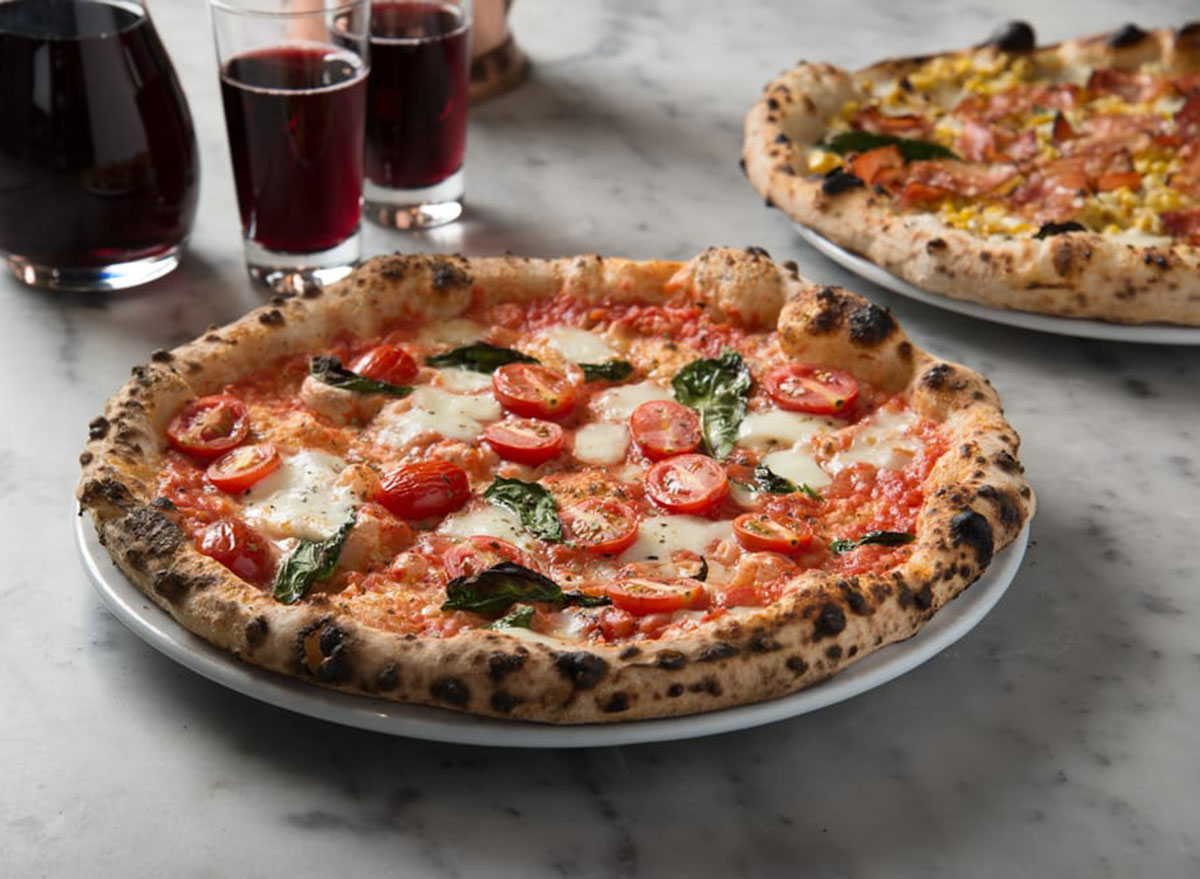 If you are out for a night on the town and want to mix cocktails and pizza together, look no further than Pizzeria Verità. Their Ring of Fire Pizza or dessert Nutella pizza perfect classic combos, and pair perfectly with selections from their in-house full liquor bar. If you want to have a fun time and fill up on pizza, this should offer up a fun time and a great place to indulge.
VIRGINIA: Carmella's in Richmond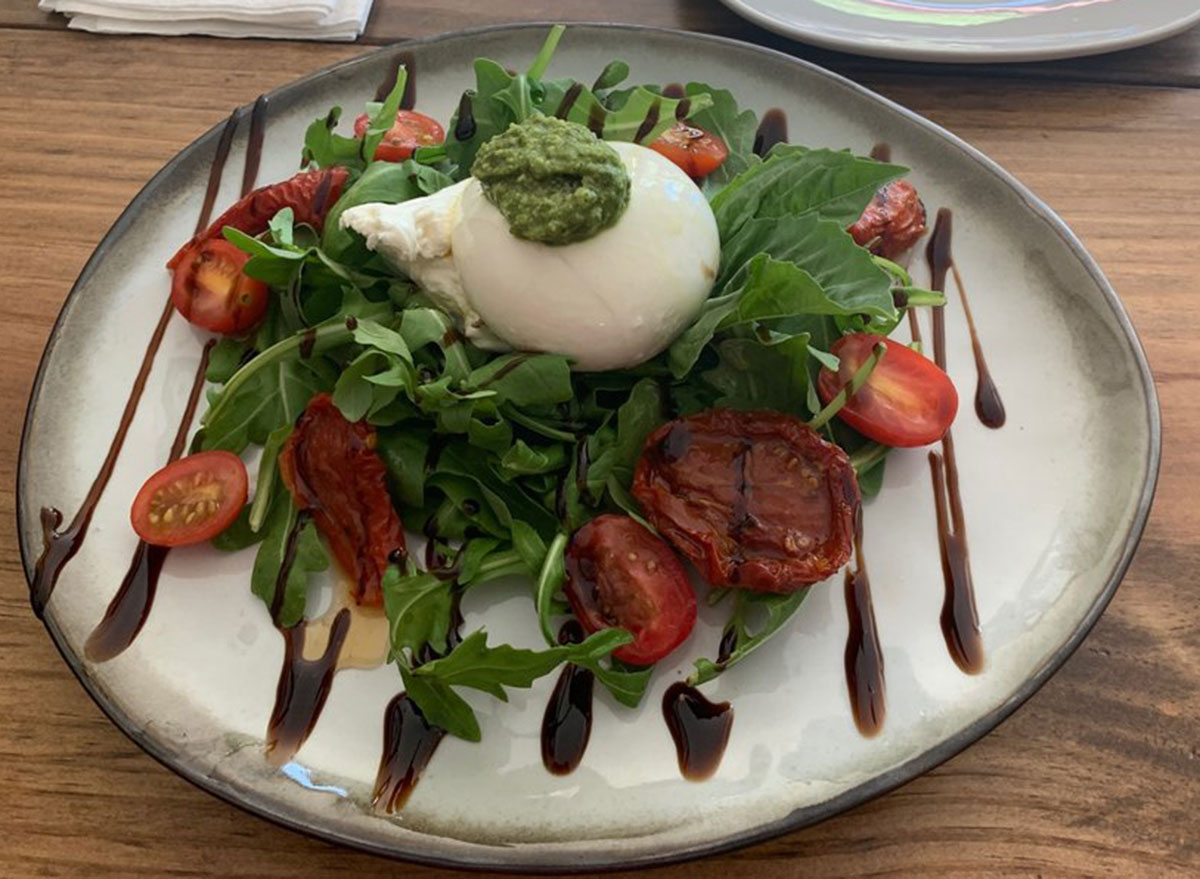 When you find yourself in Virginia craving some pizza, Carmella's should be at the top of your list. Make sure to sample the Bianca or La Carmella pizza to top off your experience. After one trip, this might become your favorite pizza stop.
WASHINGTON: Sansonina Ristorante Italiano in Renton
For an intimate Italian experience, finding the perfect restaurant can prove challenging. This jewel tucked away in Renton guarantees a return trip. Their takes on linguine di mare and calamari fritti can please anyone, just make sure to leave room for dessert. No other cannoli can compare after you try their signature Pistachio cannoli.
WEST VIRGINIA: Muriale's Italian Kitchen in Fairmont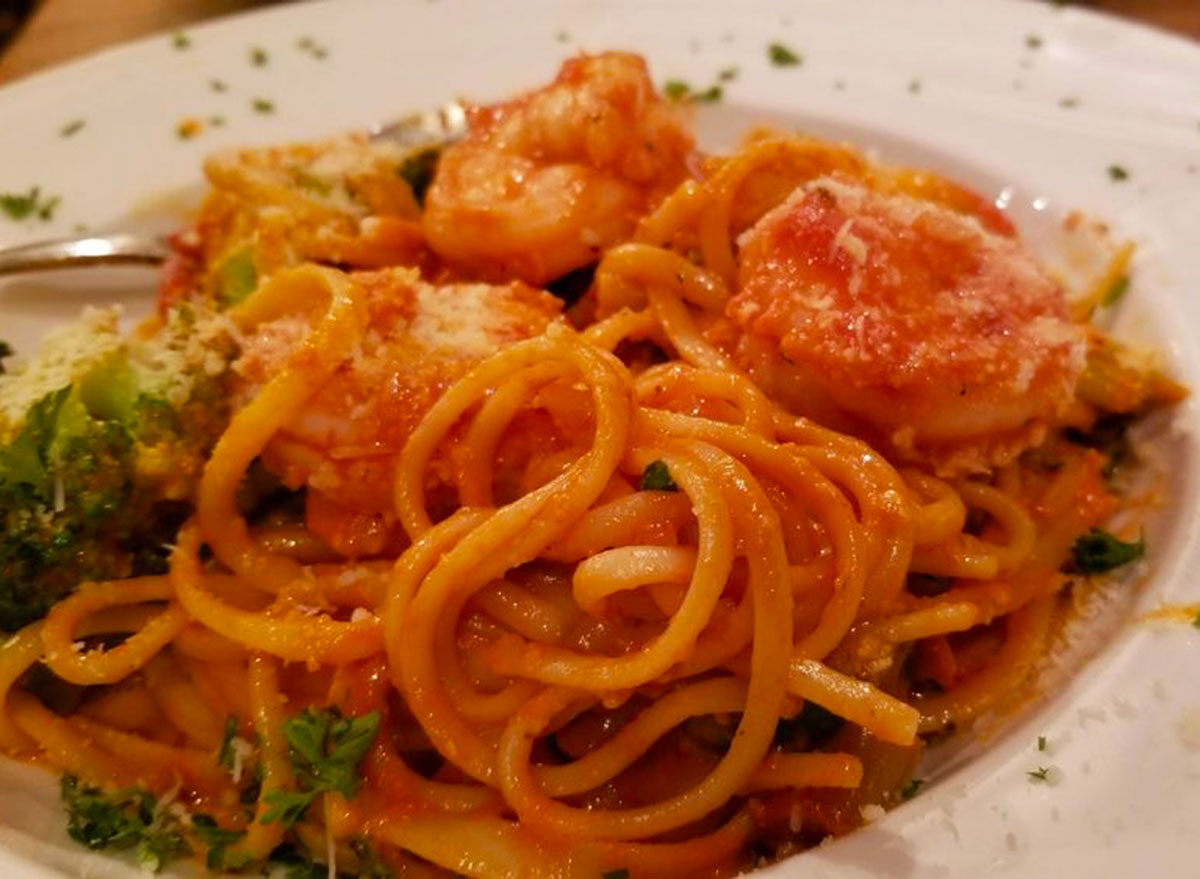 When you are looking to spice up your evening, Muriale's Italian Kitchen brings in some of the hearty Italian favorites you crave. Whether you want the best lasagna in all of West Virginia or some homemade ravioli, you know you can leave stuffed after a night here. With so many options to choose from on the menu, only one trip here won't be enough to scratch the surface of their delicious offerings.
WISCONSIN: Glorioso's Italian Market in Milwaukee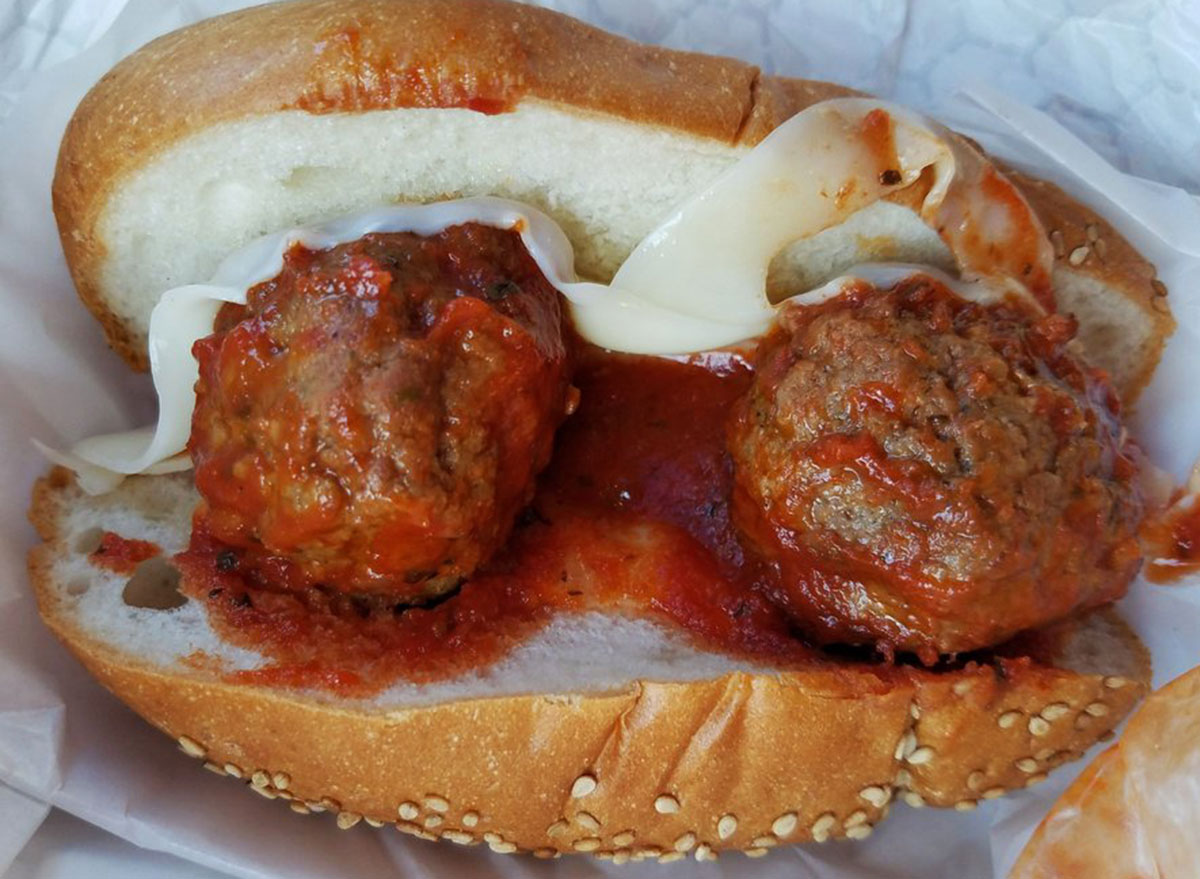 If you travel through Milwaukee anytime soon, stop into this iconic Italian market for some of the best sandwiches and gelato in Wisconsin. Try the shop specialty sandwich, The Human Torch, and make sure to bring home some of their homemade meatballs. On your way out, feel free to also stock up on their extensive imported cheeses and grab a gelato for the road.
WYOMING: Bella's Bistro in Saratoga
For a true Italian experience, Bella's Bistro makes sure you leave reminiscing about the old country. Start your meal off with a traditional wedding soup and try anything from Pasta di Luca to Shrimp Salentino to make for a perfect night out. With a meal that could match your favorite restaurant in Europe, be sure to stop in on your next time coming through.
For more, check out these 108 most popular sodas ranked by how toxic they are.