12 Best New Deals at America's Biggest Grocery Chain
Get your hands on these mega savings.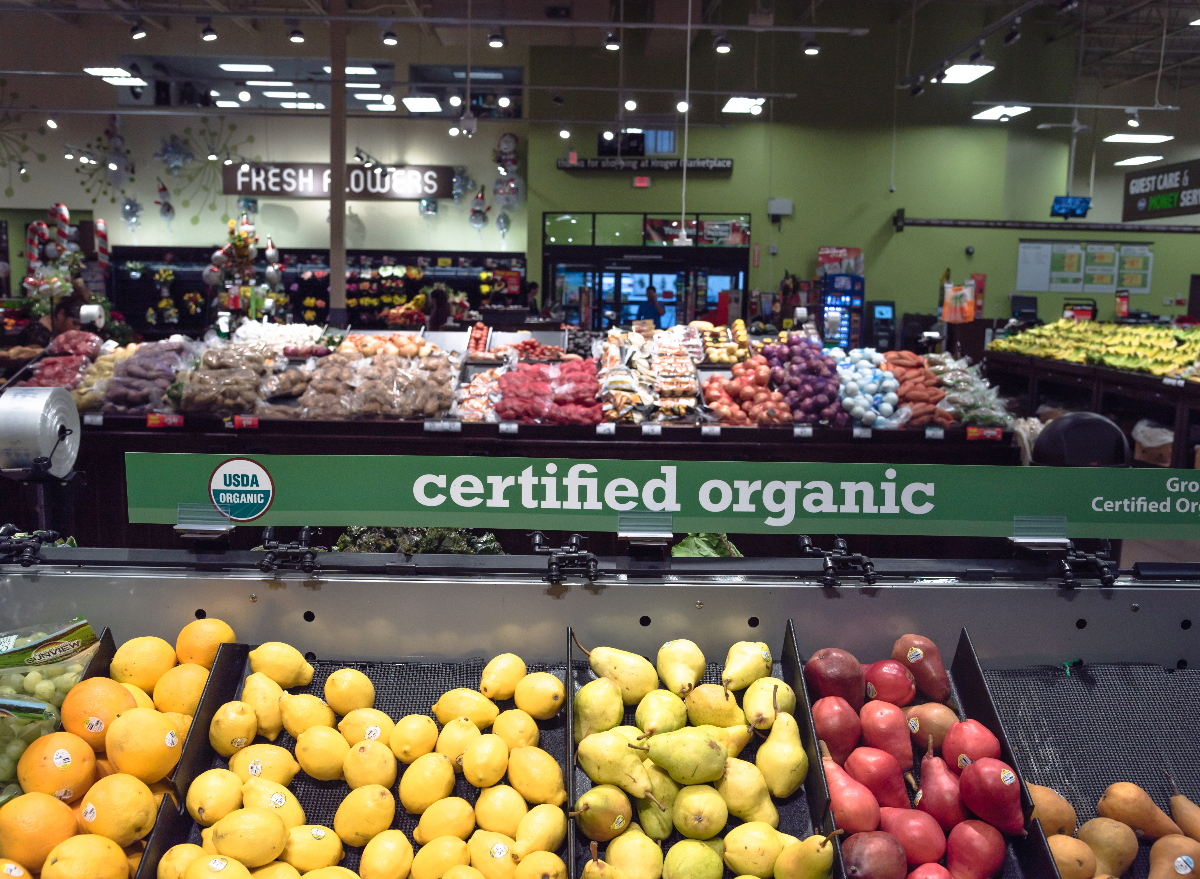 This post contains affiliate links. If you use these links to buy something, we may earn a commission.
With inflation at its current rate, we could all use a price break. Luckily, America's largest grocery chain Kroger is currently offering plenty of savings through the Kroger Mega Event sale on top of countless other deals found throughout its expansive aisles.
All promotions can be found within the store's special sneak peek Weekly Ad and are exclusive to Kroger cardholders. Check out the best of the best deals going on right now and do your wallet—as well as your stomach—a favor.
RELATED: America's Largest Grocery Chain Is Making This Major Change To Its Checkout Lanes
Mega Event Deals
Periodically throughout the year, Kroger runs what is known as a Mega Event—a perfectly fitting name in our opinion. The promotion typically lasts for about two weeks at a time and gives shoppers discounts when they purchase a certain number of select products. Sale items can be identified by a special blue tag.
The grocery chain is currently in the midst of one of its best Mega Events yet, offering $2 off each item when you buy three or more items included in the sale. Last time Kroger ran the special promotion, consumers received $1 off each when they purchased 5 or more items—meaning consumers will get more bang for their buck this time around.
Here are a few of the most enticing grocery deals included in the store's current Mega Event sale—running until October 18. You can also check out a full list of participating items on the Kroger website.
General Mills and Kellogg's Cereals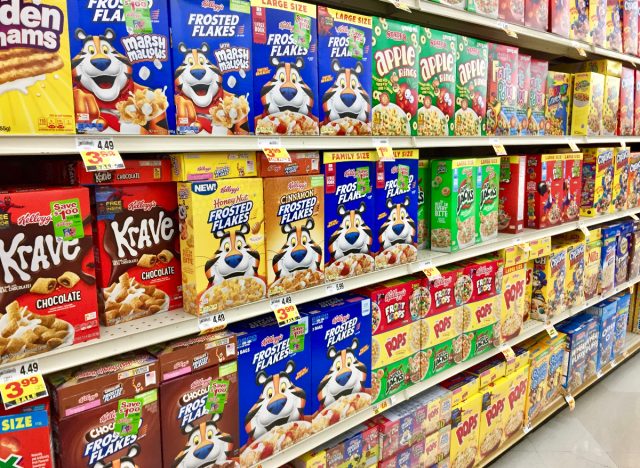 Time to stock up on your favorite cereals. Select General Mills and Kellogg's varieties both made the Mega Event list. With the $2 savings, customers can pick up a Kellogg's Large Size box for just $2.49, or a General Mills box for $1.99. Grocery blogger Kroger Krazy shared that with the additional use of a digital coupons—offering $1 off when you buy two General Mills cereals—shoppers can snag the boxes for even cheaper.
Look out for other closeout deals while you're perusing the cereal aisle. Instagram account @krogercoupoonqueen recently found boxes of General Mills Pumpkin Spice Cheerios, Reese's Puffs Bats, and Kellogg's Apple Jacks all at reduced prices.
Kraft Mayo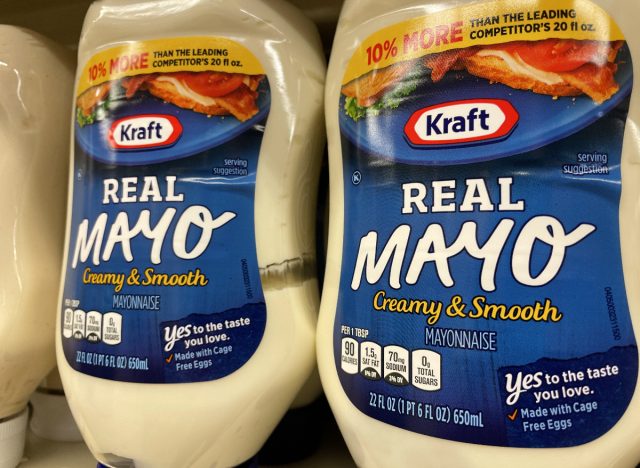 Blogger Kroger Krazy also gave a special shoutout to the supermarket's current deal on Kraft Mayo. With the $2 Mega Event savings on top of an existing markdown, 30 fluid-ounce jars of the brand's Real Mayo, Light Mayo, and Mayo with Olive Oil can be purchased for just $2.49—half of its typical retail price.
Ice Cream Varieties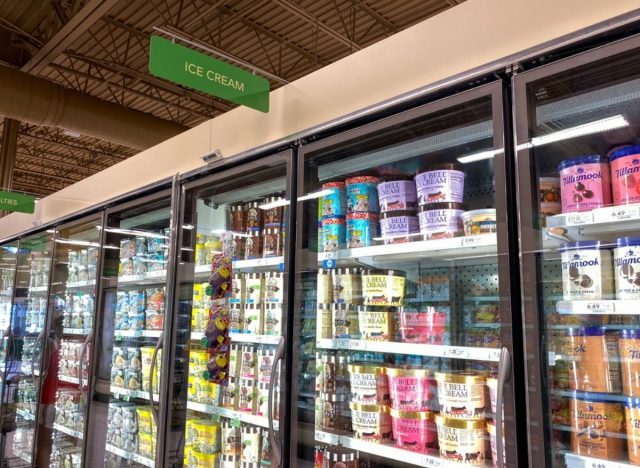 Even as the weather turns colder, ice cream remains a household favorite. Until October 18, Kroger customers can satisfy their cravings with a handful of sweet deals. Select Häagen-Dazs pints and three-count Ice Cream Bars, plus Edy's, and Turkey Hill 48-ounce containers are all currently discounted to $2.99 each. Additionally, Halo Top's low-calorie pints of select flavors, including both chocolate and peanut butter cup, are available for just $1.99.
Folgers and Peet's Coffee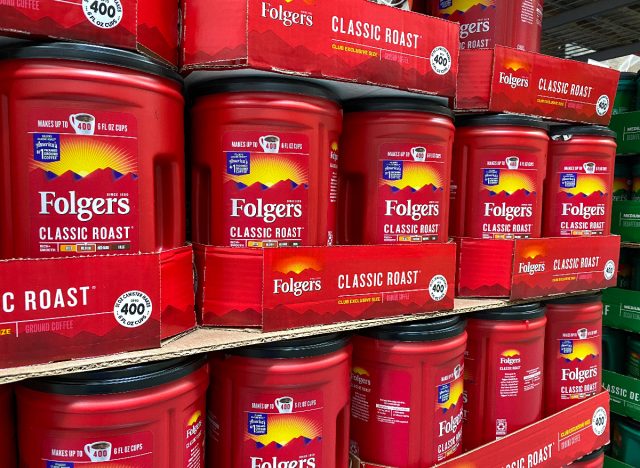 Kroger's current coffee deals will have you waking up on the right side of the bed. Find Folgers 22.6- and 25.9-ounce canisters and Peet's Coffee 10- and 12-ounce bags or 10-count K-Cup packs for $7.99 each when you purchase at least three Mega Event items.
Rao's Soup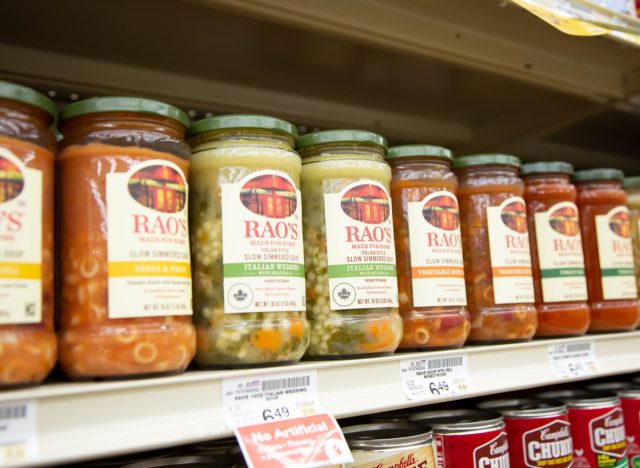 Kick off soup season with a few jars of Rao's Slow-Simmered Soup for just $2.99 a pop at Kroger. The following flavors are included in the promotion: Chicken Noodle, Chicken & Gnocchi, Italian Wedding, Vegetable Minestrone, Tomato Basil, and Tortellini & Vegetable. Plus, receive an additional $1 off on up to five jars when you use a handy rebate from Ibotta—that would bring your total to just $1.99 per soup!
Other Great Kroger Finds
12-Packs of Soda
Whether you're planning a tailgate or are simply due for a restock, make sure to take advantage of this current deal on name brand sodas. Purchase three 12-packs of cans or 8-packs of bottles of Coca-Cola, Pepsi, or 7UP for $14 this week at Kroger. This offer provides a cost savings of nearly $10 compared to the products' standard everyday prices.
Doritos and Other Potato Chips
Save big on snack time! Pick up bags of Doritos, Tostitos Tortilla Chips, Smartfood Popcorn, and Zapp's or Utz Family Size Potato Chips—products at a typical price point of $4.99–for just $1.99 each when you buy at least four at Kroger.
Unilever Items
America's largest grocery chain carries a wide variety of Unilever items from Ben & Jerry's Ice Cream to Dove Soap Bars. Right now, Kroger shoppers can mix and match any of the company's participating products to save $5 on every $15 spent. Shop all included Unilever items here.6254a4d1642c605c54bf1cab17d50f1e
Entenmann's Baked Goods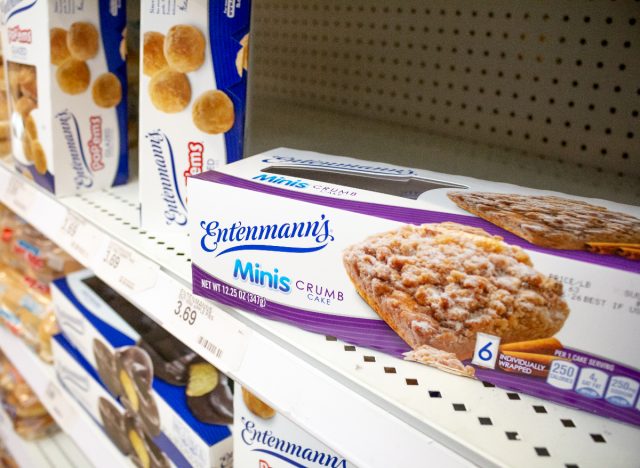 Swing by the baked goods section of your local Kroger to get in on this BOGO. Entemann's Cakes, Little Bites, and Donuts–Chocolate Frosted, Devil's Food, Crumb, Pumpkin, and assorted varieties–are included in the sale for Kroger card holders to mix and match. Save up to $6.99 when you participate.
Halloween Candy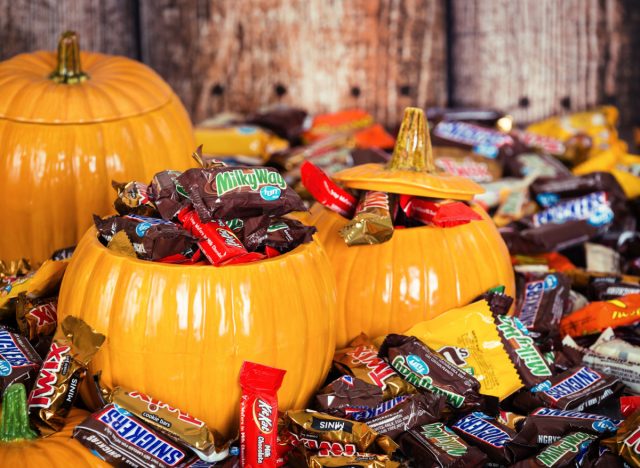 Halloween candy was rumored to be in short supply this year. But, it's in stock and even on sale at Kroger. From October 14 to 16, all Halloween candy will be 33% off, according to the store's most up-to-date weekly advertisement.
Bags of fun-sized chocolate candies—including Snickers, Milky Way, M&M's, Twix, and more–are also currently discounted to $3.99 and additionally eligible for a Buy Two, Get One Free offer available until the end of October. Check out the Kroger Krazy blog to see how you can combine these offers and other rebates to pay just $0.49 on select bags.
Avocados
Avocado prices have hit astounding highs this year and, according to consumers, the quality of the product has also faltered at grocery chains such as Costco. Instead, test your luck with Kroger's selection and pick up a 4-count bag for just $1.99–less than $0.50 per avocado.
Keep in mind: this is one of Kroger's Weekly Digital Deals, meaning you must 'clip' the digital coupon to your Kroger account online before you are able to use it in stores. Digital coupons can be used up to five times in one transaction, but cannot be combined with any paper coupons for the same item.
Boneless Beef Roast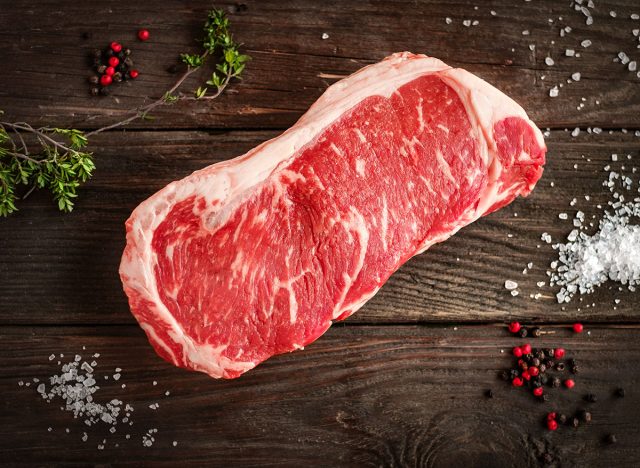 We're ending on yet another noteworthy BOGO deal available this week at Kroger stores. For a limited time, when you buy Top Round, Bottom Round, or Eye of Round Boneless Beef Roast, the chain will throw in another one of equal or lesser value for free.
After beef roasts topped our list of most expensive grocery items earlier this year–weighing in at costs over $6 per pound–you don't want to take this deal for granted.