The #1 Best Omega-3 Supplement to Take, Says Dietitian
There are multiple different types of anti-inflammatory omega-3 supplements you can take, and a dietitian recommends this one.
There are literally hundreds — if not thousands — of omega-3 supplements that are available to purchase. If you search, "Best Omega-3 Supplement," on Google, more than 460,000 hits will result. Instead of spending days trying to figure out what to look for when buying an omega-3 fatty acid, we're here to help you find the one that's best for your personal health and wellbeing.
In my opinion, the best omega-3 supplement is one that provides at least 500 milligrams of two major sources of omega-3 fatty acids—EPA and DHA—and is made from concentrated fish oil. Before I get into exactly what you should look for in an omega-3 supplement, we should start off with what exactly omega-3 fatty acids are.
What are omega-3s?
Omega-3 fatty acids are polyunsaturated fats that provide brain, eye, and heart health properties. However, their health benefits are thought to extend well beyond those benefits. More recent studies suggest that they may also provide anti-inflammatory, anti-cancer, immune, hormonal, joint, and mood-improving benefits, among others.6254a4d1642c605c54bf1cab17d50f1e
There are three primary omega-3 fatty acids: alpha-linolenic acid (ALA), eicosapentaenoic acid (EPA), and docosahexaenoic acid (DHA). Of the three, ALA is the only one that is considered an "essential" fatty acid. EPA/DHA can be created from ALA, but the body's ability to convert ALA to the longer-chain omegas (LC) is insufficient to optimize your health. That's why your focus needs to be on getting more of the long-chain (LC) DHA + EPA in your diet. And, when buying a supplement, focus on the EPA + DHA and additional ingredients or nutrients like, vitamin D, don't necessarily make the omega-3 supplement better.
READ MORE: One Major Effect of Taking Omega-3 Supplements, Says New Study
Food sources of omega-3s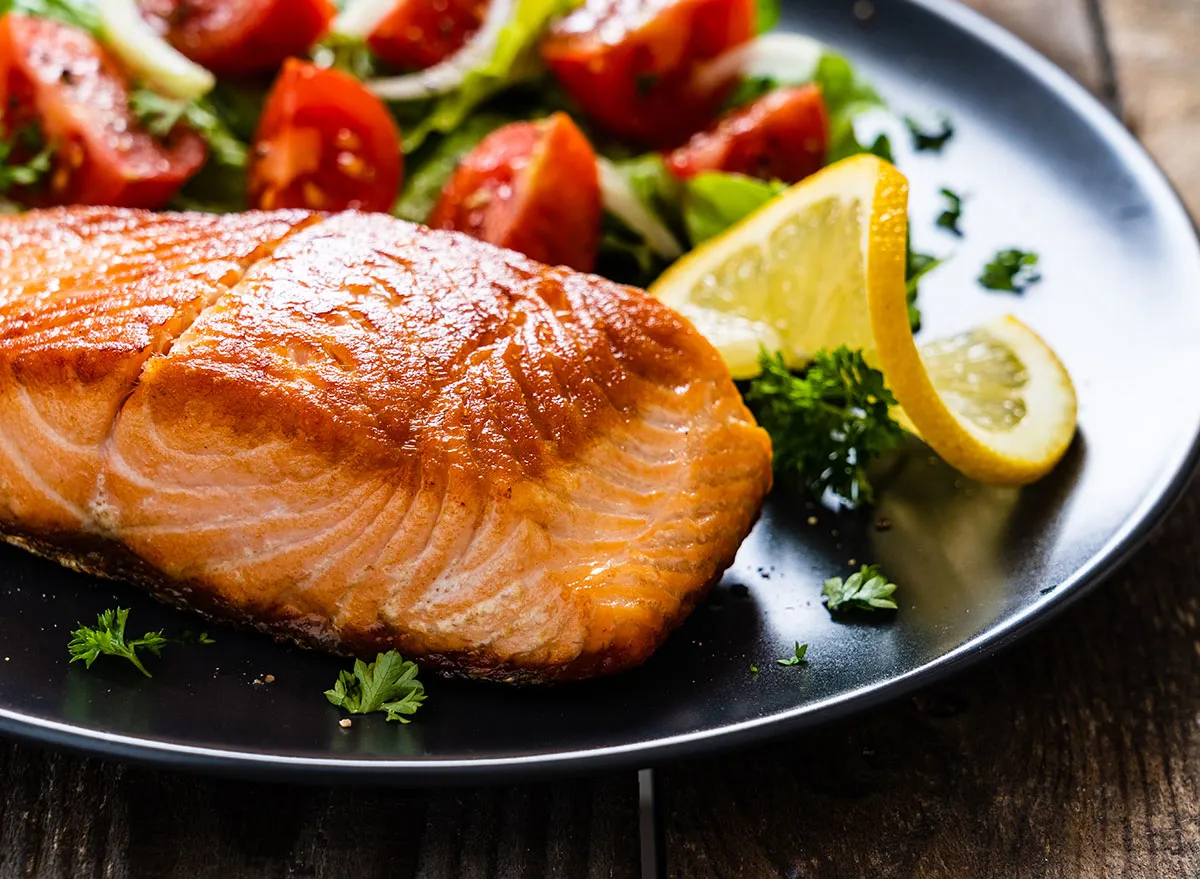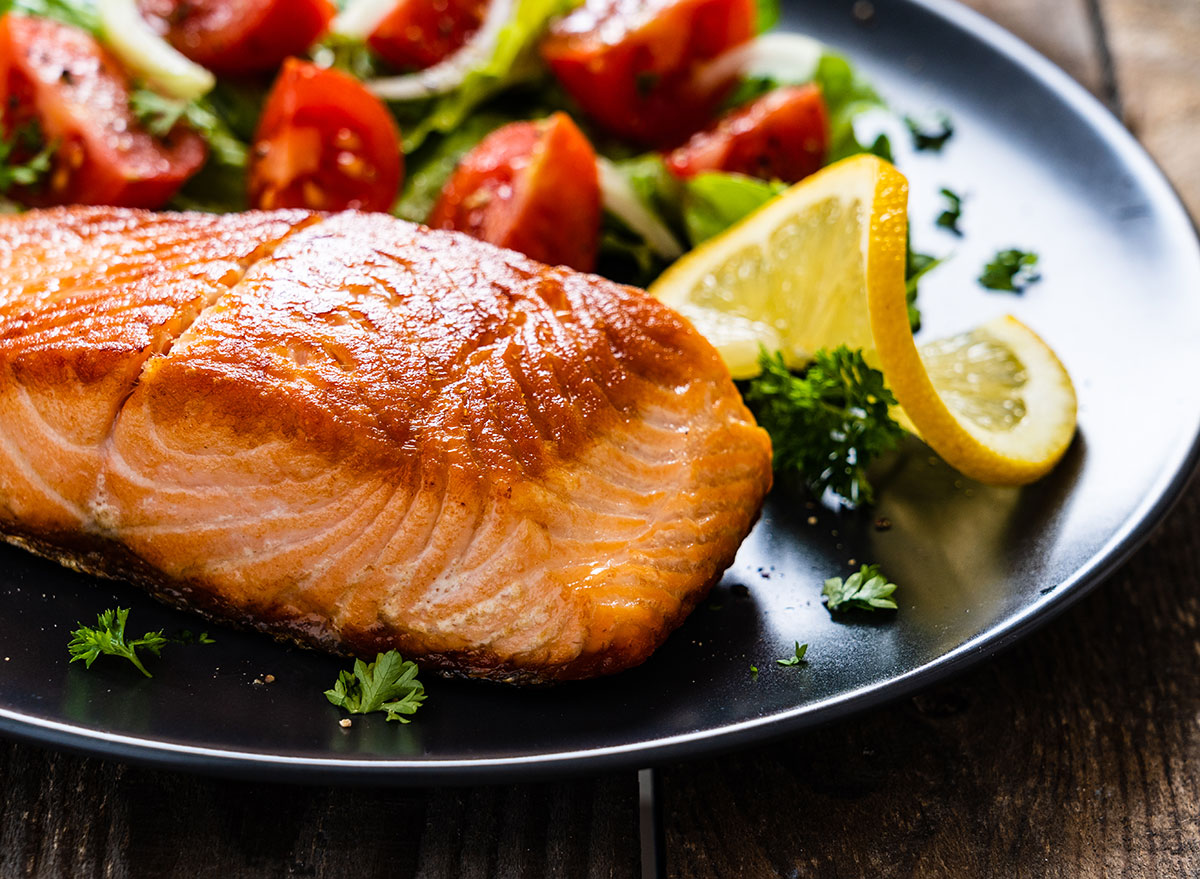 DHA and EPA are present in fish, fish oils, and krill oils, but they originate in algae, not fish. The omega-3 content of fish varies widely. Cold-water fatty fish, like salmon, mackerel, tuna and sardines contain high amounts of omega-3s, whereas lean fish like tilapia or certain shellfish like shrimp have little to no long-chain fats.
When fish consume algae, the long-chain fats accumulate in their flesh. This is why algae-based omega 3 supplements are considered a good vegetarian source of omegas. Farmed fish may contain higher levels of omegas if they are fed omega-rich feed. Some foods and beverages are also fortified with omega-3s, including some eggs, orange juice, and dairy products. It's important to read the Nutrition Facts to see how much EPA + DHA these fortified foods provide.
READ MORE: 26 Best Omega-3 Foods to Fight Inflammation and Support Heart Health
How much is enough?
The only way to know if you have enough omega-3s in your diet is to get a simple prick test to check your blood. (At-home kits are available.)  In addition, there is currently no Dietary Reference Intake (DRI) established for  EPA/DHA. The American Heart Association recommends one to two servings of seafood per week to obtain the recommended amount of omega-3s to reduce the risk of heart failure, coronary heart disease, stroke, and sudden cardiac death.
Based on the preponderance of evidence since 2002, The American Heart Association has recommended 1 gram (1,000 milligrams) per day EPA + DHA  for anyone with known heart conditions. However, most health organizations now also recommend 1,000 mg per day for anyone who doesn't eat fish or has it on occasion.
While AHA suggests fish first, the association also recognizes the importance of marine-based supplements. In fact, review articles conducted by American Heart Association concluded that studies show that supplementation with EPA and DHA significantly reduced cardiovascular events.
The best omega-3 supplements
It may seem like you need a Ph.D. in biochemistry to find the right omega-3 supplement, but here's what I look for when buying a supplement.
First, I want a supplement that provides at least 500 mg of combined EPA + DHA. To find the amount of EPA and DHA a supplement provides, look at the Supplement Facts label on the back or side of the package. Many supplements may state that they provide 1,000 mg of fish oil but may only provide a fraction of the EPA + DHA you need.
There are supplements made from fish oil, krill, cod liver oil, and vegetarian options made from algal oil. Vegetarians and vegans who need to increase their EPA and DHA levels need to take supplements made from marine microalgae or eat foods with added DHA and/or EPA (which often come from non-animal-based sources). There is no other good food source of EPA and DHA.
Check to see if the supplement brand is a member of the Global Organization for EPA and DHA Omega-3s (GOED). GOED member companies adhere to standards of quality and ethics that are among the strictest in the world.  Another good check is to see if the supplement has a 5-star rating from the International Fish Oil Standards (IFOS) program. Five-stars is the highest possible rating that can be achieved and is only given to the fish oil that meets the very strict standards for purity, potency, and quality, which includes testing for heavy metals and other pollutants, explains Dr. Michael A. Smith, Director of Education at Life Extension.
The best overall omega-3 supplement
One that I use myself is Life Extension Clearly EPA/DHA. This product is made from concentrated fish oil and provides 750mg EPA and 500 mg DHA (1,250mg EPA + DHA) per the recommended 2-gel daily dose. The supplement also has a 5-Star rating from IFOS and is NON-GMO Certified.
The best vegetarian omega-3 supplement
For a vegan option, I like the Nordic Naturals Algae Omega. Nordic Naturals is a leading omega-3 supplement brand that has a commitment to health, purity, and quality. Nordic Naturals is a GOED member and their products are third-party tested for quality and purity. This specific supplement is made from sustainably sourced algae and it provided 195 mg EPA and 390 mg DHA for a total of 585 mg of EPA + DHA. It is also Certified 100% vegetarian by the American Vegetarian Association and Friend of the Sea certified for their sustainability practices.
For more healthy eating news, make sure to sign up for our newsletter!
Read this next:
Julie Upton, MS, RD, CSSD
Julie Upton is an award-winning registered dietitian and communications specialist who has written thousands of articles for national media outlets, including The New York Times, US News & World Report, and USA Today.
Read more about Julie