We Tried 12 Donuts from Dunkin' & This Is the Best One
Find out which donuts we loved and which we'd leave at the chain.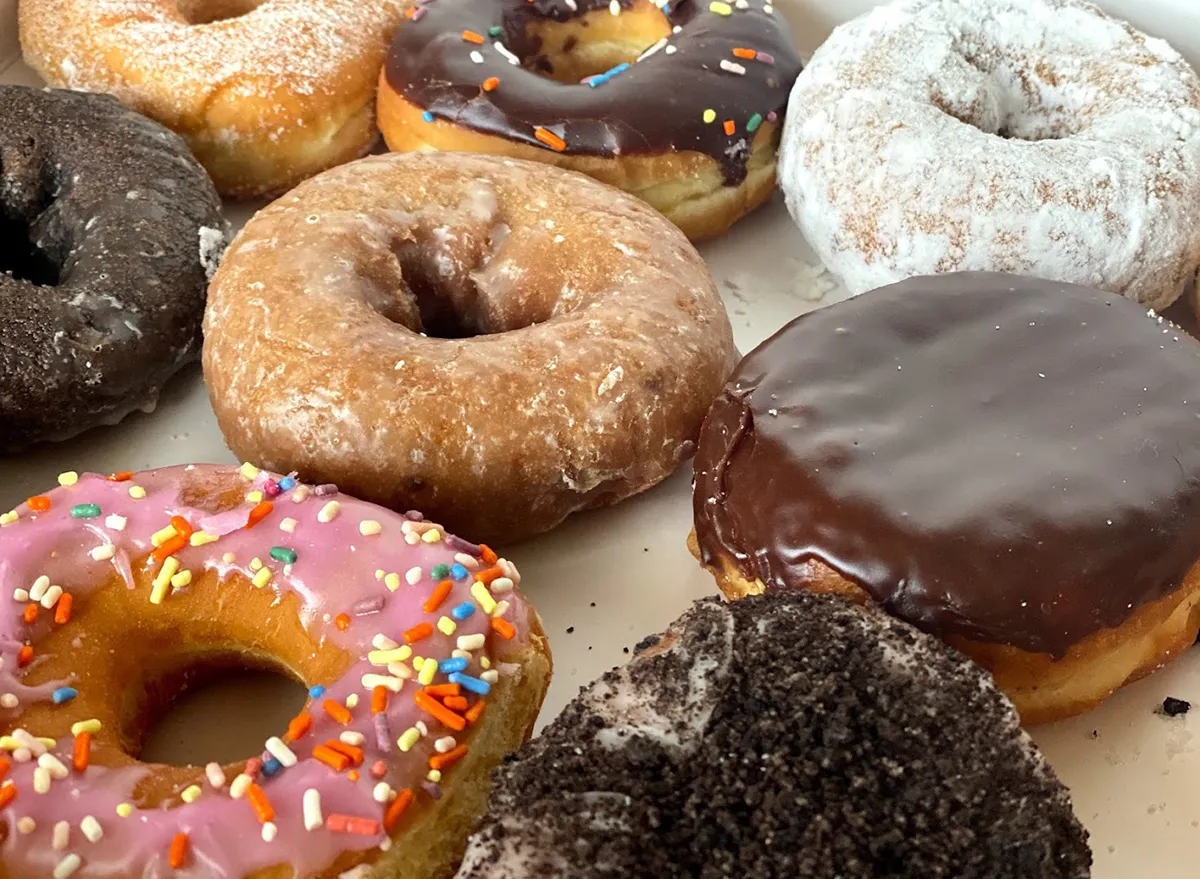 When I say my husband runs on Dunkin', I'm not talking about coffee. Yes, he's hooked on their iced Americanos, and yes, he's a regular at multiple locations around our town (no shame), but the caffeine comes secondary to his admiration for the chain's assortment of donuts. An admiration that, I'll admit, has rubbed off on me over the years.
But to those who might not frequent Dunkin' as much as we do, you may not realize the lengths this coffee and baked goods chain will go to bring an assortment of donuts to its shelves. Even if you aren't a donut connoisseur, I guarantee there's a flavor to tempt your tastebuds. From a rich, chocolate cake ring coated in a sugary glaze to fruity flavor profiles like strawberry frosted, jelly-filled, and blueberry, Dunkin' has more than a dozen donut flavors to choose from, and they're constantly conjuring up new additions (i.e. seasonal flavors like pumpkin spice, ghost pepper, matcha-topped, and more).
On the one hand, the more donuts, the better. On the other, it's a paradox of choice; the more options there are, the harder it is to order just one. However, not all donuts are created equally, so I put a dozen Dunkin' donuts to the test to compare, contrast, and ultimately conclude which Dunkin' donut is the best. Here's how they ranked by taste, listed from worst to best.
And for more, check out The Best Donut in Every State.
As a kid, I would beg my mom for a strawberry frosted donut when given the option. These days, I give it a hard pass. Sure, it's one of Dunkin's most aesthetically pleasing donuts due to its vibrant pink icing and rainbow sprinkles, but the taste does absolutely nothing for me. I can't say for sure whether or not they changed the recipe over the last few years, but I can tell you it's not called strawberry frosted for its rosy hue. The frosting has a strong, almost artificially tart taste. That's definitely not something I'm looking for atop my baked goods.
I love Oreo cookies, and if you love Oreo cookies, too, you will probably love this donut. It's topped with chocolate cookie crumbles across a blanket of vanilla icing and stuffed with vanilla cream filling which, I might add, tastes exactly like the cream filling of an Oreo, just a gooey version. So why, then, have I rated it so low on the best-of list, you ask? For no reason other than this donut is a sugar crash waiting to happen. It's so sweet I couldn't finish it in one sitting without an onset of jitters. It's delicious, just overwhelmingly so.6254a4d1642c605c54bf1cab17d50f1e
The old-fashioned donut is my go-to when I'm not in the mood for a baked good clouded with bells and whistles. It's the donut you order with a cup of coffee or tea and dunk. I'd describe the simple treat as a dense piece of cake sans icing, but not flavor. I can see why some might call it boring (cough husband cough), but sometimes boring isn't a bad thing.
Vanilla Frosted with Sprinkles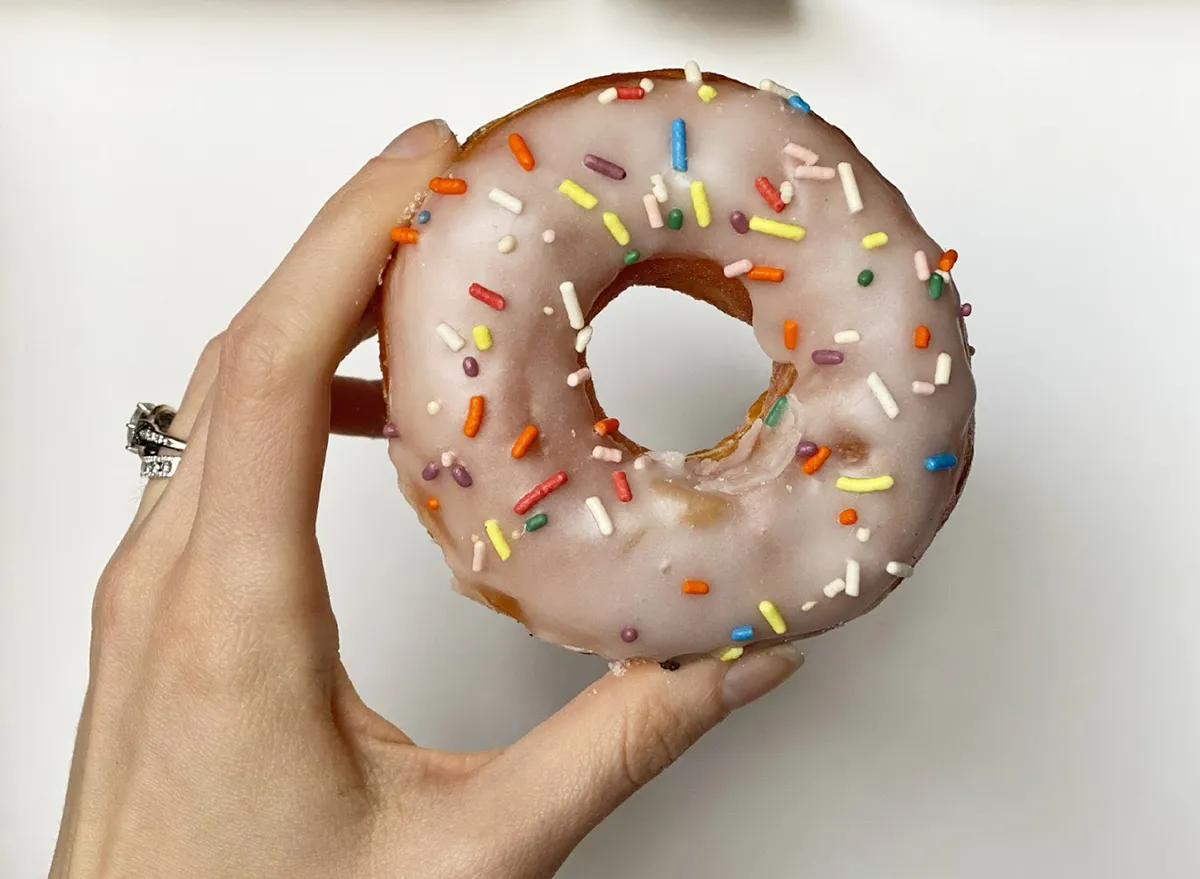 You're either team chocolate or team vanilla frosted. I can swing either way, depending on what I'm craving. However, vanilla frosted is significantly sweeter than its chocolate counterpart, which is why it's so high up on this list.
Light and sweet and oh-so fluffy, you might think you'll feel all hopped up on sugar after devouring this donut (and you will devour it because it's so easy to eat), but you won't. It packs just enough sugar to satisfy your sweet tooth and move on with your day. It's not an exciting donut by any means, but it tastes good and gets the job done.
Powdered donuts are the giant versions of powdered Munchkins. It's a very dense cake, thickly coated in powdered sugar. Taste-wise, it's a 10 for me, but it is dry (and messy), so you'll want to have a cup of coffee, tea, or milk close by (plus napkins).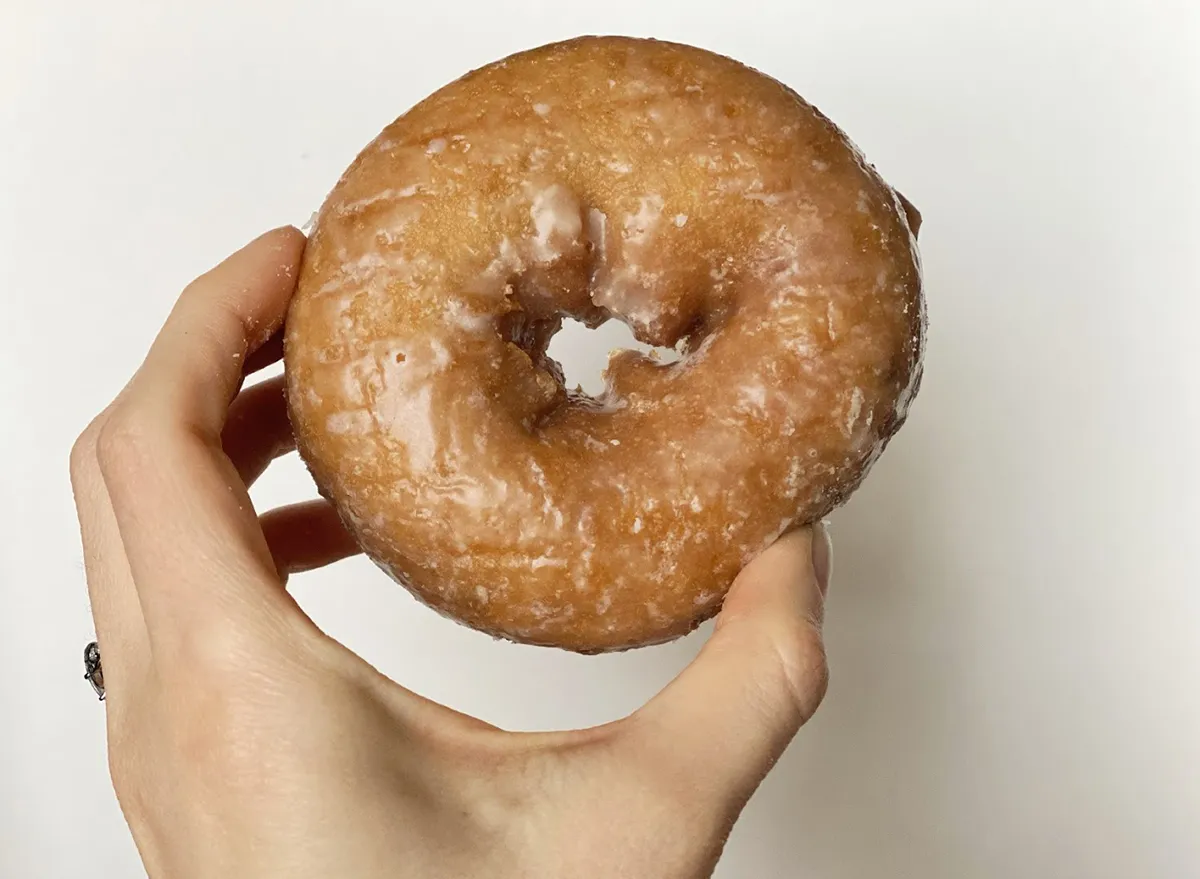 As much as I enjoy Dunkin's blueberry glazed cake donut, unlike the strawberry frosted donut, it doesn't have a strong fruity flavor profile at all, and that's what leaves me wanting. I appreciate that the baked good doesn't overwhelm my taste buds the way the strawberry frosting does, but I wouldn't be mad if they tossed some extra chunks of those blue gems to amplify the berry flavor.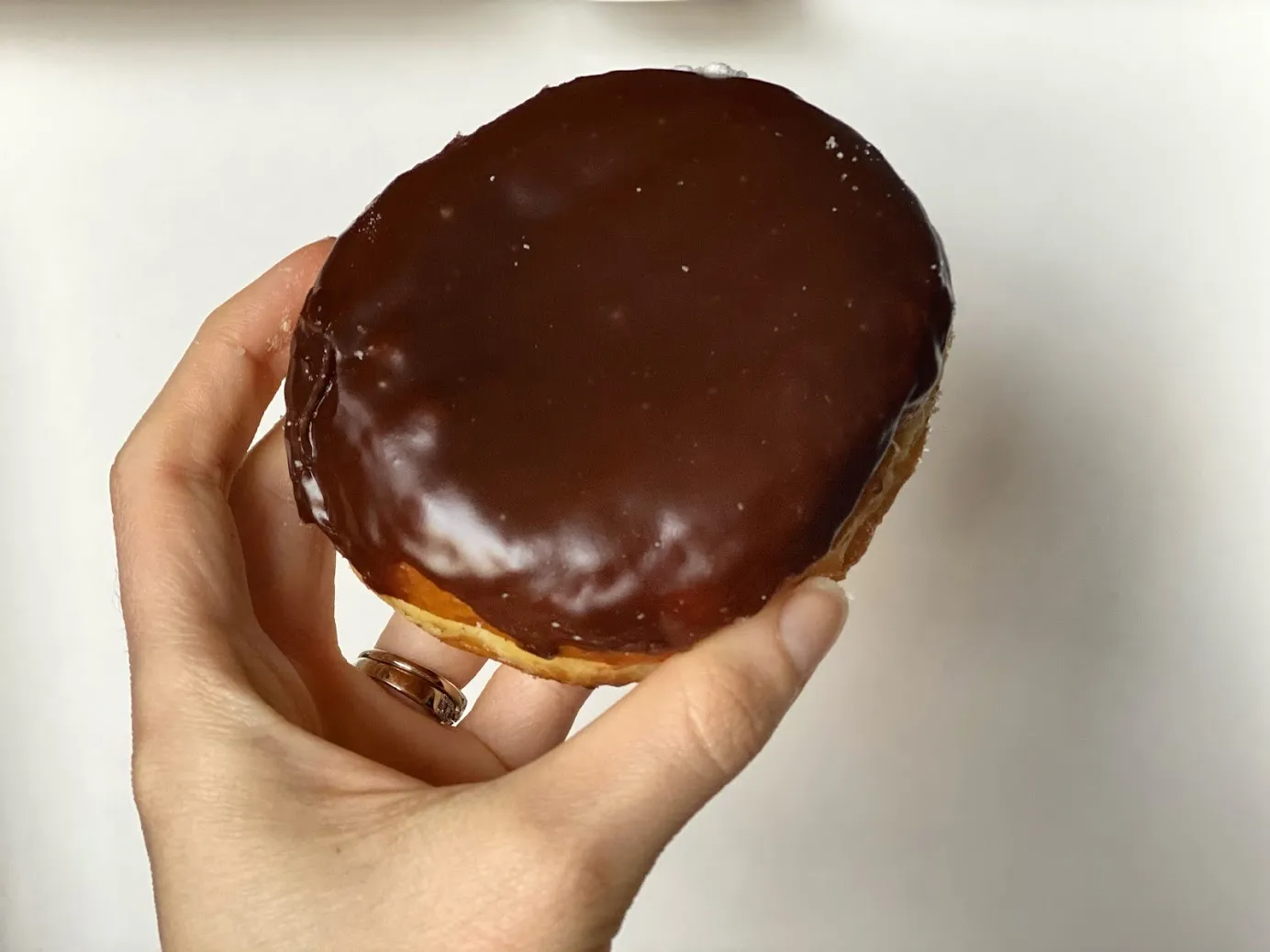 Massachusetts might be responsible for this heavenly chocolate and cream combo, but it's a widely beloved confection across the world, and now I know why. Prior to this taste test, I'd never taken a bite of a Boston Cream donut. It makes the top 5 because it's that good. The custard filling is like vanilla pudding, and the chocolate frosting to dough ratio is perfection.
Chocolate Frosted with Sprinkles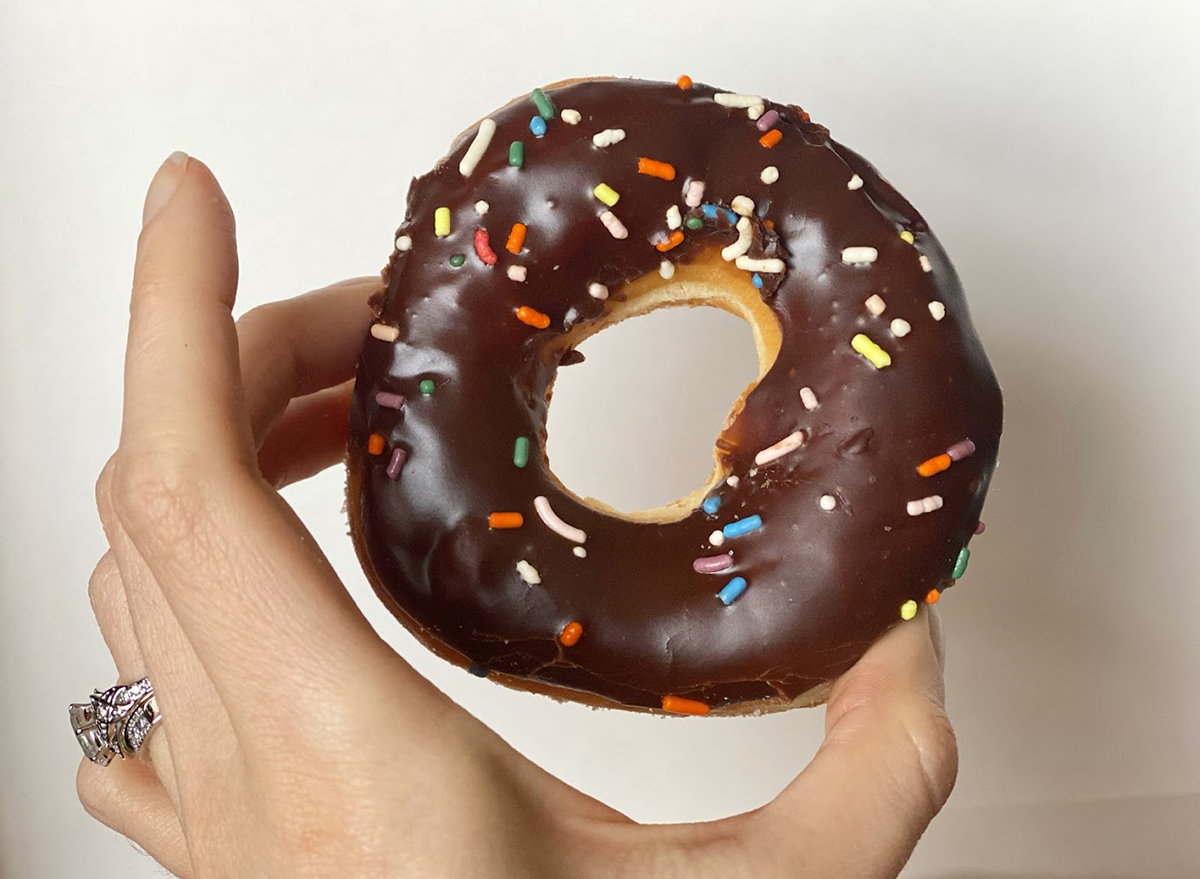 You really can't go wrong with a chocolate frosted donut with sprinkles. It's neither fancy, nor too over the top, and yet it's still so delicious. Plus, the sprinkles up its fun factor with a bit of color and crunch.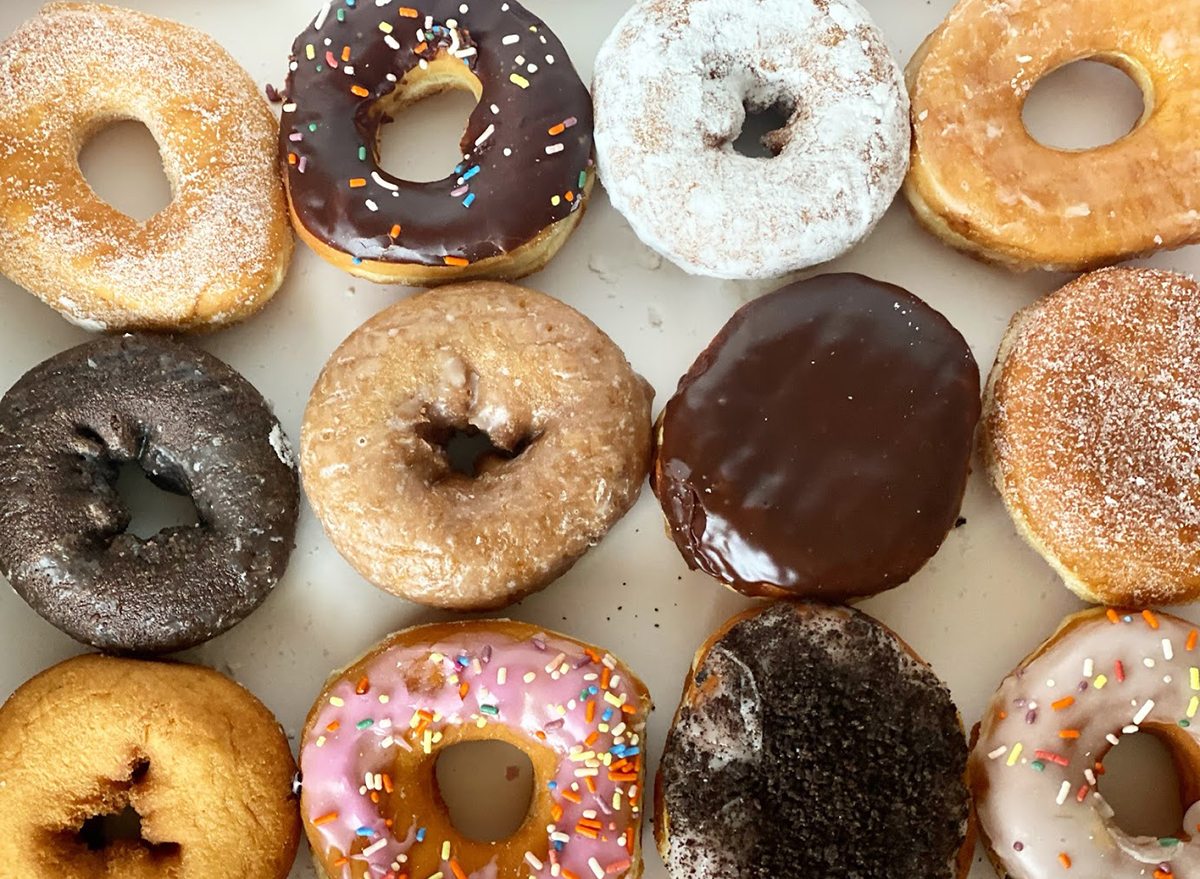 There are two types of people in this world: those who prefer powdered jelly donuts and those who prefer sugared jelly donuts. I am among the former. My husband is among the latter. However, we can agree that Dunkin's sugared jelly has the perfect jelly-to-donut ratio, which can be hard to find.
Ah, the glazed donut. Old reliable. Glazed donuts always taste good. They're not too sweet and not too dense. Dunkin's are a little chewy, and the glaze just melts in your mouth. My only complaint is that I can never catch them right out of the oven. I bet they're 10 times better warm and sticky.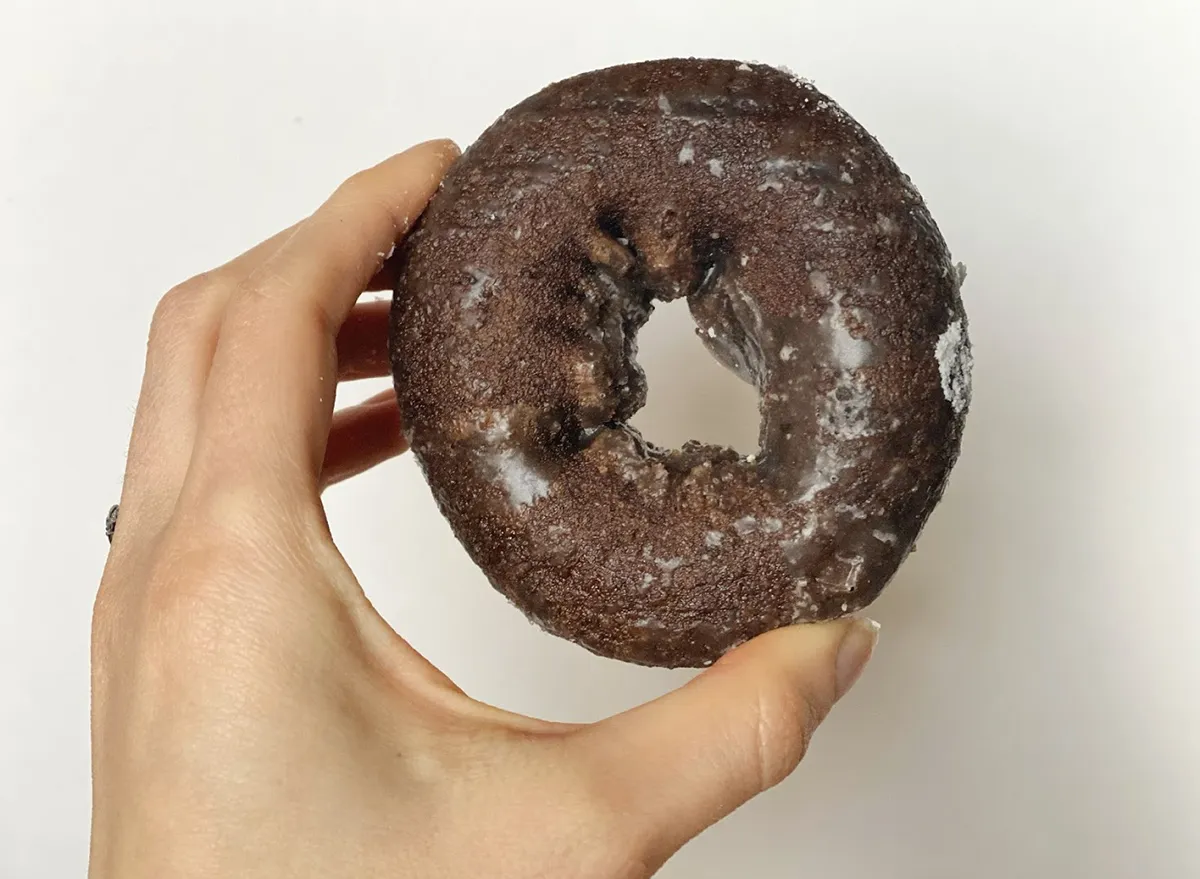 Dunkin's chocolate glazed cake donut is essentially a giant chocolate munchkin. I'd argue it's the perfect donut, especially if you're a chocolate lover. (Pro tip: Refrigerate this baby. The cool crunch of the icing as you bite into the fluffy chocolate center will be a game-changer.)
Browse more of the best eats in your state:
Best Once-in-a-Lifetime Meal in Every State