The Best Bagel in Every State
From cream cheese to lox and everything in between, we've got you covered, bagel lovers.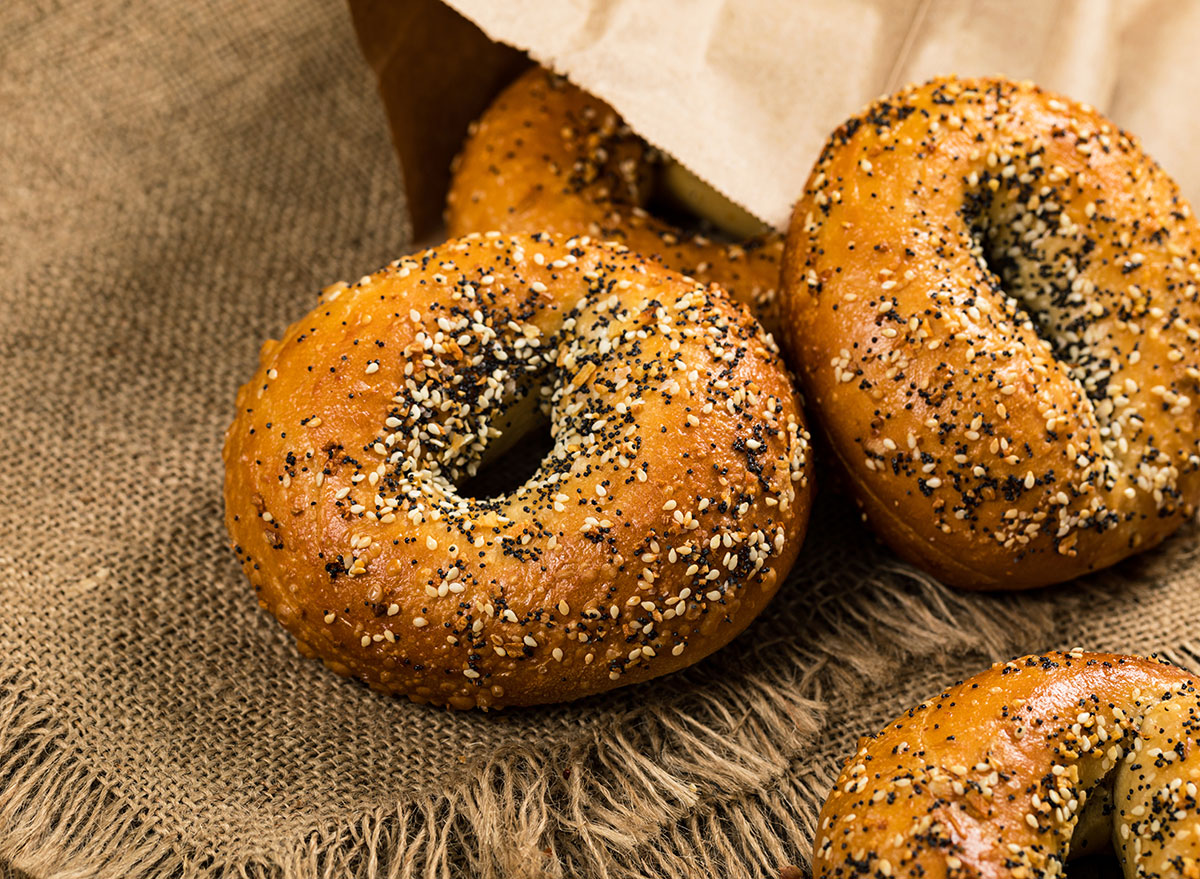 There are few foods more beloved and more debated than bagels. There are traditionalists, who like plain, egg, onion, and everything bagels topped with cream cheese, and there are more adventurous bagel fanatics who like to turn the simple pastry into a sandwich filled with everything from eggs to guacamole.
What makes a great bagel shop? We think it's fresh-baked bagels, the best toppings and fixin's available, and lots of loyal customers.
With that in mind, we scoured reviews, talked to locals, and looked back on our travels around the country to put together a definitive list of our favorite bagel shops in the United States. And if you're looking for a sweeter breakfast, check out The Best Donut in Every State.
ALABAMA: Big Blue Bagel Deli in Auburn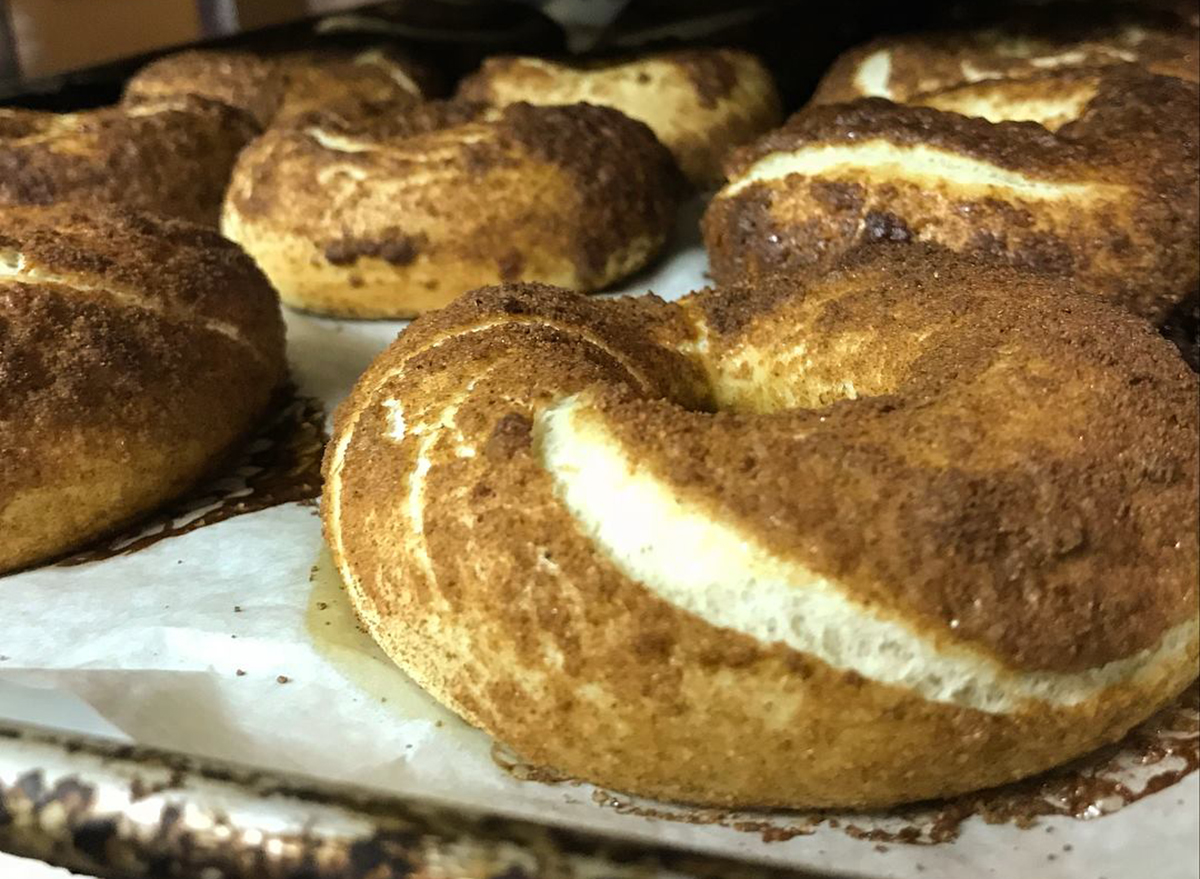 Offering "fantastic food and even better service," this is the spot to go for creative bagels and sandwiches in 'Bama, reviewers say.
ALASKA: The Bagel Shop in Homer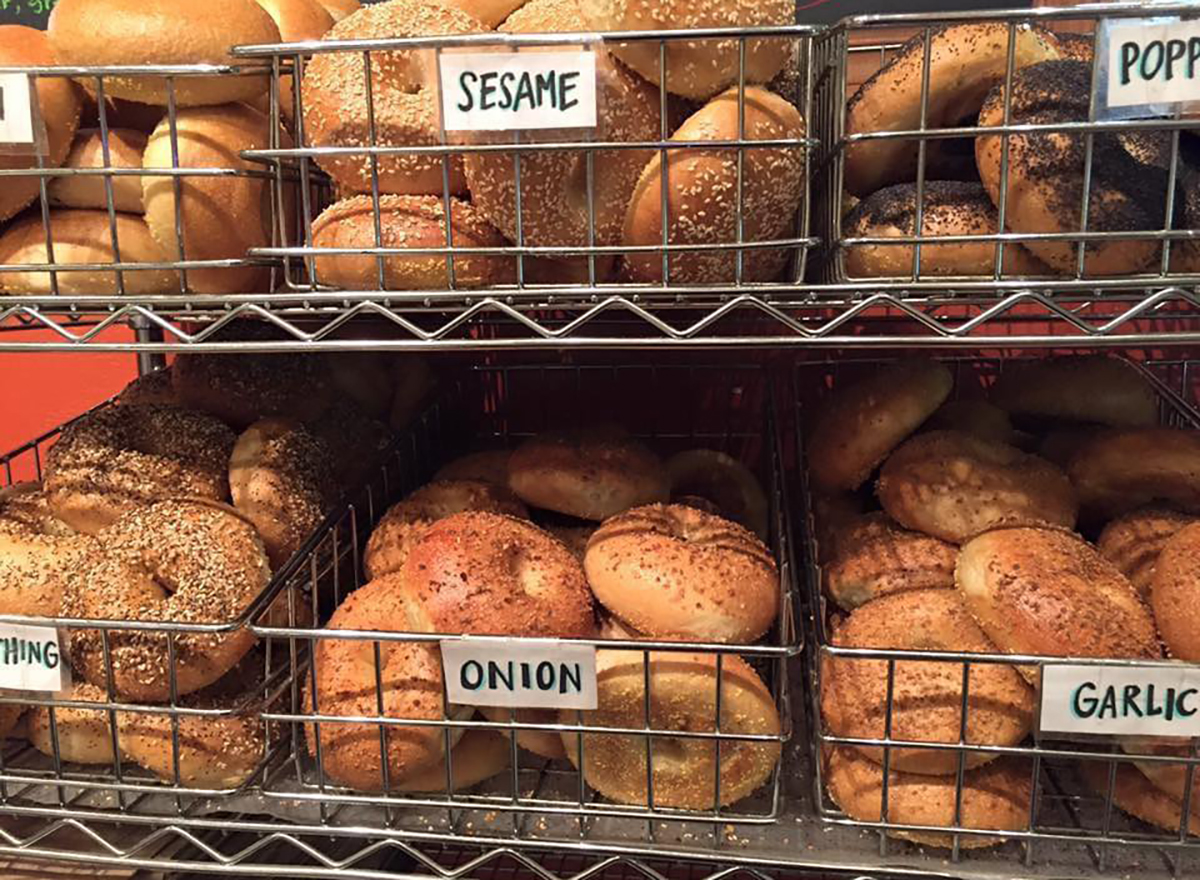 Try the traditional bagel with house-smoked salmon or one of the shop's more unique offerings, like Taylor ham and egg.
ARIZONA: Hot Bagels and Deli, Various Locations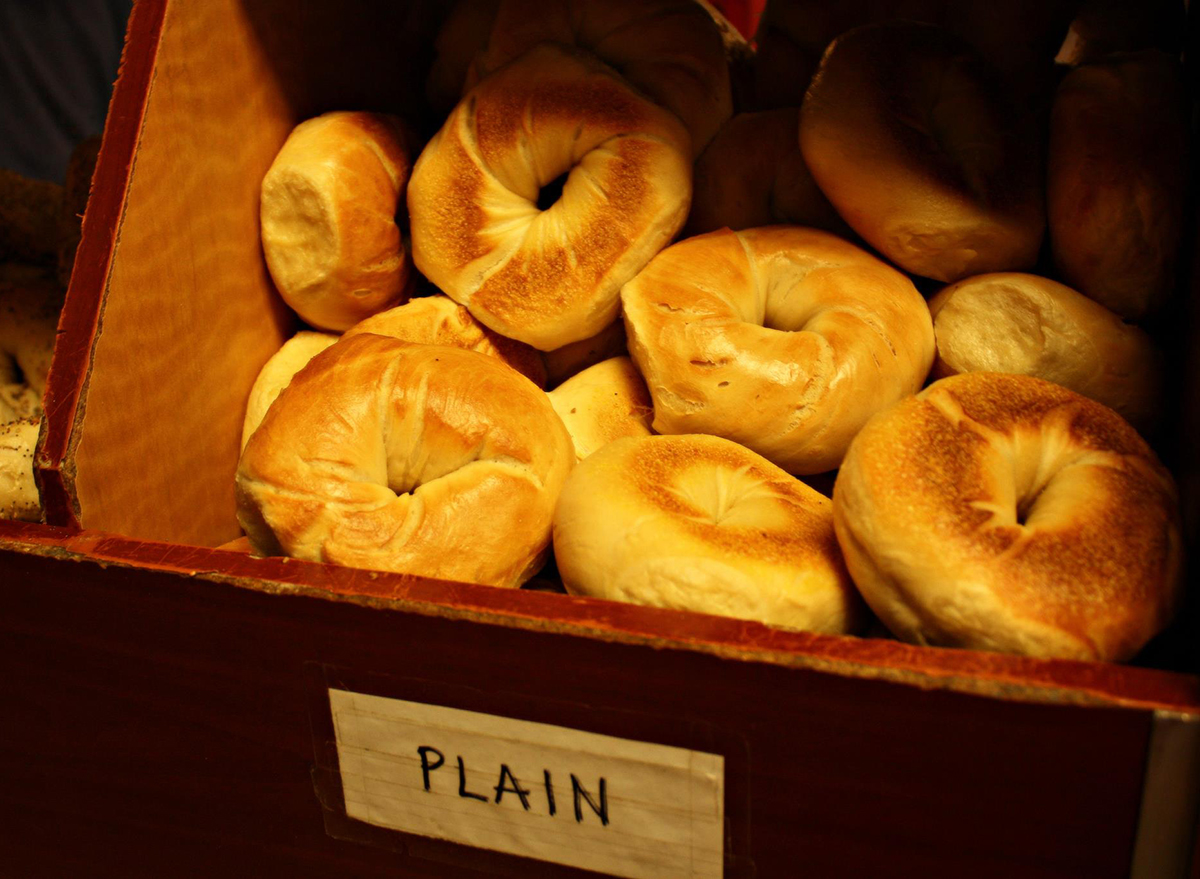 Catering to East Coasters who've moved out west, this bagel shop and deli hits all the bases, including bagels with cream cheese, breakfast sandwiches, and a full selection of cold cuts. Locals swear by the super cinnamon bagel.
ARKANSAS: Ozark Mountain Bagel Co. in Bentonville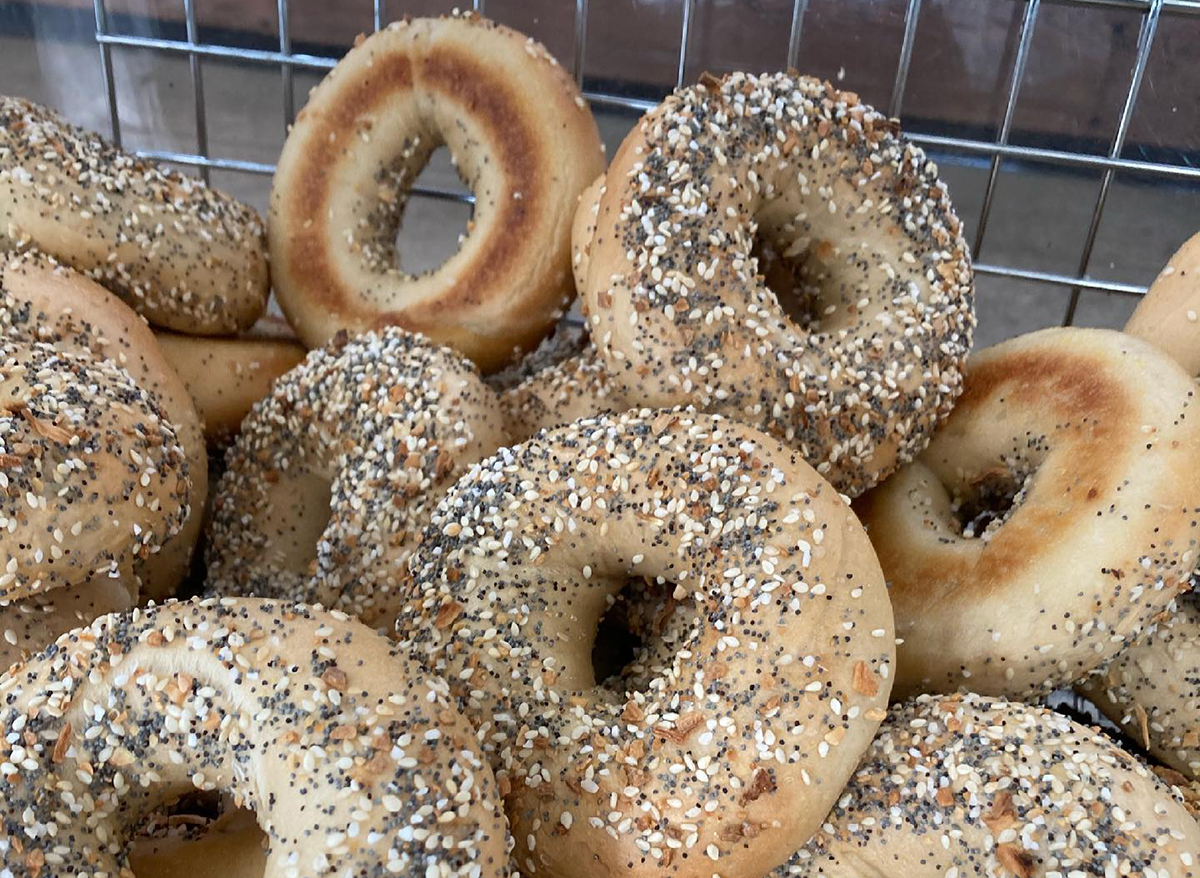 "Spreading joy, love, and cream cheese" throughout Northern Arkansas, this shop offers handcrafted, "amazing" bagels with a side of "quirky local charm."
CALIFORNIA: Brooklyn Bagel Bakery in Los Angeles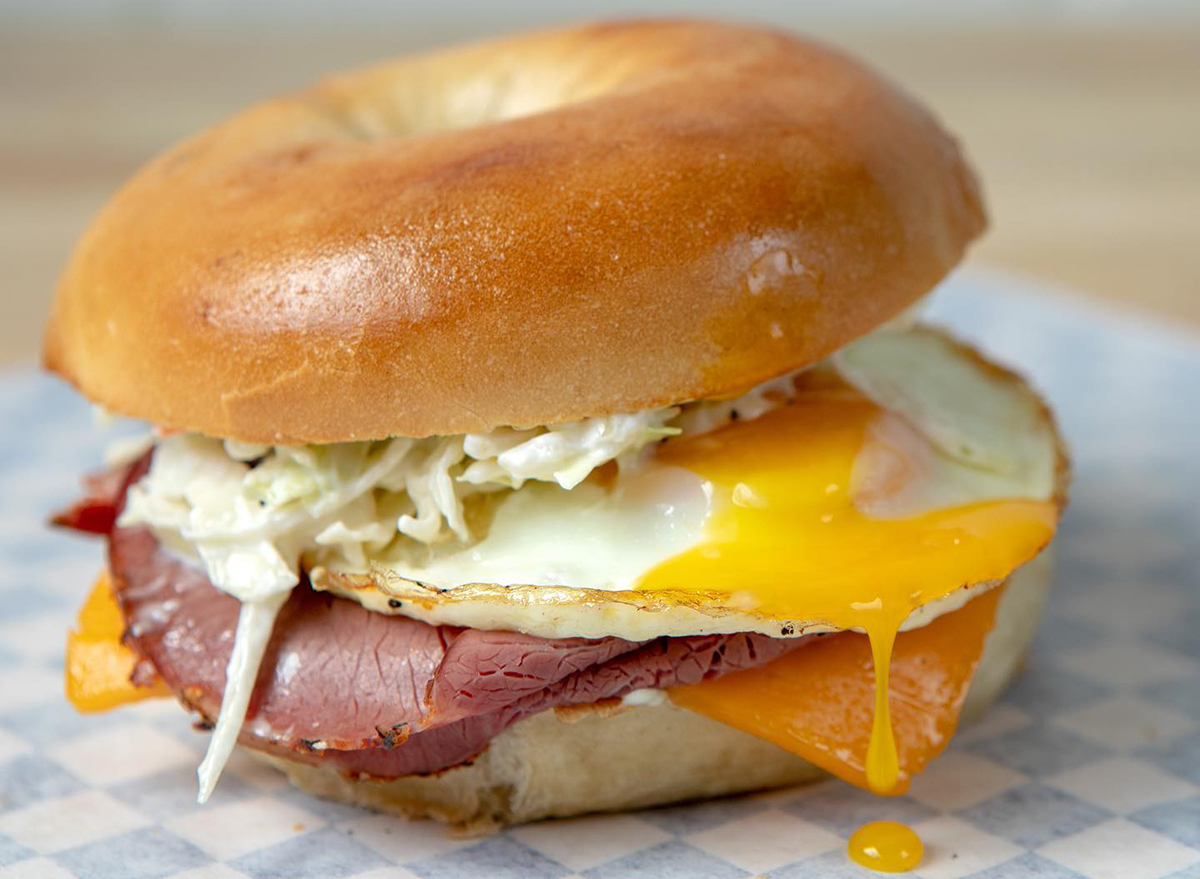 A taste of Brooklyn in Los Angeles, for 65 years this bakery has made fresh bagels seven days a week. They're made old-school style, first boiled then baked.
COLORADO: Rosenberg's in Denver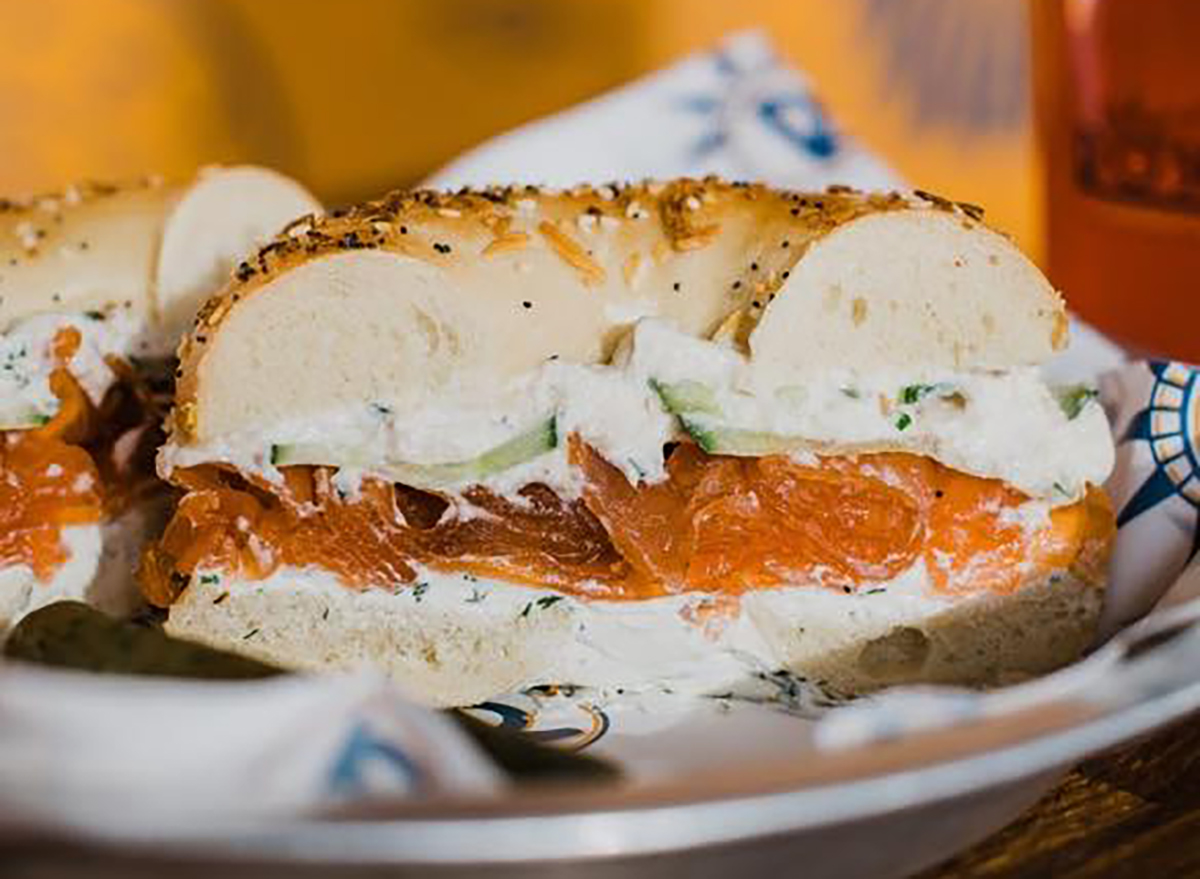 A community favorite, Rosenberg's gets raves online, with one reviewer writing of the New York-style deli, "they are consistent, resilient, and innovative. Get the bagels, try all the sandwiches!"
CONNECTICUT: The Original Bagel King in Fairfield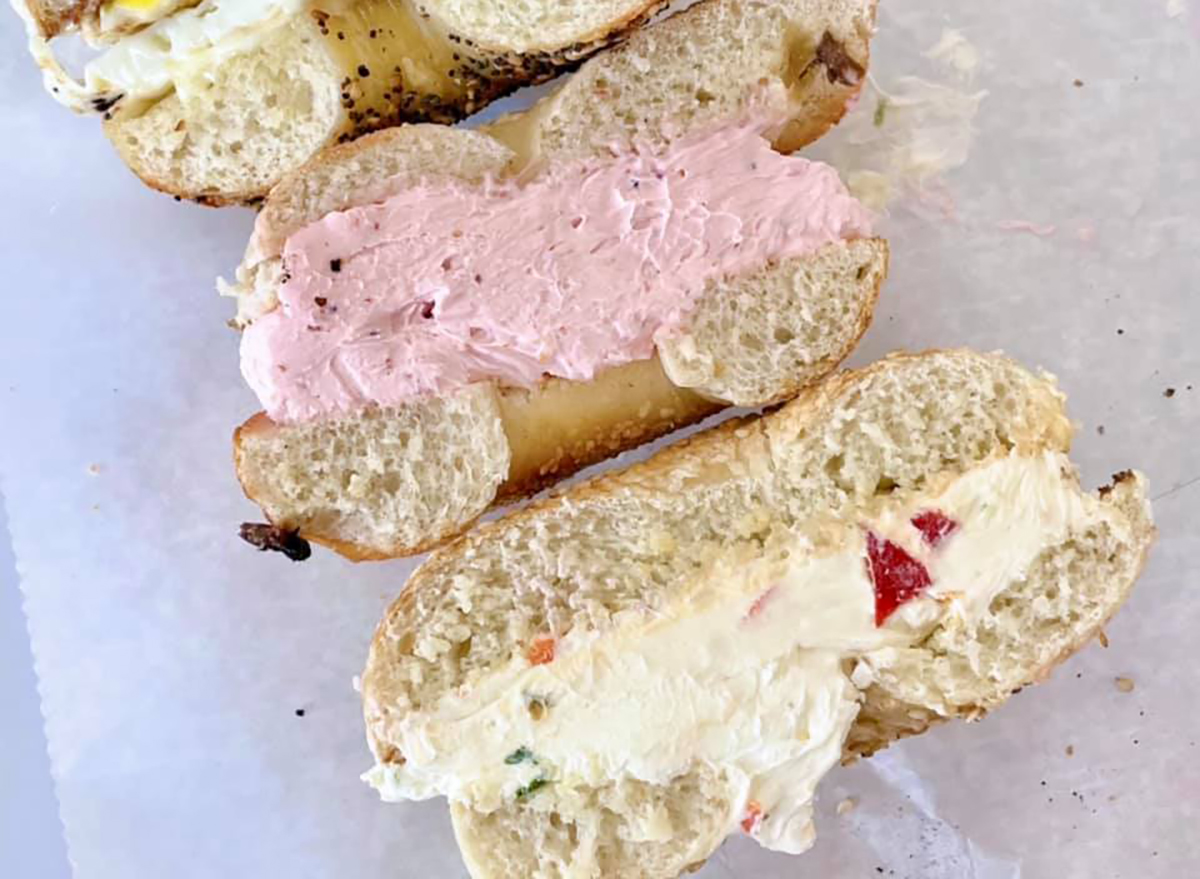 Like New Jersey, Connecticut has enough New York influence to have a strong bagel game, with this shop offering up the gold standard of traditional bagels: crispy-crunchy on the outside, soft and warm inside.
DELAWARE: Surf Bagel in Rehoboth
While perhaps not the most traditional bagel spot, this summery shop on the beach appeals to locals and tourists alike. Try the Malibu Bunny breakfast sandwich, with your choice of bagel, topped with veggie cream cheese, avocado, tomato, and romaine.
FLORIDA: Brooklyn Water Bagel, Various Locations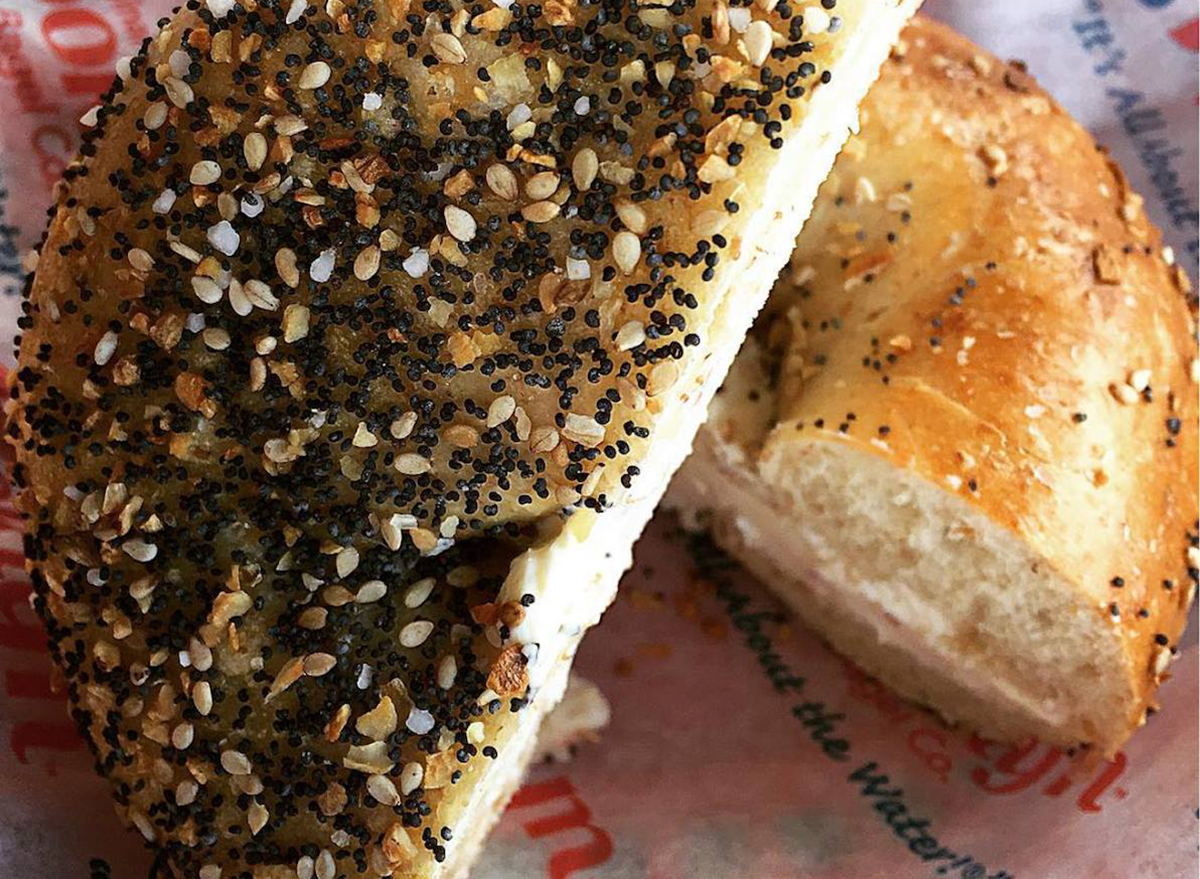 This Florida chain comes up over and over again, and it's probably due to the proprietary water they use to boil their bagels. It's meant to mimic the water unique to NYC, which many believe is the secret to the perfect bagel. The shop also offers traditional deli sandwiches, should you find yourself craving a Reuben.
GEORGIA: Emerald City Bagels in East Atlanta Village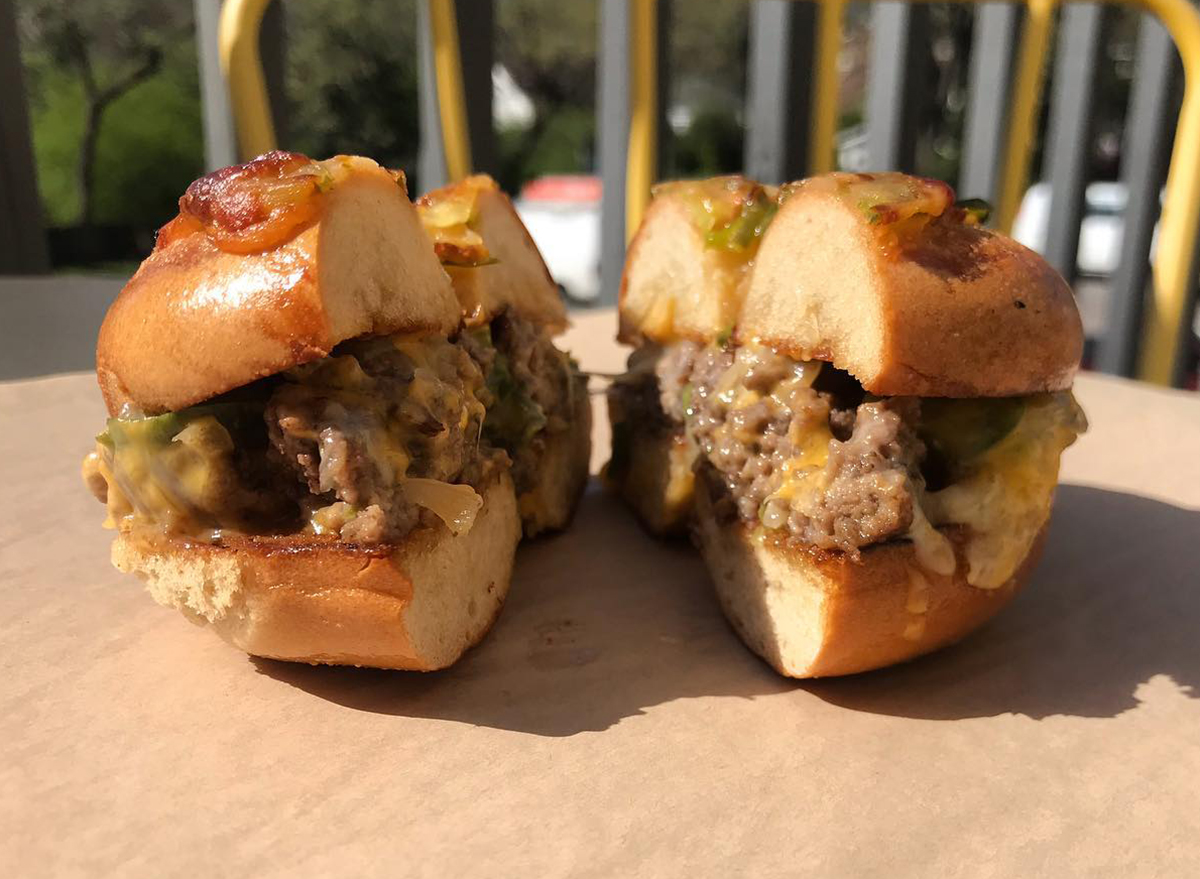 A former Food Network colleague, transplanted to Atlanta, swears by the New York-style bagels at this shop, and they've got the accolades to prove it. The Long Island mother/daughter team who own the shop has turned their bagel obsession into a thriving business.
HAWAII: Westside Bagels in Lahaina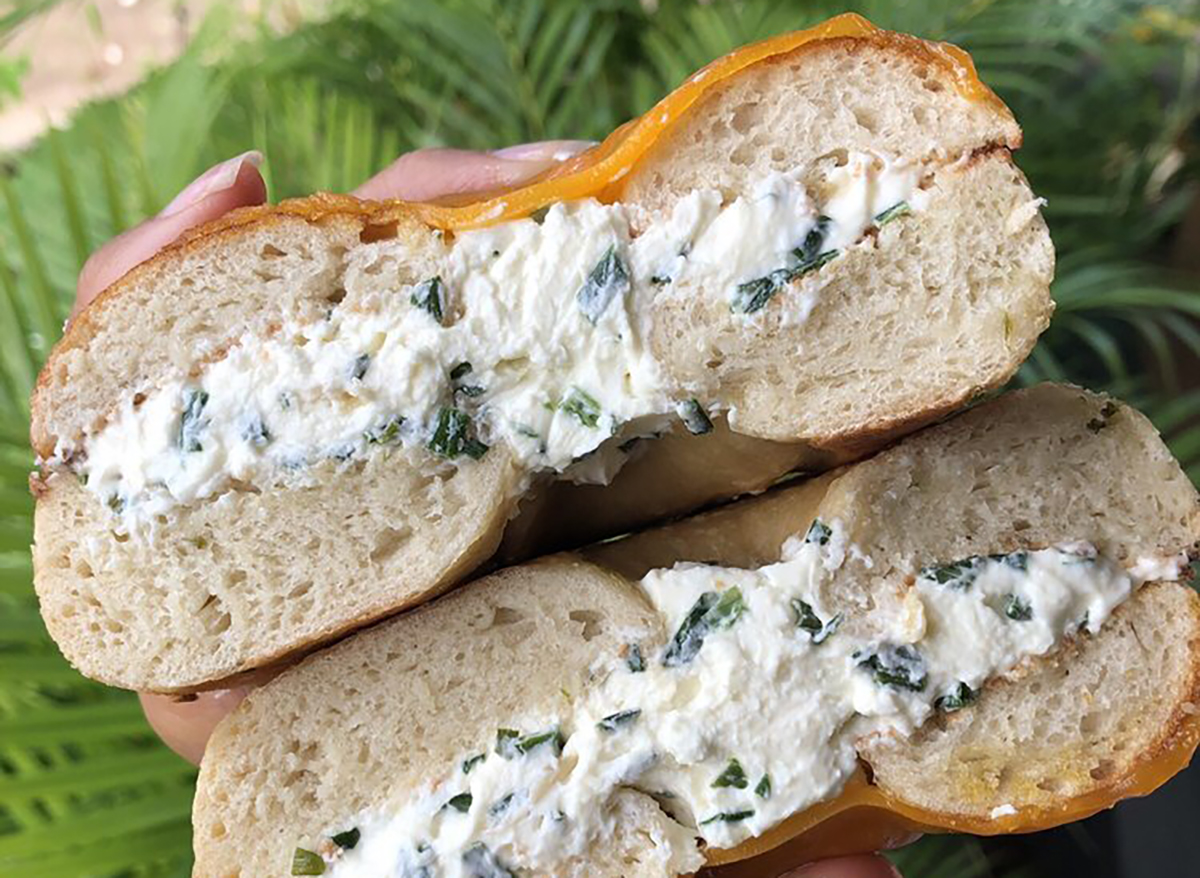 "The absolute best bagels in Maui, done the real New York way," raves one fan of these hand-rolled, kettle-boiled, fresh-baked bagels you can find right in the heart of Lahaina.
IDAHO: Sarah's Bagel Cafe in Boise
"The best bagels in the valley. Having come from the East coast, it's so nice to have a good bagel place locally," raves a satisfied customer of this cozy shop that also offers smoothies.
ILLINOIS: Kaufman's Bagel and Delicatessen in Skokie
Established in 1963 by Maury Kaufman, this suburban stalwart has "the best bagels outside of NYC" and bakes them fresh daily. Top your classic bagel with chopped liver or lox, or try a pastrami on rye at lunchtime.
INDIANA: Ripple Bagel Deli in Indianapolis
Famous for its steamed bagel sandwiches (the shop's name is due to the motto "it's the steam that makes it ripple"), this family shop has been around for almost 20 years. Try the pizza bagels!
IOWA: 5 Borough Bagels in Clive
Serving up fresh bagels, espresso, and mimosas, this "cozy and cute" spot wins raves from locals for both its bagels and the warm staff.
KANSAS: Wheatfield's Bakery Cafe in Lawrence
This bakery uses a wood fire oven to make its amazing local bread, and on Sundays only, they fresh bake the best boiled and then hearth-baked bagels in Kansas.
KENTUCKY: Cold Smoke Bagels in the Logan Street Market in Louisville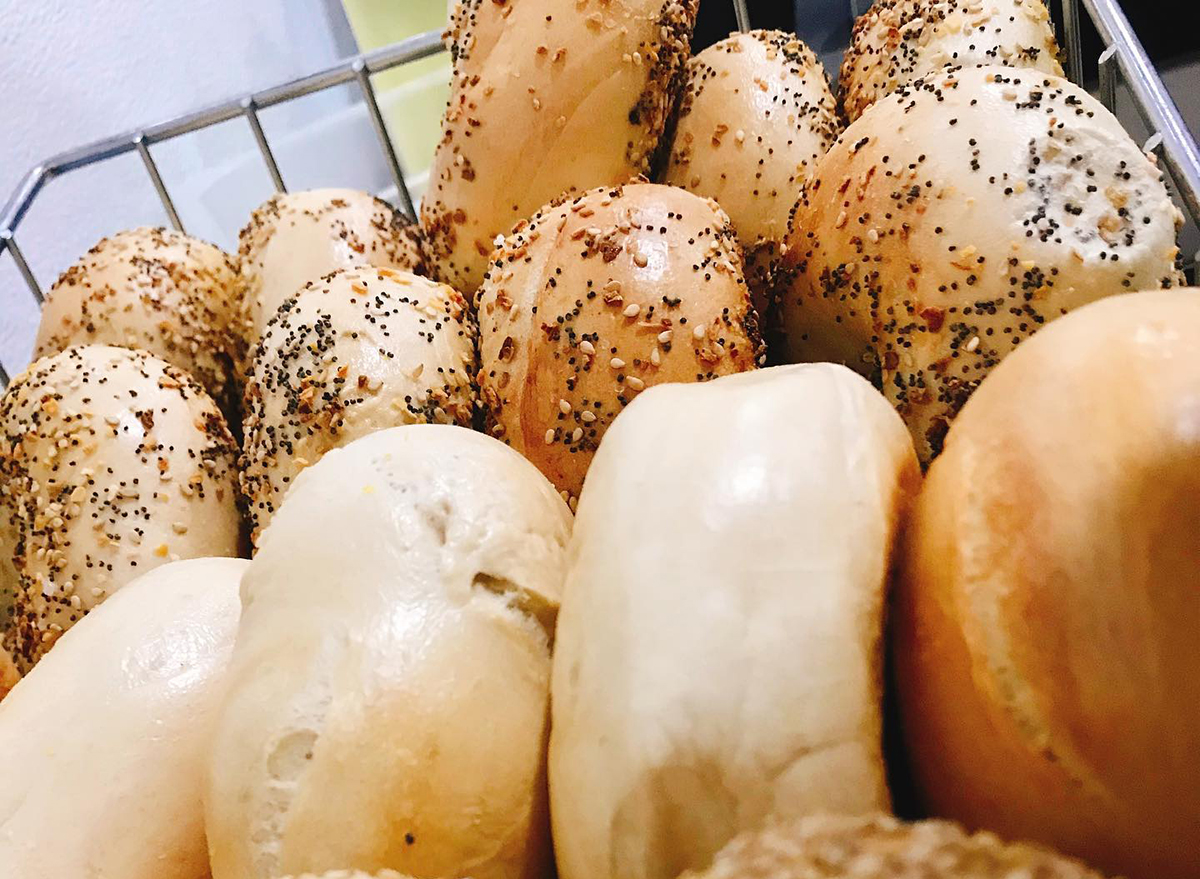 Billed as "Louisville's only place for Jewish comfort food," Cold Smoke Bagels is where you can get a classic with lox or a schmear to eat while strolling around the public market.
LOUISIANA: Flour Moon Bagels in New Orleans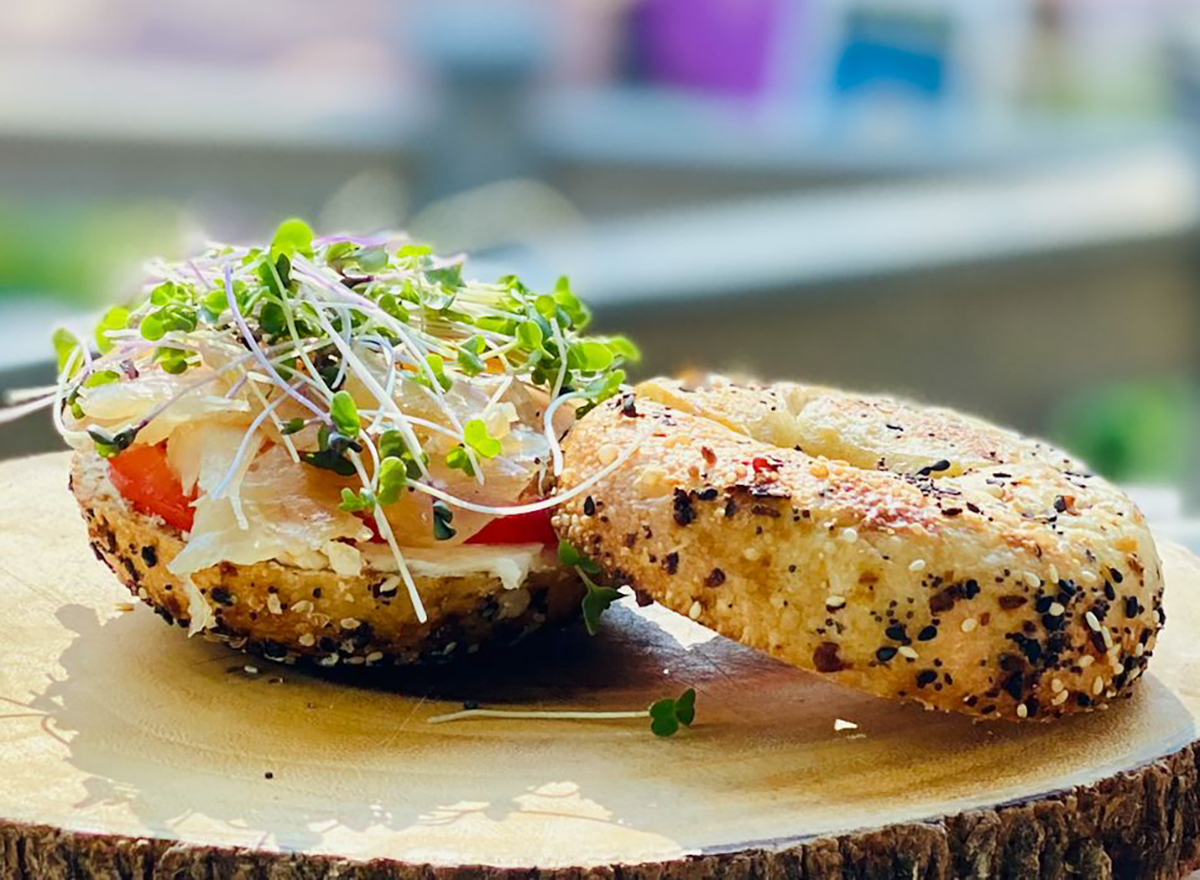 Finding good bagels isn't always easy, but the Flour Moon pop-up at Coffee Science is worth the extra effort. Pick up a bag of salt, everything, or onion bagels every Sunday.
MAINE: Union Bagel Company in Portland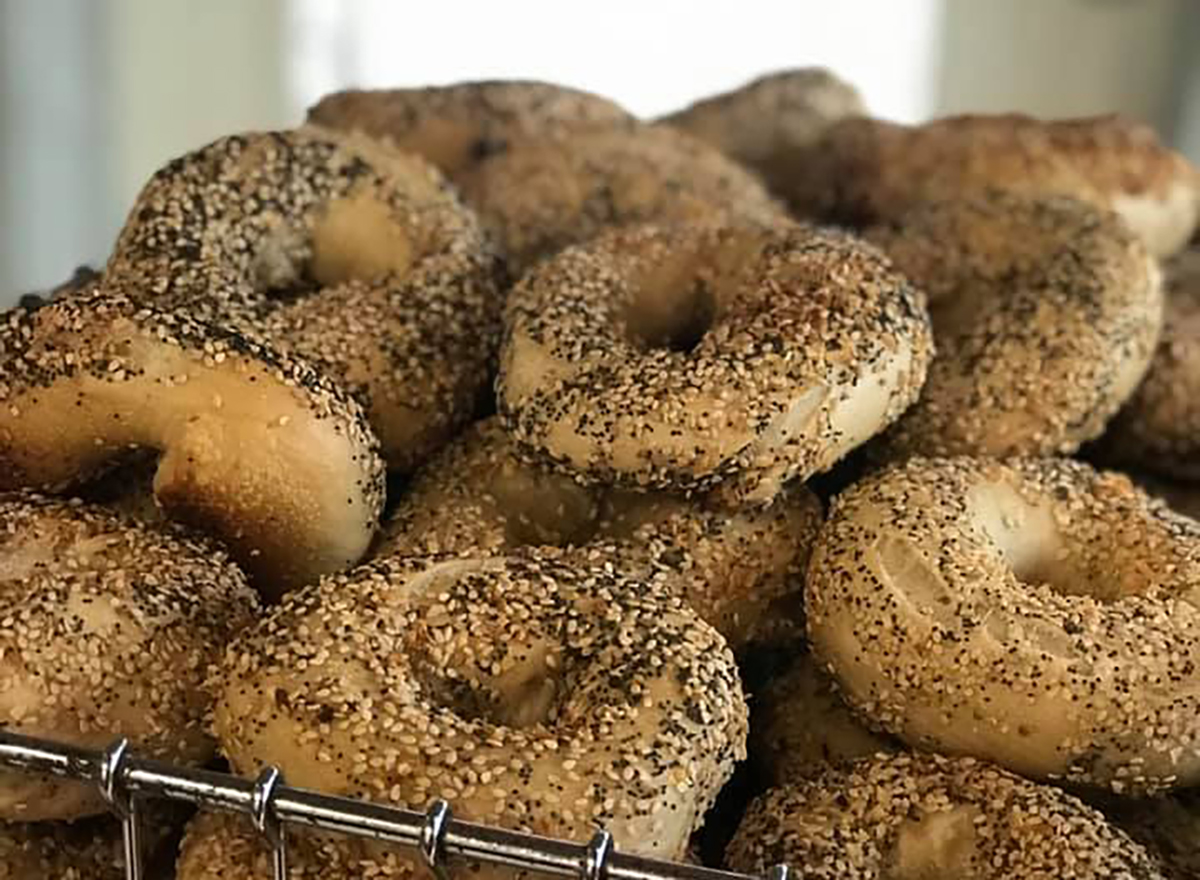 This counter spot for hand-rolled bagels is a favorite of locals and tourists alike (you can only eat so many lobster rolls). The short but tasty menu includes flavored bagels and cream cheese. You'll even find tofu options if you're keeping it vegan.
MARYLAND: Bottoms Up Bagels in Baltimore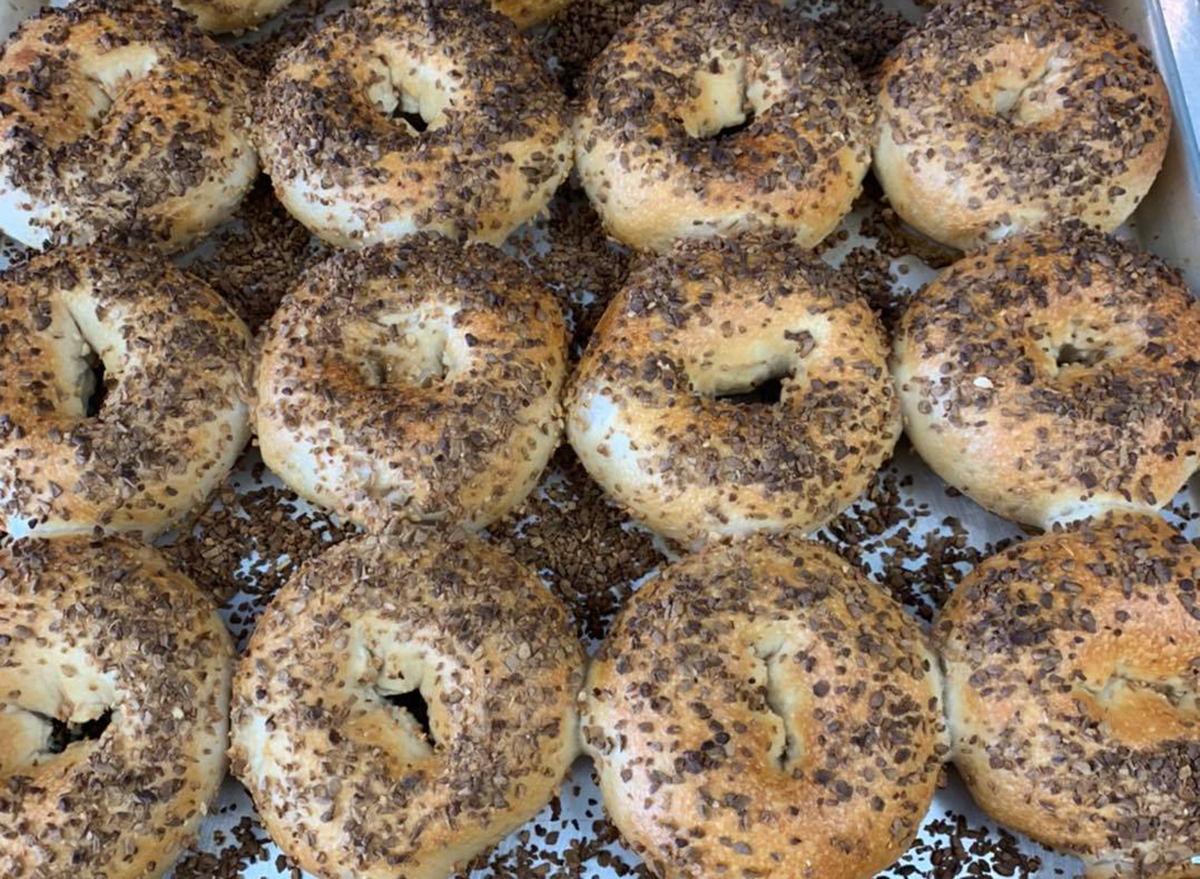 Hand-rolled bagels and housemade lox are the two things you need to know about how legit this Baltimore bagelry is. Baked fresh daily, these bagels come in every flavor from plain to whole-wheat everything.
MASSACHUSETTS: Katz Bagel Bakery in Chelsea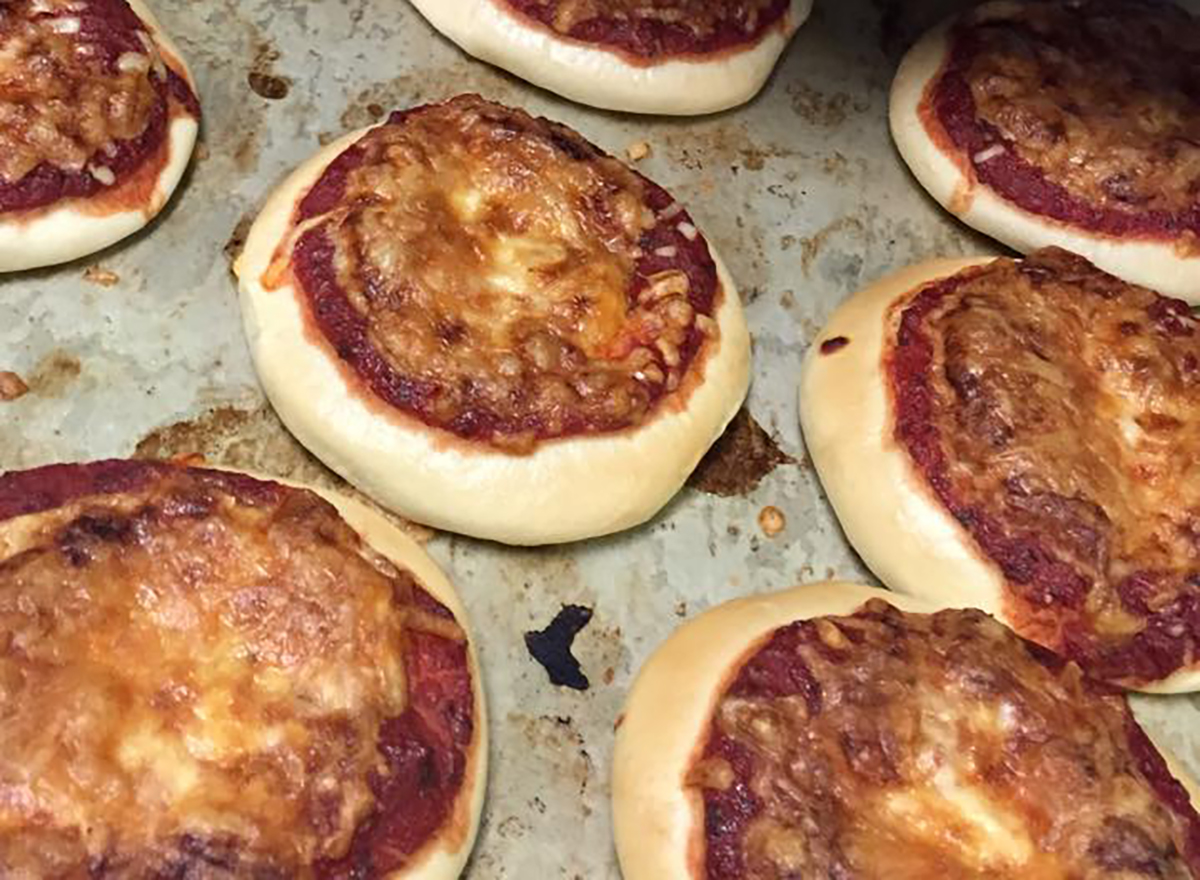 Besides its pitch-perfect NYC-style bagels, this corner shop just outside Boston began slathering red sauce and cheese on leftover bagels and selling them late night back in the 1970s. Yes, they claim to have invented the pizza bagel. We don't know if that's true, but we do know they're delicious.
MICHIGAN: New York Bagel in Various Locations
\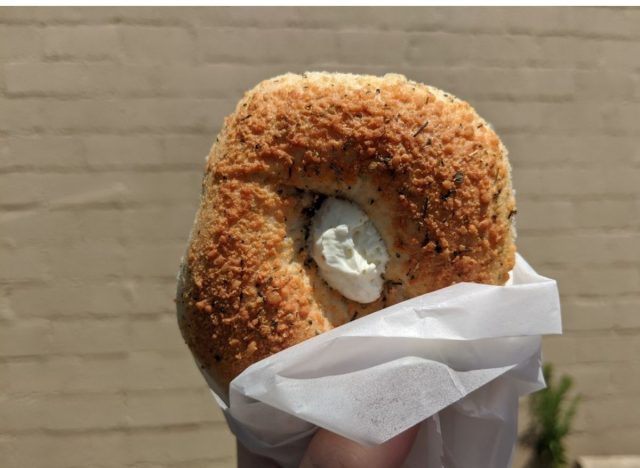 Customers rave about the incredibly fresh bagels at this 100-year old shop that's been run by the same family for four generations. "This is the freshest bagel I've ever eaten! Hot, chewy in that perfect bagel way," said one reviewer.
MINNESOTA: Asa's Bakery in Minneapolis
This bread baker also makes classic-style bagels and bialys that are ranked the best in the state. Order sesame bagels and onion bialys for pickup, and don't forget the cream cheese.
MISSISSIPPI: Big River Bagels in Clarksdale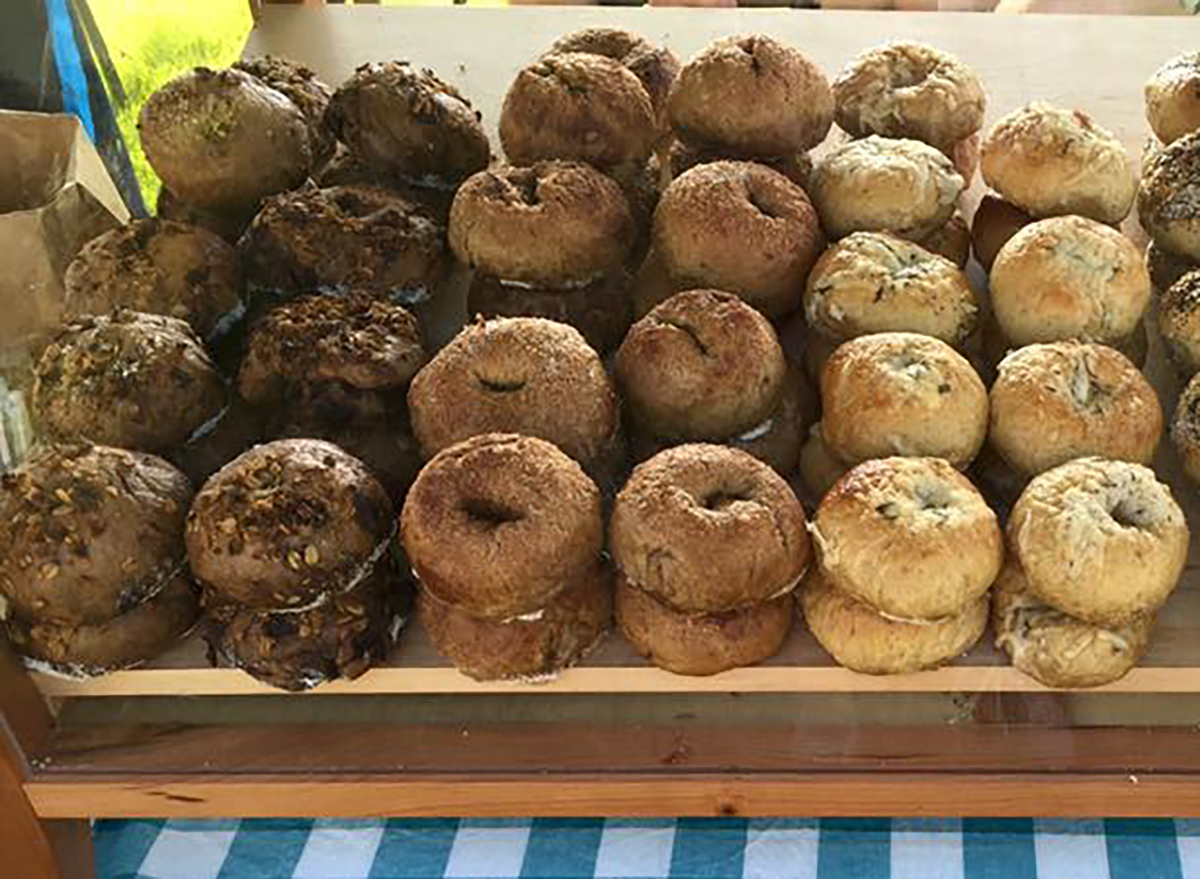 You'll have to hunt for these yummy blueberry bagels (and blueberry cream cheese), as they go fast at the bagelry's kitchen and local spots around town.
MISSOURI: Protzel's Delicatessen in Clayton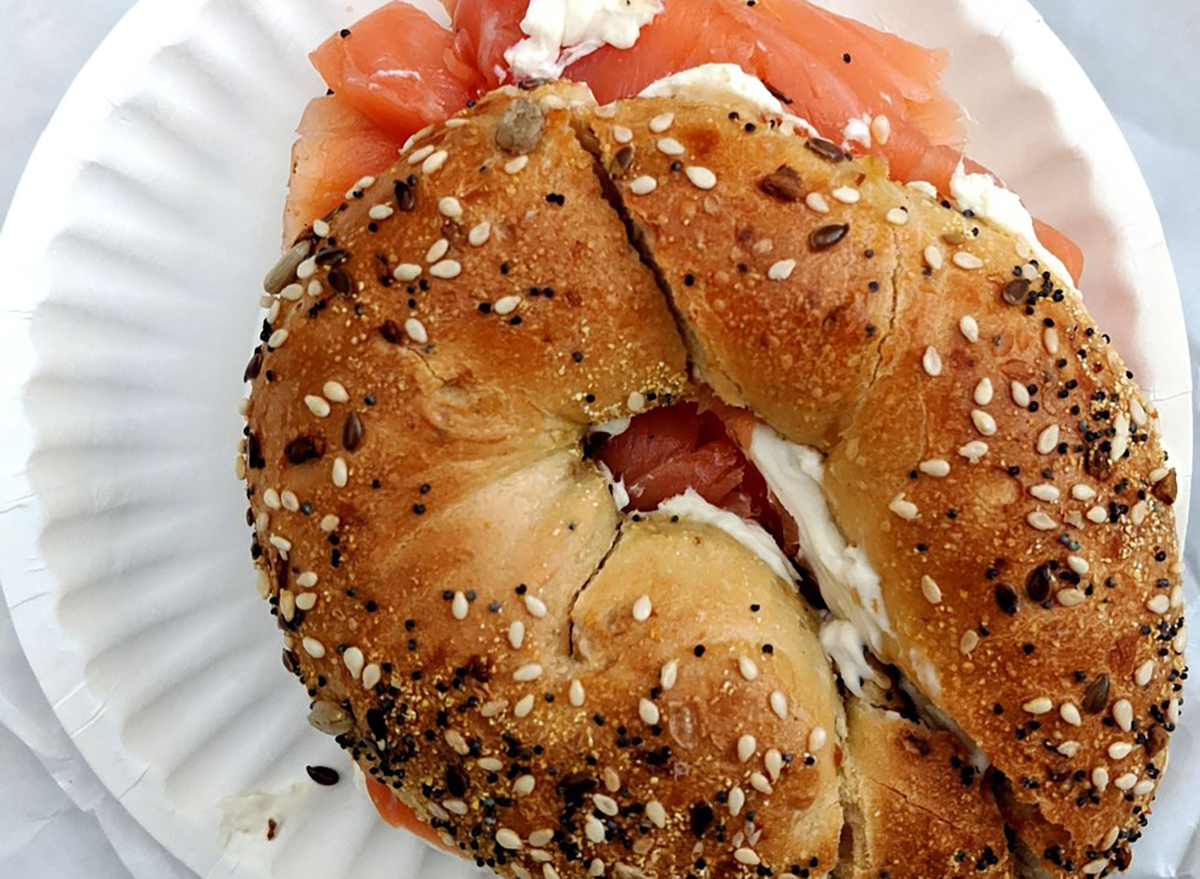 This old-school deli offers a simple bagel with cream cheese and lox that one reviewer said was "like going into a deli on 2nd Ave in NYC." High praise!
MONTANA: The Sourdough Bagel in Billings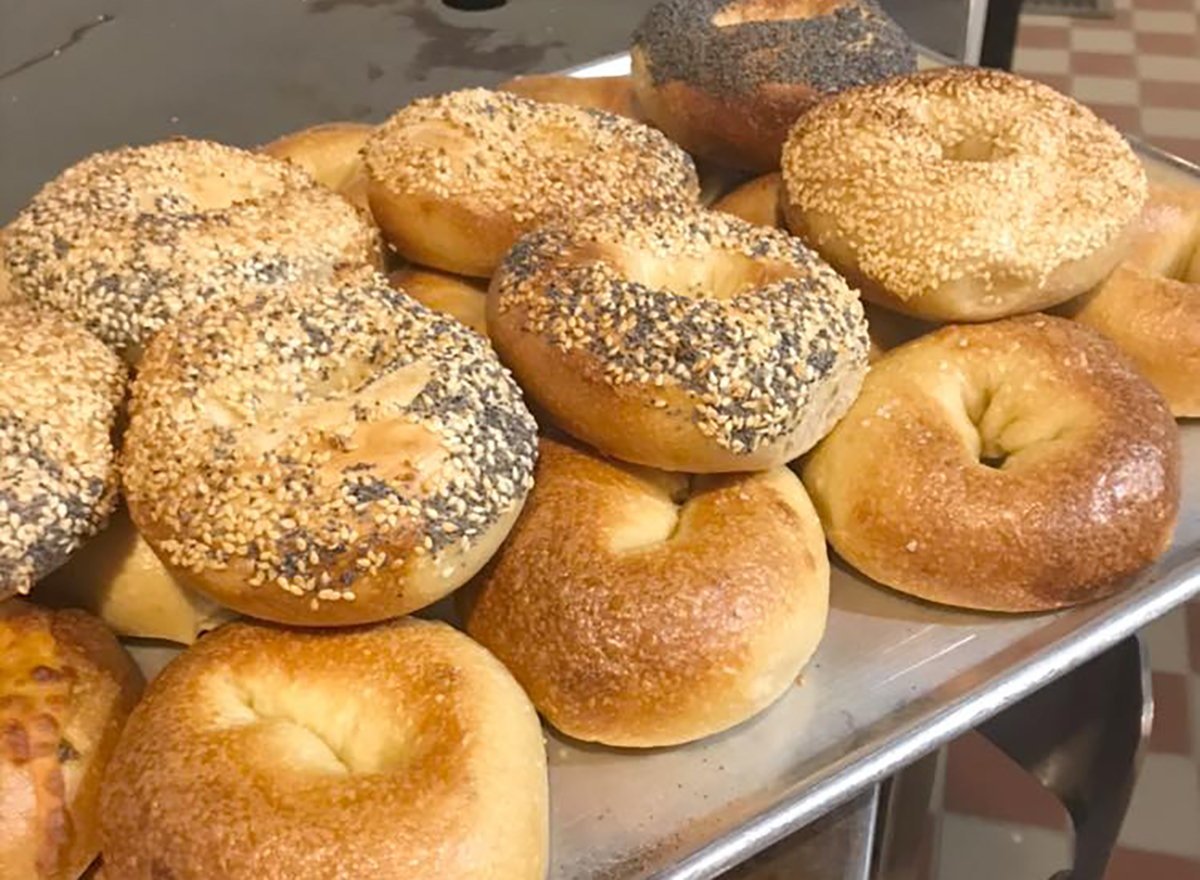 While Billings isn't exactly known as prime bagel country, this spot serving crunchy hand-crafted, slow-fermented bagels was an overnight hit, opening after the owner spent several years selling them from a box on the back of her bike.
NEBRASKA: The Bagel Bin in Omaha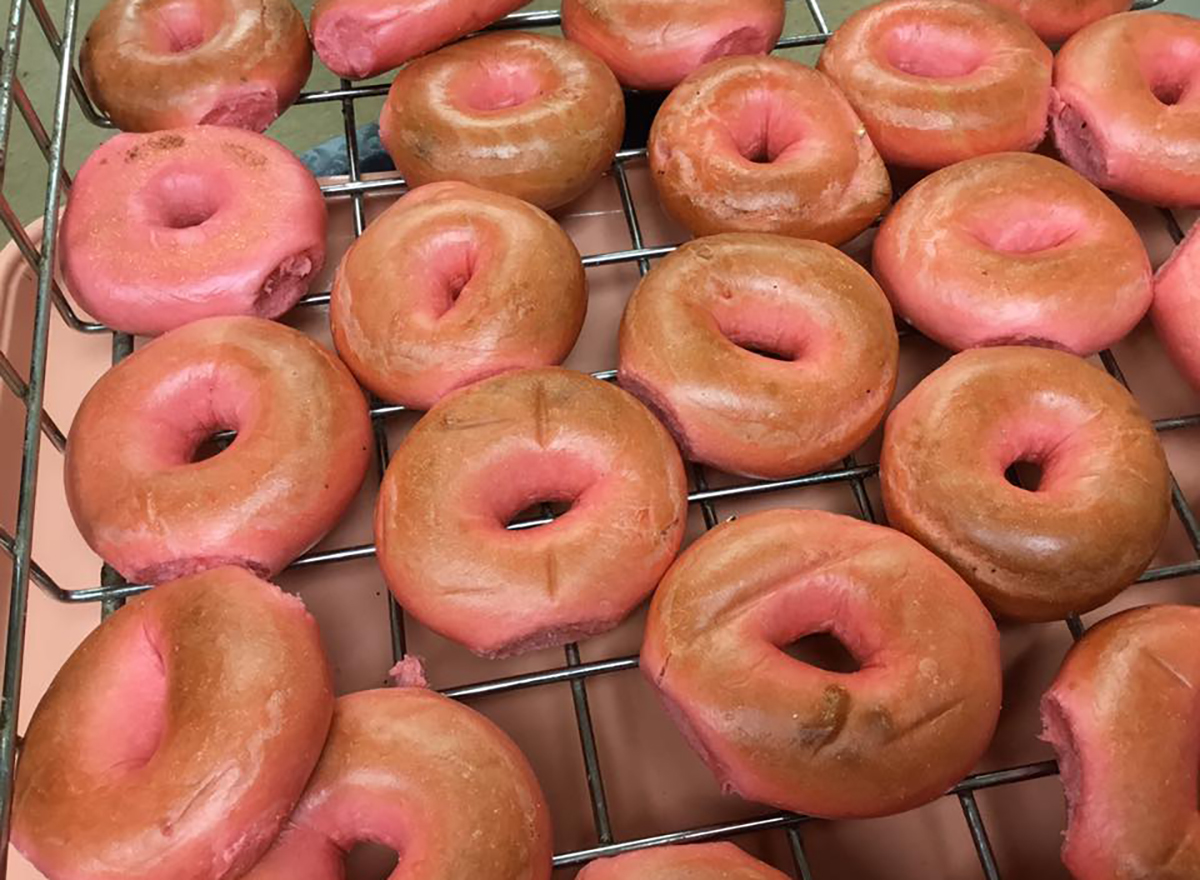 These "old-style bagels" are "made correctly, not just round bread," rave locals of this Omaha stalwart of 40 years. Pick up a baker's dozen of flavors like onion and blueberry for under $10, and you'll be a breakfast hero!
NEVADA: Life's a Bagel in Las Vegas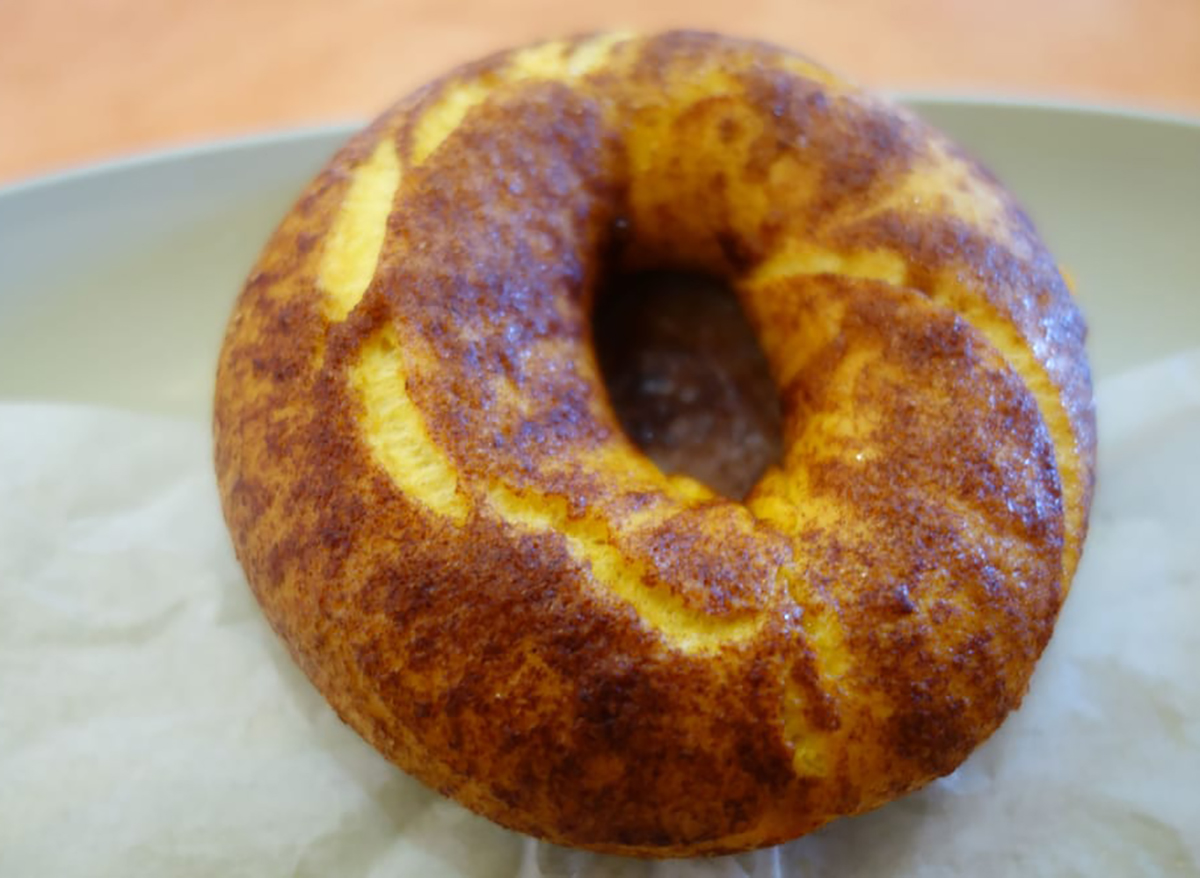 Everything is over-the-top in Vegas, and that includes this bagel shop that locals love for the French toast bagel. The shop also offers a selection of belly-busting sandwiches.6254a4d1642c605c54bf1cab17d50f1e
NEW HAMPSHIRE: Bagel Alley in Nashua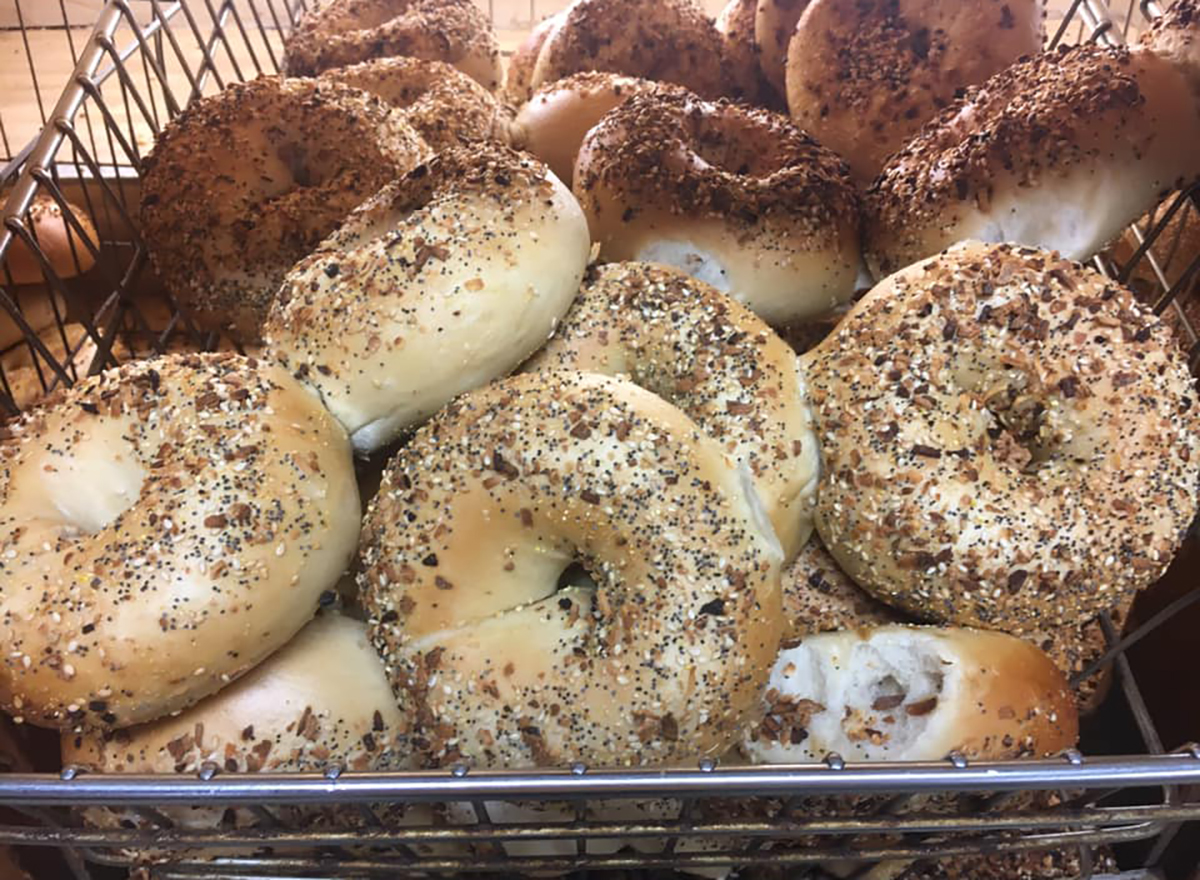 Unfussy and casual, Bagel Alley serves high-stacked, decidedly not-Kosher bagel sandwiches called "meltz" that will keep your belly full until dinner.
NEW JERSEY: Wonder Bagels in Jersey City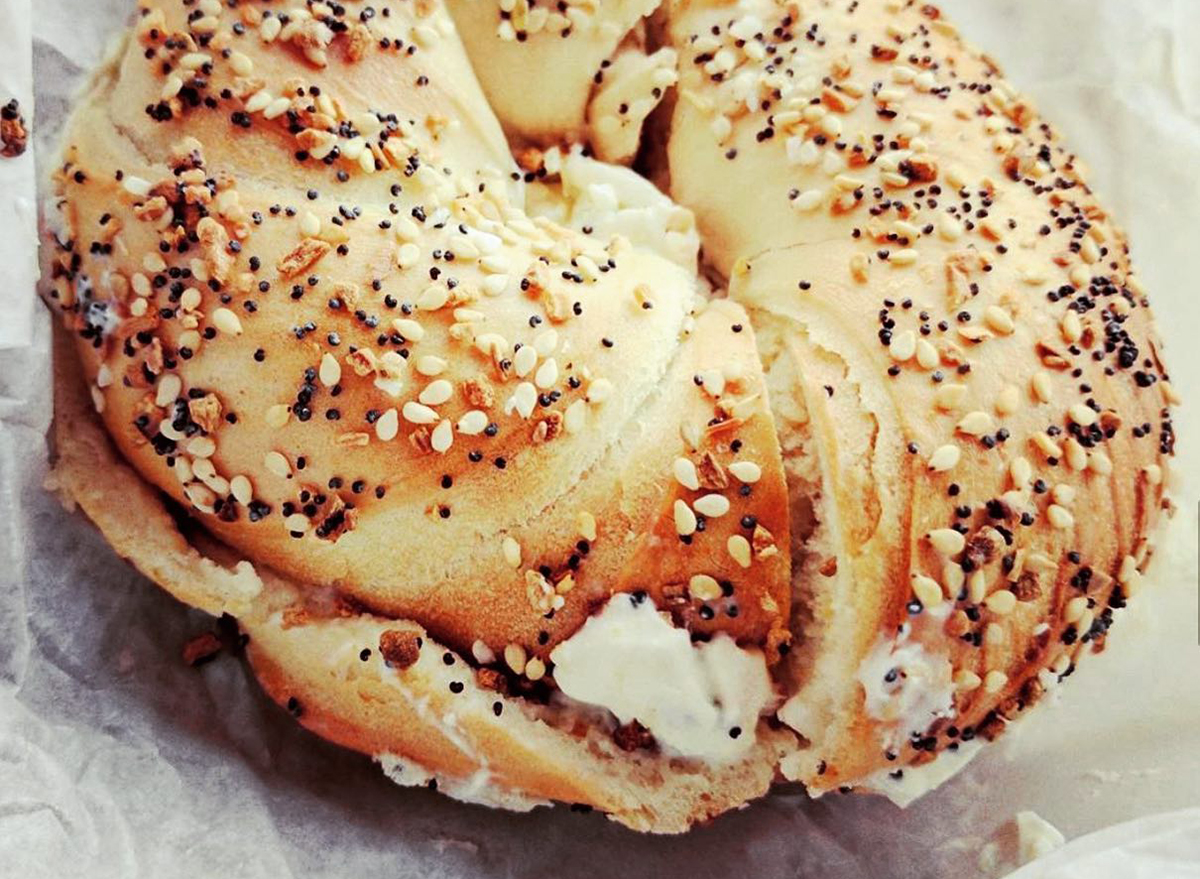 We're going to take a bold stance here: New Jersey has bagels that rival NYC's finest, and Wonder Bagels' hand-rolled New York-style is the best Jersey has to offer. And with seven locations in Jersey City, they're just a PATH train ride away.
NEW MEXICO: New York on Catron in Santa Fe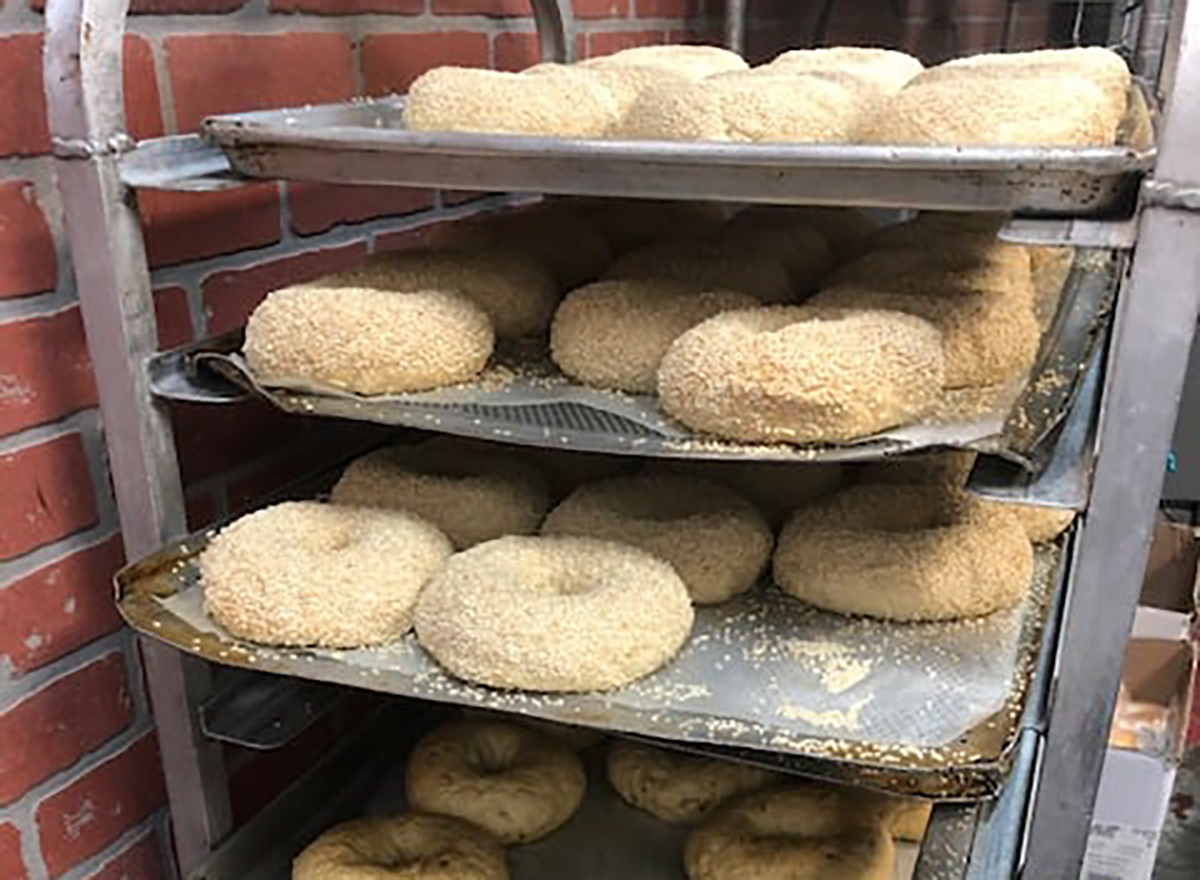 Just off historic Santa Fe Plaza sits a loosely New York-style deli that serves up a traditional bagel with Nova salmon platter, as well as deli classics like Reuben sandwiches on rye.
NEW YORK: Ess-a-Bagel in New York City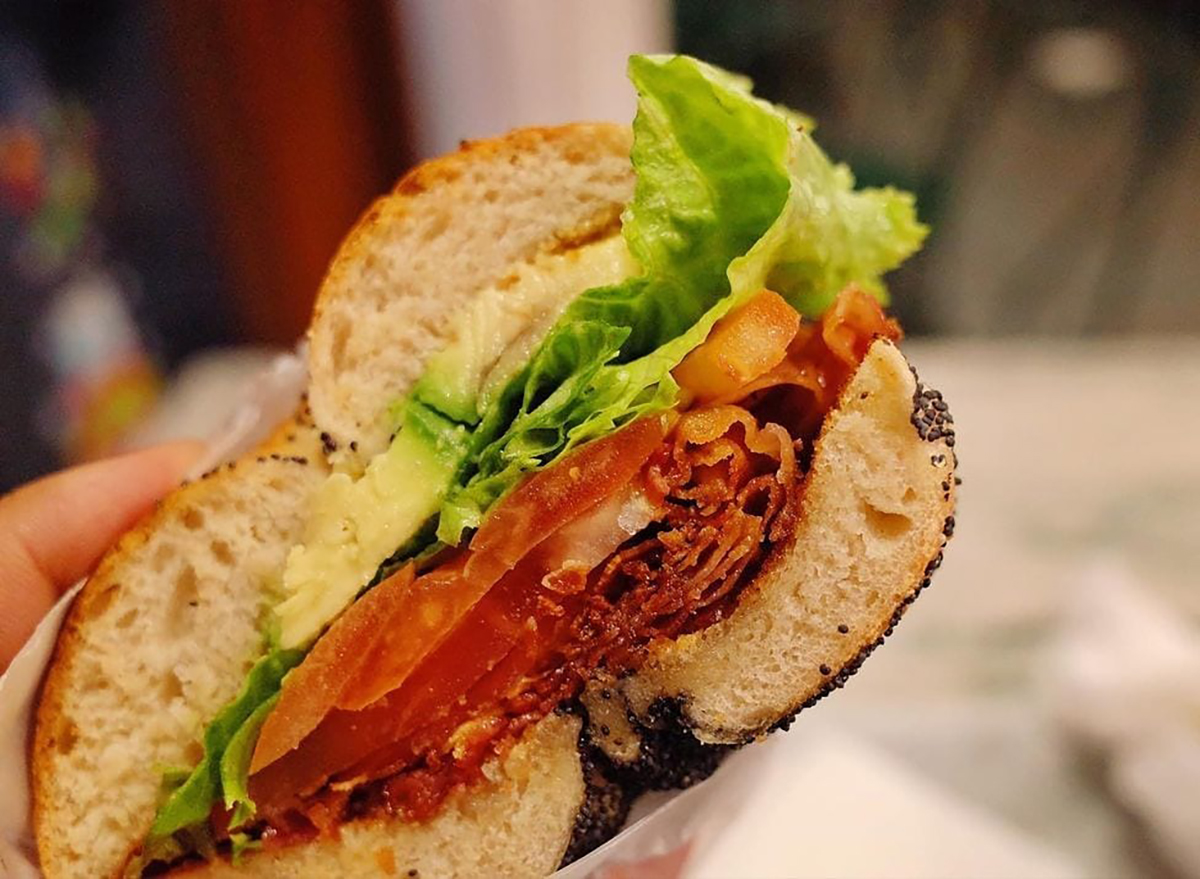 There's nowhere else in the world better for bagels than New York, and picking the best is complicated, as competition is fierce. Our pick is the spot we've returned to for more than 20 years for the perfectly boiled, fluffy, crisp bagels.
NORTH CAROLINA: Benchwarmers Bagels in Raleigh
Located in a "cool food hall space," this bagelry offers "inventive flavor combos," according to reviewers.
NORTH DAKOTA: BernBaum's Bagel in Fargo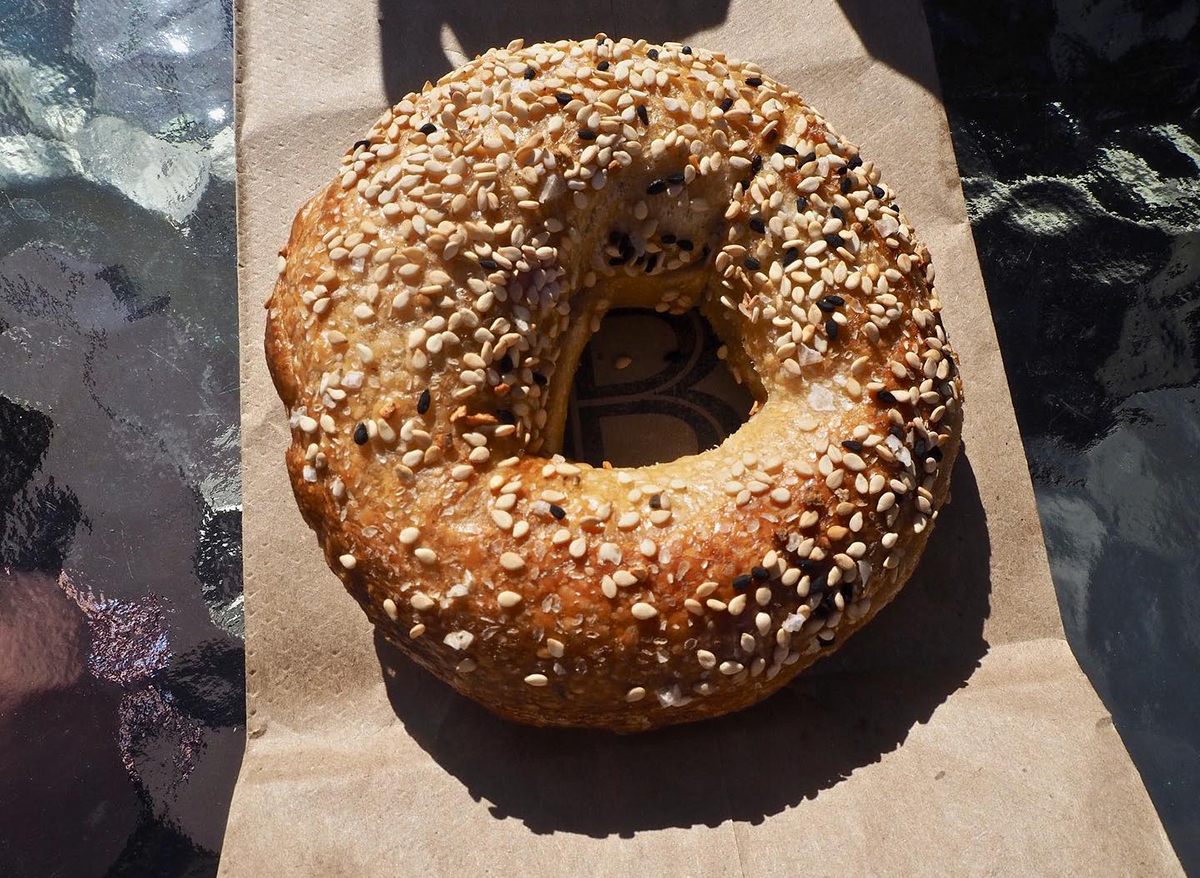 A classic New York deli in Fargo, BernBaum's serves rave-worthy bagels, as well as latkes, blintzes, and knishes. Don't miss the vegan Reuben!
OHIO: Lox, Stock, and Brisket in Shaker Heights
Located at the Van Aken Market Hall, this venture from local favorite chef Anthony Zappola offers a Seinfeld-reference-heavy menu (there's a big salad!) and offers deli perfect bagels for breakfast.
OKLAHOMA: Old School Bagel Cafe in Tulsa
This literally old-school spot cures its dough overnight, then boils it before baking, for perfect New York-style bagels in Oklahoma. Whodathunkit?
OREGON: Henry Higgins Boiled Bagels in Portland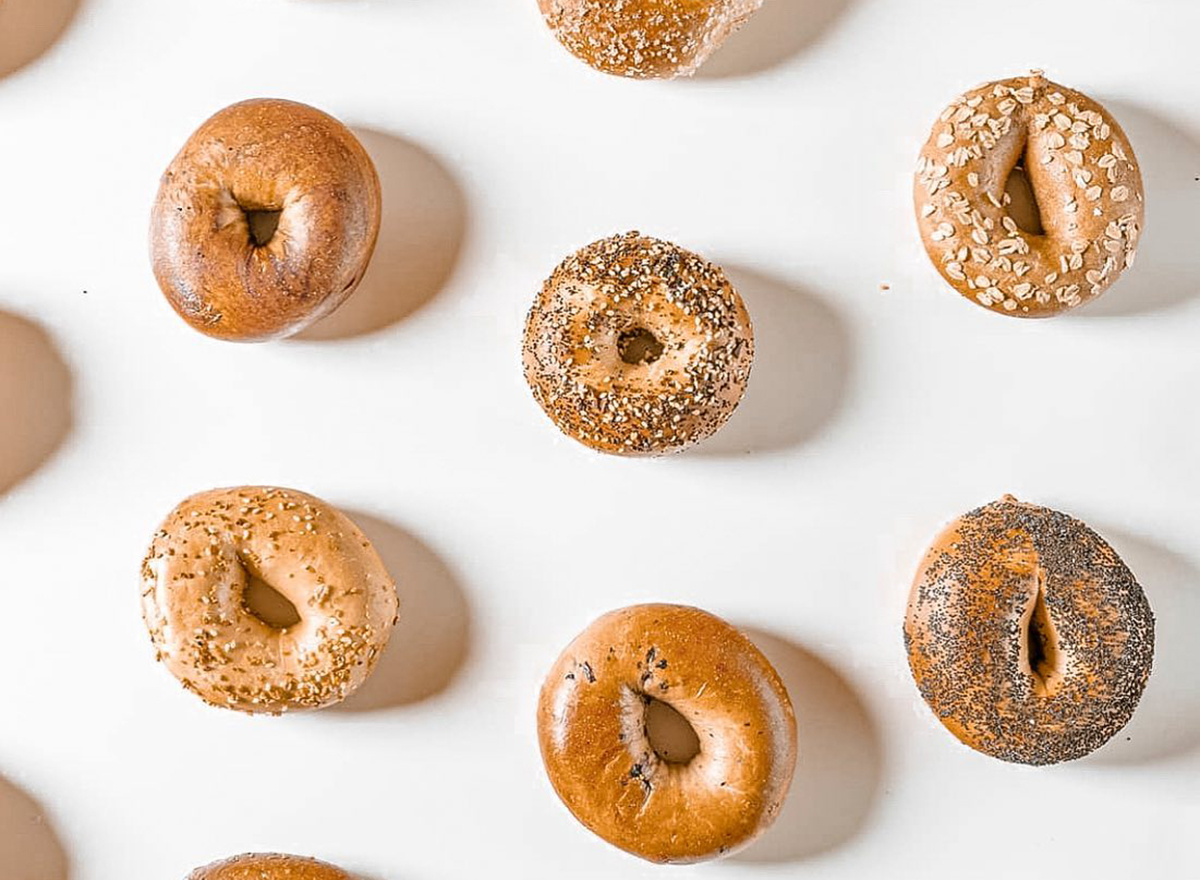 The boiled bagel love has spread all the way to the west coast with this Portland shop that offers fresh bagels daily using Shepard's Grain flour and Bob's Red Mill flour and seeds.
PENNSYLVANIA: Kaplan's New Model Bakery in Philadelphia
One of the oldest Jewish bakeries in the city, Kaplan's New Model serves up perfectly chewy kosher bagels in a variety of flavors, including French toast, whole wheat, and blueberry.
RHODE ISLAND: Rebelle Artisan Bagels in Providence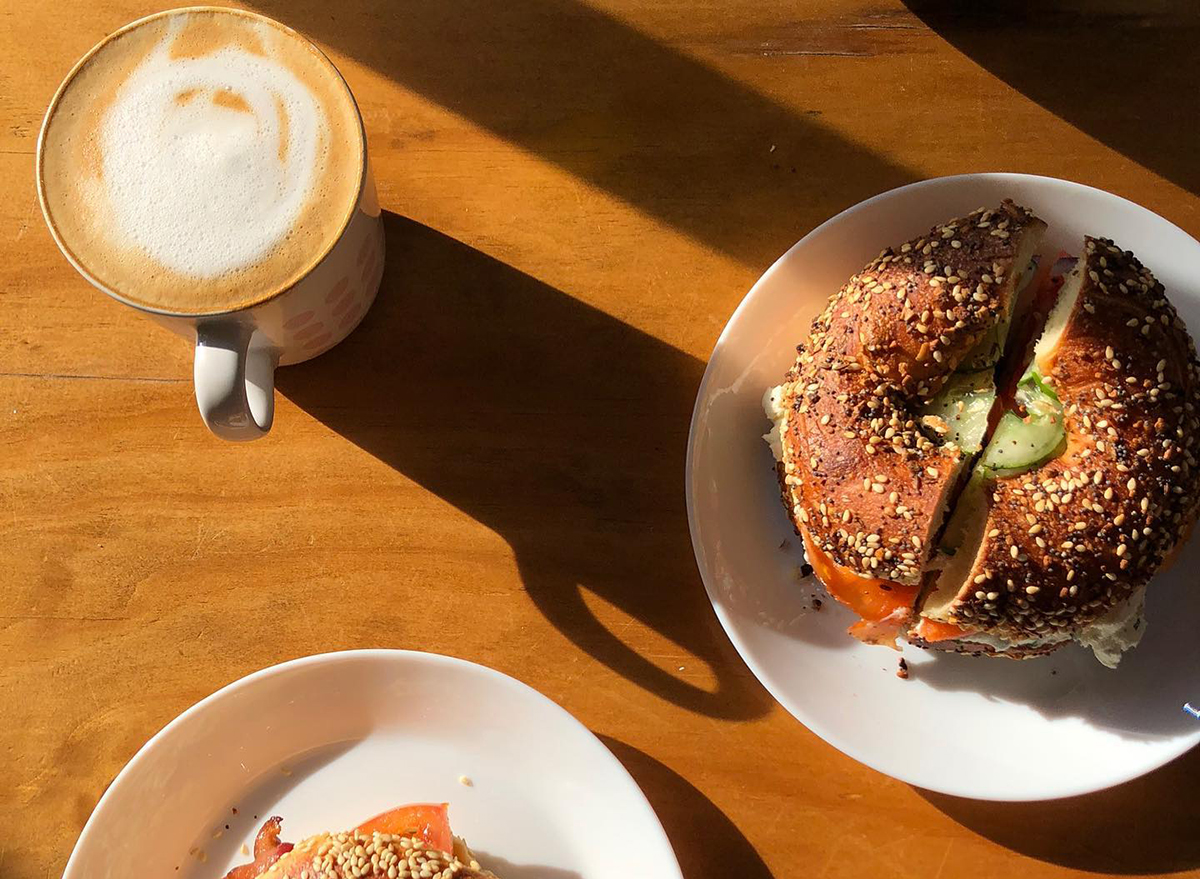 Not only are the bagels hand-rolled, cold fermented, and boiled before baking, but this award-winning Rhody spot also makes cream cheese flavors like honey and sea salt and Mexican street corn (heavy breathing).
SOUTH CAROLINA: Bagel Nation in Charleston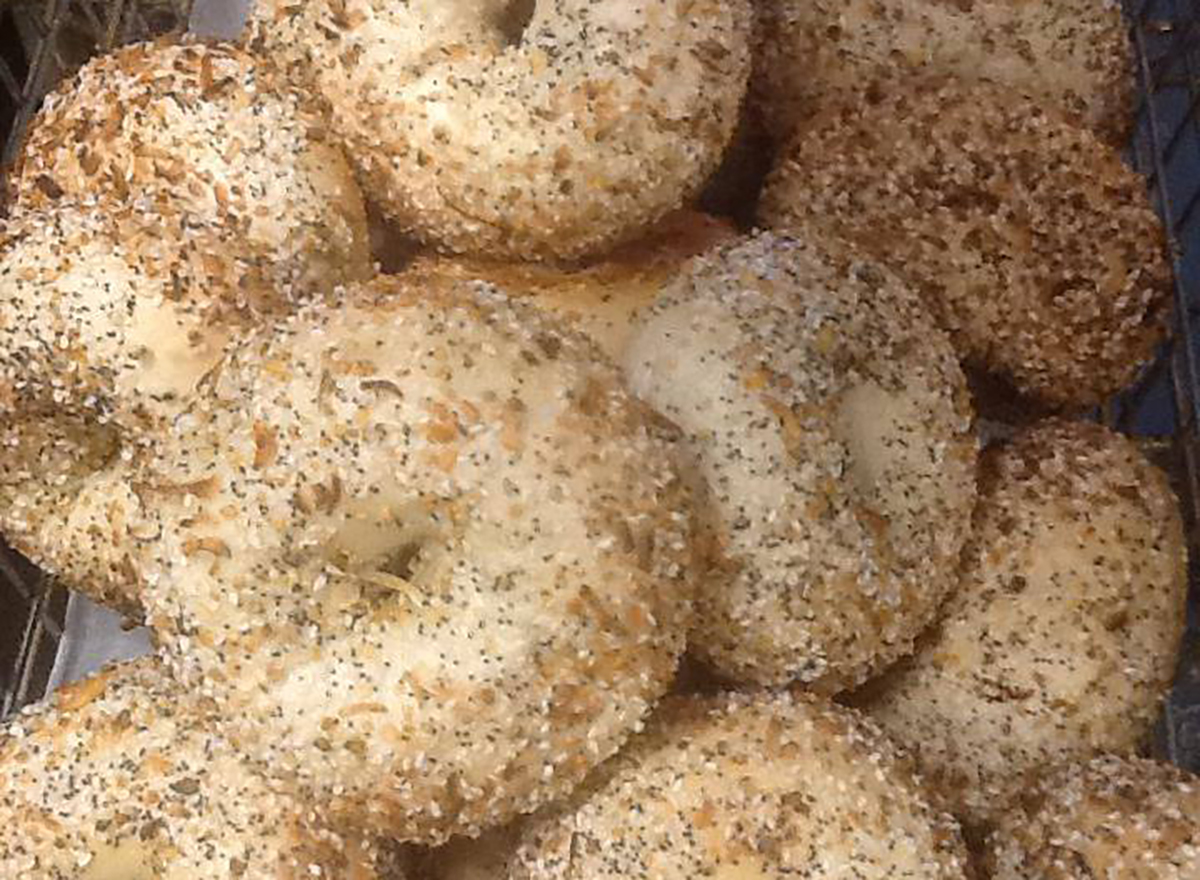 Repeatedly named the best bagel in town by the Charleston City Paper, Bagel Nation is a college student and local favorite for bagel sandwiches like the Southern Belle, which includes egg, Cajun spices, green peppers, tomatoes, sausage, and cheese.
SOUTH DAKOTA: Black Hills Bagel in Rapid City
The extremely not-traditional style bagels at Black Hills are packed with delicious and creative flavors, like white chocolate chip and spinach parmesan.
TENNESSEE: Mitchell Delicatessen in Nashville
This bustling deli serves bagel sandwiches and with a smear of cream cheese on weekends and fresh-baked bagels with spreads Monday through Friday until they sell out (they always sell out).
TEXAS: Nervous Charlie's in Austin
Try the lunch sandwiches on bagels at this cute shop that has its dough shipped in from NYC, to which they add local flavor and flair.
UTAH: The Bagel Project in Salt Lake City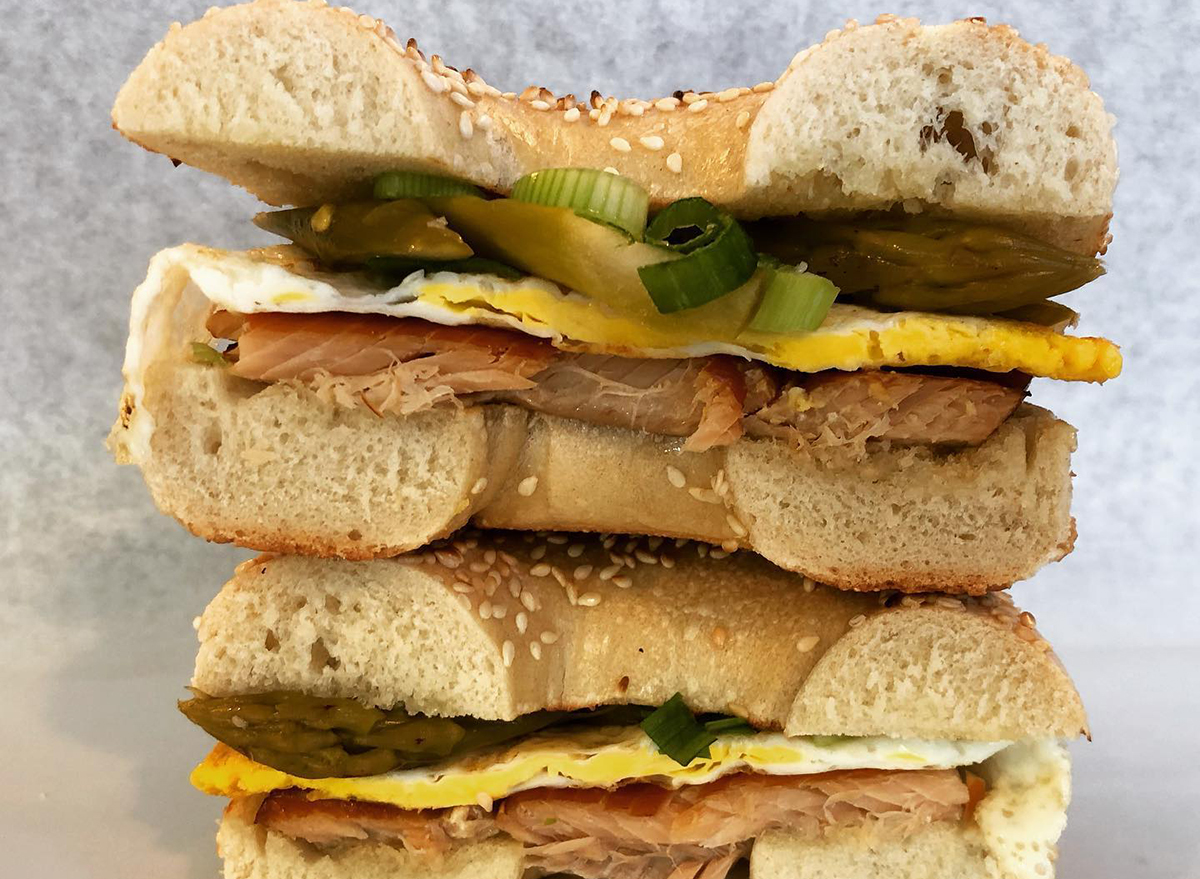 Believe it or not, it's possible to get amazing bagels even in Utah! Since 2011, the people behind The Bagel Project have been making traditional bagels served with house-cured lox and cream cheese.
VERMONT: Myer's Bagel Bakery in Burlington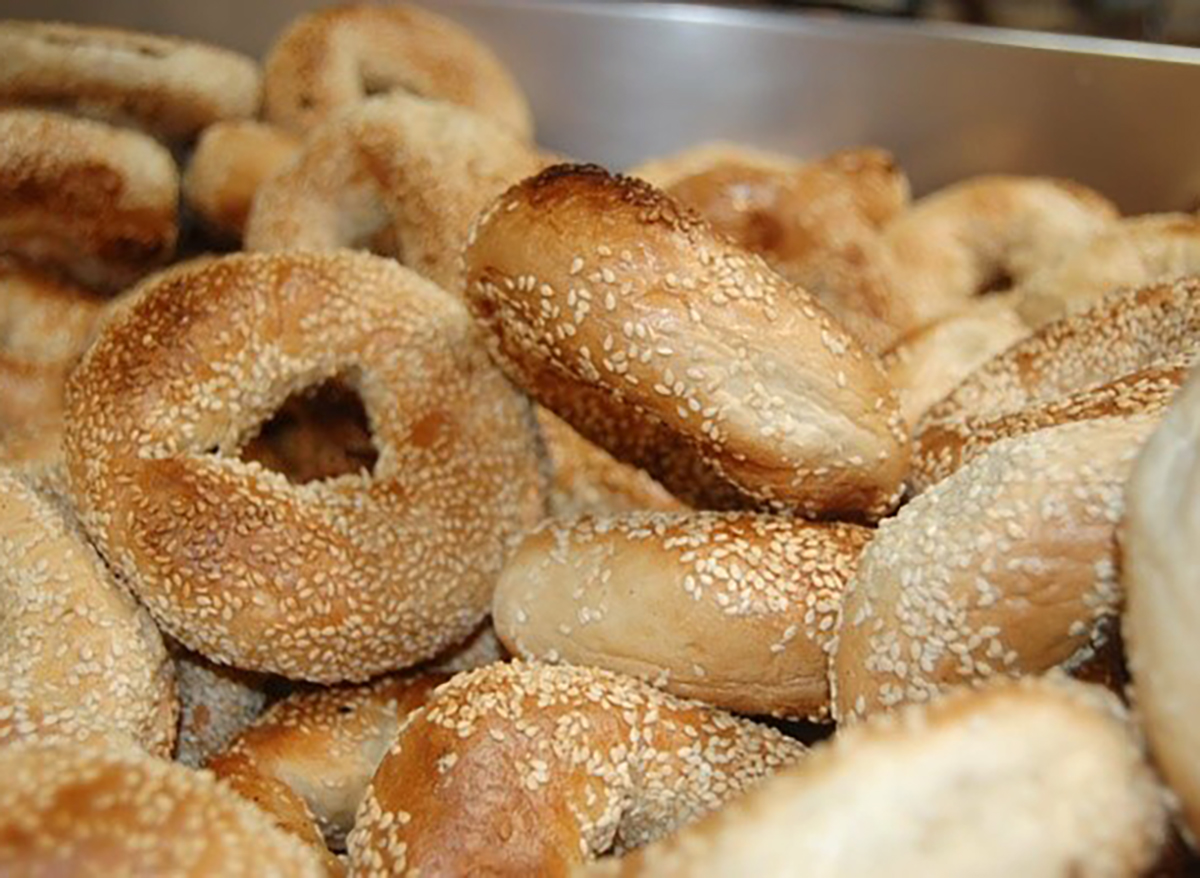 Named one of the best bagel shops in America, Myer's serves up fresh, Montreal-style bagels daily, including some incredible bagel sandwiches like the McMyer, packed with house-roasted Brisket, melted Swiss, pickles, coleslaw, griddled fingerling potatoes, and green day sauce.
VIRGINIA: Yorgo's Bageldashery in Norfolk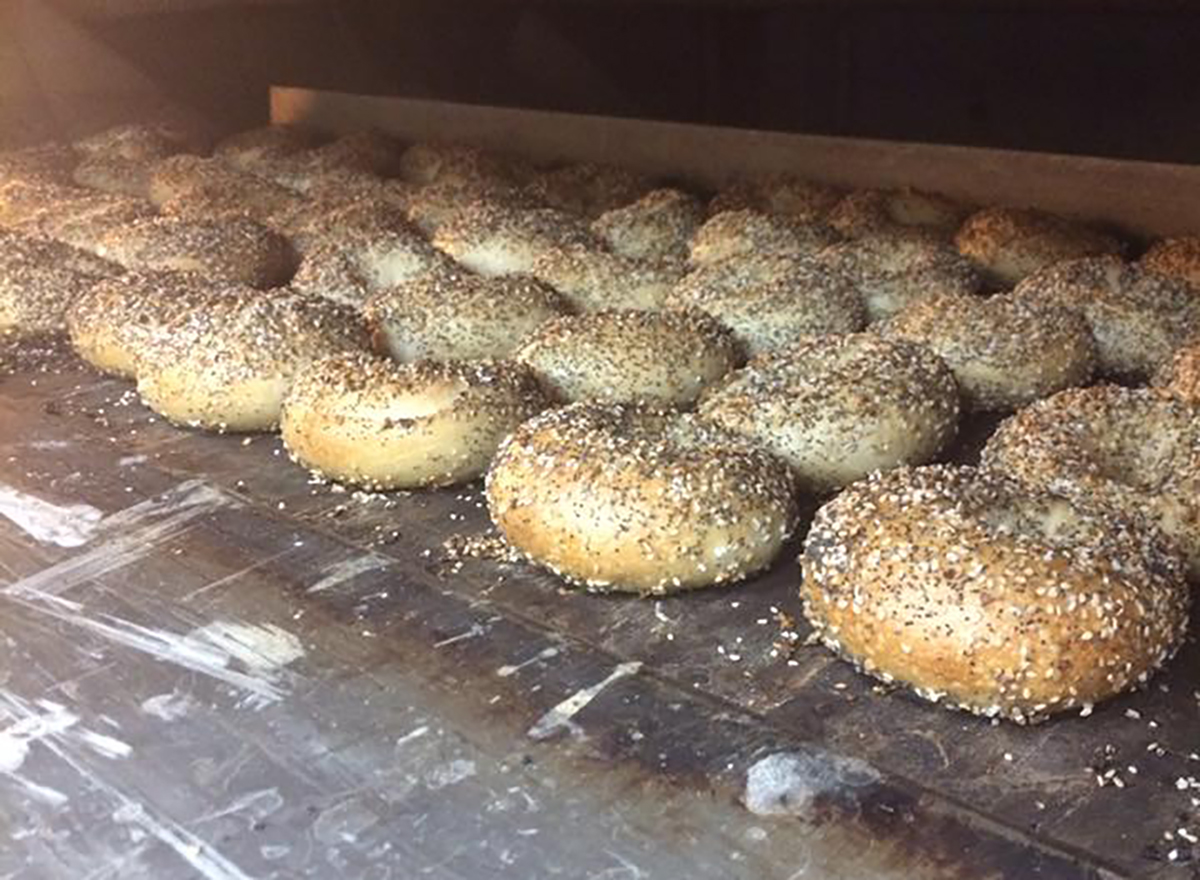 Offering classic and gluten-free options, Yorgo's bagels are "fresh and delicious" and offer invention toppings like jalapeño cream cheese.
WASHINGTON: Mt. Bagel in Seattle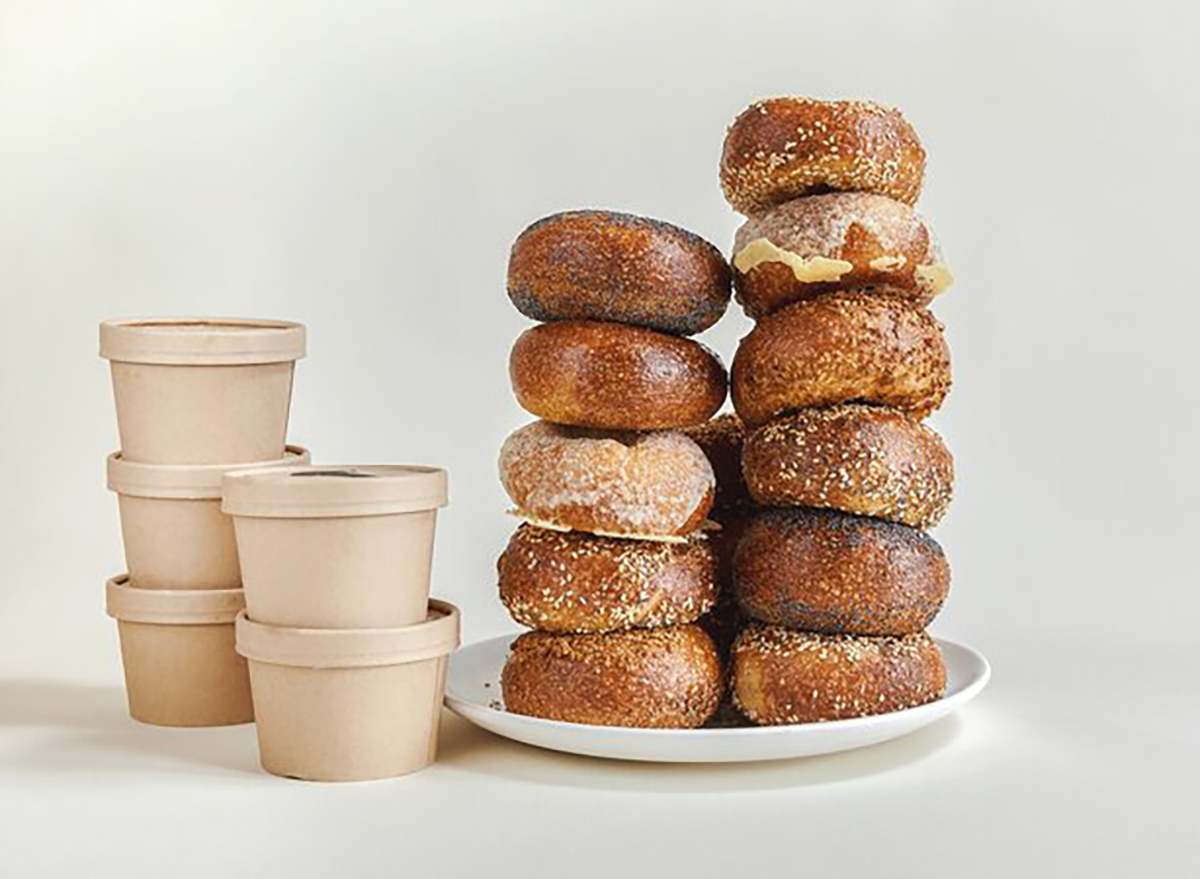 While the Seattle area isn't really known for great bagels, locals swear by the elusive delivery-only bagel bakery that sells out in minutes weekly. Follow them on Instagram for a peek at their soft and crusty treats.
WEST VIRGINIA: Royalicious in Charles Town
Reviewers say this spot, which also serves Italian pastries, has "the best bagels anywhere" and has "the friendliest staff."
WISCONSIN: Allie Boy's Bagelry & Luncheonette in Milwaukee
Allie Boy's promises a Middle Eastern mashup with its fresh-baked, New York-style bagels (the owners grew up in NYC and the Middle East), topping them with creative options like a braised duck and tamago egg salad.
WYOMING: Pearl Street Bagel in Jackson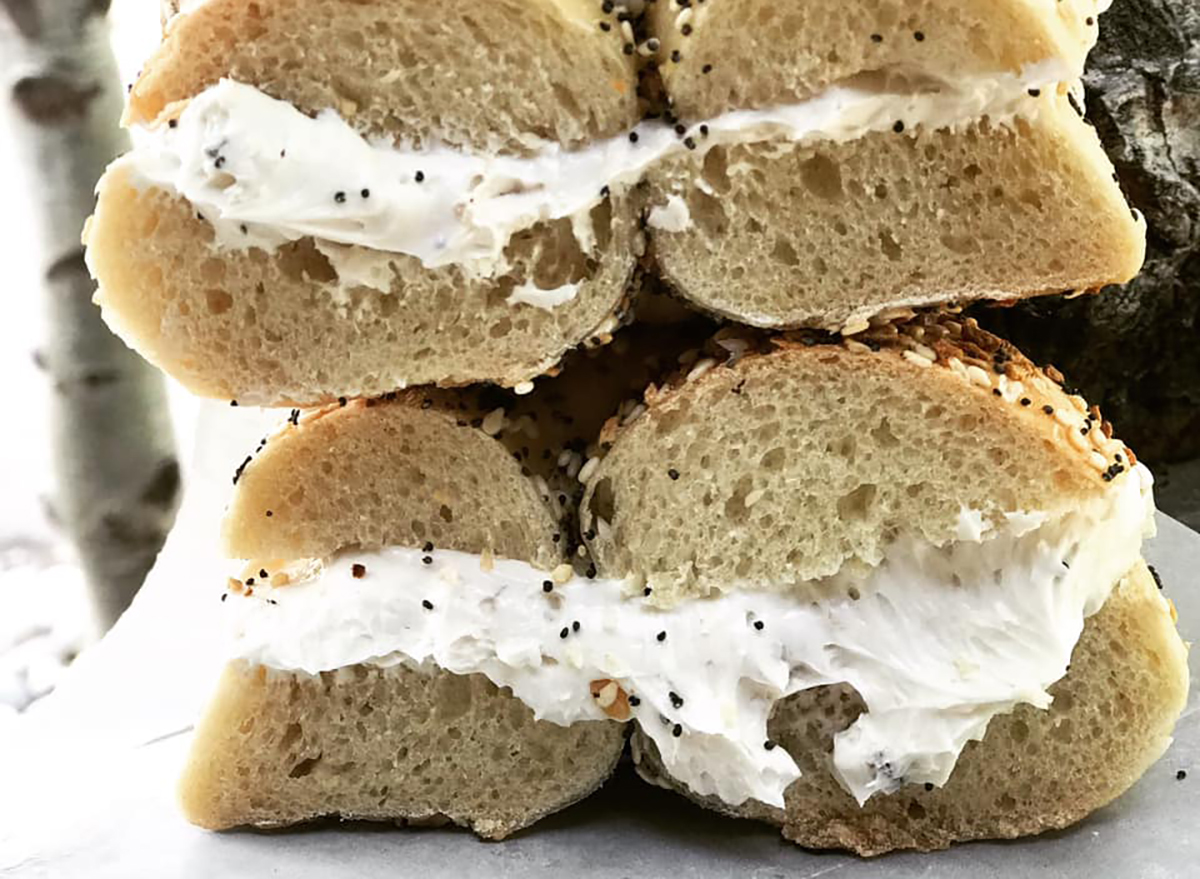 With reviewers raving about how "you can taste how fresh the bagels are," hungry people in Jackson line up for this spot's baked goods and chai lattes.
Check out more spots in your state for the perfect bite:
The Best Meatloaf In Every State
The Coolest Diner in Every State
The Best Bakery in Every State
Tanya Edwards
Tanya Edwards is a seasoned food and health journalist, who has held roles at Yahoo Health as Managing Editor and at Food Network as Programming Director.
Read more about Tanya