12 Best Protein Bars for Candy Lovers
With a candy-inspired bar, you'll never have to choose between your sweet tooth and a flat belly again!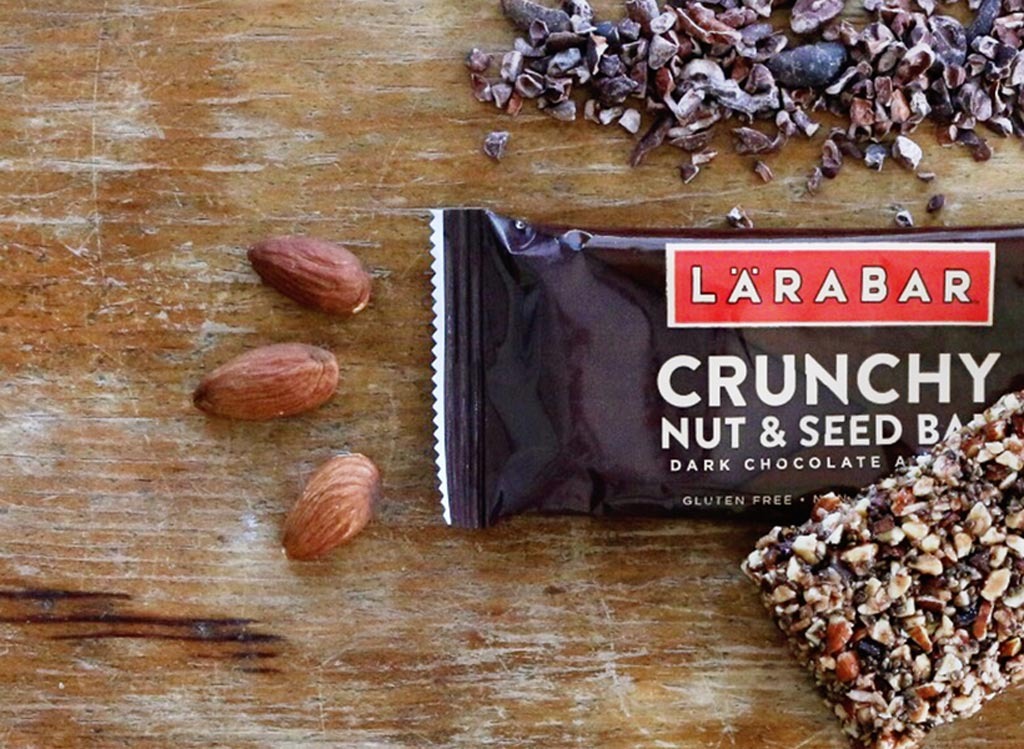 It's all too common that the terms "protein bar" and "candy bar" are used in the same sentence. And that's because, more often than not, the post-gym snack carries globs of sugar and tons of chemicals—just like the average candy store treat. But every now and again, you hear the two terms used together in a far more positive way—like when some of the best-tasting protein bars are also really good for you. (Cue that time my friend bit into a KIND bar, immediately proclaimed that it reminded her of an Almond Joy, and then returned to the store to buy more.)
Thankfully, KIND isn't the only protein bar manufacturer that knows Americans—even those trying to dial back on sugar and junk food—love candy. A number of different snack purveyors have created healthy protein bars that are reminiscent of all sorts of different sweet treats. Have an affinity for a particular candy? Scroll through our protein bar picks to find out which bar is sure to make your taste buds swoon.
RX Bar Mint Chocolate Chip
210 calories, 9 g fat, 2 saturated fat, 200 mg sodium, 24 g carbs, 24 g carbs, 3 g fiber, 14 g sugar, 12 g protein
Perfect for: York Peppermint Patty devotees
If you love the combination of cool, refreshing peppermint and decadent dark chocolate, you're sure to be a fan of this mint chocolate chip bar by RxBar. Made with a combination of dates, egg whites, nuts, cacao, peppermint oil, and sea salt, it's impossible to go wrong with this reduced sugar choice.
Snag them online here.
KIND Dark Chocolate Almond & Coconut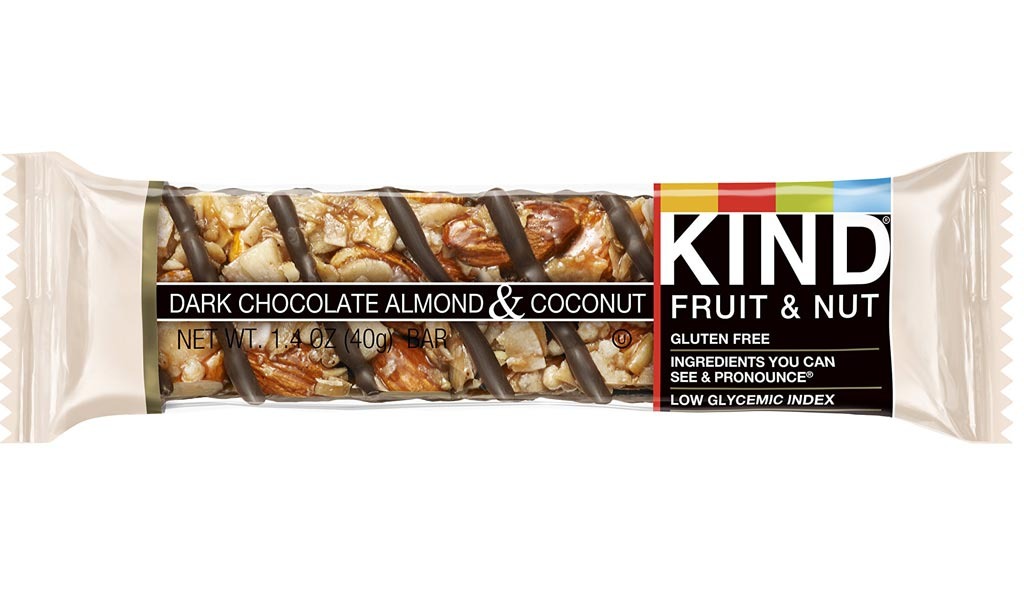 190 calories, 12 g fat, 5 g saturated fat, 25 mg sodium, 22 g carbs, 4 g fiber, 12 g sugar, 3 g protein
Perfect for: Almond Joy fans
Unlike an Almond Joy, which carries over 20 grams of added sugar, this delightfully coconutty KIND bar only packs 9 grams of added sugar. The additional 3 grams you see listed on the nutrition panel is the naturally-occurring variety from the coconut. Toss one of our best-tasting protein bars in your gym back for a pre-sweat-sesh snack that will keep you going.
Snag them online here.
ALOHA Peanut Butter Chocolate Chip Protein Bar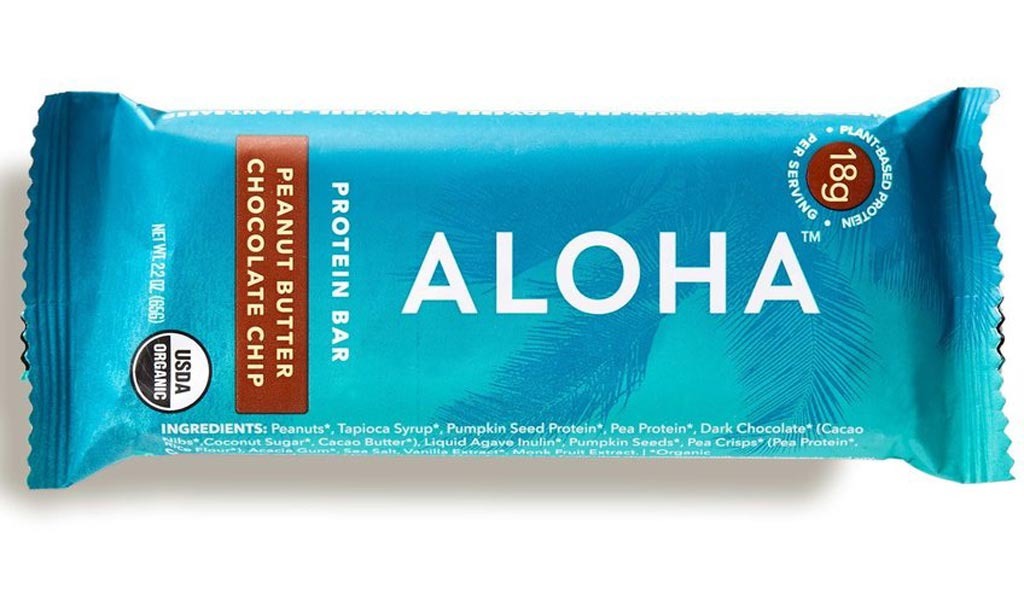 270 calories, 13 g fat, 2 g saturated fat, 240 mg sodium, 26 g carbs, 6 g fiber, 12 g sugar, 18 g protein
Perfect for: Peanut Butter M&M addicts & Reese's Peanut Butter Cup lovers
There's something about the combination of chocolate and peanut butter that can't be beaten. While both ingredients—when made right—are genuinely wholesome, that's hardly ever the case in the candy aisle. That's why we're such big fans of this fiber-packed snack by Aloha. It relies on peanuts, pumpkin seed protein, cacao nibs, and vanilla bean extract to craft its smooth and addictive flavor. And better yet, doesn't let any junky stuff inside the wrapper.
Snag them online here.
ThinkThin White Chocolate Protein Nut Bar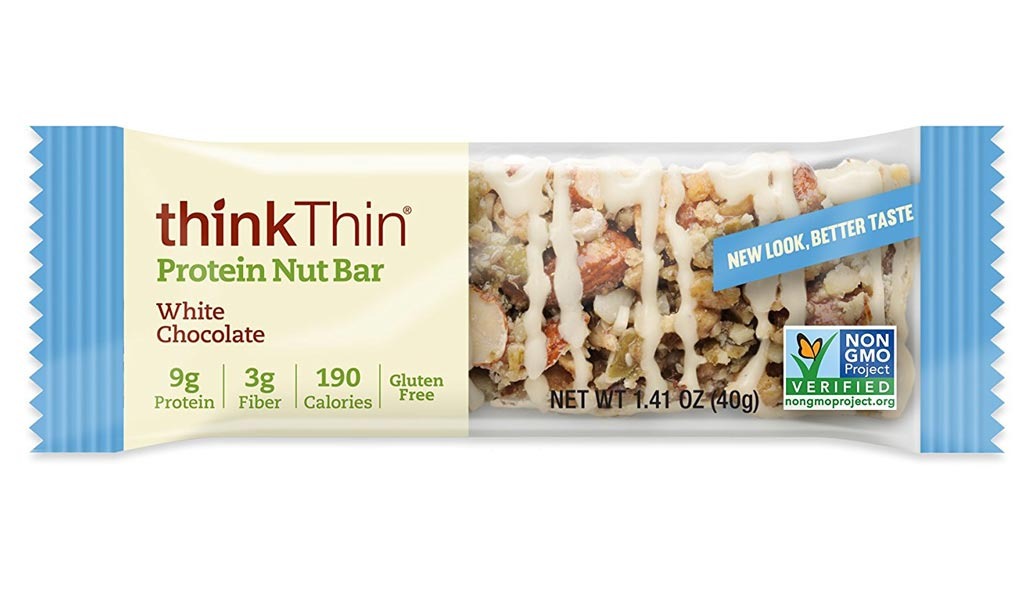 190 calories, 12 g fat, 2.5 g saturated fat, 115 mg sodium, 15 g carbs, 3 g fiber, 8 g sugar, 9 g protein
Perfect for: White chocolate fiends
Since white chocolate doesn't contain any cocoa solids, it's isn't technically chocolate. Which means it's void of the antioxidants that make the dark variety so heart healthy. (Cue the groans!) We're a fan of this bar, though, because the white creamy chocolate you love and cherish joins together with filling, heart-protective nuts like almonds (one of the things healthy cooks always have in their kitchen), pumpkin seeds, sunflower seeds, and peanuts—making it a snack we actually get behind.
Snag them online here.
Lärabar Crunchy Nut & Seed Dark Chocolate Almond
200 calories, 15 g fat, 4.5 g saturated fat, 45 mg sodium, 13 g carbs, 4 g fiber, 7 g sugar, 5 g protein
Perfect for: People who are nuts for chocolate covered nuts
If you love chocolate covered almonds and peanuts but find them near-impossible to eat in moderation, this is the perfect protein bar for you! Made with almonds, honey, chia seeds, cacao, coconut and just a handful of additional clean ingredients, there's no doubt in our minds that it deserves the Eat This stamp of approval!
Snag them from a Target store near you.
KIND Caramel Almond & Sea Salt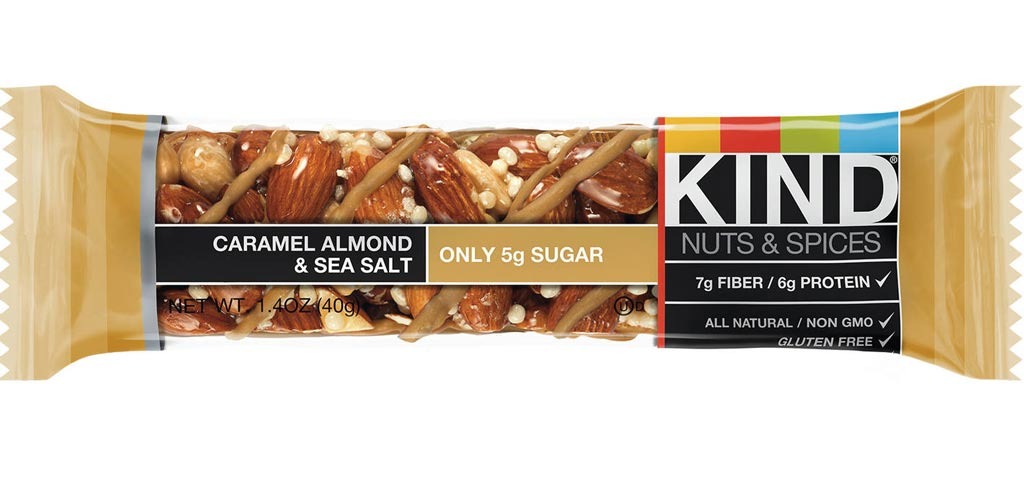 200 calories, 16 g fat, 3 g saturated fat, 125 mg sodium, 15 g carbs, 7 g fiber, 5 g sugar, 6 g protein
Perfect for: Snickers enthusiasts
A number of candy bars combine caramel and nuts, but none do it better than Snickers; it's without a doubt the most delicious of the lot. But clocking in at 250 calories and 27 grams of sugar it's also among the most waist-widening. To save 50 calories and 22 grams of the sweet stuff, opt for this fiber- and protein-stacked KIND bar, instead. Somehow, they manage to make a low-sugar snack taste more naughty than nice—which is why it's an ETNT staff favorite.
Snag them online here.
Go Raw Sprouted Grow Zesty Lemon Bars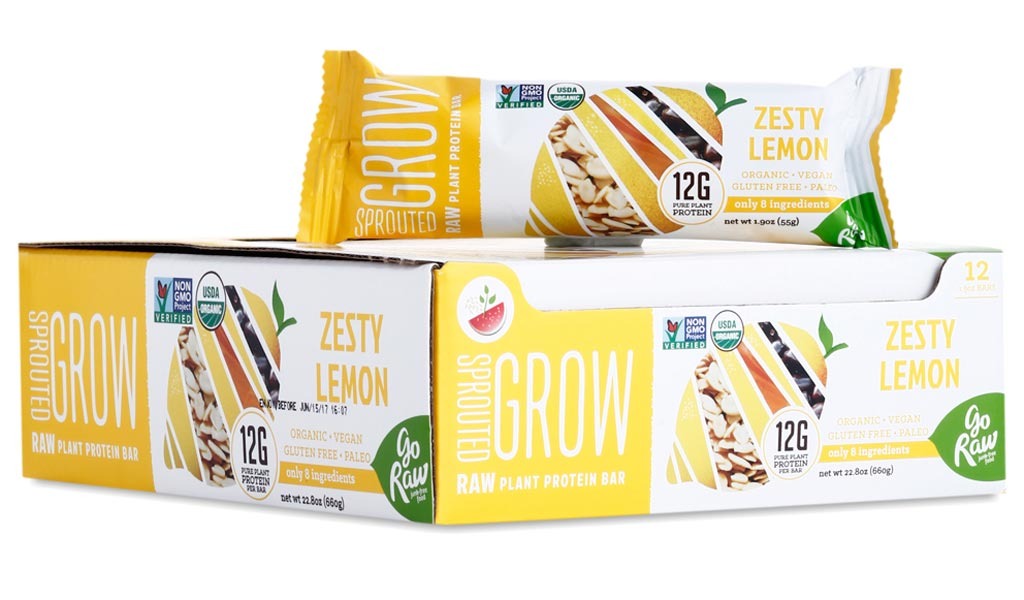 240 calories, 14 g fat, 3 g saturated fat, 55 mg sodium, 24 g carbs, 3 g fiber, 11 g sugar, 12 g protein
Perfect for: Lemon Drop and yellow gummy junkies
Hard candies and gummies are basically all sugar, so to say this organic protein bar is a step up from those treats is a major understatement. Made with sprouted watermelon seeds, dates, coconut nectar, vanilla extract, sea salt, rosemary extract, as well as lemon oil and peel, this superfood-rich snack will give you the tangy yet fruity flavor you crave—without throwing your diet efforts to the wind.
Snag them online here.
Perfect Bar Coconut Peanut Butter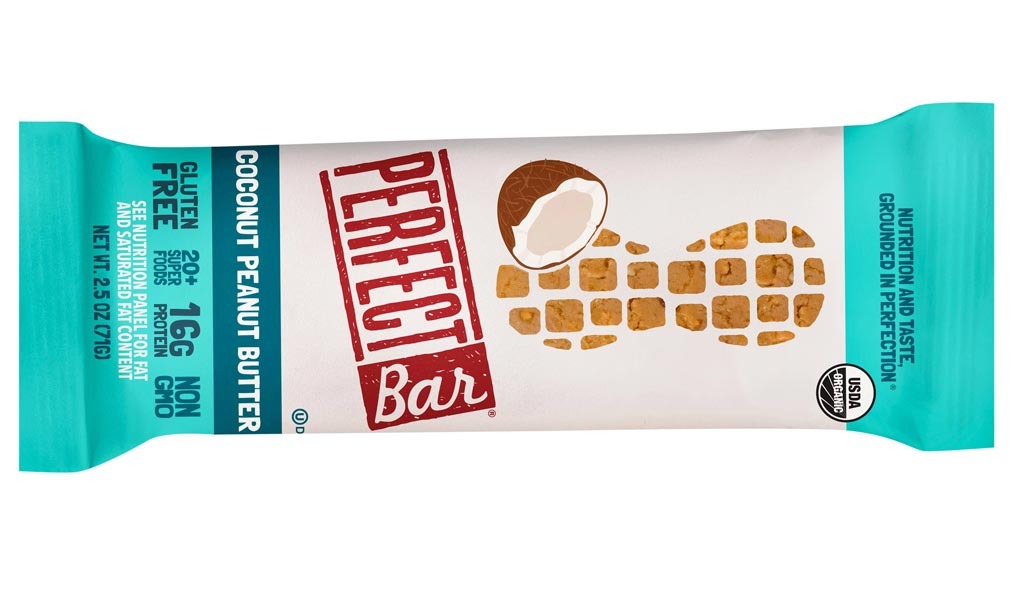 340 calories, 21 g fat, 6 g saturated fat, 55 mg sodium, 25 g carbs, 4 g fiber, 19 g sugar, 16 g protein
Perfect for: Zagnut lovers
If you're a fan of the old school Zagnut and all of its toasted coconut and peanut buttery goodness, you'll go gaga for this oh-so-perfect Perfect Bar. Sure, it's a bit on the caloric side, but it serves up 20 percent of the day's magnesium and 15 percent of the day's calcium. Not to mention, these best-tasting protein bars contain healthy ingredients ranging from typical things like peanut butter, honey, and rice protein to the less run-of-the-mill like kale, tomato, and even kelp! While the mixture may seem a bit peculiar, we can assure you the resulting flavor is one you'll love. Nibble on half a bar as a snack or down the entire thing if you're in need of a meal replacement.
Snag them online here.
ALOHA Chocolate Fudge Brownie Protein Bar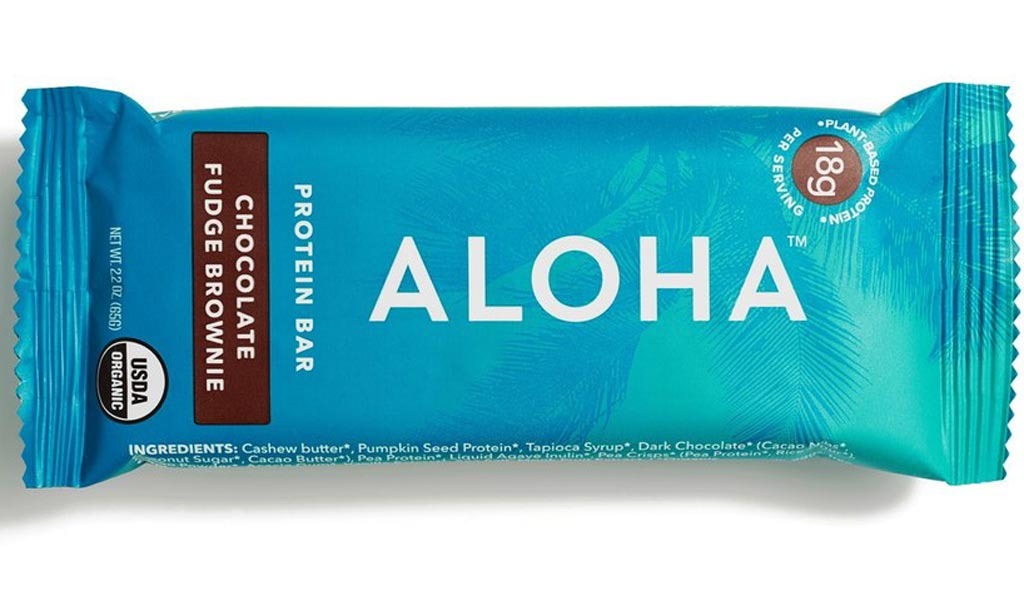 260 calories, 11 g fat, 2.5 g saturated fat, 135 mg sodium, 25 g carbs, 5 g fiber, 11 g sugar, 18 g protein
Perfect For: Fudge junkies
Made from sugar, butter, and cream, the average piece of fudge won't do your waistline any favors. This protein bar, on the other hand, is lean enough to eat on the daily. It's a touch higher in sugar than we'd like to see, but its high fiber and protein content more than make up for it.
Snag them online here.
Lärabar Bites Mint Chocolate Truffle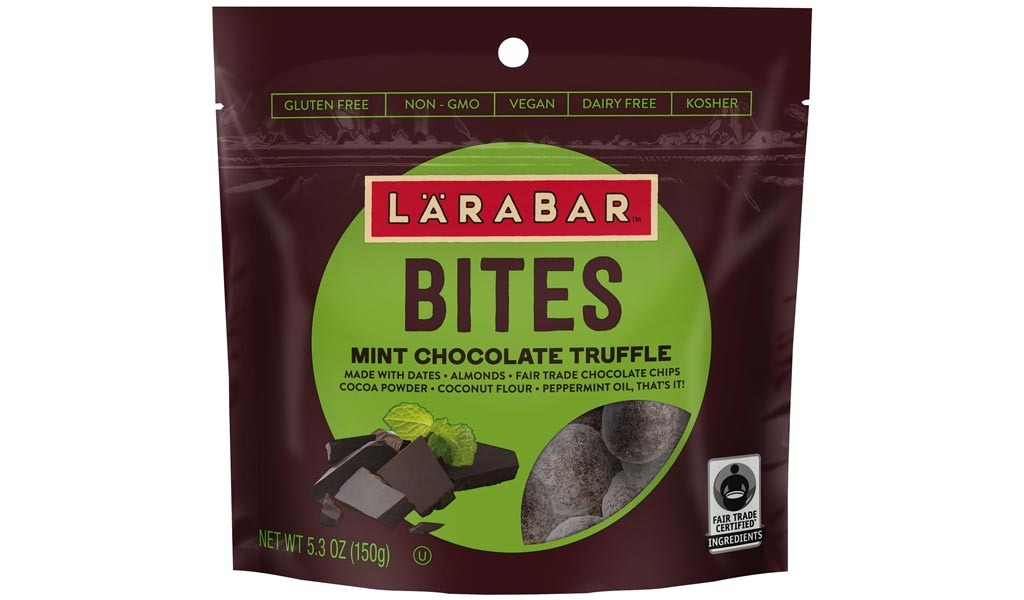 6254a4d1642c605c54bf1cab17d50f1e
4 bites, 130 calories, 6 g fat, 2 g saturated fat, 0 mg sodium, 17 g carbs, 3 g fiber, 13 g sugar, 2 g protein
Perfect For: Andes Crème De Menthe Mint fans
Okay, okay, we know these technically aren't protein bars, but these little decadent protein balls from Lära are far too cute—not to mention, tasty—to not include. Like Andes Mints, these little guys combine the flavors of mint and chocolate. But unlike your fave white sugar-infused candy, the bulk of the sugar you're getting is from fiber-dense dates, which make up the bulk of the recipe.
Snag them online here.
Quest Bar Protein Bar, Cookies & Cream
190 calories, 9 g fat, 2.5 g saturated fat, 210 mg sodium, 20 g carbs, 14 g fiber, 0 g sugar, 21 g protein
Perfect for: Hershey's Cookies 'N' Cream Candy Bar fiends
While we're not huge fans of foods that get their sweetness from zero-calorie sources, two of the primary ones used by Quest (stevia and erythritol) are far better than things like aspartame and high fructose corn syrup. To make this bar extra ooey-gooey and melty, take it out of the wrapper and pop it in the microwave for 10 to 15 seconds before devouring it! We think you'll agree that your beloved cookies 'n' cream bar has finally met its match.
Snag them online here.
Simply Protein Chocolate Caramel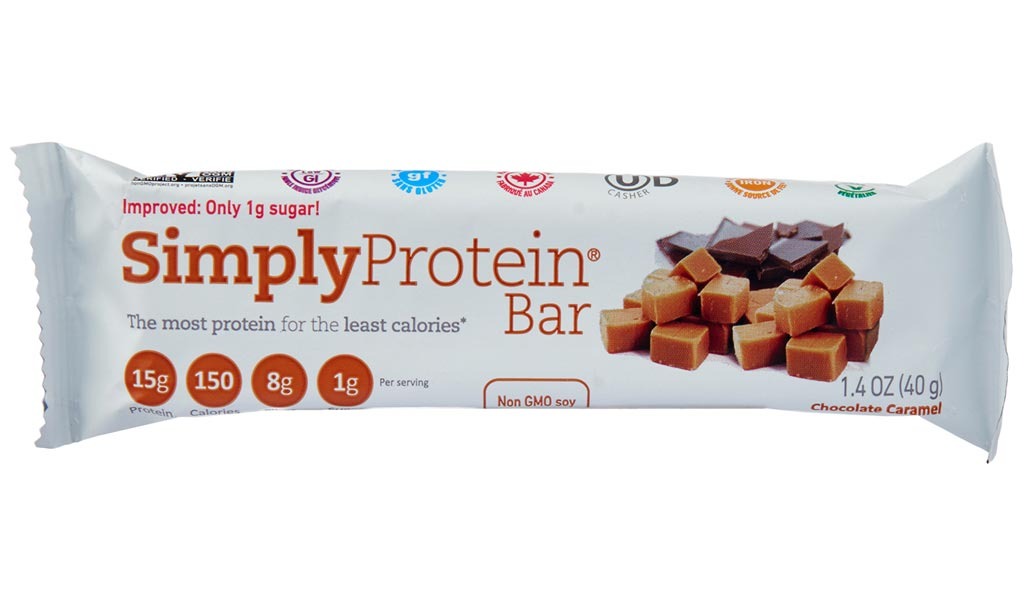 150 calories, 5.5 g fat, 1.5 g saturated fat, 210 mg sodium, 16 g carbs, 7 g fiber, 1 g sugar, 15 g protein
Perfect for: Twix & 100 Grand lovers
Digging into this bar instead of a Twix will save you 100 calories and 23 grams of sugar; that's the equivalent of nearly six sugar cubes! The only downside is that this bar contains soy protein isolate, which when consumed in excess can expose you to potentially dangerous things like hexane and aluminum. For that reason, think of this protein bar as a "sometimes" treat that can help you overcome an intense candy bar craving and not an everyday go-to.
Snag them online here.