11 Best Vegan Protein Powders for Building Muscle
Supplementing protein on a daily basis can help those who aren't regularly eating animal products.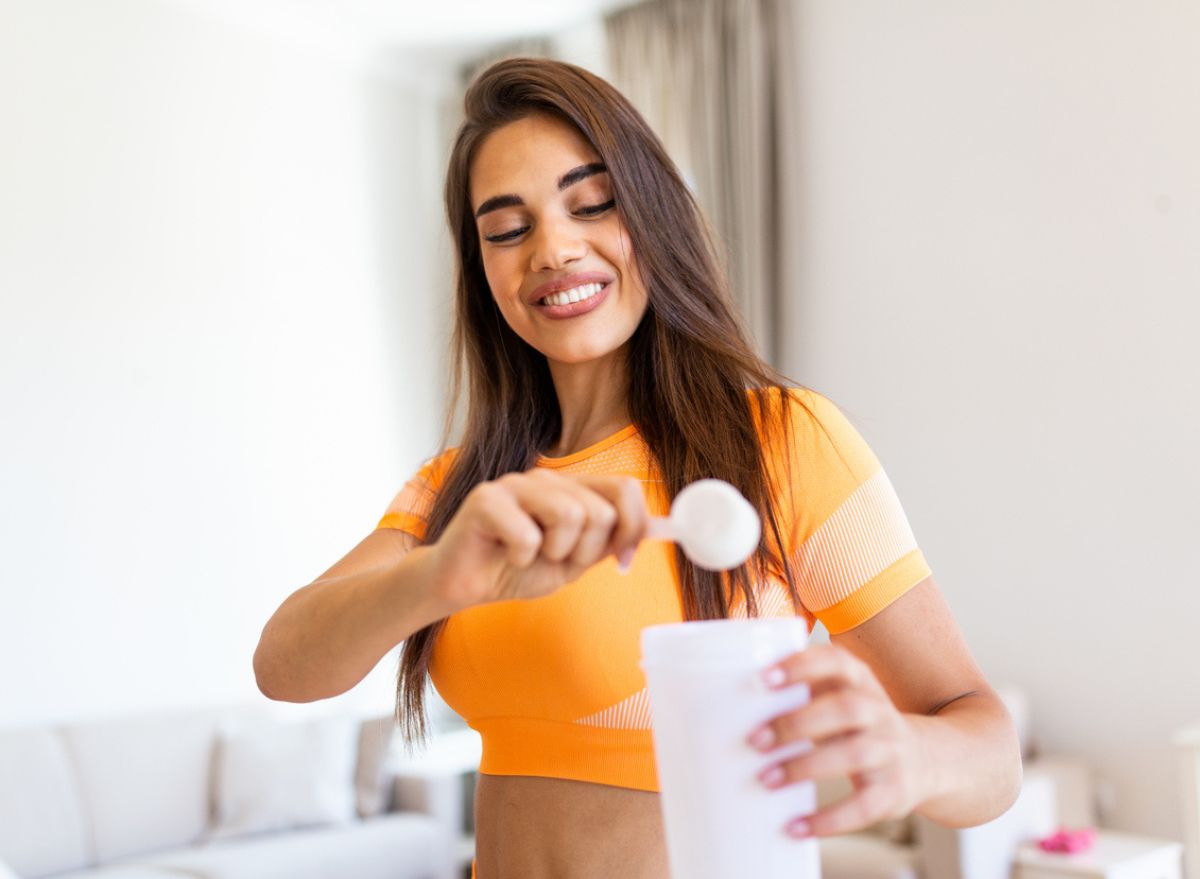 The product recommendations in this post are recommendations by the writer and/or expert(s) interviewed and do not contain affiliate links. Meaning: If you use these links to buy something, we will not earn a commission.
There's an enduring myth that being a vegan athlete is a contradiction in terms, because many people assume you can't get enough protein to build muscle without animal protein. However, building muscle while going without animal products has never been easier. As you hit the gym for gains, you can not only choose plant-based food sources of protein like tofu, soybeans, and nuts, you can also supplement your diet with vegan protein powder, too. These days, with so many vegan options on the market, the only real problem is choosing the best one! That's why we've rounded up 11 of the top vegan protein powder options available.
How do you choose the best vegan protein powder?
Isolating the best plant-based protein supplement comes down to your needs and (of course) your taste preferences. Here are some qualities to look for:
Protein content. Clearly, a powder that fuels your post-workout shakes with plenty of animal-free protein is top priority. Look for at least 20 grams of protein per serving.
Flavor options. The same flavor on repeat can get a little boring. If you enjoy more variety, opt for a brand that features multiple flavors.
Smooth texture. Nobody likes a gritty, chalky smoothie. Protein powders that blend beautifully into liquid or yogurt go down a lot easier than those that clump up.
Total nutrients. While you're loading up on protein for muscle growth, why not add some other important nutrients while you're at it? If you'd like an extra boost of nutrition, look for powders that feature other nutrients like fiber or healthy fats. And be sure to read labels so you know what you're getting in terms of sugars, fats, and calories.
The 11 best vegan protein powders you can buy
The following are 11 top nutritionist-recommended vegan protein powders.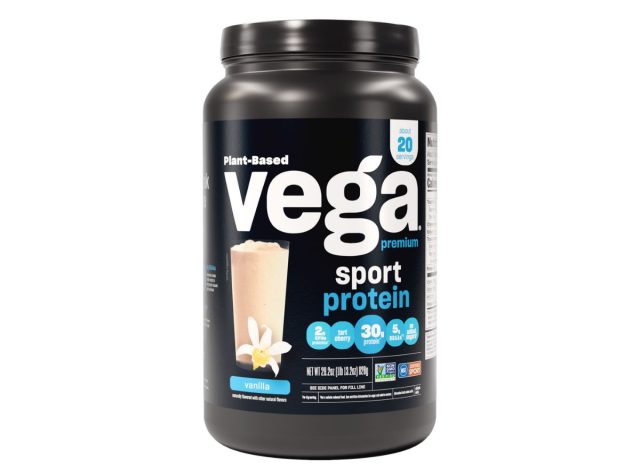 Vega's Sport Premium is the ultimate protein boost for plant-based muscle building. Its whopping 30 grams of protein per serving comes from peas, pumpkin seeds, sunflower seeds, and alfalfa, and its branched-chain amino acids are there specifically to create bigger, stronger muscles. Meanwhile, added probiotics enhance gut health. It also comes in five tasty flavors, like vanilla, chocolate, berry, peanut butter, and mocha.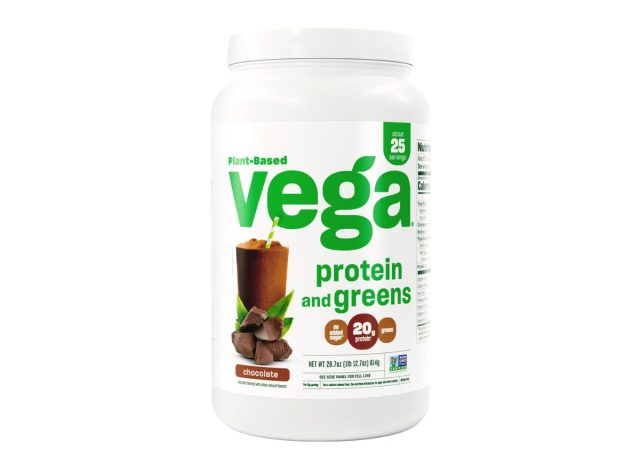 For an extra boost of nutrients, check out Vega's Protein and Greens option. This powder not only provides 20 grams of plant-based protein, it also packs the vegetable goodness of kale, alfalfa, broccoli, and spinach (just in case you skimped on your greens for the day).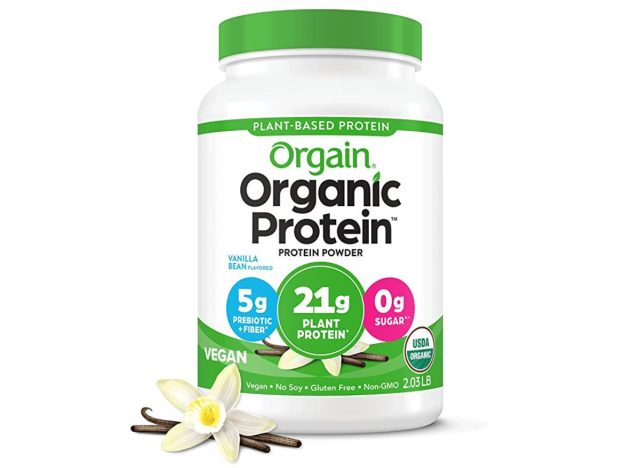 "This is one of the best organic pea protein vegan supplements on the market for a good price," says Emilie Rice, MS, RDN, LDN, CSCS, CPT. "It's a super accessible one for most people to pick up at their nearby Walmart or Costco." Rice points out that Orgain's powder has 21 grams of protein per serving and comes in several different flavors like chocolate, vanilla, peanut butter, and strawberry.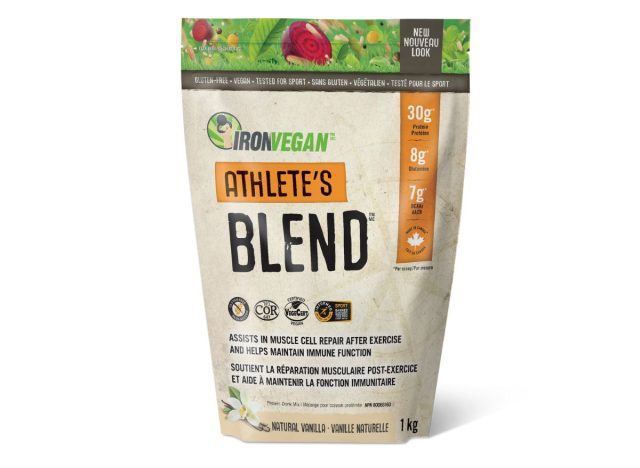 For an option that's both smooth and high in protein (at 30 grams per serving), check out the IronVegan Athlete's Blend. "It contains a balanced amino acid profile and provides 13.6 grams of essential amino acids and 3.2 grams of leucine to trigger muscle protein synthesis," says Melissa Boufonos, CHN, sports nutritionist and owner of MB Performance Nutrition. "It was the first vegan protein powder I ever tasted that was smooth and creamy and didn't have the typical gritty taste I had been used to."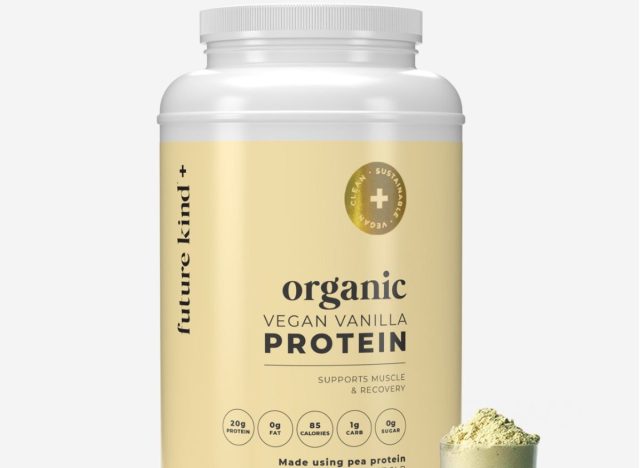 If environmental concerns are a top priority, don't miss Future Kind's organic vegan protein powder in chocolate or vanilla. This brand takes the health of the planet seriously, using only organic, non-GMO pea protein and even creating their bottles using 100% recycled materials. The 20 grams of protein, zero grams of sugar and one gram of carbohydrate are icing on the cake (or smoothie).6254a4d1642c605c54bf1cab17d50f1e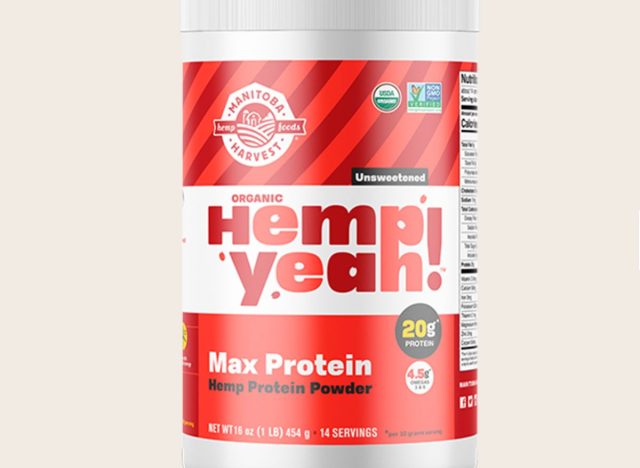 Protein from peas and soy tends to get top billing in vegan powders, but don't forget about hemp! Manitoba Harvest's Hemp Yeah! provides all nine essential amino acids. "It has a neutral flavor with no added ingredients. It's also a source of fiber and omega-3s," says Bri Bell, RD, of Frugal Minimalist Kitchen.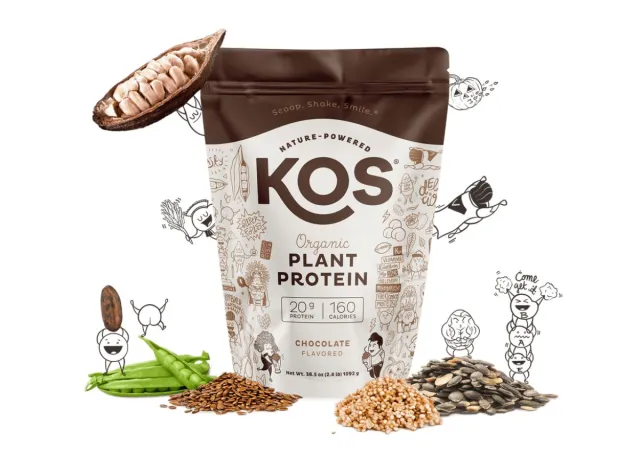 For those who really want variety, KOS' organic product saves the day. You can order this pea-based powder in any of seven flavors, from blueberry muffin to chocolate chip mint. And while you're baking its 20 grams of protein into muffins or shaking it into smoothies, you probably won't even notice each scoop has multiple fruits and veggies hidden inside.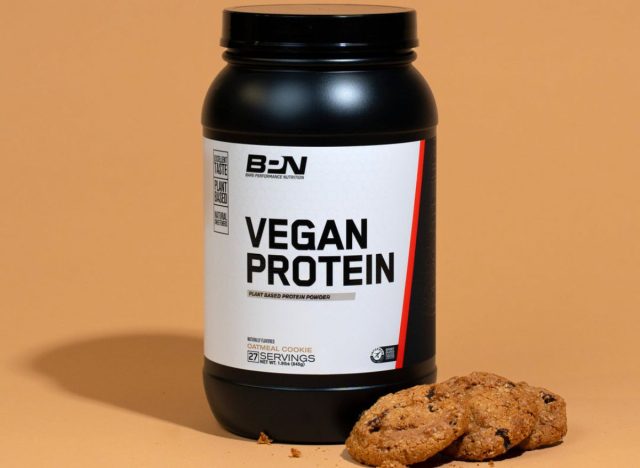 In addition to its 20 plant-based grams of protein per scoop, Bare Performance offers one extra you won't find elsewhere: a multienzyme complex designed to make it more digestible, preventing gas and bloating and helping your body break down macronutrients. If you've found protein powders difficult to digest in the past, give this one a go.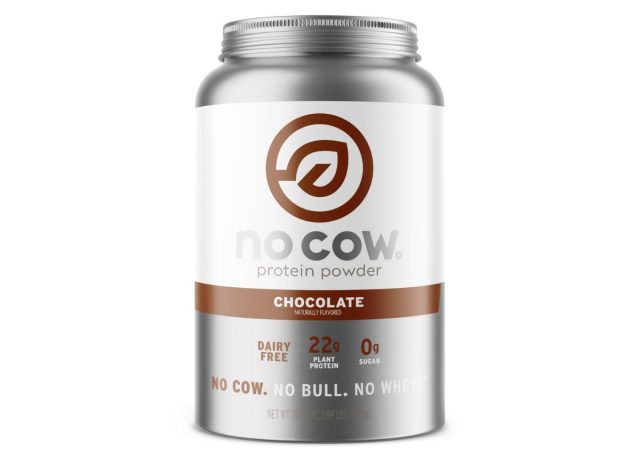 Move over, dairy-based supplements! No Cow's chocolate powder has all of the protein (22 grams per serving, to be exact) with none of the lactose. Each scoop also comes with eight grams of fiber. Reviewers rave about its smooth, chocolatey taste and zero added sugars.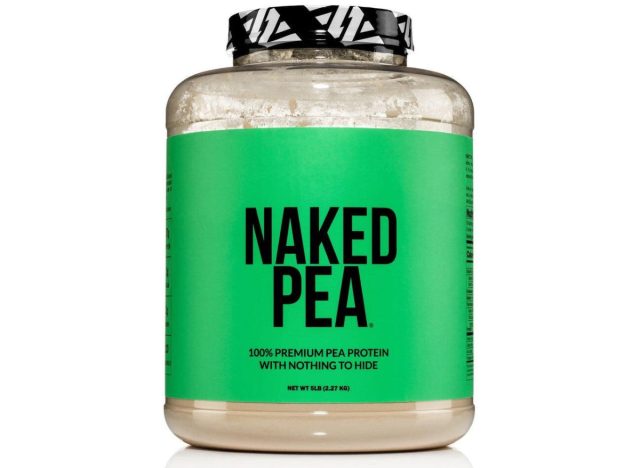 "Naked Pea is a great plant-based protein powder," says Amy Brownstein, MS, RDN, of Nutrition Digested. Brownstein is a fan of its nutrient profile and goes-with-anything flavor. "It contains just one ingredient, yellow pea protein, and provides 27 grams of protein per serving. Use it to boost the protein content of smoothies without affecting the flavor."
She also points out that this pea-based powder won't break the bank. "It's a relatively cheap option, priced at $0.03 ounce per gram of protein."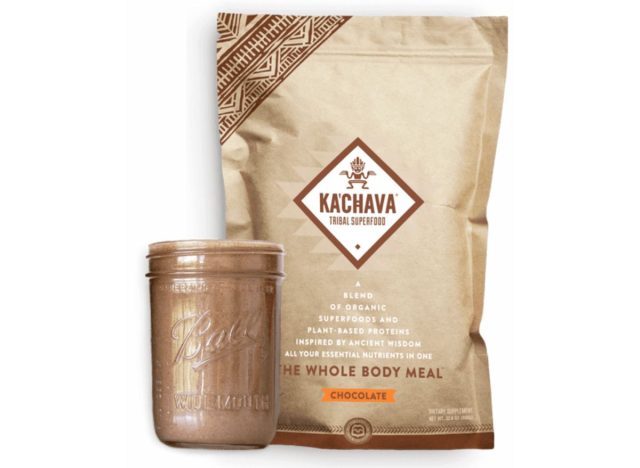 They don't call it a "superblend" for nothing! Ka'Chava, which comes in five fun flavors like matcha, coconut acai, and chai, contains 25 grams of protein per serving, derived from peas, brown rice, sacha inchi, amaranth, and quinoa. Add to that a fiber blend, antioxidant blend, and adaptogen blend, and there's not much this plant-based powder doesn't add to your daily diet.
Sarah Garone, NDTR
Sarah Garone, NDTR, is a registered nutrition and dietetic technician, and a health, nutrition, and food writer.
Read more about Sarah