7 Celebs That Are Surprisingly Still Vegan in 2022
Eating only plant-based foods takes real dedication.
Vegan diets have become really popular, and celebs can't help but try it out for themselves. Even the Golden Globes saw its first all-vegan menu in 2020. But eating only plant-based foods takes real dedication. It's not the best fit for everyone– stars such as Hailey Bieber and Liam Hemsworth have since ditched the diet. And others like Katy Perry and Kourtney Kardashian claim to be "90%" or "95%" vegan, but they still eat some animal products every now and then. So which celebs are still going 100% strong with veganism?
We did some digging to find out which of your favorite stars follow a vegan diet right now…and their reasons why. Many celebs turn to veganism to stand up for animal rights, while some just feel healthier and more energized eating only plant-based foods. And surprisingly, other celebs have never even tasted meat or dairy products because they've been raised vegan their entire lives.
Read on to discover celebs that you never knew were vegan, and next, check out 16 Celebs Share How They Make Oatmeal.
Known for her roles in Stranger Things and The Glass Castle, Sadie Sink is also an environmental and vegan activist. "I realised what goes on in the egg industry, and the dairy industry, so then I was like, 'That's it! Going vegan!' and I just kind of went cold turkey basically," she told Elle. Sadie was actually inspired by her co-star in The Glass Castle, Woody Harrelson, who played her dad: "He's a very passionate vegan and his entire family is vegan as well," she told Glamour, "so by spending time with them, I was able to learn that a vegan lifestyle is totally doable and it's not as hard as it may seem."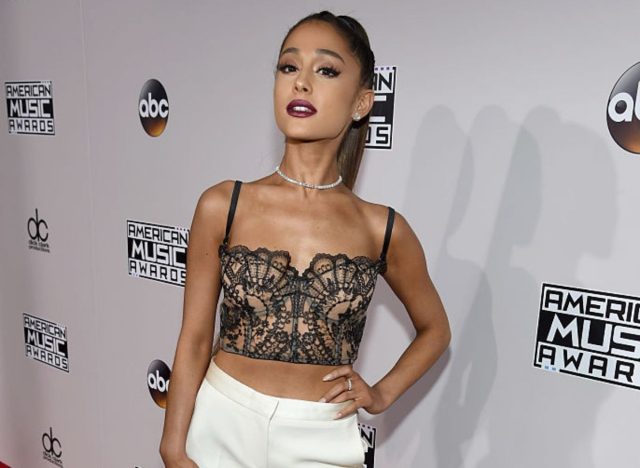 Pop star Ariana Grande has been vegan since the early days of her singing career when she served up everyone's favorite hit, "The Way." "I love animals more than I love most people, not kidding. But I am a firm believer in eating a full plant-based, whole food diet that can expand your life length and make you an all-round happier person," she told The Mirror in 2013. Given Ariana's frequent Instagram posts with her dogs and other pets from the non-profit animal shelter she founded, Orange Twins Rescue, it's obvious that she truly cares about animals.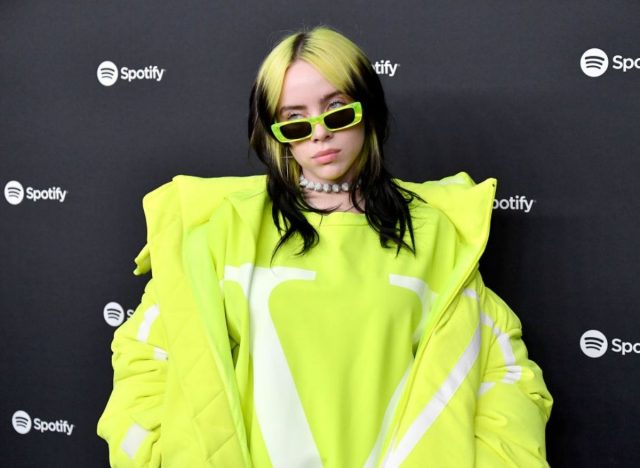 A long-time vegan, Billie Eilish gave up animal products in 2014 when she learned about animal cruelty in the meat and dairy industry. "Once you know that kind of thing and you see it, it's really hard to go back," she told British Vogue in a 2021 interview. Billie feels strongly about animal rights, and she made the change in her diet because of that: "I just can't go on in my life knowing what's going on in the animal world and not doing anything about it."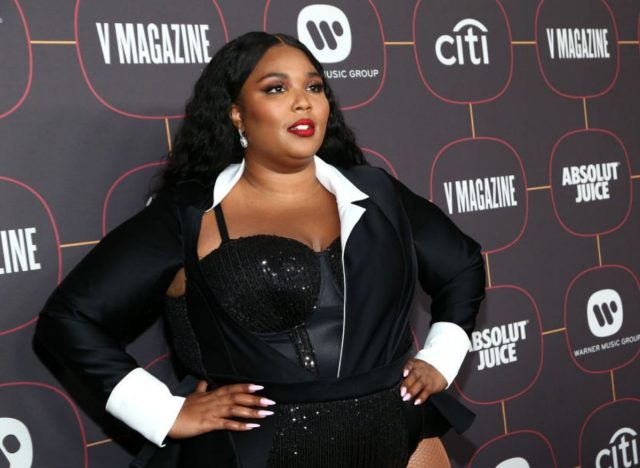 If you haven't already seen Lizzo's vegan hacks on TikTok, you must check them out now. Who knew that chicken alfredo could be vegan? She's become quite the vegan influencer, encouraging fans to love themselves and their bodies. In 2020, the singer opened up on TikTok about her journey towards plant-based foods: "After being seven years vegetarian, going back to eating all animal products, and this is me now: making a vegan protein shake. Honestly, I am both of these women. I cannot condemn one woman or the other. I'm happy both ways, and right now, this is what's bringing me joy." We love the positive energy, Lizzo!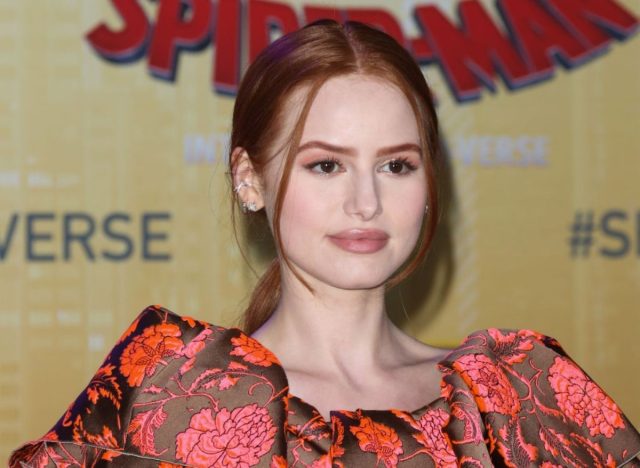 Riverdale actress and Fabletics collection creator Madelaine Petsch was raised vegan. "I've been plant-based my whole life," she told People, "Being vegan keeps my body fueled and running smoothly." Now Madelaine encourages others to adopt the lifestyle with her active YouTube channel, where she shares what she eats in a day, her go-to vegan recipes, and more.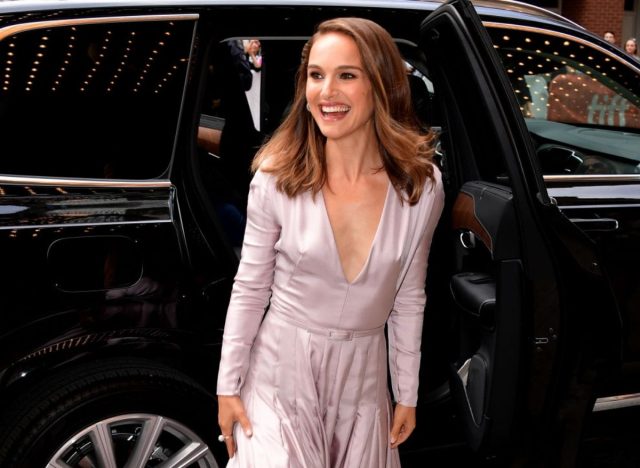 As the producer and narrator of a film about animal rights and factoring farming, Eating Animals, it's safe to say that Natalie Portman is vegan. The documentary is based on a best-selling book, which she credits for going vegan: "I think it just really made me aware of how the factory farming world doesn't let us see what's going on," she told US Weekly. Now Natalie and her kids eat vegan, and she encourages others to join as more vegan options become available. "People don't feel like they're sacrificing anything," she told Vanity Fair. "They can still have delicious food and not be harming the planet."6254a4d1642c605c54bf1cab17d50f1e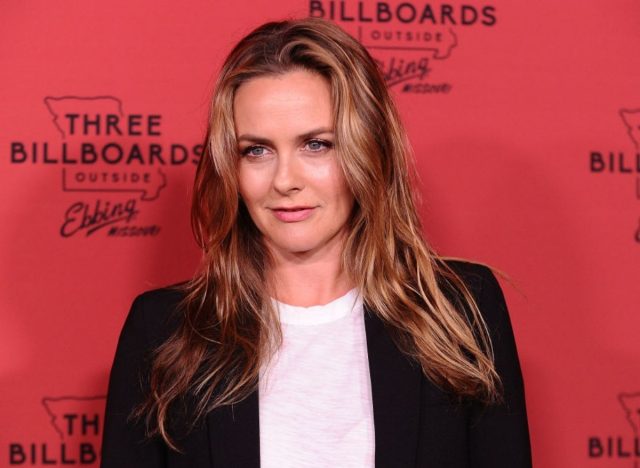 A passionate animal rights and environmental activist, Alicia Silverstone has been vegan for more than 20 years. Previous Eat This, Not That! reporting shows that Alicia feels best– physically and emotionally– eating plant-based foods, and she's even got her son, Bear, on the vegan diet. Alicia's most recent vegan debate? Starbucks milk! She posted on her blog, the kind life: "Stop charging customers more for choosing environmentally and animal-friendly vegan milk," addressing Starbucks and other coffee shops.
Want to read more about celeb diets? Check out 9 A-List Celebs Who Don't Drink Alcohol.
Mia Salas
Mia is a freelance writer for several publications and a soon-to-be graduate from Princeton University with a degree in English.
Read more about Mia