6 Big Changes You'll See at Texas Roadhouse This Year
Seems like no one can get enough of this popular steakhouse chain.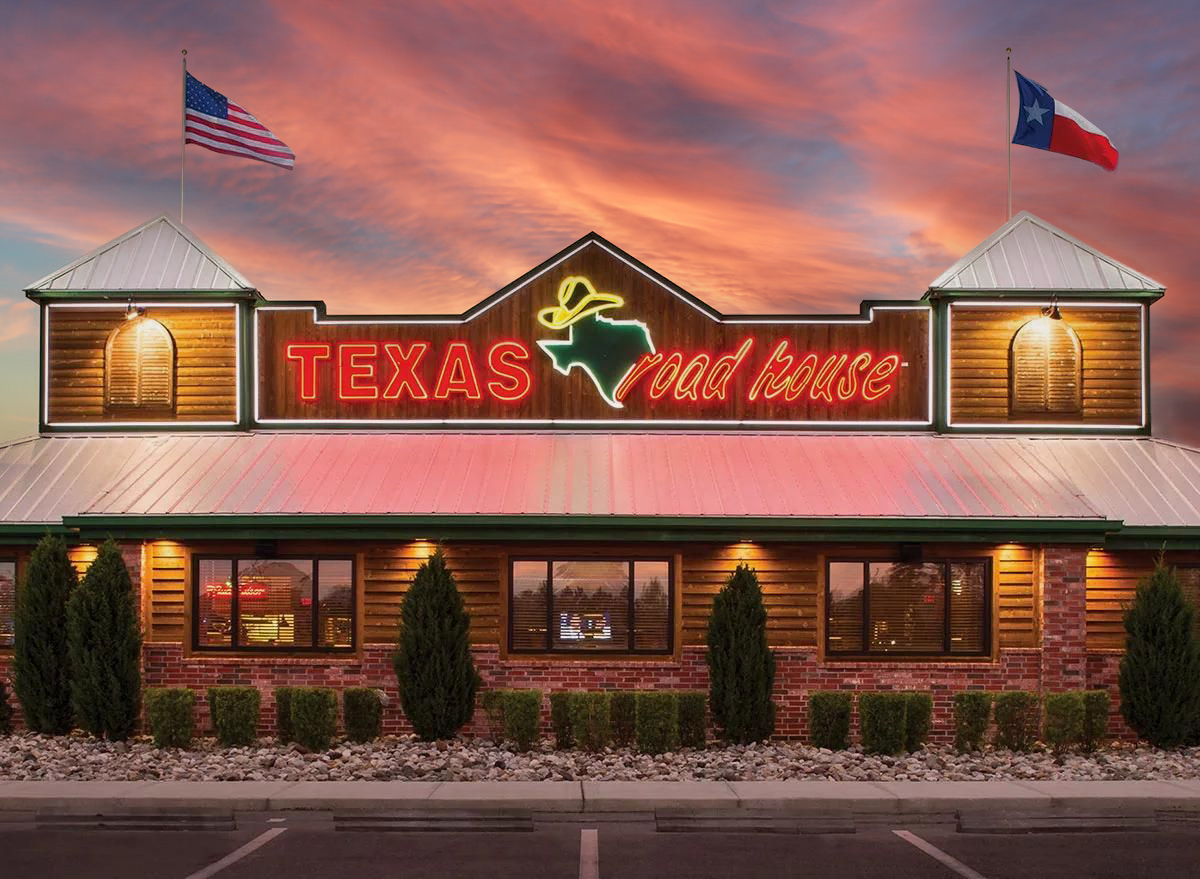 During a time when it's never been harder to run a successful restaurant, let alone a chain of them, Texas Roadhouse continues to absolutely surge in both popularity and profits.
The rowdy steakhouse chain known for its famous honey cinnamon butter rolls and line-dancing servers ended last year on a high note, reporting annual revenues north of $4 billion for the first time ever. Both same-store sales (+7.3%) and customer traffic (+1.1%) jumped during Q4 2022 as well.
"It was only five years ago when we exceeded $2 billion in revenue. We see the potential to double our revenue again over the next decade," CEO Jerry Morgan recently told Nation's Restaurant News. "Despite inflationary pressures, our strong topline results helped us achieve significant growth."
These positive trends show no signs of slowing in 2023. Q1 sales so far are up an astounding 15.8% year-over-year. And that's not all. Texas Roadhouse averaged more guests over the first seven weeks of 2023 than in any other period of its 30-year history.
So what's driving all of this success? VP of Communications Travis Doster told NRN late last year that there's no big secret or magic formula; just a dedication to consistent service, quality food, and value.
"The reason I'm optimistic about our brand is because we are value-based. Two made-from-scratch sides and bread? That's a lot of food. And we're never going to commoditize our experience. There is pride in baking our own bread and chopping vegetables and making potatoes each day. We're serious when we say we need to earn every customer," he explained at the time.
All in all, according to Brand Finance's annual report on the most valuable restaurant chains, Texas Roadhouse increased its brand value by 56% in 2023 to achieve a rough valuation of $2.3 billion. That same report also named the steakhouse the fastest-growing chain in the ranking.
It's clear that momentum is on the steakhouse chain's side, but Texas Roadhouse isn't planning on slowing down or becoming stagnant. Here are six of the biggest changes you'll see at Texas Roadhouse this year.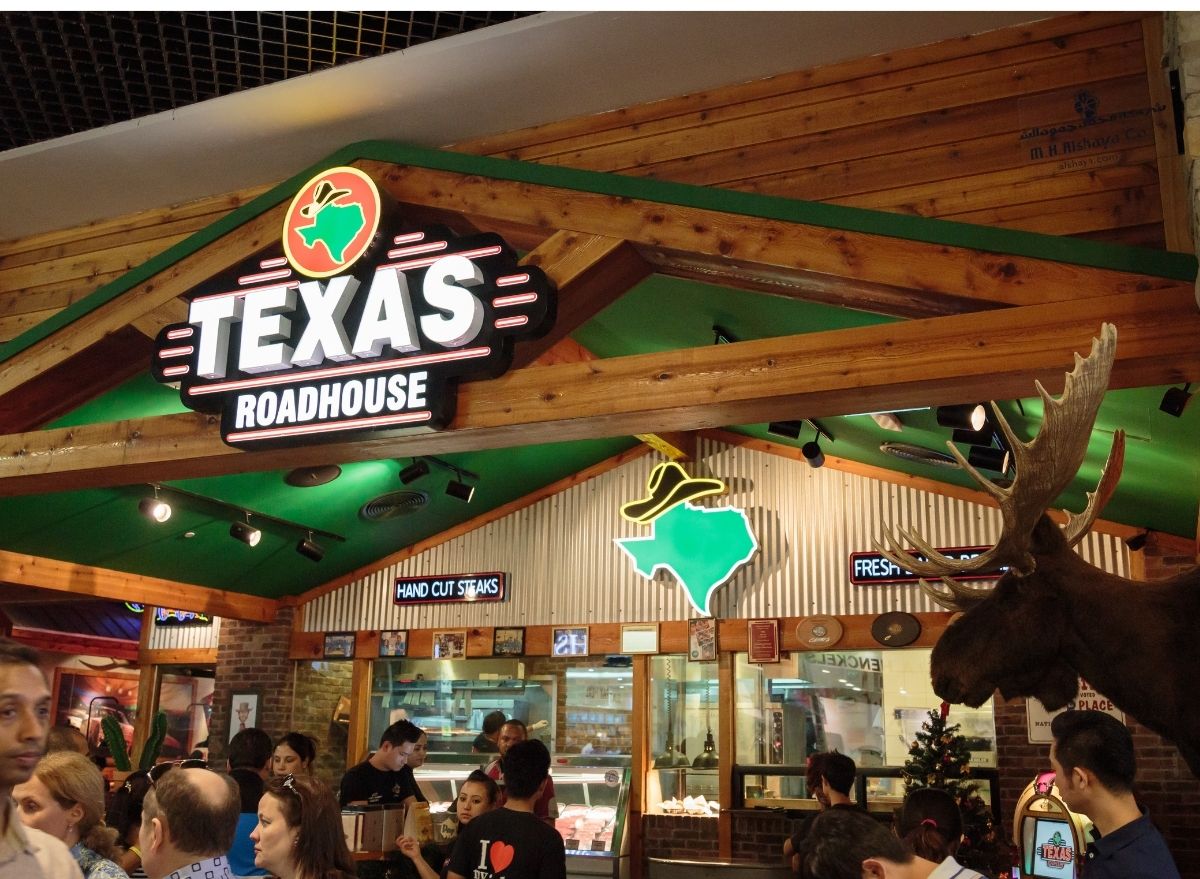 No stranger to expansion, Texas Roadhouse currently boasts just under 700 restaurants. Q4 of last year saw the chain open 10 company restaurants, and roughly 25-30 new locations are planned to open in 2023. Overall, the brand is aiming for as many as 900 restaurants in the future.6254a4d1642c605c54bf1cab17d50f1e
Traditionally, Texas Roadhouse has found success by focusing on opening new locations in more suburban areas, often close to strip malls and shopping centers. Looking ahead, however, management is keen on expanding into more urban areas and cities.
"We do have a restaurant in New York City and New Rochelle (New York) that we've looked at and … have had some success in lower-populated, smaller areas," interim CFO Keith Humpich said on a recent earnings call. "So, we are expanding a little bit. For a company our size and what we want to accomplish, we have to try some new things. We have opened the scope of what we will try so we can expand and have success and that may look a little different than what we've done in the past."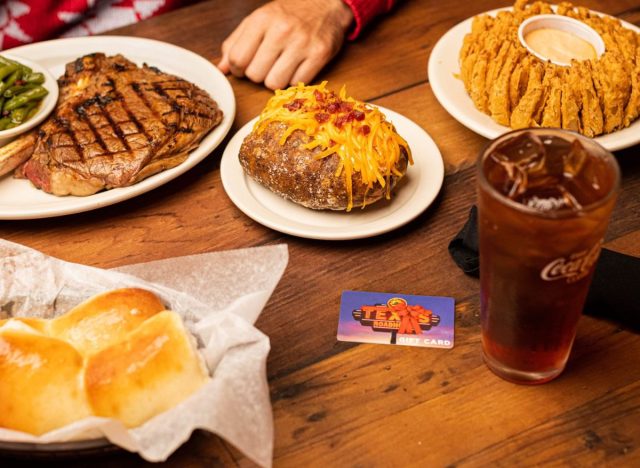 Texas Roadhouse has invested massively in cutting-edge technologies in recent years, and that will continue in 2023. Probably the best example of this is "Roadhouse Pay," the chain's new pay-at-the-table system that allows customers to pay at their convenience without waiting for a server. This speeds up the entire dining process and helps units turn tables faster.
As of February 2023, Roadhouse Pay was already live in 615 Texas Roadhouse locations, and the system will continue to roll out this year.
A New Way To Provide Feedback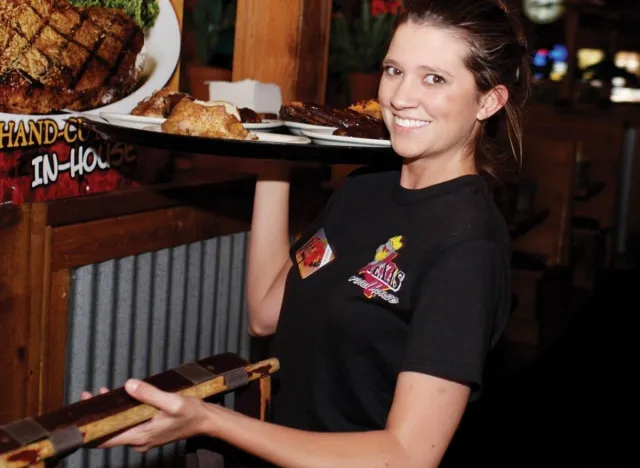 Besides a more modern way to pay, Texas Roadhouse rolled out a new way for customers to provide feedback on to-go orders earlier this year. The system is simple; displaying a short survey for customers to take after any online order (app, website). This gives Texas Roadhouse the chance to collect real-time feedback beyond just dine-in customers.
Per CIO Hernan Mujica, about 7% of to-go customers fill out the surveys, which is in line with the industry average. "Preserving and retaining our to-go guests are now huge parts of our business. We can deal with feedback in restaurants on the spot. With to-go, once they leave, we lose that connection. This data changes that and helps us get better," he commented.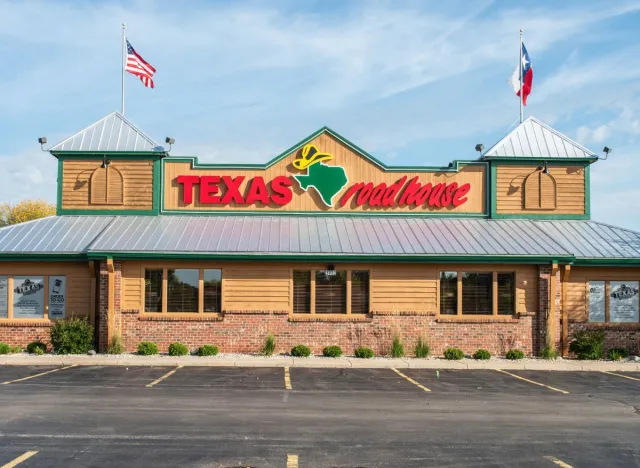 The lion's share of Texas Roadhouse's business takes place in the U.S., but the steakhouse chain does have a modest international presence; 38 units across 10 foreign countries such as South Korea and Mexico.
The steakhouse brand opened seven new international locations just last year alone, and CEO Jerry Morgan added during the chain's 2022 Annual Report that they expect as many as six new international restaurants in 2023.
Texas Roadhouse has done a fantastic job of navigating the unreal inflation we all had to deal with in 2022, and generally speaking, the chain's menu still offers fantastic value.
All that being said, a price jump is coming to Texas Roadhouse in 2023. Earlier this year, the brand announced plans for a menu price increase of approximately 2.2% in late March. While no one is going to be ecstatic about this change, CEO Jerry Morgan posits the move will help the brand generate even more profit growth while still maintaining value.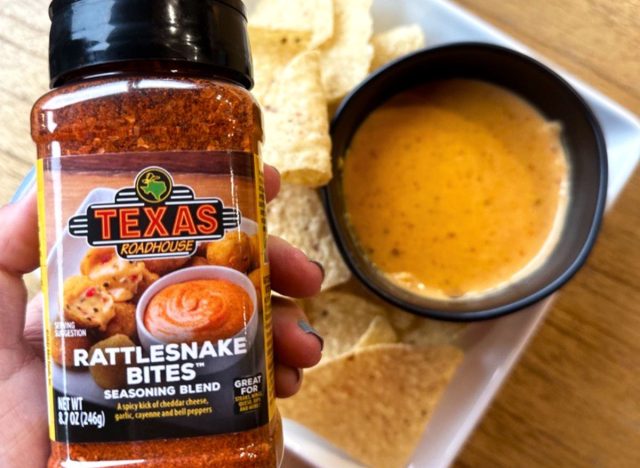 Texas Roadhouse is more than just any old restaurant, so it makes sense the brand would look to expand into more retail and merchandising spaces. The steakhouse chain recently launched a new online store featuring tons of branded merchandise like shirts, socks, hats, and peanut brittle.
"The honey cinnamon butter candle is our most popular item and has received widespread attention on social media and online news," Morgan added.
If you're looking to bring the taste of Texas Roadhouse to your kitchen at home, the chain also just announced a deal with Sam's Club for the warehouse retailer to start carrying TR's Rattlesnake Bites Seasoning Blend nationwide at all of its stores.
John Anderer
John Anderer is a writer who specializes in science, health, and lifestyle topics.
Read more about John