50 'Small' Food Brands That Are Actually Owned by Large Companies
You'd be surprised to find out which conglomerates own these go-to, lesser-known lines.
In your quest to make better food choices, a trip to the supermarket involves plenty of conscientious decisions: Do you grab a tub of unfamiliar grass-fed yogurt or do you go with the tried-and-true brand you grew up with? Is that up-and-coming frozen food company with a squeaky-clean ingredient list worth shelling a few extra bucks for instead of your go-to microwaveable meal?
Whether you choose to support the ubiquitous conglomerates or throw a bone to smaller and arguably more propitious lines, you'll be surprised to find that a good chunk of the 36 Healthiest Brands in the Grocery Store are actually owned by legacy megacorps.
Check out which parent companies are behind these unassuming brands. And if you're looking to drop the sweet stuff from your diet, be sure to grab a copy of The 14-Day No Sugar Diet—an easy-to-follow plan that helps you shed pounds and find your path to better health.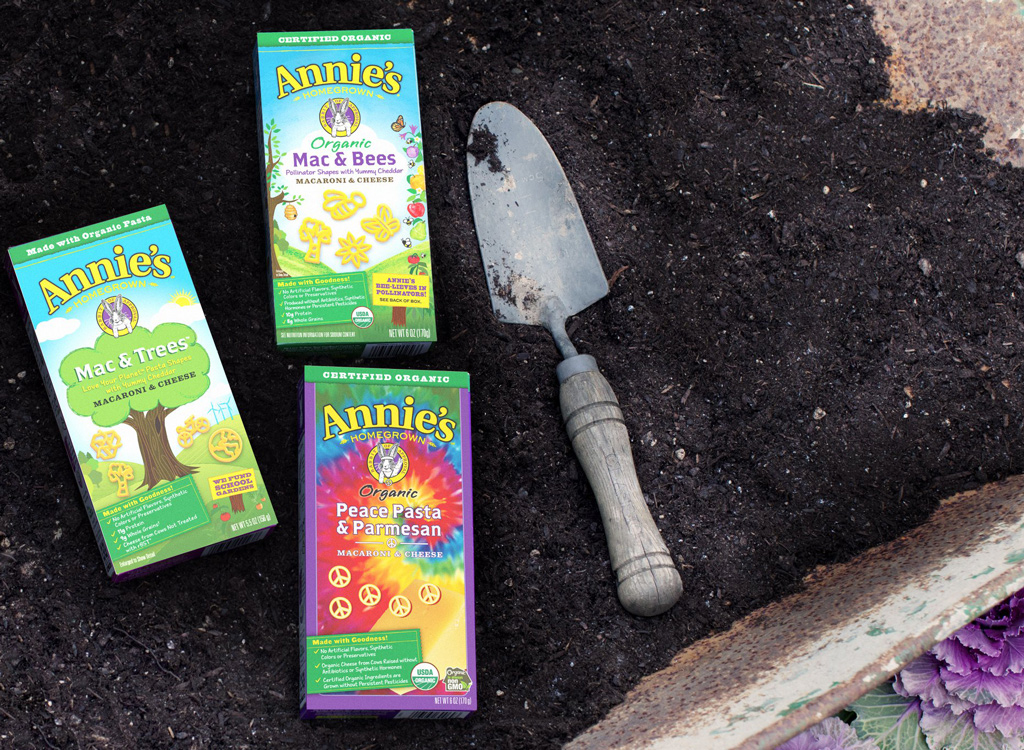 The maker of your favorite mac and cheese was founded in 1989 when it began crafting everyday staples with just simple and natural ingredients. In September 2014, the cereal giant General Mills bought out Annie's for a cool $820 million; however, the sale didn't affect Annie's commitment to quality.
In the spring of 2000, Lara became inspired to create a raw fruit and nut bar "that anyone could enjoy, not just a health food lover," she states in the General Mills blog. Once the bars hit store shelves, over a million were sold in just the first year! GM capitalized on the Larabar's huge success and bought the brand in 2008.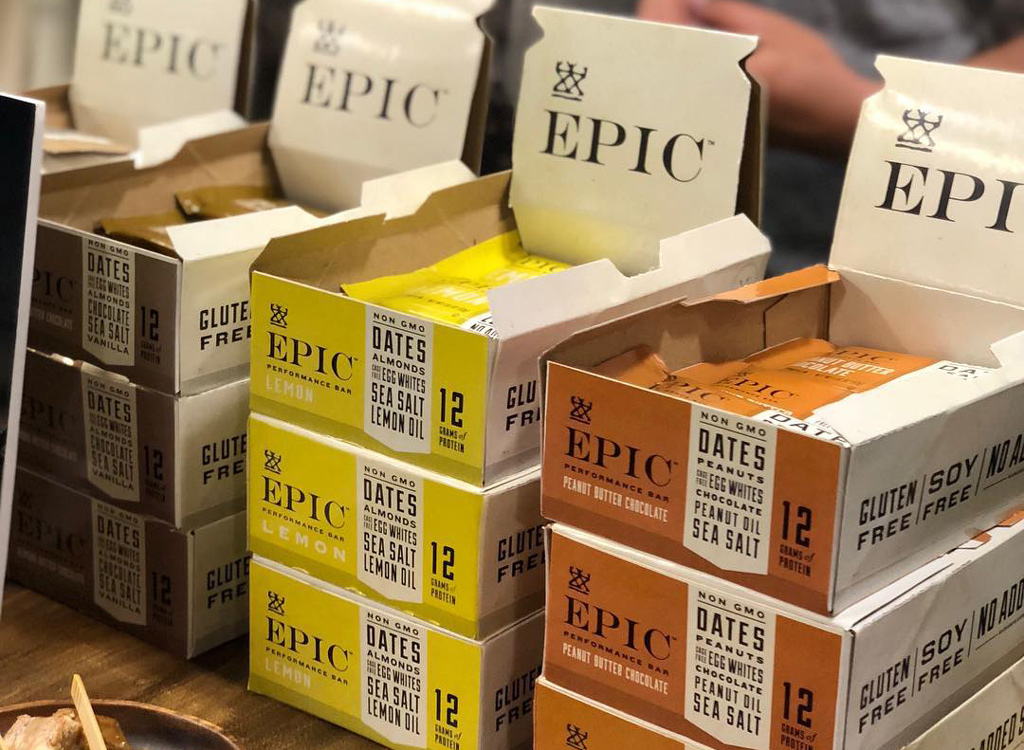 Just three years after two protein-hungry athletes launched the meat bar brand in 2013, General Mills snagged Epic Provisions. "Our decision to join General Mills provides EPIC with the scale to bring our products to even more consumers, and to significantly increase the positive impact of our business on grassland regeneration and proper livestock management practices," the founders stated in a press release. But we think the high-quality meat bars and bone broth purveyors have made a good impression on their own without the mega-food corp backing it.
After staking the title of leading natural frozen potato brand, Alexia was sold to ConAgra Foods in 2007. We still love their waffle and crinkle-cut fries.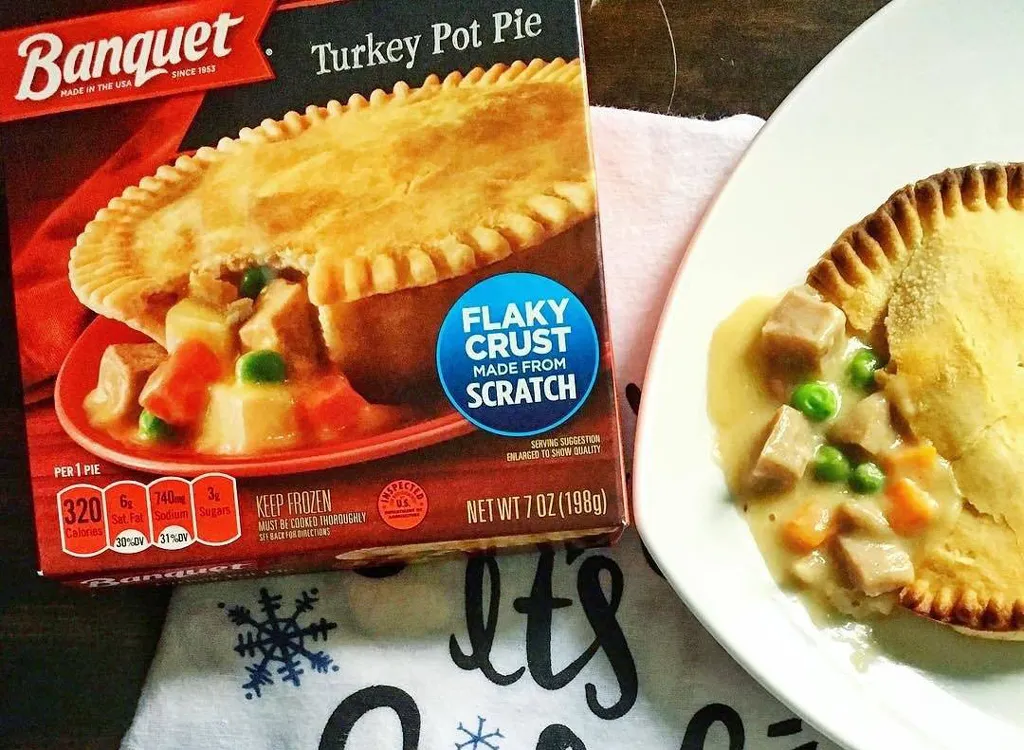 Banquet Foods has been stocking freezers with fast dinners since 1953 with the launch of their meaty pot pie. The Radio Corporation of America bought Banquet in 1970 until ConAgra Foods acquired the famous frozen dinner company in 1980 for $45 million.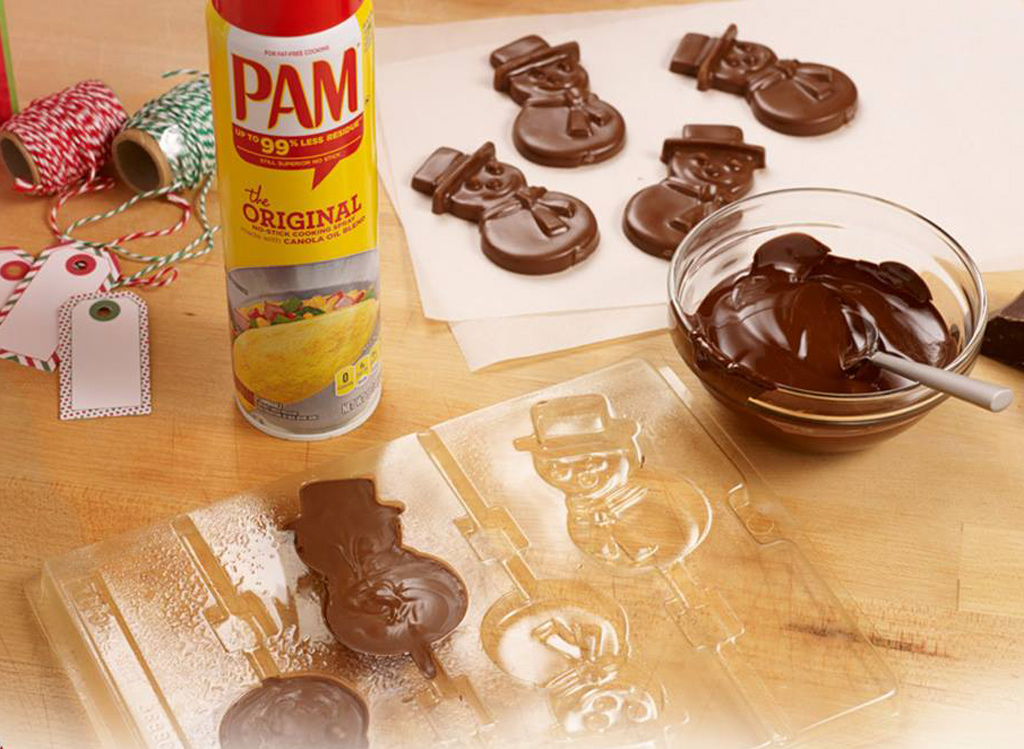 ConAgra acquired the famous Italian-food-in-a-can and non-stick spray together in 2000 when the company bought International Home Foods, Inc. for $1.6 billion.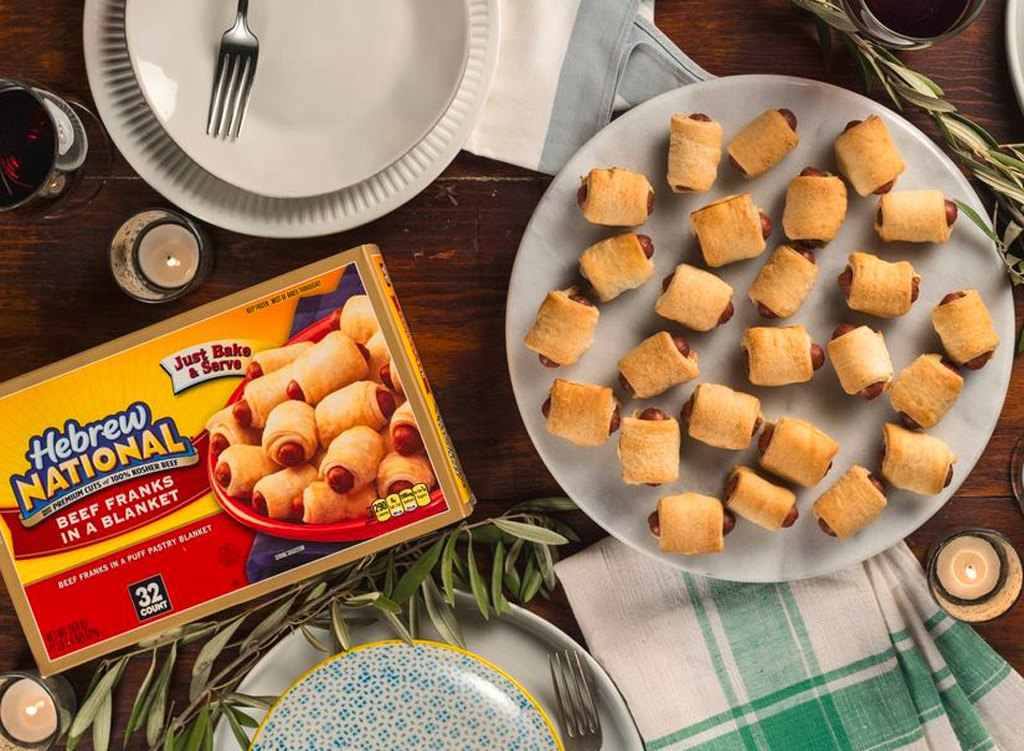 ConAgra bought the frankfurter brand back in 1993 for an "undisclosed amount of stock," The New York Times reports. At least they're transparent about what actually goes into their hotdogs.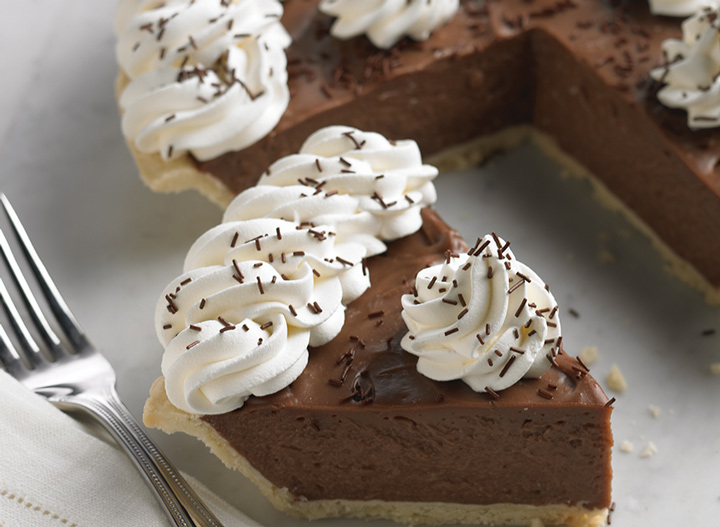 6254a4d1642c605c54bf1cab17d50f1e
ConAgra expanded even further into the frozen food aisle when it bought American Pie, LLC—not the raunchy late-90s film but rather the owner of Marie Callender's—in 2010. The acquisition seemed like a natural step, as ConAgra was already involved in the production of some of Marie Callender's meals.
Hunt's & Orville Redenbacher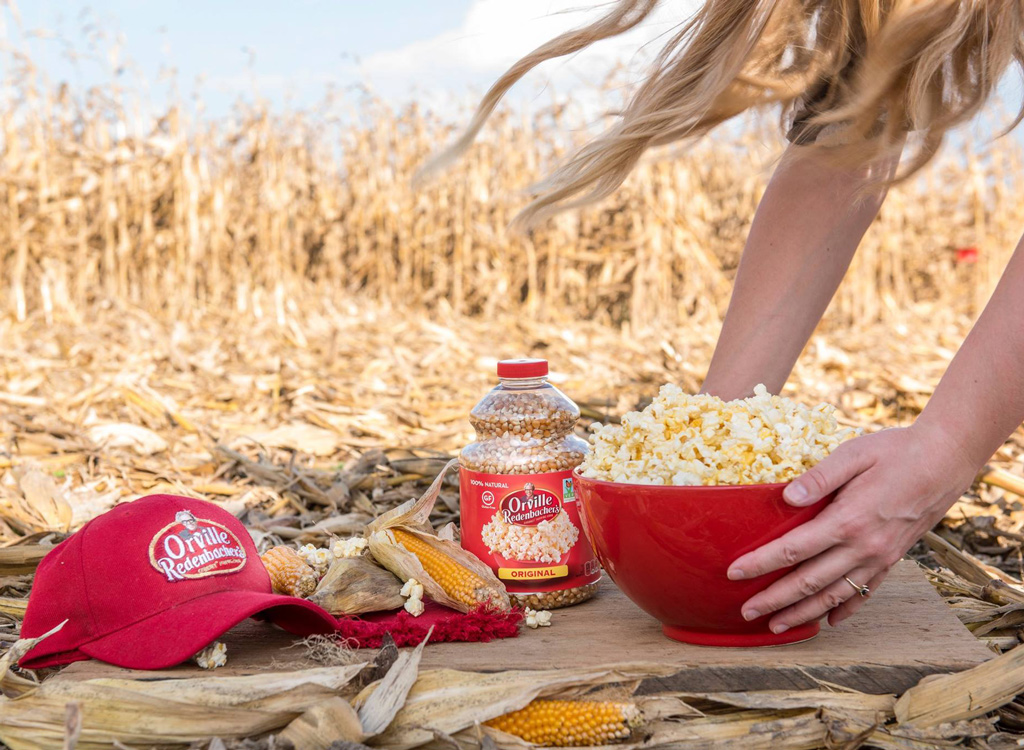 Hunt's and Orville Redenbacher were welcomed to the ConAgra family in 1990, deeming ConAgra the second-largest U.S. food-processing company at the time. But since the 90s, the food conglomerate got bumped down to the 16th spot on Food Processing's scale.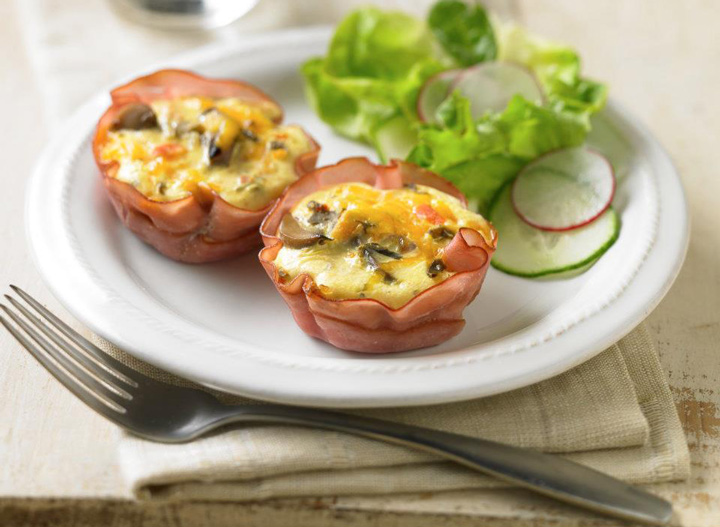 ConAgra bought Egg Beaters—the low-calorie carton of egg whites dieters flock to when trying to cut cals—back in the summer of 1998.
Frozen dinners don't exactly epitomize health, which is why ConAgra-owned Healthy Choice worked with the FDA to set nutritional guidelines for fat and sodium for its meals back in the 80s. However, there are no guidelines set for sugar, so many of its dinners are still on the list of The 60 Worst Frozen Foods in America.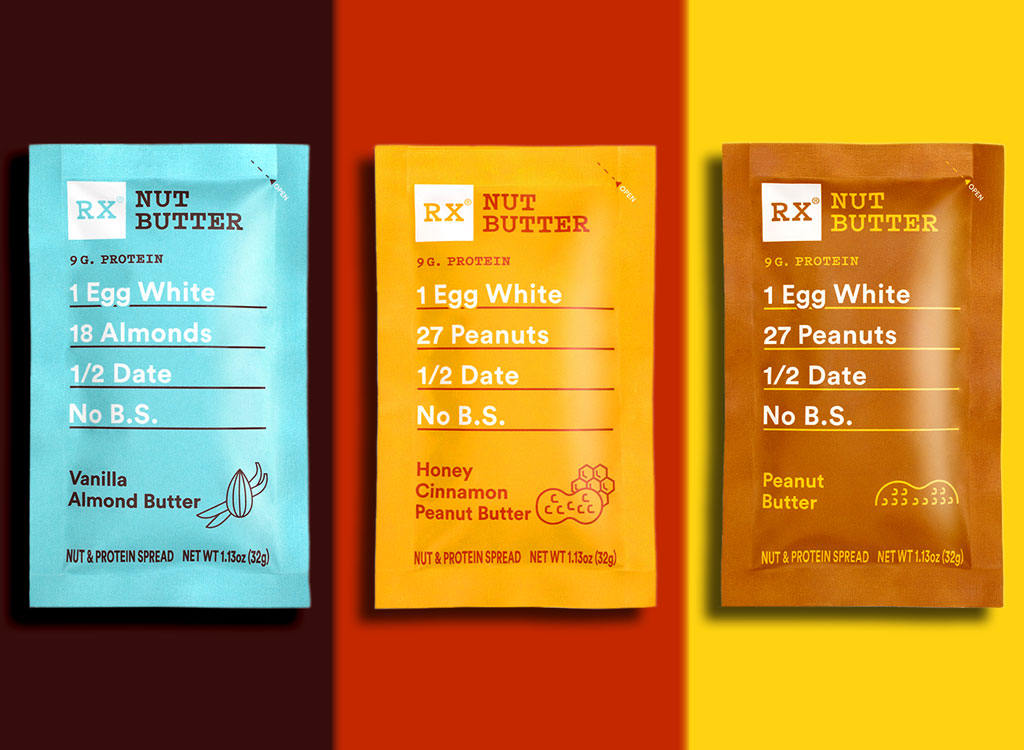 After RXBar was sold to Kellogg Co. in November 2017, the original founders tapped the cereal giant's resources to expand internationally, upgrade their headquarters, and even release a new line of RX nut butters.
The chef-founded Mexican food company that offers products ranging from guacamole mix to tortilla chips and tinga taco bowls was acquired by ConAgra in September 2016. Frontera closed the deal in hopes of expanding the product offerings and distribution but vowed to keep quality consistent.
In a staggering $1.55 billion cash deal, canned soup giant Campbell's bought Bolthouse Farms in 2012 with the hopes of permeating the health food space after soup sales slowed. However, unlike the belly-flattening Zero Belly Smoothies, Bolthouse is notorious for jam-packing its blends with sugar.
Snyder's of Hanover & Cape Cod
Snyder's pretzels and Cape Cod potato chips, owned by Snyder's Lance, Inc., were acquired by Campbell's Soup in December 2017 for a massive $4.9 billion.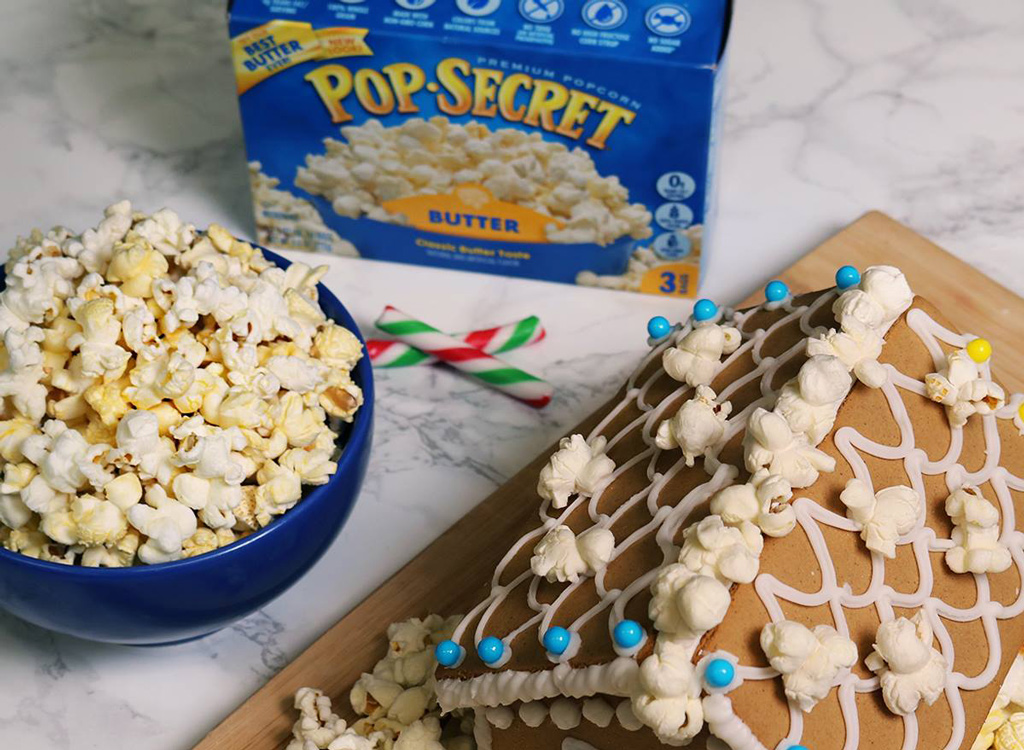 It's no longer a secret that the popular microwaveable popcorn brand is also an essential asset to Campbell's-owned Snyder's Lance.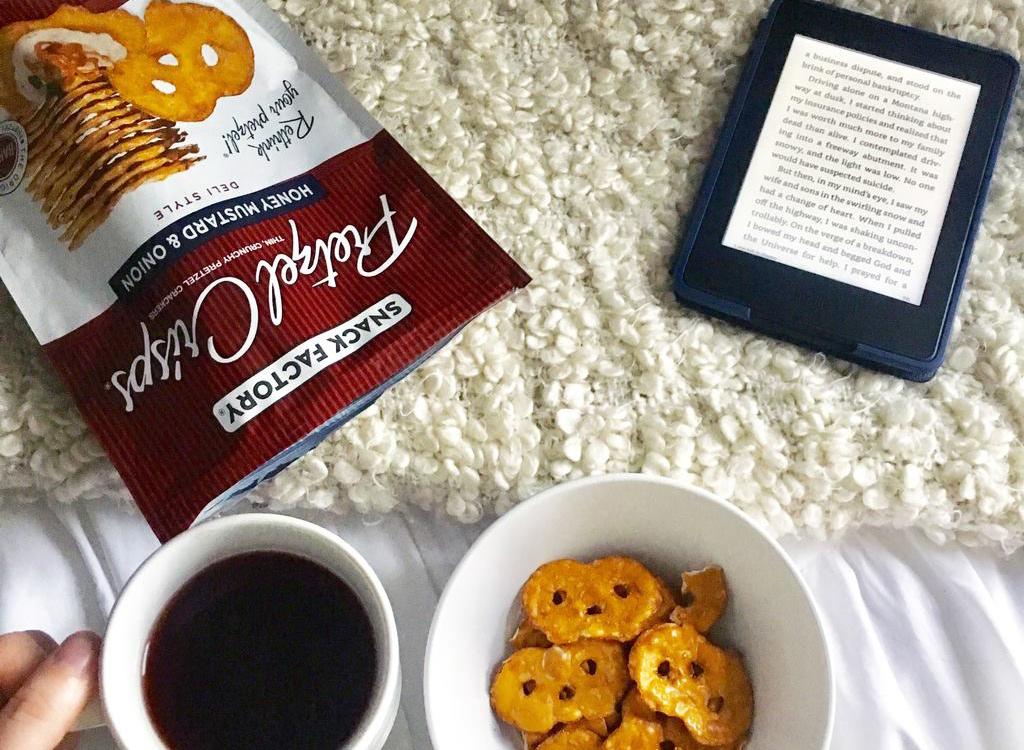 Snack Factory's light and thin pretzel crisps make for a delicious snack dipped into hummus when you're craving something other than chopped veggies. That must've provided some incentive for Campbell's to snag the snack under the Snyder's-Lance deal.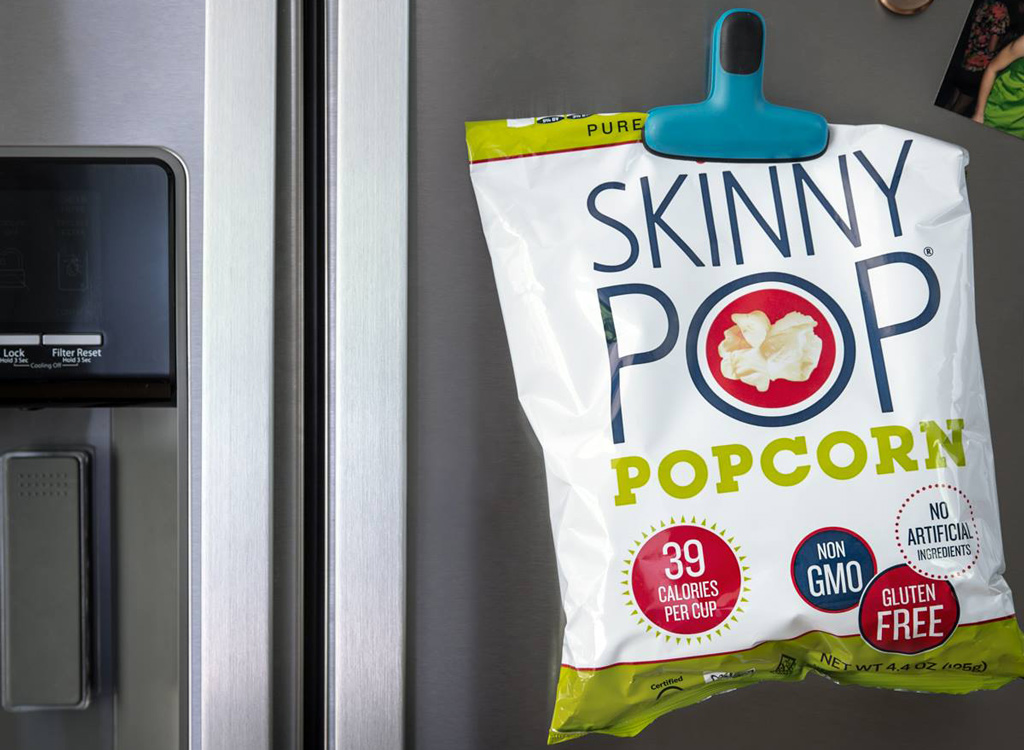 When The Hershey Co. acquired Amplify Snack Brands for $1.2 billion in early 2018, it took SkinnyPop under its wing. We're crossing our fingers that a chocolate-covered popcorn snack is in the works.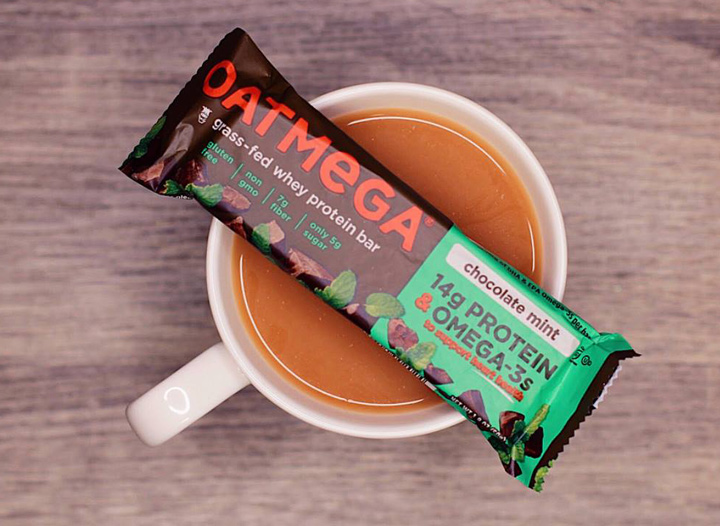 The grass-fed protein bar brand Oatmega was a part of Amplify Snack Brands when the conglomerate was purchased by Hershey in 2018. See how the portable snack ranked in our exclusive taste test!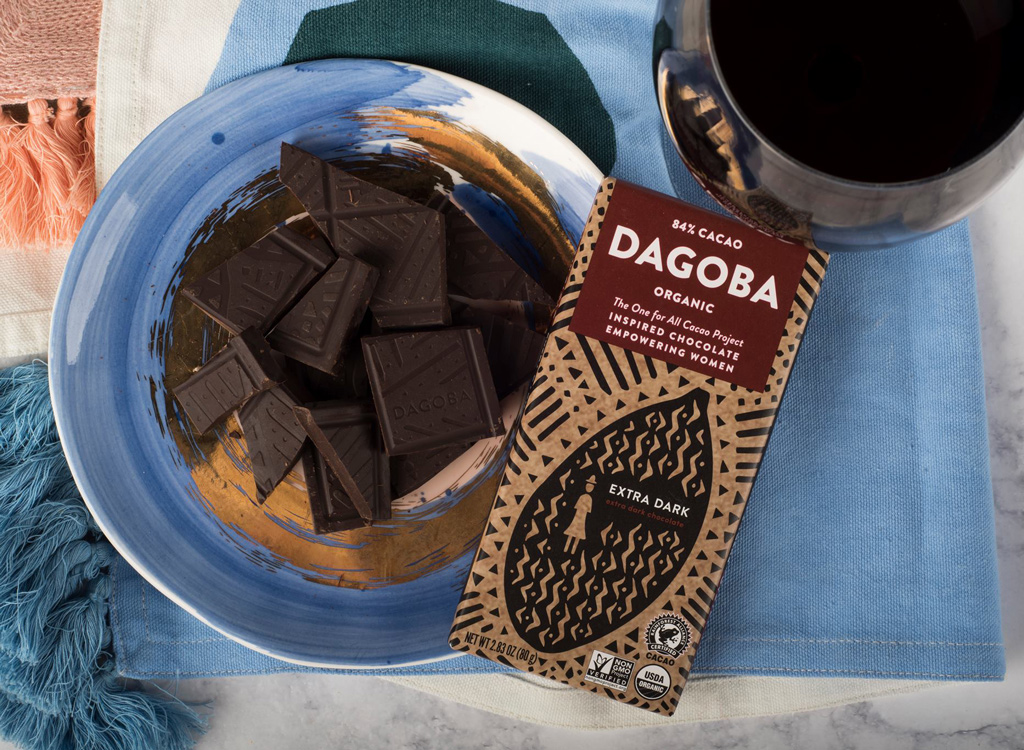 Surprisingly enough, Hershey's purchased Dagoba, a non-GMO, Rainforest Alliance Certified cacao company, in hopes of jumping on the organic bandwagon. The deal was sealed in 2006, although Dagoba's operations remain in the brand's original factory in Ashland, Oregon.
Boulder Brands, a health-food megacorp, oversees familiar brands (more on those later) in addition to Evol's delicious and clean line of frozen meals. In 2015, Pinnacle Foods announced plans to buy Boulder Brands for $975 million, an acquisition that was meant to expand Pinnacle's health and wellness portfolio, and now deems its brands ubiquitous to more than 85 percent of American households. And now, ConAgra just announced plans to usurp Pinnacle for nearly $11 billion—a transaction that's set to close by the end of 2018.
Smart Balance & Earth Balance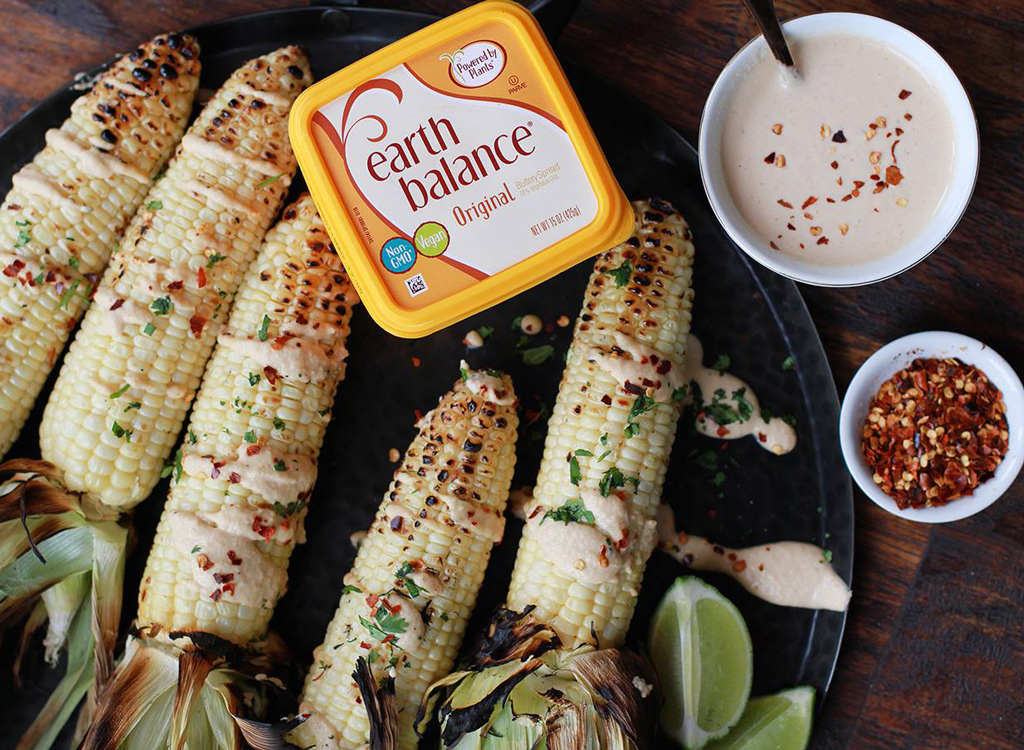 Smart Balance and Earth Balance were an essential part of the multimillion-dollar acquisition of Boulder Brands in 2015. Smart Balance brand is marketed for heart-healthy diets, while Earth Balance offers selections to plant-based dieters.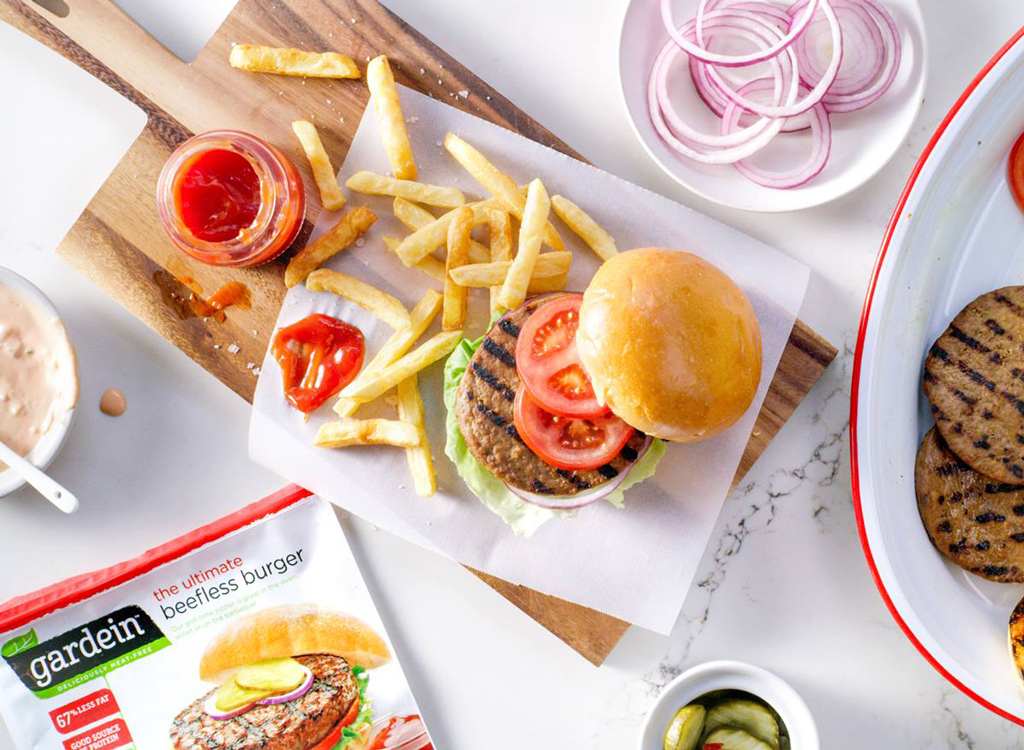 In 2014, Pinnacle boarded the plant-based bandwagon and bought Gardein—maker of vegetarian-friendly meat alternatives.
In 2009, Pinnacle Foods Group announced the $1.3-billion-dollar acquisition of Birds Eye Foods' line of frozen veggies and meals, including Birds Eye Steamfresh and Birds Eye Voila!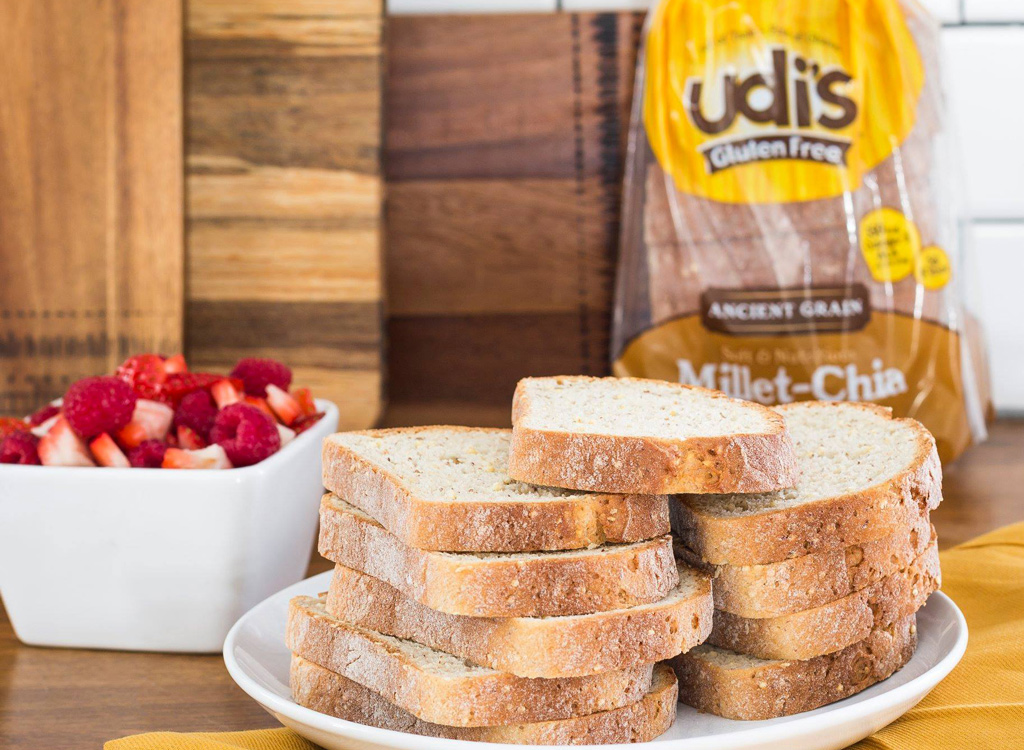 Gluten-free bakers, Udi's and Glutino, were purchased by Pinnacle Foods in 2015 as part of the Boulder Brands acquisition.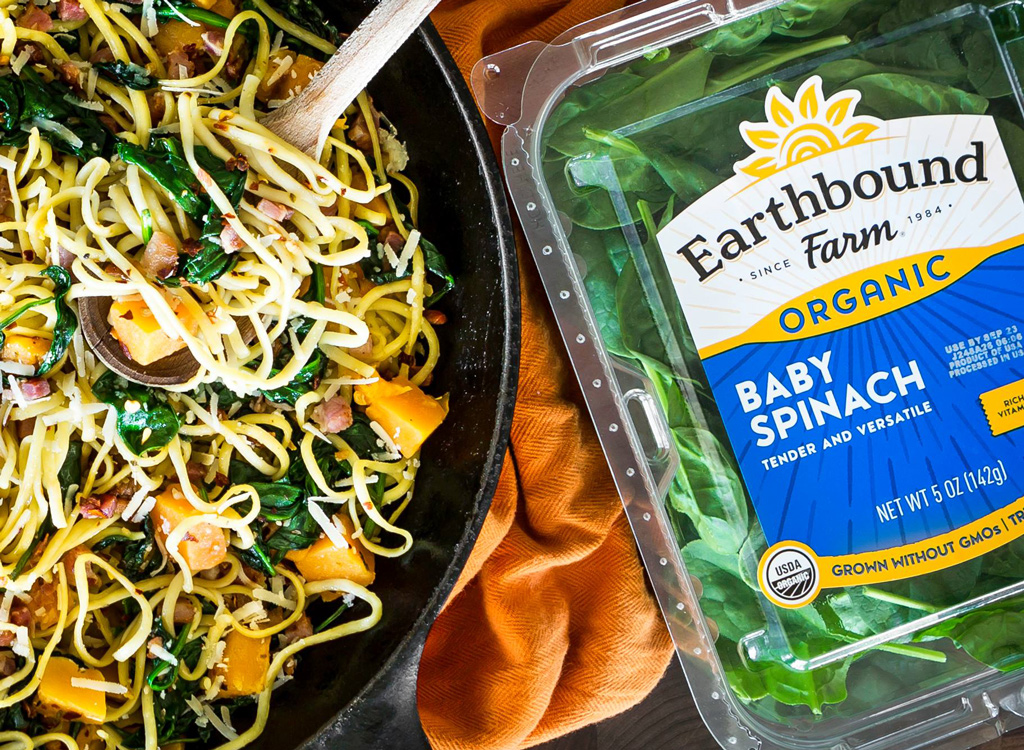 In 2013, the U.S.' largest producer of organic salad greens was acquired by WhiteWave Foods, which is now Danone North America, for $600 million. WhiteWave wanted a foot in the organic door and figured that buying Earthbound Farms would help increase its visibility among consumers' eating trends.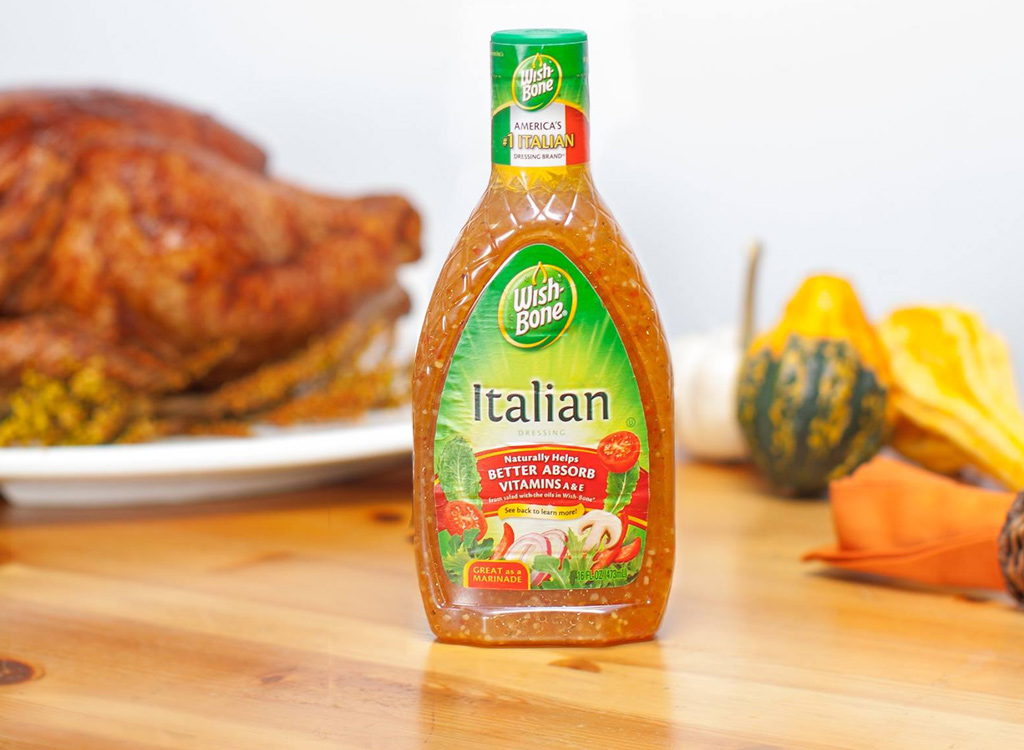 The original salad dressing recipe, inspired by a dish at a small town Missouri restaurant named Wish-Bone, was created by an ex-soldier in 1945. In 1958, the brand was acquired by Lipton under Unilever, and in 2017, it was acquired by Pinnacle Foods for $580 million.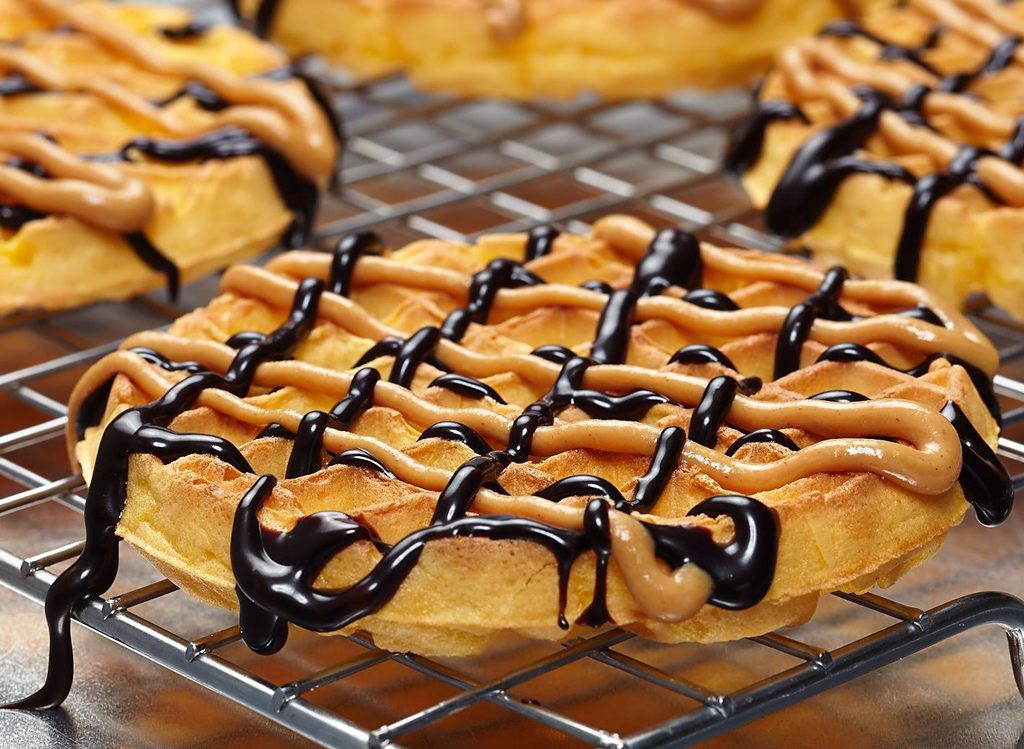 The Quaker Oats Company purchased the Aunt Jemima Mills Company—the makers of the world's first premade pancake mix—back in 1926. Fast forward to 2001: PepsiCo purchases Quaker Oats, bringing the beloved breakfast line under its belt.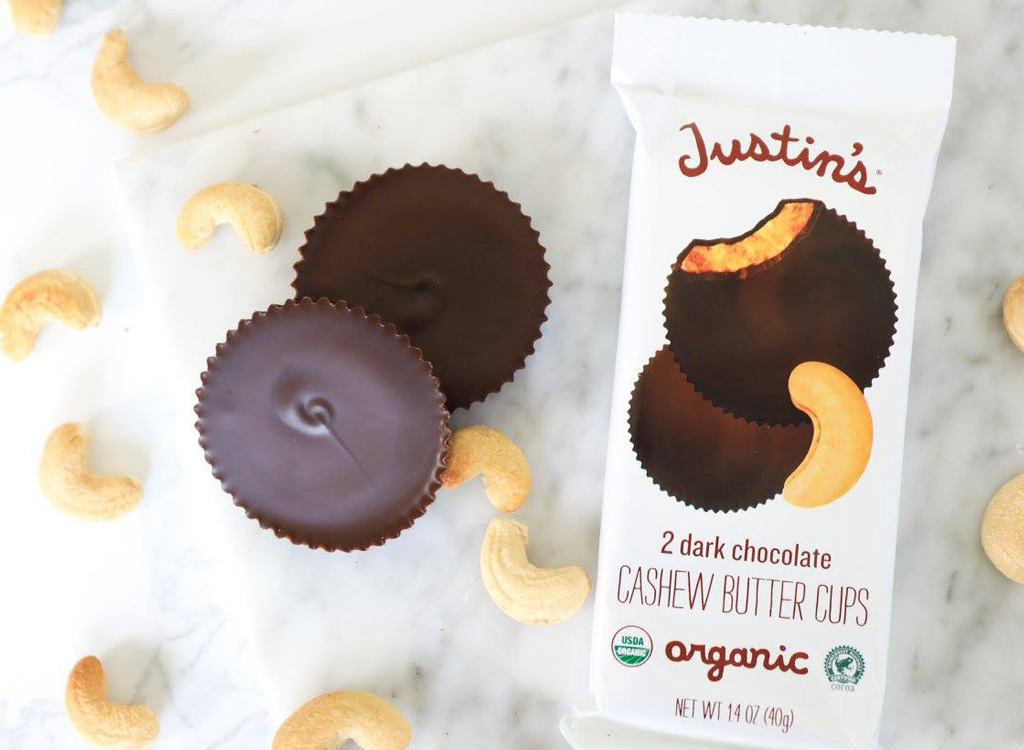 Believe it or not, Justin's specialty nut butters were acquired by meat megacorp Hormel Foods Corp. in order to appeal to a younger and more health-conscious group of on-the-go consumers. "My goal has always been to build something truly special and Hormel Foods is the right partner to make this an enduring and far-reaching brand," Justin's founder, Justin Gold, asserted in a press release.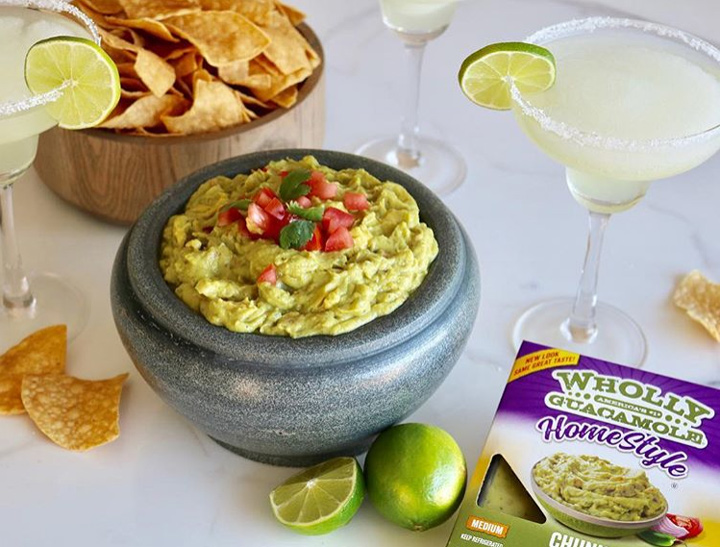 Hormel Foods and Herdez Del Fuerte, S.A. de C.V., joined forces in creating MegaMex Foods LLC, prior to its acquisition of Wholly Guacamole in 2011. Wholly Salsa and Wholly Queso products were also usurped by the Mexican food conglomerate.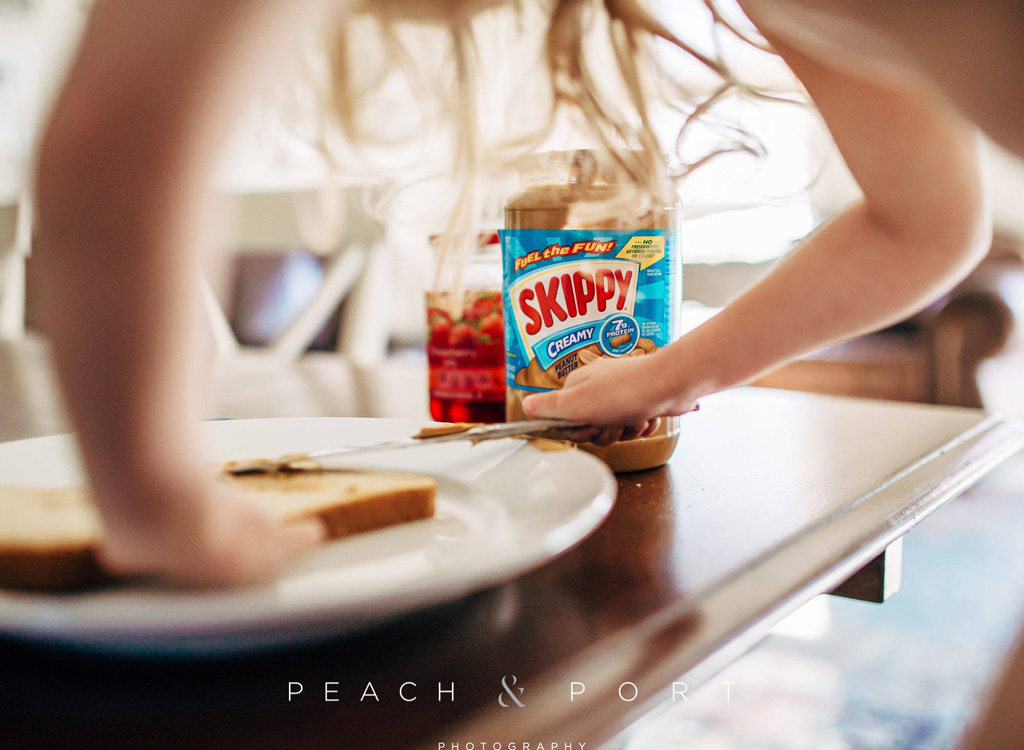 Hormel snatched Skippy from Unilever in 2013 for a staggering $700 million in cash in efforts to increase its meatless offerings. Despite the nutty spread's hefty price tag, Skippy still scored a substandard spot on our list of The 36 Top Peanut Butters—Ranked!
The 2015 acquisition of all-natural meat brand Applegate Farms by Hormel Foods, the creator of Spam, was met with much displeasure by Applegate fans. Applegate and Hormel have since promised that, despite the new joint venture, both operations will be kept separate to ensure quality.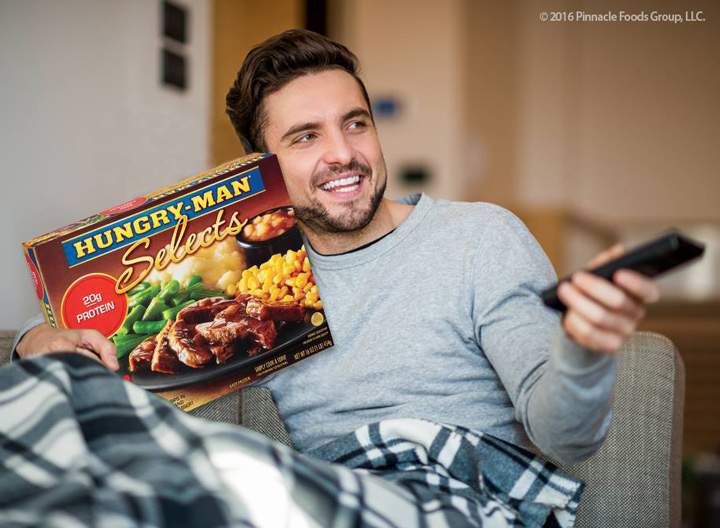 Hungry-Man frozen entrees were marketed in the 1970s as heftier-than-traditional TV dinners to appeal to men, with a wide range of offerings from fried chicken to steak. Currently, Hungry-Man is under Pinnacle, which is soon to become a member of the growing ConAgra family.
Back in 2007, PepsiCo announced plans to purchase Sabra's Mediterranean dips and spreads in a joint venture with Israeli food company Strauss. Find out which other iconic brands PepsiCo holds ownership of below.
You'd never guess that probiotic-packed Kevita is actually owned by PepsiCo, the apparent antithesis of a kombucha brand. However, Pepsi acquired Kevita in 2016 to tap consumer needs for healthier beverage choices.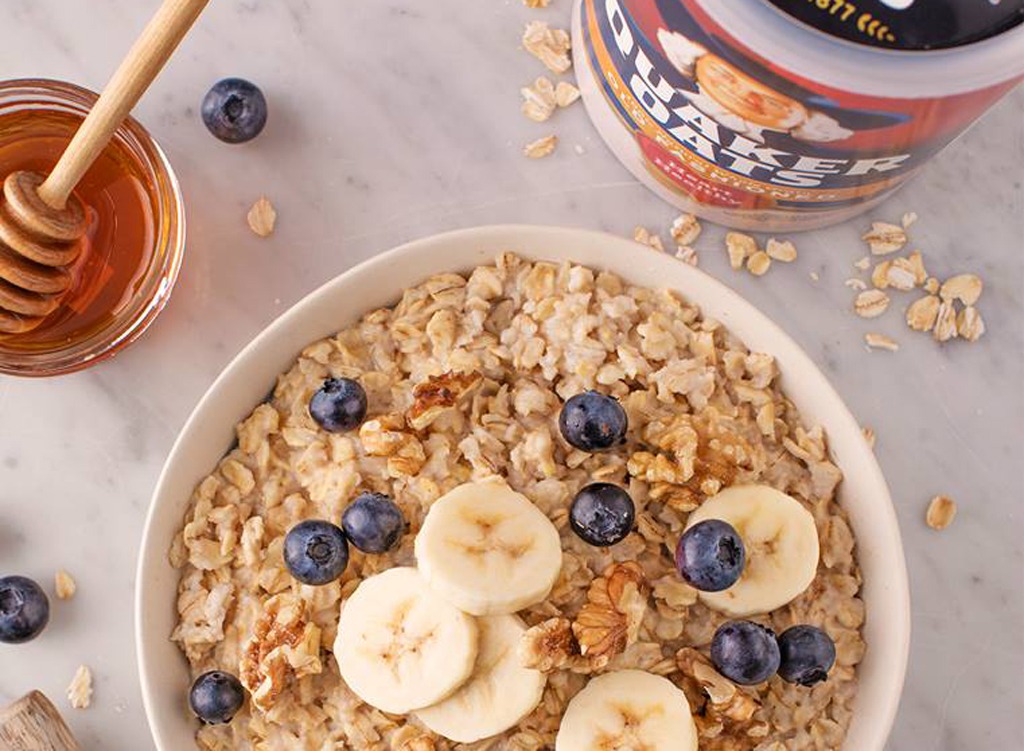 At the turn of the twentieth century, PepsiCo took over oatmeal giant Quaker, mostly because of its coveted ownership of Quaker-owned Gatorade in order to appeal to athletes who didn't want fizz in their sips.
In attempts to offer a diverse line of healthy products, Pepsi landed Naked juice in 2007. Little did it know that, a decade later, Naked would land a spot on our exclusive list of The 18 Worst 'Healthy' Juices.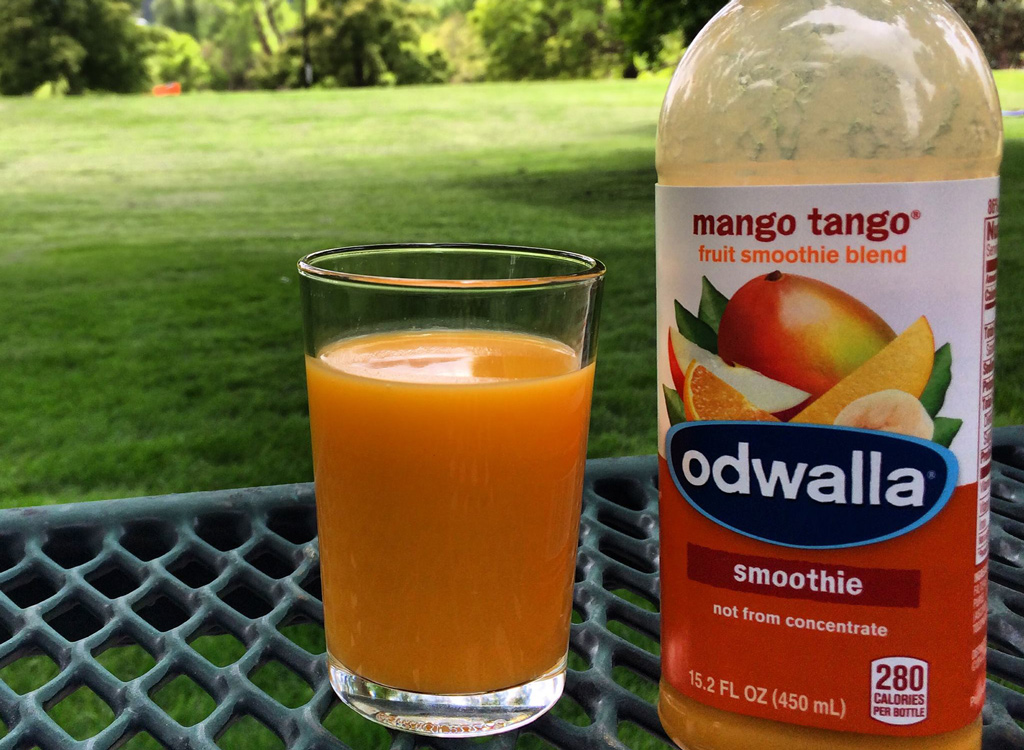 You'd be surprised to find out that another soda giant, the Coca-Cola Company, unexpectedly owns juice maker Odwalla. The $181 million-dollar transaction was completed in 2001 in efforts to compete with PepsiCo's health food profile.
The year 1998 marked the $3.3-billion-dollar sale of Tropicana to none other than PepsiCo. In what seems like a never-ending rivalry, Pepsi tried to one-up Coca-Cola, which owns Minute Maid.
Before Coca-Cola bought out Zico in 2013, it owned a minority stake in the coconut water company.
In 2007, Coca-Cola bought Glaceau, the makers of Vitaminwater, helping the fruity beverage expand into over 26 countries.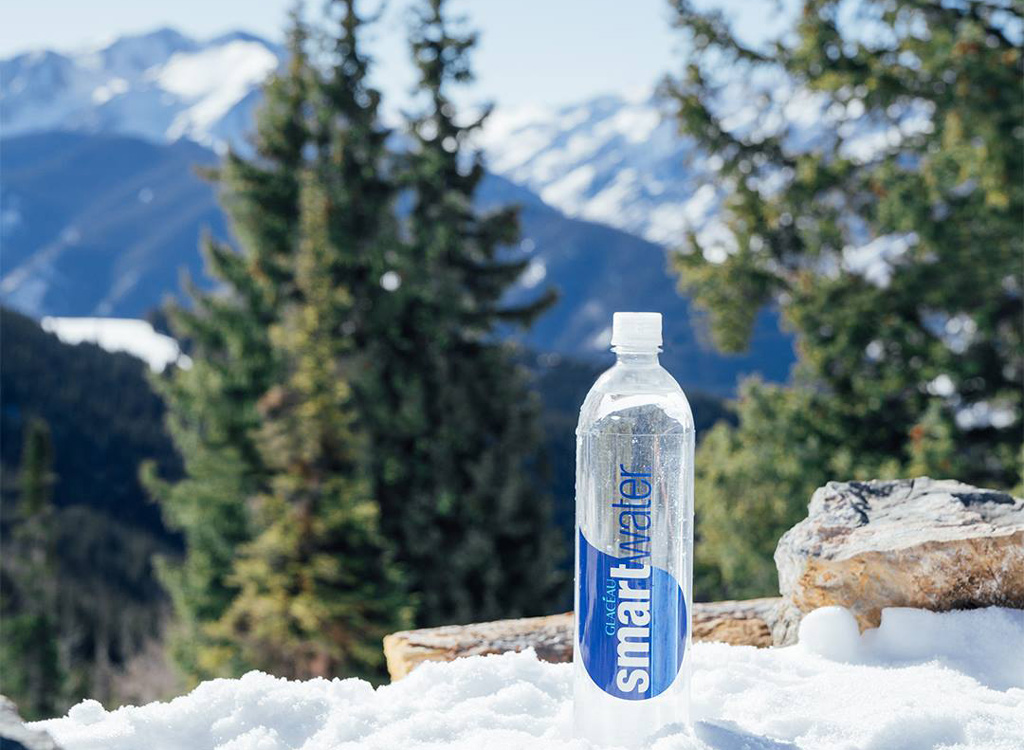 Coca-Cola-owned Glaceau also makes Jennifer Aniston's favorite bottled water brand, Smartwater.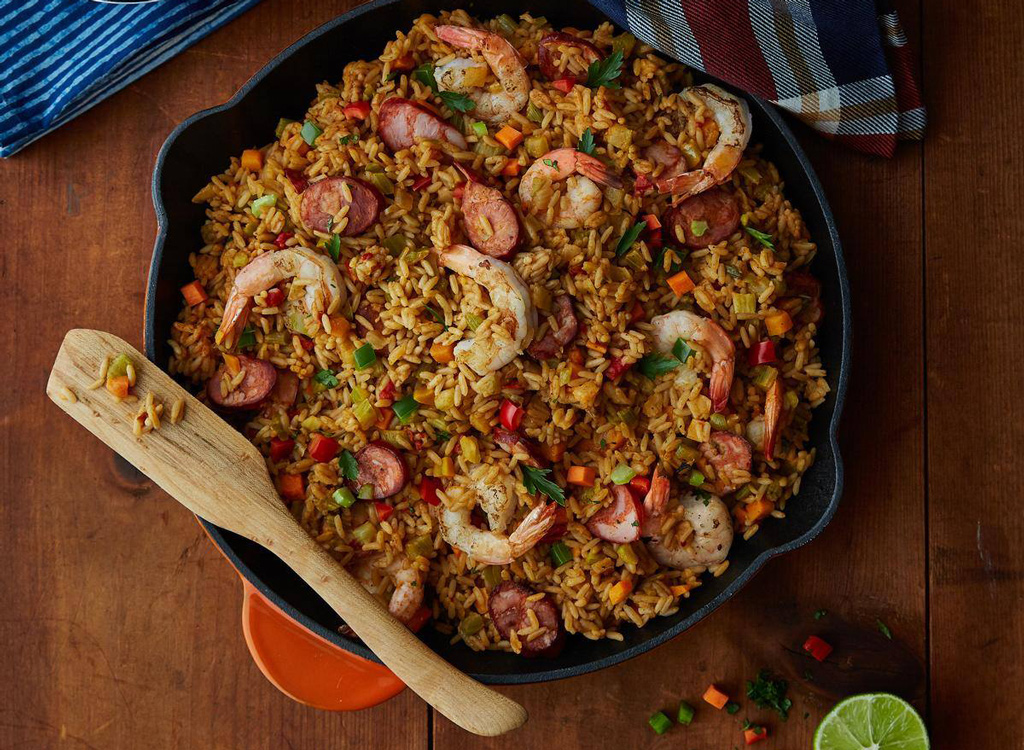 Packaged as a straight-from-the-farm brand, the rice company is actually owned by food giant Mars International—the makers of snacktime favorites such as M&M's, Snickers, and Skittles.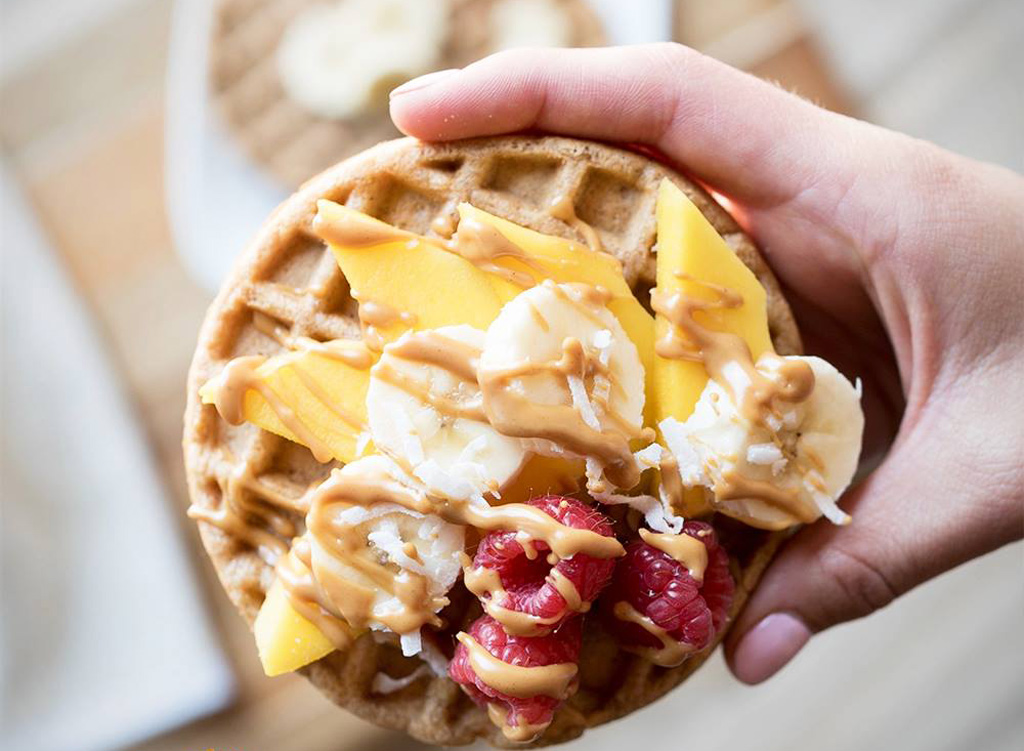 Van's was acquired by Hillshire Brands in 2015 for $165 million when it transcended from being a meat-only brand to include pancake and waffle selections among other breakfast favorites.
Horizon Organics fell under the ownership of WhiteWave Foods when they split from their parent company Dean Foods, one of the largest dairy company in the U.S., in 2013.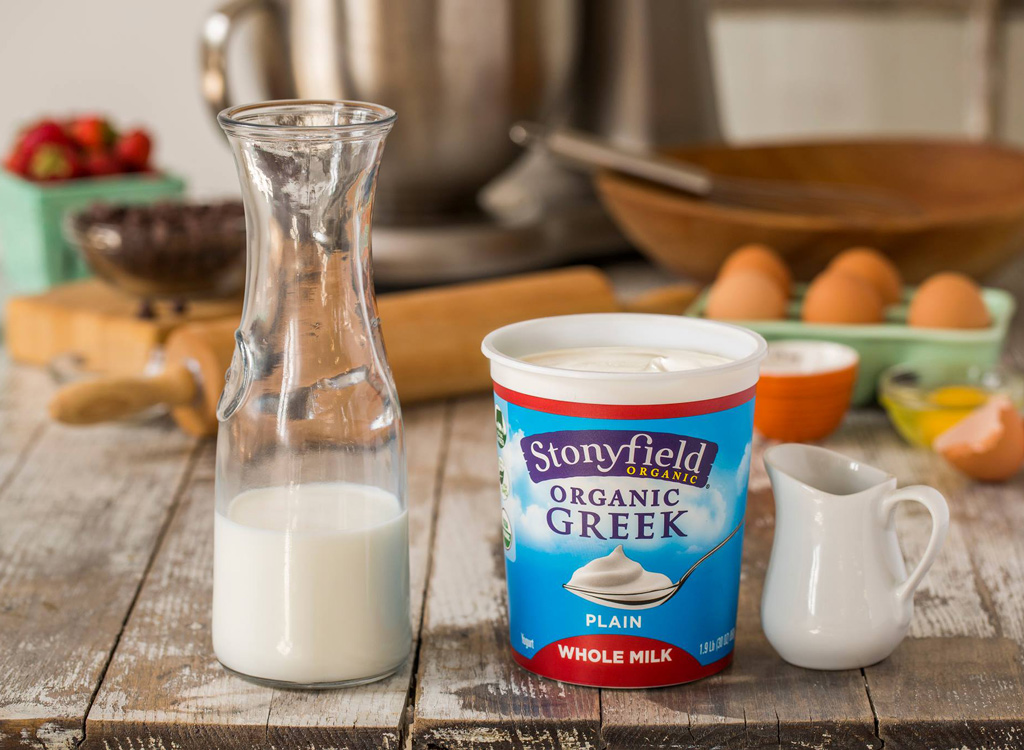 Stonyfield was acquired by French dairy company Lactalis after being sold by Danone (yes, the makers of Dannon yogurt) for a whopping $875 million in 2017. Regardless, Stonyfield is still known for its quality, organic dairy products, which is why it landed a spot on our 25 Best Yogurts for Weight Loss.
And if you want healthy recipes, supermarket shopping guides, and essential nutrition tips at your fingertips, subscribe to the new Eat This, Not That! magazine now! For a limited time, you can save 50 percent off the cover price—click here!
April Benshosan
April is a born-and-raised Brooklynite who has a passion for all things health, wellness, and tastebud-related.
Read more about April