12 Bizarre Beers You Never Knew Existed
These brews are unusual, rare, complex, and kooky. Whether or not you want to try them is up to you!
Beer is truly an ancient beverage. Humans have been brewing and producing beer (or a beverage very much approximating our modern understanding of the drink) for some 10,000 years in places as far-flung as Ancient China to Ancient Egypt and Mesopotamia, according to World History.
Today, when you think of beer, the first thing that probably comes to mind is a fizzy, golden lager produced with water, barley, hops, yeast, and rice or corn. Those who are a bit more steeped in beer culture may appreciate a greater range of brews, turning away from modestly flavored beers in order to sip on IPAs, stouts, wheats, and other varieties.
Regardless of your taste in beer, chances are, you've never heard of these truly unique, uncommon, and decidedly odd beers (that is, unless you're a truly adventurous and inquisitive beer drinker). Keep reading to see the 12 most bizarre beers that have ever existed in the drink's long and storied history. And next, don't miss The #1 Best Juice to Drink Every Day, Says Science.
Dogfish Head Birra Etrusca Bronze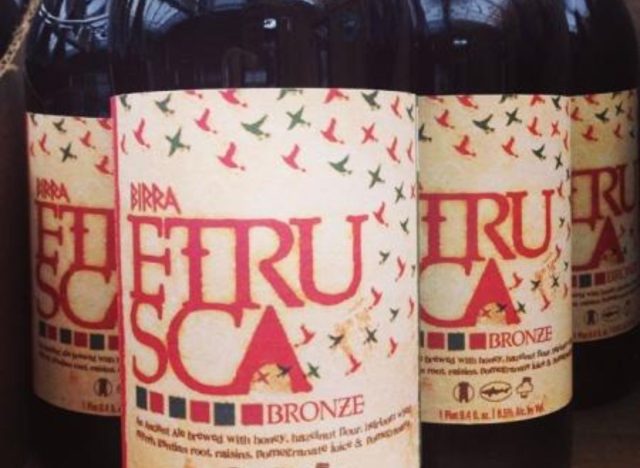 True to the ancient nature of beer itself, this rare and intense beer is brewed with inspiration from ancient drinking vessels found in 2,800-year-old Etruscan tombs and flavored with ingredients that would have been available to ancient brewers. These include an heirloom variety of wheat, pomegranates, honey, and Ethiopian myrrh resin.
Oyster Stout
Yes, oyster stout really is brewed using oysters, and it's actually brewed in many places around the world. Some of these rich, creamy beers are produced with only oyster shells added to the wort (the pre-fermented "green" beer), while others are made with the entire mollusk tossed in there, according to Vine Pair.
Lindemans Lambic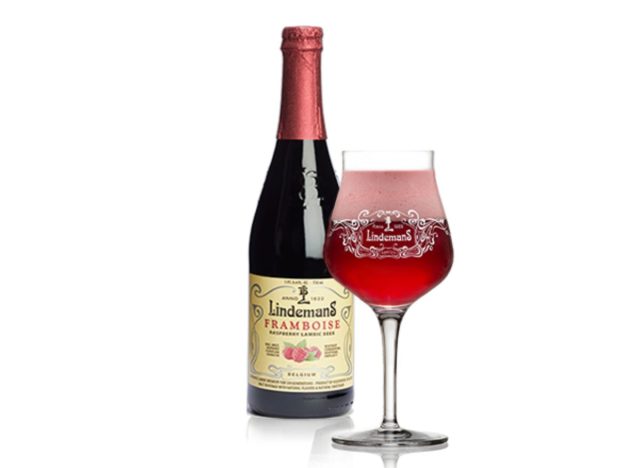 Lambic beers are truly unlike any other you may have tasted, and that's because they are unique to just one place in the world: a Belgian valley called Pajottenland. The air there abounds with dozens of strains of natural yeast that lead to so-called "spontaneous" fermentation of beer that occurs when the brewery's windows are left open to allow in yeast-laden breezes. The lambic beer is complex, tangy, and reminiscent of wine, while others made with fruit are fantastically tart and sweet.
Brewmaster Snake Venom Fortified Beer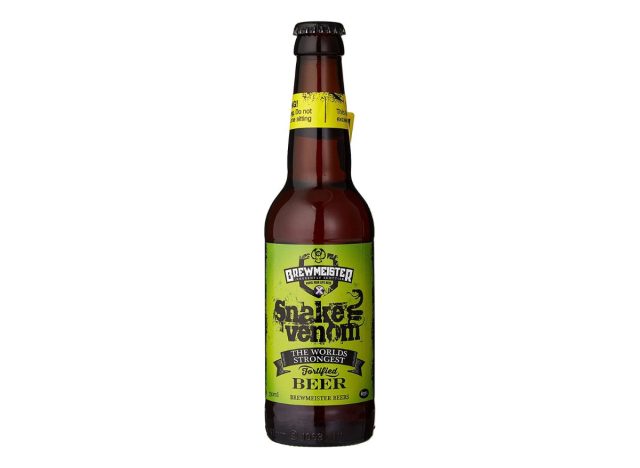 This one is a strong beer-slash-hard liquor hybrid. And a very stiff one at that: it packs 67.5% alcohol by volume, making it significantly higher in ABV than most whiskies, vodkas, and so on. The first ingredient is pure ethanol, while the second is beer consisting of water, barley, hops, and yeast.6254a4d1642c605c54bf1cab17d50f1e
Twisted Pine Ghost Face Killa
This beer might not be so worrisome, given its moderate 5.2% ABV and mild 15 IBUs (international bitterness units), but it's the spice that will get you. This beer is brewed with six different types of chile pepper, including ghost pepper, as the name connotes, and is spicy enough to register as painful for most who sip it.
Wynkoop Brewing Rocky Mountain Oyster Stout
You know what Rocky Mountain oysters are, right? They're… cooked bull testicles. And this beer is brewed with them added to the mix. It's also made with barley and specialty malts, hops, and yeast, but it's the roasted bull testicles that lend the unique smoky, savory flavor.
Smartmouth Brewing Saturday Morning IPA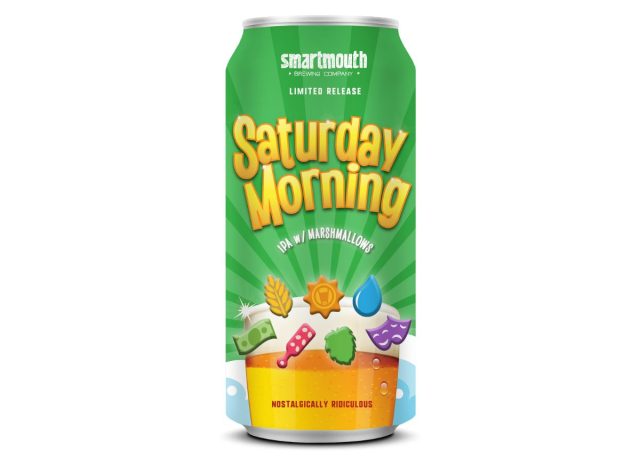 When you plunk down in front of the TV on a Saturday morning, enjoying some sweet cereal, did you ever wish there was a beer that captured the same flavor? Ideally not, because you were probably a kid then. But if you wish that now, you're in luck thanks to this "nostalgically delicious" beer that's made with multiple pounds of marshmallows added to every batch brewed.
Moody Tongue Shaved Black Truffle Pilsner
If you have deep pockets and a refined palate, then this $ 120-per-bottle beer may be a good choice for you. As the name suggests, it's brewed with truffles… Western Australian Black Perigord Truffles, to be precise.
Flanders Red Ale
This is a pretty wild style of beer. In fact, the first time you take a sip, you'll likely have two thoughts: You'll think the beer may have gone bad, and you'll love it anyway. A decidedly intense and sour beer style, Flanders Red Ales (AKA Flemish Red Ale, per American Craft Beer) is more akin to wine.
Steðji Brewery Hrútur
This uniquely Icelandic beer is modest in ABV with a 5.1% rating but big in strange ingredients. Along with water, grains, hops, and yeast, it's produced using ram testicles that were smoked over fires made from sheep dung.
Steðji Brewery Whale Beer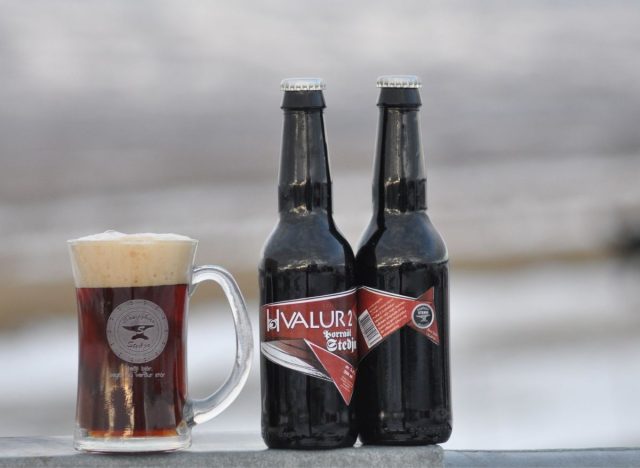 The brewers at Steðji just had to one-up themselves, which they did with their Whale Beer. No ram testes smoked over sheep dung here; instead, this beer features water, barley, hops, yeast, and a sheep-dung smoked whale testicle added to each batch as it brews.
Samuel Adams Utopias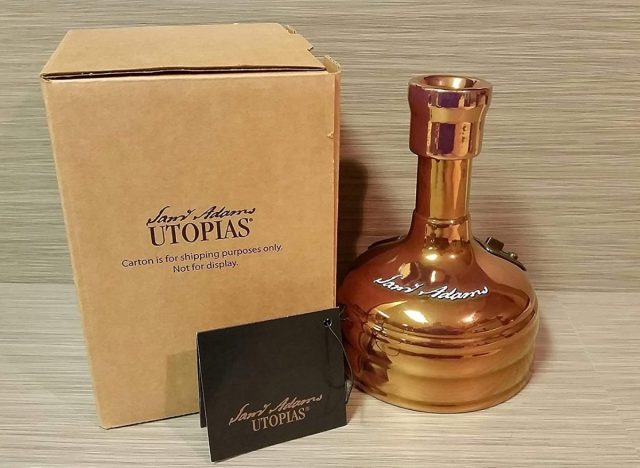 Unlike that super strong Snake Venom "beer" that's really just liquor with beer added, this is truly a beer, one that is brewed and aged and gets all of its ABV and flavor simply from the ingredients used and the time and care spent. Utopias, which is released by the Boston Beer Company each year, is still akin to a spirit, though, at 28% ABV.
Steven John
Steven John is a freelancer writer for
Eat This, Not That!
based just outside New York City.
Read more about Steven