21 Essential Summer Beers You Need to Try
Who said summer beers have to be light on flavor? These brews are as bold as they are refreshing.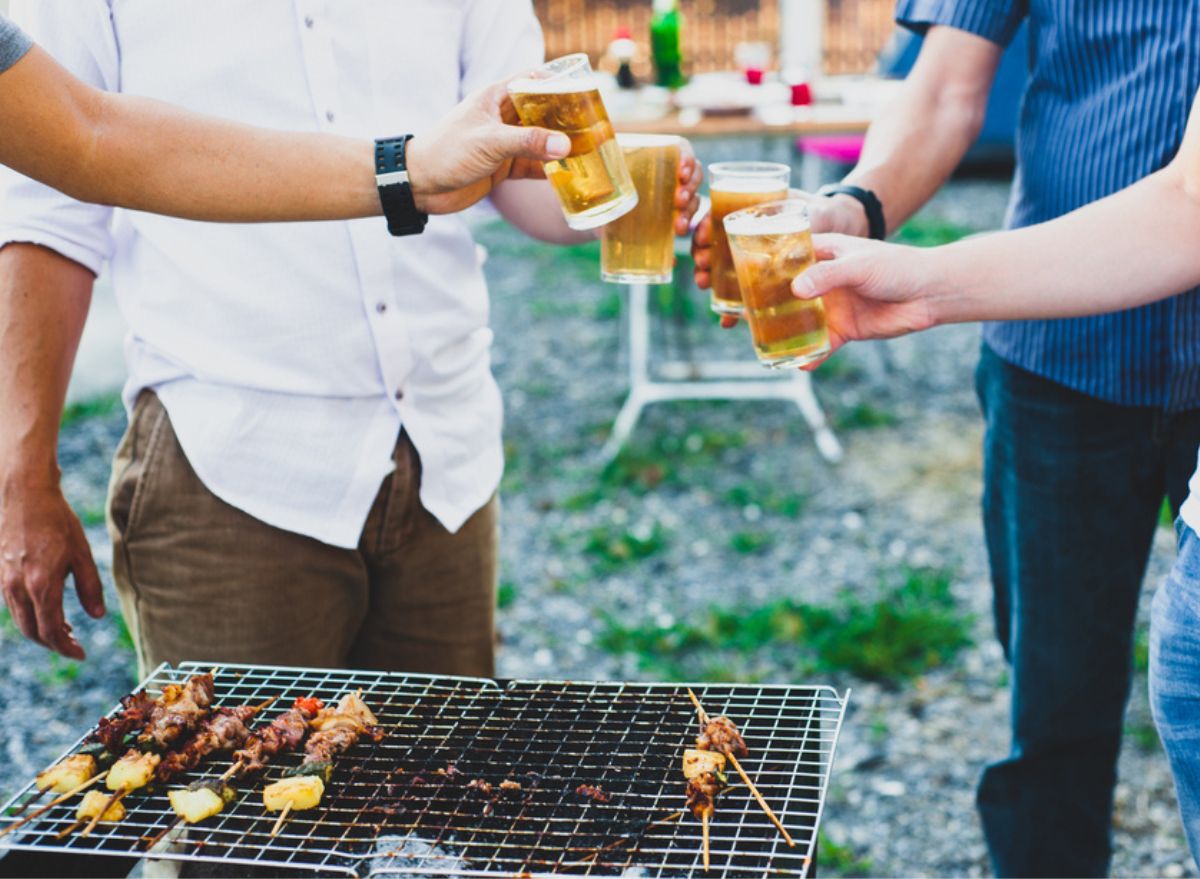 Every season has its perfect slate of food and drinks, and that's always true in the beer category. Fall has its sweet Oktoberfest lagers, malty amber ales, and, of course, all those pumpkin beers (some of which taste great, so be nice). Winter has its rich ales, deep stouts, and celebration brews. Springtime calls for brown ales and Saisons, and wheat beers suitable for warmer days and cooler evenings.
Then, we have summertime. The best beers for summer have to be refreshing—this is no time for a glass of barleywine or imperial stout. A great summer beer need not be a light, almost flavorless pilsner, despite the fact that, far too often, that's the only type of beer people cleave to in summer.
We've rounded up 20 great beers for summer that span a wide variety of styles and that will have your thirst satiated while also tickling those taste buds. Check out the full list that follows, and next, don't miss 9 Beers That Use the Highest Quality Ingredients.
Dogfish Head Brewery SeaQuench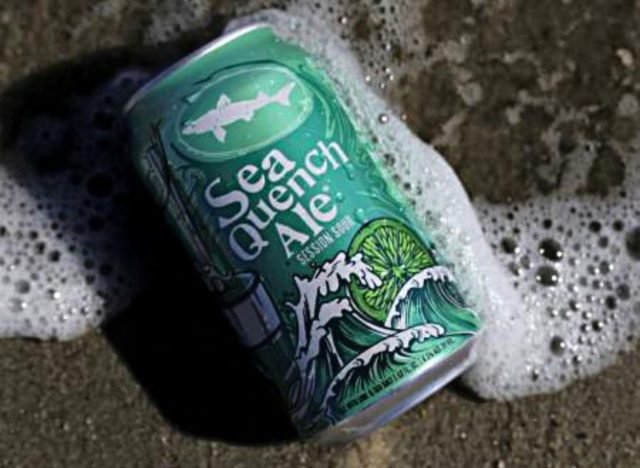 SeaQuench Ale is a perfect summer beer for three reasons. First, its flavor profile just matches warm weather perfectly with a slightly sour, tart, and bitter balancing act. Second, at just under 5% ABV, it's a safe session beer for long, warm days, and third, as it's literally brewed with salt, it replenishes some of the precious electrolytes you sweat out in hot weather.
Cerveza Pacifico Clara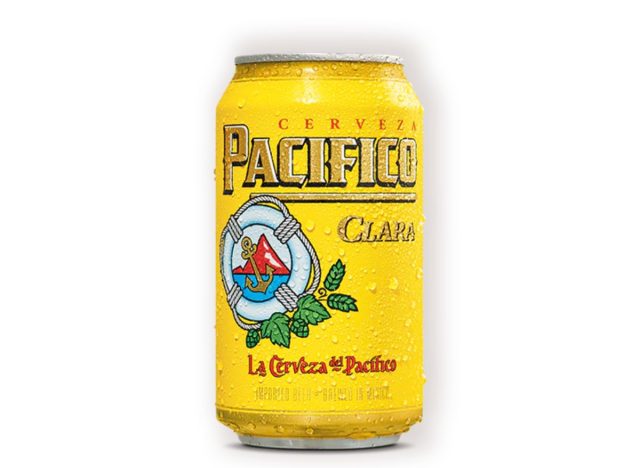 Arguably the best of the major Mexican lager/pilsners (remember, pilsner is technically a substyle of lagers)—including Corona Extra, Modelo Especial, Tecate, and so on—Pacifico is an undeniably refreshing pick. And hey, go ahead and add a lime, if that's your thing, but do take a sip first, because the flavor of this German-style beer (the brewery was established by Germans, in fact) is great on its own.
Cali Squeeze Blood Orange Hefeweizen
This light-bodied yet hazy wheat beer is brewed with a copious amount of actual blood orange juice. Blood Orange Hefeweizen is also made with two types of wheat, plus rice hulls, and only rates 15 IBUs (that's a low bitterness). It's refreshing and mild and perfect for the beach or backyard.
Shiner TexHex Desert Mirage IPA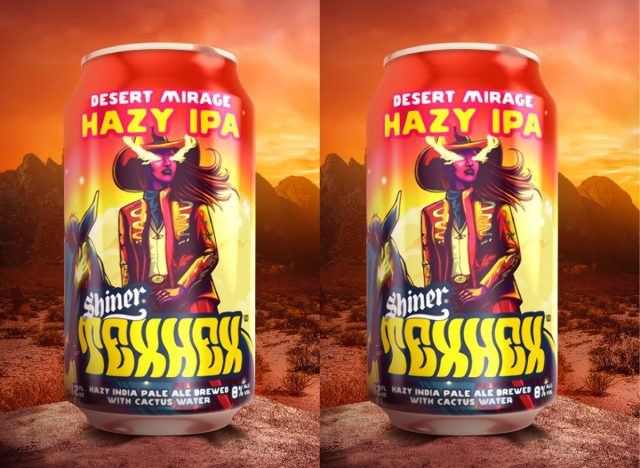 The "biggest" beer on our rundown in terms of ABV punch (at 8%), this beer proves that lots of flavor is not in opposition to refreshment, but rather, the two can work in tandem. Desert Mirage is a full-bodied, hazy-style IPA in which you'll find tropical flavors of pineapple and tangerine, as well as plenty of piney hops. You'll also detect a decidedly unique note created by the portion of actual desert cactus water used to brew this beer.
Samuel Adams Summer Ale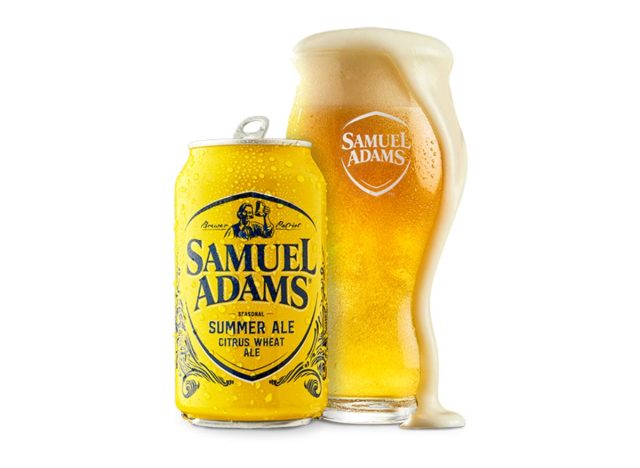 There are a number of detractors of this stalwart summer beer, but even more supporters, which is why it's back on shelves each and every year since 1995. Mild enough for session drinking yet flavorful enough to be nursed thanks to wheat malt, noble hops, and actual lemon peels, Summer Ale is a great summer afternoon beer.
Societe Brewing Light Beer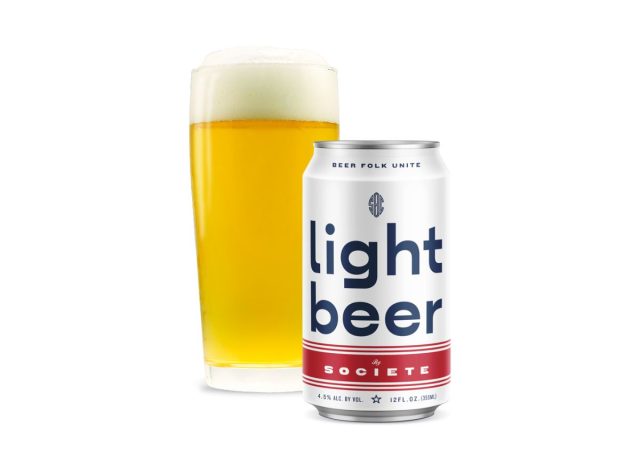 Ironic name aside, Societe Brewing's Light Beer is indeed exactly what you'd hope to find in a light beer because it's quite good. Crisp, modestly malty, lightly hopped, and only 4.5% ABV, this is an "anytime beer" if ever there was one.
Victory Summer Love Ale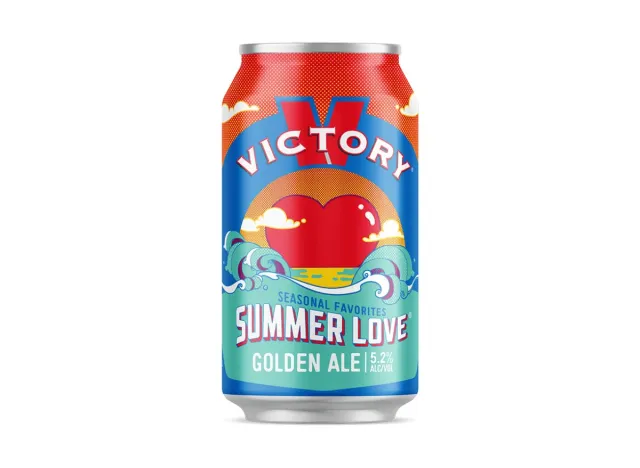 Victory is known for their big, bold beers (like Golden Monkey, a Belgian-Style Tripel), but this moderated, easy-sipping ale proves they can take it easy and still make a great brew. It's got an ale's malt profile with the refreshing taste of a lager and just enough hops for balance.
Dogfish Head Brewery Lemon Quest Wheat Brew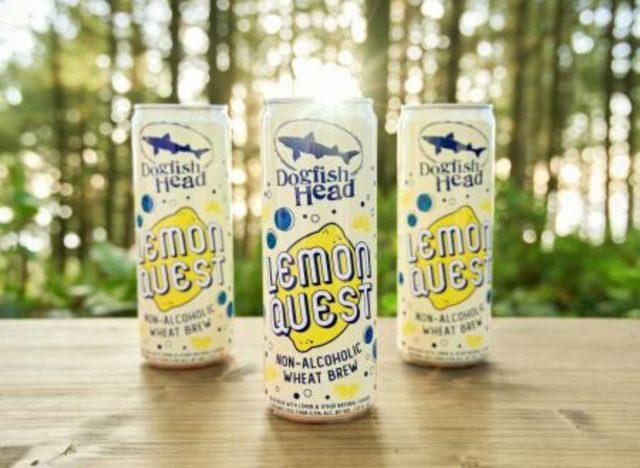 This beer bursts with lemon-forward citrus flavor, pairing perfectly with savory foods (like a pulled pork sandwich), and yet, it's so light and refreshing you may suck down an entire can before you know it. This is no problem at all, considering Lemon Quest is a non-alcoholic beer with less than 0.5% ABV and only 90 calories per can.
Lagunitas Daytime IPA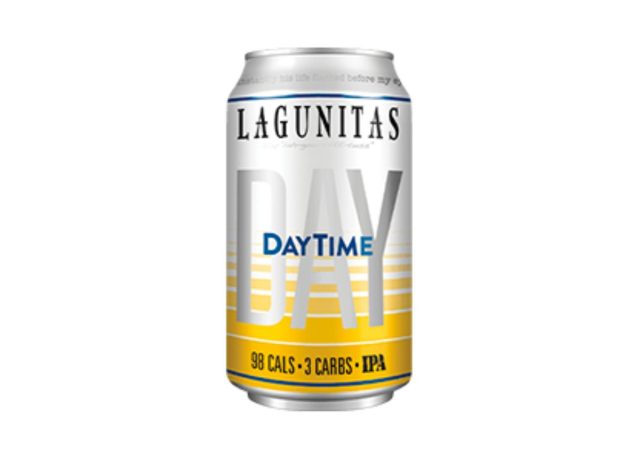 Day drinking is rarely a good idea, as fun as it seems during the first few rounds. But, when you're drinking a Daytime IPA, you may just make it to the evening without regrets… and with plenty of appreciation for this hoppy yet crisp, low ABV beer.
New Belgium Mountain Time Lager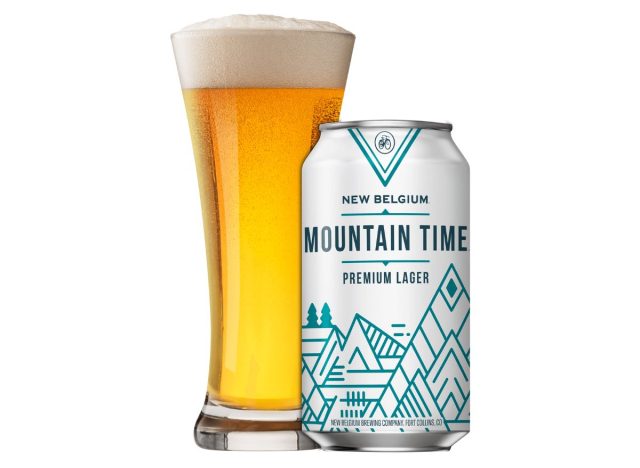 Close your eyes and imagine a beer and this is probably the beer you'll see. A pale amber/yellow color, an even balance of malt and hops, effervescent and refreshing, and modest on the ABV, Mountain Time is a classic American lager.
Founders Brewing All Day IPA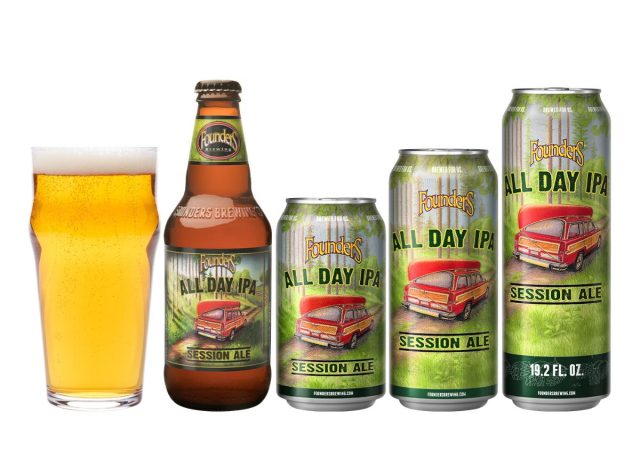 This tasty, moderate ABV IPA has been around for years now, and as its branding image of a canoe atop a "woody" suggests, it's a perfect beer for sipping outside on warm summer days. Balanced yet still flavorful, it's meant to be slowly sipped as opposed to session quaffed, hence the name All Day IPA.
Allagash Brewing Co. Allagash White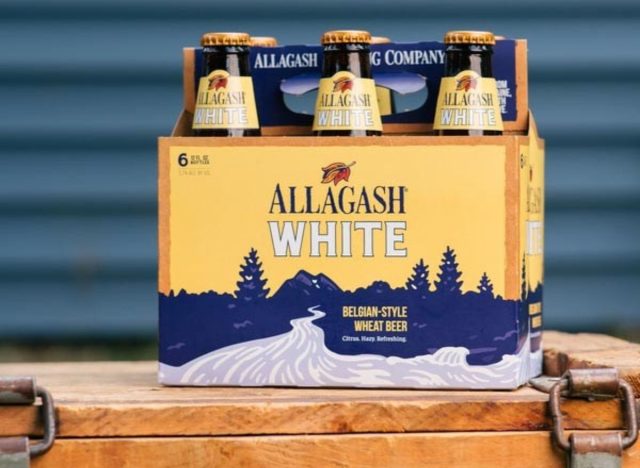 An American beer with the complexity and nuance to rival any Belgian beer brewed in the same style, this wheat beer gets its complexity because Allagash White is actually brewed with two kinds of wheat and oats with orange peel and coriander. It's light in mouthfeel but huge in flavor.6254a4d1642c605c54bf1cab17d50f1e
Abita Purple Haze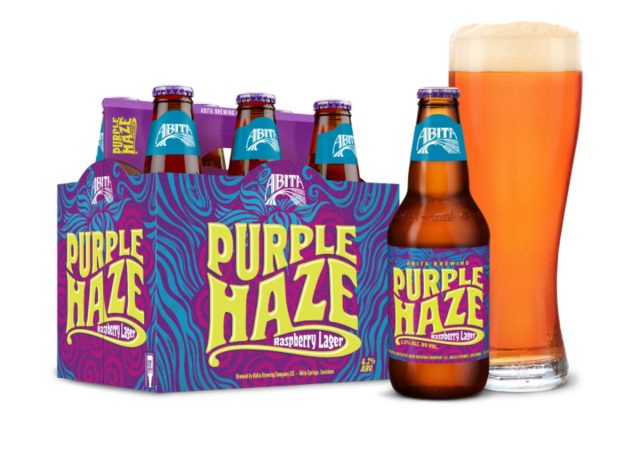 This beer boasts more flavor than you'd expect from a brew clocking in at just barely above 4% ABV, but take a sip, and you'll tastee that it's sweet, malty, and lightly bitter. Purple Haze is a perfect summer BBQ beer that goes great with a burger, pasta salad, and a plate of beans.
Sixpoint Brewery Slice Sipper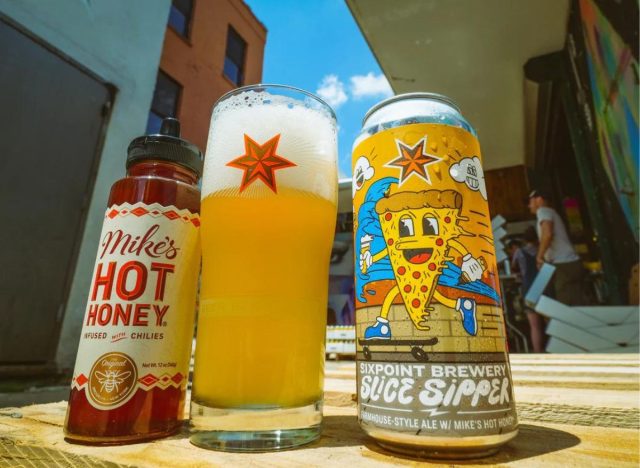 What goes better with a slice of pizza than a light, refreshing beer? A light, refreshing farmhouse-style beer with the littlest bit of bite at the end, which is just what Slice Sipper has thanks to some dried chiles and "hot honey" added in during the brewing process.
Avery Brewing El Gose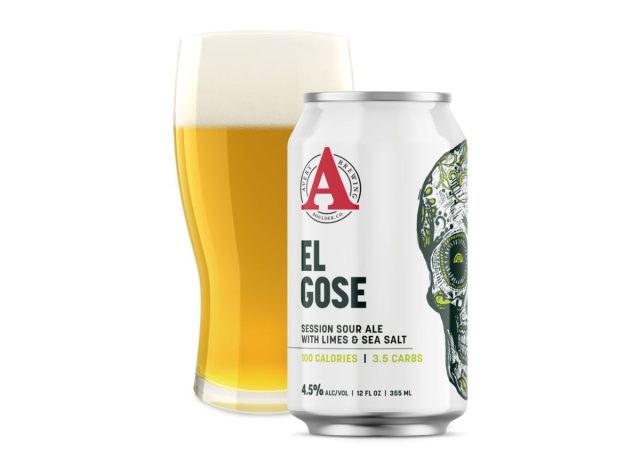 Another "salt beer" (or a "Gose" beer, more properly, as that's the style name from the German) that's both refreshing and physiologically beneficial when consumed (in moderation) after you work up a sweat, El Gose is tart and salty and amazingly rich in flavor for a beer that's just 4.5% ABV.
Harpoon Brewery Rec. League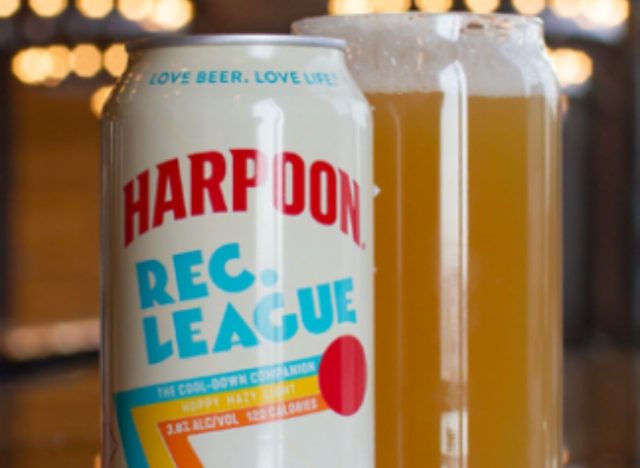 The lowest ABV beer on our list (save for the couple of non-alcoholic options), this 4.0% alcohol by volume beer is refreshing yet bold on flavor. Rec. League is a juicy, almost tropical-tasting beer that really is perfect after a game of volleyball on the beach or softball in the park.
Sierra Nevada Summerfest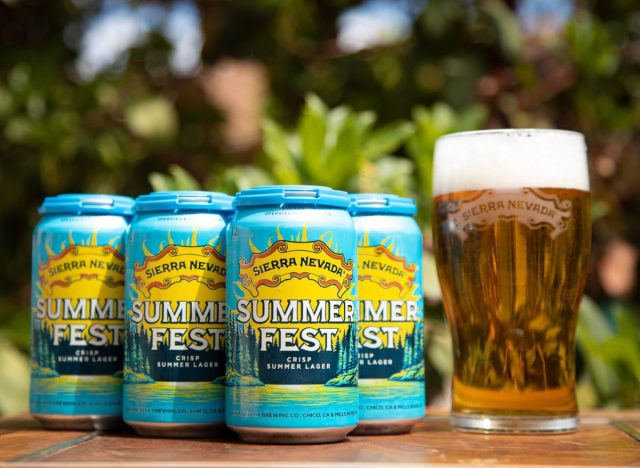 A Bohemian-style pilsner, Summerfest is a triumph of balance. It's hoppier than some pilsners at 28 IBUs, but the malt still shines. Its 5% ABV is a sweet spot, and its golden color and bright effervescence are spot-on for style.
Jack's Abby Shipping Out of Boston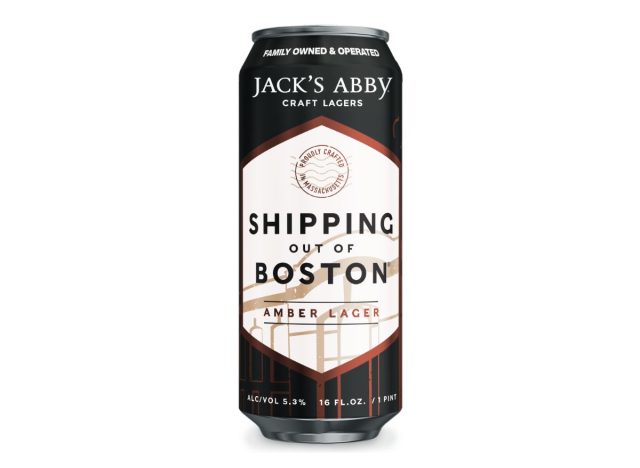 No surprise that a brewery that specializes in lagers makes a great amber lager, right? Shipping Out of Boston is maltier than most beers on our list, but still a perfect summer sipper for someone who wants plenty of flavor along with refreshment.
Athletic Brewing Athletic Lite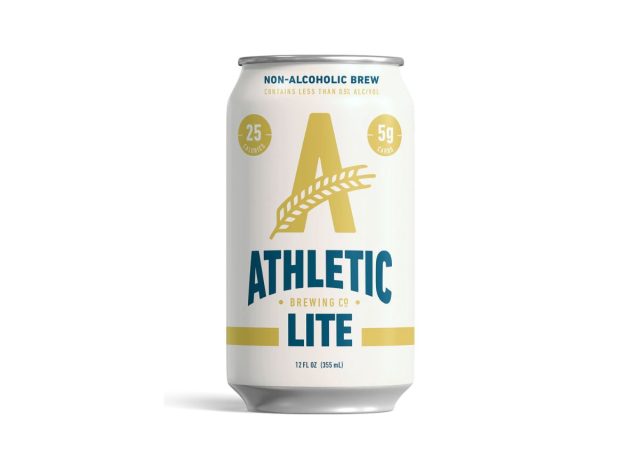 This is another non-alcoholic beer that tastes as good as a standard beer brewed in the same style (a light, crisp pilsner, a la Miller Lite). Athletic Lite is very light in flavor, but it still tastes like beer, not beer water. With less than 0.5% ABV and a mere 25 calories per 12-ounce serving, you can down them all day–and on a hot summer day, you probably will!
Firestone Walker 805 Ale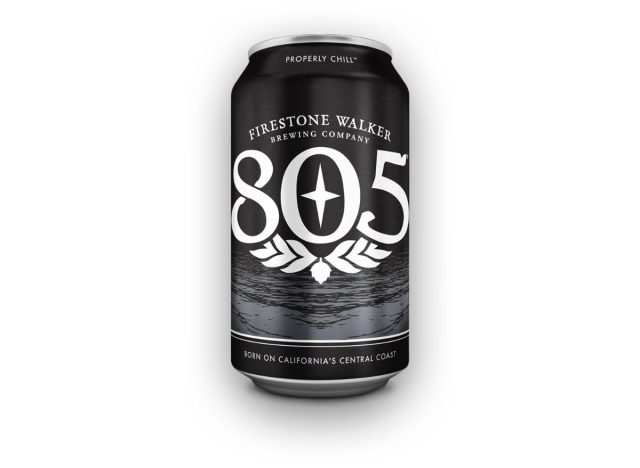 This is a blonde ale that drinks with the smoothness of a lager, yet has plenty of the maltiness of, well, an ale. If ever there were an easy-drinking, easy-pairing ale, it's 805—a beer that goes with everything from beach volleyball to an evening cookout to chilling on the couch.
Stone Delicious IPA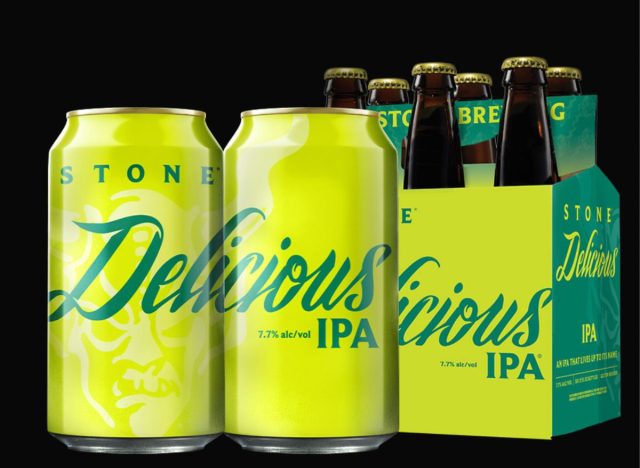 Almost as potent as Shiner's Desert Mirage, this 7.7% ABV IPA is more proof that a beer that's higher gravity and bigger on flavor can be a great selection for summer. Delicious IPA is a citrusy, decidedly "lemony" beer with sweetness and spice, which pairs well with anything from a steak to street corn. It's also a "gluten reduced" beer, in case that's a concern for you.
For more drink news, check out This Is Going To Be Summer's Most Popular Drink, Experts Predict.
Steven John
Steven John is a freelancer writer for
Eat This, Not That!
based just outside New York City.
Read more about Steven