6 Lawsuits That Budweiser Doesn't Want You to Know About
Don't worry, they can afford the fees, fines, and settlements.
According to recent data sourced from Zippia, Anheuser-Busch InBev is the largest beer company in the world. That's probably not much of a surprise to you—after all not only is AB InBev a huge conglomeration of breweries, but they're the producers of Budweiser and Bud Light, the best-selling brews in America. What is surprising is just how much larger AB InBev is than the other beer companies. In 2021, AB InBev enjoyed gross sales totaling $53 billion USD, while the number two brewery by sales, Heineken, grossed $27 billion.
So don't worry about the hits Budweiser took with these lawsuits, they will somehow manage to keep on keeping on despite the financial setbacks. In fact, we're sure Budweiser would have happily paid a few bucks more not only to have these lawsuits settled but also forgotten. That's not going to happen, though, because they are, by turns, based on matters egregious, hilarious, and just downright odd. Plus, don't miss 7 Strict Rules Budweiser Employees Have to Follow.
The "Rita" Class Action Settlement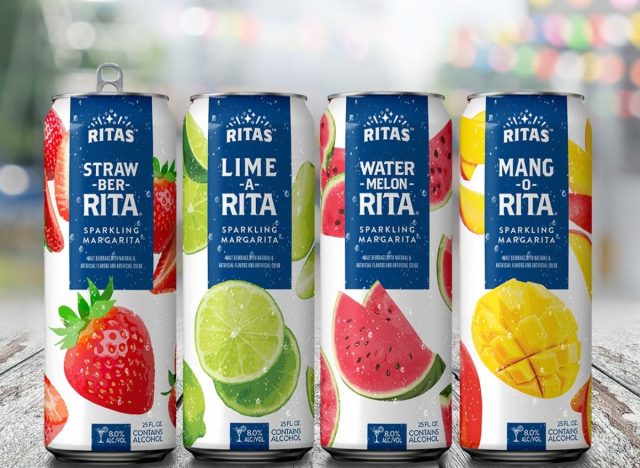 According to Today, anyone who purchased one of the many "Rita" branded Budweiser beverages in recent years may have been entitled to compensation. That's because, as per multiple complaints filed and then wrapped into a class action lawsuit, these products, like Bud Light Lime-a-Rita or Straw-Ber-Rita, don't actually contain tequila or any other spirit, thus were misleading the consumer. The suit was settled in May of 2021, but then a judge allowed for an additional period of compensation to last until 12/16/22. Those who feel misled while making a purchase can go to RitaSettlement.com
The Budweiser trademark dispute case
Budweiser wants you to think of it as the quintessential American original, but in truth the beer is not the first one to go by the name Budweiser, and in fact it's very much based off Bohemian beer recipes. (Which is fine, in the latter case, of course.) When it comes to the name, that dispute goes all the way back to 1896, when a Czech brewery called Budweiser Budvar found out about the growing American beermaker and challenged Budweiser for using the name. The legal fight would go on for decades, not ending until the 2010s when AB InBev won the right to use the trademark Budweiser in most global territories, though it was barred from doing so in some markets, like Portugal, and must exist side-by-side with Budweiser Budvar in others.
The corn syrup case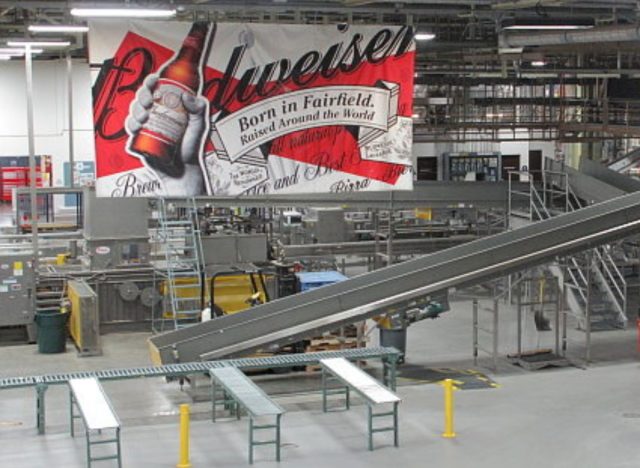 In 2019, Anheuser-Busch invited a legal firestorm down on itself when the company released a high-budget, comical, and intensely barbed Super Bowl commercial that directly implied that Miller Lite and Coors Light beers were brewed using corn syrup, while stating clearly that Bud Light is not, per AFSLaw. Factually, the commercial was accurate, but it implied corn syrup, which many consumers avoid, was to be found in the beer itself, not simply used as a fermentable ingredient.
Molson Coors sued Bud, and the case dragged on for the next year and a half, with appeals aplenty and legal fees soaring. Bud eventually won the right to keep making its corn syrup claims, albeit with limitations, while one judge actually advised Molson Coors to fire back: "If Molson Coors does not like the sneering tone of Anheuser-Busch's ads, it can mock Bud Light in return."
SEC hits AB InBev with two charges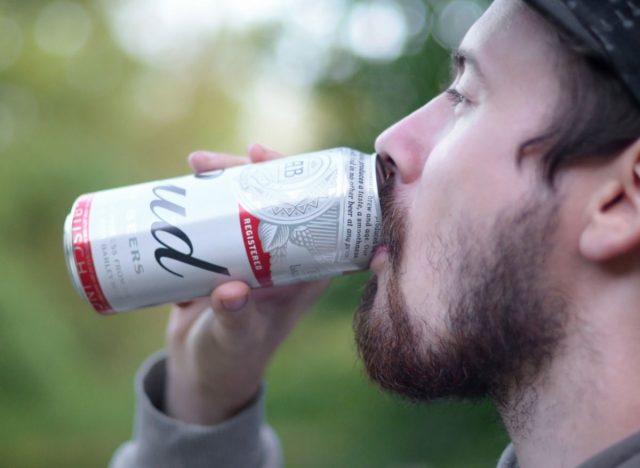 In 2016, the Securities and Exchange Commission slapped AB InBev with not one but two fines for separate cases. In the first, the SEC found the beermaker had made improper and illegal payments to government officials in India in order to foster increased production and sales there. In the second, the SEC found the company had illegally silenced a former employee turned whistleblower by threatening him with a lawsuit.6254a4d1642c605c54bf1cab17d50f1e
The watered-down beer suit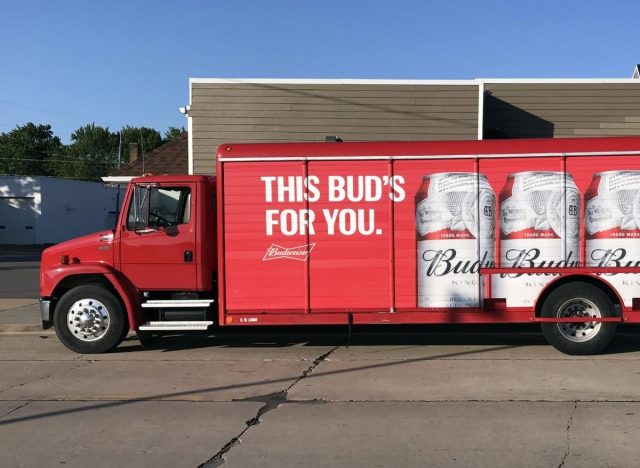 In 2013, per NBC News, Budweiser was hit with lawsuits in multiple states that claimed the company routinely watered down beers as a cost-saving measure, therefore misrepresenting the alcohol content of the beer shown on the labels. The suits were predicated on input from former employees at many AB InBev breweries across America. And while the suits were later thrown out, per Beverage Daily, they left a bad taste in the proverbial mouths of many consumers and must have hurt the brand.
Co-opting "Heritage, Pride & Strength"
In 2015, Budweiser began running a marketing campaign throughout the state of North Carolina that used the phrase "Heritage, Pride & Strength" emblazoned on signage in stores. The problem? That had long been the proud slogan of the Lumbee tribe of Native Americans, a group native to North Carolina. The tribe sued Budweiser in federal court for stealing their slogan and creating a false sense of affiliation between the tribe and the beer, reported Eater. It was determined that in fact, a distributor bore most of the blame for the use of the phrase, but the case still dealt a blow to Budweiser.
Steven John
Steven John is a freelancer writer for
Eat This, Not That!
based just outside New York City.
Read more about Steven