8 Controversial Commercials Beer Companies Want You to Forget
These spots are memorable for all the wrong reasons.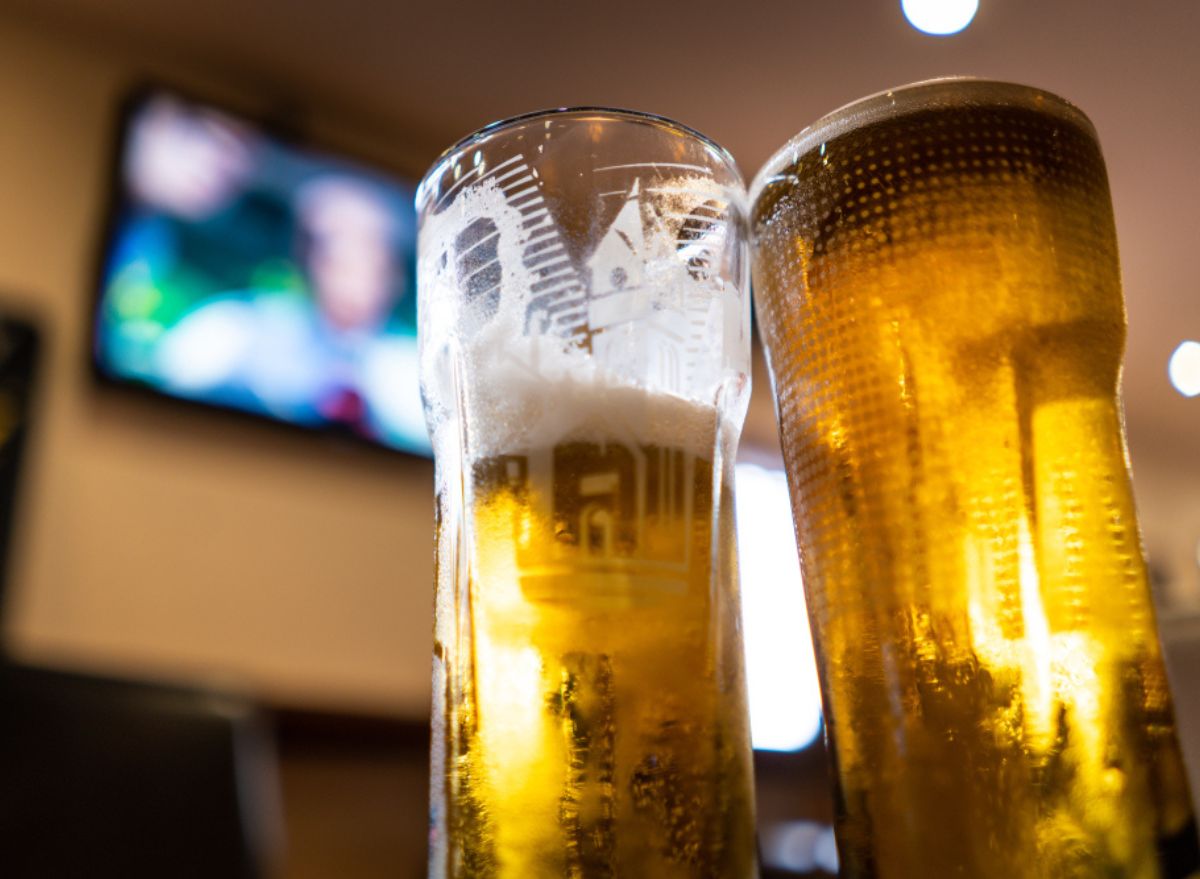 The point of a commercial is to sell products. The best way for an advertisement to do that is for it to be memorable, thus keeping the brand it is presenting on your mind for as long as possible. But these controversial beer commercials either took humor too far or overlooked sexist, bigoted, sophomoric, or generally offensive themes to sell their product. A commercial that's plagued by weak humor, silliness, poor production value, and the like? That we can easily forgive. But ads that hint at sexual assault, play on racial stereotypes, or mock women? Those are less tolerable and, contrary to what the beer companies would want, ironically memorable. Plus, don't miss the most controversial Budweiser ads.
Colt 45 "Works Every Time"
In the mid-1980s, Billy Dee Williams of "Star Wars" fame (he played the dashing Lando Calrissian) starred in a series of ads for Colt 45 that essentially promoted using beer (OK, technically malt liquor) to intoxicate and take advantage of women. In the ads, there is some variation on this series of events: Billy cracks open a Colt 45, makes some sort of brief small talk with a woman, then looks at the camera and explains how Colt 45 "works every time." There is little left to the imagination as to what is meant by the slogan, and there's no doubt these ads would never fly today.
Meghan Markle's skinny jeans Miller Lite ad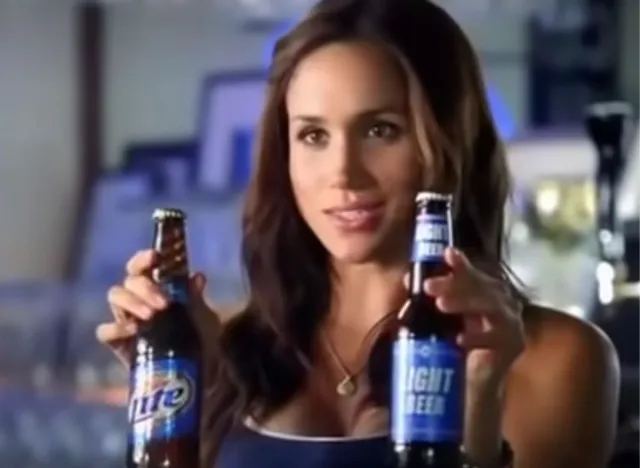 Before she was the Duchess of Sussex, Meghan Markle was an actress. One of the roles she'd probably like you to remember is her turn as Rachel Zane in the hit show "Suits." A role she and the Miller Coors Beverage Company would both just as soon forget is her role as a bartender in a 2010 Miller Lite ad. In the spot, she mocks a rather ill-mannered man for wearing his "girlfriend's pants" because he is wearing skinny jeans. Then a narrator says: "Man up, and choose a light beer with more taste!" At the end of the ad, the skinny jean-clad man's friends also mock his pants. Overall, the ad, which plays heavy on gender stereotypes, has aged like milk.6254a4d1642c605c54bf1cab17d50f1e
Heineken: "Sometimes lighter is better"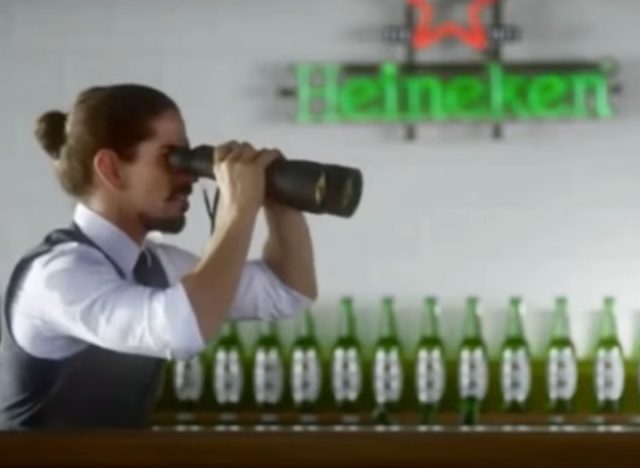 Some people did not see this ad as an issue. But most people saw it as one of the most head-slap-inducing ads of recent memory for being so outright racist. In the ad, a bartender slides a bottle of Heineken Light to an attractive woman of Asian heritage who has a pale complexion. On its way there, the beer slides past three Black people. As the intended recipient gets the beer, this slogan fills the screen: "Sometimes, lighter is better." The company eventually pulled that ad over the controversy.
"One more Tuborg, please!"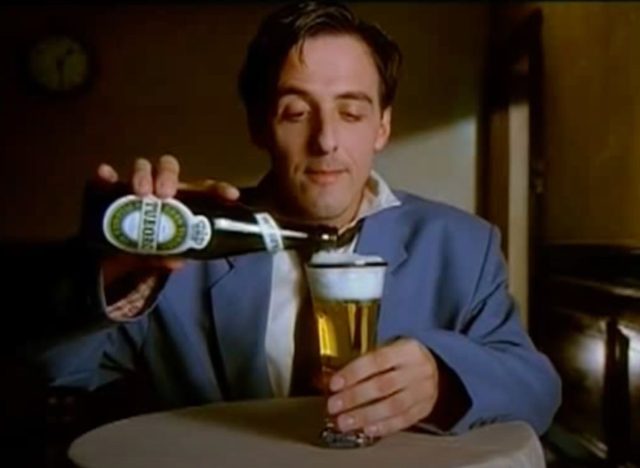 This Danish ad from the late 1990s plays on the "beer goggles" trope which is, when you really think about it, offensive, demeaning, and shameful. In the ad, a man sits at a table looking at a woman who is bespectacled, frowning, and with her hair in a conservative bun. He then drinks some beer, looks at her again, and lo and behold, her hair is down and her glasses are gone. Another sip and her hair is styled and her frown is replaced with a little smile. A few more sips of beer and she is made up, smiling seductively, and licking a spoon. The man is now clearly half-drunk and ready to approach this woman made attractive thanks to beer. But he rubs his eyes to find the "plain" woman back so—you guessed it—he orders "one more Tuborg, please!"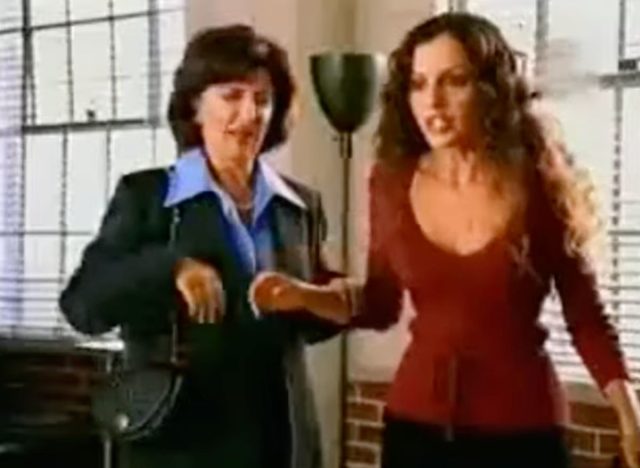 The "joke" in this commercial is, let's just come out and say it, a couple of women think they catch a man being intimate with a dog. A man's beer rolls under the couch, he goes to get it, and the dog mounts him as the women–evidently his girlfriend and her mother–enter. That's the whole setup and punchline here, and it's abominable.
This ad for Australian beer Pure Blonde is subtly but potently racist. The spot depicts a utopian space where people live in perfect harmony with nature and produce a perfectly pure, crisp beer. The people are all blonde-haired and white-skinned, and the slogan of ad, "From a place much more pure than yours," implies that these Aryan folks are better than the rest of us.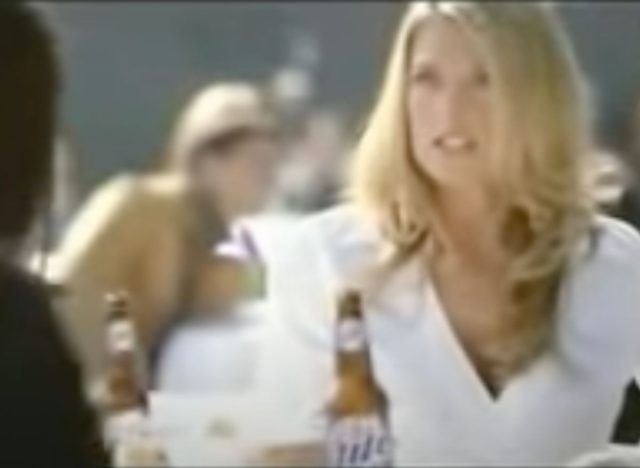 This commercial aired during Super Bowl in 2003, plays into the stereotype of female fights being called catfights. In the commercial, the two women get into a heated argument and eventual wrestling match over Miller Lite which ends in a clothes-shedding fountain fight. Many people wrote to the company at the time to protest the sexist ad. Tom Bick, Miller Lite brand manager insisted, at the time, that the commercial hit its target audience 21-to-31-year-old beer drinkers. "They see it for what it is: a hysterical insight into guys' mentality," said Bick. "It's really a lighthearted spoof of guys' fantasies." There's no doubt this commercial wouldn't fly today, nearly twenty years later.
Steven John
Steven John is a freelancer writer for
Eat This, Not That!
based just outside New York City.
Read more about Steven