20 Lunches Celebrities Swear By
Discover what your favorite actress or singer eats in the afternoon.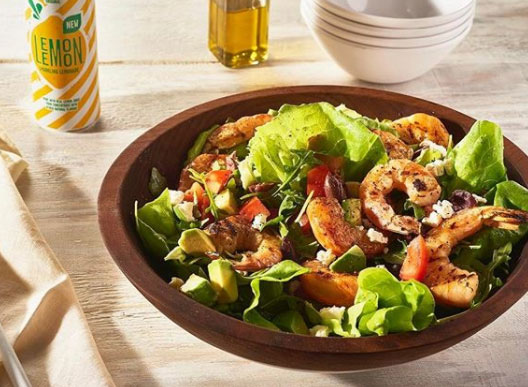 Breakfast may be dubbed as the most important meal of the day, but lunch may be just as essential when it comes to witnessing weight loss progress. In fact, the American Institute for Cancer Research discovered that folks who treat themselves to a larger breakfast or lunch, along with a smaller dinner, had lower BMIs than those who ate large dinners.
Considering our favorite on-stage and on-screen personalities have access to top-rated restaurants, cream-of-the-crop kitchens, and stellar personal chefs, we Instagram-stalked the stars to find out what they dig into for lunch. Discover what your favorite actress or singer eats in the afternoon, and for more insightful A-lister info, don't miss our report on The Best Weight Loss Tips From Celebs Over 50.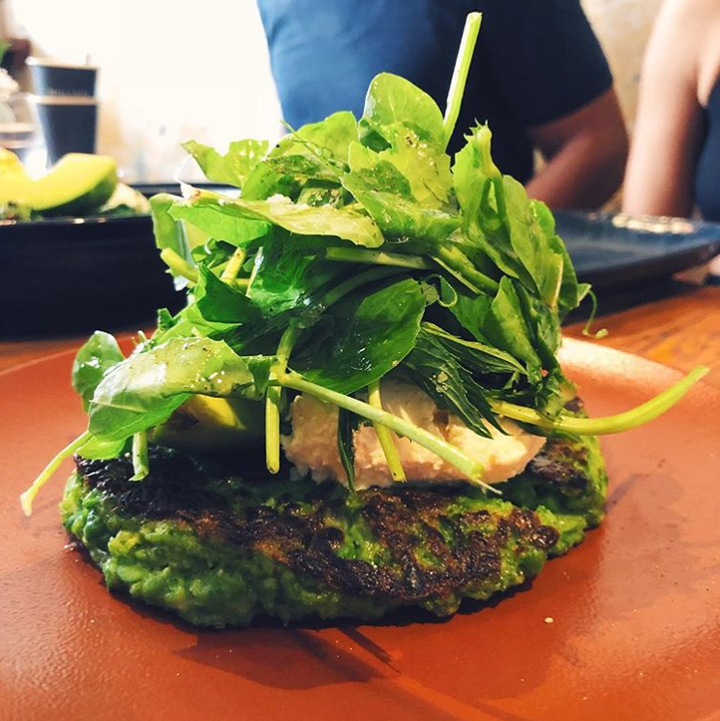 The A-list actor opted for a green pea pancake with avocado, snow peas, feta cheese, zucchini, mint salad, and a poached egg for protein when dining in Australia. We love that the potent green pea was Smith's meal's main attraction, as it's one of our 43 Best Foods For Fiber.
Basketball wife and cookbook author Ayesha Curry opts for shaking jerk seasoning on her chicken lunch. Not only is she celebrating her Jamaican roots, she's also nourishing her body with anti-inflammatory herbs and spices rather than dousing the poultry in sugar-laden sauce.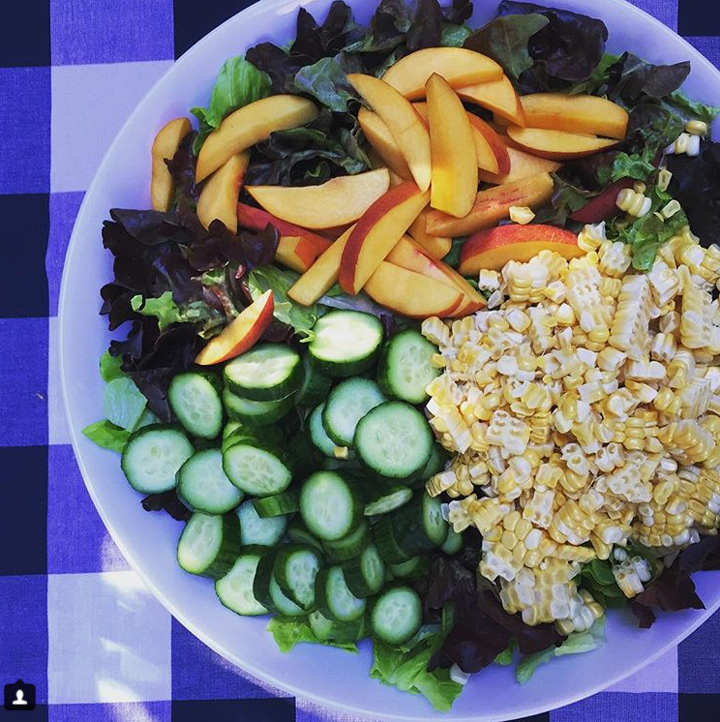 Kelly fills up on produce big time, and we're relishing in inspiration. Her meal is jam-packed with red leaf lettuce, which is brimming with skin-healing vitamin A, as well as antioxidant-rich peaches and low-cal Persian cucumbers.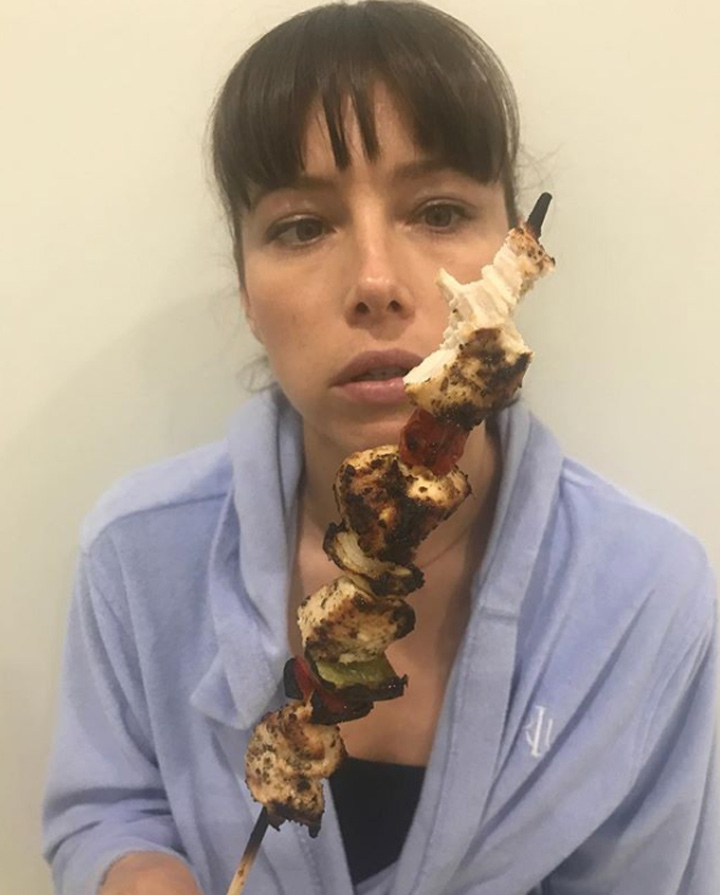 Biel jokingly hashtags "#kebabcoma" under a shot of her holding a stick of bitten-into protein and roasted red and green peppers. Throwing your meats on the grill is one of the best cooking methods for weight loss as it requires less oil—just make sure to avoid The #1 Protein Mistake You're Making When Cooking Meat.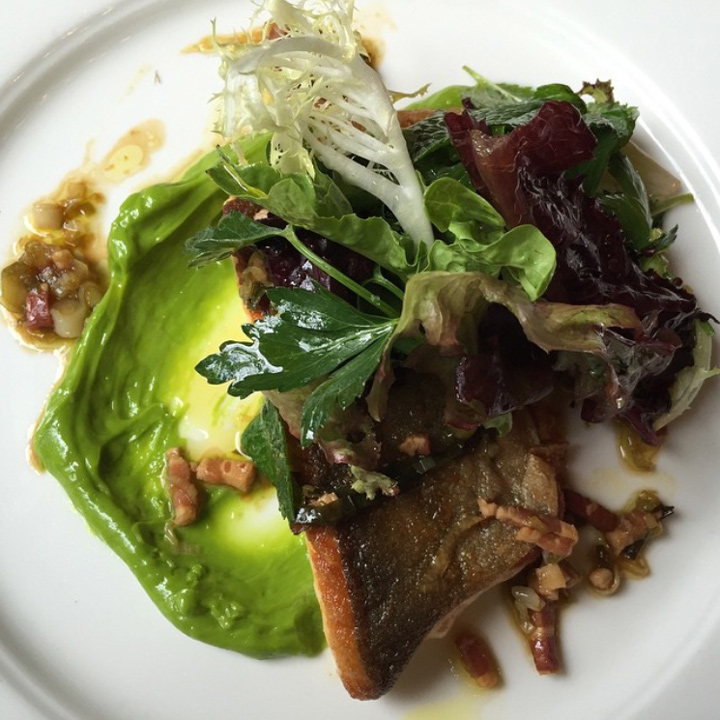 We're commending Downey Jr. for ordering the Arctic char, a cold-water fish known for its heart-healthy polyunsaturated omega-3 fats, high protein content, and low levels of mercury. The on-screen superhero pairs the lean fish with a side salad for a healthy dose of phytonutrients and fiber.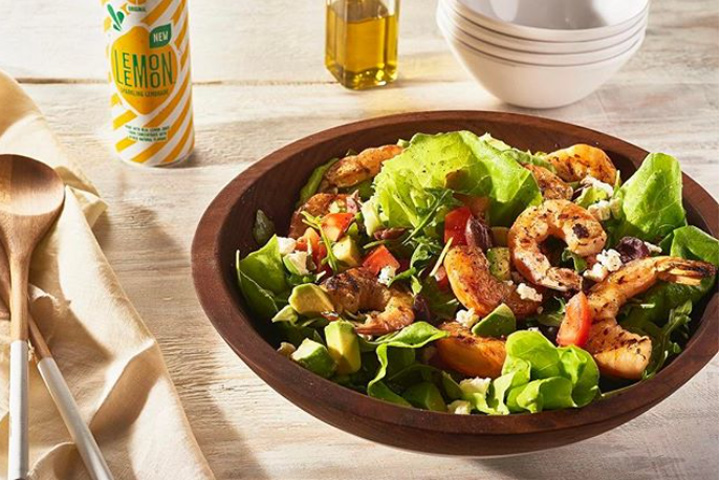 Tia keeps her lunch fresh and her body fit by tossing together crunchy lettuce, lean shrimp, and healthy fat-filled avocados. If you're trying to board the salad bandwagon like Tia, don't miss our 12 Tips to Make Healthy Salad Dressings to avoid tainting your bowl of greens.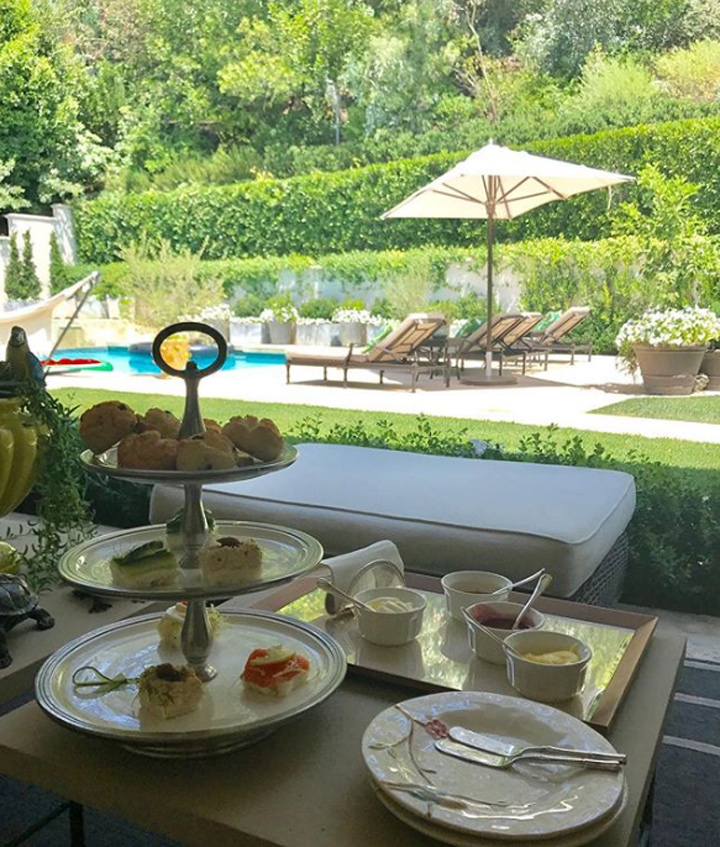 The Modern Family actress spends her afternoons sipping tea and noshing on bite-sized sandwiches to stave off hunger. In fact, opting for green tea can help burn fat, boost your metabolism, and even fight cancer—giving you the green light to get brewing.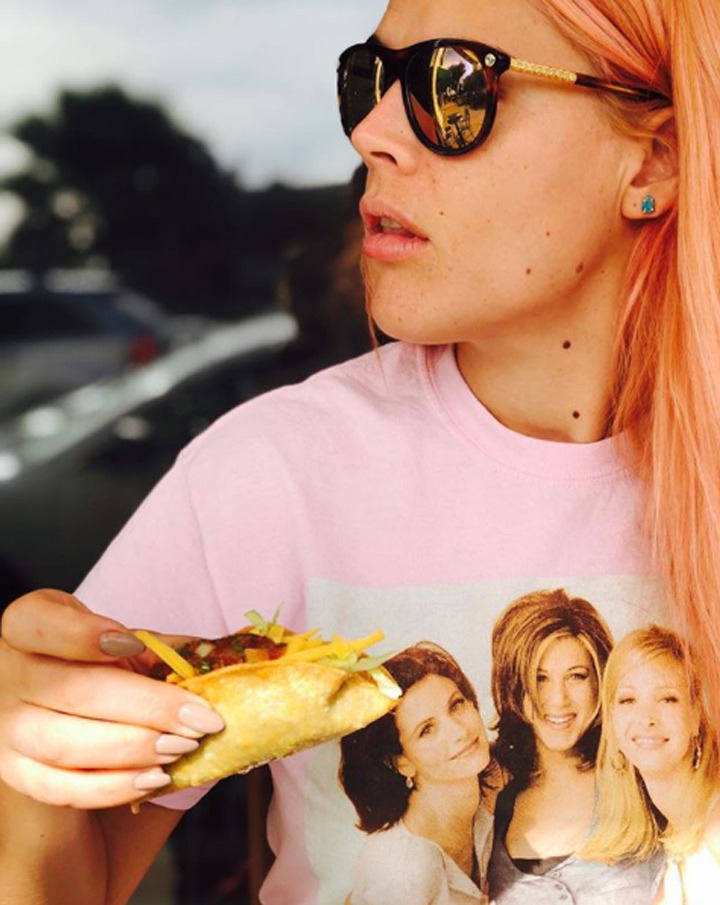 Taco Tuesday, anyone? Phillipps seems to love a crunchy tortilla shell stuffed with all the Mexican fix-ins, but tacos can easily turn into a diet-derailing lunch if you're not careful with your toppings. Keep your taco waistline-friendly by opting for lean ground chicken over beef, replacing sour cream with Greek yogurt, and piling on extra lutein-packed salsa instead of shredded cheese.
The Olympic swimmer captioned his photo: "Lunch is served!! @blueapron shrimp and pasta with some squash olives & parsley," and we're totally drooling. We especially love squash for its solid potassium content and the addition of parsley adds flu-fighting vitamin C.
Although Kaling is beyond busy producing and starring in her eponymous TV show, she still manages to find time to throw together a home-cooked meal. This dish looks especially wholesome and delish thanks to the bright green spinach and lean turkey sausage.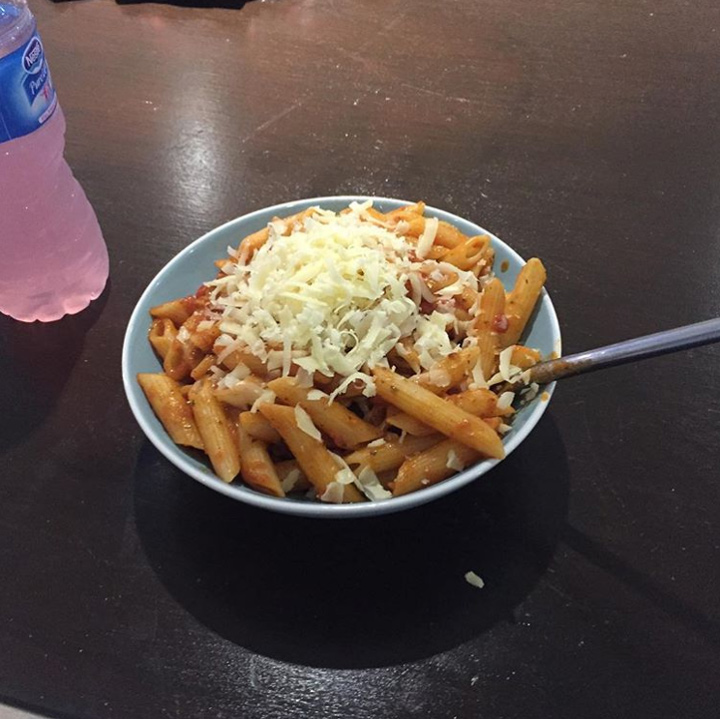 Who doesn't love a hefty bowl of penne smothered in red sauce and topped with an inviting pile of cheese? You can always slim down Sheeran's go-to lunch by choosing a bean-based noodle for a double dose of protein and fiber. Don't forget to drizzle it with our best pasta sauce ever for robust, fresh flavor.
Meatless Mondays were just invigorated with a seriously mouthwatering upgrade, thanks to Oprah. Eggplants boast a tender, meaty texture (which is why it works well rolled up into meatballs!) as well as contain a whopping 16 grams of digestion-aiding fiber per veggie.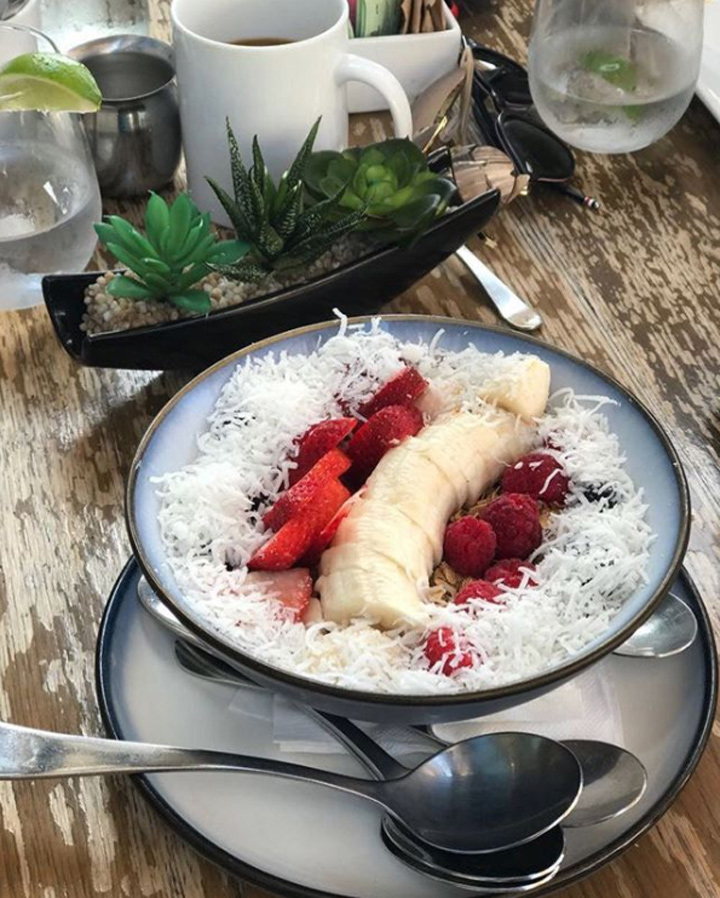 6254a4d1642c605c54bf1cab17d50f1e
Acai bowls are jam-packed with antioxidants and phytonutrients, but watch out for added sugars. Ingredients such as honey, agave, and nectars are unnecessary and just hike up the sugar content. Stick with choosing an acai bowl that's filled with healthy fat-filled nut butter, chia and flax seeds, and fiber-rich fruit.
Although we usually go for them steamed, grilled, or sauteed, we're commending Ferguson for munching on vitamin C- and fiber-filled Brussels sprouts for lunch.
The eldest of the Kardashian clan is known for adhering to a gluten-free lifestyle, but that doesn't mean she doesn't enjoy a hearty sandwich every now and then. Rather than opting for caloric condiments such as mayo and ketchup, Kourtney spreads metabolism-boosting mustard on her lunch.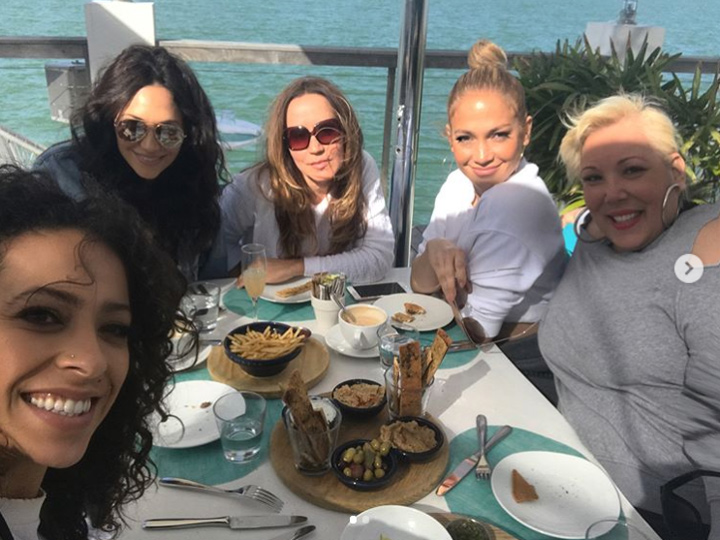 J.Lo keeps her body in red-carpet-ready shape by brunching with friends and enjoying what seems like multigrain crackers, hummus dip, and olives.
Eggs and lox are one of our favorite mid-afternoon meal combos because of the healthy dose of protein and fats. Bass stacks his toppings on an open-faced English muffin, but you may want to choose one of these Best Store-Bought Breads to keep your lunch light.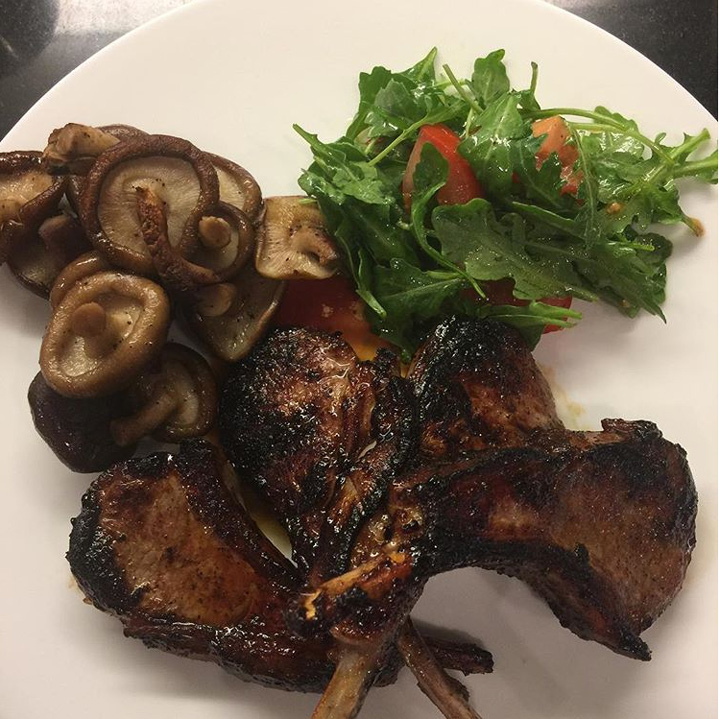 The comedian and actor simmers shiitake mushrooms in sake and pairs the vitamin B6-packed fungi with honey-glazed lamb chops and a baby arugula salad.
The actress and singer makes sure her meal contains protein, fat, and fiber for all-day satiety with a plate full of eggs, bacon, leafy greens, avocado, and toast. Is it lunchtime yet?!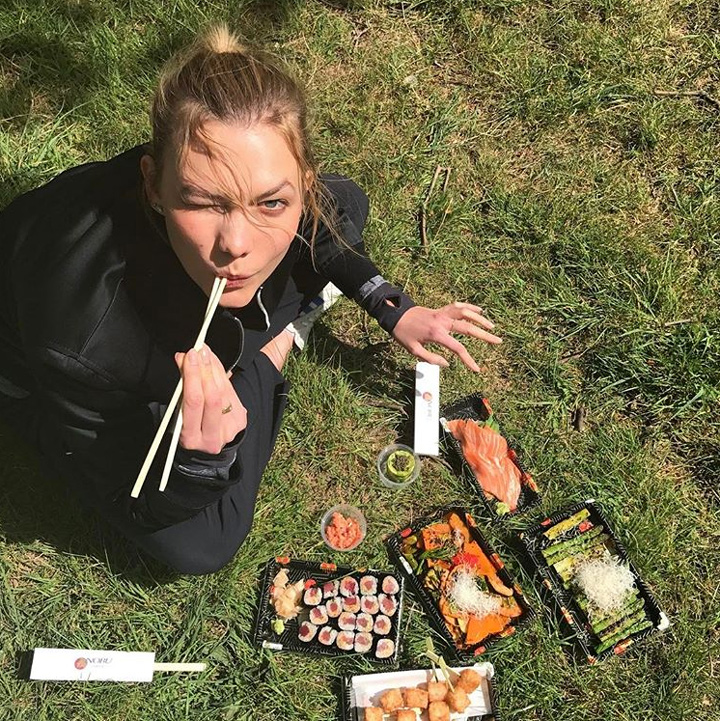 Sushi is one of our go-to pre-dinner picks because the rolls contain lean seafood, crunchy veggies, and rice for a well-rounded meal. The supermodel keeps her grub slim and satisfying by loading up on veggies and protein rather than ordering too many rice-stuffed rolls.
April Benshosan
April is a born-and-raised Brooklynite who has a passion for all things health, wellness, and tastebud-related.
Read more about April