15 Smoothies Celebs Drink to Stay Slim
Think about how much you could do in a day if every task could be completed by a touch of a button.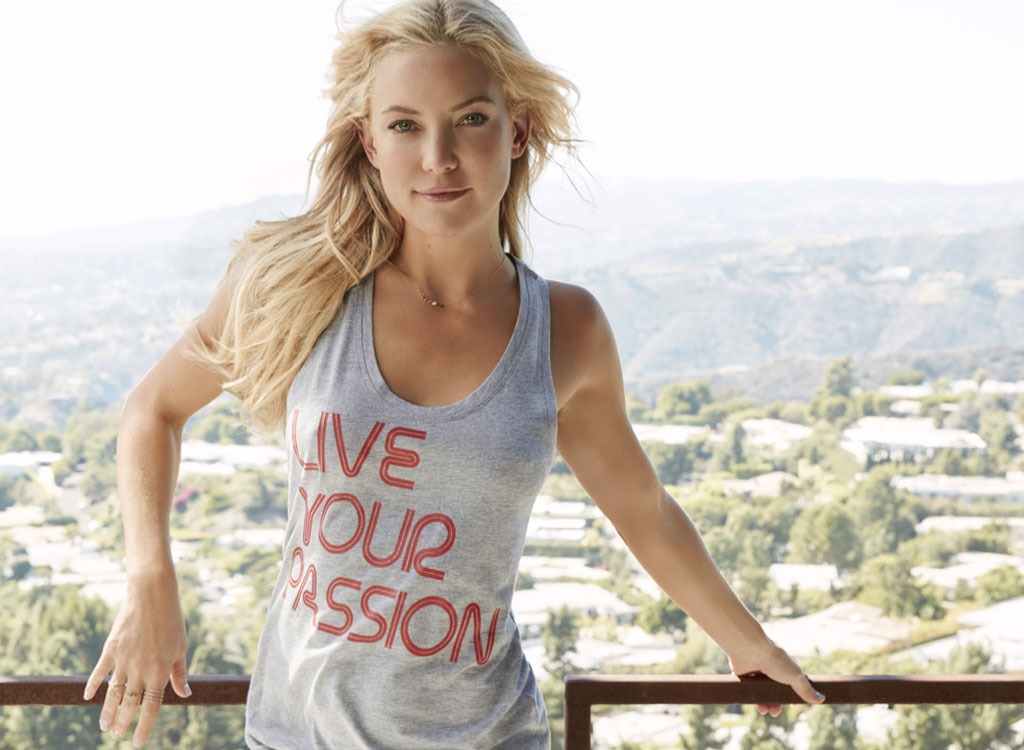 Click! Your laundry is washed, dried, folded, and put back into your closet. Click! Your presentation for work is researched, written up, and then meticulously funneled into a presentation. Click! Your little ones rush up the stairs, put on their jammies, brush their teeth, and are fast asleep. If only it were that easy.
While some chores will always take time (and a lot of patience), there are some tedious tasks that actually do have the option to be done with the click of a button. And one of them is making breakfast. With a simple Click! your blender can whip up a meal that efficiently fast-tracks nutrients into your body. It's called a smoothie.
If you need more than the 100+ recipes found in Zero Belly Smoothies, written by Eat This, Not That! founder and New York Times best-selling author, Dave Zinczenko, look no further. We've collected a few more favorites from the A-list crowd. Fortify your body with the fuel it needs to burn fat, build muscle, and control cravings with these slimming smoothies. Sipping on these iced beverages isn't the only celebrity secret to staying thin—don't miss these 30 Skinny Secrets from the World's Sexiest Women.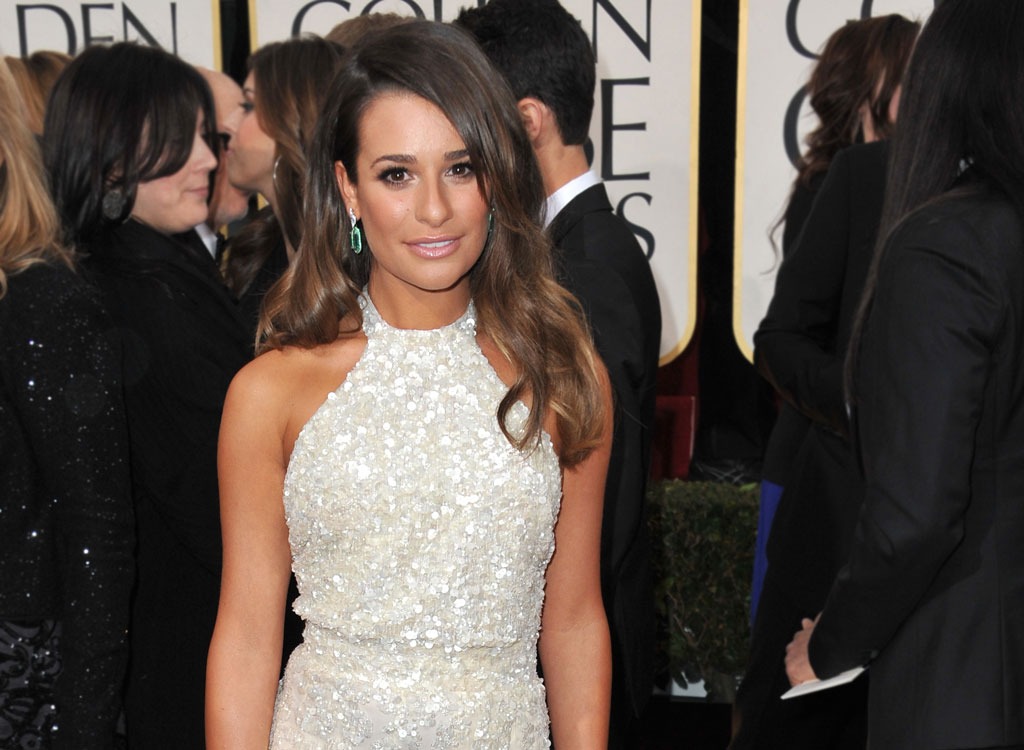 Scream Queens actress Lea Michele loves to whip up her favorite green drink—made from kale, blueberries, apple, avocado, and ice, according to PEOPLE—using the freshest ingredients from her local farmer's market. Besides the cancer-fighting antioxidants from fresh berries, we're big fans of Lea's choice to add avocado to her blend. This fatty fruit is full of heart-healthy, satiating monounsaturated fats that will keep you feeling full until lunch.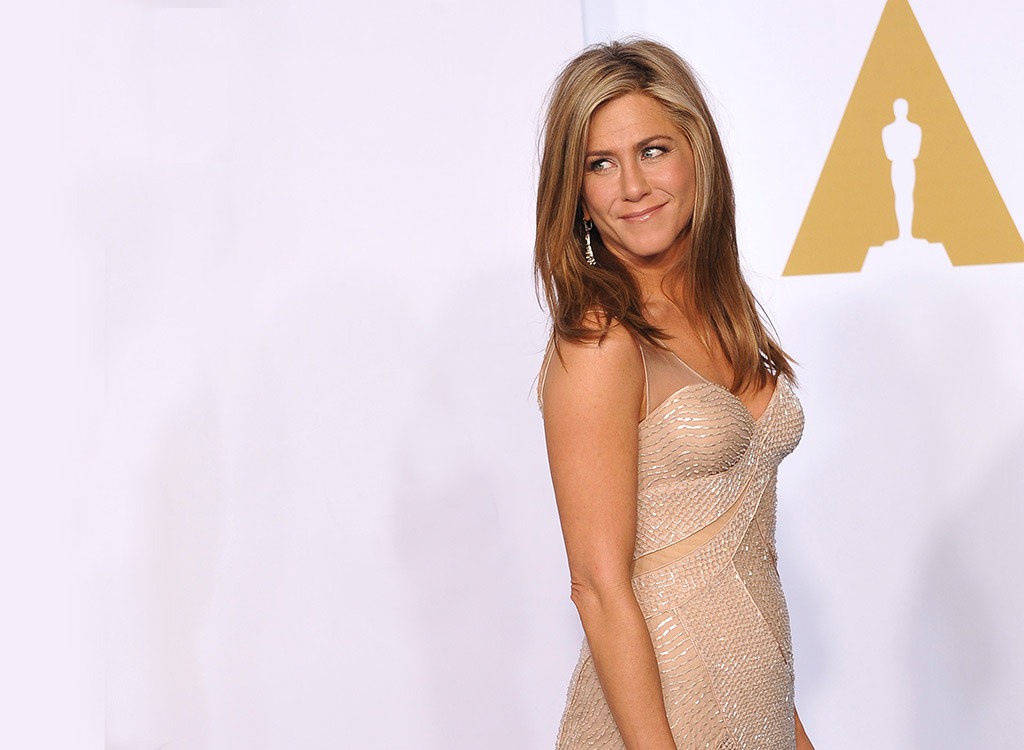 Actress Jennifer Aniston's told Bon Appetit one of her favorite healthy breakfast ideas is a smoothie made with "bananas, cherries, a protein powder of some sort, almonds, cacao powder, and all sorts of other weird antioxidant stuff I can't remember—with almond milk." We commend her for ensuring that each option is full of protein, a macronutrient which studies have found to increase feelings of fullness, boost metabolism, and (arguably most importantly) help your body maintain muscle while burning fat.
Although Nick Jonas rose to fame as a singer in the band Jonas Brothers, he's now known as both a singer and an actor—and a fit one at that. Jonas has completely overhauled his diet and built a toned body to play an MMA fighter on the hit show, Kingdom. When he's not sipping on his post-workout shake of vegan protein powder, a cup of berries, and two cups of almond milk, he's been known to indulge in an apple pie smoothie made with a few frozen bananas, apples, coconut milk yogurt, rice milk, raw cashews, nutmeg, cinnamon, and ground ginger.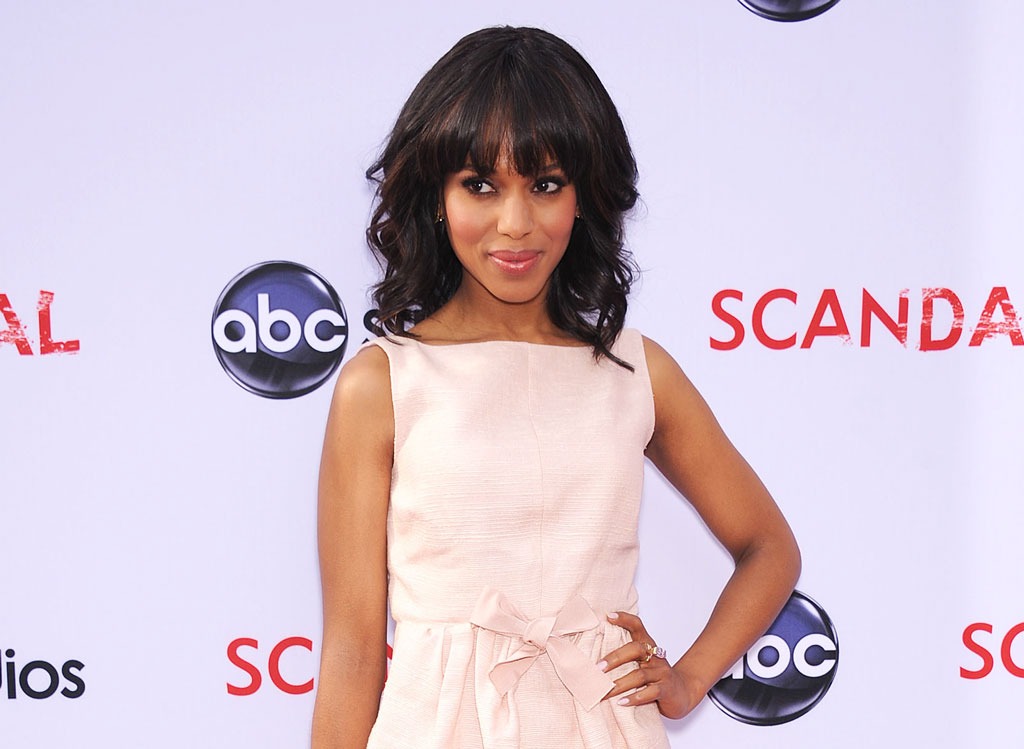 Golden Globe Award-winning actress Kerry Washington told InStyle that one of her favorite breakfast smoothies is from celebrity nutritionist Kim Snyder. This green smoothie may read like a salad, but it still has that satisfying sweetness of traditional smoothies thanks to the addition of an apple and pear. It's made with chopped spinach, chopped romaine lettuce, water, celery, apple, pear, banana, freshly squeezed lemon juice, fresh cilantro, and fresh parsley. It may surprise you, but this salad smoothie is actually more effective at delivering essential nutrients to your body! That's because a significant amount of vitamins and minerals are stored in cell walls. Snyder says that "Blending helps make greens' full spectrum of nutrition readily available to the body."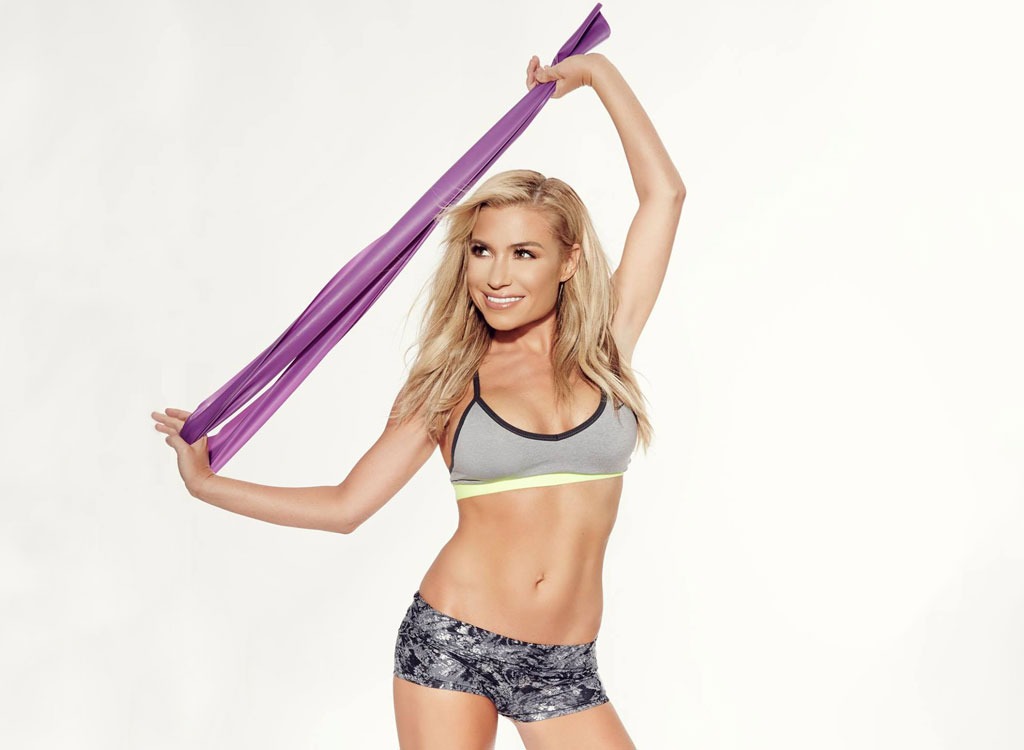 6254a4d1642c605c54bf1cab17d50f1e
Tracy Anderson is known as the go-to trainer to stars like Gwyneth Paltrow and J.Lo. One of her favorite recipes, according to Popsugar Fitness, is made up of "unsweetened coconut milk, 3 oranges, a large handful of spinach, 1 pitted date, and 1 teaspoon cinnamon." Those oranges will be sure to supercharge your body with vitamin C—a vitamin that helps stave off the fat-accumulating effects of the stress hormone cortisol. Looking for even more ways to shed the pounds a la Tracy Anderson? Check out these 15 Rules from Tracy Anderson For Fast Weight Loss.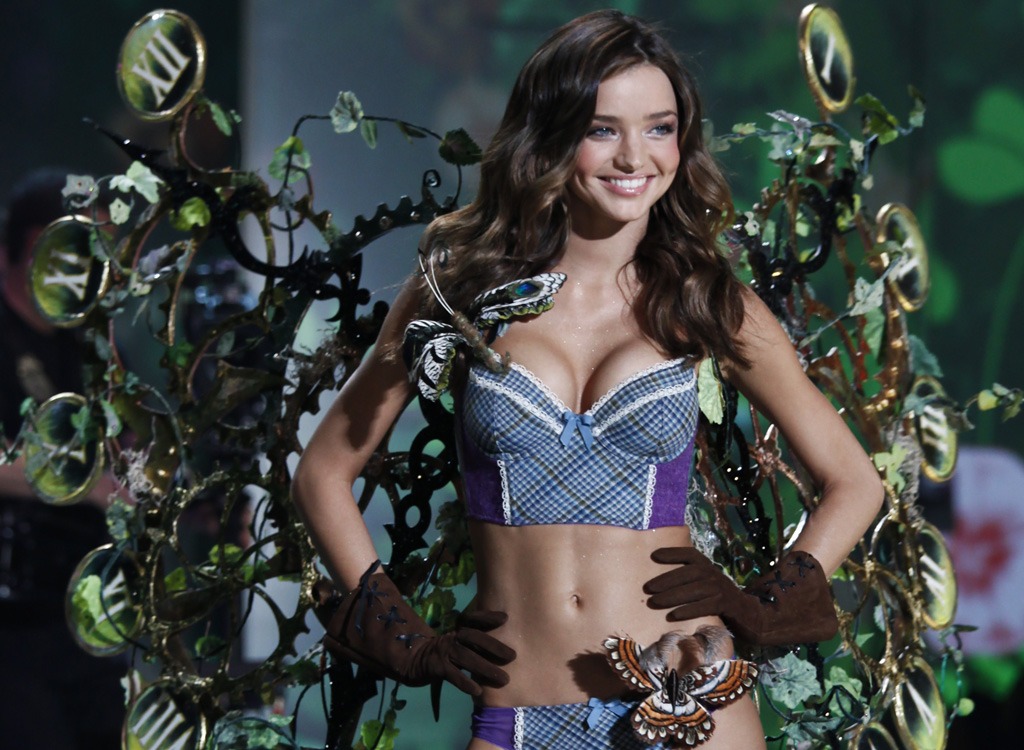 The Australian supermodel shared her favorite smoothie recipe in a lifestyle video with online fashion retailer Net-a-Porter. "For maximum energy and vitality, I have my morning shake. It's a power smoothie that's really alkalizing, nutrient-dense, and high in vitamins and minerals," Kerr told viewers. "Typically, my recipe is a cup of water from a fresh coconut and also a cup of cold-pressed coconut milk. And then I add a tablespoon each of acai powder (which is a potent source of antioxidants), goji berries, spirulina—it's often described as the most complete food source in the world—raw cacao powder, maca powder, chia seeds, and a tablespoon and a half of vegan rice protein powder." When Kerr refers to spirulina as a complete food source, she's talking about its protein content. The algae is one of the few plant-based protein sources that serves up all 9 amino acids essential to your body's vital functions and muscle building.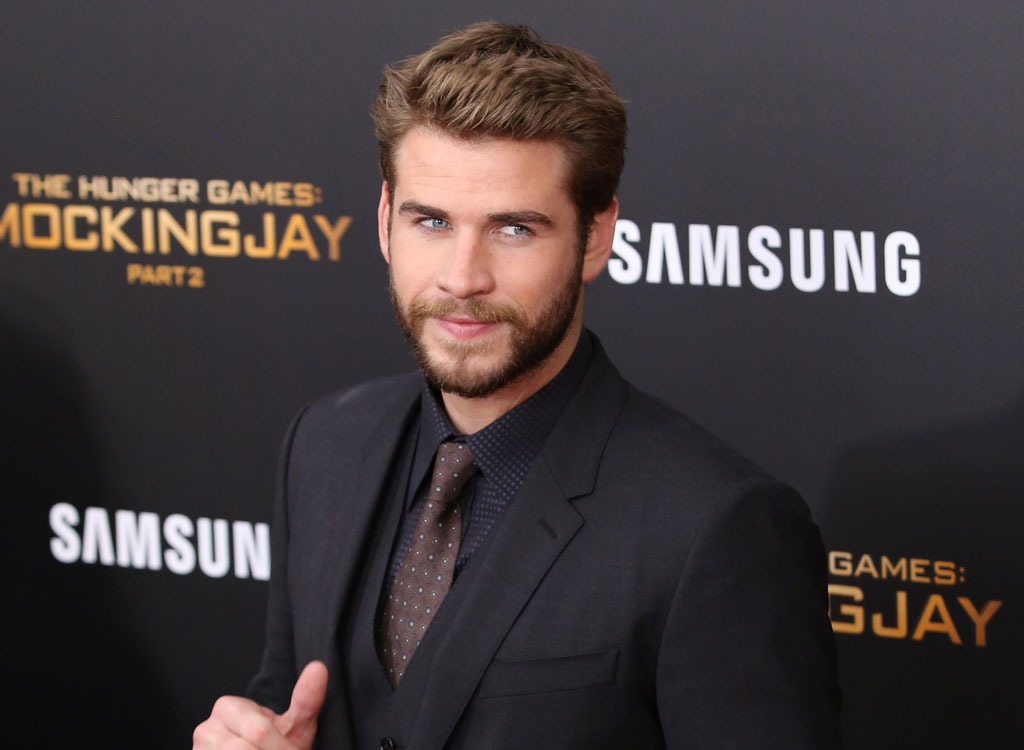 The Australian actor has been known to frequent SunLife Organics—a smoothie and clean-eating chain based in Los Angeles. Judging by photos captured of the recently-turned vegan drinking a brown smoothie, Hemsworth may have chosen "THE MYSTIC" a smoothie made with bananas, dates, cinnamon, spirulina, maca, raw cacao, chia seeds, sprouted brown rice protein, cashew butter, and coconut water that's topped with raw cacao nibs and mint. Who needs mint chocolate chip ice cream when you have this delicious smoothie?
Despite her busy schedule acting, being a mom, and manning the ship at her athleisure company, Fabletics, Kate Hudson continues to take care of her body. According to her recently published book, Pretty Happy: Healthy Ways to Love Your Body, one of her favorite snacks is her Green Power Smoothie. Don't have her book? No worries. The recipe appears on the Fabletics blog and includes a frozen banana, almond butter, almond milk, kale, spinach, honey, and chia seeds. Thanks to being rich in gel-forming soluble fiber, eating chia seeds is one of the 30 Ways to Trick Yourself into Feeling Full, which will help you reign in your daily calorie intake.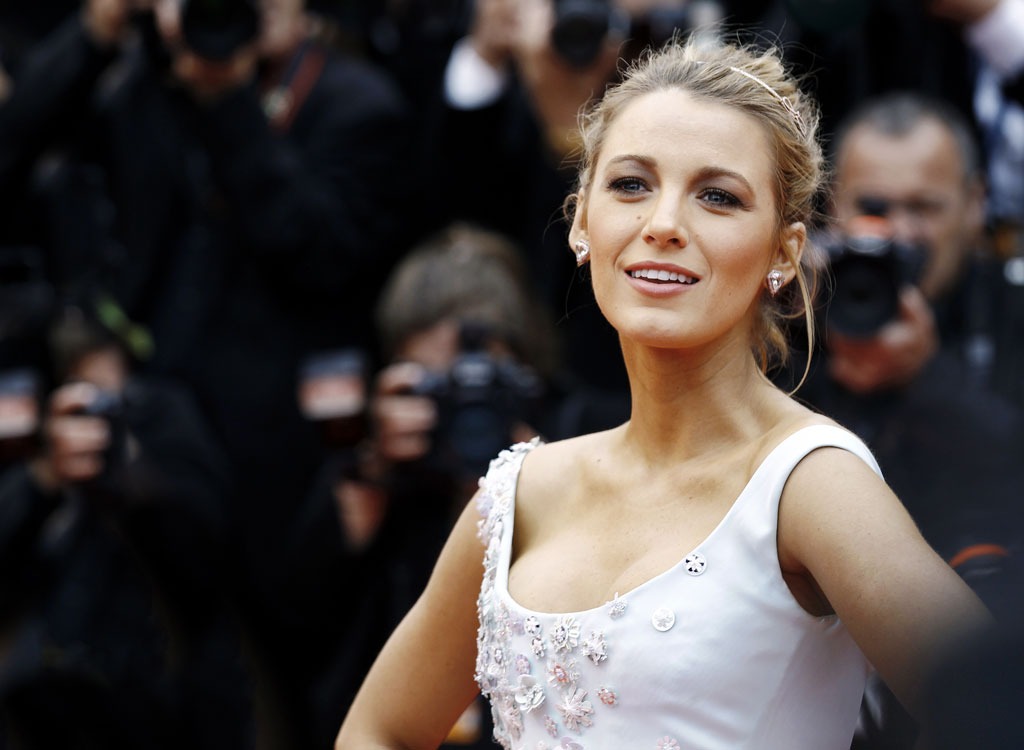 One quick scroll through the actress' Instagram feeds shows that Lively doesn't stop herself from indulging. That being said, she lent one of her favorite drink recipes to the book The Juice Generation: 100 Recipes for Fresh Juices and Superfood Smoothies saying that getting her daily dose of veggies helps her counter the guilt she feels when pulling out the ice cream. Her go-to blend is made with kale, swiss chard, parsley, beet, pineapple, green apples, fresh mint, and lemon.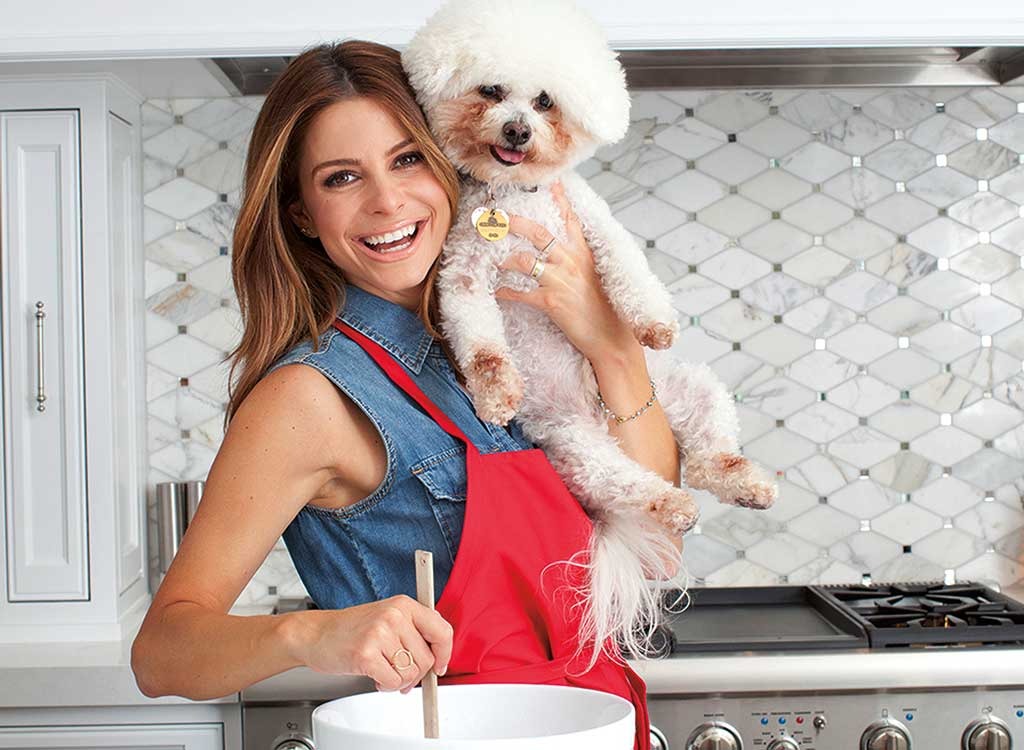 E! News host and the author of The EveryGirl's Guide to Cooking, Maria Menounos says she "love[s] celebrity trainer Harley Pasternak's White Breakfast Smoothie. It's made with apple, banana, Greek yogurt, almonds, milk, and cinnamon." If you're not looking to invest in protein powder, adding Greek yogurt is a great alternative. Not only is it full of metabolism-revving protein, it also acts as a primo source of gut-mending probiotics.
Although the young supermodel, student, and social entrepreneur admitted to StyleCaster.com that she doesn't follow a specific diet, and instead, tries "to eat as healthy as possible and choose foods that make me feel great," she does have some favorite recipes. Kloss told Bon Appetit that when she's in New York, "I love to make just really yummy, clean, boring protein shakes with chocolate protein powder, almond milk, and banana or blackberries." It might be boring, but such an easy recipe means it's easier to whip up at home!
According to the actress and entrepreneur's website GOOP.com, Gwyneth Paltrow "drinks one of these [smoothies] every morning, whether or not she's detoxing." The morning smoothie is made up of almond milk, almond butter, coconut oil, vanilla mushroom protein powder, maca powder, ashwagandha powder, ho shou wu (a Chinese herb that has been used for centuries as an anti-aging remedy), cordyceps (mushroom powder), moon dust (a unique blend of different superfood powders), and a pinch of Himalayan sea salt. Although we don't expect you to have each of these unique powders on hand for your shake, we do highly recommend coconut oil. The benefits of coconut oil include being high in medium-chain triglycerides (MCT), which digest slowly and provide you with long-lasting energy.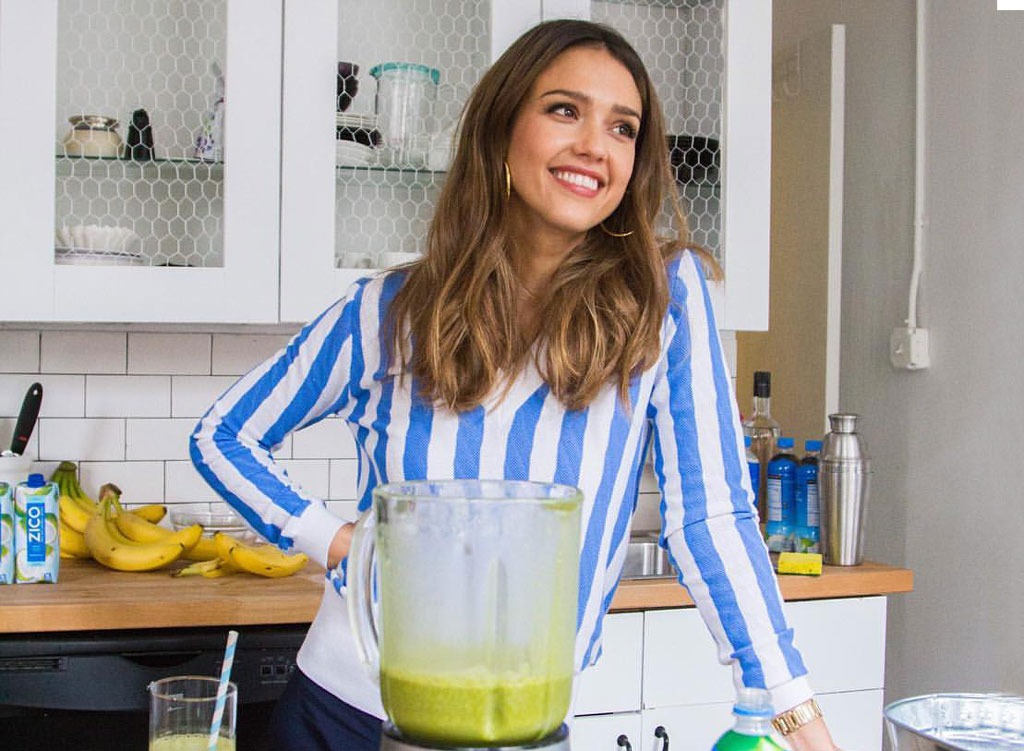 Jessica Alba, actress and founder of consumer goods company The Honest Company, told Shape that her protein shakes are made with "vegan protein powder, matcha green tea powder, a banana, coconut water, and ice. I drink it before a workout and it doesn't make me feel too full. Or I can have it afterward and feel satisfied until lunch." According to another interview with beauty website Byrdie, Alba says another variation is one with healthy fats: "I make sure there's plenty of fat in there with almond butter." We love Alba's addition of matcha green tea powder. These powdered green tea leaves contain 2 to 3 times as much EGCG (a potent fat-burning antioxidant) as brewable green tea and has been found to boost your metabolism.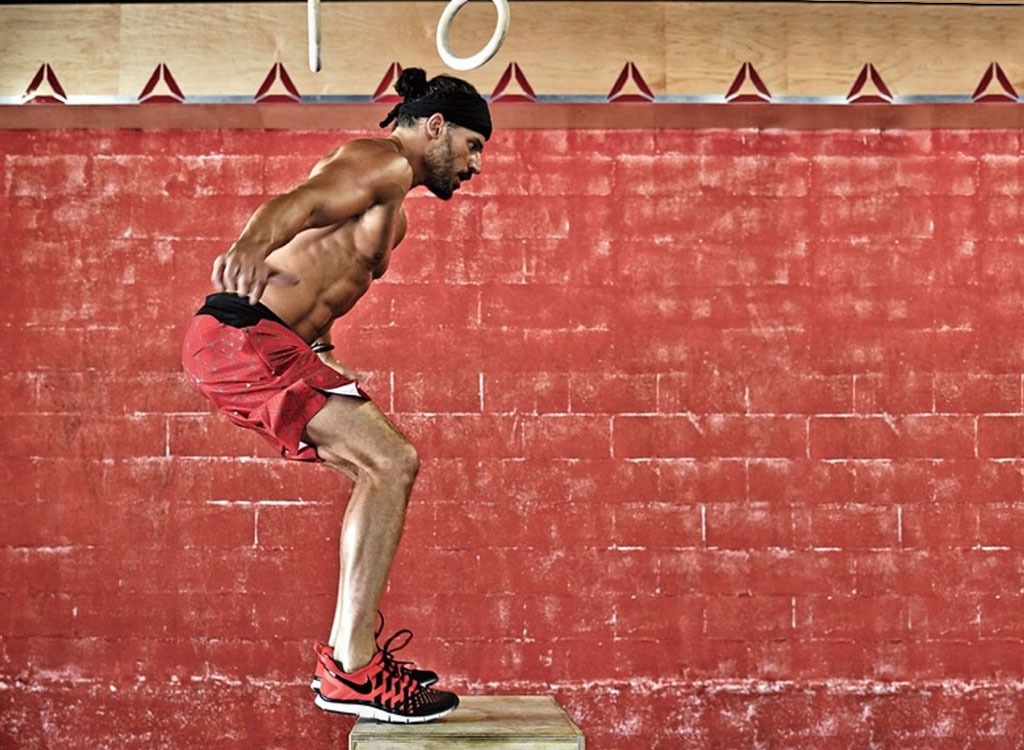 Joe Manganiello, of Magic Mike fame and author of Evolution: The Cutting-Edge Guide to Breaking Down Mental Walls and Building the Body You've Always Wanted, walked Men's Fitness through a week in the life of one of America's fittest men. The actor doesn't just sip on any old protein shake for his midday snack. According to the magazine, at 2 p.m., he adds banana and creatine to his usual mix of water and whey. Why the addition of a banana? Snack time is usually when your body's blood sugar levels plummet, and eating a source of simple carbs is an easy way to quiet hunger pangs. The added muscle-relaxing, hydrating potassium in the banana is an added bonus.
Kylie Jenner, the youngest of the Kardashian clan, shared a Snapchat video detailing how she makes smoothies. "I'm not a smoothie master," the T.V. personality and designer said, "but let's see how it tastes." She went on to add spinach, kale, pineapple, frozen blueberries, strawberries, and a little bit of orange juice—all organic—to her Blendtec blender. "Hmm. Not bad, people," she remarked after a sip. Although we were happy to see the 19-year-old use so many fibrous foods in her drink, we'd have to recommend adding a healthy fat or source of protein, like a nut butter, next time to help counter the inevitable blood-sugar spike from such a carb-heavy drink.
Olivia Tarantino
Olivia Tarantino is the Managing Editor of Eat This, Not That!, specializing in nutrition, health, and food product coverage.
Read more about Olivia