22 Celebrities You Didn't Know Were Vegetarian
It's not just for hippies and yogis anymore—study after study shows vegetarian and vegan diets are two of the most effective ways to lose weight.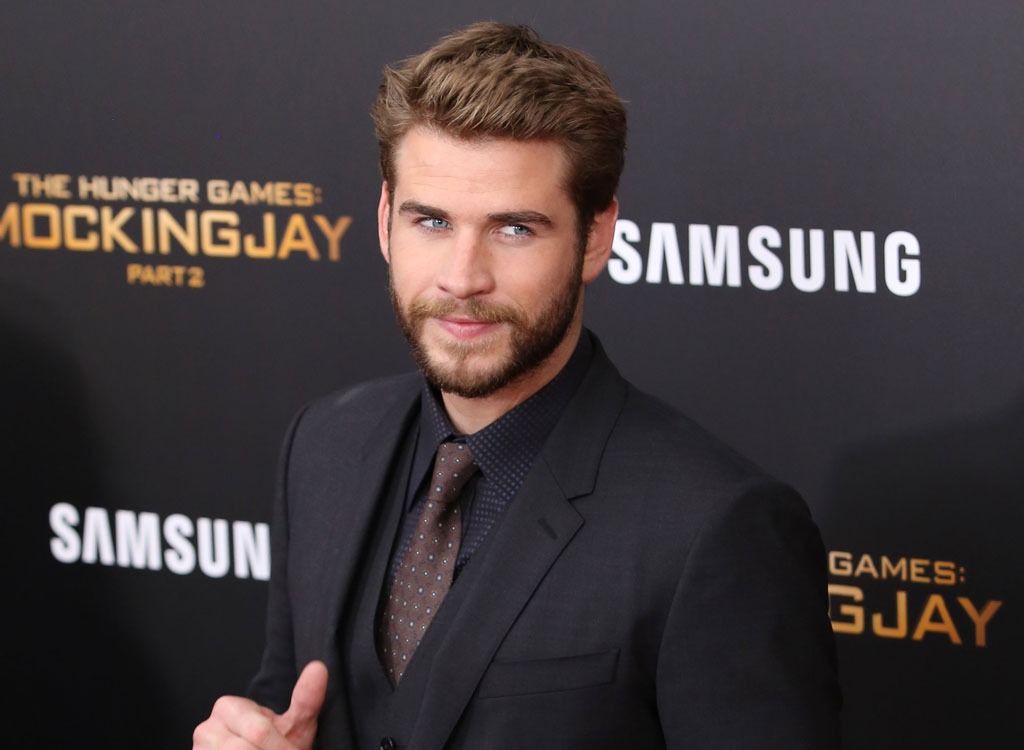 It's the hottest trend around—and something tells us it will last longer than the hubbub surrounding Pokémon Go. Eschewing animal products' from meat to dairy, won't just help you whittle your waistline; experts are finding the trend is immensely beneficial for the planet, animal welfare, and even improving overall human health. According to Vanderbilt researchers, those who eat the most fruit and veggies have a 15 percent lower risk of mortality than those who eat the least amount!
But don't just take our word for it—here are the fit celebs you didn't know followed a vegan or vegetarian diet. Not only do they look great, these celebs can't stop gushing about how the diet helps them feel energized, focused, and strong. Just see for yourself! And to find out more ways these hot-shot A-listers can help you further your better-body goals, check out these 40 Best (and Worst) Celebrity Weight Loss Tips.
Liam Hemsworth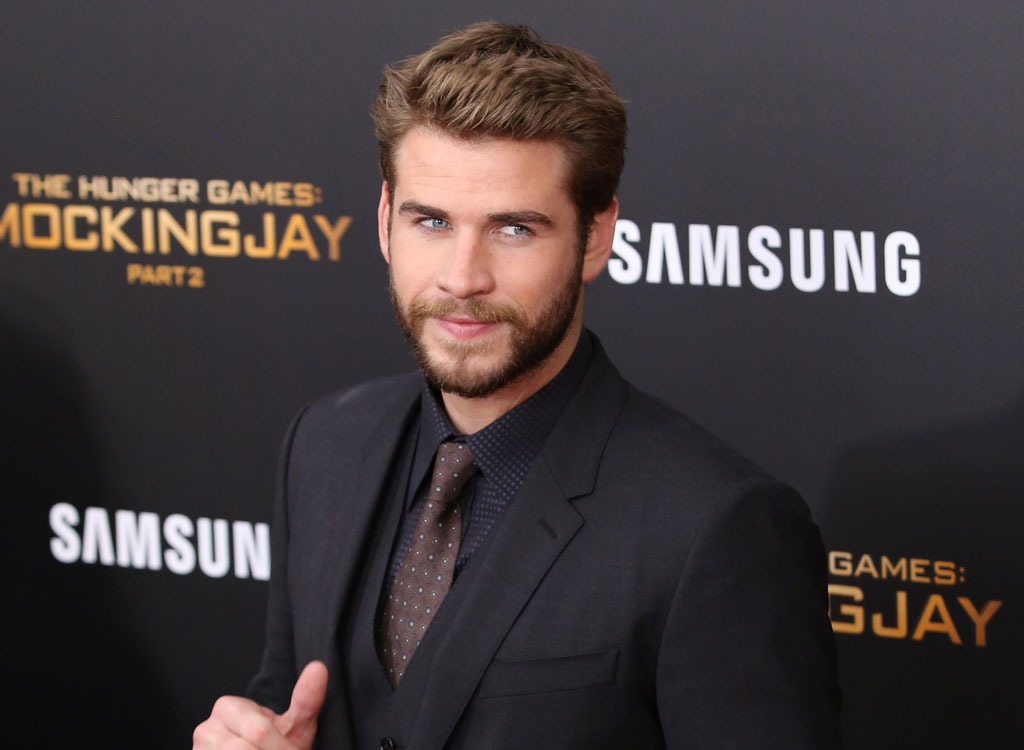 Australian soap opera actor turned Hollywood movie star, Liam Hemsworth is one of the many celebrities who has chosen to give up animal products. In a 2015 interview with Men's Fitness, Hemsworth said his reasoning is a combination of looking after his own body, as well as morality toward other living creatures, telling the magazine, "My own health, and after all the information I gathered about the mistreatment of animals, I couldn't continue to eat meat. The more I was aware of, the harder and harder it was to do." He continued to sing praises of the diet, exclaiming, "There are no negatives to eating like this. I feel nothing but positive, mentally and physically. I love it. I feel like it also has a kind of a domino effect on the rest of my life." You go, Liam! Looking to convert yourself? Take a look at our 1-month challenge, Meatless Month for Meat Lovers.
Lea Michele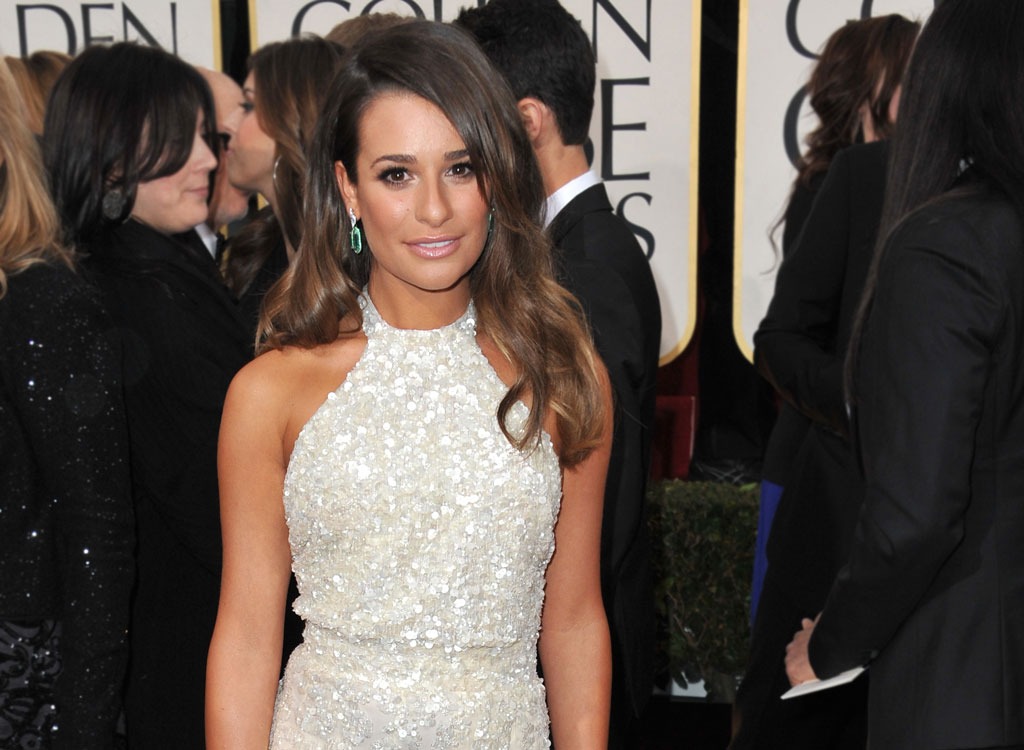 Scream Queens and Glee star, Lea Michele joked to NY Daily News in 2011 about how people think her vegan diet means she only eats grass—but that's far from the case. She was once a vegetarian, but transitioned to veganism after reading The New York Times bestseller Skinny Bitch, "and it slapped me in the face," she told Women's Health. Now, Lea is hooked on organic produce more for what it does for her well-being than her waistline. According to an interview with SELF magazine, a typical day for her starts with either a tofu scramble, avocado toast, or a smoothie after a SoulCycle workout. She'll usually stick to salads for lunch, and for dinner, Lea—who is half Italian—says she has a soft spot for a bowl of pasta. If you do too, you need to take a look at our exclusive report, 40 Best and Worst Pasta Sauces—Ranked!
Christie Brinkley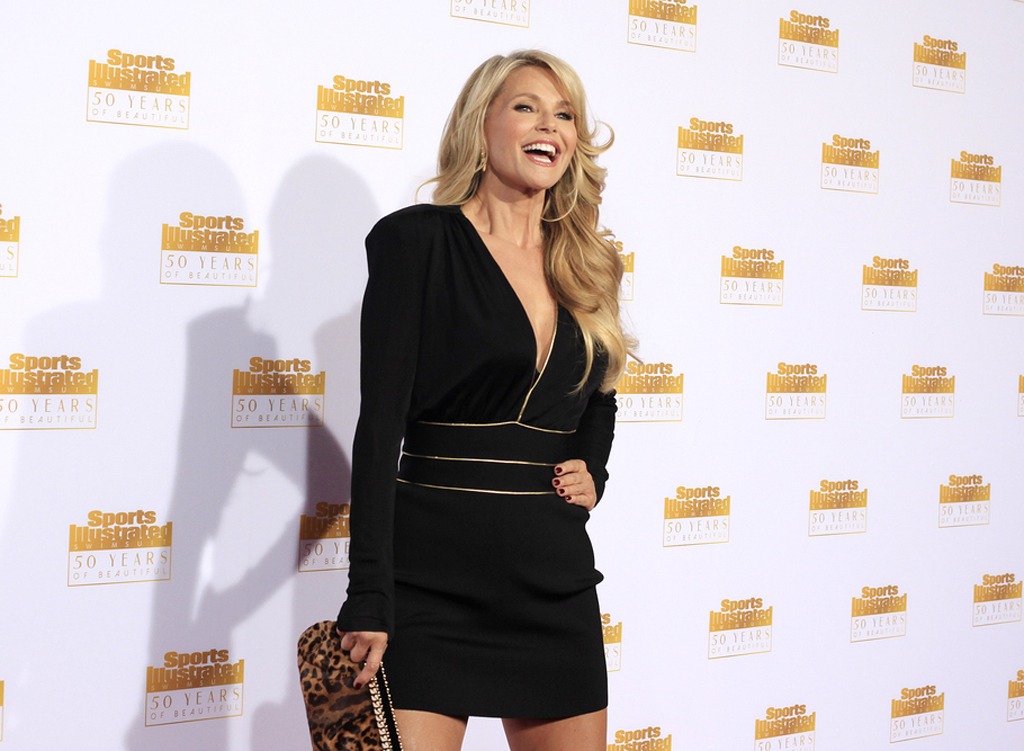 The caption of one of Brinkley's recent Instagram posts says, "I feel so much better when I make time to #exercise and #eatright! I am a lifelong #Vegetarian aspiring #Vegan." While a majority of her diet consists of vegan foods Brinkley classifies herself as a "flexible vegan" because she simply can't stand the thought of giving up fresh mozzarella! Whether she is a vegetarian, a flexitarian, or a full on vegan, one thing remains the same: She eats three meals a day and snacks in between—all of which are filled with plant-based foods that fulfill her daily dose of macronutrients. Find out more about what keeps Brinkley looking so gorgeous at her age with these 6 Secrets To How Christie Brinkley Still Slays at 62!
Miley Cyrus
Dubbed the "Sexiest Vegetarian Celebrity of 2015" by the animal-rights organization, PeTA, Miley Cyrus committed to being a vegetarian following the death of her beloved dog, Floyd, in 2014. The singer and new host of NBC's hit show The Voice recently shared a photo on Instagram of veggie tacos topped with avocado and fresh tomato salsa with the caption, "The luxurious life of a vegetarian in LA… So many good plants/fruits/veggies to eat you ain't gottttta eat dead animals! […] Love this life!" Another snap of a homemade meal featured a simple stir fry with fresh veggies and what appears to be a frozen medley of peas, carrots, and corn. Frozen veggies are one of the best kitchen staples for cooking because they help you throw together a healthy meal in a jiffy (so you don't have to order salty takeout), and are often full of more nutrients than fresh as they're frozen at their peak of ripeness.
Christian Bale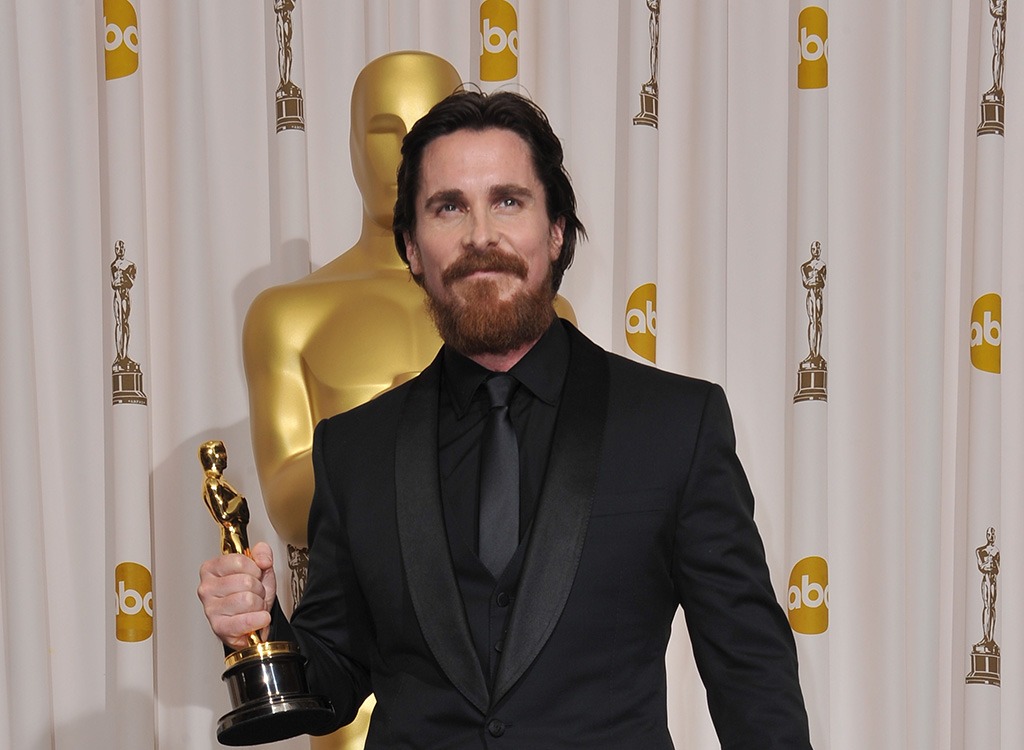 Actor Christian Bale told GQ Magazine that he "decided to go vegetarian at the age of 7" and adhered to the diet strictly until right after his role as the toned banker/sociopath-serial-killer Patrick Bateman in American Psycho. Although he's "in and out of the vegetarianism now," it's still impressive that the majority of the building up for his roles—most notably as Batman in The Dark Night—was "done when I was still a vegetarian." Something tells us he might be a fan of some of our favorite plant-based protein powders.
Ellie Goulding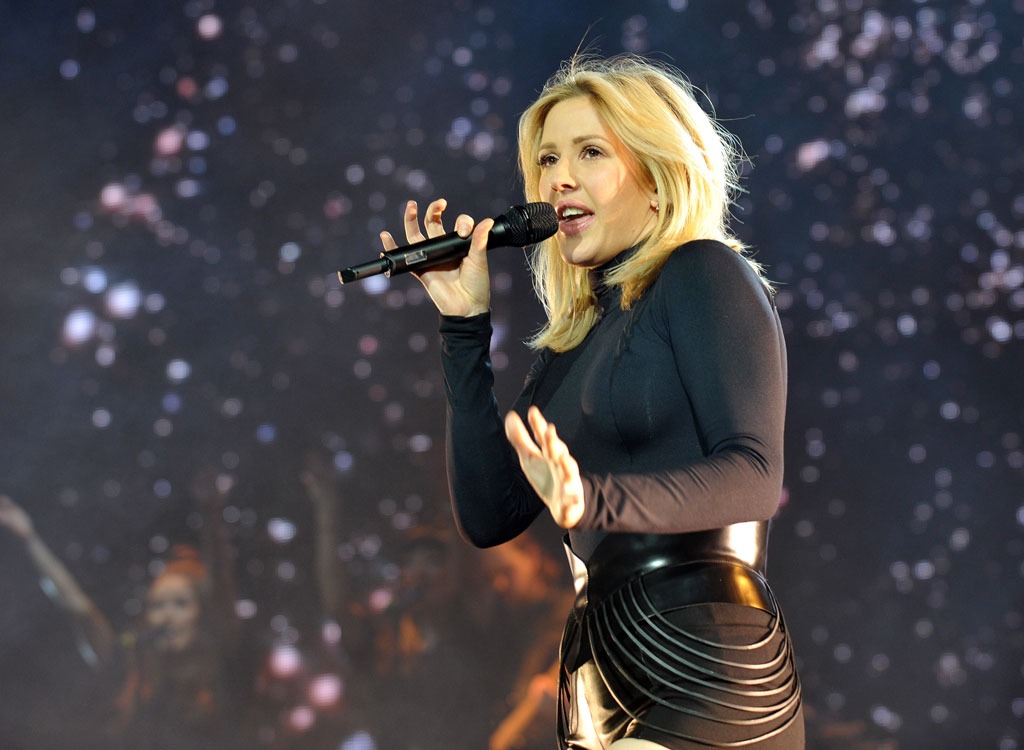 The singer told Look magazine that she once has such low confidence in her body image, she was afraid to leave her apartment. That's all changed since platinum-selling artist started eating better with a vegetarian diet in 2013 and switched over to a vegan diet in 2015; "Before, I had a flat bum, no boobs and not much shape. I'm a bit more confident with my body. I put it down to eating amazingly well. Now my body's different, my face shape is different and my eyes are brighter, too." Goulding's Instagram is full of photos of her working out, along with indulging in plant-based favorites like green juice, broccolini, sauteed kale, and broad bean burgers. One of her most recent snaps is of Pukka Organic tea, calling it "the most peaceful drink in the world." Not only are certain teas great at reducing stress, many are also teeming with powerful antioxidants which help detox your body and rev your metabolism.
BeyonceKnowles
At the end of 2013, Beyoncé famously took the "22 Day Challenge" with husband and rapper Jay Z where she ate vegan for 22 days. Although Beyonce confessed via a YouTube video that she no longer strictly stuck to the diet, saying "Now, you know, I still eat meat," she still stressed that she now eats better: "it's all about balance [and I ] absolutely make better choices [after doing the diet]." It sure sounds like it! According to what the Grammy-award-winning singer told Shape, it sounds like she's focusing on vegetarian foods: "I always have breakfast, say, scrambled egg whites, a vegetable smoothie, or whole-grain cereal with low-fat milk. For lunch and dinner, I eat a lot of fish and vegetables. And throughout the day, I try to stay hydrated." Find out what Bey and other celebs eat for their morning meal with these 26 Breakfasts Celebrities Love.
Jason Schwartzman
A common face in Wes Anderson films, actor Jason Schwartzman says he's "essentially a vegan," according to an interview with The New York Times' T Magazine. And just because you don't eat animal products, doesn't mean you can't eat classically animal-based foods. Take ice cream, for instance. Schwartzman recalls a time where he stopped by a vegan ice cream place called Lula's Apothecary, "that was just incredible. [It is] the best ice cream." It might be closed now, but the ice cream parlor used to make the frozen treat using soy, nut, or coconut milk.
Kristen Bell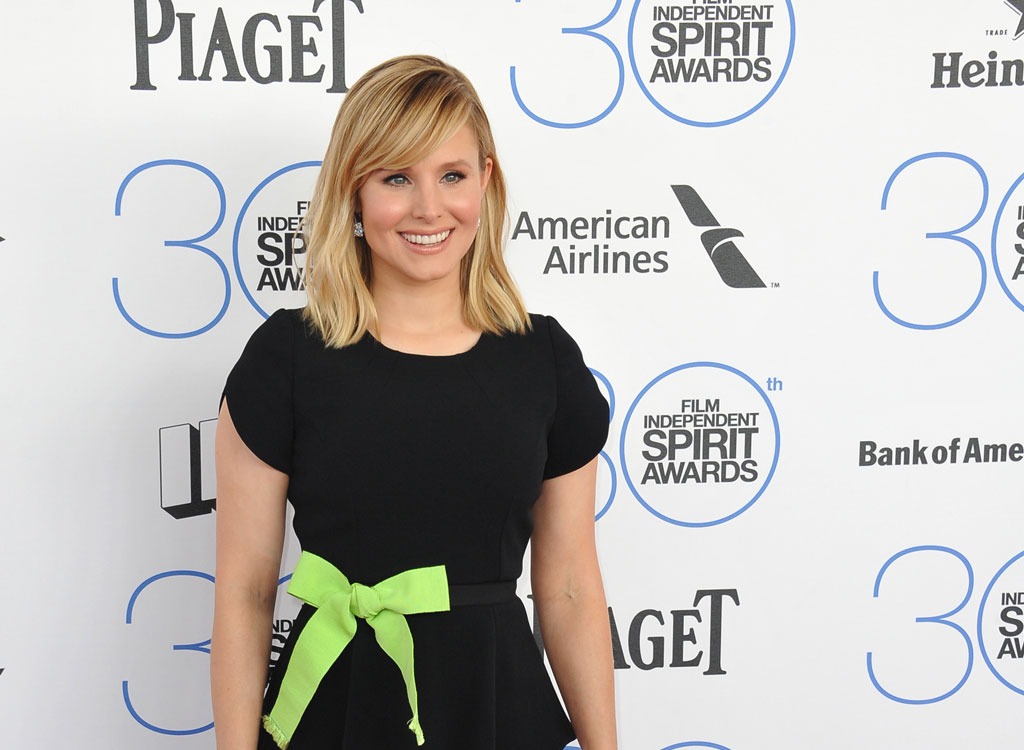 In an interview with the Vegetarian Times, actress Kristen Bell recalls "I had a lot of quirks as a child. One was that I didn't like to eat meat: I didn't like to chew it, didn't like the taste or smell of it, and just wasn't having any of it. I was in the minority of kids who actually loved fruits and vegetables." Although her mom taught her the trick to "constantly monitor how colorful the food on [her] plate is," Kristen seems partial to dark green power vegetables, like broccoli and kale, by the looks of a recent Instagram photo showing her taking some of these cruciferous veggies home from Jimmy Kimmel's garden. We can't blame her. Cruciferous veggies are full of vitamins C, E, and K, carotenoids like beta-carotene, lutein, zeaxanthin, B-vitamins like folate, and cancer-fighting compounds like sulforaphane.
Jenna Dewan-Tatum
She often steals the show from her hubby, Channing Tatum, in their Step Up movies—we're talking about Jenna Dewan-Tatum, that is. And although she's had no luck convincing Channing to adopt her vegan diet (Jenna told Women's Health magazine he only lasted 6 months), the fit actress and dancer soldiers on alone. She can often be found eating tabouli, brown rice bowls with black beans and roasted veggies, or sipping on a green smoothie in the morning; Jenna tends to make hers with spinach, kale, lemon, apple, banana, sometimes pear, a little cod liver.
Brad Pitt
Hollywood's heartthrob is apparently also a fan of cows. An "insider" told DailyMail in 2009 that Brad has been a vegetarian for decades and wanted his and actress wife, Angelina Joie's, children to also eschew meat, saying, "Brad hates seeing the children eating meat and he's annoyed with how much red meat Angelina has. He goes on about the damage caused by methane gas from cattle and that the family should go veggie, but Angie says that's never going to happen."
Carrie Underwood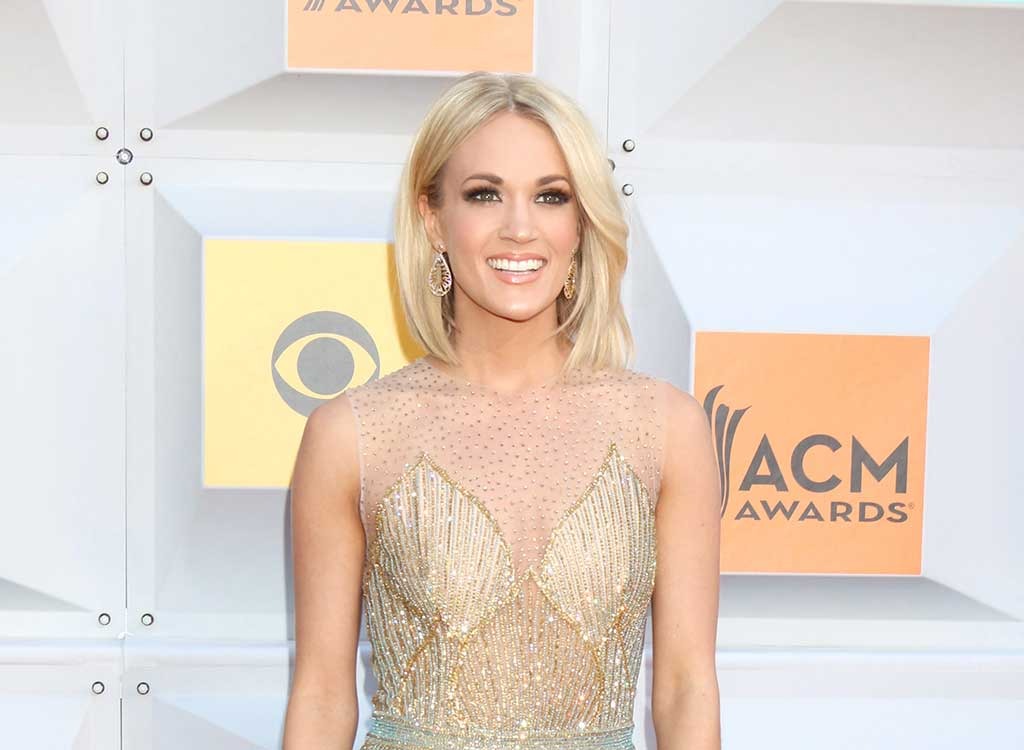 Maybe it's because she's a country star, or just because she knows how healthy it can be, but singer Carrie Underwood is a huge fan of farm-to-table foods: "I like to know where all the food that I'm putting in my body is coming from," she told Us Weekly. The vegetarian-turned-vegan mom likes to do all her grocery shopping and often stocks up on stir-fry kits, Amy's meatless burgers, and armloads of onions and garlic; "I put onions and garlic in everything," she told Every Day with Rachael Ray. Some of her favorite meals include steel-cut oats, maybe a little maple syrup in it and berries, toast with Earth Balance vegan butter, quinoa or brown rice with vegetables and tofu, and a vegan cheese quesadilla filled with beans and lentils.
Sarah Silverman
6254a4d1642c605c54bf1cab17d50f1e
Comedian, actor, author, and political activist Sarah Silverman has been a vegetarian since she was 10. Because she understands the importance of childhood nutrition, she played a part in asking Congress to pass the Healthy School Meals Act of 2010, which would have helped school food service programs serve more fruits, vegetables, and healthy plant-based vegetarian meal options. (Unfortunately, it was never enacted.) It appears she's still going strong, recently posting meals like a bowl of grape nuts with almond milk, a late-night dinner of bulgur, broccoli, potatoes, carrots, mushrooms, and a vegetarian favorite: heart-healthy avocados. The fruit was shown all alone, however; we hope Sarah knows about all the avocado recipes she could use it in!
Ricky Martin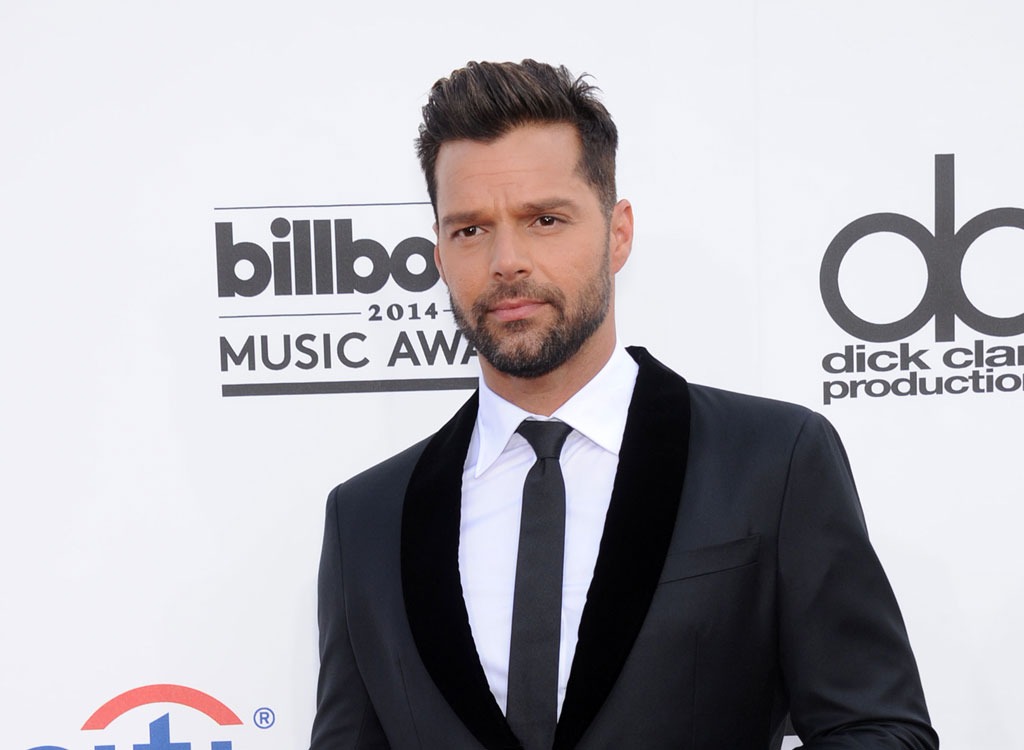 Singer Ricky Martin tweeted in 2013, "7 weeks on a #vegetarian diet! I feel amazing! #NoFish #NoRedMeat #NoChicken" and PETA Latino Coordinator Renée Saldaña promptly responded with his delight: "PETA Latino is delighted that Ricky is sharing with his millions of fans how incredible he feels as a vegetarian. He's not alone: People who go vegetarian boost their energy and cut their risk of heart disease, cancer, and obesity—a major concern for Latinos, according to the Centers for Disease and Prevention."
Ariana Grande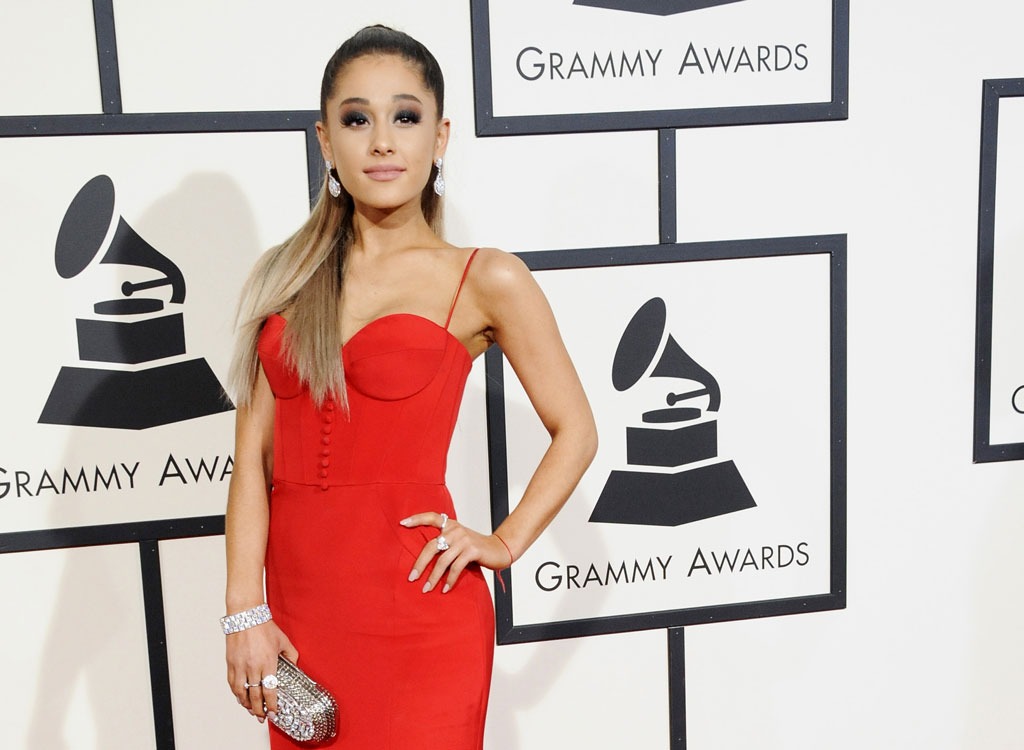 The actress and Grammy-nominated singer tweeted back in 2013, "I've eaten organically since I was little and always kept meat minimal but today marks my first day as a 100% Vegan!!!! Joyous day." She told V Magazine the decision came after watching Forks Over Knives, a documentary that implicated a meat and dairy-based diet in causing America's metabolic health crisis. Although she infamously was caught on a security camera licking a donut at a bakery, Ariana likes to stick to more healthy vegan foods; she recently posted a photo to Instagram of one of her favorite anti-aging foods: blueberries.
Natalie Portman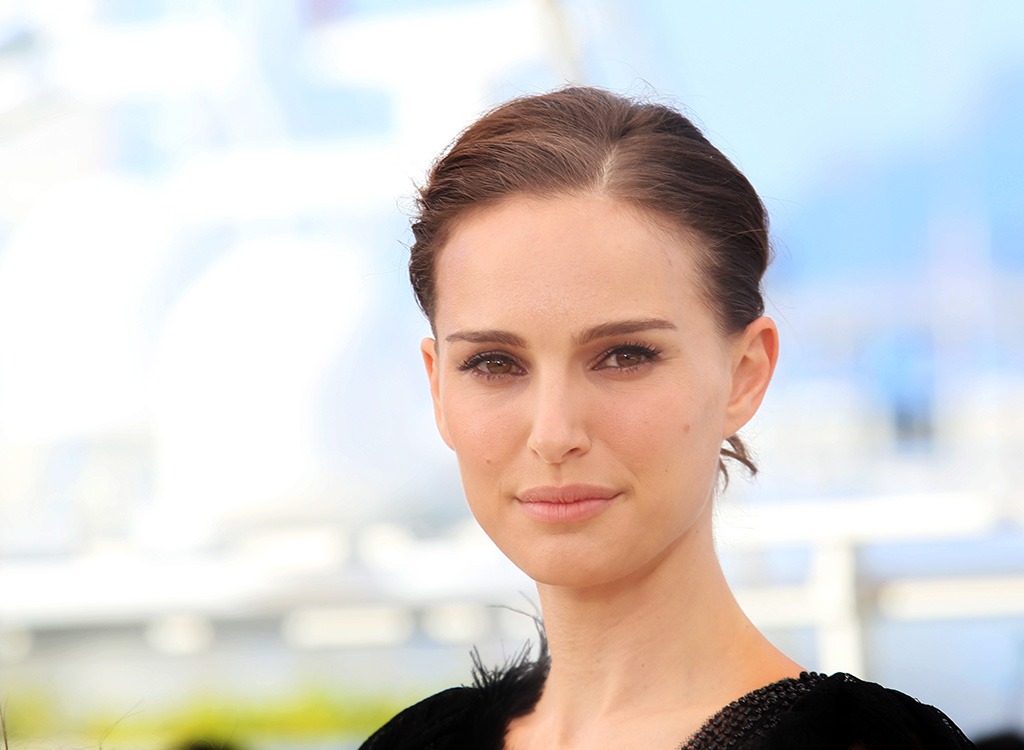 It seems like people have the same on-again-off-again relationship with veganism as many have with romantic partners. Oscar-winning actress Natalie Portman wrote in The Huffington Post about how Jonathan Safran Foer's book, Eating Animals, converted the 20-year vegetarian to a vegan diet between 2009 and 2011. She then went back to being a vegetarian so she could eat baked goods made with eggs (and because she started having dairy cravings when she was pregnant). In a recent interview with InStyle in 2015, Portman explained her secret to great skin is her diet, "I'm vegan, and I drink a lot of water. If I have dairy, I break out immediately."
Samuel L. Jackson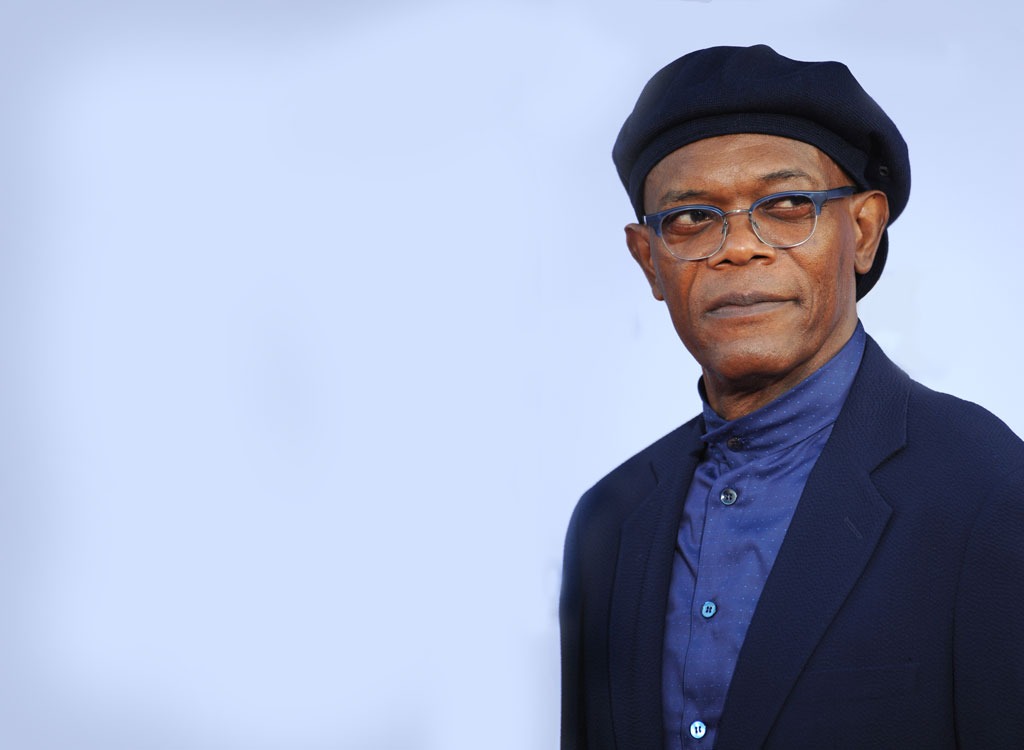 Hollywood legend Samuel L. Jackson became an unlikely poster boy for veganism after losing over 40 pounds sticking to the diet. He recently revealed his motivation to DailyMail that he made the switch because he recently survived a life-threatening blood clot near his heart, and his doctor recommended that adopting a no-meat, no-dairy lifestyle would be his greatest chance of staying alive. At first, he said, "Because I was losing weight, people thought I was dying. [B]ut I was just on a hardcore vegan regime." Jackson transformed his health, claiming he "lost weight, lowered my blood pressure, lowered my cholesterol levels and my body mass index." Because he was required to gain weight for the movie Tarzan, the actor is no longer a vegan. But that doesn't mean he's eating meat at every meal. "I have protein meals two to three times a week and eat vegetarian the other four days," he says. Does Jackson know there are dozens of vegetarian high protein snacks?
Ellen Degeneres & Portia De Rossi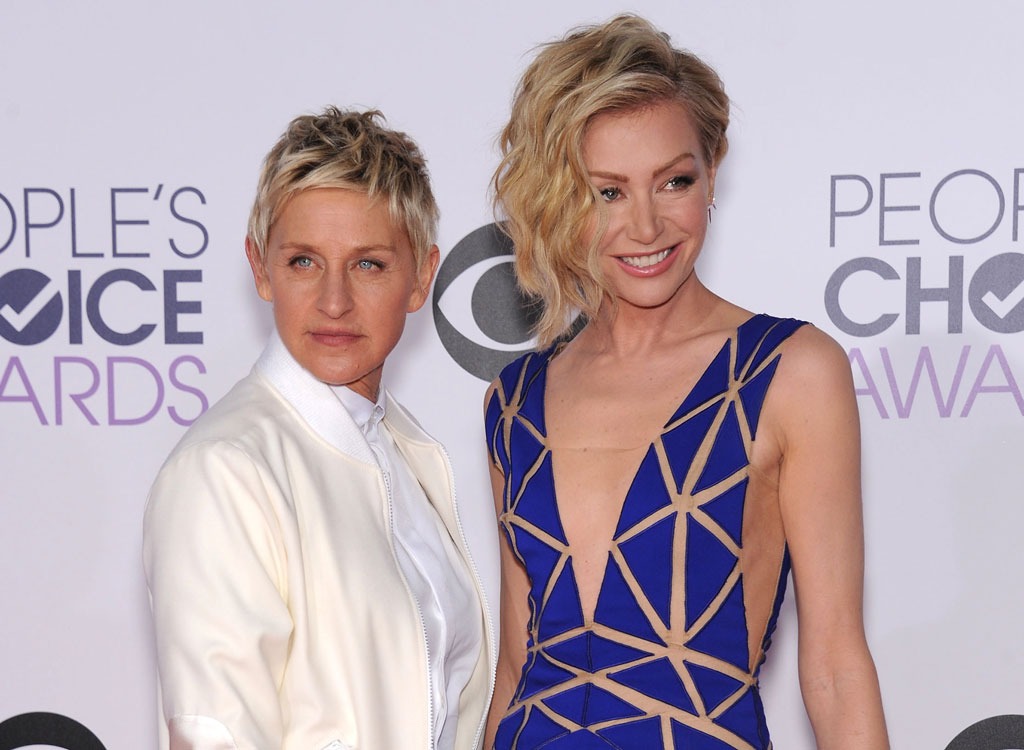 Married couple Ellen Degeneres and Portia De Rossi have been vegan since 2008. They even launched a website back in 2011 to help people quit their meat habit. In an interview with Katie Couric on her talk show, Ellen said that she "used to love cheeseburgers and steaks. [But] I forced myself to watch a documentary called Earthlings and it is inside footage of factory farms and dairy farms and you just see that and you go, 'I can't participate in that.'" Instead of beef and chicken, the couple eats plant-based foods like grilled veggie sandwiches made with portabella, zucchini, bell peppers and hempseed pesto—according to an Instagram shot by Portia. The Arrested Development actress is also a huge fan of nutrient-dense sprouted foods like Ezekiel bread!
Jared Leto
He sometimes refers to himself as a "chegan" (cheating vegan), but the singer and actor has mostly been vegetarian for past 20 years and switched to vegan diet in 2013. He's also built muscle mass as a vegan, claiming "I'm trying to gain a lot of weight" in a Billboard magazine interview. Take a look at his Instagram, and you'll see—Leto loves beans. As one of the top plant-based sources of protein and fiber, beans are a cheap, nutrient-dense food.
Olivia Wilde
Although she gave up her 5-year vegan streak over the course of her 2013 pregnancy, actress Olivia Wilde has been a longtime vegetarian. She told The Huffington Post, "[Being vegan] is not always easy and accessible, but it's a way of life and makes me as a person feel really good and physically look better. My skin was better, energy was better." Post-baby, Olivia regards herself as a pescatarian and still loves her veggies. She shared one of her favorite recipes with Women's Health for a vegan bolognese made with fresh herbs, zucchini, eggplant, mushrooms, and tempeh. Offering a whopping 21 grams of protein per 4 ounces, tempeh is a protein-packed soy product that's also teeming with gut-healthy probiotics thanks to it being a fermented food.
Christina Applegate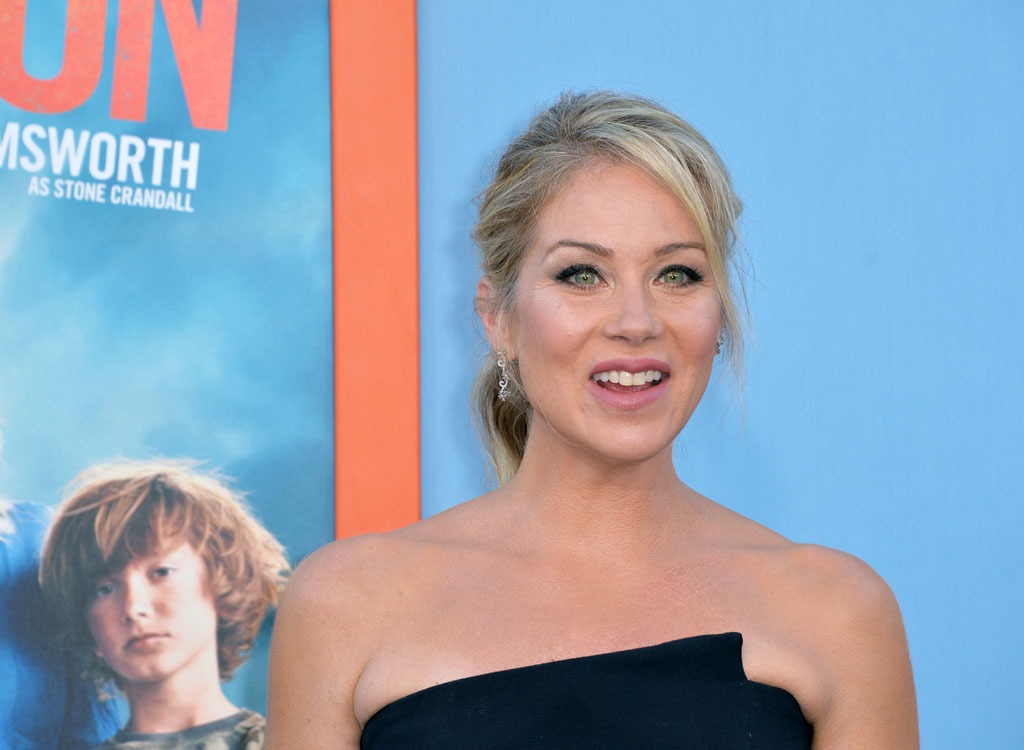 Famous for her role of Kelly Bundy on the sitcom Married… with Children and as anchorwoman Veronica Corningstone in the comedy Anchorman, Christina Applegate reflected on her eating habits to Origin.—a "conscious culture" magazine—in 2013: "I've been vegetarian for so long now that I don't remember anything different, so it's easy for me to put meals together and make sure my family is eating healthy, too." One of her favorite meals is "quinoa pasta with tons of veggies and feta." Her toned body isn't just the result of her plant-based diet, however. Applegate also says she fits "in a bit of cardio during the week. Although, running and playing around with my three-year-old keeps me pretty active as it is." Christina is right—you don't need a gym to work out! Just take a look at these 31 Sneaky Ways to Work Out—Without Hitting the Gym.
Olivia Tarantino
Olivia Tarantino is the Managing Editor of Eat This, Not That!, specializing in nutrition, health, and food product coverage.
Read more about Olivia