8 Ways Celebs Make Greek Yogurt Irresistibly Tasty
Discover how celebrities flavor and enhance their Greek yogurt for maximum health benefits.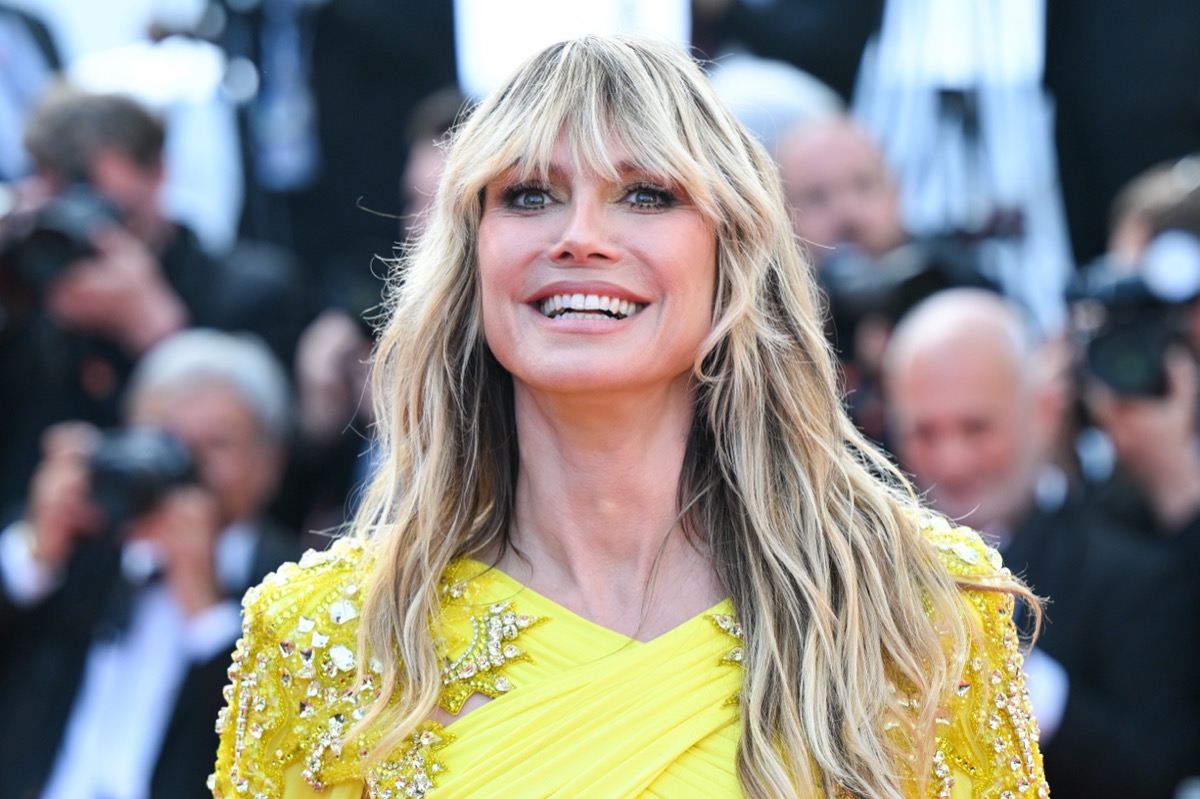 In Hollywood, Greek yogurt is very nearly #1 on the call sheet, with numerous celebrities swearing by its health benefits. From Red Notice star Gal Gadot to Sports Illustrated model Nina Agdal, these famous personalities find it a quick and easy breakfast, a nourishing snack, or a post-workout treat. 
Smart choice. Greek yogurt is one of the healthiest options out there, with a range of nutritional advantages, including high protein content that promotes "greater improvements in strength, muscle thickness and body composition," according to one study, gut-friendly probiotics, and a rich array of vitamins and minerals. 
But it can also be kind of boring when eaten plain. So we found out how Gadot, Agdal, Megan Thee Stallion, Pia Wurtzbach, and other stars flavor their Greek yogurt, and asked expert nutritionists to evaluate the benefits. Discover their unique combinations and expert insights, and then grab a spoon.
Gal Gadot Loves Her Greek Yogurt With Green Apples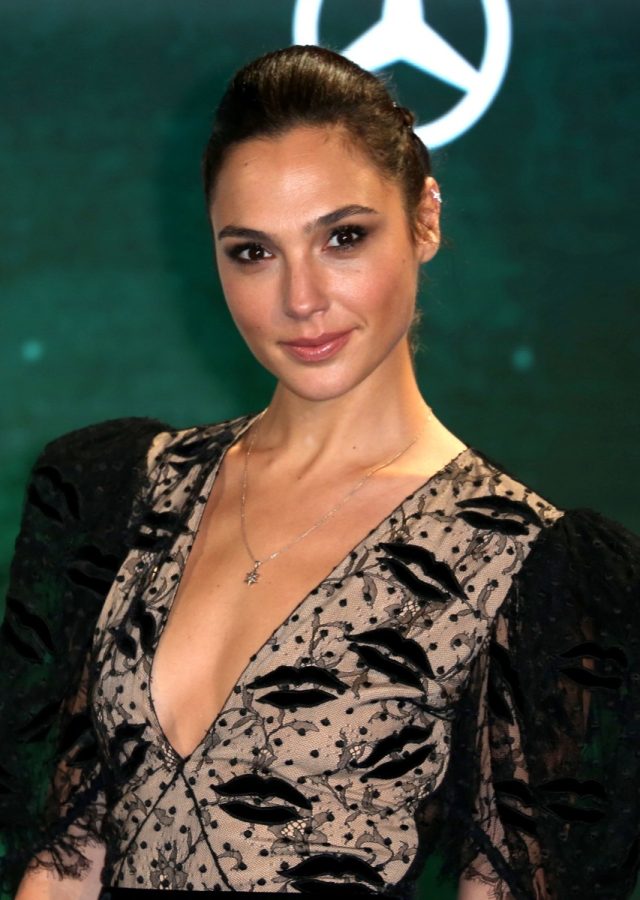 The Wonder Woman star told Good Housekeeping that she turns to Greek yogurt when she needs a pick-me-up. "In the afternoon, when I get hungry again, I'll have a snack, which is usually dates or yogurt with green apples." 
What the Expert Says: Lisa Richards, CNC, a nutritionist and author of The Candida Diet, says, "Gal Gadot's preferred way to enjoy Greek yogurt with green apples as a snack in the afternoon is a healthy choice because she's not using unhealthy ingredients with added sugar, like some super-sweet granola. Green apples are low in calories, high in fiber, and packed with antioxidants."
Megan Thee Stallion Loves a Good Greek Yogurt Parfait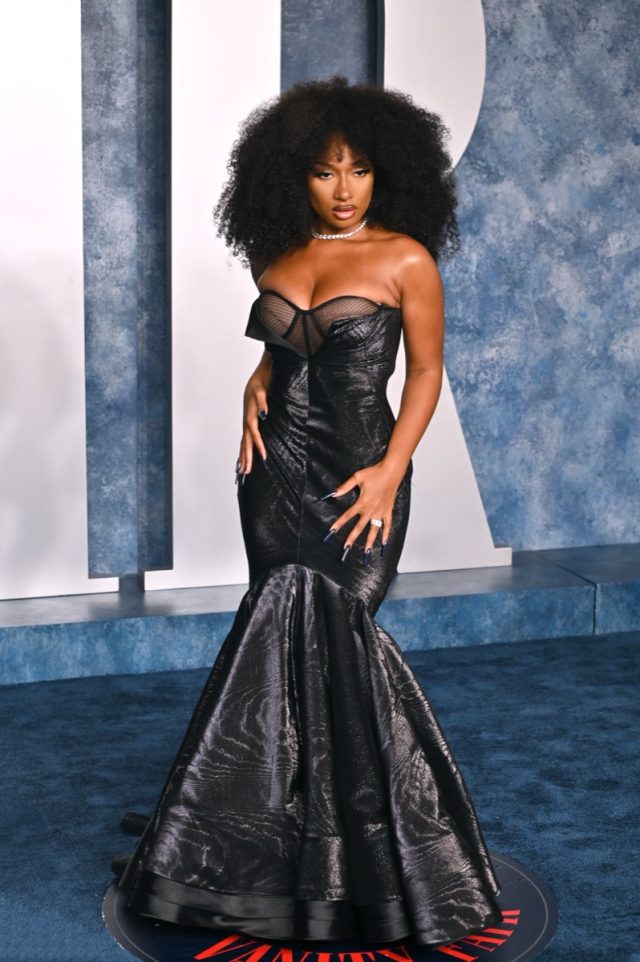 In 2021, Megan Thee Stallion switched things up and got into shape with her "Hottie Bootcamp" series on Instagram. In each video, she showed fans how she was making healthy lifestyle changes, including how she eats. "The things I've been eating are not so good for my body and have been slowing me down," she said in one video. She adds fruit and granola to make a parfait.
What the Expert Says: "Megan's approach to snacking on Greek yogurt in parfait form with fruit and granola can be a healthy option when done right," Richards states. "It's important to choose a granola that is lower in added sugars and unhealthy fats to avoid excess calories." Strawberries, blueberries, raspberries, and blackberries are commonly used in yogurt parfaits. They add a burst of color, natural sweetness, and a pleasant tartness.
Pia Wurtzbach Loves Berries and Greek Yogurt
Pia Wurtzbach is on the go with her modeling and TV personality career, but she is calculated about what she eats and includes plenty of protein in her diet. She also tries to cook from home when she can. "I have a busy schedule and am constantly traveling so when I do have the time to grocery shop or prepare a meal, I make it a priority," the former Miss Universe told PEOPLE. While juggling various projects, she finds time for breakfast, which includes coffee with a splash of cream and 1½ cups of Greek yogurt with three diced strawberries, a handful of blueberries, a tablespoon of honey, and some sliced mangoes. 
What the Expert Says: "Pia's way of working Greek yogurt into her routine proves eating healthy doesn't have to be difficult," says Trista Best, RD, Environmental Health Specialist and Adjunct Nutrition Professor. "This simple approach to eating Greek yogurt ensures you are getting in all the benefits of Greek yogurt, especially the protein, and not ruining it by adding ingredients with high fat, added sugar, or excess carbohydrates. By adding this variety of fruit, she is taking in a rich amount of antioxidants and sweetening an otherwise bitter item naturally. "
Maria Menounos Has a Delicious Greek Yogurt Mix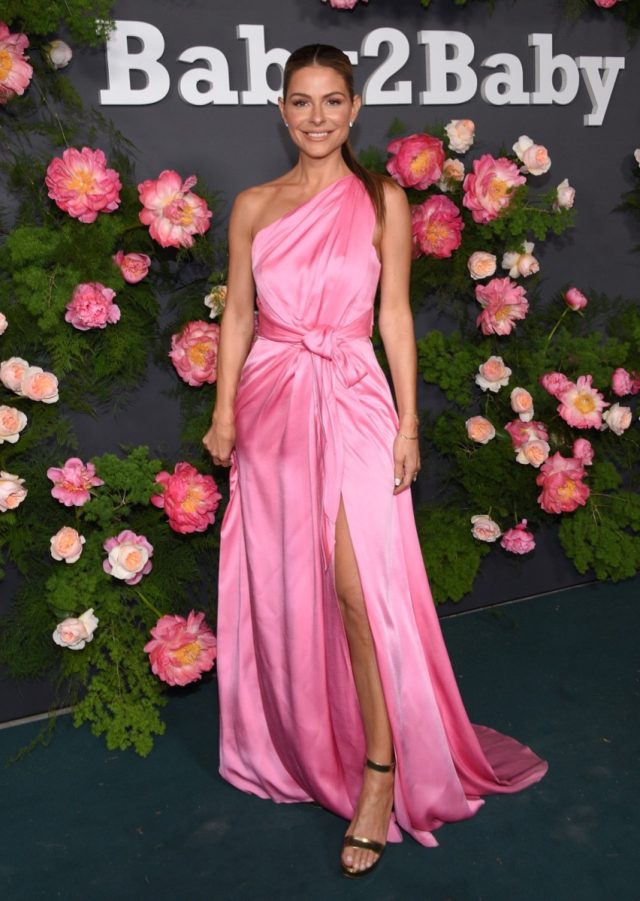 Entertainment reporter and TV personality (and Greek American!) Maria Menounos has Greek yogurt every morning and shared a recipe that she eats daily from her cookbook, The EveryGirl's Guide to Cooking. It's "Greek yogurt with quinoa for extra protein, cinnamon, chopped walnuts, and honey. I mix it all together, and I make five of them each week. It's lots of protein and it's delicious," she told the Greek Reporter.6254a4d1642c605c54bf1cab17d50f1e
What the Expert Says: According to Best, "This combination of Greek yogurt, quinoa, cinnamon, chopped walnuts, and honey is an excellent way to integrate this form of yogurt into your diet. As Maria states herself, it is packed with protein, but it also contains a great deal of fiber. These two combinations can be beneficial to start the day with by keeping you feeling full for longer, which can prevent overeating and regulate blood sugar." 
Laura Hamilton Adds Seeds for a Quick Breakfast Go-To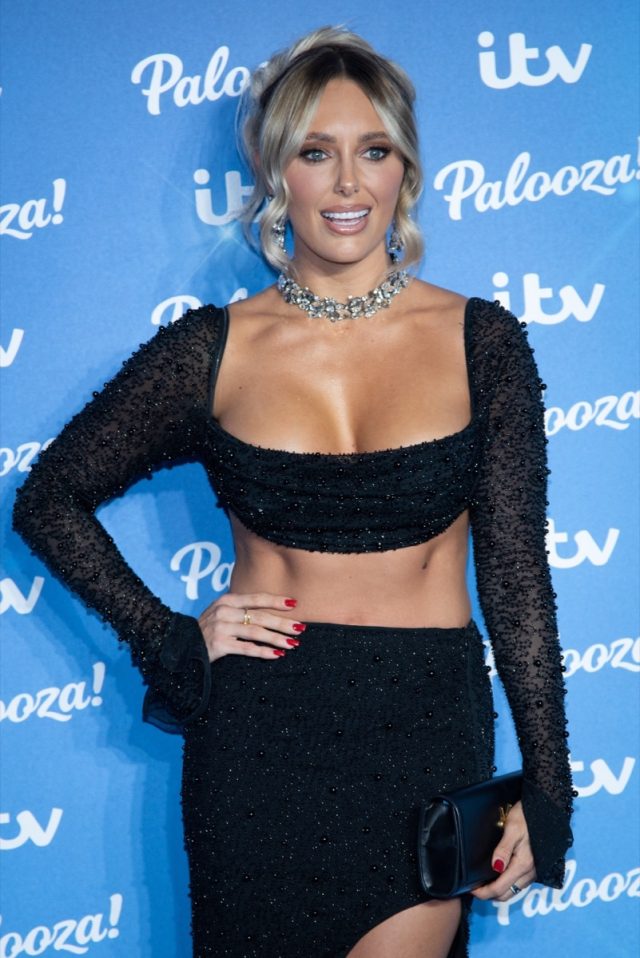 Laura Hamilton often has Greek yogurt with seeds, blueberries, and raspberries for an effortless but healthy breakfast. "It's quite quick and easy to make," the TV personality and host of A Place in the Sun told Your Healthy Living. 
What the Expert Says: "This is a fantastic well-balanced breakfast or anytime snack," Jesse Feder, RDN, CPT, with My Crohn's and Colitis Team, says. "Blueberries and raspberries provide significant inflammatory-fighting antioxidants and healthy nutrients to keep your energy high. The seeds"—try adding flax of chia—"provide a great source of healthy fats and fiber, contributing to consistent energy and healthy digestion."
Peta Murgatroyd and Amber Turner Pair Their Greek Yogurt With Mango
Peta Murgatroyd has changed things up a bit since welcoming her son Shai. She's learned to cook so he has unprocessed foods, and she's also switched up her meal times to work around his schedule, she told PEOPLE. The Dancing with the Stars alum explained to the outlet what she eats daily, and for dessert, she has Greek yogurt with dried mango. 
Meanwhile, The Only Way is Essex star Amber Turner documents on TikTok what she eats in a day, and in one clip, she shared that she eats chicken, veggies, and fruit and then ends her day with a mango Greek yogurt and a chocolate bar. 
What the Expert Says: According to Feder, "The dried mango adds in a touch of sweetness while providing a great source of dietary fiber." He adds, "This can help keep you feeling full and prevent you from wanting to snack soon after eating. Additionally, most desserts are not high in protein, however Greek yogurt is a fantastic source of protein which is also good for keeping you feeling full after your meal. It is a very healthy and dietitian-approved dessert option." Casey Atwood, MS, RDN, LD, of Innovate Nutrition & Wellness, says, "The mango also adds vitamins, minerals, and antioxidants, contributing to the overall nutritional value." Just make sure your flavored yogurt is low on added sugars.  
Nina Agdal and Sara Ali Khan Like Their Greek Yogurt With Coffee
Nina Agdal, the Sports Illustrated model, has a positive outlook on staying healthy and makes good choices to help keep her in tip-top shape, especially regarding her diet. "If I'm up early and have to work, I'll have some scrambled eggs for protein and energy," she told Coveteur. "If I'm not working, I stick to coffee and a small Greek yogurt."
On the other hand, Bollywood star Sara Ali Khan has a unique way of enjoying her post-workout snack. In an Instagram video, she explained how she mixes her Greek yogurt with coffee and protein. "It's quite tasty." 
What the Expert Says: Feder tells us, "When you add in even more protein, you maximize your muscle recovery and possibly reduce/prevent muscle soreness the next day. Additionally, the added coffee can boost your metabolism and increase fat burning post-workout apart from the extra energy boost."
Heidi Klum Has Greek Yogurt, or Fruit or Almonds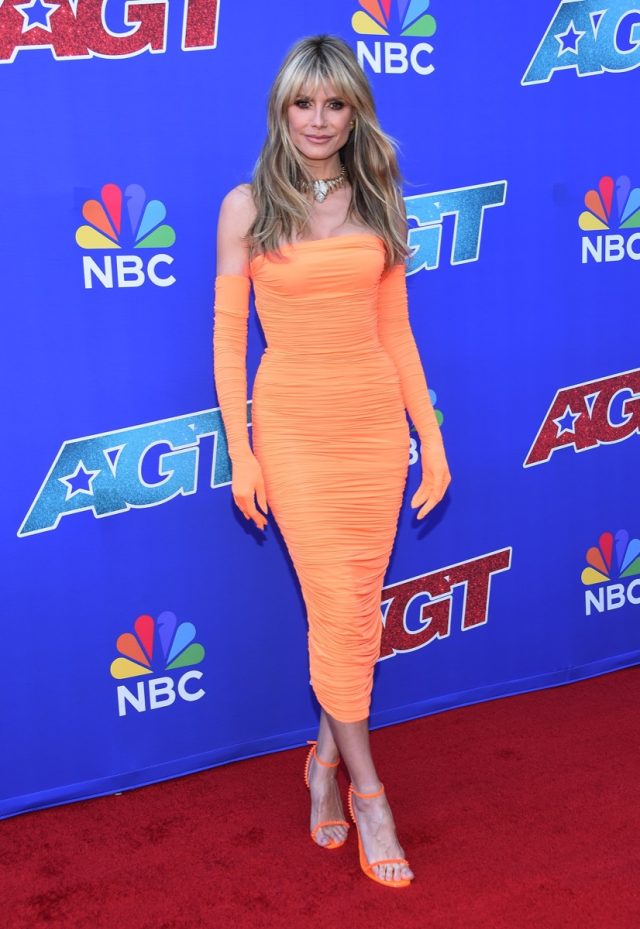 With four kids and a busy TV career, Heidi Klum is always juggling, but she makes time for healthy snacking, and one of her favorites is Greek yogurt. She told Harper's BAZAAR that she likes to "fill up on snacks l enjoy like fruit, Greek yogurt or almonds." 
What the Expert Says: You don't need add-ins to make it yummy. "Heidi's method of snacking on Greek yogurt is likely the best way to utilize it as a snack because it is void of excess calories and sugar through toppings," says Richards. She adds, "Plain Greek yogurt is high in protein, which helps promote satiety, regulate appetite, and support muscle maintenance. It also contains probiotics, beneficial bacteria that support gut health and digestion, and by leaving off processed toppings or mix-ins these beneficial probiotics can flourish."
Heather Newgen
Heather Newgen has two decades of experience reporting and writing about health, fitness, entertainment and travel. Heather currently freelances for several publications.
Read more about Heather
Sources referenced in this article