5 Big Changes You'll See at Pizza Chains This Year
This year feels like a big one for the fast-food pizza industry.
Both culturally and commercially, no type of food is more associated with delivery than pizza. This characteristic put fast-food pizza chains in a unique position during the COVID-19 pandemic. While virtually every other type of restaurant was forced to pivot away from dining rooms and focus more on delivery, most of the biggest pizza chains had already been prioritizing delivery for decades.
So, despite the vast majority of restaurants finding themselves in financial turmoil during the pandemic, pizza chains like Domino's, Pizza Hut, and Papa Johns actually fared quite well in 2020 and 2021. Of course, that was then. 2022 saw all three of those mega pizza brands report lighter sales amid a downturn in delivery interest as customers returned to restaurants.
Domino's, for example, experienced its most difficult sales year in over a decade in 2022. "As we saw in the last recession, delivery moves with the economy, especially for customers with lower disposable income, who represent a significant portion of our business," Domino's CEO Russell Weiner said earlier this year. "We expect the economy to be a headwind for our delivery business in 2023."
Papa John's CEO Robert Lynch, meanwhile, called last year "very tough" for the pizza brand, yet added an optimistic outlook for 2023: "But we had the second highest operating income in the company's history. We're building on all that. We're just now stabilized and in a normalized growth pattern."
This year feels like a big one for the fast-food pizza industry. The economy is as unpredictable as ever, new technologies are emerging, and consumer behaviors are changing. Let's take a look at five big changes you'll see at pizza chains this year.
Embracing third-party delivery
2023 is already off to a hot start for Pizza Hut. The pizza chain with the most domestic locations (over 6,800 restaurants) reported an 8% increase in U.S. same-store sales for Q1 2023. While there's more than one reason for Pizza Hut's surge in sales to start the year, the chain has benefited tremendously from its decision last year to embrace third-party delivery services like DoorDash and Uber Eats and integrate white-label delivery into its own point-of-sale platform.
"The integration of third-party delivery apps has enabled Pizza Hut team members to process delivery orders with new levels of ease while also giving us the ability to win new guests and compete for new occasions that a customer may have not previously considered Pizza Hut for," Pizza Hut president David Graves told QSR. "Aggregators brought incremental customers into our business, and we've seen meaningful improvement on delivery sale trends since we started working with them more intentionally in late 2022. In early 2022, we saw approximately five transactions per store through aggregators, and at the end of 2022, we had increased to nearly 50—based on a weekly total—so, these transactions certainly show a significant lift."
Pizza chains, as well as the entire restaurant industry for that matter, continue to deal with major staffing shortages. Collaborating with third-party delivery services has helped many lighten the workload for the employees they do have. "If the restaurant is running short of drivers we can use aggregators as a relief valve to get delivery capacity," explained Yum! Brands CFO Chris Turner.
Domino's goes its own way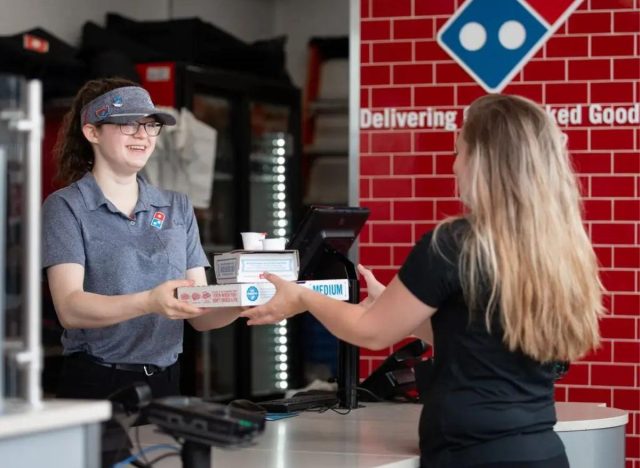 While Pizza Hut barely beats out Domino's in terms of domestic locations, the Ann Arbor, Michigan-based chain is the most profitable pizza brand in the United States. Domino's posted over $4.5 billion in revenue for 2022—and that was a down year. This year, so far, has been something of a mixed bag; while sales increased during Q1 2023, executives also warned to expect a further slowdown in delivery business as the year continues.
Unlike pretty much all of its major competitors, Domino's refuses to embrace third-party delivery domestically. For now, CEO Russell Weiner says the pizza chain is focused on smoothing out internal operations.
"There are opportunities and there are also potential issues with competing with folks or working with folks," he said during the last earnings call. "And we're not going to think about going into anything unless we're our best Domino's. And the best Domino's, we're getting there every day…We're always looking for drill sites. If there are incremental drill sites that are smart for us and [third-party delivery] is one of them, you're never going to hear that this team closes the book on things. Right now we're focusing on making ourselves a better Domino's."
A major pillar of Domino's self-improvement plan is its new "Summer of Service" training program, set to begin this summer. All domestic franchisees are invited to attend the event, which Weiner calls one of the biggest system training efforts ever put together by the iconic pizza brand, aimed at improving overall service at restaurants and speeding up delivery times.
Meanwhile, the brand is investing heavily in its own delivery services. Domino's announced the chain would be providing restaurants with 800 new electric vehicles late last year – and recently upped that commitment to 1,000.
"We found one answer to the delivery driver shortage by looking inside our own franchise operations," explained Joe Jordan, president of U.S. and global services at Domino's. "After speaking to some of the franchisees who use their own fleet of vehicles, we found that they provide more opportunity to potential drivers who don't have a car of their own. So, as a brand, we launched a fleet of more than 800 Chevy Bolt electric vehicles."
Budgets have never been tighter for countless households, and that means it is essential for pizza chains to offer consumers more value for their hard-earned money. Pizza has always been an affordable meal for hungry families looking for a quick dinner, but Pizza Hut wanted to tap into a price point that could be more attractive to single customers.
"Pizza is a cost-effective way to feed a family of four," Yum! CFO Chris Turner told Restaurant Business. "But you're getting the same amount if you're a family of one." Enter the 'party of one' Melts introduced late last year. Priced at $6.99 each, these handheld items are made up of two slices of pizza folded and baked together. For families, Pizza Hut also recently announced the return of its XL Big New Yorker Pizza.
Little Caesars, on the other hand, recently had to raise the price of its Hot-N-Ready Pizza from $5 to $5.55 BUT the chain has also added 33% more pepperoni and promises the extra 55 cents is a temporary increase and the extra pepperoni are here to stay.
Domino's recently made an interesting menu move. While the brand raised the price of its Mix & Match Deal menu from $5.99 per item to $6.99 per item last fall, Domino's also expanded that menu considerably with three new types of Loaded Tots earlier this year (Cheddar Bacon, Melty 3-cheese, Philly Cheese Steak).
"They're actually the first potato items that we've offered on our national menu, and they perfectly complement pizza, which we're always looking to do," commented Joe Jordan, president of U.S. and global services at Domino's. "They're also part of Domino's Mix and Match deal, so not only are we bringing a delicious new product to customers, but at a great price."
Not to be outdone in the value category, Papa Johns also debuted a similar concept late last year. Dubbed Papa Pairings, customers can choose two or more items for $6.99 each. Menu items featured in Papa Pairings include garlic knots, cheese sticks, wings, and medium one-topping pizzas.
Innovations & collaborations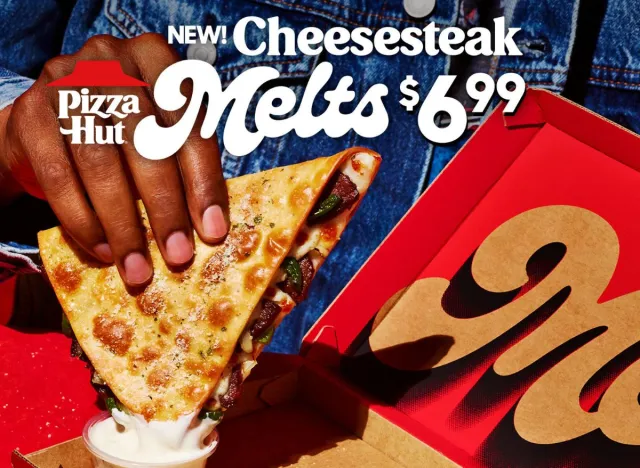 Value is undeniably important nowadays, but it's also essential to surprise customers with innovative new dishes and exciting, unexpected flavors. In pursuit of something different, Papa Johns recently announced a collaboration with Frito-Lay to create a new menu item: The Doritos Cool Ranch Papadia.
Originally introduced by Papa Johns in 2020, the Papadia is a folded flatbread sandwich, made with Papa Johns pizza dough and filled with various pizza toppings. This new Dorito-infused version will feature pizza dough folded over the customer's choice of meat (chicken, steak, beef), then toasted and dusted with bold Doritos Cool Ranch seasoning.
"At Papa Johns, flavor exploration puts us at the forefront of our menu innovation, which is why we couldn't be more excited to bring together our Better Ingredients. Better Pizza promises with the iconic flavor of Doritos Cool Ranch to create this limited-time Papadia," commented Kimberly Bean, Papa Johns' VP of menu strategy & calendar planning.
Papa John's also introduced the unique Crispy Parm Pizza earlier this year. Sure to delight cheese lovers, the Crispy Parm Pizza holds an extra layer of Parmesan and Romano cheeses baked underneath the bottom crust. In the mood for grilled sirloin instead? Pizza Hut just announced the addition of grilled sirloin steak strips to its menu. For a limited time, customers can order a Cheesesteak Pizza or a Cheesesteak Melt.
A slice of the latest technologies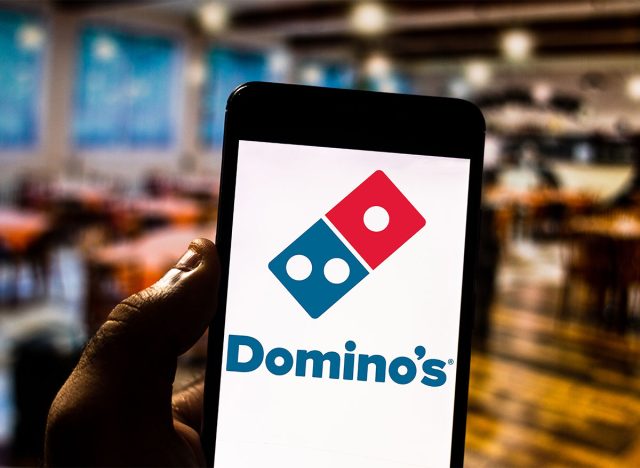 AI, automation, and apps continue to disrupt the entire restaurant space in 2023. More and more brands are adopting the latest technologies with an eye toward improved efficiencies and more satisfied customers.6254a4d1642c605c54bf1cab17d50f1e
Domino's just announced a new Apple CarPlay app that allows hungry customers to order pizza directly from their cars! As touched on earlier, Domino's has seen a shift toward more carry-out business over the past year or so, and this new app is aimed at providing customers with another convenient way to order while driving that isn't a drive-thru. App users will have two ordering options: "tap to order," allowing them to place orders they already have saved in the system, or "call to order," which will connect them with a customer service representative.
"We know how frustrating it can be to wait in a drive-thru line just to place an order," Domino's Chief Digital Officer Christopher Thomas-Moore said. "Domino's app on CarPlay is a great alternative to that, as customers still have the convenience of staying in their car and can place an order from wherever they are, without waiting in a long drive-thru."
Pizza Hut is currently rolling out its new Dragontail AI platform, which helps automate kitchen workflow and driver dispatch. "This AI enables us to sequence how we prepare and deliver pizzas, so it is both more seamless for the Pizza Hut team member while also allowing us to get orders to our guests faster and hotter," Pizza Hut President David Graves noted. "It's been hugely impactful from an operations and team member standpoint and globally, we expect to have Dragontail in over 7,000 stores by the end of 2023."
Papa Johns is also still working on its PapaCall initiative, which is bringing artificial intelligence to its call centers. According to CEO Robert Lynch, the chain's AI efforts have helped lower the number of both lost orders and dropped calls.
John Anderer
John Anderer is a writer who specializes in science, health, and lifestyle topics.
Read more about John