9 Controversial Ads Fast-Food Chains Wish We'd Forget
These commercials started off bad, and aged even worse.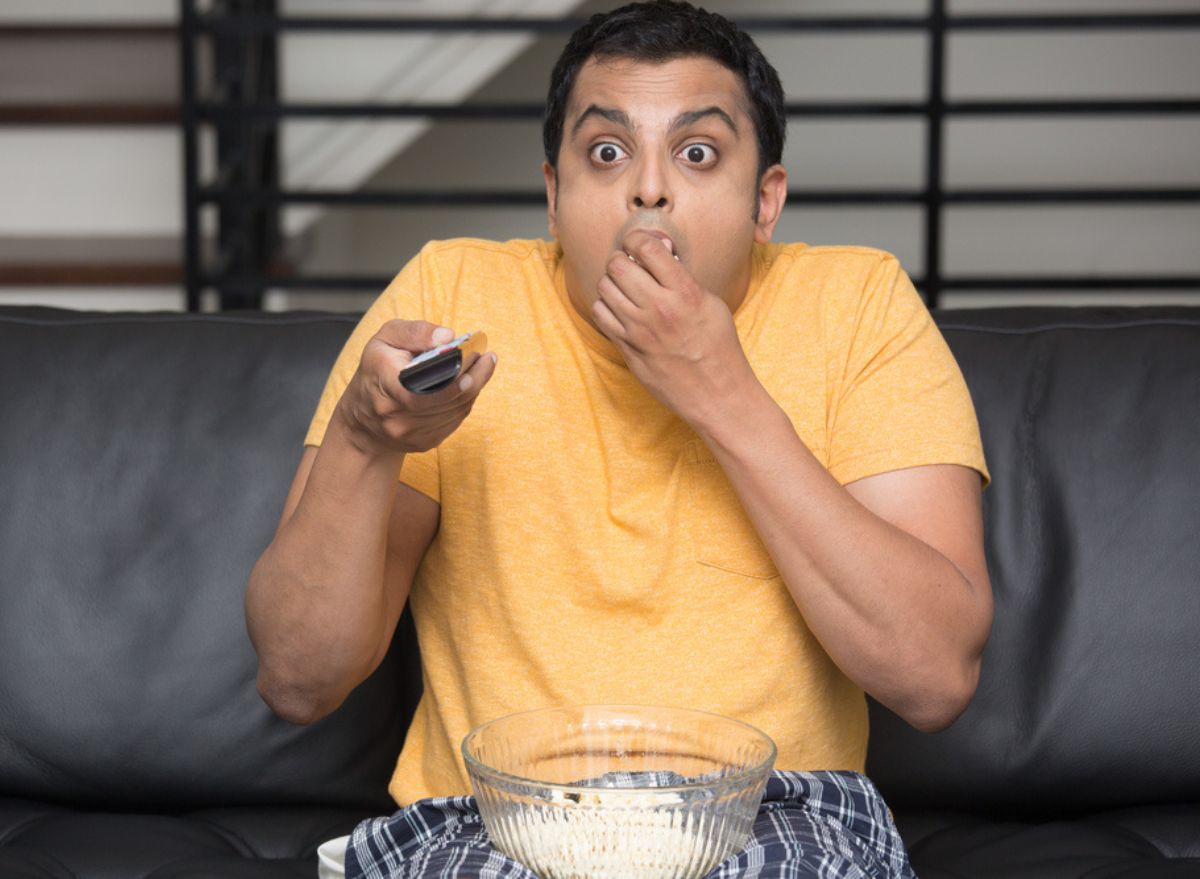 Just the right amount of controversy can be a great thing for a company. It gets people talking, paying attention, and thinking about the brand's products, and that can potentially translate to sales. Thus the edginess we see in so many ads. But when a commercial goes too far, crossing a line that causes people to find it offensive, insensitive, crass, or otherwise worthy of outrage, the people behind the spot would really rather it just fade from memory.
Unfortunately for them, that's not going to be the case with these controversial fast-food ads—they angered many when they aired, and they live on thanks to the web, just waiting for a new generation of viewers (and customers) to wonder: "What were they thinking with that one?" Read on for nine controversial commercials that fast-food chains wish we'd all just forget about.
Burger King's "Moldy Whopper"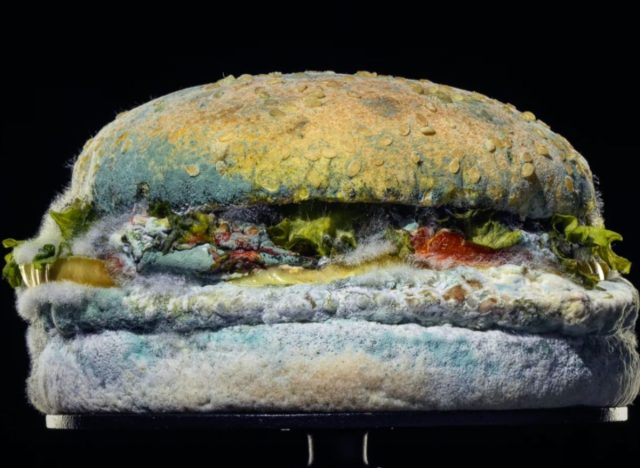 The intent behind this 2020 Burger King ad makes sense: Show a Whopper molding and decomposing over time, thus proving that it's made with real ingredients, not artificial stuff that won't break down. But in practice, this is a disgusting commercial that makes the viewer want a burger less, not more. This ad backfired, then disappeared. Well, not from the internet, of course.
McDonald's "Dead Dad" Commercial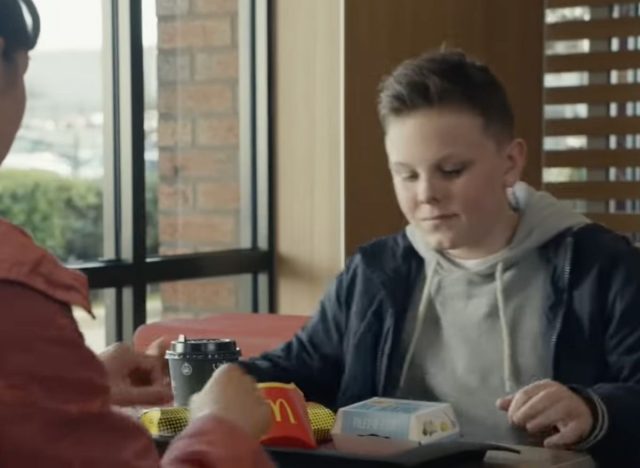 This 90-second UK McDonald's commercial debuted in 2017 and tried to pull at viewers' heartstrings in a misguided effort to sell fast food. And indeed it is a tear-jerker of a spot, featuring a boy asking his mother all about his late father, a man who evidently passed away years ago, as the young man's memories are few. The mom and son make their way to a McDonald's where the boy orders a fish sandwich—his dad's favorite, it turns out. It was a cravenly manipulative way to capitalize on grief as a way to sell fries, burgers, and fish sandwiches, and after public backlash, McDonald's pulled the ad.
Jack In the Box "Try My Bowls"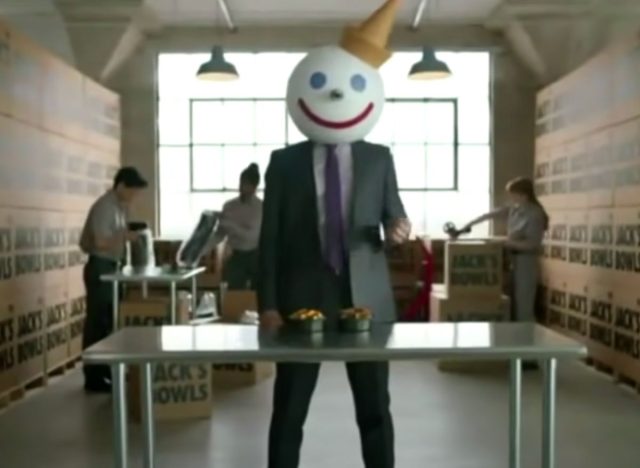 The 2018 "Try My Bowls" commercials from Jack In the Box would have been mildly offensive, or at least mildly irritating, regardless of when they first appeared. But as the brand learned, timing is everything. The ads use the word "bowls" as an obvious play on the word "balls," referring to testes—think: "those are some nice bowls!" As it happened, the commercials came out at the height of the #MeToo movement, which made them not only crass but also insensitive and controversial.
Subway's Megan Rapinoe Commercial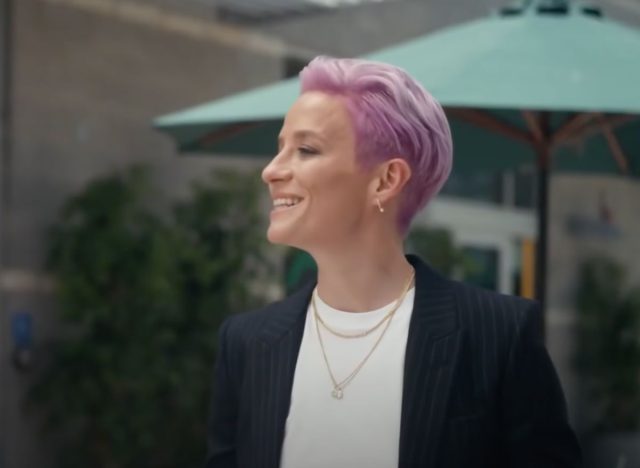 Whether you find this one controversial depends largely on your political affiliations. Back in 2019, soccer star Megan Rapinoe joined fellow a-list athletes Tom Brady, Steph Curry, and Serena Williams in shilling for Subway's "Eat Fresh Refresh" ad campaign, but many people were far from thrilled to see the soccer star in the ads. In fact, Rapinoe's presence stirred up a stadium's worth of ire because of her frequent political speech and actions, such as sitting or kneeling during the National Anthem. Many even threatened to boycott the chain unless commercials featuring Rapinoe were pulled, via Mashed. The fact that Rapinoe is also a proud member of the LGBTQ community probably didn't sit well with these same people, either.
The Donald and Ivana Trump Pizza Hut Commercial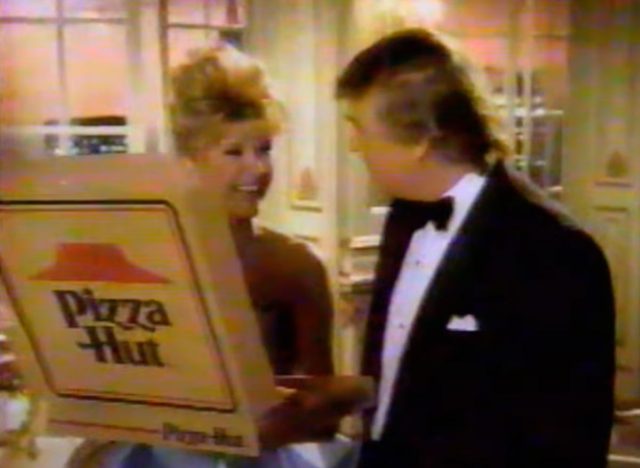 Long before he became arguably the most controversial president in American history, Donald Trump was already making controversy aplenty, such as with this 1995 Pizza Hut ad. The ad featured Trump and his first (of three) wives, the late Ivana Trump; at the time of the filming, the two were already very much divorced, and Trump was remarried. Despite those facts, the spot is dripping with sexual innuendo—except it turns out the exes are not talking about an affair when they say "It's wrong, isn't it? But it feels so right?" They're talking about eating stuffed crust pizza.
McDonald's "Signs" spot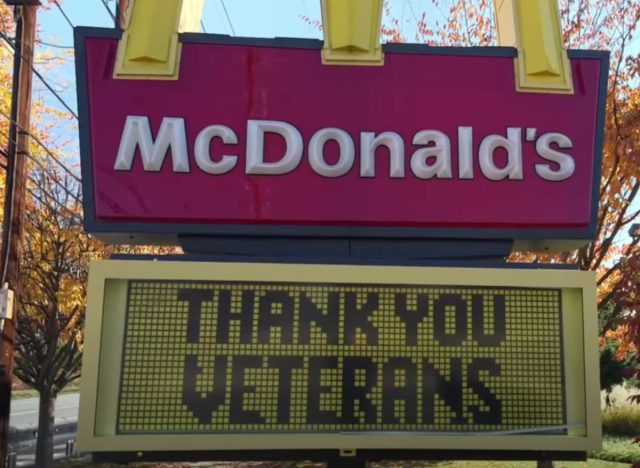 A McDonald's commercial from 2015 titled "Signs" depicted just that, namely, the signs outside various McDonald's restaurants and the messages posted there. These included things like "Thank You Veterans," "God Protect the USA," and "We Remember 9/11." Some people saw it as a moving ad that was entirely appropriate; others saw it as a tone-deaf and manipulative way to sell fast food, and the ad was eventually banned.6254a4d1642c605c54bf1cab17d50f1e
Carl's Jr. "Border Ball"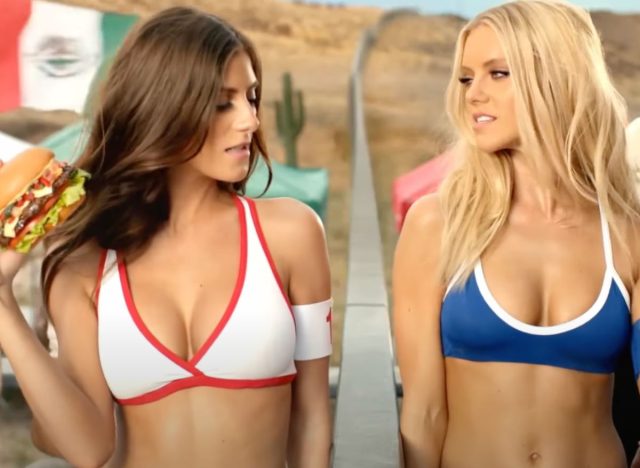 This is an ad you have to see to believe, but you probably still won't believe the company aired it. The 2015 "Tex Mex Border Ball" ad from Carl's Jr. is offensive on multiple levels. First, it objectifies women, right down to scantily clad, volley-ball-playing women pausing to spray cold water over their sweaty bodies. Second, it shows a couple of men gawking lasciviously at said women. And third, and arguably the worst part of the ad, is it makes light of the many woes of the border situation between the United States and Mexico, which was even more tone-deaf considering that it aired during the height of Trump's border wall mess.
Grill'd "Righteous Burger Guy"
This Australian ad for the chain Grill'd called "Righteous Burger Guy" drew outrage when it aired in 2021, and rightly so. The commercial shows a sleazy-looking take on Ronald McDonald offering children plastic toys, but when he does so, the animation clearly makes it look like the "clown" has flashed the children, per Daily Mail. The clown character then goes on to attack an animated burger from Grill'd, only to be beaten up and pinned to the wall, so it doesn't get much better.
Burger King Russian World Cup Ad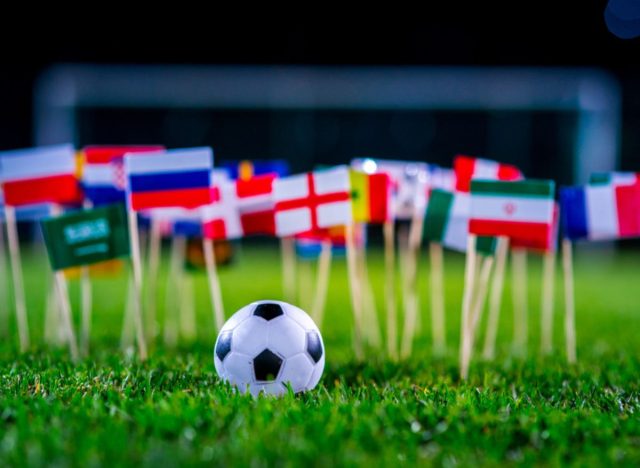 In 2018, Burger King ran ads in Russia that promised any woman who was impregnated by a World Cup soccer player a cash payment and a lifetime supply of Whoppers. And it wasn't implied or innuendo. Per USA Today, the ad literally said in part: "It is a reward for the girls who would get pregnant from the international football superstars." This never even would have aired in most places, and it turned out to be too offensive for Russian audiences, too—the commercial was quickly pulled and Burger King issued an apology.
Steven John
Steven John is a freelancer writer for
Eat This, Not That!
based just outside New York City.
Read more about Steven