20 Copycat Recipes of Your Favorite Steakhouse Dishes
Make all your favorite sides and main dishes from home instead of visiting a chain steakhouse.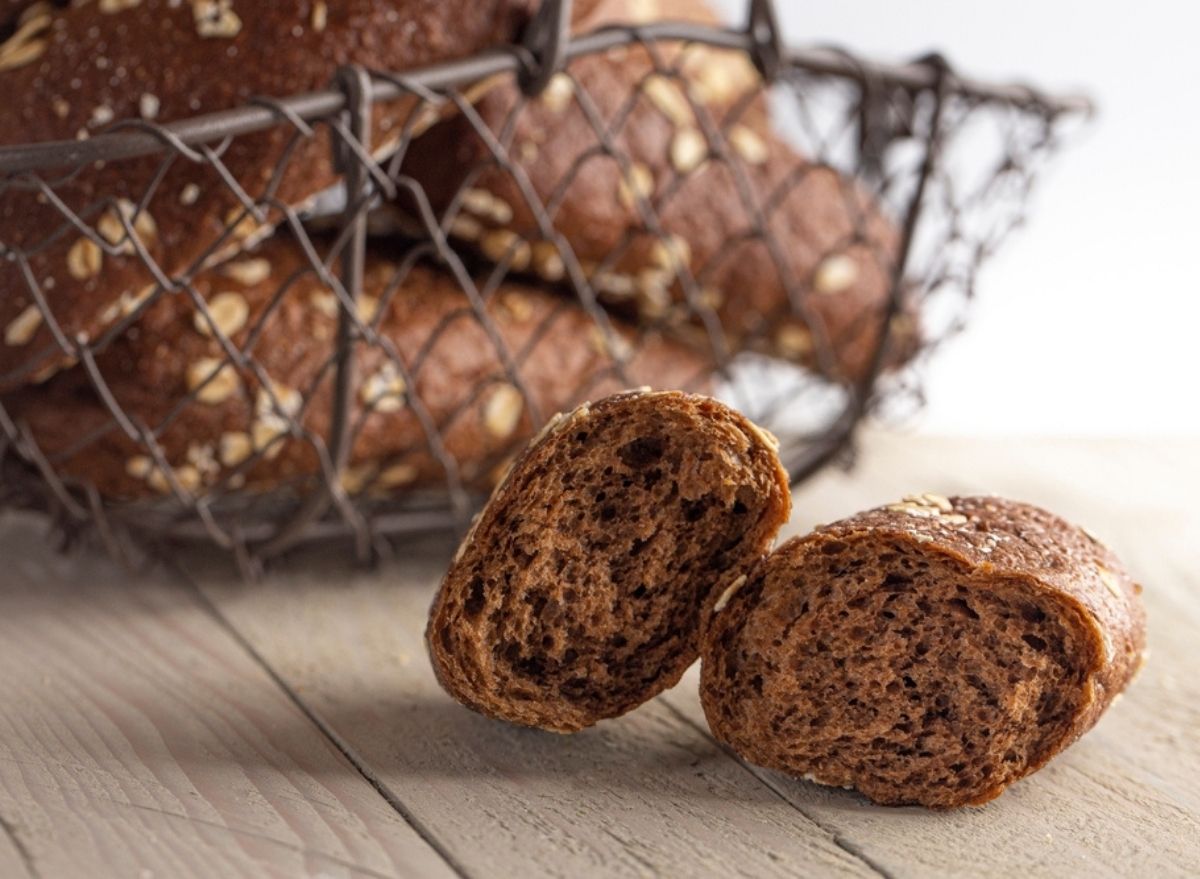 Going to a fancy steakhouse is one of our favorite things to do for a nice night out, but with food costs soaring and restaurants charging more for meals, it's hard to make it out all of the time. That's why recreating those famous steakhouse meals at home is just as fun, as long as you have the right ingredients and a little time to spare. These 20 copycat recipes from everyone's favorite steakhouses like LongHorn Steakhouse and Outback Steakhouse are easy to make at home and a great way to treat yourself without blowing your budget.
Outback Steakhouse Walkabout Soup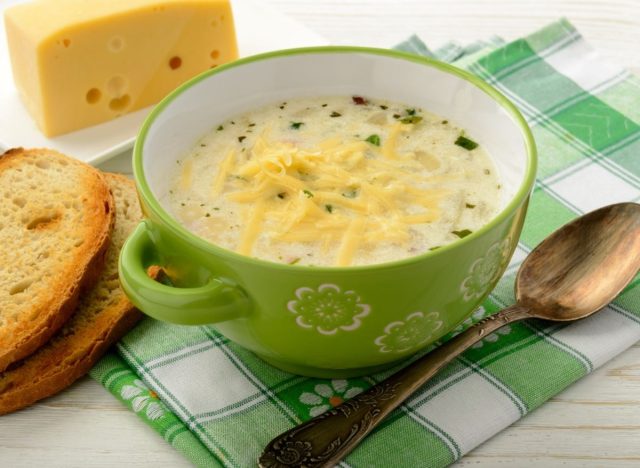 When it's chilly outside there's nothing like having a big bowl of soup to warm you up. At Outback, the Walkabout Soup is a creamy onion soup that's been removed from the menu but fans can still recreate the recipe at home. The secret ingredient here is big chunks of Velveeta cheese for an ultra-smooth texture.
Get the recipe from CopyKat Recipes.
Ruth's Chris Sweet Potato Casserole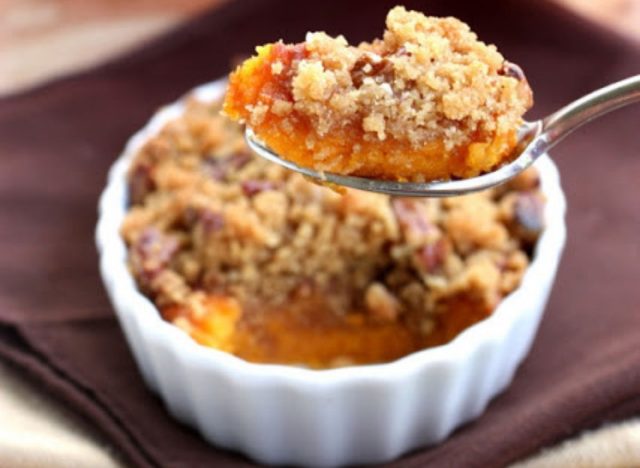 This sweet side dish is a favorite at Ruth's Chris Steakhouse. The casserole is topped with a crunchy layer of pecans and brown sugar before baking. The final result is velvety smooth and a nice accompaniment to a savory steak.
Get the recipe from The Girl Who Ate Everything.
Texas Roadhouse Steak Rub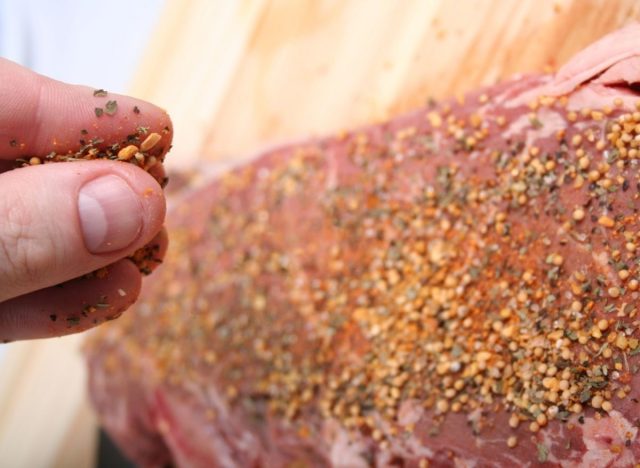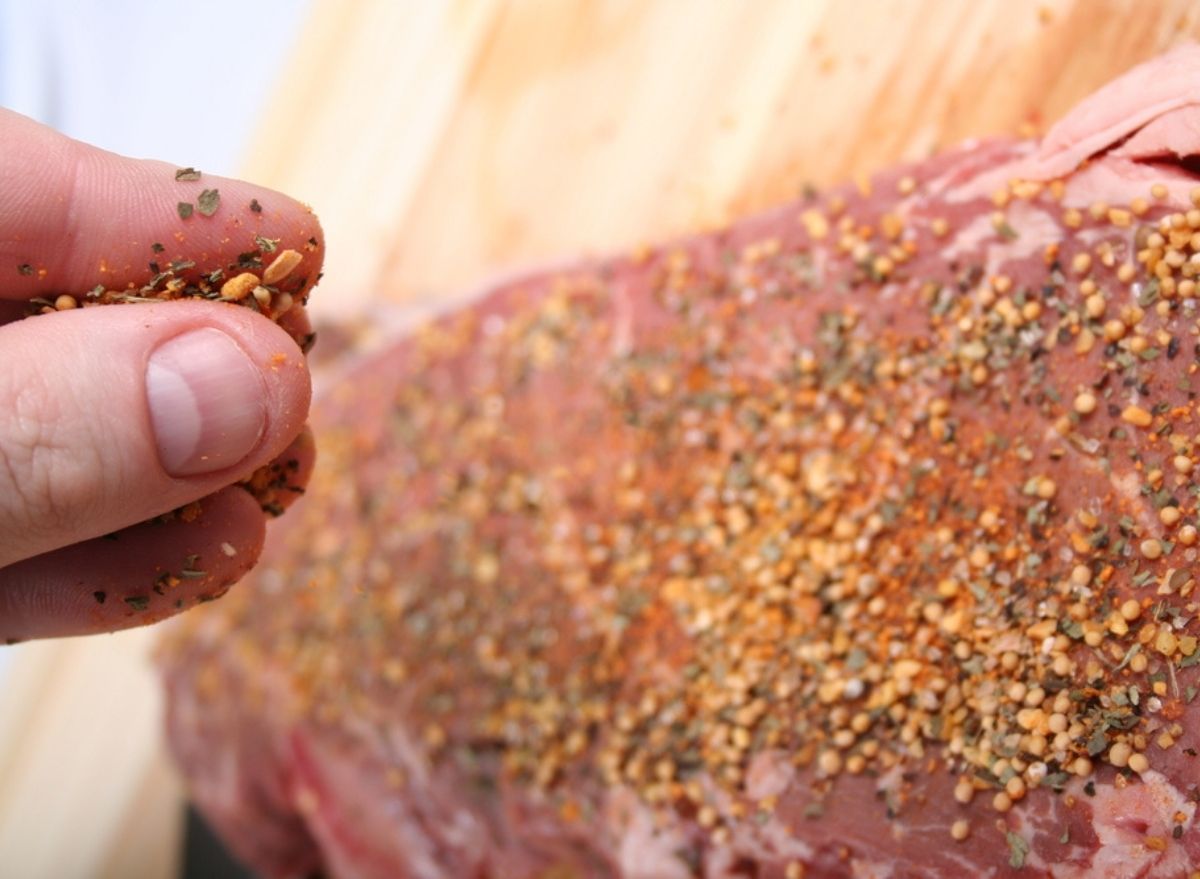 Every food steak starts with a good seasoning before it hits the hot grill. At Texas Roadhouse that means lots of salt and pepper, along with a laundry list of other spices. But don't worry, you likely have most of the spices in your cabinet already.
Get the recipe from Maria's Mixing Bowl.
Outback Steakhouse Blue Cheese Vinaigrette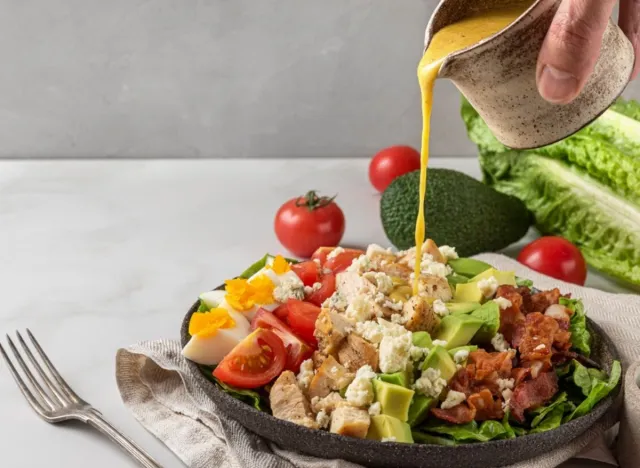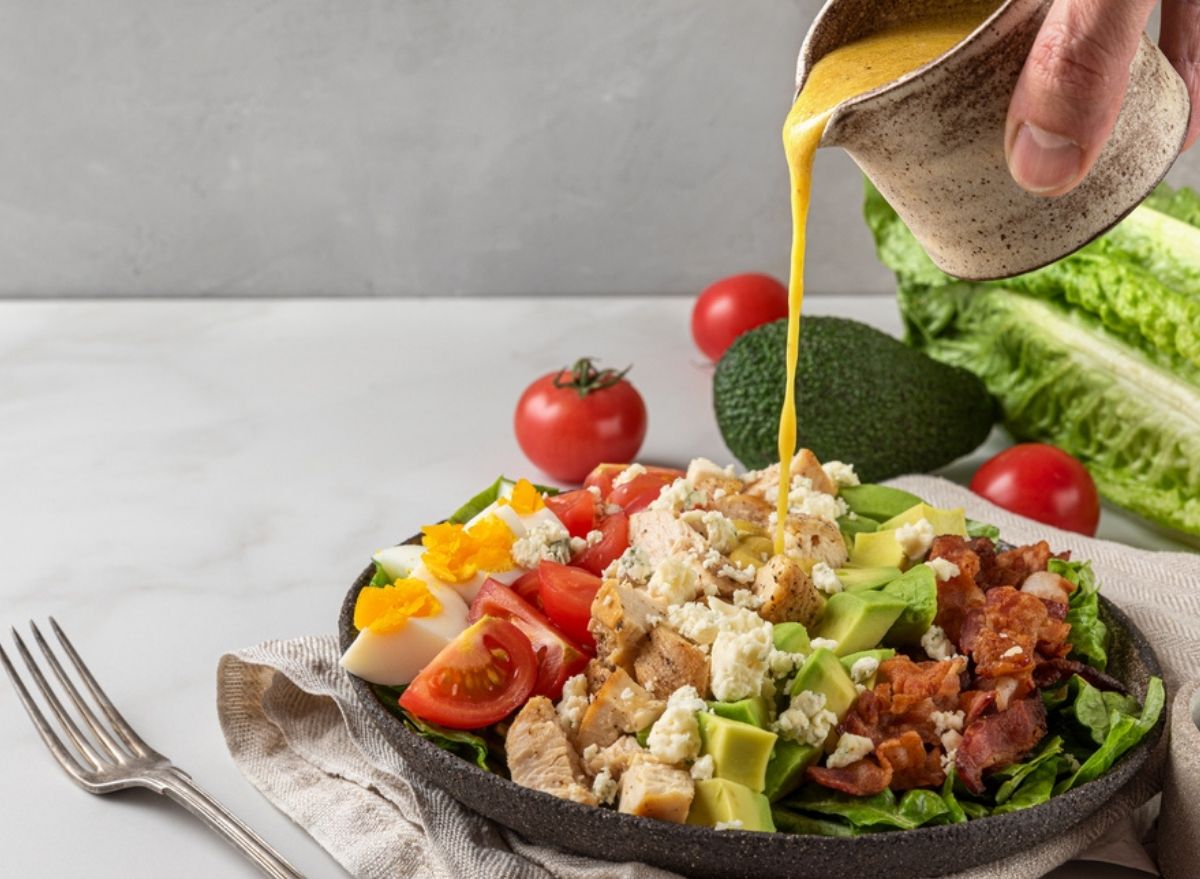 Loading the famous blue cheese vinaigrette onto a salad at Outback Steakhouse is something most people look forward to at the restaurant. This copycat recipe only takes five minutes, which is great for at-home cooks.
Get the recipe from CopyKat Recipes.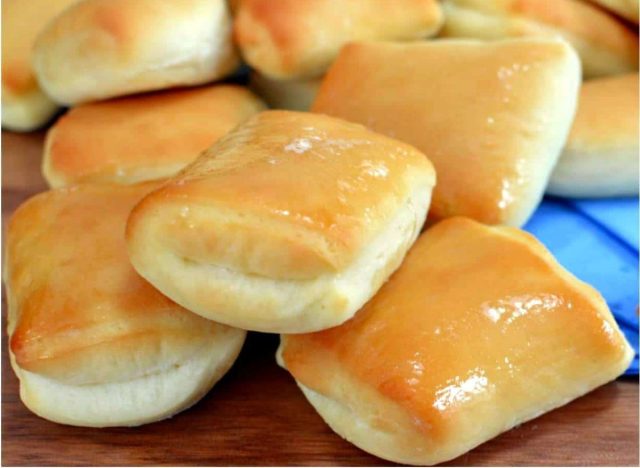 One of the best parts about going to Texas Roadhouse is the light and fluffy rolls that are served before your meal begins. Making these at home does take a little patience, but you will be rewarded with nearly identical clouds of baked dough in the end.
Get the recipe from The Cozy Cook.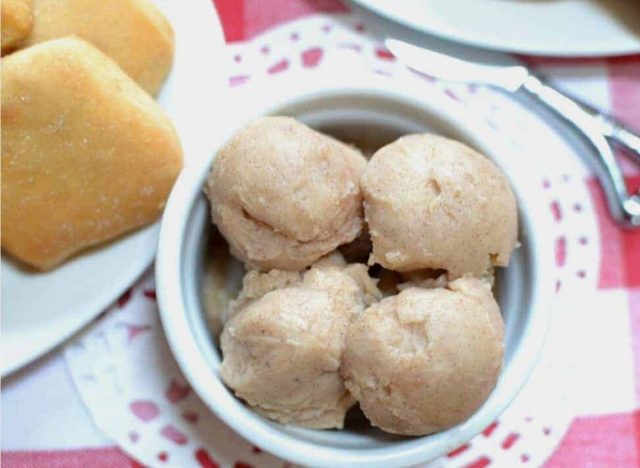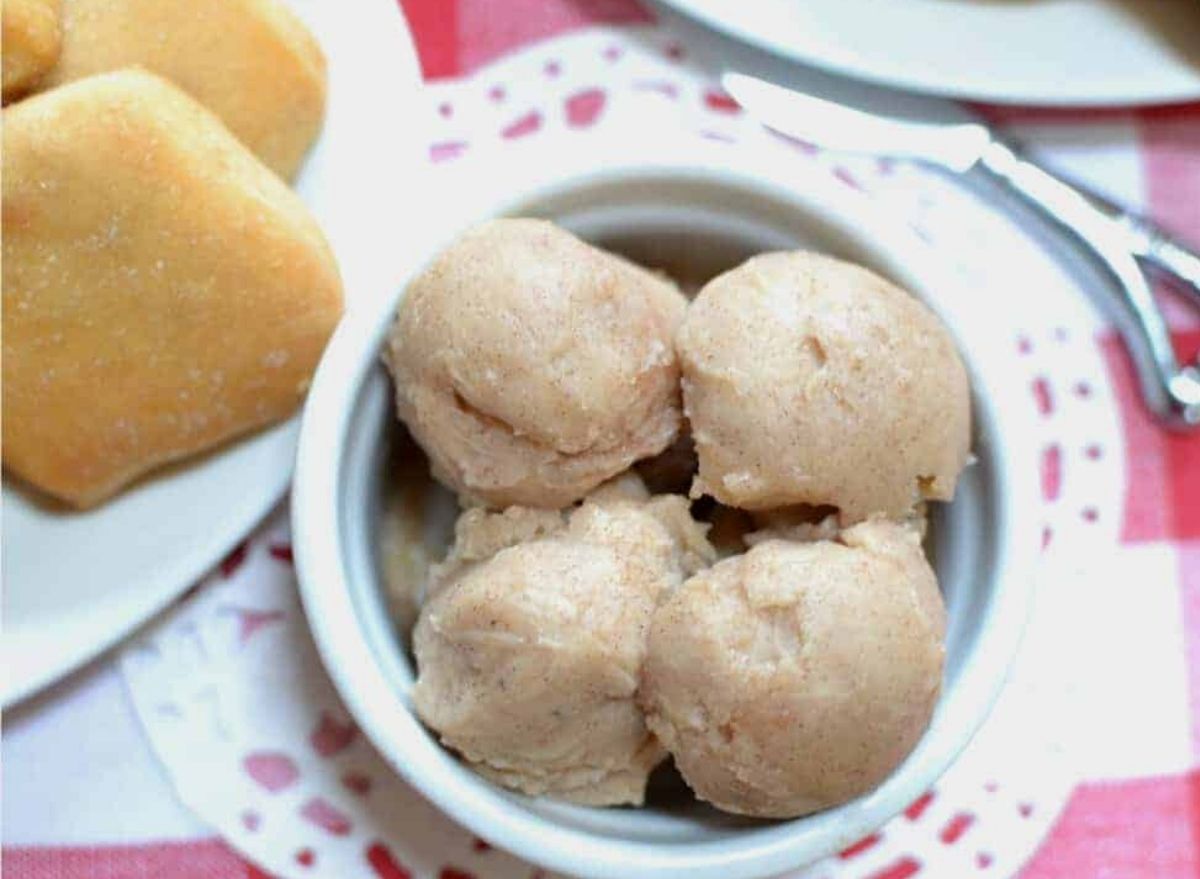 With your rolls, you're going to want the signature cinnamon butter from Texas Roadhouse. The sweet butter has just four ingredients, so it's easy to make. If you don't end up using all of it you can wrap the butter in plastic wrap and pop it in the fridge for another time.
Get the recipe from The Cozy Cook.
Outback Steakhouse Alice Springs Quesadilla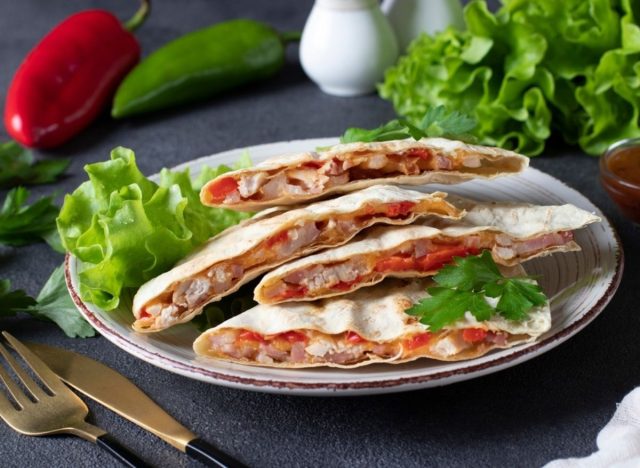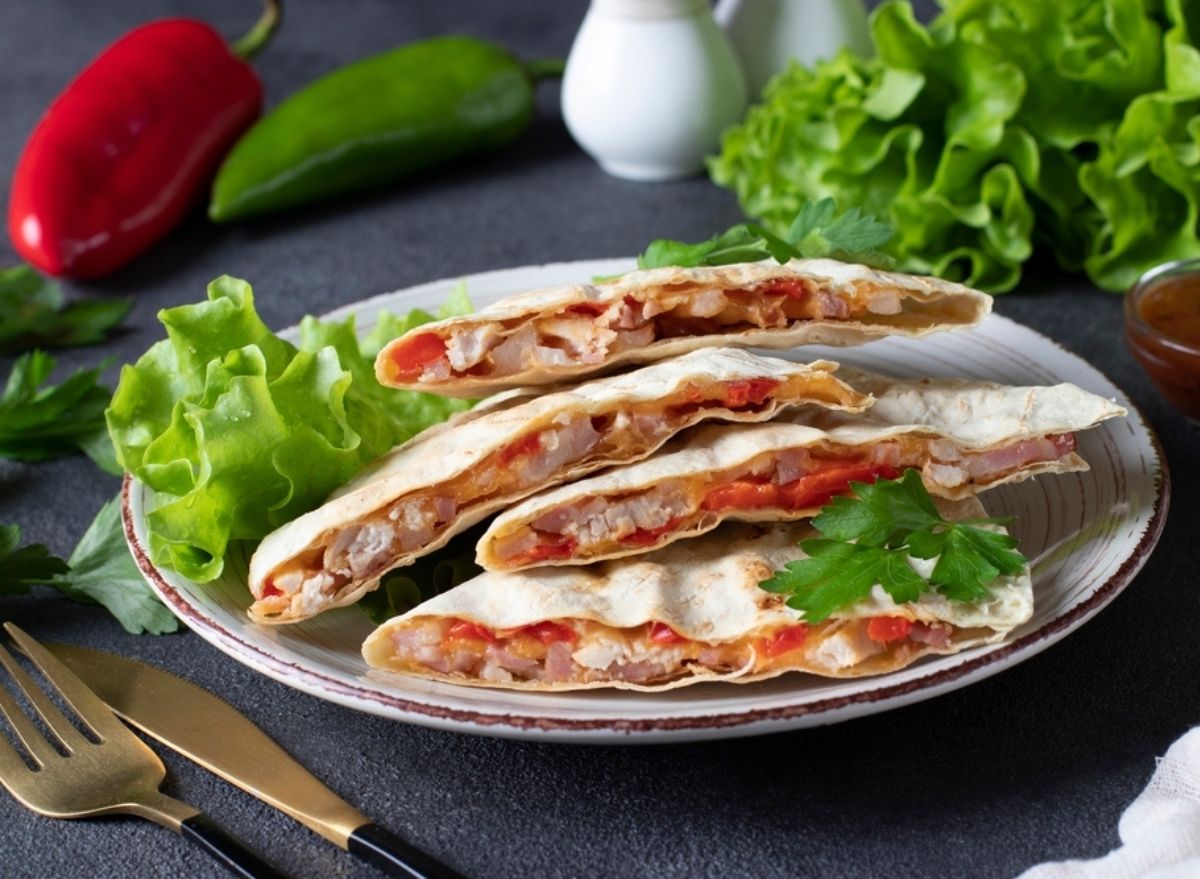 A quesadilla from a steakhouse seems like an odd choice, but picky eaters or those looking for something lighter will love this copycat recipe. The quesadilla is stuffed with cheese, chicken, and bacon and has a tangy honey mustard dip on the side.
Get the recipe from CopyKat Recipes.
Copycat LongHorn Steakhouse Parmesan Crusted Chicken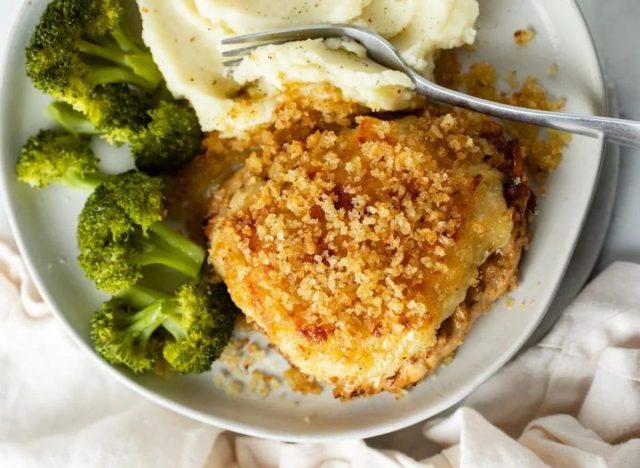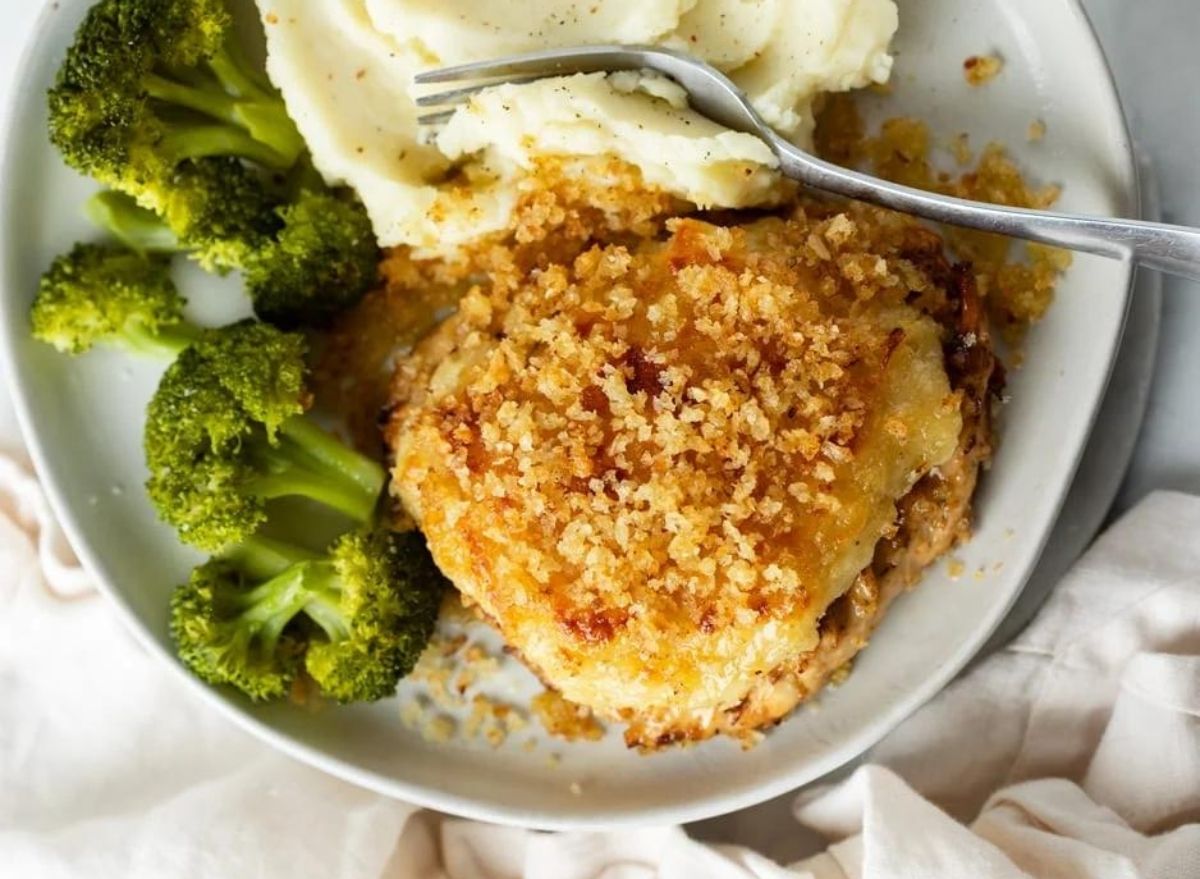 While this recipe does take some time it's worth it for the flavorful final dish. If you're short on time, marinate the chicken for just 30 minutes, but overnight is definitely best. When the chicken is done cooking, breaking through that crispy parmesan crust will be worth the wait.
Get the recipe from The Cozy Cook.
LongHorn Steakhouse Mashed Potatoes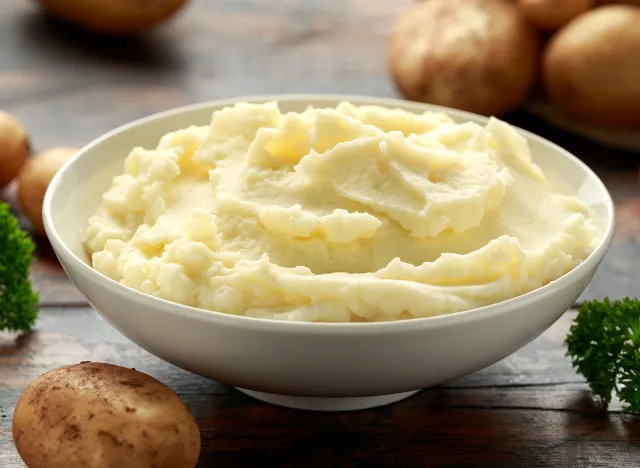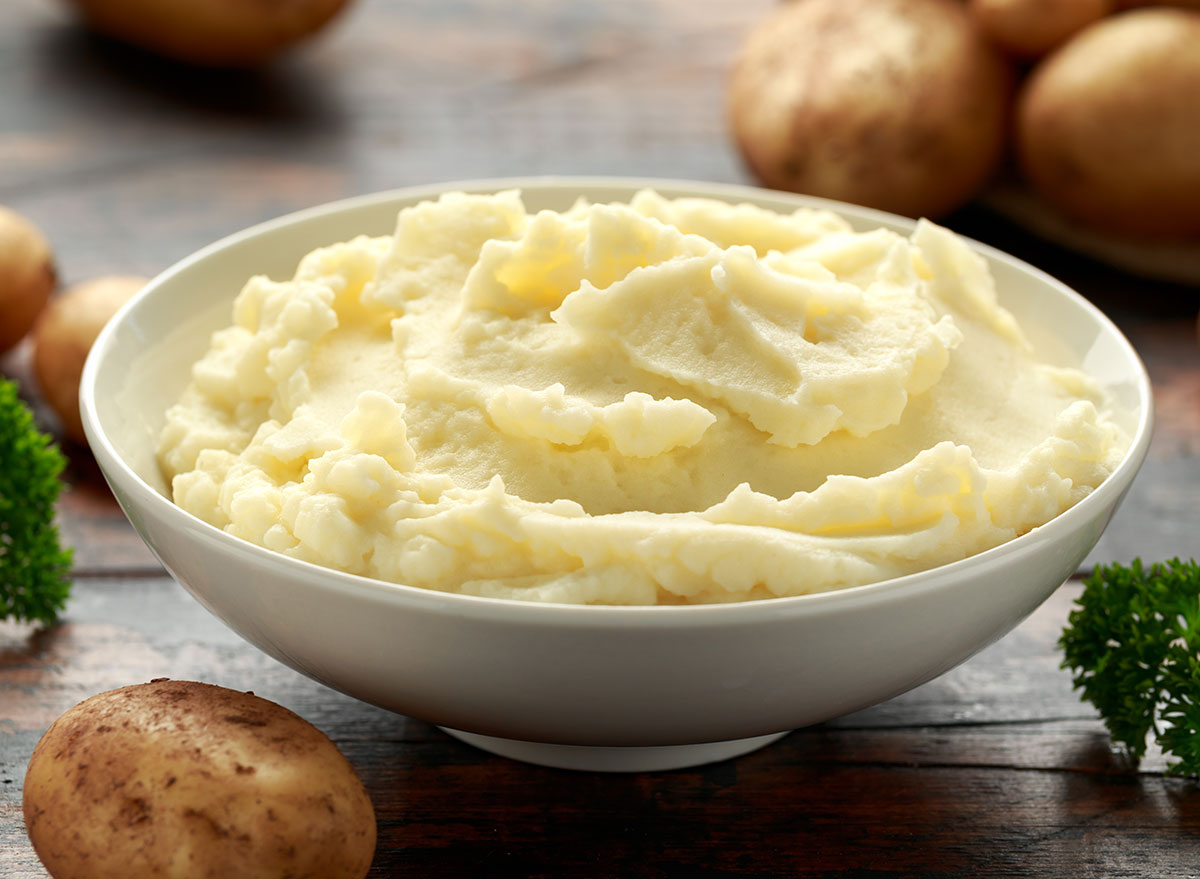 Nothing goes better with a steak than some sort of potato dish. The garlic mashed potatoes from LongHorn Steakhouse are definitely worthy of taking up room on your plate. This copycat recipe uses basic ingredients and blends everything together with a mixer for a super creamy texture.6254a4d1642c605c54bf1cab17d50f1e
Get the recipe from Simply Side Dishes.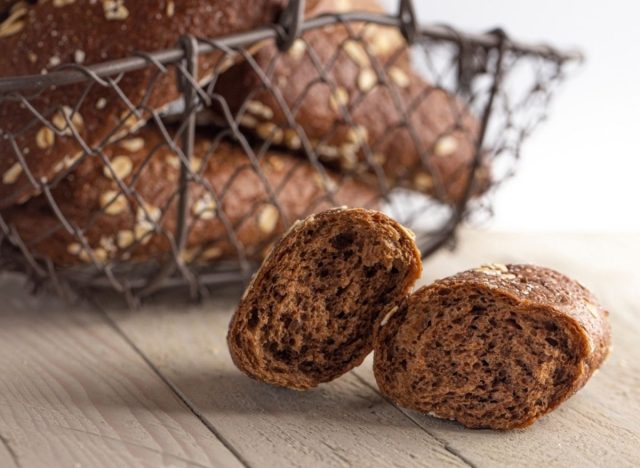 Outback Steakhouse is known for its signature brown bread that's slightly sweet and served warm. This recipe makes the bread into rolls instead of the iconic loaf, but either way, the bread is going to taste like it came out of the back kitchen at the restaurant.
Get the recipe from Alyona's Cooking.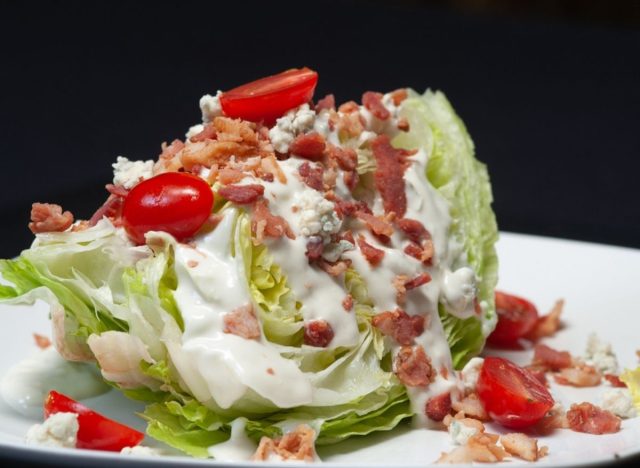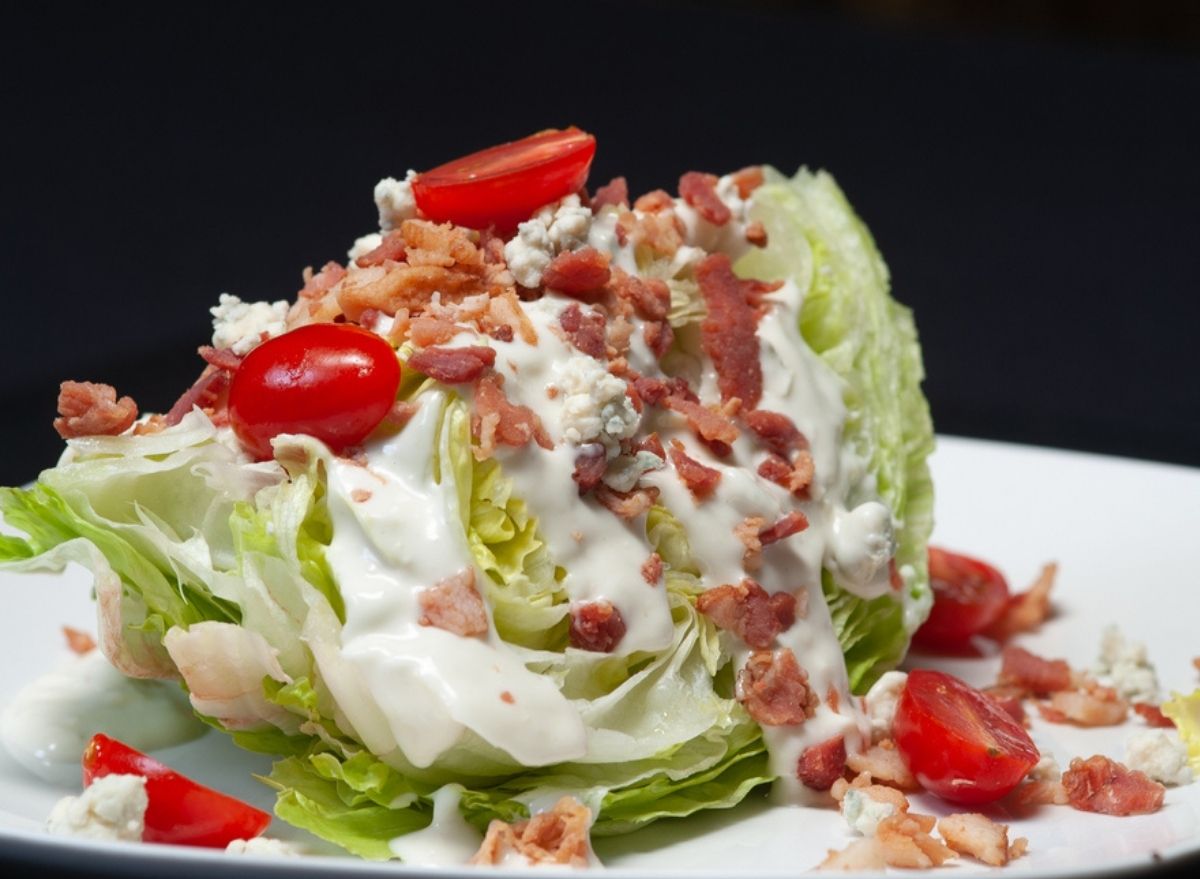 There's always something delicious about a steakhouse salad, especially a loaded wedge salad. This recipe includes an additional recipe for homemade blue cheese dressing just like the one at Outback Steakhouse, but if you're short on time there's no shame in using store-bought dressing.
Get the recipe from Frugal Hausfrau.
Ruth's Chris Lobster Bisque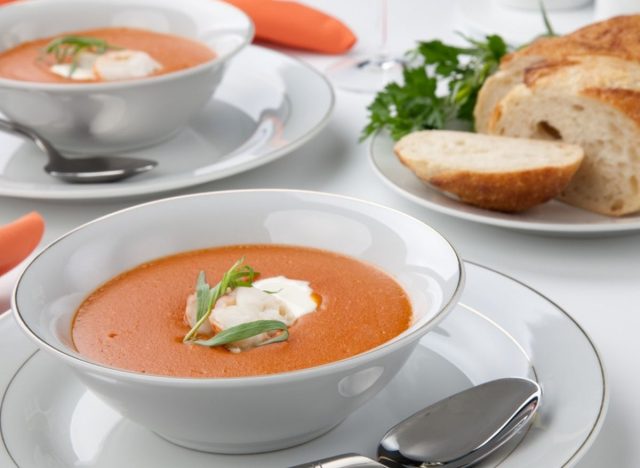 Lobster bisque is a delightful soup that's great to have to warm you up in the winter or as a special treat in the summer. This copycat recipe from Ruth's Chris uses lobster tails in the soup, and each bite has a nice chunk of lobster in each bite.
Get the recipe from 40 Aprons.
Ruth's Chris Copycat BBQ Shrimp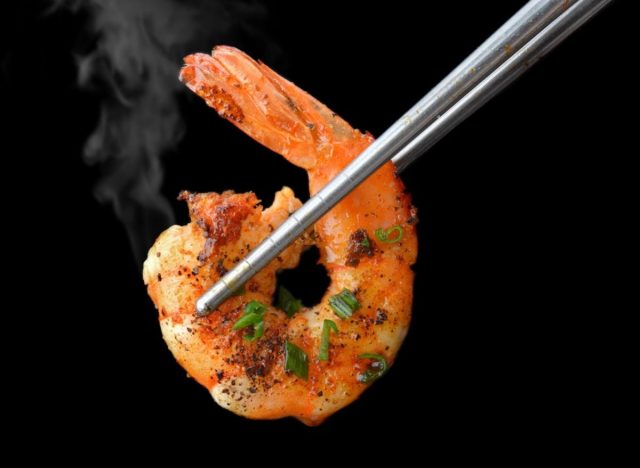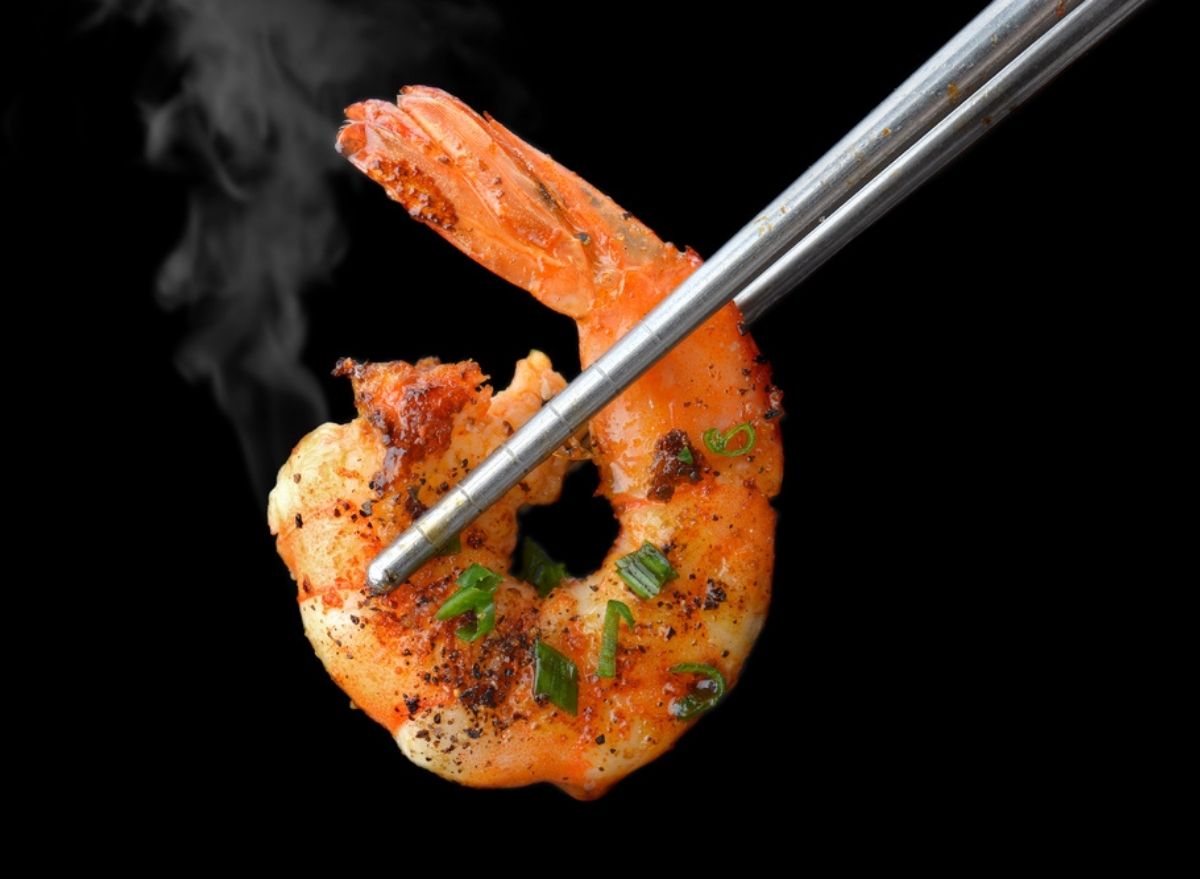 BBQ shrimp is served as an appetizer or an entree at Ruth's Chris, and the only difference is the addition of mashed potatoes with the entree. You can pick how you want them to be served and either make or skip making the potatoes for a tasty dish everyone will love.
Get the recipe from Noshing With The Nolands.
Outback Steakhouse Alice Springs Chicken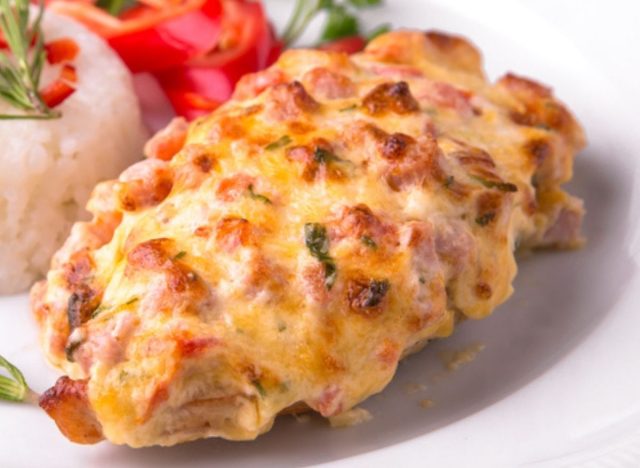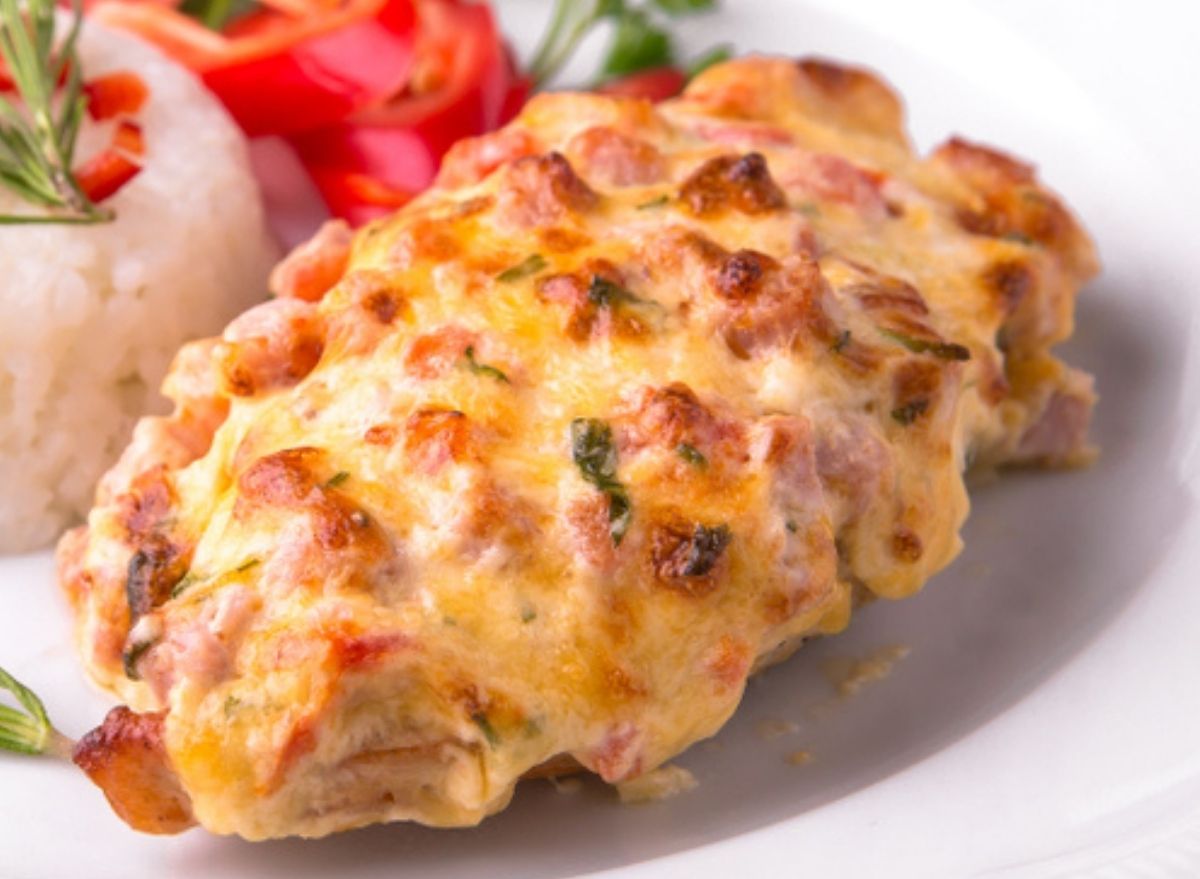 While this chicken dish might not be the lightest thing on the menu at Outback Steakhouse, it sure is one of the tastiest. The copycat recipe is simple to follow and has just a few steps. After making this your entire family will want to add this to your dinner rotation.
Get the recipe from Center Cut Cook.
Texas Roadhouse Roadkill Copycat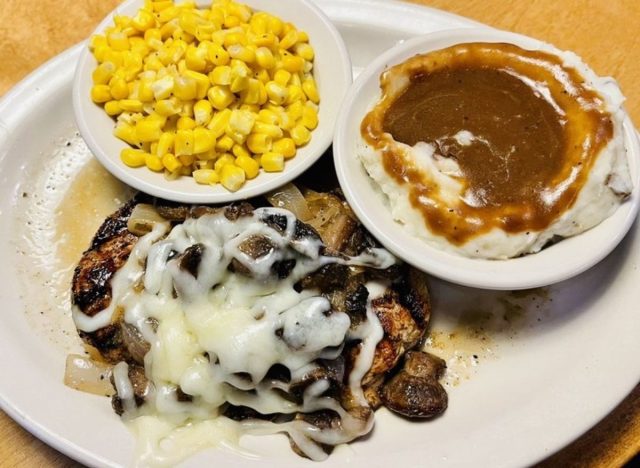 Texas Roadhouse has some interesting names of dishes, including this smothered steak lovingly called "Roadkill." The steak is covered with onions, mushrooms, and cheese, making for a tasty and super-savory dish.
Get the recipe from Just a Pinch.
Fleming's Prime Steakhouse Peppercorn Steak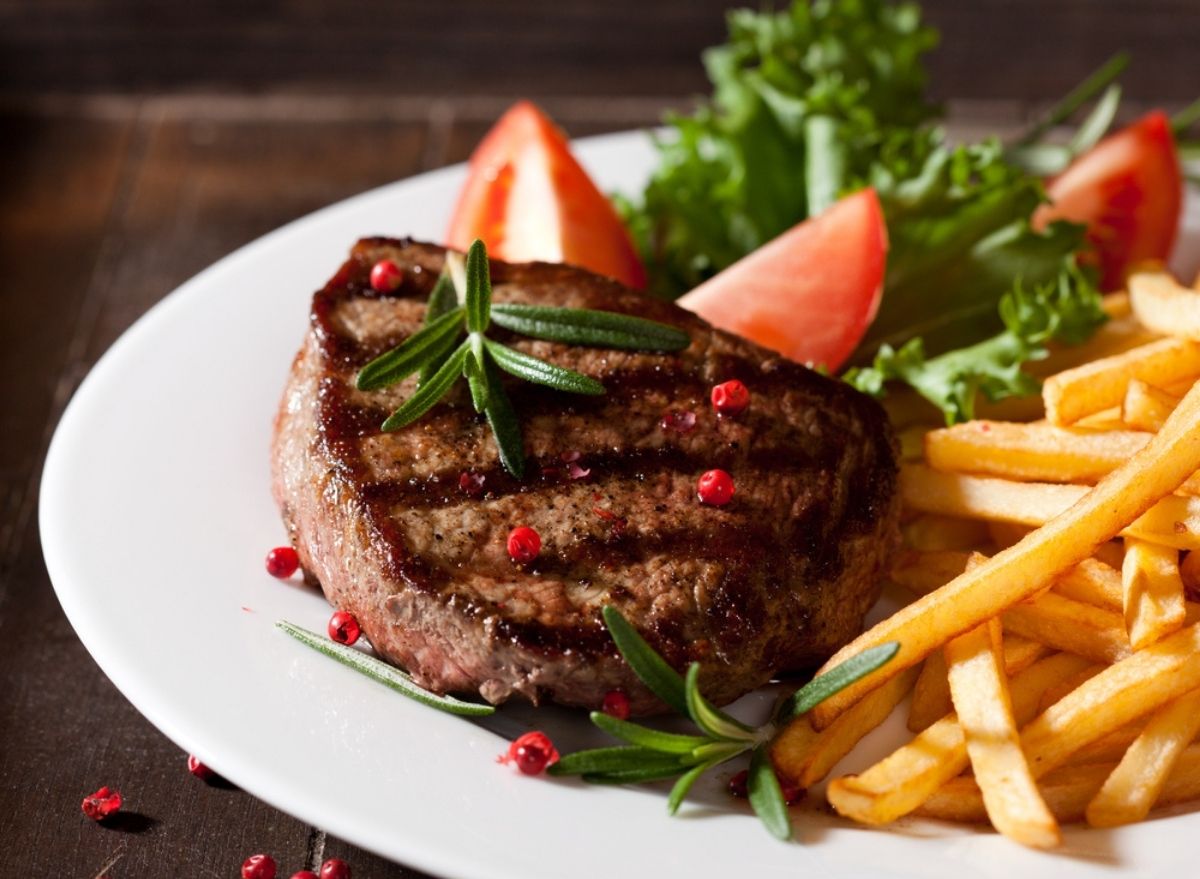 In under 30 minutes, you can have a fantastic peppercorn-crusted steak that tastes just like the one from Fleming's Prime Steakhouse. The key to this recipe is to really press down on the steak when you're covering it in the peppercorns so everything sticks.
Get the recipe from Secret Copycat Restaurant Recipes.
Morton's Steakhouse Creamed Spinach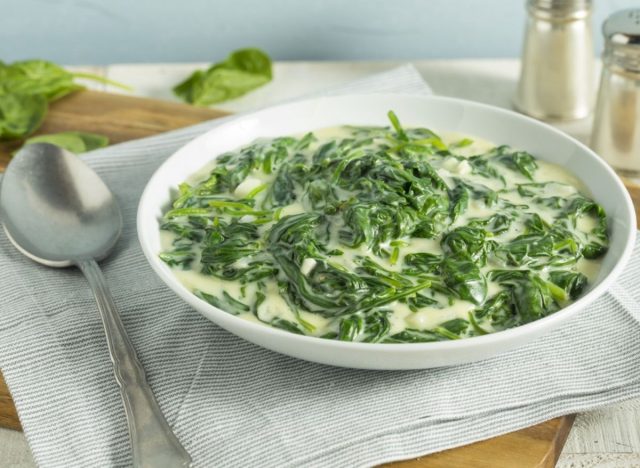 Just like potatoes, creamed spinach is a classic steakhouse side dish. This version includes three different kinds of cheese, making it a decadent dish where a little bit goes a long way. Just be sure to drain as much water from the spinach as possible so the dish isn't too loose.
Get the recipe from Dinner then Dessert.
Outback Steakhouse Caesar Salad Dressing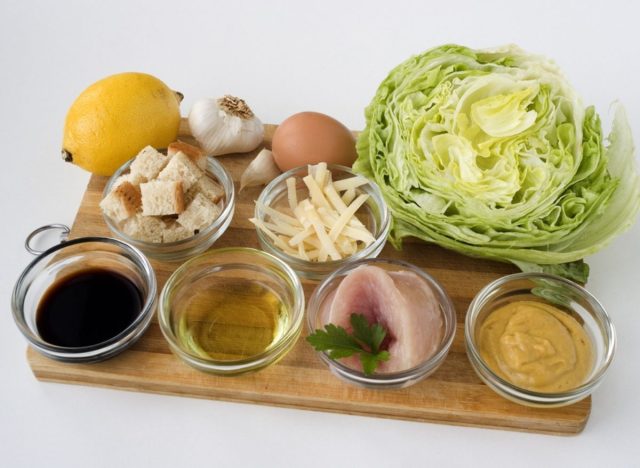 Ice-cold Caesar salad is a refreshing way to start what could be a heavy meal. This copycat dressing recipe is best if you make it ahead of time and then pop it into the fridge for a while so all of the flavors can meld together.
Get the recipe from CopyKat Recipes.
LongHorn Steakhouse White Cheddar Stuffed Mushrooms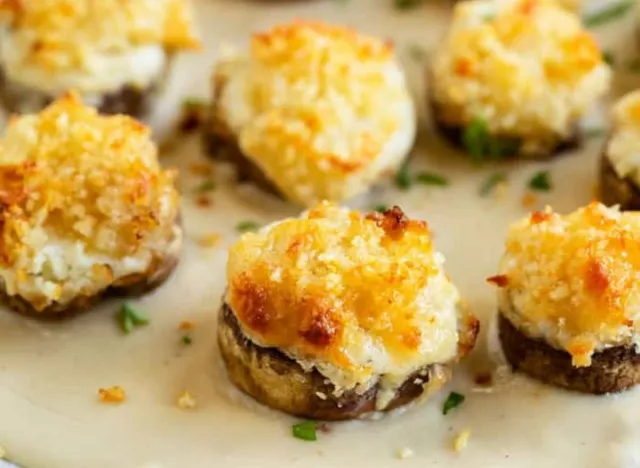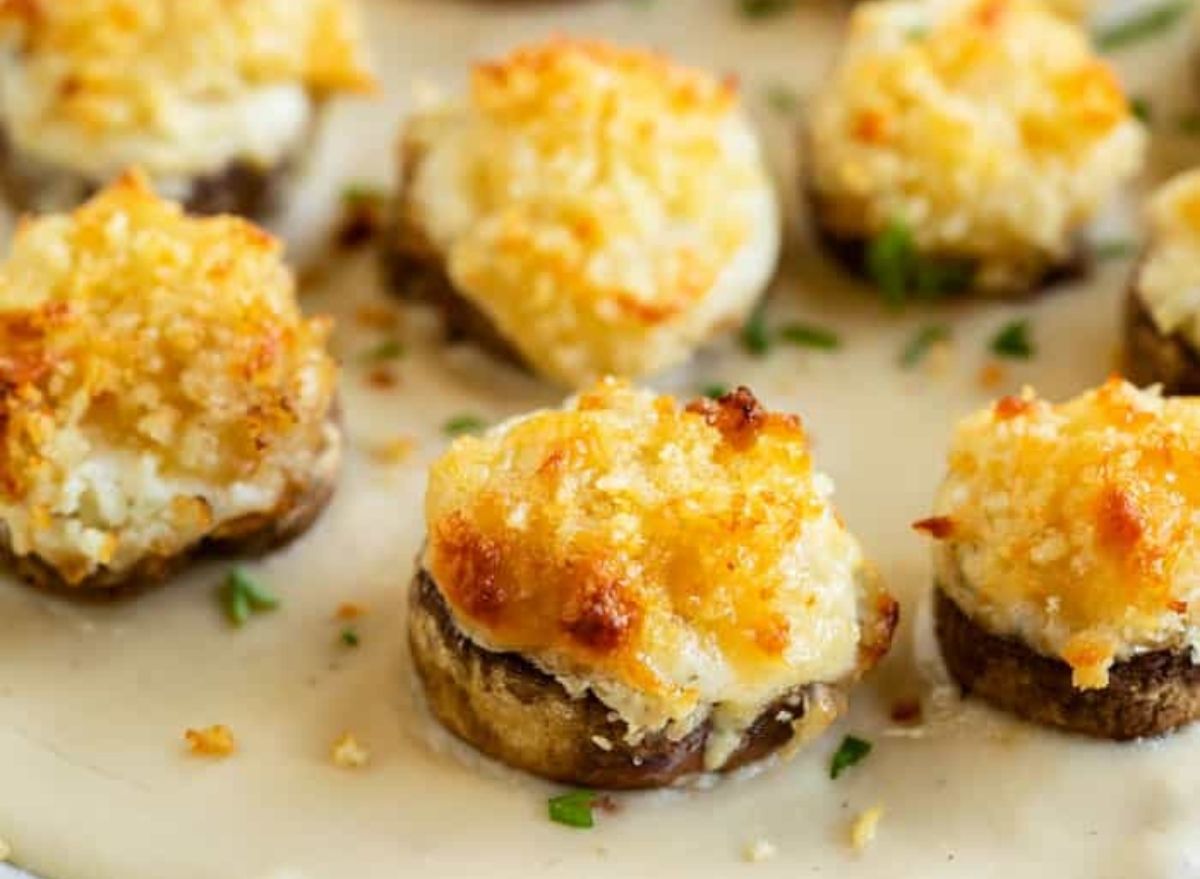 Stuffed mushrooms are a steakhouse classic. This copycat recipe from LongHorn steakhouse includes a decadent white cheddar sauce, but if you're short on time or looking to save a few calories you can skip making the sauce and just do the stuffed mushrooms, which are great as a side or as an appetizer.
Get the recipe from The Cozy Cook.
LongHorn Steakhouse Garlic Parmesan Broccoli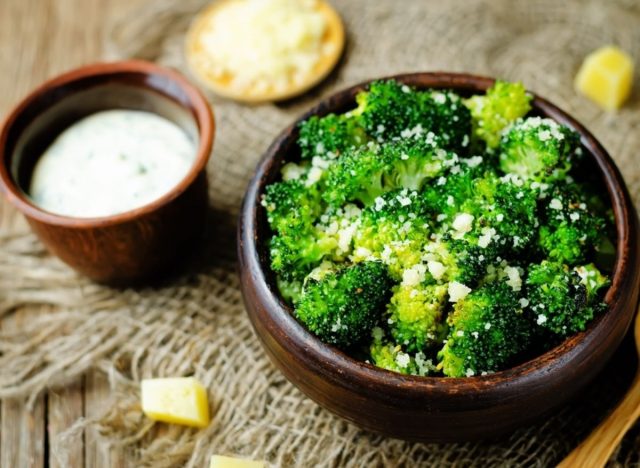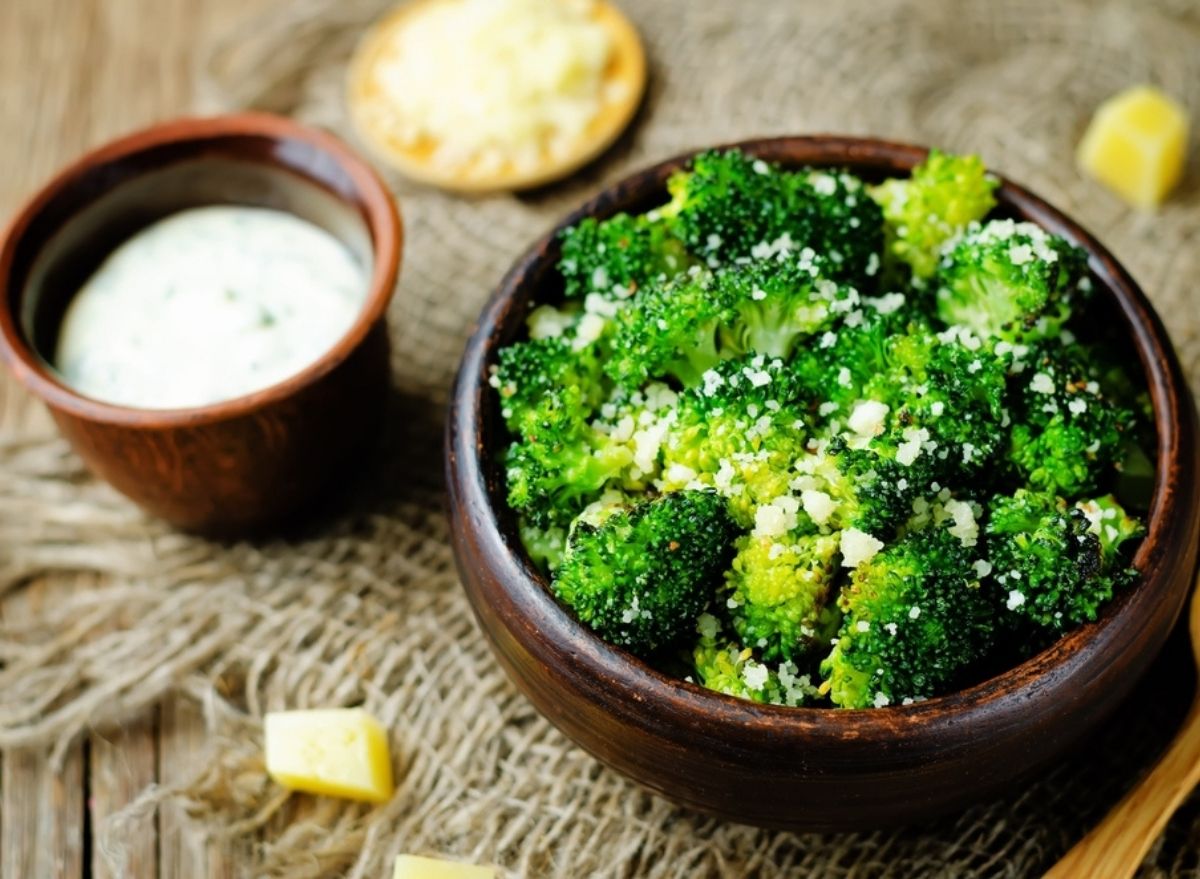 Broccoli just tastes better doused in a big helping of garlic and parmesan cheese. The LongHorn Steakhouse copycat recipe is easy to make and takes about 15 minutes. Just be sure to mix the garlic and cheese mixture into the broccoli really well before serving.
Get the recipe from Simply Side Dishes.
Just because you can't get out to the steakhouse, doesn't mean you can't enjoy some of your favorite dishes at home. Pick up your favorite cut of steak tonight and indulge in your own private steakhouse dinner at home.
A previous version of this article was originally published on  June 1, 2022.
Megan duBois
Megan duBois is a travel and lifestyle journalist with bylines across the internet and in print at Delish, Conde Nast Traveler, Travel + Leisure, Yahoo Lifestyle, and more.
Read more about Megan