10 Things You Never Knew About LongHorn Steakhouse
Don't expect to get a steak delivered from the chain anytime soon.
One of America's most popular steakhouse chains, LongHorn Steakhouse, now has over 500 locations around the world. Millions of diners love it for the steaks of all types at decent prices, along with a menu of satisfying sides, starters, sandwiches, soups, salads, and desserts.
However, while steak connoisseurs may think they know everything there is to know about the under those big horns, only LongHorn insiders really know what goes on behind the scenes. From ways to chain keeps costs low to how to score a deal, read on for all the best insider tips and secrets.
It won't deliver a filet mignon to you anytime soon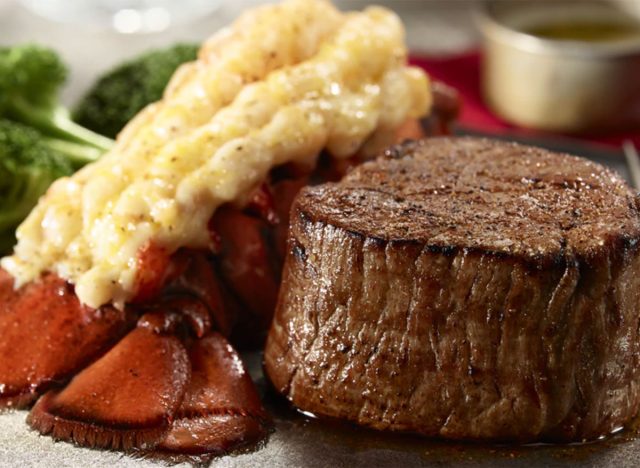 A lot of restaurants turned to delivery during the Covid-19 pandemic, to make up for lost foot traffic. But if you want your food delivered from LongHorn steakhouse, you're out of luck. Darden, the parent company of the restaurant chain, said on an earnings call in late 2022 that despite customer demand for delivery, its decision to not offer it has been positive for the company. The Darden brands—including Olive Garden—don't offer any form of small-scale delivery and thus aren't susceptible to swings in delivery demand or the costs associated with it.
But, your steak might be larger on your next visit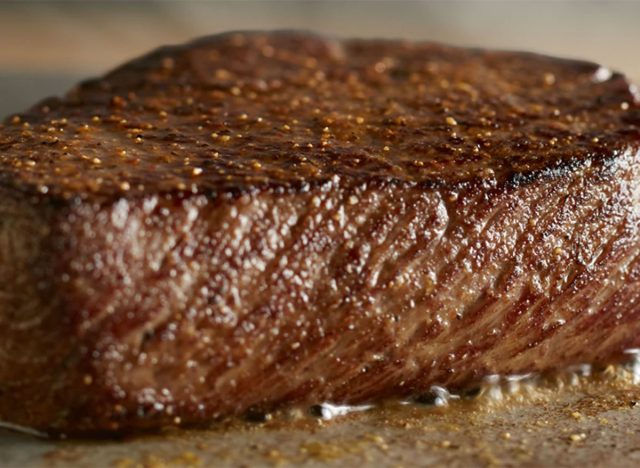 As the demand for steak grew after the pandemic, LongHorn made an effort to increase steak sizes to compete with other chains. The chain has been investing in the quality of its food, including increasing the size of its steaks. "Consumers see the value in what we put on the plate," said CEO Ricardo Cardenas in an analyst call in June of last year, as reported by CNN. "For every dollar they spend at a steakhouse, they get more food."6254a4d1642c605c54bf1cab17d50f1e
A select number of its employees are named "Grill Master Legends"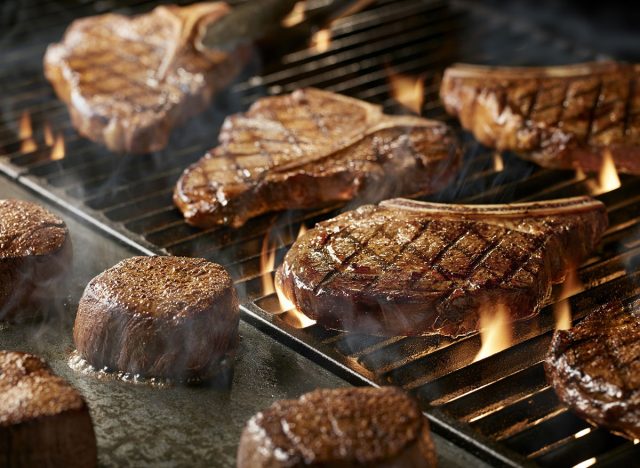 Only 14 employees have ever earned the title of "Grill Master Legend." To gain the illustrious title a grill master needs to have grilled over one million steaks for the company. In 2022, Gayle Dudley, who has worked for the chain for over 20 years, earned the title plus a $5,000 check and a special gold chef's coat that comes along with the honor.
The chain has hosted a hotline for Memorial Day grilling questions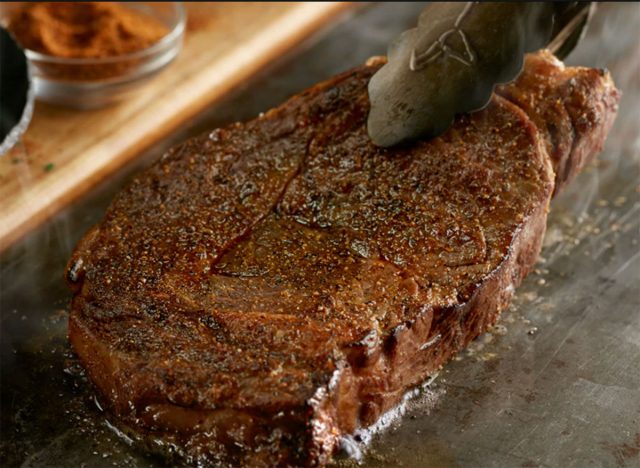 For many years, the chain ran a special hotline over Memorial Day weekend to kick off summer. Fans could call a special hotline, text, or ask a question on Facebook and be connected to a grill master that would help answer burning steak cooking questions. Hopefully, it returns again this year!
The founder also started another meaty restaurant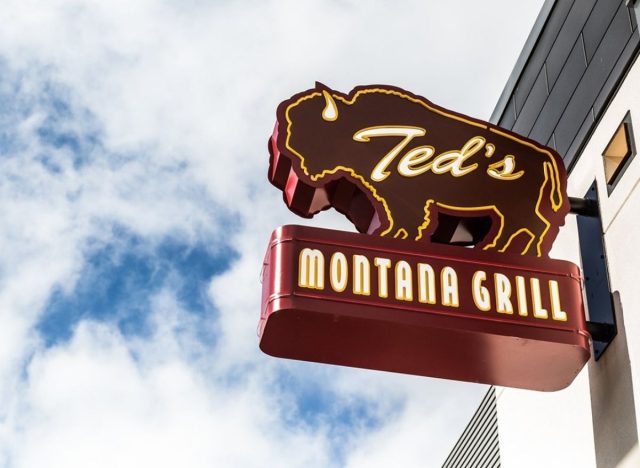 After moving on from LongHorn, founder George McKerrow partnered with media mogul Ted Turner to launch Ted's Montana Grill. The focus of Ted's isn't beef, but bison, with an emphasis on sustainability. McKerrow admitted he found it "ironic" that serving diners bison—a species that had once been hovering on the brink of extinction—had "actually increased the population several-fold, and we've done so sustainably," according to Mashed.
You can get a free appetizer for your email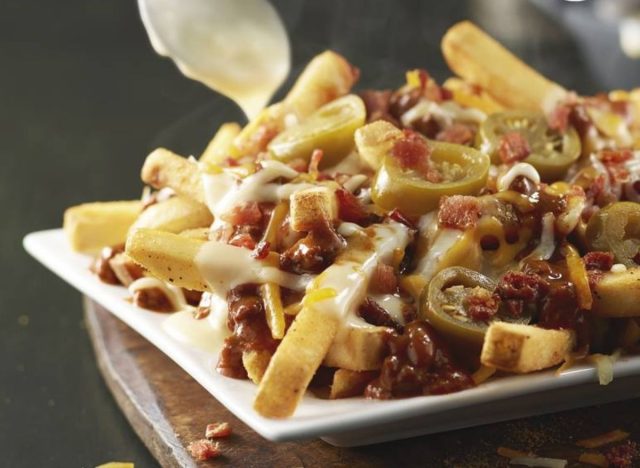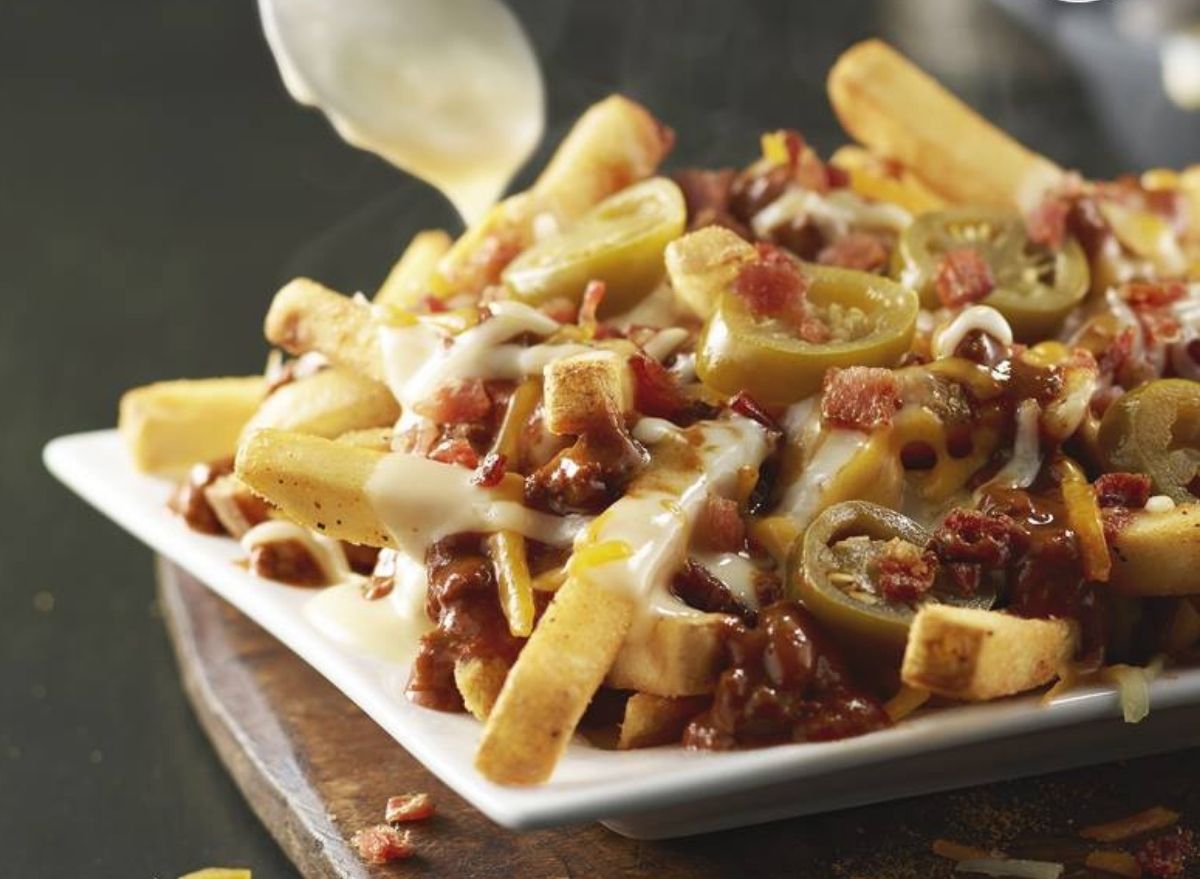 If you join the Longhorn Steakhouse Email Club, you can get a free appetizer like steakhouse wings with the purchase of a meal the next time you go. You'll get regular emails from the restaurant with other deals as well (like a free dessert on your birthday!).
Your steak is never frozen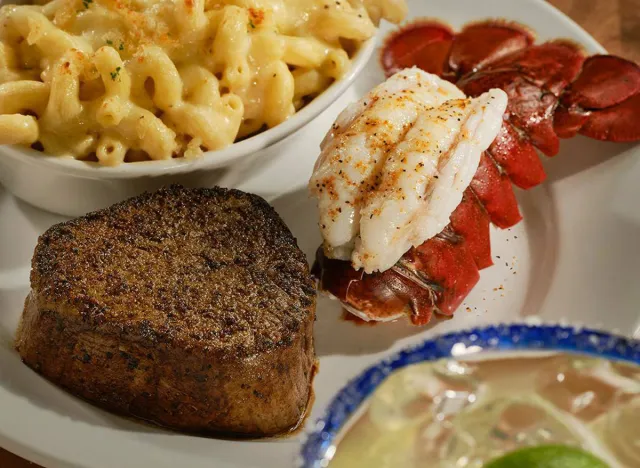 If you thought you were getting a frozen hunk of meat, you're wrong according to a LongHorn cook, who explained, "We actually do not freeze our meat. It's all kept in the walk-in fridge. It gets hand-cut every morning and placed on a rack covered with wrap." Why is this important? Frozen steak contains ice crystals which will make the steak less juicy when cooked.
The company is being sued for underpaying employees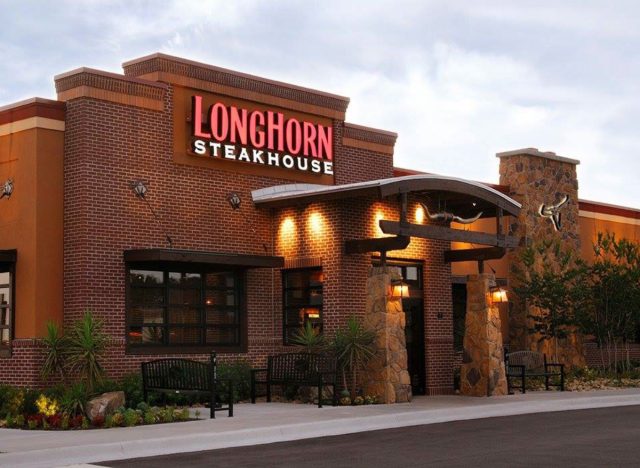 In not great news, according to ClassAction.org, LongHorn Steakhouse was accused of underpaying their tipped staff (meaning servers and bartenders) by having them perform tasks outside of their job description—work they should have been paid a higher wage for, as they weren't earning tips. A class-action suit is pending.
You can save money at lunch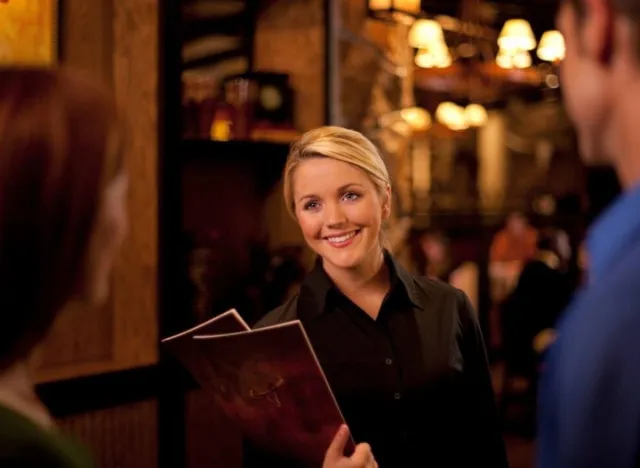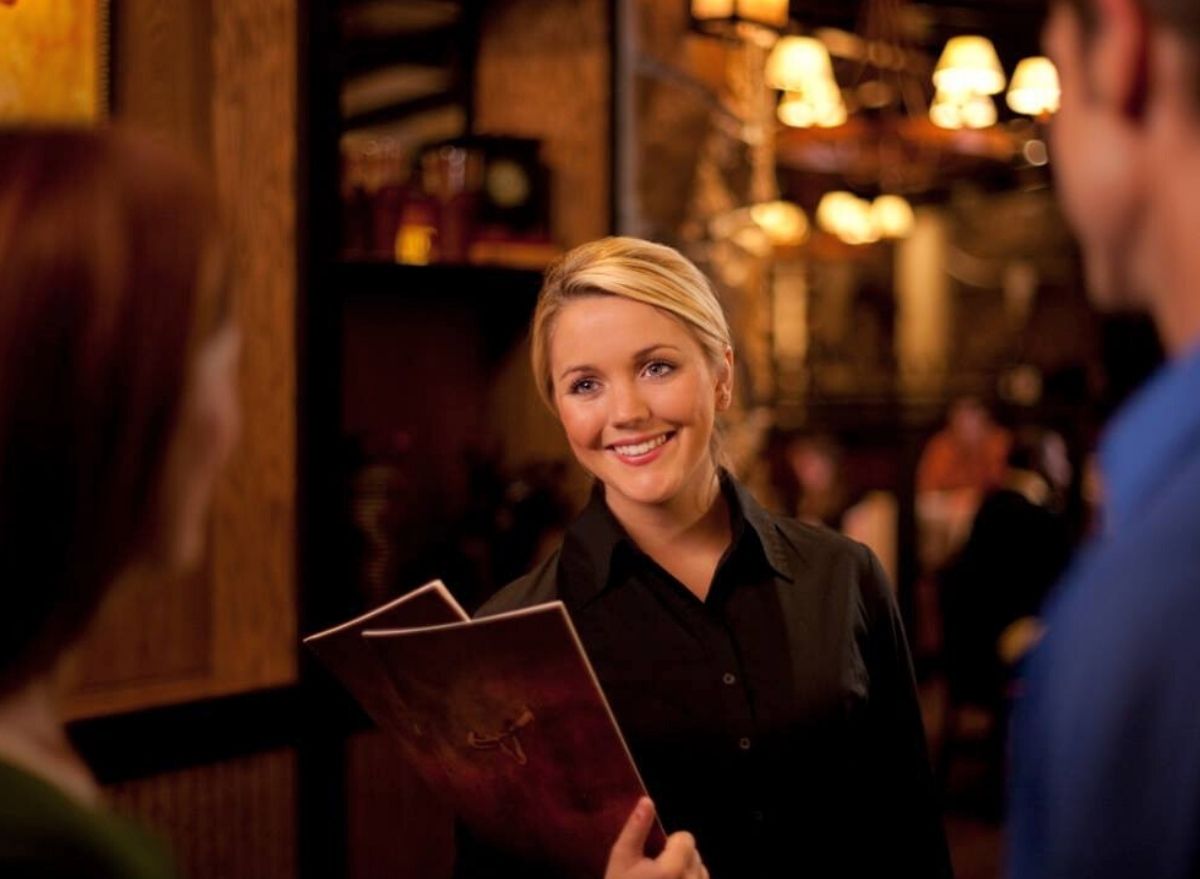 Many Longhorns are open for lunch, and they have a pretty similar menu (albeit with smaller portions) at lower prices during lunchtime. If you're on a budget and want a steakhouse treat, head over at lunch for great deals and shorter lines.
The menu is low-carb and keto-friendly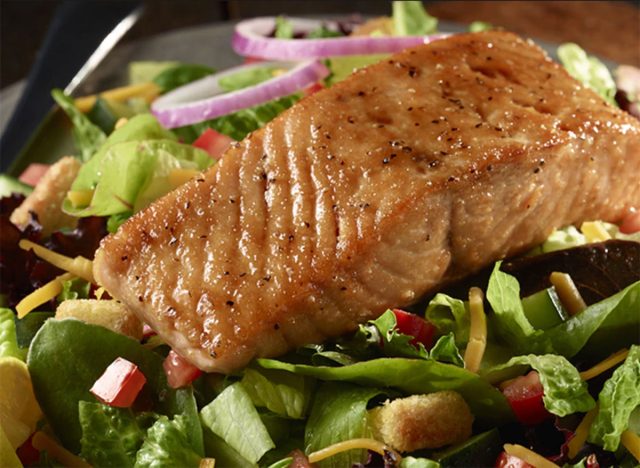 All of LongHorn's nutritional information is available on its website, and it includes carb counts, so you can easily plan a low-carb meal. Some ideas include chicken wings without blue cheese dressing, just about any of its fire-grilled steaks, and a side salad (hold the croutons) or a veggie side with cheese. Yum!
A previous version of this article was originally published on Jul 9, 2022. It has been updated to include new information.