7 Secrets Texas Roadhouse Doesn't Want You to Know
Did you know Texas Roadhouse isn't from Texas?
When you really want a nice juicy steak and all the sides, Texas Roadhouse is an excellent choice. Beloved for its laid-back, cowboy vibes, huge portions, amazing house-made rolls, and high-quality steaks, the steakhouse chain is the perfect pick for an easy date or night out with friends.
Texas Roadhouse seems to have hit on the perfect mix of affordability and deliciousness because hungry diners just keep coming. The company reported a record-breaking start to the year, with average weekly sales reaching $146,000 and a 7.6% increase in foot traffic compared to the same time period last year.
But higher sales does not always equal higher profits, as the chain faced product price increases and inflation. Plus, it had to boost staffing levels across restaurants to continue to provide "legendary" customer service to all those extra diners. That means the chain has to get creative to keep customers coming and to increase check averages.
With the bottom line always looming, Texas Roadhouse, like every chain restaurant, has some secret tricks to getting you in the door or to spend more. Before you slice into your big steak and slather on that cinnamon honey butter, here are some secrets Texas Roadhouse would probably like to keep to itself.
The steaks are occasionally frozen or lower quality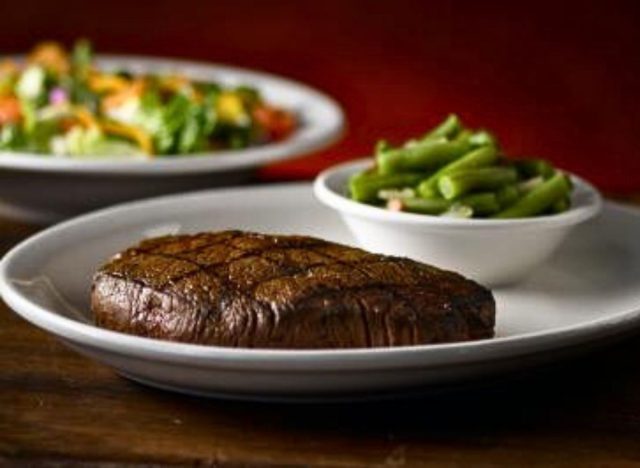 While Texas Roadhouse has a wide variety of steaks that are hand-cut at each individual restaurant, some leeway exists depending on availability. A self-described meat-cutter for the chain said via email that the chain's porterhouse steaks, in particular, come in frozen and pre-cut to the restaurant.
In addition, the quality of the Dallas Filet can vary depending on what the supplier has on hand. The filets can vary from USDA select or USDA choice, he said. If you are unfamiliar with steak grades, USDA Prime is the highest, followed by USDA Choice and USDA Select. These are all delicious, quality meat but the flavor can vary depending on the marbling and fat levels.
Not all of those sides are made from scratch
Texas Roadhouse proclaims on its site that everything is made from scratch, but there is at least one item that doesn't fit the bill. A Texas Roadhouse rep confirmed to us that the steak fries actually come to the restaurants frozen. Plus, for the mac and cheese kid's meal, the chain serves good, old-fashioned Kraft Mac & Cheese. Some have blasted the restaurant for the ridiculous upcharge on the store-bought classic.
The Texas theme is a marketing ploy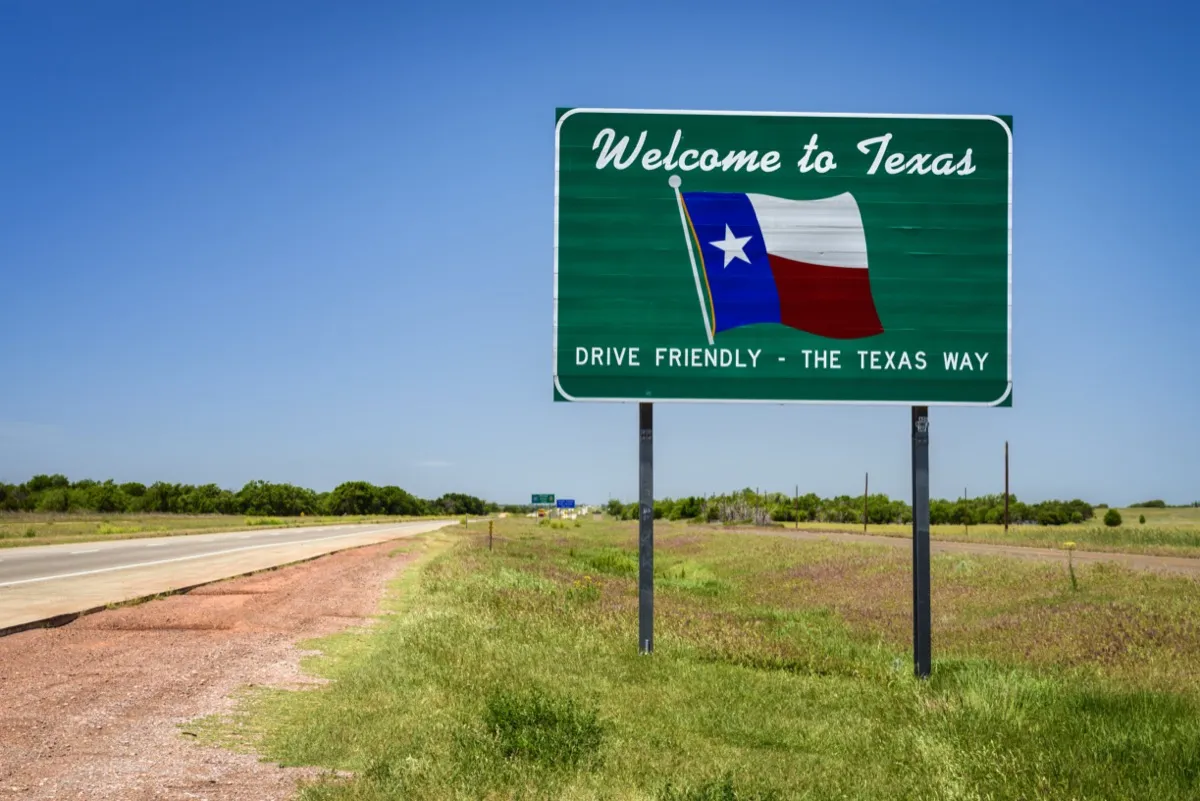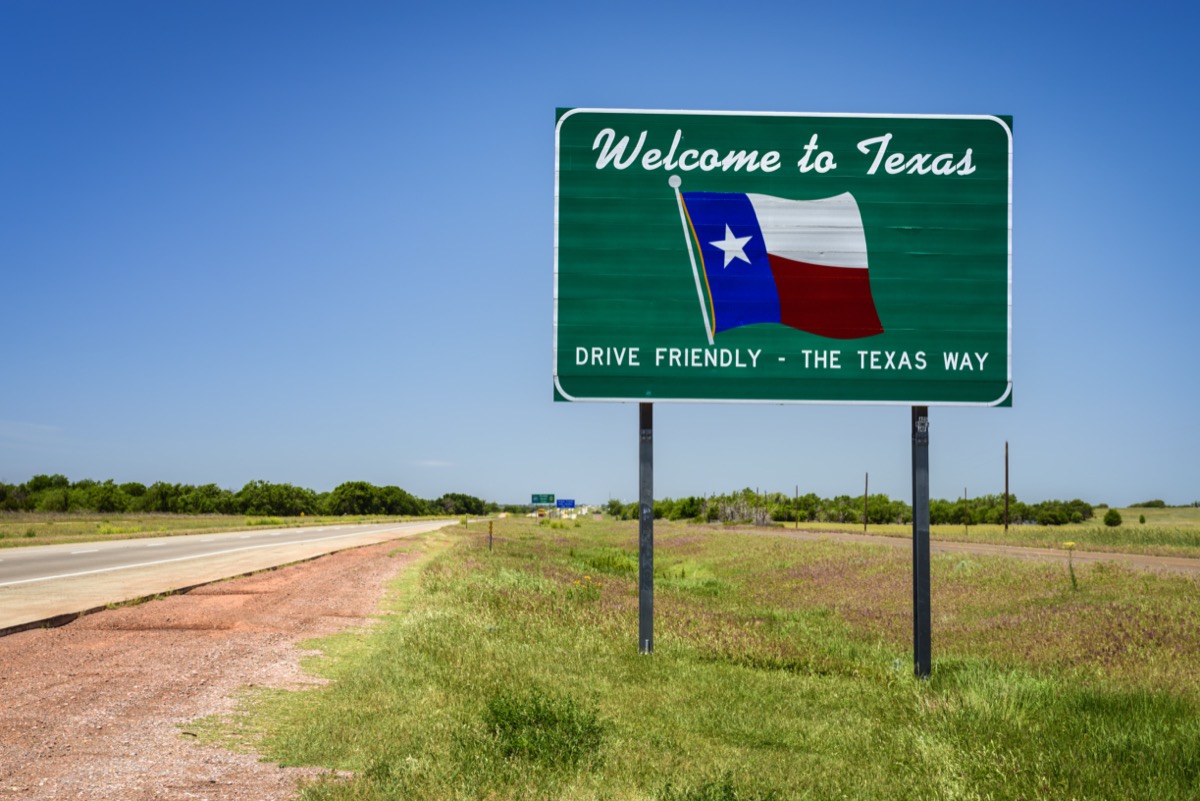 The name of the restaurant is part of the marketing mix, and had no real roots in Texas. The late founder and chairman Kent Taylor opened the chain's first location in Clarksville, Indiana back in 1993, with the goal of creating a family-friendly steakhouse. The company's headquarters is currently in Louisville, Kentucky. While there are Texas Roadhouse locations in Texas now, the chain initially had nothing to do with the Lonestar state. "I have no idea why I did that," Taylor once joked.
In fact, while the chain went on to become a huge success, Taylor had to literally chase investors to get them to sign on for the restaurants. He reportedly slipped the proposal under the door at the politician and billionaire Ross Perot's Bermuda vacation home, chased baseball star Larry Bird through the airport, and brought ribs and beer to Garth Brooks's team in an attempt to woo them to invest. Taylor said they took the food but never replied. Needless to say, eventually someone took a chance on the Texas-themed steakhouse.
It's getting more expensive
Like so many other restaurants, Texan Roadhouse confirmed in May 2022 that it had to raise prices to keep up with growing costs. The company increased its menu prices by 2.2% so far this year and expects these small increases to happen twice a year. "We believe this level of pricing sets us up to achieve a solid year of sales and profit growth, while furthering our industry-leading value," said CEO Jerry Morgan.
The filet medallions are a secret value hack
A former employee shared on TikTok that the Filet Medallions are a better deal than ordering a whole Dallas Filet. The medallion dish comes with three smaller pieces of tender steak that add up to nine ounces, while the only options for the whole Dallas Filet are six or eight ounces. She says that the medallions cost less than both dishes, though this might vary depending on location. At our local Texas Roadhouse, for example, the 6-ounce filet costs $22.99 and the 8-ounce filet costs $24.99, while the medallions cost $23.99, so this hack tracks for value!
The servers are trained to aggressively upsell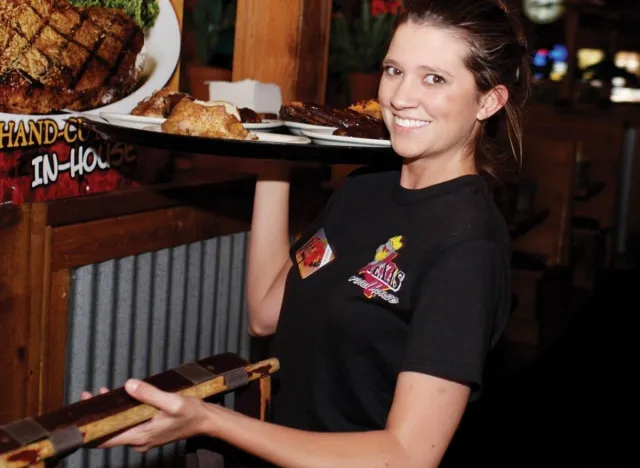 When a new employee asked for tips on making the most money at Texas Roadhouse, a few former and current employees had a similar message: upsell. Upselling is when your server tries to get you to add mushrooms or onions to your steak or pushes you to order a cocktail to boost the check's overall value and the resulting tip.
"Upsell. The 6 oz sirloin is a way to nearly guarantee your guest's meal is okay at best, even if they get shrimp or whatever smothers, etc. The ribeye, the strip, prime if you got it, this is the money," said one.
"Upsell as much as possible," echoed another. "Always ask if they want to try the hand-cut steaks or fall-off-the-bone ribs, freshly baked bread, and made-from-scratch sides. Make sure you ask for smothered, loaded, and kickers (for margaritas). Upsell, upsell, upsell!!!!" said yet another.
So, if you're trying to save money, or your waistline, beware, and learn to say no.
The salads aren't worth the calories
6254a4d1642c605c54bf1cab17d50f1e
With the exception of the chain's house salad, the salads at Texas Roadhouse are calorie bombs—the Chicken Caesar clocks in at 1,050 calories and 89 grams of fat!  Nearly half of that is the dressing. If you add ranch, Italian, blue cheese, Ceaser, or honey mustard, you're adding over 400 calories. Stick with honey French or low-fat ranch if you want to cut back. But, be warned, even these lighter options are 270 and 240 calories, respectively.
Plus, you need to ask yourself why you going to a steakhouse for a salad. If you order the six-ounce sirloin it's only a measly 250 calories with room for a few delicious sides and maybe a roll or two.
You don't ever need to order appetizers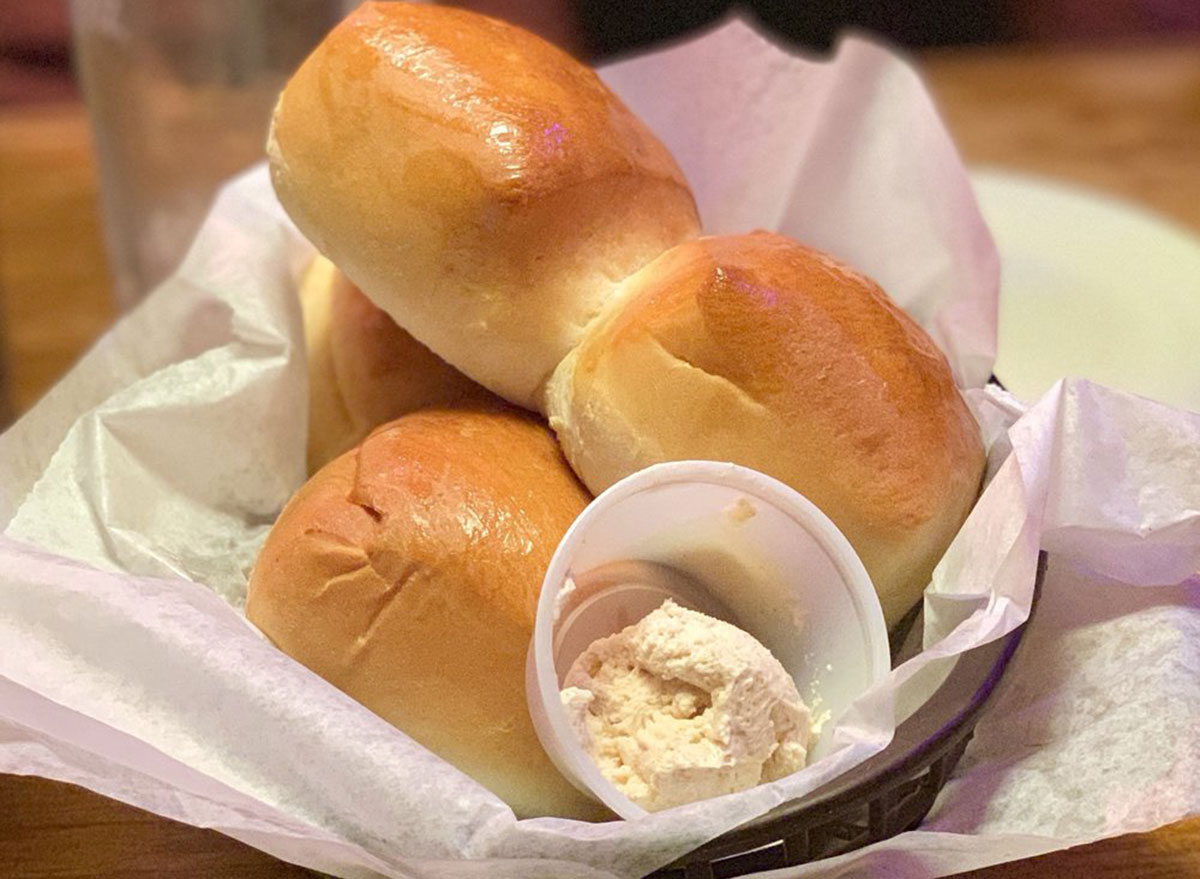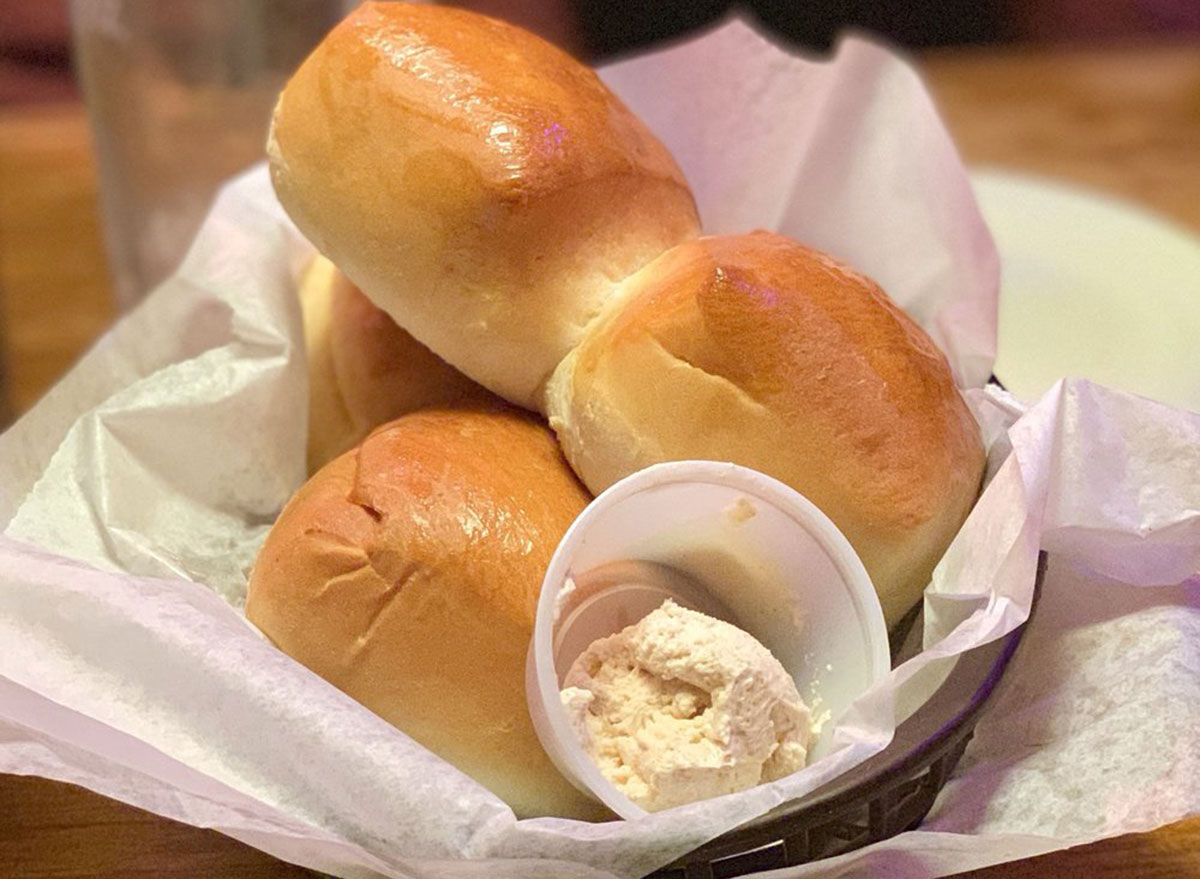 Save some money and calories without even trying when you dine out at Texas Roadhouse, just fill up on the basket of warm, fresh-baked bread with cinnamon honey butter that you'll likely be seated with, and feel free to ask for more. That'll keep the whole table happy until the steaks arrive!
A previous version of this article was originally published in May 2022. It has been updated with new information.